Tool
Description
Type
Rating
Reviews
MediaPortal turns your PC in a very advanced Multi MediaCenter / HTPC. It allows you to listen to your favorite music & radio, watch your video's, DVD's and Blurays, view, schedule and record live TV and much more. You get Media Portal for free and best of all it is opensource. MediaPortal 2 is newer but less plugins, see comparison here.
Free software

OS:


File size: 263MB
Old versions
Version history

Latest version
1.29 / 2.4 (December 30, 2021)
Download
Visit developer's site
Download MediaPortal 1.29
263MB
Win
Download Update and other versions
Download MediaPortal 2.4
188MB
Win
Download old versions
Download MediaPortal old versions
Software License
Free software / FOSS (Free download and also Free and Open Source Software)
Supported operating systems

Windows
Version history / Release notes / Changelog / What's New
MediaPortal 2.4 Release

We are proud to present MediaPortal 2.4
MediaPortal 2.4 is a full-blown media center software that addresses most common user requirements out of the box. Aside from its support for Live TV and Radio, it offers a complete media server for music, movies, and series. Info is automatically downloaded from various sources to provide posters, fanart, album art, and various additional metadata, such as cast, staff, and more. MediaPortal 2.4 also provides access to online video sources such as Netflix and Amazon Prime. Integrated news, weather information and management for your digital images complete this software package.

Nereus
View Mode Settings
The view mode configuration was completely reworked and replaces many obsolete skin settings. Previously several options like watched flags could only be changed globally, everything can be set individually for every screen in a new intuitive view mode dialog now. Changes performed in the dialog are having immediate response in the background making it easy to observe the effect.
ViewMode Poster Hiddendetails 02b6aViewMode Poster Hiddendetails 02b6a
If media details are hidden, the full screen is used for the arrangement of the media items and only very basic details are shown in bottom left of grid views as already known from home screen. In case of list views basic details are shown within the focus area, if details are hidden.
Movie Coverflow Details 49d5b Movie Coverflow Details 49d5bMovie Coverflow Details 49d5b Movie Coverflow Details 49d5b
Extended Menu Editor
The existing menu editor (menu key or right mouse on any menu item) offers already a comfortable way to arrange the menu. With version 2.4 we offer additional configuration options for the home content (just select the gear symbol in menu editor). You can arrange and hide content according to your preferrence.
Menu editor homecontent 87932
Color Scheme Customisation
Within the skin settings of Nereus skin you can find the new Color Scheme Customisation.
Besides the predefined torquoise color setting you can select other color schemes, all areas of the skin will be affected immediately.
Color Scheme 74ba0
grid purple 6699agrid purple 6699a
Touch Display Support
If touch display support is enabled in skin settings menus won't slide in/out automatically any more, but only on press of the menu button. This option can be also interesting for mouse users.
Touch support 988df
Other
Visual overwork of media share screens with list index indicators
Improved visual appearance of list buttons and dialogs
Better bachground image without diffraction patterns when scaled to other resolutions
Remember last main menu entry, when client is restarted
Setting for optimized touch display support
TV: Dynamic font scaling for EPG programs in relation to number of rows
Fixed invisible audio button in OSD of PrimaryPlayer, if audio state changed for SecondaryPlayer
TV: Re-added missing PiP functionality in MiniEPG and MainEPG
Allow wrapping for settings HeaderLabel in screens without tiles to not exceed the "black" area
Hide headers and icons for actor, directors, subtitles, audio tracks, if no content existing
System
MP2-Server crashes if FileSystemWatcher is used for exFAT drives
MP2-Client crashes while closing from power menu
Set OpenPlayerConfigInOsd by default to false
Deactivate IPv6 by default in settings, because causing mostly issues
Moved HID handling to skin engine so HID messages can be filtered before they overload the message queue
Changed updating of content list to only update if necessary. This will break content lists in plugins not part of the solution
Possibly incorrect target index used in refresh rate changer on duplicated displays
Wrong player key bindings included in Nereus and BlueVision DVD player screens
DynamicResourceExtension is not thread safe and can crash the main render loop
Fix race condition in plugin item creation and add test
Don't handle keyboard mappings if the focus is in a textbox
Don't set _lastMouseUsageTime on startup to avoid unnecessary mouse events when the home screen is first shown
Include OV2 feature to use ffmpeg for download of streams on x64 and support for x86
Media
Added year filter for series
Support new movie rating format
External subtitle resource index not updated correctly when merging with an existing media item
MediaItemListModel can be recreated when closing the client
Media lists not returning any/all possible results
Improved handling of refresh of metadata and changed movie name matching to better take into account titles containing a year
TV: Added option to disable automatic online update of channel logos
Plugins
Alexa
31tJzvThYL 7d1f3The new Alexa plugin for MediaPortal2 allows speech control for Live-TV and media playback. You can for examle change TV channels, play, pause, skip media items and change volume by just saying "Alexa .." and the corresponding speech commands.
It is not possible yet to navigate through menus nore to search for media items, additional features might be added later.

For further details please refer to the download section.
TVMosaic
tvmosaic 192 dbabcThe current TV engine (TVE3) for Media Portal 1 and 2 was developed long time before and is not state of the art any more.
Accordingly we decided to develop the TVMosaic plugin as alternative TV provider. The TVMosaic Community Edition is freeware and can be configured by web browser. Because it is not bonded to windows it may run on many platforms.
Please note, that the plugin is currently in beta state and many functionalities could not be implemented yet. The beta version can be found here.
Moving from MP1 to MP2
Procedures to install MP2 in parallel to MP1 are described in the Wiki

For all those who would like to move from MP1 to MP2 and preserve their current media organisation, our forum member raffe has created a small tool that will extract information from your MP-TvSeries and MovingPictures databases and picture folders, The tool will leave all your original data untouched, create .nfo files for all your media and copy existing pictures from your MovingPictures and MP-TvSeries to your new MediaPortal 2 media folders. The .nfo files and pictures then allow a smooth and quick import of all your media info into MediaPortal 2. See the respective forum thread for further details.

View full changelog
Sections/Browse similar tools
Alternative to MediaPortal
Guides and How to's
Acronyms / Also Known As
MediaPortal, Media Portal, MediaPortal 2, MediaPortal2
Share software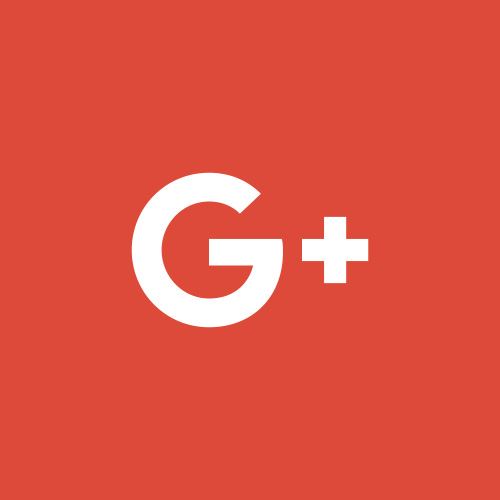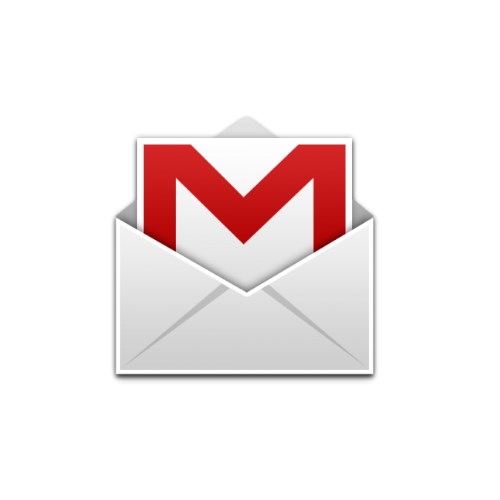 Notify me when software updated or report software
Email me when it has been updated
Report this software (dead link/new version)
| | |
| --- | --- |
| 10 reviews, Showing 1 to 5 reviews | |
Rating by sandraodj
on Feb 9, 2020 Version: 1.23 OS: Windows 10 64-bit Ease of use: 10/10 Functionality: 10/10 Value for money: 10/10 Overall:
10/10
I just love it.
It is very easy to install, it download the file I need and install if I dont have it.
That is alot of nice plugin and other that make it so easy to use it.

Well yes that have happend that is not so easy to understand but the forum they have is very good and people is very nice to help.

If you going to use it to recording TV, then I like to give you a tip For The Record that you can find here http://www.4therecord.eu/


Review by Cazz
on Jun 10, 2009 Version: 1.0.2 OS: WinXP Ease of use: 10/10 Functionality: 10/10 Value for money: 10/10 Overall:
10/10
As a free tool you need to google around and use the forums to get the most from this tool but evetually you can get it all setup. Find it stable now and very flexible if you spend the time to set it up. Now the family have a great UI. I use Imon remote that came with silverstone case. lcd and remote work well with media portal app.
Review by nightsurf
on Aug 25, 2006 Version: 2.0.0.0 OS: WinXP Ease of use: 7/10 Functionality: 9/10 Value for money: 10/10 Overall:
9/10
Previous review is unfair; this is a work in progress and it's free.

It looks a great deal better than BeyondTV, Showshifter, MCE, MyTheatre, iMedian, GBPVR, Meedio, and the others.

I've found that GBPVR has very bad stuttering when playing back live TV - this doesn't happen with MediaPortal or Showshifter.

Media Portal supports multiple DVB-T cards, plus analog MPEG2 capture cards + devices - BeyondTV still does not support DVB-T cards, and Meedio does not *officially* support more than one DVB-T card at a time. GBPVR supports multiple DVB-T cards and analog cards, but I think you have to specifically assign which channels you want to view against each DVB card which is painful.

However, GBPVR does allow you to have Media MVP devices around the house that can receive video from the central GBPVR - I don't think this is possible with Media Portal just yet.

Certainly, Media Portal has it's irritations; it still occasionally causes a BSOD when performing DVD playback for example.

But its potential (its source code is open, it's free, but it doesn't suffer the from hardware support strangling that occurs in Linux) makes it worth sticking with - and there are some really neat plugins such as being able to view lots and lots of movie trailers (assuming your Media PC has a connection to the internet), plus it's reasonably easy to get it to function with the myriad of remote controls out there.

The Lady of The House likes it, despite the fact it crashes occasionally (much less now it's reaching an official 0.2.0 release). She likes the cute little chap with the Popcorn when playing DVD's, and how he changes depending on what functionality is being used.

And believe me that's more important than the occasional instability if you want to have your Media Centre accepted underneath the TV.


Review by creaker
on Mar 10, 2006 Version: 0.2.0 OS: WinXP Ease of use: 7/10 Functionality: 9/10 Value for money: 10/10 Overall:
8/10
The reviews I read tell of a different software than I installed. Lots of bugs, lots of errors. Not very smart programing at all.

The music selection is poor. I have a directory of ogg files, which the program scanned in, read the id3 tags, and added to it's database. Which is another problem with this program, the database just isn't there, it's more of a directory listing. When you attempt to play an ogg file, it passes it off as an mp3 file to Windows media player. WMP errors out and doesn't play the file.

Movie selection shows a default icon without a video preview.

It has potential, but Media Portal needs a database and catalog program. In it's current state, it is nothing more than using windows explorer with a background. Not an HTPC app in it's current state.

To be honest Google's Picasa or ACDSee is a better HTPC app than this program.


Review by disturbed1
on Feb 23, 2006 Version: 0.2.0 OS: WinXP Ease of use: 5/10 Functionality: 1/10 Value for money: 9/10 Overall:
4/10
| | |
| --- | --- |
| 10 reviews, Showing 1 to 5 reviews | |
| | |
| --- | --- |
| 1 tool hits, Showing 1 to 1 tools | |
Explanation
:
NEW SOFTWARE
= New tool since your last visit
NEW VERSION
= New version since your last visit
NEW REVIEW
= New review since your last visit
NEW VERSION
= New version
Latest version
Version number / Beta version number / Update version number and when it whas released.
Type and download
NO MORE UPDATES?
= The software hasn't been updated in over 2 years.
NO LONGER DEVELOPED
= The software hasn't been updated in over 5 years.
RECENTLY UPDATED
= The software has been updated the last 31 days.
Freeware
= Download Free software.
Freeware
Trialware
= Download Free software but some parts are trial/shareware.
Free software
= Download Free software and also open source code also known as FOSS (Free and Open Source Software).
Free software
Trialware
= Download Free software and also open source code but some parts are trial/shareware.
Freeware Ads
= Download Free software but supported by advertising, usually with a included browser toolbar. It may be disabled when installing or after installation.
Free software Ads
= Free Download software and open source code but supported by advertising, usually with a included browser toolbar. It may be disabled when installing or after installation.
Trialware
= Also called shareware or demo. Free Trial version available for download and testing with usually a time limit or limited functions.
Payware
= No demo or trial available.
Portable version
= A portable/standalone version is available. No installation is required.
v1.0.1 = Latest version available.
Download beta = It could be a Beta, RC(Release Candidate) or an Alpha / Nightly / Unstable version of the software.
Download
15MB
= A direct link to the software download.
Win
= Windows download version. It works on 32-bit and 64-bit Windows.
Win64
= Windows 64-bit download version. It works only on 64-bit Windows.
Mac
= Mac download version. It works on 32-bit and 64-bit Mac OS.
Mac64
= Mac OS download version. It works only on 64-bit Mac OS.
Linux
= Linux download version.
Portable
= Portable version. No installation is required.
Ad-Supported
= The software is bundled with advertising. Be careful when you install the software and disable addons that you don't want!
Visit developers site = A link to the software developer site.
Download (mirror link) = A mirror link to the software download. It may not contain the latest versions.
Download old versions = Free downloads of previous versions of the program.
Download 64-bit version = If you have a 64bit operating system you can download this version.
Download portable version = Portable/Standalone version meaning that no installation is required, just extract the files to a folder and run directly.
Portable version available = Download the portable version and you can just extract the files and run the program without installation.
Old versions available = Download old versions of the program.
Version history available = Complete changelog on our site.

= Windows version available.

= Mac OS version available.

= Linux version available.
Our hosted tools are virus and malware scanned with several antivirus programs using
www.virustotal.com
.
Rating
Rating from 0-10.
Browse software by sections
All In One Blu-ray Converters (10)
All In One DVD Converters (14)
All In One MKV to MP4, Blu-ray, UHD (11)
All In One Video Converters (19)
Animation (3D, 2D Animation) (11)
Audio Editors (20)
Audio Encoders (81)
Audio Players (17)
Authoring (Blu-ray, UHD, AVCHD) (17)
Authoring (DivX) (4)
Authoring (DVD) (29)
Authoring (SVCD, VCD) (10)
Bitrate Calculators (7)
Blu-ray to AVI, MKV, MP4 (15)
Blu-ray to Blu-ray, AVCHD (10)
Burn (CD,DVD,Blu-ray) (24)
Camcorders, DV, HDV, AVCHD (31)
Capture TV, DVD, VCR (30)
CD, DVD, Blu-ray recovery (3)
Codec Packs (7)
Codec, Video Identifiers (28)
Codecs (67)
Decrypters (DVD Rippers) (16)
Decrypters (UHD, Blu-ray Rippers) (10)
DigitalTV, DVB, IPTV (37)
DVD to DVD (20)
DVD to MP4, MKV, H264, H265 (16)
DVD to VCD, SVCD (5)
DVD to XviD, AVI, DivX (16)
ISO, Image (16)
Linux Video Tools (168)
MacOS Video Tools (219)
Media (Blu-ray, DVD, CD) (9)
Media Center, HTPC (37)
Other Useful Tools (133)
Photo Blu-ray, DVD, SlideShow (8)
Portable (Mobile, PSP) (35)
Region Free Tools (5)
Screen capture , Screen recording (25)
Screenshots , Thumbnails (12)
Subtitle Editors, Converters (70)
Tag Editors (3)
Video De, Multiplexers (60)
Video Editors (Advanced, NLE) (33)
Video Editors (Basic) (50)
Video Editors (H264, MP4, MKV, MTS) (19)
Video Editors (MPG, DVD) (16)
Video Editors (WMV, AVI) (16)
Video Encoders (AV1, VP8, VP9) (2)
Video Encoders (AVI, WMV) (39)
Video Encoders (H264, H265, MP4, MKV) (45)
Video Encoders (MPG, DVD) (23)
Video Encoders , Converters (151)
Video Frameservers (9)
Video Players (44)
Video Repair, Fix (23)
Video Scripting (11)
Video Streaming (21)
Video Streaming Downloaders (87)
Virtualdub Tools (11)