Tool
Description
Type
Rating
Reviews
REAPER is a powerful Windows application for multitrack recording and editing of audio. It will accept avi, mpg or wmv files & give you a video preview, thus enabling you to mix extra tracks in with your source audio!. You cannot perform any video editing within Reaper, but you can work on the soundtrack. You can edit the existing soundtrack, and/or add create new tracks and media items to be mixed with it.
Trialware
$60

OS:




File size: 10MB
Version history

Latest version
6.12c (June 15, 2020)
Download
Visit developer's site
Download Reaper 6.12c Windows 64-bit
10MB
Win64
Download Reaper 6.12c Windows
10MB
Win
Download Reaper 6.12c Mac 64-bit
10MB
Mac64
Download Reaper 6.12c Mac
10MB
Mac
Download Reaper 6.12c Linux 64-bit
10MB
Linux64
Download Reaper 6.12c Linux
10MB
Linux
Software License
Shareware (Free download but time limited software. Full version from $60)
Supported operating systems

Windows

Mac OS

Linux
Version history / Release notes / Changelog
REAPER 6.12: Black Lives Matter

6.12c
fix issue with legacy customized FX mixer menu items •

FX browser
minor reorganization of controls
add context menu items to add FX to selected active takes, selected tracks
add option to hide FX type prefixes in folders and filtered views •
add options to hide FX when duplicate FX of a preferred type is present
allow reordering of user-folders via drag/drop or Ctrl+Up/Down
allow dragging multiple plug-ins to empty TCP/MCP areas to create tracks
show confirmation prompt when adding more than 9 plug-ins at once
fix display of ReWire and FX chains in quick add menu folders
replace existing FX when alt+dragging from FX browser to an existing FX instance
increase maximum folders/VST folder counts
remove developer names from items when redundant with the folder name
RS5k
small reorganization of controls
add Portamento setting
allow loop to be enabled when ignoring note-offs
improve UI for editing loop start offset/fades
right clicking activity light sends note-offs
use a fixed-size ADSR view when using a looping sample
allow easier setting of long attack/release settings when using short looped media
Automation items
only copy time-selected area if edit begins within the time selection •
prevent potential hang when editing trim via envelope control panel •
Custom actions
editor is now modeless and can be opened for multiple custom actions at once
improve accessibility of editor (Control+Up/Down to reorder custom action list, Enter to add to list, etc) •
Groups
add actions to select groups 33-64 •
modernize nomenclature
macOS
allow NSAppTransportSecurity NSExceptionDomains for localhost/HTTP for some plug-ins
improve support for js_ReaScriptAPI extension drawing with Metal •
Metronome
support longer pattern entry on Windows •
increase size of metronome pattern entry fields to show up to 32 beats
NINJAM
fix import timing issue with certain bpm/bpi changes
improve accessibility descriptions of mute/solo buttons in ReaNINJAM
Project bay
improve velocity scaling display for MIDI items •
minor reorganization of controls
support Ctrl+A in filter field to select all text
ReaEQ
fix processing artifact when automating parameters away from a non-automatically-bypassed state •
reduce CPU use
ReaScript
add PromptForAction()
fix temporary playback issue when reconfiguring send via SetTrackSendInfo_Value(I_SRCCHAN)
update Track/TakeFX_AddByName() to allow inserting FXADD:, allow inserting FX at position in chain
Render
enable Apply button after editing render target directory •
resolve $region wildcard correctly when using region render matrix with multiple regions with the same start/end times •
Video
add 'Combine: grid of videos' preset •
improve 'Apply track FX only where track has video items' preset to allow clearing if no items
WavPack
support dual-mono optimization
support embedding APEv2 tags when rendering
display WavPack metadata in source properties dialog
Actions
fix action to scroll view vertically one page •
Audio Units
do not show duplicates for plug-ins that register as both an effect and instrument
Copy/paste
add actions to paste items ignoring hidden tracks (wysiwyg), which is the default behavior since 6.11 •
Copy/paste/delete
context-sensitive cut/copy/paste/delete commands will affect selected media items if track control panel area was last clicked but no tracks are selected
Custom menu/toolbar editor
allow inserting multiple actions at once
Envelopes
fix display glitch in certain instances with asymmetrical envelope display •
Freeze/render stems
fix behavior when rendering multiple items on the same track with the same item name •
Grid
prevent "adjust grid by.." actions from setting grid to unreasonable values •
Internals
restore logical-sort in reaper-menu.ini •
Item solo
improve item solo action behaviors, add new actions/API to access
JSFX
atomic_*() now work across different JSFX instances e.g. on gmem •
Linux
fix missing checkbox icons in FX chain etc •
Localization
fix localizing render wildcard help dialog
Media explorer
fix option to toggle searching by custom database tag
Metadata
fix writing CART TagText field
MIDI
improve item start offset behavior when recording and preserve PDC monitoring enabled •
Playback
fix playback to end of lengthened project when adjusting item rate/position/length via action, media item properties, or API
Preferences
fix incorrect reset of track default crossfade options
ReaSynth
add Portamento setting
ReaVerbate
reduce CPU use
Ripple editing
allow moving media items across tracks with ripple editing enabled and items near top/bottom of project
Routing
fix issues relating to detection of feedback in routing •
Snap
do not snap time/loop selections to edit cursor/time selection if it would make a zero-length selection
Toolbars
apply global color tweaks to toolbar buttons after state change •
Windows
fix GDI object leak when closing media item properties

View full changelog
Sections/Browse similar tools
Alternative to Reaper
Guides and How to's
Share software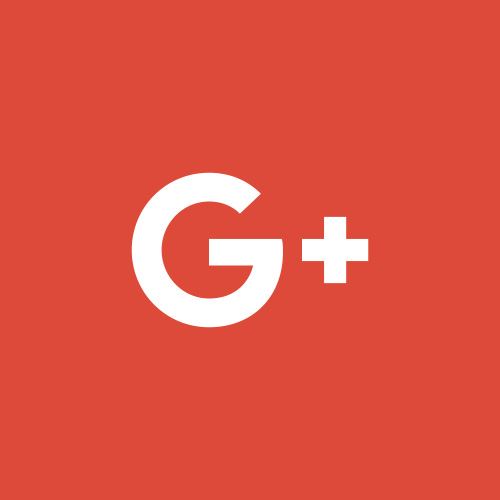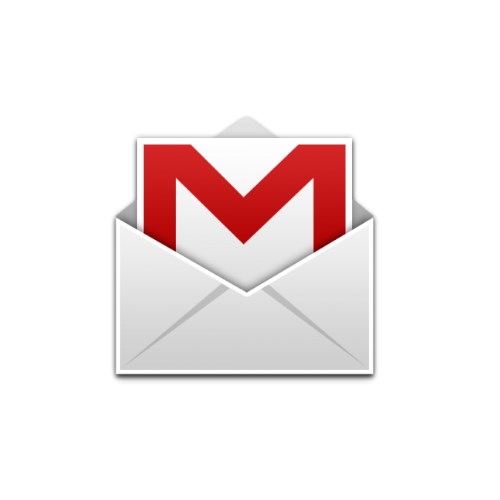 Notify me when software updated or report software
Email me when it has been updated
Report this software (dead link/new version)
| | |
| --- | --- |
| 9 reviews, Showing 1 to 5 reviews | |
I learned on ProTools, and by ProTools 10, I became so frustrated with the 'glitches, crashes, lack of features, inability to do power functions, etc...' that I began a quest to test the rest. I sampled Ableton, Logic, Digital Performer, even Bitwig. I didn't find any of them convincingly different to convert me from ProTools, so I then decided to try some Freeware applications in an attempt to maybe record with a more basic program, and do my finishing work in ProTools. Again, nothing really convinced me to change my workflow. I continued using ProTools 10 through 2014 as I didn't want to spend a ton of cash on an upgrade knowing I was about to jump ship. Then, in 2015 I just happened to come across Reaper. I didn't think much about it prior, thinking it must surely be a buggy outlier, something only fanatic fan-boys used because it was cheap. I figured because the price to own was so low, and it spent $0 on advertising, it must be an amateur product.... BOY, WAS I EVER WRONG!!!! Not only was I an immediate convert, I am now one of those fan-boys, spreading the gospel of Reaper everywhere I go.

First off, a complete DAW that doesn't rival the big boys, but actually obliterates the big boys in terms of being able to do ANYTHING you want it to do in a 60MB footprint is an insane concept. Rock solid. The only time Reaper ever crashes is when a plug-in crashes, and Reaper is 100x better about averting a plug-in crash than ProTools. The responsiveness is unparalleled. Again, the program itself opens in less than 2 seconds. If I have twelve projects opened to start, the plug-ins take all the time to load. The fact that I can have twenty projects opened at once, with hundreds of tracks and plug-ins loaded in EACH project is a testament to its stability. Try doing that in any other DAW, with a lag of only 2 to 5 seconds switching between projects. Routing abilities is almost infinite, controlling automation with everything from MIDI, to OSC, to audio side-channeling is incredibly powerful and a cinch to set up. While the simplicity of the program does make some actions seem less than intuitive, relying on action commands, scripts, or even programmable macros, the free instruction manual is a power guide at almost 500 pages, and the community is AMAZING in their willingness to help answer any question. You do not just buy a DAW with REAPER, you join a new paradigm in community support. Every update in the 5.xx series has been chock full of advanced features, now bringing video sync, notation editor in the MIDI functions, spectral graphing, web-controlled interfaces for live-settings or remote recording (from your phone!). All the meanwhile, staying at around 60MB fully installed.

CONS - there are a few DigiDesign hardware incompatibilities with REAPER. There are a few older consoles and PCI boards that AVID just won't allow compatibility for anything other than ProTools. This is not the fault of REAPER in any manner, but it is something to investigate. Luckily, you can evaluate REAPER with full functionality for 30 days to see if any errors pop up. The MIDI editing is not as geared towards loop production as Ableton Live or FL Studios, but if that is the main purpose of your DAW needs, there are already three or four programs out there designed specifically for that function. I have rewired FL Studio through REAPER, and have done loop production that way, choosing to bounce the finished product back in to REAPER. There are third-party extensions to give REAPER these abilities natively as well. Other than these two major concerns, if they are applicable to your situation, just about any other drawback can be worked around, and the pros far outweigh the few limitations.


Review by Marc DeGiovanni
on May 26, 2018 Version: 5.90 OS: Windows 8 64-bit Ease of use: 10/10 Functionality: 10/10 Value for money: 10/10 Overall:
10/10
No comments. Rating it only.
Review by Marc DeGiovanni
on May 26, 2018 Version: 5.90 OS: MacOSX Ease of use: 10/10 Functionality: 10/10 Value for money: 10/10 Overall:
10/10
No comments. Rating it only.
Review by tokenterprises
on May 26, 2018 Version: 5.90 OS: Windows 8 64-bit Ease of use: 10/10 Functionality: 10/10 Value for money: 10/10 Overall:
10/10
A multi-track audio editor packing incredible number of features into a small download. Actively developed and supported on the official forum. The program is so intuitive, given an accumulated experience with other audio editors, that it doesn't need a help-file, which isn't provided, I imagine, because it would take too much effort to keep it current.

Nevertheless, nearly every option in the Preferences dialog is explained in a clear short sentence, which appears right on the program interface without opening resource intensive external programs, or requiring the user to skim through lengthy text. Functions in the dialog are also directly searchable, without needing to search the docs, and then following them to find the required button.

None of the above uses any bulky html/metro/net bloat. Where possible, the program makes use of Windows controls to draw the interface. The whole preferences dialog is very fast to scroll through. So the other comment about Win 3.11 isn't justified. Reaper did receive a major UI update of the skinnable parts once. But it is still possible to load the skin from verison 2 in the current v4 and continue using the familiar layout.

Reaper has codecs for practical, useful open file formats, there is a powerful batch converter (also with built-in help), which allows to use any installed DirectShow or VST (more reliable) effect. Reaper can load MIDI files, and unlike with sophisiticated editors, this process seems "lossless" (events aren't rearranged), and sometimes the reason why a file doesn't sound right can be found and manually corrected.

Later versions add video support through ffmpeg. But I've never found it to be precise or stable enough to be of any use for syncing. Reaper is not a sample-exact cut-and-paste editor; and doesn't replace Sound Forge for sound, nor Cakewalk Pro Audio for MIDI. It's a DAW works on a clip level.


Review by j7n
on Jun 22, 2014 Version: 4.32 OS: WinXP Ease of use: 10/10 Functionality: 10/10 Value for money: 10/10 Overall:
10/10
If u use reaper and see its functionality, it seems to me that the other stalwarts like steingberg and presonus or other big names of the audio industry seems to be fooling the general public in the name of high-end products.
Review by addu
on Mar 4, 2014 Version: 4.602 OS: Windows 8 64-bit Ease of use: 10/10 Functionality: 10/10 Value for money: 10/10 Overall:
10/10
| | |
| --- | --- |
| 9 reviews, Showing 1 to 5 reviews | |
| | |
| --- | --- |
| 1 tool hits, Showing 1 to 1 tools | |
Explanation
:
NEW SOFTWARE
= New tool since your last visit
NEW VERSION
= New version since your last visit
NEW REVIEW
= New review since your last visit
NEW VERSION
= New version
Latest version
Version number / Beta version number / Update version number and when it whas released.
Type and download
NO MORE UPDATES?
= The software hasn't been updated in over 2 years.
NO LONGER DEVELOPED
= The software hasn't been updated in over 5 years.
RECENTLY UPDATED
= The software has been updated the last 31 days.
Freeware
= Download Free software.
Freeware
Trialware
= Download Free software but some parts are trial/shareware.
Free software
= Download Free software and also open source code also known as FOSS (Free and Open Source Software).
Free software
Trialware
= Download Free software and also open source code but some parts are trial/shareware.
Freeware Ads
= Download Free software but supported by advertising, usually with a included browser toolbar. It may be disabled when installing or after installation.
Free software Ads
= Free Download software and open source code but supported by advertising, usually with a included browser toolbar. It may be disabled when installing or after installation.
Trialware
= Also called shareware or demo. Free Trial version available for download and testing with usually a time limit or limited functions.
Payware
= No demo or trial available.
Portable version
= A portable/standalone version is available. No installation is required.
v1.0.1 = Latest version available.
Download beta = It could be a Beta, RC(Release Candidate) or an Alpha / Nightly / Unstable version of the software.
Download
15MB
= A direct link to the software download.
Win
= Windows download version. It works on 32-bit and 64-bit Windows.
Win64
= Windows 64-bit download version. It works only on 64-bit Windows.
Mac
= Mac download version. It works on 32-bit and 64-bit Mac OS.
Mac64
= Mac OS download version. It works only on 64-bit Mac OS.
Linux
= Linux download version.
Portable
= Portable version. No installation is required.
Ad-Supported
= The software is bundled with advertising. Be careful when you install the software and disable addons that you don't want!
Visit developers site = A link to the software developer site.
Download (mirror link) = A mirror link to the software download. It may not contain the latest versions.
Download old versions = Free downloads of previous versions of the program.
Download 64-bit version = If you have a 64bit operating system you can download this version.
Download portable version = Portable/Standalone version meaning that no installation is required, just extract the files to a folder and run directly.
Portable version available = Download the portable version and you can just extract the files and run the program without installation.
Old versions available = Download old versions of the program.
Version history available = Complete changelog on our site.

= Windows version available.

= Mac OS version available.

= Linux version available.
Our hosted tools are virus and malware scanned with several antivirus programs using
www.virustotal.com
.
Rating
Rating from 0-10.
Browse software by sections
All In One Blu-ray Converters (11)
All In One DVD Converters (14)
All In One MKV to MP4, Blu-ray, UHD (11)
All In One Video Converters (20)
Animation (3D, 2D Animation) (11)
Audio Editors (17)
Audio Encoders (78)
Audio Players (17)
Authoring (Blu-ray, UHD, AVCHD) (18)
Authoring (DivX) (5)
Authoring (DVD) (30)
Authoring (SVCD, VCD) (10)
Bitrate Calculators (7)
Blu-ray to AVI, MKV, MP4 (15)
Blu-ray to Blu-ray, AVCHD (10)
Burn (CD,DVD,Blu-ray) (23)
Camcorders, DV, HDV, AVCHD (32)
Capture TV, DVD, VCR (30)
CD, DVD, Blu-ray recovery (3)
Codec Packs (7)
Codec, Video Identifiers (29)
Codecs (64)
Decrypters (DVD Rippers) (16)
Decrypters (UHD, Blu-ray Rippers) (10)
DigitalTV, DVB, IPTV (37)
DVD to DVD (20)
DVD to MP4, MKV, H264, H265 (16)
DVD to VCD, SVCD (5)
DVD to XviD, AVI, DivX (16)
ISO, Image (16)
Linux Video Tools (155)
MacOS Video Tools (208)
Media (Blu-ray, DVD, CD) (9)
Media Center, HTPC (38)
Other Useful Tools (137)
Photo Blu-ray, DVD, SlideShow (8)
Portable (Mobile, PSP) (35)
Region Free Tools (5)
Screen capture , Screen recording (25)
Screenshots , Thumbnails (12)
Subtitle Editors (67)
Video De, Multiplexers (59)
Video Editors (Advanced, NLE) (34)
Video Editors (Basic) (49)
Video Editors (H264, MP4, MKV, MTS) (19)
Video Editors (MPG, DVD) (16)
Video Editors (WMV, AVI) (16)
Video Encoders (AVI, WMV) (39)
Video Encoders (H264, H265, MP4, MKV) (43)
Video Encoders (MPG, DVD) (24)
Video Encoders , Converters (152)
Video Frameservers (9)
Video Players (42)
Video Repair, Fix (22)
Video Scripting (11)
Video Streaming (22)
Video Streaming Downloaders (77)
Virtualdub Tools (11)