Our website is made possible by displaying online advertisements to our visitors. Consider supporting us by disable your adblocker or
try DVDFab
and copy, convert or make Blu-rays and DVDs! :)
Tool
Description
Type
Rating
Comments
MediaPortal turns your PC in a very advanced Multi MediaCenter / HTPC. It allows you to listen to your favorite music & radio, watch your video's, DVD's and Blurays, view, schedule and record live TV and much more. You get Media Portal for free and best of all it is opensource. MediaPortal 2 is newer but less plugins, see comparison here.
Free software
OS:Windows
Version:1.20 / 2.2 / 1.21 PreRelease
Released:Nov 3,2018
File size:207.9MB

Latest version
1.20 / 2.2 / 1.21 PreRelease (November 3, 2018)
Download
Visit developer's site
Download MediaPortal 1.20
[207.9MB]
[Win]
Download Beta, Update and other versions
Download MediaPortal 1.21 PreRelease
[208.0MB]
[Win]
Download MediaPortal 2.2
[140.7MB]
[Win]
Download MediaPortal old versions
License
Free software (Free download and also open source code!)
Supported operating systems

Windows
Version history / Release notes / Changelog
MediaPortal 2.2 Release

We are proud to present MediaPortal 2.2 Final
Since the recent release of MediaPortal 2.2pre, we fixed some minor things. We now proudly present the final version of our next major release of MediaPortal 2 in version 2.2.

MediaPortal 2.2 is a full-blown media center software that addresses the most common user requirements out of the box. Besides its TV and Radio services it is also offering a complete media management for movies, series and music, including posters, album and fan art as well as additional metadata (e.g. actor, director and much more) that are automatically downloaded from the internet. MediaPortal 2.2 also provides access to online video sources such as Amazon Prime. Integrated news, weather information and management for your digital images complete this software package.

There is a long list of changes – you can find all details in the end of this news – major changes are:

User Management
Thanks to user management you'll be able to create different profiles with different settings, different privileges, and different skins. Each profile will maintain its own set of watched status. The user management is a server side feature, meaning all the profiles are saved on the server portion of Media Portal 2 and then distributed through all the clients where the User Management Feature is enabled.

thumb User login Settings2 14337 thumb User login Settings d577b

You can set a password and limit TV-groups, age rated content, access to media sources etc. by user. There are pre-defined user templates (Administrator, teenager, kids), which can be later further restricted or relaxed. User can upload their own profile pictures to customize their account. As a result, you can make your kids see only feasible content making Media Portal 2 the perfect family HTPC solution.

thumb User login TE f7736 User login WMC 9fbe2 User login BV 9af0c User login Win10 e53f7

For details or manual, please refer to the related WIKI section.

Importer
An overworked Data Base structure was introduced offering many improvements and features. It offers content group support for audio, stub support, user support, some new indexes for speed improvements, faster searching and correct ordering of artists, actors etc.

By adding an async task handling we could also avoid the second importer run known from MP2.1 and improve the resource usage in idle or during import resulting in a better performance.

The new DB structure is imcompatible with previous versions, but when upgrading Media Portal from a previous version the server will recognize old DB's from MP2.1.x and upgrade them automatically on first start. You will not loose any of your media items, watched status etc. An indicator in client informs you about the upgrade progress.

With Media Re-import it is finally possible to correct or adjust wrongly imported media items manually comfortably from within client. You can select the best result from auto matcher or manually search by media name or identification number (IMBD, TvDB, …). You can simply access the re-import feature from context menu of a focused media item.

thumb Reimport menu BV 53251 thumb Reimport dialoge WMC 91a64
Input Management
The previous Input Device Manager plugin has been completely rewritten, allowing now to control not only Key Management, but also Screen Management. You can now assign special shortcuts to switch from one screen to the other directly. (i.e. assign a special shortcut to jump to TV, or TV Guide)

The GUI for the Input Management is now much more intuitive and allows you to first chose the action and then the key combination to map to that action. It's now possible to see, remove or modify existing key mappings already assigned to a specific action quickly and more reliably.

For details or manual, please refer to the related WIKI section.

Genre Management
Genres are managed differently now. During import genres are mapped to defined genre ID's, which can be localized with in client. There are VideoGenres for movies and series, AudioGenres and TVGenres. Unknown genres are also supported, they will be added additionally and are handled by their name during import.

As a result you may filter comfortably media items by genre ID and you are also able to see newly introduced genre poster as an eye catcher.

thumb Genre Coverview BV 80098 Genre Gridview WMC 83b4b

The TV part also shows genres now in case your EPG provider supports it. You can optionally activate EPG genre colors in TV settings and assign predefined colors to TV genres in all skins. The settings also allow you to map colors to genres to customize the EPG according your needs.

Genre EPG settings WMC ba0cb Genre EPG BV ff144 Genre EPG WMC bdfd7 Gnere EPG TE 72938

Stub Support
We implemented stub support for movies, series and albums. When a disc is inserted the matching stub will be found. A prompt will be shown to insert the media if disc is not found. Series discs that contain multiple episodes will be created as a multi part episodes. When using NFO files together with the stub files, the <fileinfo> part will be read from the NFO file to generate media details.

Album stub file extensions: "cd.disc"
Movie and series stub file extensions: "dvd.disc", "bluray.disc", "brrip.disc", "bd25.disc", "bd50.disc", "hddvd.disc", "hdtv.disc", "pdtv.disc", "dsr.disc", "vhs.disc"
Focus Handling
We have improved the focus handling in MP2.2. So far lists always start withed the focus on first item.

In long lists the focus is put directly on the selected item now and you do not need to scroll any longer through the list to find it
The focus behaviour for series media view is more intelligent and places the focus on the first partly or unwatched media item, allowing you to directly continue with the next unwatched episode/season
Weather
No more blocked weather data! You can now use your own private key for the weather provider OpenWeatherMap.

Skins
WMC Skin
We improved and expanded WMC skin features refreshing its style to look more modern.

Home Content
Home Content is offering quick and comfortable access to media items and further information in home screen, if activated in skin settings. You be able to see instantly the latest added media items continue watching the latest watched movies, see your favourite music, which you were playing frequently. You can also directly select current running TV programs or favourite TV-channels directly from HomeScreen. You can comfortably switch between HomeMenu and HomeContent with "Info" (remote) or "I" (keyboard). It's definitely a feature you don't want to miss again.

thumb HomeContent EPG 04fce thumb HomeContent Movies 82e03 HomeContent TV 3e955 HomeContent Series fdfc5

New Thumbnail View
You are now able to switch between banners, posters and thumbnails for movies and series in skin settings.

WMC Thumbnail view 5f027

Other WMC skin changes

Higher resolution for menu images
Improved HomeMenu navigation with mouse (vertical navigation buttons)
Now the clock appears on the top right corner of the screen when the OSD is shown on Movies and TV Series playback
When playing a live video, it now shows as background in the home screen
Player controls for DVD's added in "WMC design"
Added disc# to AudioListViews
Removed animated Aurora Background, also remove it in skin settings
A specially designed WMC skin addresses the needs of former Windows Media Center users. This skin with its two themes Default and Dark offers the same experience that you were used to while providing additional features that make it even better than Windows Media Center.

WMC Dark Weather d3818 WMC Dark Weather d3818 WMC Dark Weather d3818 WMC Dark Weather d3818

The revamped BlueVision skin and its themes Default, Win10, Titanium Extended and Grey offer additional display options that allow adjusting the look of MediaPortal 2.1 to your personal preferences:
Win10
Win10 VideoHub 1 5fdc4 Win10 Movie 1 7d817 win10 Audio Fullscreen dc605 Win10 Audio 2 38559

Titanium Extended

TE Menu TV 7c1ea TE CP screen 101c8 TE Emulators grid 998ad TE recordings 427a1
Extensions
MediaPortal 2.2's functionality can be further extended through the installation of additional plugins. The choice of extensions, while currently limited, is steadily growing. Discover what else is available in our Featured Plugins section.

Trakt
A new Trakt plugin has been developed with better sync and watched flags management, completely compatible with the new User Management system, allowing different trakt accounts for different users. The development of the plugin has been moved out from the standard Mediaportal 2 development. This will ease development and bug fixes.
For details or manual, please refer to the related WIKI section.

Flag Mover
Flag mover is a new plugin developed for MediaPortal 2.2 and newer versions. You'll be able to backup user specific watched flags (JSON format) and to restore/transfer them into a new clean installation.

Full list of changes
You can review all changes by taking a look at the different changelogs: MediaPortal 2.2 Final https://issues.team-mediaportal.com/secure/ReleaseNote.jspa?projectId=10503&version=13100 and MediaPortal 2.2 Pre https://issues.team-mediaportal.com/secure/ReleaseNote.jspa?version=12801&styleName=&projectId=10503&Create=Create&atl_token=B4EP-HW6A-0D29-NTZG_17a5efa1896aa8bf6d654bd9eef2fcca403f4abb_lout

View full changelog
Sections/Browse similar tools
Alternative to MediaPortal
Guides and How to's
Acronyms / Also Known As
MediaPortal, Media Portal, MediaPortal 2
Share software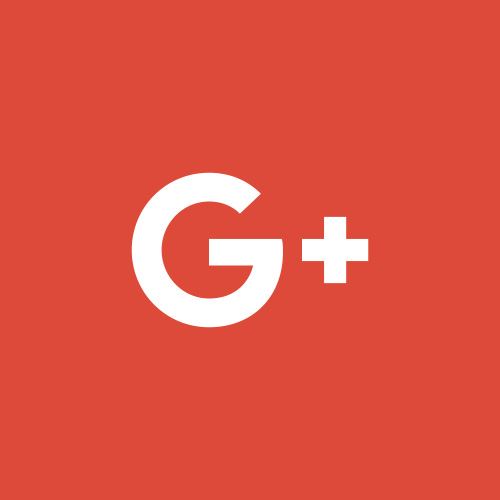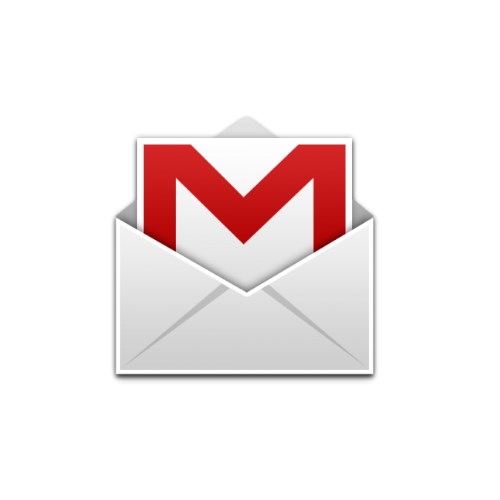 Notify me when software updated or report software
Email me when it has been updated
Report this software (dead link/new version)
| | |
| --- | --- |
| 9 reviews, Showing 1 to 5 reviews | |
I just love it.
It is very easy to install, it download the file I need and install if I dont have it.
That is alot of nice plugin and other that make it so easy to use it.

Well yes that have happend that is not so easy to understand but the forum they have is very good and people is very nice to help.

If you going to use it to recording TV, then I like to give you a tip For The Record that you can find here http://www.4therecord.eu/


Review by Cazz
on Jun 10, 2009 Version: 1.0.2 OS: WinXP Ease of use: 10/10 Functionality: 10/10 Value for money: 10/10 Overall:
10/10
As a free tool you need to google around and use the forums to get the most from this tool but evetually you can get it all setup. Find it stable now and very flexible if you spend the time to set it up. Now the family have a great UI. I use Imon remote that came with silverstone case. lcd and remote work well with media portal app.
Review by nightsurf
on Aug 25, 2006 Version: 2.0.0.0 OS: WinXP Ease of use: 7/10 Functionality: 9/10 Value for money: 10/10 Overall:
9/10
Previous review is unfair; this is a work in progress and it's free.

It looks a great deal better than BeyondTV, Showshifter, MCE, MyTheatre, iMedian, GBPVR, Meedio, and the others.

I've found that GBPVR has very bad stuttering when playing back live TV - this doesn't happen with MediaPortal or Showshifter.

Media Portal supports multiple DVB-T cards, plus analog MPEG2 capture cards + devices - BeyondTV still does not support DVB-T cards, and Meedio does not *officially* support more than one DVB-T card at a time. GBPVR supports multiple DVB-T cards and analog cards, but I think you have to specifically assign which channels you want to view against each DVB card which is painful.

However, GBPVR does allow you to have Media MVP devices around the house that can receive video from the central GBPVR - I don't think this is possible with Media Portal just yet.

Certainly, Media Portal has it's irritations; it still occasionally causes a BSOD when performing DVD playback for example.

But its potential (its source code is open, it's free, but it doesn't suffer the from hardware support strangling that occurs in Linux) makes it worth sticking with - and there are some really neat plugins such as being able to view lots and lots of movie trailers (assuming your Media PC has a connection to the internet), plus it's reasonably easy to get it to function with the myriad of remote controls out there.

The Lady of The House likes it, despite the fact it crashes occasionally (much less now it's reaching an official 0.2.0 release). She likes the cute little chap with the Popcorn when playing DVD's, and how he changes depending on what functionality is being used.

And believe me that's more important than the occasional instability if you want to have your Media Centre accepted underneath the TV.



Review by creaker
on Mar 10, 2006 Version: 0.2.0 OS: WinXP Ease of use: 7/10 Functionality: 9/10 Value for money: 10/10 Overall:
8/10
The reviews I read tell of a different software than I installed. Lots of bugs, lots of errors. Not very smart programing at all.

The music selection is poor. I have a directory of ogg files, which the program scanned in, read the id3 tags, and added to it's database. Which is another problem with this program, the database just isn't there, it's more of a directory listing. When you attempt to play an ogg file, it passes it off as an mp3 file to Windows media player. WMP errors out and doesn't play the file.

Movie selection shows a default icon without a video preview.

It has potential, but Media Portal needs a database and catalog program. In it's current state, it is nothing more than using windows explorer with a background. Not an HTPC app in it's current state.

To be honest Google's Picasa or ACDSee is a better HTPC app than this program.


Review by disturbed1
on Feb 23, 2006 Version: 0.2.0 OS: WinXP Ease of use: 5/10 Functionality: 1/10 Value for money: 9/10 Overall:
4/10
Runs rings around its commercial alternatives. Tried all the pvr's to date (both free and pay-for) and nothing comes close to mediaportal for functionality. Personally I love its xmltv integration - very intuitive design in being able to search your tv listings including by genre, episode.

Only other pvr i considered was showshifter, simply because it was the fastest at changing channels on my machine, but again it didnt have half the features.

Mediaportal all the way. Big Thanks go to Frodo and all responsible!


Review by boaby
on Jan 12, 2006 Version: 1.3.0 OS: WinXP Ease of use: 8/10 Functionality: 10/10 Value for money: 10/10 Overall:
9/10
| | |
| --- | --- |
| 9 reviews, Showing 1 to 5 reviews | |
| | |
| --- | --- |
| 1 tool hits, Showing 1 to 1 tools | - |
Explanation

:

NEW SOFTWARE

= New tool since your last visit

NEW VERSION

= New version since your last visit

NEW REVIEW

= New review since your last visit

NEW VERSION

= New version

Type and download

NO MORE UPDATES?

= The software hasn't been updated in over 2 years.

NO LONGER DEVELOPED

= The software hasn't been updated in over 5 years.

RECENTLY UPDATED

= The software has been updated the last 31 days.

Freeware

= Download Free software.

Freeware

/

Trialware

= Download Free software but some parts are trial/shareware.

Free software

= Download Free software and also open source code.

Free software

/

Trialware

= Download Free software and also open source code but some parts are trial/shareware.

Freeware/Ads

= Download Free software but supported by advertising, usually with a included browser toolbar. It may be disabled when installing or after installation.

Free software/Ads

= Free Download software and open source code but supported by advertising, usually with a included browser toolbar. It may be disabled when installing or after installation.

Trialware

= Also called shareware or demo. Free Trial version available for download and testing with usually a time limit or limited functions.

Payware

= No demo or trial available.

Portable version

= A portable/standalone version is available. No installation is required.

v1.0.1 = Latest version available.

Download beta = It could be a Beta, RC(Release Candidate) or an Alpha / Nightly / Unstable version of the software.

Download

[15MB]

= A direct link to the software download.

[Win]

= Windows download version. It works on 32-bit and 64-bit Windows.

[Win64]

= Windows 64-bit download version. It works only on 64-bit Windows.

[Mac]

= Mac download version. It works on 32-bit and 64-bit Mac OS.

[Mac64]

= Mac OS download version. It works only on 64-bit Mac OS.

[Linux]

= Linux download version.

[Portable]

= Portable version. No installation is required.

[Ad-Supported]

= The software is bundled with advertising. Be careful when you install the software and disable addons that you don't want!

Visit developers site = A link to the software developer site.

Download (mirror link) = A mirror link to the software download. It may not contain the latest versions.

Download old versions = Free downloads of previous versions of the program.

Download 64-bit version = If you have a 64bit operating system you can download this version.

Download portable version = Portable/Standalone version meaning that no installation is required, just extract the files to a folder and run directly.

Portable version available = Download the portable version and you can just extract the files and run the program without installation.

Old versions available = Download old versions of the program.

Version history available = Complete changelog on our site.

= Windows version available.

= Mac OS version available.

= Linux version available.
Our hosted tools are virus and malware scanned with several antivirus programs using
www.virustotal.com
.
Rating
Rating from 0-10.
Browse software by sections