Tool
Description
Type
Rating
Reviews
dBpowerAMP Music Converter (dMC), is one of those must have utilities, indispensable for converting audio files from one format to another. Convert audio files with elegant simplicity. mp3, mp4, m4a (iTunes / iPod), Windows Media Audio (WMA), Ogg Vorbis, AAC, Monkeys Audio, FLAC, Apple Lossless (ALAC) to name a few! Multi CPU Encoding Support, Rip digitally record audio CDs (with CD Ripper), Batch Convert large numbers of files with 1 click, Windows Integration popup info tips, audio properties, columns, edit ID-Tags, DSP Effects such as Volume Normalize, or Graphic EQ [Power Pack Option]
Trialware
$40

OS:



File size: 59.3MB
Other versions
Old versions
Version history

Latest version
17.0 (April 13, 2020)
Download
Visit developer's site
Download dBpowerAMP 17.0 Windows
59.3MB
Win
Download dBpowerAMP 17.0 Mac
59.3MB
Mac
Download old versions
Download dBpowerAMP old versions
Software License
Shareware (Free download but time limited software. Full version from $40)
Supported operating systems

Windows

Mac OS
More information and other downloads
Version history / Release notes / Changelog
Release 17.0

This new release features many enhancements, it is 20% faster on multi-core machines and is future-proofed through handling 64 cores. A new DSD encoder is included as standard (Reference), as well as many previously optional codecs, which are all updated to the latest releases. A new Quick Convert right explorer right click menu is a welcome addition to those who have many conversions to run a day, skipping over the codec options page, saving time. CD Ripper gains a manual metadata search page, de-emphasis CDs handling and improvements to metadata searching.

Minimum supported Windows: Vista (XP no longer supported)
New explorer right click option 'Quick Convert' which invokes the converter without showing the options page
CD Ripper & Music Converter handle [Multi-Encoder] internally, this allows file overwrite and proper CPU resource allocation
All programs - added a crash reporter
All Programs - Graphics upgraded to be independant of display resolution
All programs - better handle High Contrast Theme

Support for artist in m3u playlist
dBpoweramp Control Centre: Tests if Windows defender is limiting access to the system and warns
dBpoweramp Control Center: can exclude popup info tips, and right click 'Convert To', for set file types
High quality SSRC (frequency resampler) enabled for all frequency conversions
Right Click >> Edit ID Tags option in art menu to resize existing art to a maximum KB size
Added a new Screen Reader Option in Control Centre to enable non-graphical buttons
Converter + Tag Editor: if select all files in a folder, right click, convert to or edit id tags, any non audio files are excluded
Naming added [GROUP] so for example if an artist was 'Drake' and [group]4,[artist][] would generate 'a-d' the first letter of the tag is used and number signifies the letters to group together, 2 would be a-b c-d e-f
Naming added [SPLIT] for exmaple artist was 'A1/A2/A3/A4' [split]/,[artist],2[] would return 'A2' to split on comma enter [split],[artist],2[]
Naming updated [REPLACE] can replace with , or search , buy setting a blank entry: [REPLACE],@,[artist][] would replace , with @
Updated naming dlg for Move File On Error DSP effect
New conversion option: substitute Unicode spaces and remove leading or ending spaces in tags - there are various non-standard unicode space characters (such as thin space), these will be replaced with a standard space. Also white spaces at the start or end of tags are removed.
Popup info: if a zero byte file then says so
Edit ID Tags >> Art Menu >> Added 2000x2000, 1800x1800, 1600x1600, 1400x1400, 1200x1200 options
Menu check marks larger on higher dpi screens
Fixes bug in various Window Managers (such as total commander) which do not follow Windows API specification
Added option in configuration to hide specific unused encoders
Popup Info: rating range shown 0-10 range same as ID Tag editor

New DSP effect: speed up, slow down
Utility codecs [ID Tag Update] and [Replaygain] included as standard
ID Tag Processing: option to set multi artist to '; ' for non multi-artist aware programs now works with Artist Sort and Album Artist Sort
Multi Encoder, allows sub encoders to be utility codecs
ID3v2 COMM tag, now works again for iTunes
m4a grup tag renamed to @grp as it was causing issues for iTunes
FLAC updated to 1.3.3
Encoders added as standard: Opus, m4a AAC (dBpoweramp reference), m4b, Monkeys Audio (v4.81), WMA 10, Wavpack, Ogg Vorbis
Decoders added as standard: DSD, Speex, Ogg Vorbis, Musepack
Added DSD Encoder (dBpoweramp reference)
DSD - shows 1 bit and dsd frequency in dBpoweramp Popup Info & Audio Properties page
AAC Decoder better able to read non-standard files
mp3 lame encoder supports 64 bit float source
m4a FDK supports 64 bit float source
Opus files in .ogg now supported
Codec Update Wavpack to 5.2
Codec Update - Opus 1.3.1
Codec Update - m4a FDK updated to v2
Added new Apple Core Audio Format (CAF) decoder

ID Tag Editor - popup suggestion now appears 1/3 to the right of the box, so as not to get in way
ID Tag Editor - resizing auto sizes the edit box
ID Tag Editor - can drag and drop art on id tag editor
ID Tag editor - supports embedding PNG album art, also resizing existing PNG stays as PNG
ID Tag editor - buttons could overlap at certain resolutions

Music Converter - can handle 64 cores
Music Converter - will use 100% of CPU capacity by default (around 20% faster encoding on a 4 core system)
Music Converter - output to box shows <not required for encoder> for encoders such as multi-encoder

batch converter added filter on date - last week, yesterday, last month, last year
Batch Converter when generating conversion list shows the number of files already discovered
Batch Converter added new profile option to not store file selections with a profile (only Extension exclusions and later in music converter DSPs and Encoder auto selected)
batch converter lists correct frequency and bits for DSD

CD Ripper

Improved drive speed detection
Manual Metadata review, added replace text option (replace fixed string value in all metadata)
Album art improvements: discogs art, PerfectTUNES art priority
HDCD detection for technical column improved
Album title shown on title bar when ripping
shows which metadata providers are remaining on lookup
Added Style to toolbar
added de-emphasis option to CD ripper, and DSP effect for music converter
when add technical column, track listing is refreshed
displays on info page the AccurateRip status icon
Added manual metadata search form, auto shown if disc has no metadata
if screen resolution changes and is showing maximized or too big for screen, then make maximized again
art menu redesigned, new Add Additional Art menu, default actions replace main art
art added from files, if PNG then left as PNG. New option in Metadata options 'Store Scanned Art as PNG'
default allowed maximum album art size is now 1000x1000 and 750KB
naming box shows <not required for encoder> for encoders such as multi-encoder
CD Text and ISRC metadata takes preference over other providers
custom ID Tags are applied now if on manual metadata review a specific provider is chosen
default naming changed to [MAXLENGTH]80,[IFVALUE]album artist,[album artist],[IFCOMP]Various Artists[][IF!COMP][artist][][][][MAXLENGTH]80,[album][][MAXLENGTH]80,[track] [artist] - [title][]
default secure log saved to [rippedtopath]Secure Ripping Log.txt
dbpoweramp implemented own freedb server to combat the retiring of the old freedb.org
Bug Fixes

Edit ID Tags removed small white line in album art
cd ripper - if reading previously ripped disc metadata from db cache would not set compilation check based on last time
Thumbnail and Property Handler exclusions were not working
Opus tag reader could crash on malformed tags
Batch Converter was reading file metadata, even if no filtering was in place
ID Tag processing does not export folder.jpg when doing filename check (dmc or multi-encoder)
musicbrainz was not always looking up discs
Replaygain now writes iTuneNORM which is compatible with the latest iTunes
Ogg Decoder - fixed issue where ogg-flac would trigger a memory error
RunIDTagsThroughDSPEffects possibly altering origfilename etc
All programs - if taskbar is set to hidden, maximizing (CD Ripper, or Batch Converter) would stop it appearing
Network share reliability fixes

View full changelog
Sections/Browse similar tools
Guides and How to's
Tool features - Convert
Acronyms / Also Known As
dMC, dBpowerAMP Music Converter
Share software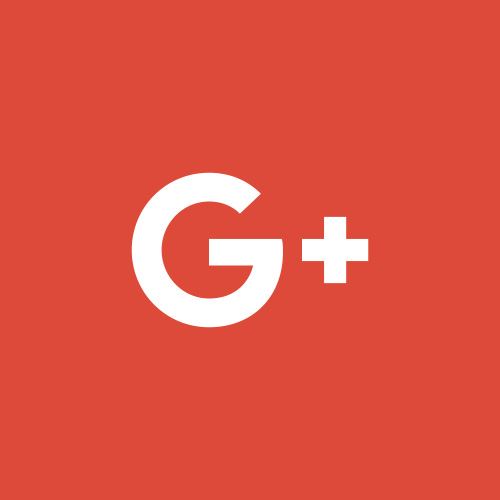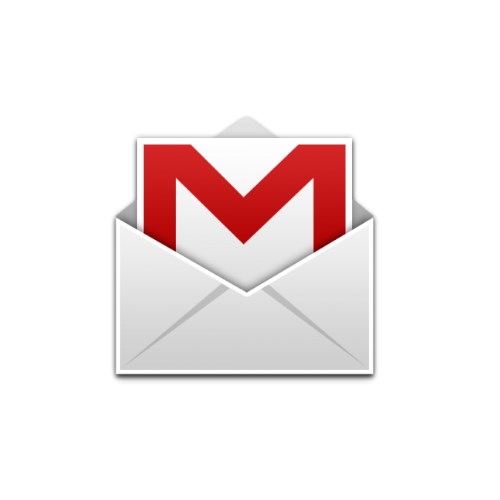 Notify me when software updated or report software
Email me when it has been updated
Report this software (dead link/new version)
| | |
| --- | --- |
| 12 reviews, Showing 1 to 5 reviews | |
Using this has proved to me conclusivelythat mp3 is the best of all for music and king. Running high bitrate enodings through Magic Audio Cleaning Lab proved 100% that aac is noisier codec and produces more artifacts than acoustically tweaked mp3. Converting CD's to aac always produced hiss, clicking etc using any CD ripper or audio converting tool as a control check. With dBpoweramp mp3 comes out perfectly. Best to use 192kbps and above! Love that format still!
Review by 7of9
on Mar 16, 2020 Version: 16.6 OS: Windows 8 64-bit Ease of use: 10/10 Functionality: 10/10 Value for money: 10/10 Overall:
10/10
I use dbPowerAmp as the converter since it is the best
I convert to mp3 (Lame Averate Bit Rate 40)
You might be able to further deduce the bit rate by going to aa format
I canít see why you would want to concatenate the chapters. It serves no purpose but adds another process to your audio and extra work for you. Why put it inside a m4a or mp4 container? That again serves no purpose and limits what you can play it on.

You canít continue to process lossy files without effecting their quality. If you are lucky, you only suffer a loss of fidelity, if not you can produce artifacts. Most will render your audio unusable since they are very loud and can hurt your ears and or blow out your speakers. For that reason I convert to mp3 since most devices play them.

For instance, I cut a ape file into tracks. They sounded perfect. Then I converted them to mp3s. The audios were riddled with horrible artifacts. Then I tried converting the ape file to an mp3 file then cut that into tracks and the audio was fine. The thing is, had I kept the ape tracks and deleted the original one I would never have been able to reduce the bit rate. You canít always hear if you have ruined an audio file until you try to peocess it again. I suggect doing as little as possible to any audio file.


Review by RosalieFPigg
on Dec 5, 2015 Version: 15.3 OS: Windows 7 Ease of use: 10/10 Functionality: 10/10 Value for money: 8/10 Overall:
9/10
It's actually really great!

The CD ripper is accurate, it has a great and fast encoder, and has a great TAG editor.

Worth your dollars.


Review by iohanntachy
on Oct 29, 2015 Version: R15.3 OS: Windows 10 64-bit Ease of use: 10/10 Functionality: 10/10 Value for money: 8/10 Overall:
10/10
Although R15 is 64bits native, the codecs are not (all of them) working for both 32/64bits. From all the supplementary codecs (that are not included in the installation pack) I'm most impressed by the mp3 Helix codec (about 4x faster than Lame), and unfortunately this one is not supported by x64 systems... Maybe Spoon (Da Man) will work around this issue; till than I suggest you stick to R14.4.
Review by muLineZu
on Feb 24, 2014 Version: R15 OS: Windows 7 64-bit Ease of use: 9/10 Functionality: 5/10 Value for money: 7/10 Overall:
7/10
I purchased this several months ago and am very happy with it. Some of tools like the converter or cd burner can be found elsewhere but where this really shines is the CD ripper. There is nothing as secure other than Exact Audio Copy and still this is much faster. If you have a modern dvd/cd drive like most people the tool might not seem to be as useful. I can rip most CDs with freac or foobar2000 just fine but I find this is faster and I just feel better knowing that it's an exact copy even if I'm getting exact copies with other tools. For me there are no problems with the audio no matter what I encode it in unless there is a problem with the disc itself. The cd data lookup is also better than any program out there.

One thing I noticed is on their website they act like they are a small company with several people. I think this is pretty common way of trying to sell your product online. I don't have any proof really other than a hunch but I suspect it's probably a one man operation. That's fine it's a great product and I certainly got and getting my moneys worth with it.


Review by AaronDude
on Dec 29, 2011 Version: 14.2 OS: Windows 7 64-bit Ease of use: 10/10 Functionality: 10/10 Value for money: 10/10 Overall:
10/10
| | |
| --- | --- |
| 12 reviews, Showing 1 to 5 reviews | |
| | |
| --- | --- |
| 1 tool hits, Showing 1 to 1 tools | |
Explanation
:
NEW SOFTWARE
= New tool since your last visit
NEW VERSION
= New version since your last visit
NEW REVIEW
= New review since your last visit
NEW VERSION
= New version
Latest version
Version number / Beta version number / Update version number and when it whas released.
Type and download
NO MORE UPDATES?
= The software hasn't been updated in over 2 years.
NO LONGER DEVELOPED
= The software hasn't been updated in over 5 years.
RECENTLY UPDATED
= The software has been updated the last 31 days.
Freeware
= Download Free software.
Freeware
Trialware
= Download Free software but some parts are trial/shareware.
Free software
= Download Free software and also open source code also known as FOSS (Free and Open Source Software).
Free software
Trialware
= Download Free software and also open source code but some parts are trial/shareware.
Freeware Ads
= Download Free software but supported by advertising, usually with a included browser toolbar. It may be disabled when installing or after installation.
Free software Ads
= Free Download software and open source code but supported by advertising, usually with a included browser toolbar. It may be disabled when installing or after installation.
Trialware
= Also called shareware or demo. Free Trial version available for download and testing with usually a time limit or limited functions.
Payware
= No demo or trial available.
Portable version
= A portable/standalone version is available. No installation is required.
v1.0.1 = Latest version available.
Download beta = It could be a Beta, RC(Release Candidate) or an Alpha / Nightly / Unstable version of the software.
Download
15MB
= A direct link to the software download.
Win
= Windows download version. It works on 32-bit and 64-bit Windows.
Win64
= Windows 64-bit download version. It works only on 64-bit Windows.
Mac
= Mac download version. It works on 32-bit and 64-bit Mac OS.
Mac64
= Mac OS download version. It works only on 64-bit Mac OS.
Linux
= Linux download version.
Portable
= Portable version. No installation is required.
Ad-Supported
= The software is bundled with advertising. Be careful when you install the software and disable addons that you don't want!
Visit developers site = A link to the software developer site.
Download (mirror link) = A mirror link to the software download. It may not contain the latest versions.
Download old versions = Free downloads of previous versions of the program.
Download 64-bit version = If you have a 64bit operating system you can download this version.
Download portable version = Portable/Standalone version meaning that no installation is required, just extract the files to a folder and run directly.
Portable version available = Download the portable version and you can just extract the files and run the program without installation.
Old versions available = Download old versions of the program.
Version history available = Complete changelog on our site.

= Windows version available.

= Mac OS version available.

= Linux version available.
Our hosted tools are virus and malware scanned with several antivirus programs using
www.virustotal.com
.
Rating
Rating from 0-10.
Browse software by sections