Tool
Description
Type
Rating
Reviews
Kodi (former XBMC) is an award-winning free and open source software media player and entertainment hub that can be installed on Linux, OSX, Windows, iOS, and Android, featuring a 10-foot user interface for use with televisions and remote controls. It allows users to play and view most videos, music, podcasts, and other digital media files from local and network storage media and the internet.
Free software

OS:




File size: 62MB
Old versions
Version history

Latest version
19.0 (February 19, 2021)
Download
Visit developer's site
Download Kodi 19.0 Windows 64-bit
66MB
Win64
Download Kodi 19.0 Windows
62MB
Win
Download Kodi 19.0 Mac 64-bit
92MB
Mac64
Download Kodi 19.0 Linux
Linux
Download old versions
Download Kodi old versions
Software License
Free software / FOSS (Free download and also Free and Open Source Software)
Supported operating systems

Windows

Mac OS

Linux
Version history / Release notes / Changelog
Kodi 19.0 "Matrix" - Release

... yes, it's here! After several iterations of alpha, beta and RC, Team Kodi is pleased to announce that Kodi 19.0 "Matrix" has just been formally released on all supported platforms. Dare you take the red pill, and find out how deep the rabbit-hole goes?

By the numbers, then, this version is the product of:

Nearly 50 individual open source developers contributed code
About 5,000 commits in over 1,500 pull requests since the first release of 18.x "Leia"
Over 5,500 changed files, with some 600,000 lines of code added, changed or removed
Countless hours of dedicated free time conceiving, designing, developing and testing (including all the infrastructure you see around them, including this web site)
... and, of course,very little travelling, obviously - that's not good at the moment!
The broad list of new features is below, but - before we get to that - I'd just like to take a moment to say "thank you" to the huge amounts of work put in by the broadest team behind this release. Whether you submitted a few lines of code or a major new feature; whether you worked on video, audio, gaming, or a skin; whether you tested in pre-release and helped identify a problem, debugged an issue or updated a translation; whether you fixed some documentation, looked after the various systems that keep kodi.tv running, or helped to moderate the forum - thank you, one and all. Kodi is a community, and, without all of you, we would all lose something.

So, onward - what have we got. If you've been following the release cycle, you'll have seen these already, but for people who only take final releases... hold on, it's a long list!

Kodi 19 "Matrix" Features
Playback

For audio and music lovers, there are significant improvements across the board to metadata handling: library improvements, new tags, new displays, improvements to how Kodi handles release dates, album durations, multi-disc sets, and more. There's a new, Matrix-inspired visualisation, there are improvements to display when fetching files from a web server, and several changes to how audio decoder addons can pass information through to the Kodi player.

For video, most of the changes are more technical, and may depend on your hardware: AV1 software decoding, HLG HDR and static HDR10 playback on Windows 10, static HDR10 and dynamic Dolby Vision HDR support on Android, and more OpenGL bicubic scalers.

For those who combine the two, and have libraries of music videos, you get some goodies as well: database and metadata display improvements mean that Kodi will now fetch and display related album and artist information from the music library, where appropriate. There are also new features around grouping videos by artist (not just album), support for .NFO files that list all performers instead of just the main artist, plus better search links to return related albums and videos by the same director director.

And, finally, if your definition of "play" is more game-related, we've implemented integer scaling to improve the viewing quality of Pixel Art games across the board, while iOS get support for Xbox, PlayStation and other supported Bluetooth game controllers.

Skin/Look-and-Feel

For many people, the interface is Kodi - it's how you find your way around, it's how you interact with the application and your media. As such, it's always getting some attention, and this release is no different: screen redesign, especially for music; new metadata displays; changes to playlist views; a new "now playing" view; artwork and image file improvements; both new and updated GUI controls. Some changes may be subtle, but all are designed to improve your experience.

Subtitles

An often-overlooked feature, but immensely useful to so many people, subtitles get some attention in this release: timestamp overlays get fixed, plus you can now select a dark grey colour and set an opacity for the captions.

Addons and Scrapers

Python comes in for some major changes in Kodi 19. Because the old Python 2.7 has gone out of support, we've finally made the wholesale move to Python 3 and ported our addons across. Much of the community has come with us, so, hopefully, your favourite addons will still function, but we're at the mercy of third-party contributors to update their work.

Kodi 19 replaces the old XML metadata scrapers with new default Python for movies and TV shows; there are also new Python scrapers for music, Generic Album Scraper and Generic Artist Scraper. Binary addons in general get improvements to system documentation, cleaned up settings dialogs, and better help text.

PVR and Live Television

Another significant part of Kodi that's had a lot of attention in this release. Most new features here revolve around usability: PVR reminders, home screen widgets, group/channel manager enhancements, navigation and dialog controls, context menus, New/Live/Finale/Premiere tags, channel numbering and sorting, performance improvements, API improvements.

Security

There are a few new security features implemented now in Kodi, to help keep you safe from intentional or unintentional problems. Kodi will now enforce the origin of installed addons and their dependencies, which prevents third-party repositories from overwriting code of unrelated add-ons; broken or deprecated add-ons are now highlighted in the add-on list, so you have to actively agree to activate one; the binary addon system now has higher security around data exchange between Kodi and an addons. In addition, we've added a default requirement to password-protect Kodi's web interface, plus give better information around the security implications of enabling external interfaces if you do choose to enable them.

Platform Specifics

As a cross-platform application, we try our very best to keep all platforms feature equivalent where we can. However, there are inevitably platform differences, and we also have to make room by dropping old platforms as technology moves on.

The big platform change with this release is new support for tvOS, but this means waving goodbye to iOS 32-bit. Beyond that, there are specific tweaks such as specific TopShelf support and fixes on AppleTV, better logging and notch support on iOS, and a move to a single Linux binary for multiple windowing systems (X11, Wayland, and GBM) versus the previous three. That last one will make a big difference to both users and package maintainers, since you'll no longer have to select a different binary based on the target environment.

Behind the Scenes

Probably too hidden for many users, but there are inevitably changes and improvements that you can't see, but might give more scope for new features later on: API changes to feed subtitle URIs to the player; multiple updates to various core modules; improvements to API calls and actions, and many more. They may not be important to you, but they took real work and I mention them for completeness.

https://github.com/xbmc/xbmc/compare/19.0RC1-Matrix...19.0-Matrix

View full changelog
Sections/Browse similar tools
Alternative to Kodi
Guides and How to's
Acronyms / Also Known As
XBMC Media Center, XBMC Live, Kodi, XBMC
Share software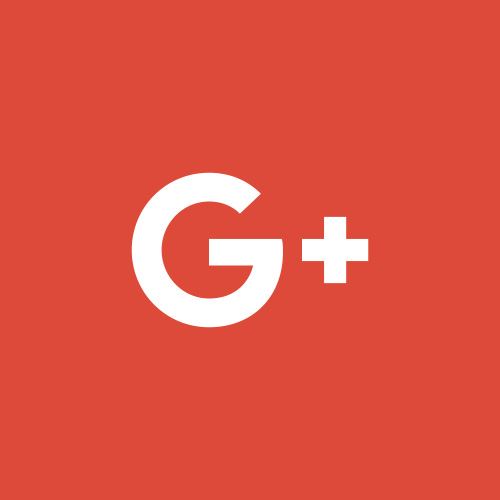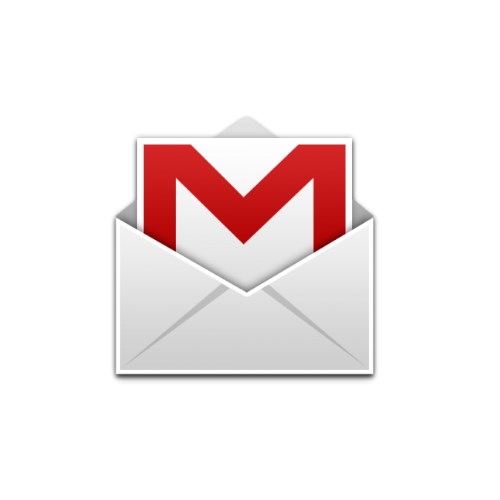 Notify me when software updated or report software
Email me when it has been updated
Report this software (dead link/new version)
| | |
| --- | --- |
| 9 reviews, Showing 1 to 5 reviews | |
Best Media Center I ever used. Lots of functions.
Access to lots of cool and useful tools such as the
Photo Add-on "500pix" or "Big Picture". View world
photos of big events, beautiful nature, etc.
Play your music with all kinds of visualizations, album art, and more.

Video Add-ons are easy to install if you go by the directions, like from this place...
http://www.wirelesshack.org/top-best-working-kodi-video-add-ons.html
Step by step instructions on how to install from Repositories.
Or this place... http://www.htpcbeginner.com/best-kodi-addons-2016/
Just be careful of which add-ons you install.

Play your videos with or without subtitles and music with cool visualizations.

The main settings are in SYSTEM/SETTINGS, then Appearance, Audio, Video, etc.


Review by Kool-Believer
on Jun 21, 2016 Version: 16.1 Jarvis OS: Windows 10 64-bit Ease of use: 8/10 Functionality: 9/10 Value for money: 10/10 Overall:
9/10
Straight from your forum I have this problem with the new OTT TV BOX with the 4X CPU Cortex-A9r4 & 8X GPU Mali-450:

"This time after the 15.0 release it became clear that for several devices using an Amlogic chipset there was a change in firmware that caused Kodi to not function properly and only show a zoomed in or only used part of the screen."


Review by JDLewan
on Oct 10, 2015 Version: KODI 15.2 OS: Other Ease of use: 5/10 Functionality: 5/10 Value for money: 10/10 Overall:
5/10
After reading the last review I tried out XBMC and must admit it has come a very long way since it began. As an HTPC app it is incredible. There are many built in functions and lots of addons you can download within XBMC. You can even download and install skins with the click of a button. Adding different video feeds is a just click of a button away. It really is incredible how far this program has come. It also supports DLNA file sharing although video support is very basic and only offers a few video formats. If you haven't tried XBMC in a while, check it out.
Review by Specter
on Jul 15, 2012 Version: 12.0 alpha 3 OS: Windows 7 64-bit Ease of use: 10/10 Functionality: 10/10 Value for money: 10/10 Overall:
10/10
XBMC has come a long way since the last round of comments in late 2009, and I just couldn't let it sit there with a out of date 'out of 10' rating. It's a mature product with a strong following of users and programmers and has a very active forum, so it deserves a better score.

In my opinion it's the best media centre application of it's type.


Review by The Mariner
on May 3, 2012 Version: 11 OS: WinXP Ease of use: 10/10 Functionality: 10/10 Value for money: 10/10 Overall:
10/10
Beautiful to look at and very ambitious in scope. Looks very promising. Unfortunately I was hoping that since it had Xbox origins, it would play HD DVD format, but it won't. I still have about 30 HD DVDs that I was hoping to view with this. I have an Xbox external disc drive, but no media player that will play it.
Review by ricoman
on Dec 24, 2009 Version: 9.11 OS: Windows 7 Ease of use: 8/10 Functionality: 8/10 Value for money: 10/10 Overall:
8/10
| | |
| --- | --- |
| 9 reviews, Showing 1 to 5 reviews | |
| | |
| --- | --- |
| 1 tool hits, Showing 1 to 1 tools | |
Explanation
:
NEW SOFTWARE
= New tool since your last visit
NEW VERSION
= New version since your last visit
NEW REVIEW
= New review since your last visit
NEW VERSION
= New version
Latest version
Version number / Beta version number / Update version number and when it whas released.
Type and download
NO MORE UPDATES?
= The software hasn't been updated in over 2 years.
NO LONGER DEVELOPED
= The software hasn't been updated in over 5 years.
RECENTLY UPDATED
= The software has been updated the last 31 days.
Freeware
= Download Free software.
Freeware
Trialware
= Download Free software but some parts are trial/shareware.
Free software
= Download Free software and also open source code also known as FOSS (Free and Open Source Software).
Free software
Trialware
= Download Free software and also open source code but some parts are trial/shareware.
Freeware Ads
= Download Free software but supported by advertising, usually with a included browser toolbar. It may be disabled when installing or after installation.
Free software Ads
= Free Download software and open source code but supported by advertising, usually with a included browser toolbar. It may be disabled when installing or after installation.
Trialware
= Also called shareware or demo. Free Trial version available for download and testing with usually a time limit or limited functions.
Payware
= No demo or trial available.
Portable version
= A portable/standalone version is available. No installation is required.
v1.0.1 = Latest version available.
Download beta = It could be a Beta, RC(Release Candidate) or an Alpha / Nightly / Unstable version of the software.
Download
15MB
= A direct link to the software download.
Win
= Windows download version. It works on 32-bit and 64-bit Windows.
Win64
= Windows 64-bit download version. It works only on 64-bit Windows.
Mac
= Mac download version. It works on 32-bit and 64-bit Mac OS.
Mac64
= Mac OS download version. It works only on 64-bit Mac OS.
Linux
= Linux download version.
Portable
= Portable version. No installation is required.
Ad-Supported
= The software is bundled with advertising. Be careful when you install the software and disable addons that you don't want!
Visit developers site = A link to the software developer site.
Download (mirror link) = A mirror link to the software download. It may not contain the latest versions.
Download old versions = Free downloads of previous versions of the program.
Download 64-bit version = If you have a 64bit operating system you can download this version.
Download portable version = Portable/Standalone version meaning that no installation is required, just extract the files to a folder and run directly.
Portable version available = Download the portable version and you can just extract the files and run the program without installation.
Old versions available = Download old versions of the program.
Version history available = Complete changelog on our site.

= Windows version available.

= Mac OS version available.

= Linux version available.
Our hosted tools are virus and malware scanned with several antivirus programs using
www.virustotal.com
.
Rating
Rating from 0-10.
Browse software by sections
All In One Blu-ray Converters (11)
All In One DVD Converters (14)
All In One MKV to MP4, Blu-ray, UHD (11)
All In One Video Converters (20)
Animation (3D, 2D Animation) (11)
Audio Editors (19)
Audio Encoders (81)
Audio Players (16)
Authoring (Blu-ray, UHD, AVCHD) (17)
Authoring (DivX) (4)
Authoring (DVD) (29)
Authoring (SVCD, VCD) (10)
Bitrate Calculators (7)
Blu-ray to AVI, MKV, MP4 (15)
Blu-ray to Blu-ray, AVCHD (10)
Burn (CD,DVD,Blu-ray) (23)
Camcorders, DV, HDV, AVCHD (30)
Capture TV, DVD, VCR (30)
CD, DVD, Blu-ray recovery (3)
Codec Packs (7)
Codec, Video Identifiers (28)
Codecs (65)
Decrypters (DVD Rippers) (16)
Decrypters (UHD, Blu-ray Rippers) (10)
DigitalTV, DVB, IPTV (37)
DVD to DVD (20)
DVD to MP4, MKV, H264, H265 (16)
DVD to VCD, SVCD (5)
DVD to XviD, AVI, DivX (16)
ISO, Image (16)
Linux Video Tools (160)
MacOS Video Tools (206)
Media (Blu-ray, DVD, CD) (9)
Media Center, HTPC (38)
Other Useful Tools (133)
Photo Blu-ray, DVD, SlideShow (8)
Portable (Mobile, PSP) (35)
Region Free Tools (5)
Screen capture , Screen recording (25)
Screenshots , Thumbnails (12)
Subtitle Editors (68)
Tag Editors (3)
Video De, Multiplexers (58)
Video Editors (Advanced, NLE) (33)
Video Editors (Basic) (49)
Video Editors (H264, MP4, MKV, MTS) (19)
Video Editors (MPG, DVD) (16)
Video Editors (WMV, AVI) (16)
Video Encoders (AV1, VP8, VP9) (2)
Video Encoders (AVI, WMV) (39)
Video Encoders (H264, H265, MP4, MKV) (43)
Video Encoders (MPG, DVD) (23)
Video Encoders , Converters (151)
Video Frameservers (9)
Video Players (42)
Video Repair, Fix (23)
Video Scripting (11)
Video Streaming (22)
Video Streaming Downloaders (77)
Virtualdub Tools (11)