Tool
Description
Type
Rating
Reviews
ffe is a simple, powerful Windows front-end for FFmpeg, designed for rapid testing of its many multimedia conversion parameters, enabling you to save lots of slightly different versions of a file very, very quickly; in other words, "find the best settings". You basically throw in video files, set the output format, and click "Do It!", at which point FFmpeg leaps into action. Requires ffmpeg.
Free software

OS:


File size: 640KB
Portable version
Old versions
Version history

Latest version
2.0.0 (November 3, 2015)
Download
Visit developer's site
Download ffe 2.0.0 64-bit
671KB
Win64
Portable
Download ffe 2.0.0
640KB
Win
Portable
Download old versions
Download ffe old versions
Software License
Free software / FOSS (Free download and also Free and Open Source Software)
Supported operating systems

Windows
Version history / Release notes / Changelog
2.1
+ You can now set the pause hotkey to global, so you can pause/suspend operation even whilst ffe is not at the front. This function is usually set to the ScrlLock key which as you know, is used for NOTHING ELSE!

2.0
+ Batch Runs.
ffe can now process multiple files. All you do is replace the file name with an asterisk/question mark. Your input could look something like..
I:\Rip\ffe\Test\*.avi
Which would have ffe process every AVI file in the specified directory, applying whatever options you have set in your various settings.
You can also do:
I:\Rip\ffe\Test\*.*
which would process ALL the files in the directory.
In other words, you can use regular Windows file name wildcards. These are all fine..
I:\Rip\TV\Test\*.* I:\Rip\TV\Test\*.mkv I:\Rip\TV\Test\Suits*.* I:\Rip\TV\Test\Suits.S01E??.*
The output input will display the */? to let you know a batch operation will occur. The actual output name will be created dynamically during the batch run and appears in that same space (which is greyed out during the run), displaying whatever file ffmpeg is currently outputting.
Your console output and log file (if created) will contain output for the entire batch operation, and will be saved at the end of the batch run, to wherever you specify.
And you can of course save batch jobs as presets. If you regularly find yourself, for example, grabbing the first fifty frames from a bunch of movies, you can setup an ffe batch job to process them all and then, in the future, simply drop the movies in your specified folder and launch ffe with the preset on the command-line. Or create a generic preset and drag in the folder... ffe is designed to accommodate many styles of working, at least, all the fast ones!
You could make a single-click ffe shortcut on your desktop to handle the entire job.
NOTE: You cannot create batch jobs with URLs as the input. However, there's nothing to stop you using URL for the output, perhaps an FTP directory.

+ Concatenation (joining).
At the end of your batch operation, you can have ffe fire-up ffmpeg's built-in concatenation routines to join all the output files together. The concatenated output name can be set in your ini (default: "joined").
To enable this, check the "join" checkbox before you run the job.
NOTE: although ffmpeg/ffe will allow you to join *any* files together, it is obviously only going to work correctly if you join files with the same output format, dimensions and such. HOWEVER, if you are looking for some zany, original video effects, or to create an audio track, go right ahead!
NOTE: If you have overwrite enabled, this also applies to any concatenated output; you won't have to respond to ffmpeg's command line prompts, unless you want to.
The concatenation task details also appear in your job log.

+ Improved the log output and final time readings. Instead of always getting rounded seconds, you will now get a more human readable output, with hours and minutes. Accuracy is also improved for short timings (under a minute) where the readout will /not/ be rounded.
The original (rounded seconds) output will appear in braces next to the regular output, in case you like seeing that, e.g..
Completed in 3.19755239240638 seconds(3.2 seconds)

+ Added "Abort Batch" to tray menu. If you use the regular "F4" to quit the ffmpeg task during a batch run, ffe will skip right to the next file. If you want to abort the /entire/ batch, use the tray menu item. There is also a hotkey for this, which is: Pause/Break.
NOTE: Pause/Break will also abort any single task, so makes sense to use for all aborts.

+ Customizable Control Buttons.
These are nifty. You can specify /any/ number of custom buttons to add whatever parameters you want to the extra/input parameters input. Okay, it's actually 500, but seriously, no way you are fitting 500 buttons in there.
Custom buttons are simply a place to store your argument "sinppets". Things which are often used and could be applied to many presets (which can be thought of as "scenarios").
For example, you might have a button called "Add Subs", which would add:
-scodec copy -metadata:s:s:0 language=eng
into the extra arguments. Or another button (keeping with the subs theme) named "Subs Probe", which adds something like:
-probesize <bytes> -analyzeduration <microseconds>
Or whatever you like. This is especially useful for filters and other things you use over and over, as well as a place to put "templates", base settings that you can tweak on a per-job basis, perhaps saving the actual button value as <what-unit-it-is>, in case you forget.
You can control how many columns of buttons there are, or set it to auto and let ffe work it out (the number of rows is always worked out automatically).
There is no theoretical limit to the number of columns you can create, though you will need a wide monitor and a large window to display double-digits of columns!
For example, if you have 10 buttons but only specify 3 columns, you will only see (with default button dimension settings) NINE buttons, as there is a limit to the number of rows which can be displayed inside the interface - ffe will stop creating custom buttons when it has filled all the rows. So ensure you create enough columns to house all your custom buttons, or set it to "auto" and ensure your window is wide enough.
You can also control the width of the actual buttons and the font size used (as well as spacing, Y-position and button height). You can have HEAPS of small buttons or a few, well labelled big buttons. Your call. Hovering your mouse over any custom button pops up help text with the contents of the button.
Buttons are created left-to-right, row-by-row. A few example buttons are provided. Old ffe.ini files without custom buttons will get the samples automatically installed with this and later versions of ffe.
Click the button and its parameters will appear in your extra arguments input. Simple. Click the button a second time to remove that same command. Like I said, nifty.
You can set the number of columns directly from the App Menu (up to 24 columns, if you need more, set it in ffe.ini, or use the Auto setting), and have the buttons re-created live inside the GUI, with any new buttons you just created appearing instantly.
If you don't want to change the number of columns, only refresh (perhaps to show manually added buttons - though why - the GUI inputs are great!), simply re-select the current number of columns!
As mentioned, there is also an "auto" setting, which will automatically select the number of columns based on the width of the window and number of buttons. This works great and is what I use myself. In auto mode, resizing the main window recalculates the buttons.
If you Shift+Click any of the buttons, you can edit the button directly from within ffe. NOTE: If you /change/ the name of the button, you will create a new button.
Or rather, if you want to create a new button, simply enter a new name in the button editor name input. The idea of this is that it is QUICK to create a new button:
Shift+Click ANY button Type Name <enter> Type/Paste Function <enter>
Voila! A New Custom Button.
And the code goes directly into the extra arguments input, so you don't even have to click the button you just made.
Each button also has a context (right-click) menu where you can choose to rename or delete your button if required. There is no warning with the delete option, okay, there's one, the very first time you use the facility. THEN there is no warning. You have been warned!
You can use "&" symbols in the names part to specify accelerators for these buttons, i.e. "Blur &1", which would enable you to activate that button by doing "Alt+1" on your keyboard. Or "&Blur", which would enable you to activate it with Alt+B.
** BY THE WAY, if you don't *see* the accelerators when you launch ffe, hit the ALT key one time.
As a bonus, if you hold down the Ctrl key while you click the button, the action will apply not to the extra parameters input, but to the INPUT parameters override, so you can use your custom buttons to keep snippets for either or both inputs. Ctrl+Click the button a second time to remove the arguments from the override input.
See the [custom buttons] section of ffe.ini for the actual button data.
You generally don't need to concern yourself with this as all the create/edit/rename/delete functionality can be got at from the GUI, however, for those that like this sort of info, here it is..
A [custom buttons] section looks something like this..
[custom buttons] &Sharpen A=-vf "unsharp=5:5:1.0:5:5:0.0" Sha&rpen B=-vf "unsharp=luma_msize_x=7:luma_msize_y=7:luma_amount=2.5" &Blur=-vf "unsharp=7:7:-2:7:7:-2" BoxBlur &1=-vf boxblur=2:1 BoxBlur &2=-vf boxblur=2:1:cr=0:ar=0 &PNG 1/s=-r 1 "output%05d.png" HQ &JPG 1/s=-r 1 -qscale:v 2 "output%05d.jpg" &Glow=-vf "frei0r=glow:20" Pi&xelate= -vf "frei0r=pixeliz0r:0.02:0.02"
On the left, the name of the button (including &Accelerators). This will be the text on the button itself. It is also used for the pop-up tooltip (along with the command). On the right goes the command to add to the extra parameters.
Don't worry about colons and quotes and stuff leaking into your file names via the MATOF string; ffe is smart enough to handle this. Usually you don't need the quotes, anyway, but they can improve readability.
You can include notes along with the button. These notes will be displayed in the mouseover ToolTip. This is a handy place to put explanations for obscure parameters. These are stored inside the custom buttons section of ffe.ini, simply added onto the end of the command after a pipe "|" character, like so..
[custom buttons] add SRT subs=-scodec copy -metadata:s:s:0 language=eng|merge subs in original SRT text format and set the language to English.
NOTE: when editing custom buttons, the final (3 of 3) dialog is the comment input. If you immediately dismiss this dialog (Esc key) any current v...

View full changelog
All features
ffe provides oodles of useful features, the sort of things you might need when working with ffmpeg, such as:
Batch operation.
Drag-And-Drop file handling.
Magic Auto-Transforming Output Filename (never worry about overwriting previous tests).
Automatic concatenation.
Infinite fully-customizable user presets in a handy drop-down.
Fully Customizable Preset Controls and Help Buttons.
Infinite, Fully Customizable One-Click Command Buttons (you favourite settings and templates at a click).
Handy, fully customizable selectors for all your common ffmpeg settings.
Import/Export. Share your presets, custom command buttons, and settings, amongst other uses.
Live, interactive shell console output.
URL input and output (HTTP/FTP/rtmp/etc.).
Accepts files and presets on the command-line.
Drag-And-Drop commands (automatically generate media reports or run jobs for dropped files).
Cool Floating Drop Window (automatically run your drag-and-drop command and more).
More and Improved Controls!
Dynamic @tokens.
Quit and Shutdown when done.
Pre-Job Commands (run Windows shell commands files before the job).
Post-Job Commands (and after, all with @token support).
Post-File Command (run custom commands on all created files, using @tokens, even inside a batch).
Media Info Reporting (ffprobe and MediaInfo support).
Improved Console Output (ffmpeg output AND now, ffe output!).
Super-Handy App menu for common settings.
Live CPU priority Selector.
Improved logging.
Handy HotKey operations.
Per-Job logging.
Delayed/Timed Job Start (set jobs for after bed-time).
Optional Mouse-Over Help.
Recent files menu.
Comprehensive command-line capabilities.
Expanded tray menu.
Comprehensive logging.
Improved App Menu (app global settings).
Output Toggle (roll your own output for image sequences and more).
Windows Batch Script Output (a .bat you can run wherever ffmpeg is).
Lots of new context menus and options.
And Much, MUCH More!

ffe is free
Sections/Browse similar tools
Guides and How to's
Download ffe Portable download from the Download links under Download and Download other versions!
Share software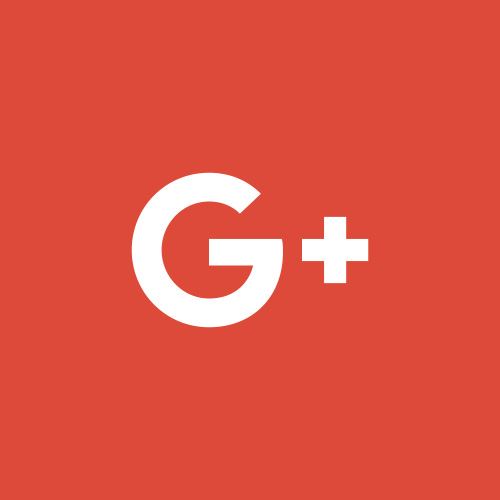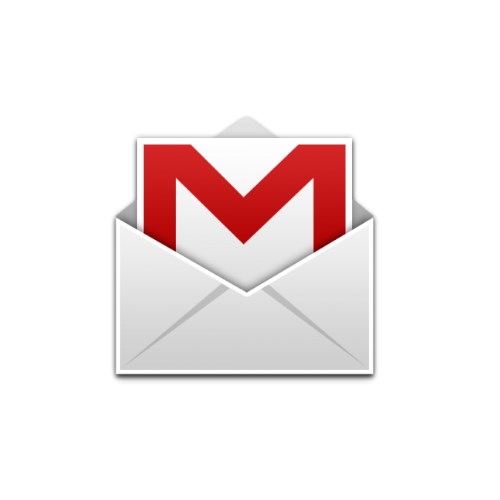 Notify me when software updated or report software
Email me when it has been updated
Report this software (dead link/new version)
| | |
| --- | --- |
| 2 reviews, Showing 1 to 2 reviews | |
Works pretty well, but I have my display font set to larger than system default so the text in the boxes is truncated and not readable once it's set.
Review by mail2tom
on May 28, 2016 Version: 2.00 OS: Windows 8 64-bit Ease of use: 6/10 Functionality: 7/10 Value for money: 10/10 Overall:
7/10
Works well. Very easy to use, pretty much idiot proof. Running it in Linux under wine....
Review by racer-x
on May 27, 2016 Version: 2.0.0 OS: Linux Ease of use: 10/10 Functionality: 9/10 Value for money: 10/10 Overall:
10/10
| | |
| --- | --- |
| 2 reviews, Showing 1 to 2 reviews | |
| | |
| --- | --- |
| 1 tool hits, Showing 1 to 1 tools | |
Explanation
:
NEW SOFTWARE
= New tool since your last visit
NEW VERSION
= New version since your last visit
NEW REVIEW
= New review since your last visit
NEW VERSION
= New version
Latest version
Version number / Beta version number / Update version number and when it whas released.
Type and download
NO MORE UPDATES?
= The software hasn't been updated in over 2 years.
NO LONGER DEVELOPED
= The software hasn't been updated in over 5 years.
RECENTLY UPDATED
= The software has been updated the last 31 days.
Freeware
= Download Free software.
Freeware
Trialware
= Download Free software but some parts are trial/shareware.
Free software
= Download Free software and also open source code also known as FOSS (Free and Open Source Software).
Free software
Trialware
= Download Free software and also open source code but some parts are trial/shareware.
Freeware Ads
= Download Free software but supported by advertising, usually with a included browser toolbar. It may be disabled when installing or after installation.
Free software Ads
= Free Download software and open source code but supported by advertising, usually with a included browser toolbar. It may be disabled when installing or after installation.
Trialware
= Also called shareware or demo. Free Trial version available for download and testing with usually a time limit or limited functions.
Payware
= No demo or trial available.
Portable version
= A portable/standalone version is available. No installation is required.
v1.0.1 = Latest version available.
Download beta = It could be a Beta, RC(Release Candidate) or an Alpha / Nightly / Unstable version of the software.
Download
15MB
= A direct link to the software download.
Win
= Windows download version. It works on 32-bit and 64-bit Windows.
Win64
= Windows 64-bit download version. It works only on 64-bit Windows.
Mac
= Mac download version. It works on 32-bit and 64-bit Mac OS.
Mac64
= Mac OS download version. It works only on 64-bit Mac OS.
Linux
= Linux download version.
Portable
= Portable version. No installation is required.
Ad-Supported
= The software is bundled with advertising. Be careful when you install the software and disable addons that you don't want!
Visit developers site = A link to the software developer site.
Download (mirror link) = A mirror link to the software download. It may not contain the latest versions.
Download old versions = Free downloads of previous versions of the program.
Download 64-bit version = If you have a 64bit operating system you can download this version.
Download portable version = Portable/Standalone version meaning that no installation is required, just extract the files to a folder and run directly.
Portable version available = Download the portable version and you can just extract the files and run the program without installation.
Old versions available = Download old versions of the program.
Version history available = Complete changelog on our site.

= Windows version available.

= Mac OS version available.

= Linux version available.
Our hosted tools are virus and malware scanned with several antivirus programs using
www.virustotal.com
.
Rating
Rating from 0-10.
Browse software by sections
All In One Blu-ray Converters (11)
All In One DVD Converters (14)
All In One MKV to MP4, Blu-ray, UHD (11)
All In One Video Converters (20)
Animation (3D, 2D Animation) (11)
Audio Editors (20)
Audio Encoders (81)
Audio Players (16)
Authoring (Blu-ray, UHD, AVCHD) (17)
Authoring (DivX) (4)
Authoring (DVD) (29)
Authoring (SVCD, VCD) (10)
Bitrate Calculators (7)
Blu-ray to AVI, MKV, MP4 (15)
Blu-ray to Blu-ray, AVCHD (10)
Burn (CD,DVD,Blu-ray) (23)
Camcorders, DV, HDV, AVCHD (30)
Capture TV, DVD, VCR (30)
CD, DVD, Blu-ray recovery (3)
Codec Packs (7)
Codec, Video Identifiers (28)
Codecs (65)
Decrypters (DVD Rippers) (16)
Decrypters (UHD, Blu-ray Rippers) (10)
DigitalTV, DVB, IPTV (37)
DVD to DVD (20)
DVD to MP4, MKV, H264, H265 (16)
DVD to VCD, SVCD (5)
DVD to XviD, AVI, DivX (16)
ISO, Image (16)
Linux Video Tools (162)
MacOS Video Tools (212)
Media (Blu-ray, DVD, CD) (9)
Media Center, HTPC (38)
Other Useful Tools (133)
Photo Blu-ray, DVD, SlideShow (8)
Portable (Mobile, PSP) (35)
Region Free Tools (5)
Screen capture , Screen recording (25)
Screenshots , Thumbnails (12)
Subtitle Editors (68)
Tag Editors (3)
Video De, Multiplexers (58)
Video Editors (Advanced, NLE) (33)
Video Editors (Basic) (49)
Video Editors (H264, MP4, MKV, MTS) (19)
Video Editors (MPG, DVD) (16)
Video Editors (WMV, AVI) (16)
Video Encoders (AV1, VP8, VP9) (2)
Video Encoders (AVI, WMV) (39)
Video Encoders (H264, H265, MP4, MKV) (43)
Video Encoders (MPG, DVD) (23)
Video Encoders , Converters (151)
Video Frameservers (9)
Video Players (42)
Video Repair, Fix (23)
Video Scripting (11)
Video Streaming (22)
Video Streaming Downloaders (83)
Virtualdub Tools (11)