Our website is made possible by displaying online advertisements to our visitors.
Please consider supporting us by disabling your ad blocker or buy
PlayOn and record Netflix
:)
Tool
Description
Type
Rating
Comments
Adobe Photoshop software, the professional image-editing standard, helps you work more efficiently, explore new creative options, and produce the highest quality images for print, the Web, and anywhere else. Price $50/month.
Trialware
($600)
OS:Windows
Version:CC 2018 / CS2 Free
Released:Oct 10,2017
File size:980MB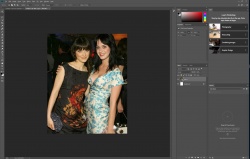 Click to enlarge screenshot
Latest version
CC 2018 / CS2 Free (October 10, 2017)
Download
Visit developer's site
Download Adobe Photoshop CC 2018
[980MB]
[Win]
Download Beta and other versions
Download Adobe Photoshop CS2 Free
[340.1MB]
[Win]
Download old versions
Download Adobe Photoshop old versions
Supported operating systems

Windows
License
Shareware ($600)
More information and other downloads
Version history / Release notes / Changelog
Photoshop CC
OCT 18 2017

Better brush organization
Organize and save your brushes in the order you want. Drag and drop to reorder, create folders and sub-folders, scale the brush stroke preview, toggle new view modes, and save brush presets with opacity, flow, blend mode, and color.
Brush performance improvements
Don't be slowed down by lagging brushes. New, faster reaction time is especially noticeable when working on large documents with large brushes.
Access Lightroom Photos
Get your photos from Lightroom Cloud Services right inside Photoshop via Search or the Start Screen. With deeper integration between all the Creative Cloud photography desktop and mobile apps, all your photos are synced and accessible everywhere.
Brush stroke smoothing
Get a more polished look faster with a new smoothing algorithm. Vary the amount of smoothing for cleaner lines, even when using a mouse. Available in the Tool Options bar, along with Flow and Opacity.
Exclusive brushes from Kyle T. Webster
Access over 1,000 digital brushes from award-winning illustrator Kyle T. Webster, now available exclusively inside Photoshop.
Learn more ›
Variable fonts
With new font technology from Adobe, Apple, Google, and Microsoft, you can define variations within each supported font for weight, height, slant, and more.
See how it works ›
Quick Share menu
Share a flattened copy of your work via email, text, social networks, and more. This feature uses native OS sharing mechanisms, including already authenticated services.
See how it works ›
Curvature Pen tool
Create paths more quickly, intuitively, and precisely. Push and pull segments directly instead of having to modify Bezier handles, similar to the Curvature tool in Illustrator. Simply double-click to switch between point types.
See how it works ›
Path improvements
Improve the look and feel of your paths. Choose the color and line thickness to make them easier to see.
Copy and paste layers
Copy and paste multiple layers in groups, keeping the same order and location instead of having to drag them to reorder. Copy layers onto your clipboard and paste them at the desired specific spot in your panel, within and between documents in Photoshop.
Enhanced tooltips
Learn about the different tools in Photoshop without leaving the app. With enhanced tooltips, dynamic information surfaces when you hover over a tool.
360 panorama workflow
Edit and export 360 panoramas. Photoshop will maintain important metadata to work with third-party viewers. You can also pan and zoom around your image inside a spherical workspace for a realistic preview experience.
Properties panel improvements
Keep better track of details for Adobe Stock assets by viewing title and license state. View an image and find similar images on the Adobe Stock site. Edit type properties with multiple layers selected, change the leading, and more.
Support for Microsoft Dial
Native support for Microsoft Dial gives you quick access to important controls without having to use your mouse. Control brush parameters including size, hardness, opacity, flow, and smoothing.
Paste as plain text
Now you can paste text without the styling. No need to spend the time reformatting text after pasting.
Support for HEIF
Photoshop now supports High Efficiency Image File (HEIF) format, promoted by Apple in macOS 10.13 and iOS 11.0. With depth information provided by the iPhone 7 Plus and future devices, you can create a depth-of-field effect using the Lens Blur filter.
Select and Mask improvements
Get more accurate and realistic results with algorithm and performance improvements, especially in cases where the foreground and background color are similar. Other usability and performance improvements include faster Quick Mask and more intuitive view mode settings.
And so much more
Also includes: Performance and stability improvements, ability to save large files faster, better face detection for Face-Aware Liquify, better Content-Aware Crop and Content-Aware Fill on edges, and more.

View full changelog
Sections/Browse similar tools
Guides and How to's
Advanced DVD menu creation in TMPGEnc DVD Author
-
Read
Creating CD / DVD Label Templates in Photoshop 7.0
-
Read
High Quality Slideshows for DVDR with Adobe Premiere
-
Read
How to make DVD case covers in Photoshop
-
Read
Using Photoshop and PDF templates to create CD/DVD Labels
-
Read
View all guides with guide description here
Acronyms / Also Known As
photoshop
Share software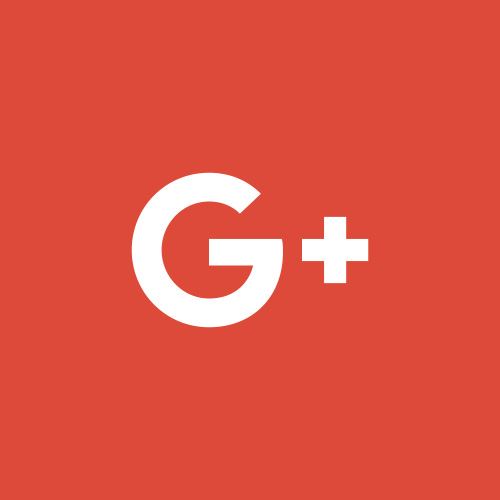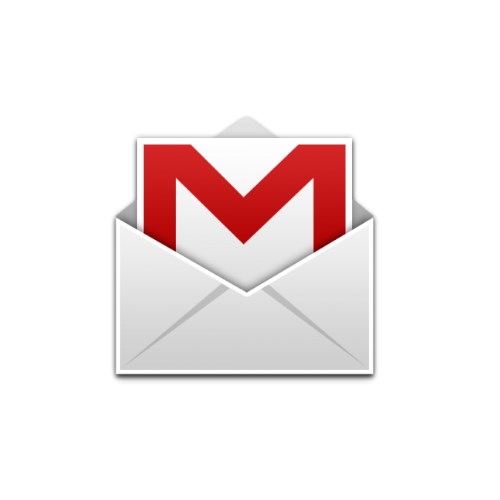 Notify me when software updated or report software
Email me when it has been updated
Report this software (dead link/new version)
| | |
| --- | --- |
| 4 reviews, Showing 1 to 4 reviews | |

Some things it seems you can only do in P/Shop -- it can really help with DVD menus in some authoring programs, in fact DVDA makes it harder on you if you don't use it.

Unfortunately Adobe is going downhill... the DVD for CS4 doesn't even include a PDF manual, & there's no book included. Customer Svc is almost non-existent. CS4 installation problems are common enough that Adobe has set aside a section of their site just for that, & their forum search, where I eventually found an answer, is ridiculous -- filtering doesn't work correctly, so I had to wade thru pages of post headings, reading anything that sounded promising before I found the cure. To add insult, the problem was caused by registry keys under ie's User Agent key, had to be put back for ie7 to work properly after install, & was reported with DreamWeaver CS4 Beta, yet Adobe neither fixed it or included it in the list of known problems. They did however remove the original, DreamWeaver post -- lucky for me someone remembered & posted about it.

Problems running P/Shop CS4 are rampant in the Adobe forums, but loads of users like myself were forced to upgrade or lose eligibility -- Adobe limits how old your version can be to qualify. While CS4 is supposed to work in Windows 64, the ReadMe file on the DVD says XP 64 is untested -- use at your own risk. P/Shop now uses the GPU for some display manipulation, but again loads of user complaints. The good news is that as of 12/11/08 you can still pick up the CS3 Upgrade for ~$120. You ***might*** even get a free upgrade to CS4 from Adobe, for buying CS3 after the CS4 announcement, though some folks have had to email & call for over a month. A free copy of CS4 might even come in handy, assuming Adobe fixes it.

Dec 11, 2008 Version: CS4 OS: WinXP Ease of use: 6/10 Functionality: 9/10 Value for money: 5/10 Overall: 8/10
One possible perspective is that Photoshop is a large integrated collection of very useful graphic utilities. If I imagine each utility that I commonly use as a stand-alone, then I'm paying much less than $50 for each. Although the learning curve can be steep, there is always at least one good and easy to find tutorial somewhere on the web that explains most any PS feature.
Dec 9, 2006 Version: CS2 OS: WinXP Ease of use: 7/10 Functionality: 10/10 Value for money: 8/10 Overall: 9/10

Photoshop is an incredible piece of software. It can and will do anything you want, providing you know how to perform with it. Which is the problem. PS is so powerful that it is sometimes overwhelming. Unfortunately, this can disuade newer users from working in it.

Otherwise, it's fantastic. Perhaps not as user friendly as I'd like to see (Adobe take a hint), but I'll use it until the day I die!

Feb 6, 2004 Version: 6.5 OS: MacOSX Ease of use: 5/10 Functionality: 10/10 Value for money: 10/10 Overall: 8/10

What can i say that you allready didn´t heard?
Adobe Photoshop is as important as windows itself If you´re into raster graphic design. There ain´t and won´t be a tool that comes close to Photoshop. You can do ANYTHING you want. And if you can´t, just get a plugin. Every plugin out there is designed to work on Photoshop.
If you´re into video and DVD creation, Photoshop will perform perfectly all the tasks for completing your production: DVD menus, titles, FX...you can even add FX to a Film Strip exported from premiere.

If you got the cash...get this! you won´t regreat it.

Oct 9, 2003 Version: 7 OS: WinXP Ease of use: 7/10 Functionality: 10/10 Value for money: 10/10 Overall: 10/10
| | |
| --- | --- |
| 4 reviews, Showing 1 to 4 reviews | |
| | |
| --- | --- |
| 1 tool hits, Showing 1 to 1 tools | - |
Explanation
:
NEW SOFTWARE
= New tool since your last visit
NEW VERSION
= New version since your last visit
NEW COMMENT
= New comment since your last visit
NEW VERSION
= New version
Type and download
NO MORE UPDATES?
= The software hasn't been updated in over 2 years.
NO LONGER DEVELOPED
= The software hasn't been updated in over 5 years.
RECENTLY UPDATED
= The software has been updated the last 31 days.
Freeware
= Download Free software.
Free software
= Download Free software and also open source code.
Freeware/Ads
= Download Free software but supported by advertising, usually with a included browser toolbar. It may be disabled when installing or after installation.
Free software/Ads
= Free Download software and open source code but supported by advertising, usually with a included browser toolbar. It may be disabled when installing or after installation.
Trialware
= Also called shareware or demo. Free Trial version available for download and testing with usually a time limit or limited functions.
Payware
= No demo or trial available.
Portable version
= A portable/standalone version is available. No installation is required.
v1.0.1 = Latest version available.
Download beta = It could be a Beta, RC(Release Candidate) or an Alpha / Nightly / Unstable version of the software.
Download
[15MB]
= A direct link to the software download.
[Win]
= Windows download version. It works on 32-bit and 64-bit Windows.
[Win64]
= Windows 64-bit download version. It works only on 64-bit Windows.
[Mac]
= Mac download version. It works on 32-bit and 64-bit Mac OS.
[Mac64]
= Mac OS download version. It works only on 64-bit Mac OS.
[Linux]
= Linux download version.
[Portable]
= Portable version. No installation is required.
[Ad-Supported]
= The software is bundled with advertising. Be careful when you install the software and disable addons that you don't want!
Visit developers site = A link to the software developer site.
Download (mirror link) = A mirror link to the software download. It may not contain the latest versions.
Download old versions = Free downloads of previous versions of the program.
Download 64-bit version = If you have a 64bit operating system you can download this version.
Download portable version = Portable/Standalone version meaning that no installation is required, just extract the files to a folder and run directly.
Portable version available = Download the portable version and you can just extract the files and run the program without installation.
Old versions available = Download old versions of the program.
Version history available = Complete changelog on our site.

= Windows version available.

= Mac OS version available.

= Linux version available.
Our hosted tools are virus and malware scanned with several antivirus programs using
www.virustotal.com
.
Rating
Rating from 0-10.
Browse software by sections