Tool
Description
Type
Rating
Reviews
WACUP (Winamp Community Update Project) is an audio player based on Winamp. WACUP (which can be pronounced as wakeup or wac-up or however you prefer it in your native tongue) is designed to work only with the patched Winamp 5.666 release to provide bug fixes, updates of existing features and most importantly new features with the goal to eventually become it's own highly Winamp compatible media player. WACUP makes use of the benefits of Winamp being heavily based on a plug-in system so new plug-ins can add additional features as well as allowing replacements to be created which provide better implementations over the plug-ins natively included with Winamp. If none of that makes sense, a good way to think about WACUP is that it is like a video game mod where you initially use the original game but then files related to it are added to or edited in-order to provide a better experience.
Freeware

OS:


File size: 9MB
Portable version
Old versions
Version history

Latest version
1.0.9.5144 Preview (March 5, 2020)
Download
Visit developer's site
Download WACUP 1.0.9.5144 Preview
9MB
Win
Download Portable and other versions
Download WACUP 1.0.9.5144 Preview Portable
9MB
Win
Portable
Download old versions
Download WACUP old versions
Software License
Freeware (Free download!)
Supported operating systems

Windows
Version history / Release notes / Changelog
Preview Version: 1.0.9.5144
Released: 5 March 2020

Added a VU meter visualisation for classic skins to appear within the main window where the long existing spectrum analyser & oscilloscope visualisations appear
Added a replacement implementation for the classic skin video window so it will now support double-size mode (this was the last of the native windows to not support double-size mode) & all of the related handling that needed to be done to patch out & swap over to WACUP provided code for the window handling (might be a bit buggy so do report any issues with it!)
Added an option on the video preferences page that allows you under a classic skin to use a generically skinned window frame instead of the dedicated video window with its control area (this is provided if the skin is incomplete but the generic window has been skinned differently or if you just prefer having a simpler looking video window)
Added an initial build of Not So Direct (out_notsodirect.dll) which is a DirectSound output plug-in that is intended to replace the Winamp provided plug-in (out_ds.dll) (there are some features like gapless playback support which are missing though it's ultimately planned to do that handling not at the output plug-in stage but checking the stability of this new plug-in is the reason for including it now despite not being a 1:1 replacement)
Added $leftbracket() & $rightbracket() ATF methods to allow for ( and ) to be directly used in the ATF output (based on feedback received via the Discord server)
Added $padout() & $lpadout() ATF methods which act like the non-out methods but apply the padding to the string without accounting for the length of the string passed into them
Added native remove duplicate file(s) support to the main playlist editor & the library playlists (previously this was done via the JTFE plug-in but it wasn't stable so it's been re-written directly)
Added a copy of the modern skin colour editor (coloreditor.wac) to the installer & bumped it to v2.3.1 due to some minor size optimisations & resource additions (as is done to anything added to WACUP)
Added some additional reset buttons on the Discord & Twitter to make it easier to get back to the default formatting string if you've maybe gone a bit too far & messed up the string (it happens to all of us)
Added an option to the replacement local library plug-in to ignore the 'The' within the view filters (this replicates how the local library plug-in from Winamp 5.666 works at the expense of slower view loading times but you can now decide which behaviour you prefer to use - this is off by default as most haven't noticed it in a year or so of testing)
Add support to install 3 versions of the AVS visualisation plug-in (2.81d, 2.82 & Cockos Happy AVS) via the visualisation preference page for those needing AVS support (please remember that AVS likes to crash which is why it is not able to be installed by default)
Added additional options for configuring how the provided streaming server can be automatically started to also include starting the stream(s) (subject to them being correctly configured and using the provided streaming source plug-in - if using anything else then you'll need to configure that manually)
Added an updated version of the SNESAmp Wrapper plug-in which allows the 3rd party SNESAmp plug-in to work with WACUP without crashing & some general integration improvements that the wrapper brings (this will be generically installed but it will only be loaded & used if a valid SNESAmp installation is detected i.e. it should just work without you needing to do anything if you use SNESAmp)

Changed how WACUP reports it's DPI related support to Windows 10 (and earlier Windows with lesser levels of support) to start on the long road to improving High-DPI & mismatched monitor support (it's still not ideal but better than weird sub-scaling which was happening which is much worse imho)
Changed the WACUP loader to now by default be named wacup.exe whilst keeping the existing winamp.exe for required compatibility (this change minimises code duplication as much as possible between both loader instances with each exe using an appropriate icon - note: you may need to change the pinned taskbar instance based on your wanted icon preference)
Changed some more of the Winamp APIs to be handled with WACUP implementations to resolve some of the more quirkier issues seen within the auto-submitted crash reports
Changed how the WACUP loader works in combination with the original Winamp process it creates so that stdin/stdout should now be correctly passed through as required
Changed the classic skin visualisation preferences page to support the VU meter addition & some other related adjustments
Changed the configuration dialogs for the Not So Asio, Not So Direct & Not So Yasapi to now be done via native preference pages as a child of the Output plug-in preferences node (this is useful for allowing changing the configuration of the output plug-in without risking selecting a different output plug-in & filling your hard drive with a load of output as happens with inadvertently selecting out_disk)
Changed the classic skin visualisation preferences page update just the visualisation selection mode when clicking in the main window to toggle the mode instead of doing as Winamp's code which would force the whole preference page to be reloaded (aka would make it flicker which is not nice)
Changed the right-click menu handling within the video window to not have the main right-click menu as a sub-menu on it (this is more for classic skins where getting the main right-lick menu is the frame menu & the menu that was shown within the video window is now just for the active video area)
Changed how the IPC_GET_IVIDEOOUTPUT API is handled (compared to Winamp) to only create the underlying video output interface when its actually needed (for those not using video playback under WACUP but still have video support enabled then this will remove most of the overhead that video support brings vs it not being used)
Changed the default background fill colour for generic classic skinned windows to be WADLG_ITEMBG_BRUSH instead of WADLG_WNDBG_BRUSH (this is helpful for the video window changes)
Changed the video window creation handling so it will now not be created at all if video support has been intentionally disabled
Changed the default look of the video window to use the generically skinned window frame instead of the dedicated video window (see the video preferences page to change this as needed)
Changed the plug-in loading profiling option to now include the time the plug-in took to be loaded by the OS & renamed the existing option to relate to initialisation (this better reflects what was going on as well as helping me to better understand a large chunk of the time difference reported between plug-in initialisation & overall loading of plug-ins)
Changed the history, podcast, bookmarks, replaygain, internet radio & replacement local library plug-ins to now be compiled using VS2017 instead of VS2008 (this is a general change that more of the WACUP plug-ins will see over the coming builds where it makes sense to do so)
Changed the encoder (enc_*.dll) plug-ins to not use the delay load handling to resolve some odd crashes seen
Changed the WACUP provided input, output, encoder & general purpose plug-ins (in_*.dll, out_*.dll, enc_*.dll & gen_*.dll) plug-ins to now be compiled using VS2017 instead of VS2008 (this on average increases most of of the plug-ins by 5.0KB in size which isn't ideal but the better compiler & tooling support is worth the size increase for my needs for WACUP)
Changed the Ignorant Output plug-in (out_ignorant.dll) to now be built into the WACUP core (this is primarily for convenience with the core so that there's always a valid output plug-in available & it saves 4.5KB over the standalone plug-in)
Changed the WACUP provided DSP (dsp_*.dll) plug-in to now be compiled using VS2017 instead of VS2008
Changed a number of Winamp references within core & plug-in resources to instead use WACUP (more needs to be done as much less Winamp files are being used as part of a WACUP install)
Changed the win7shell & win10shell plug-ins to not be loaded even if installed when running under WINE to avoid crashes & providing options that are not appropriate to that use case
Changed the option to skin the preferences windows & other related windows to not be provided when running under WINE to avoid crashes & other issues that arise from generic subclassing
Changed how the skinned Jump to File dialog initially loads to deal with a visual glitch seen when running under WINE
Changed the handling when minimising WACUP so that it'll stay on the taskbar when the notification area icon has also been enabled unlike with 5.666 & earlier where it would disappear until the player was restored (note: if you prefer the older handling then let me know & I'll add in a compatibility option to get the prior behaviour back)
Changed the handling of HTTPS urls when passed to the legacy in_mp3 input plug-in to now be forced to attempt to play the HTTP version of the url as the plug-in is not able to correctly deal with HTTPS urls (this is not ideal but it's a means to better ensure that playing urls from podcast feeds for example will be playable instead of showing an "error syncing to stream" type error message)
Changed how PLS playlist files are written so where possible the "Version" & "NumberOfEntries" lines will be written at the start of the file when the number of entries is known (this is a small change but it can help improve the time it takes to parse a larger PLS playlist file if those values are located at the end of the playlist file)
Changed more of the WA_WA_IPC api methods to be handled via WACUP implementations instead of Winamp implementations (this also brings the addition of a IPC_WACUP_VERSION to mirror IPC_GETVERSION)
Changed the toolti...

View full changelog
Sections/Browse similar tools
Alternative to WACUP
Guides and How to's
Acronyms / Also Known As
Winamp Community Update Project
Download WACUP Portable download from the Download links under Download and Download other versions!
Share software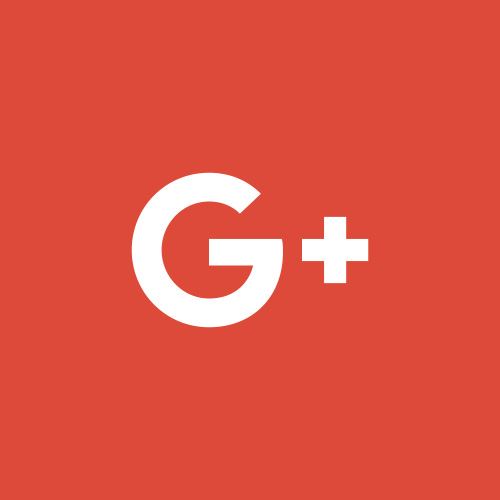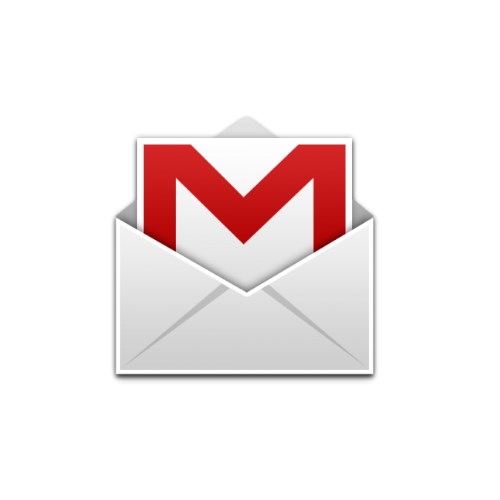 Notify me when software updated or report software
Email me when it has been updated
Report this software (dead link/new version)
| | |
| --- | --- |
| 1 reviews, Showing 1 to 1 reviews | |
Hi. I just found out about this great project. You are doing a great job guys. One thing I noticed was the double size in classic skin mode. The resizable windows should not be double sized just like in winamp classic. It's unnecessary and it's causing weird behavior (windows not docking properly, disappearing borders, items on playlist not loading titles, etc.). For example in the playlist, I usually just resize it and increase the font size.
I only use classic mode though.

Anyway, keep it up and thank you!


Review by ken zi
on Oct 8, 2019 Version: 1.0.4264 OS: Windows 10 64-bit Ease of use: 9/10 Functionality: 8/10 Value for money: 10/10 Overall:
9/10
| | |
| --- | --- |
| 1 reviews, Showing 1 to 1 reviews | |
| | |
| --- | --- |
| 1 tool hits, Showing 1 to 1 tools | |
Explanation
:
NEW SOFTWARE
= New tool since your last visit
NEW VERSION
= New version since your last visit
NEW REVIEW
= New review since your last visit
NEW VERSION
= New version
Latest version
Version number / Beta version number / Update version number and when it whas released.
Type and download
NO MORE UPDATES?
= The software hasn't been updated in over 2 years.
NO LONGER DEVELOPED
= The software hasn't been updated in over 5 years.
RECENTLY UPDATED
= The software has been updated the last 31 days.
Freeware
= Download Free software.
Freeware
Trialware
= Download Free software but some parts are trial/shareware.
Free software
= Download Free software and also open source code also known as FOSS (Free and Open Source Software).
Free software
Trialware
= Download Free software and also open source code but some parts are trial/shareware.
Freeware Ads
= Download Free software but supported by advertising, usually with a included browser toolbar. It may be disabled when installing or after installation.
Free software Ads
= Free Download software and open source code but supported by advertising, usually with a included browser toolbar. It may be disabled when installing or after installation.
Trialware
= Also called shareware or demo. Free Trial version available for download and testing with usually a time limit or limited functions.
Payware
= No demo or trial available.
Portable version
= A portable/standalone version is available. No installation is required.
v1.0.1 = Latest version available.
Download beta = It could be a Beta, RC(Release Candidate) or an Alpha / Nightly / Unstable version of the software.
Download
15MB
= A direct link to the software download.
Win
= Windows download version. It works on 32-bit and 64-bit Windows.
Win64
= Windows 64-bit download version. It works only on 64-bit Windows.
Mac
= Mac download version. It works on 32-bit and 64-bit Mac OS.
Mac64
= Mac OS download version. It works only on 64-bit Mac OS.
Linux
= Linux download version.
Portable
= Portable version. No installation is required.
Ad-Supported
= The software is bundled with advertising. Be careful when you install the software and disable addons that you don't want!
Visit developers site = A link to the software developer site.
Download (mirror link) = A mirror link to the software download. It may not contain the latest versions.
Download old versions = Free downloads of previous versions of the program.
Download 64-bit version = If you have a 64bit operating system you can download this version.
Download portable version = Portable/Standalone version meaning that no installation is required, just extract the files to a folder and run directly.
Portable version available = Download the portable version and you can just extract the files and run the program without installation.
Old versions available = Download old versions of the program.
Version history available = Complete changelog on our site.

= Windows version available.

= Mac OS version available.

= Linux version available.
Our hosted tools are virus and malware scanned with several antivirus programs using
www.virustotal.com
.
Rating
Rating from 0-10.
Browse software by sections