Tool
Description
Type
Rating
Reviews
Blender is the free and open source 3D creation suite. It supports the entirety of the 3D pipelineómodeling, rigging, animation, simulation, rendering, compositing and motion tracking, even video editing and game creation.
Free software

OS:




File size: 182MB
Portable version
Old versions
Version history

Latest version
2.93.1 (June 23, 2021)
Download
Visit developer's site
Download Blender 2.93.1 Windows 64-bit
183MB
Win64
Download Blender 2.93.1 Mac 64-bit
193MB
Mac64
Download Blender 2.93.1 Linux 64-bit
159MB
Linux64
Download Portable and other versions
Download Blender 2.93.1 Portable Windows 64-bit
212MB
Win64
Portable
Download old versions
Download Blender old versions
Software License
Free software / FOSS (Free download and also Free and Open Source Software)
Supported operating systems

Windows

Mac OS

Linux
Version history / Release notes / Changelog
Blender 2.93

Blender 2.93 LTS marks the end of a series 20+ years in the making,
paving the way for the next generation open source 3D creation pipeline.

Released June 2nd, 2021

DO MORE

A total of 22 new nodes were added to the Geometry Nodes editor expanding the attribute system, sampling textures, support for volume data, improved usablity, mesh primitives, Cycles support for attributes, and much more.
Attribute Proximity
Sample Texture
Volume to Mesh
For each point in the input geometry, this node finds the closest position on the target. Learn more.
NOT SO PRIMITIVE
It is now possible to create mesh circles, cones, cubes, cylinders, grids, ico-spheres, uv-spheres, and lines without ever leaving the Geometry Nodes editor . Learn more about Mesh Primitives.

Mesh Primitives inside Geometry Nodes
PLUS THESE NODES
Attribute Clamp
Attribute Combine XYZ
Attribute Convert
Attribute Map Range
Attribute Remove
Attribute Separate XYZ
Bounding Box
Collection Info
Is Viewport
Points to Volume
String Input
Subdivide
Geometry Nodes allows you to create the most flexible modifiers. Download this file and play!

IMPROVED USER EXPERIENCE
Using Geometry Nodes is now much easier thanks to error reporting, search, and a new way to inspect your geometry.

SEARCH ATTRIBUTES
Find the attribute you are looking for!

Domain and Type are displayed for context
Hit Enter to add a new attribute
Supports Fuzzy Search
Results are cached from the latest evaluation for improved performance
HAPPY ACCIDENTS
ďWe donít make mistakes, we have happy accidents.Ē

And itís important to know when and why they happen. You will now see a notification icon on the nodes that canít be processed properly.
MEET YOUR NEW BEST FRIEND
Ever wondered what was the exact value for a specific attribute?
The Spreadsheet Editor is here to help you inspect your mesh, instances, or even point clouds.

This is just the beginning. In the future the Spreadsheet Editor will play a key role when managing your scene.
Learn more in the manual.
Learn
Check out the user manual to read about the new nodes, attributes, and more.
Download Demo Files
Learn by example with these files, look out for notes in the Geometry Nodes editor.
#GeometryNodes
The community is already creating the impossible. Join the celebration!

NODES GALORE
For this releasesí splash, the author Erindale went all-in and made the entire thing pretty much using only Geometry Nodes.

Download the .blend file and watch the walk-through.

Blender 2.93 Splash
SCULPT EXPAND

It has never been easier to create, tweak, and expand Masks or Face sets as you sculpt.

Mask Loops & Patterns
Mask Textures
Flexible Face Sets
Preview patterns as you go, create loops, gradients, combine them with mesh filters for incredible results.
MASKS OUT OF THE BOX
Gone are the days of drawing masks from scratch. You can now create masks automatically by loose parts (geometry islands) or Face Sets.

Combine it with Filters for ultimate flexibility.

Read more

Mask based on face sets.
Sculpting on 96M vertices (1.5M per object)
SWITCH IT UP
Splitting complex figures into multiple objects is a quick way to significantly improve performance. In order to ease this workflow, there is a new way to quickly jump between objects while in Sculpt mode.

Simply mouse over an object and hit D.
HOLD THE LINE ART

Automatically generated Grease Pencil lines around your objects.

The Line Art modifier generates stylized lines on your scene, collections, or individual objects.
Learn more in the manual. Download this demo file.

LINE ART OUT IN THE WILD
INTERPOLATE
ANYTHING

The Interpolate operator is now a full-fledged tool!
Rewritten from scratch for a more flexible workflow.

Interpolation now supports multiframe editing to work faster than ever. Learn more.

GREASE PENCIL
IN AND OUT

Import SVG files as Grease Pencil objects.
Export Grease Pencil objects as vectors to use in Inkscape and other popular vector-based applications.
PDF export supports animation, creating one page per keyframe. Great for storyboards!
Reference for SVG and PDF

Grease Pencil Import Export SVG and PDF
WHAT A FILLING

Meet the new Fill tool. Itís faster, more precise, and smarter.

Stroke Extension
Multiframe Fill
Create temporary closing strokes on the fly. Adjuste the strokes dynamically using the scroll-wheel or Page Up/Down.
EVEN MORE GREASE PENCIL
Better Workflow with Autokey
New Multiframe Display
Dopesheet context menu re-organized
Opacity for Annotations
New Layer transform parameters
Multiframe support in Draw mode
Noise Offset parameter in Noise Modifier
Remove limitation to use only one Lattice modifier

Erindale Woodford Phyllo
MORE THAN
MEETS THE EEYEE

The new Eevee looks so good you may want to re-render all your projects.

Volumetrics are now faster, more stable, support soft shadows and area lights.

EEVEE INFLUENCERS
Control how much the diffuse, specular, and volume components will contribute to the lighting.

All area shapes are now supported too!

The new Depth of Field handles close-ups and outlines much better.

VOLUMES + SHADOWS

Blender 2.93 puts the volume back in Volumetrics.

Volume shaders in Eevee now support Area Lights and Soft Shadows.

BUT WAIT, THEREíS MORE

Reduced Flicker on Volumes
Ambient Occlusion Variable Distance
Glass BSDF Improvements
Reduced Light-leaking
Normal Maps Fixes
Subsurface Scattering Improvements
Reduced Noise in Screen-space Raytracing
Fresnel on Glossy Surfaces closer to Cycles
Better Reflection Cubemaps Probes

https://www.blender.org/download/releases/2-93/

View full changelog
All features
Photorealistic Rendering
Blender now features a powerful new unbiased rendering engine called Cycles that offers stunning ultra-realistic rendering.

The built-in Cycles rendering engine offers:

GPU & CPU rendering
Realtime viewport preview
HDR lighting support
Permissive License for linking with external software
Rendering in Blender with Cycles
Modeling in Blender
Fast Modeling
Blenderís comprehensive array of modeling tools make creating, transforming and editing your models a breeze.

Blenderís modeling tools include:

Keyboard shortcuts for a fast workflow
N-Gon support
Edge slide, collapse and dissolve
Grid and Bridge fill
Python scripting for custom tools and add-ons
Realistic Materials
With Blenderís new rendering engine the possibilities for materials are endless.

Key features are:

Complete Node Support for full customization
Physically accurate shaders like glass, translucency and SSS
Open Shading Language (OSL) support for coding unique shaders
Materials in Blender
Rigging in Blender
Fast Rigging
Transforming a model into a posable character has never been easier!

Blender offers an impressive set of rigging tools including:

Envelope, skeleton and automatic skinning
Easy weight painting
Mirror functionality
Bone layers and colored groups for organization
B-spline interpolated bones
Animation toolset
Whether itís simple keyframing or complex walk-cycles, Blender allows artists to turn their still characters into impressive animations.

Blenderís animation feature set offers:

Automated walk-cycles along paths
Character animation pose editor
Non Linear Animation (NLA) for independent movements
IK forward/inverse kinematics for fast poses
Sound synchronization
rigging
Sculpting in Blender
Sculpting
Experience the joy of sculpting organic subjects using the built-in sculpting feature set of Blender.

Sculpting in Blender includes:

20 different brush types
Multi-res sculpting support
Dynamic Topology sculpting
Mirrored sculpting
Fast UV Unwrapping
Easily unwrap your mesh right inside Blender, and use image textures or paint your own directly onto the model.

Blender allows for:

Fast Cube, Cylinder, Sphere and Camera projections
Conformal and Angle Based unwrapping (with edge seams and vertex pinning)
Painting directly onto the mesh
Multiple UV layers
UV layout image exporting
UV Unwrapping in Blender
Compositing in Blender
Full Compositor
Blender comes with a fully fledged compositor built right in. That means no more exporting to third party programs, you can do it all without leaving the program.

The compositor comes with:

Impressive library of nodes for creating camera fx, color grading, vignettes and much more
Render-layer support
Full compositing with images and video files
Ability to render to multiLayer OpenEXR files
Multi-threaded
Amazing Simulations
Whether you need a crumbling building, rain, fire, smoke, fluid, cloth or full on destruction, Blender delivers great looking results.

Blenderís simulation tools include

Fluid Ė Realistic water and fluid simulations.
Smoke Ė Billowing smoke with flames and scene interaction.
Hair Ė Beautiful wafts of hair that blows in the wind and interacts with collisions.
Cloth Ė Amazingly realistic cloth simulations for clothing and environments
Rigid Body Physics Ė Makes any object destructable and collidable
Particles Ė For creating things like rain, sparks and shrapnel
463e785104
Blender Game Engine Screenshot
Game Creation
Included in Blender is a complete game engine, allowing you to create a fully featured 3d game right inside Blender.

The game engine includes:

Ability to port your models to any third-party game engine
Create or code your own game logic
Full Bullet Physics integration
Python scripting API for advanced control and AI
Support for all OpenGLTM dynamic lighting, toon shading, animated materials as well as Normal and Parallax Mapping
Playback of games inside Blender without compiling or preprocessing
3D spatial audio using OpenAL
Camera and Object tracking
Blender now includes production ready camera and object tracking. Allowing you to import raw footage, track the footage, mask areas and see the camera movements live in your 3d scene. Eliminating the need to switch between programs.

The Camera and Object Tracker includes:

Auto and manual tracking
Powerful camera reconstruction
Real-time preview of your tracked footage and 3d scene
Support for Planar tracking and Tripod solvers
Camera tracking in Blender
3057383d1a
Library of Extensions
With a large community of enthusiasts and developers, Blender comes loaded with a vast array of extensions that you can turn on or off easily.

Some existing extensions include:

Generators for trees, terrain, ivy and clouds.
Fracture Objects.
3D Printing Toolbox.
Rigify meta-rigging system.
Import and Export format support for AfterEffects, DirectX, Unreal Game Engine and more!
Plus many more that you can download here

Video Editing
Blender even comes with a built-in Video Editor.

The Video Editor allows you to perform basic actions like video cuts and splicing, as well as more complex tasks like video masking.

The Video Editor includes:

Live preview, luma waveform, chroma vectorscope and histogram displays
Audio mixing, syncing, scrubbing and waveform visualization
Up to 32 slots for adding video, images, audio, scenes, masks and effects
Speed control, adjustment layers, transitions, keyframes, filters and more.
caminandes_edit_final
Exporting in Blender
File Formats
Blender comes packed with import/export support for many different programs.

Including:

Image
JPEG, JPEG2000, PNG, TARGA, OpenEXR, DPX, Cineon, Radiance HDR, SGI Iris, TIFF
Video
AVI, MPEG and Quicktime (on OSX).
3D
Alembic, 3D Studio (3DS), COLLADA (DAE), Filmbox (FBX), Autodesk (DXF), Wavefront (OBJ), DirectX (x), Lightwave (LWO), Motion Capture (BVH), SVG, Stanford PLY, STL, VRML, VRML97, X3D.
Flexible Interface
Novice and advanced users will love the ability to customize their layout completely. From simply splitting their viewport, to fully customizing it with python scripting, blender works for you.

Blenderís interface also offers:

Consistency across all platforms
No disruptive pop-up windows
Crisp text (support for retina on OSX)
Sections/Browse similar tools
Guides and How to's
Download Blender Portable download from the Download links under Download and Download other versions!
Share software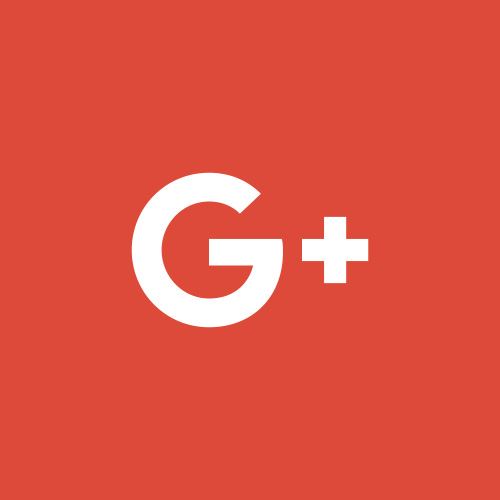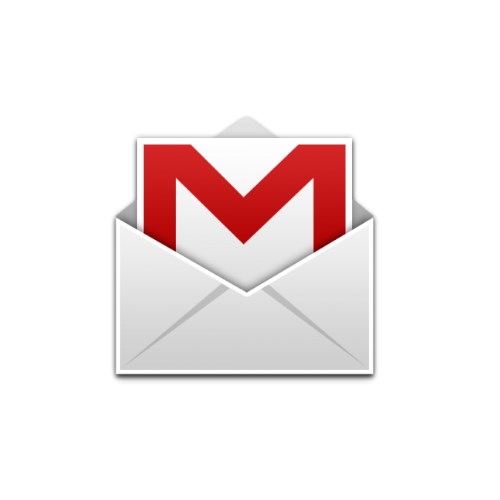 Notify me when software updated or report software
Email me when it has been updated
Report this software (dead link/new version)
| | |
| --- | --- |
| 9 reviews, Showing 1 to 5 reviews | |
Windows 11 (32/ 64 Bit) Free Download 2021 Latest Windows 11 ISO File Download
Review by Kylie
on Jul 1, 2021 Version: 11 OS: Windows 10 Ease of use: 5/10 Functionality: 4/10 Value for money: 5/10 Overall:
3/10
Amazing Version Of Blender Download Blender 2.93 Crack 2021 Latest Version Full Free Download
Review by chrisrobin342
on Jul 1, 2021 Version: 2.93 OS: Windows 7 Ease of use: 7/10 Functionality: 7/10 Value for money: 6/10 Overall:
4/10
But... but.. what's happening to Blender ?

Is this Blender or Houdini ??????

And... WHAAAAAAAAAAAAAAT ?????

Line Art .. scene level modifier ????????

WHHAAAAAAAAAT'S THAT ???

A freestyle kind of thing... but that works in REAL TIME ? ? ? ? ?

Are you kidding me ?

What to expect with the 3.00 release ? ? ? ?


Review by krykmoon
on Jun 2, 2021 Version: 2.93 OS: Windows 10 64-bit Ease of use: 10/10 Functionality: 10/10 Value for money: 10/10 Overall:
10/10
Blender is getting crazier and crazier with every release.

I'm really scared: development is going so fast.. every update has huge improvements and load of stuff added !

It's simply unbelievable.


Review by KryxMoon
on Feb 26, 2021 Version: 2.92 OS: Windows 10 64-bit Ease of use: 8/10 Functionality: 10/10 Value for money: 10/10 Overall:
10/10
Rating by Anoir Ben Tanfous
on Aug 9, 2020 Version: 2.81 OS: Windows 10 64-bit Ease of use: 7/10 Functionality: 10/10 Value for money: 10/10 Overall:
10/10
| | |
| --- | --- |
| 9 reviews, Showing 1 to 5 reviews | |
| | |
| --- | --- |
| 1 tool hits, Showing 1 to 1 tools | |
Explanation
:
NEW SOFTWARE
= New tool since your last visit
NEW VERSION
= New version since your last visit
NEW REVIEW
= New review since your last visit
NEW VERSION
= New version
Latest version
Version number / Beta version number / Update version number and when it whas released.
Type and download
NO MORE UPDATES?
= The software hasn't been updated in over 2 years.
NO LONGER DEVELOPED
= The software hasn't been updated in over 5 years.
RECENTLY UPDATED
= The software has been updated the last 31 days.
Freeware
= Download Free software.
Freeware
Trialware
= Download Free software but some parts are trial/shareware.
Free software
= Download Free software and also open source code also known as FOSS (Free and Open Source Software).
Free software
Trialware
= Download Free software and also open source code but some parts are trial/shareware.
Freeware Ads
= Download Free software but supported by advertising, usually with a included browser toolbar. It may be disabled when installing or after installation.
Free software Ads
= Free Download software and open source code but supported by advertising, usually with a included browser toolbar. It may be disabled when installing or after installation.
Trialware
= Also called shareware or demo. Free Trial version available for download and testing with usually a time limit or limited functions.
Payware
= No demo or trial available.
Portable version
= A portable/standalone version is available. No installation is required.
v1.0.1 = Latest version available.
Download beta = It could be a Beta, RC(Release Candidate) or an Alpha / Nightly / Unstable version of the software.
Download
15MB
= A direct link to the software download.
Win
= Windows download version. It works on 32-bit and 64-bit Windows.
Win64
= Windows 64-bit download version. It works only on 64-bit Windows.
Mac
= Mac download version. It works on 32-bit and 64-bit Mac OS.
Mac64
= Mac OS download version. It works only on 64-bit Mac OS.
Linux
= Linux download version.
Portable
= Portable version. No installation is required.
Ad-Supported
= The software is bundled with advertising. Be careful when you install the software and disable addons that you don't want!
Visit developers site = A link to the software developer site.
Download (mirror link) = A mirror link to the software download. It may not contain the latest versions.
Download old versions = Free downloads of previous versions of the program.
Download 64-bit version = If you have a 64bit operating system you can download this version.
Download portable version = Portable/Standalone version meaning that no installation is required, just extract the files to a folder and run directly.
Portable version available = Download the portable version and you can just extract the files and run the program without installation.
Old versions available = Download old versions of the program.
Version history available = Complete changelog on our site.

= Windows version available.

= Mac OS version available.

= Linux version available.
Our hosted tools are virus and malware scanned with several antivirus programs using
www.virustotal.com
.
Rating
Rating from 0-10.
Browse software by sections
All In One Blu-ray Converters (11)
All In One DVD Converters (14)
All In One MKV to MP4, Blu-ray, UHD (11)
All In One Video Converters (20)
Animation (3D, 2D Animation) (11)
Audio Editors (20)
Audio Encoders (81)
Audio Players (16)
Authoring (Blu-ray, UHD, AVCHD) (17)
Authoring (DivX) (4)
Authoring (DVD) (29)
Authoring (SVCD, VCD) (10)
Bitrate Calculators (7)
Blu-ray to AVI, MKV, MP4 (15)
Blu-ray to Blu-ray, AVCHD (10)
Burn (CD,DVD,Blu-ray) (23)
Camcorders, DV, HDV, AVCHD (30)
Capture TV, DVD, VCR (30)
CD, DVD, Blu-ray recovery (3)
Codec Packs (7)
Codec, Video Identifiers (28)
Codecs (65)
Decrypters (DVD Rippers) (16)
Decrypters (UHD, Blu-ray Rippers) (10)
DigitalTV, DVB, IPTV (37)
DVD to DVD (20)
DVD to MP4, MKV, H264, H265 (16)
DVD to VCD, SVCD (5)
DVD to XviD, AVI, DivX (16)
ISO, Image (16)
Linux Video Tools (162)
MacOS Video Tools (212)
Media (Blu-ray, DVD, CD) (9)
Media Center, HTPC (38)
Other Useful Tools (133)
Photo Blu-ray, DVD, SlideShow (8)
Portable (Mobile, PSP) (35)
Region Free Tools (5)
Screen capture , Screen recording (25)
Screenshots , Thumbnails (12)
Subtitle Editors (68)
Tag Editors (3)
Video De, Multiplexers (58)
Video Editors (Advanced, NLE) (33)
Video Editors (Basic) (49)
Video Editors (H264, MP4, MKV, MTS) (19)
Video Editors (MPG, DVD) (16)
Video Editors (WMV, AVI) (16)
Video Encoders (AV1, VP8, VP9) (2)
Video Encoders (AVI, WMV) (39)
Video Encoders (H264, H265, MP4, MKV) (43)
Video Encoders (MPG, DVD) (23)
Video Encoders , Converters (151)
Video Frameservers (9)
Video Players (42)
Video Repair, Fix (23)
Video Scripting (11)
Video Streaming (22)
Video Streaming Downloaders (83)
Virtualdub Tools (11)