Tool
Description
Type
Rating
Reviews
Blender is the free and open source 3D creation suite. It supports the entirety of the 3D pipeline—modeling, rigging, animation, simulation, rendering, compositing and motion tracking, even video editing and game creation.
Free software

OS:




File size: 166MB
Portable version
Old versions
Version history

Latest version
2.91.0 (November 25, 2020)
Download
Visit developer's site
Download Blender 2.91.0 Windows 64-bit
166MB
Win64
Download Blender 2.91.0 Mac 64-bit
186MB
Mac64
Download Blender 2.91.0 Linux 64-bit
145MB
Linux64
Download Portable and other versions
Download Blender 2.91.0 Portable Windows 64-bit
195MB
Win64
Portable
Download old versions
Download Blender old versions
Software License
Free software / FOSS (Free download and also Free and Open Source Software)
Supported operating systems

Windows

Mac OS

Linux
Version history / Release notes / Changelog
Blender 2.91

The fourth major release in 2020 is here to further improve the user experience, adding powerful new booleans, better cloth sculpting with support for collisions, volume objects modifiers, outline, improved animation tools and so much more.

Released November 25th, 2020

https://youtu.be/3RtNV-kjh5M
WHEN CLOTHES COLLIDE

Introducing collision support for the sculpt cloth brush and filter.

SCULPT FASTER
Speed up your workflow with quick gestures!

Draw a line to:
Trim
Create Masks
Create Face Sets
Use the cursor depth to set the origin.
Combine with box and lasso gestures.
MORE THAN JUST A TRIM

The new Sculpt Trim tool lets you cut and even add geometry using box or lasso gestures.

BOUNDARY BRUSH
This brush includes a set of deformation modes designed to control the shape of the mesh boundaries.

POSE CLOTH
The new Simulation Target property allows the Pose and Boundary brushes to simulate cloth effects as you use them.

SOME MORE SCULPT GOODNESS
Line Project Gesture Tool
Face Set Box and Lasso gestures
Use EEVEE Materials as Matcaps
Fade Inactive Geometry Overlay
XYZ symmetry is now per mesh
Draw Face Sets and Masks in Objects with Constructive Modifiers
Use Cursor Depth for Trimming
Cloth Brush Soft Body Plasticity
Sculpt in any Multiresolution Level
Sharpen Mesh Filter
Erase Displacement Mesh Filter
Invert Smooth to Enhance Details
Sculpt Filter Orientation Options
Add global automasking settings support in filters
Face Set Extract Operator
Edit Face Set Tool
Option to mask front faces only
Option to lock the rotation in the Pose Brush scale deform
Cloth brush Pin Simulation Boundary
See all Sculpt changes
BOOLEANS ANEW

Introducing the Exact solver to take care of complex geometry.

The old method is still available as "Fast", when performance is preferred over precision.

AND MORE
Use a Collection as Boolean
Better Intersect Knife and Intersect Boolean
More options for Subdivision Surface modifier
Ocean Modifier: Split Viewport and Render Resolution
UV Editor: Better loop select tools
See all Modeling improvements
CUSTOM CURVE BEVELS

Curve and text objects now have support for custom bevel profiles, just like the bevel modifier.

All bevel types now support flat curve caps too!

VOLUME ⇢ MESH

A new modifier for volume objects allows you to dynamically convert them into a mesh, ideal for stylized fluids.

…and vice versa!

MESH ⇢ VOLUME

Convert any mesh into a volume and combine it with the new Volume Displace modifier.

See all Volume Object changes
FROM DRAWING TO 3D

Convert images into Grease Pencil objects with just one click!

For best results use a black and white image.

FIRE IN THE HOLE

The new Holdout option in materials allows you to paint holes in strokes and filled areas.

EVEN MORE GREASE PENCIL
New Cleanup Frames operator
Improved convert mesh to strokes and bake mesh animation
New Step parameter for Interpolate Sequence
Layer Modes in Fill Brush
Automatically adjust offset modifier thickness when scaling
Subdivision parameter for primitives
See all Grease Pencil changes
FIND ANYTHING

PROPERTY SEARCH
Can't remember where that setting is? Search for it!

Press Ctrl+F and start typing
Results are highlighted in blue
Check the sidebar for results in other tabs
Press Alt+F to clear the search field
Hit Esc to cancel
It even finds results inside add-ons!

TYPOS WELCOME
Sloppy typing? Don't worry! Fuzzy search makes it so you can be less precise and still find what you look for.

Typing is more forgiving:
gbr will find RGB
txt will find Texture
Write the first letter of each word for fast results:
SSS for Subsurface Scattering
StR for Shader to RGB
PLUS
Add support for Kelvin, Celsius and Fahrenheit units
Open Recent Files now shows path, size and date
Reset to Default Value now works in more places
Dedicated auto-keyframing panel
More consistent Mask menu
New invert filter in Dopesheet, Timeline and Graph Editor
Aesthetic improvements to dialogs
See all user interface changes
COMPLEX RIGID BODIES

The new support for Compound Shape collisions allow for complex simulations not possible before.
You now can combine multiple primitive shapes into a concave shape, resulting in blazing fast simulations.

See all Physics improvements

STAY ORGANIZED

The Outliner got some extra love in 2.91

SHE COMES IN COLORS
Everywhere! Tag your collections with colors.

Pick your favorite colors in Preferences
Colored icons will also show in menus
A colored hierarchy line helps you keep track of levels
OUTLINER ❤ MODIFIERS
Drag & drop now works for modifiers, constraints and Grease Pencil effects.

Drag within the object (or bone) to reorder
Drag to another object (or bone) to copy
Drag the parent element (Modifiers, Constraints, or Effects) to link all to the target object or bone.
AND SOME
Quickly Switch Modes
Left and Right Walk Navigation
Display Grease Pencil Modifiers & Shader FX
Context-aware RMB menus
Drag & Drop Object Data into the Viewport to Create Instance
Better Hierarchy Lines
See all changes to the Outliner
ANIMATION
SNAPPIER F-CURVES
Animation curves can now become much snappier, allowing for more sudden changes with fewer keyframes required.

This will allow for more extreme curves leading to snappier animations.

Old files will update automagically.

STAY IN SHAPE
Have you ever added a keyframe and had the resulting curve distorted? Not anymore!

All keyframes types can now be inserted without changing the F-Curve shape.
SOME MORE
Better Snap tools in Graph Editor
Sync Length improvements in NLA
Active Keyframe in F-Curves
Evaluation Time slide in Action Constraints
"Copy To Selected" support for keyframes
Better Strip Evaluation in NLA
Child Of constraint no longer jumps around when added
See all Animation & Rigging changes
OVERRIDE ALL

The library override system really shines in Blender 2.91.

Transform Overrides
Resync
On the left the library .blend file, on the right the linked model with transform overrides applied.
BYE PROXY

Proxy objects can be converted into overrides with just one click.

BUT WAIT, THERE'S MORE

New Emission Strength in Principled BSDF shader
Better alpha blending in Image Editor
Override Cycles compute device from the command line
Implemented Brown-Conrady distortion model
Faster video encoding/decoding
Support pure emissive colors in Image Editor
Delete & Re-link Overrides
Python API Improvements
Control smoothness of UV's in Preferences
Improved performance in UV/Image Editor
Support insertion of items into py-defined IDProp-based RNA collections
Motion blur rendering from Alembic files (Cycles)
Blender Kit: Hair and Complex Ball previews
Scene Ray Cast change
Read the full list of changes at wiki.blender.org

View full changelog
All features
Photorealistic Rendering
Blender now features a powerful new unbiased rendering engine called Cycles that offers stunning ultra-realistic rendering.

The built-in Cycles rendering engine offers:

GPU & CPU rendering
Realtime viewport preview
HDR lighting support
Permissive License for linking with external software
Rendering in Blender with Cycles
Modeling in Blender
Fast Modeling
Blender's comprehensive array of modeling tools make creating, transforming and editing your models a breeze.

Blender's modeling tools include:

Keyboard shortcuts for a fast workflow
N-Gon support
Edge slide, collapse and dissolve
Grid and Bridge fill
Python scripting for custom tools and add-ons
Realistic Materials
With Blender's new rendering engine the possibilities for materials are endless.

Key features are:

Complete Node Support for full customization
Physically accurate shaders like glass, translucency and SSS
Open Shading Language (OSL) support for coding unique shaders
Materials in Blender
Rigging in Blender
Fast Rigging
Transforming a model into a posable character has never been easier!

Blender offers an impressive set of rigging tools including:

Envelope, skeleton and automatic skinning
Easy weight painting
Mirror functionality
Bone layers and colored groups for organization
B-spline interpolated bones
Animation toolset
Whether it's simple keyframing or complex walk-cycles, Blender allows artists to turn their still characters into impressive animations.

Blender's animation feature set offers:

Automated walk-cycles along paths
Character animation pose editor
Non Linear Animation (NLA) for independent movements
IK forward/inverse kinematics for fast poses
Sound synchronization
rigging
Sculpting in Blender
Sculpting
Experience the joy of sculpting organic subjects using the built-in sculpting feature set of Blender.

Sculpting in Blender includes:

20 different brush types
Multi-res sculpting support
Dynamic Topology sculpting
Mirrored sculpting
Fast UV Unwrapping
Easily unwrap your mesh right inside Blender, and use image textures or paint your own directly onto the model.

Blender allows for:

Fast Cube, Cylinder, Sphere and Camera projections
Conformal and Angle Based unwrapping (with edge seams and vertex pinning)
Painting directly onto the mesh
Multiple UV layers
UV layout image exporting
UV Unwrapping in Blender
Compositing in Blender
Full Compositor
Blender comes with a fully fledged compositor built right in. That means no more exporting to third party programs, you can do it all without leaving the program.

The compositor comes with:

Impressive library of nodes for creating camera fx, color grading, vignettes and much more
Render-layer support
Full compositing with images and video files
Ability to render to multiLayer OpenEXR files
Multi-threaded
Amazing Simulations
Whether you need a crumbling building, rain, fire, smoke, fluid, cloth or full on destruction, Blender delivers great looking results.

Blender's simulation tools include

Fluid – Realistic water and fluid simulations.
Smoke – Billowing smoke with flames and scene interaction.
Hair – Beautiful wafts of hair that blows in the wind and interacts with collisions.
Cloth – Amazingly realistic cloth simulations for clothing and environments
Rigid Body Physics – Makes any object destructable and collidable
Particles – For creating things like rain, sparks and shrapnel
463e785104
Blender Game Engine Screenshot
Game Creation
Included in Blender is a complete game engine, allowing you to create a fully featured 3d game right inside Blender.

The game engine includes:

Ability to port your models to any third-party game engine
Create or code your own game logic
Full Bullet Physics integration
Python scripting API for advanced control and AI
Support for all OpenGLTM dynamic lighting, toon shading, animated materials as well as Normal and Parallax Mapping
Playback of games inside Blender without compiling or preprocessing
3D spatial audio using OpenAL
Camera and Object tracking
Blender now includes production ready camera and object tracking. Allowing you to import raw footage, track the footage, mask areas and see the camera movements live in your 3d scene. Eliminating the need to switch between programs.

The Camera and Object Tracker includes:

Auto and manual tracking
Powerful camera reconstruction
Real-time preview of your tracked footage and 3d scene
Support for Planar tracking and Tripod solvers
Camera tracking in Blender
3057383d1a
Library of Extensions
With a large community of enthusiasts and developers, Blender comes loaded with a vast array of extensions that you can turn on or off easily.

Some existing extensions include:

Generators for trees, terrain, ivy and clouds.
Fracture Objects.
3D Printing Toolbox.
Rigify meta-rigging system.
Import and Export format support for AfterEffects, DirectX, Unreal Game Engine and more!
Plus many more that you can download here

Video Editing
Blender even comes with a built-in Video Editor.

The Video Editor allows you to perform basic actions like video cuts and splicing, as well as more complex tasks like video masking.

The Video Editor includes:

Live preview, luma waveform, chroma vectorscope and histogram displays
Audio mixing, syncing, scrubbing and waveform visualization
Up to 32 slots for adding video, images, audio, scenes, masks and effects
Speed control, adjustment layers, transitions, keyframes, filters and more.
caminandes_edit_final
Exporting in Blender
File Formats
Blender comes packed with import/export support for many different programs.

Including:

Image
JPEG, JPEG2000, PNG, TARGA, OpenEXR, DPX, Cineon, Radiance HDR, SGI Iris, TIFF
Video
AVI, MPEG and Quicktime (on OSX).
3D
Alembic, 3D Studio (3DS), COLLADA (DAE), Filmbox (FBX), Autodesk (DXF), Wavefront (OBJ), DirectX (x), Lightwave (LWO), Motion Capture (BVH), SVG, Stanford PLY, STL, VRML, VRML97, X3D.
Flexible Interface
Novice and advanced users will love the ability to customize their layout completely. From simply splitting their viewport, to fully customizing it with python scripting, blender works for you.

Blender's interface also offers:

Consistency across all platforms
No disruptive pop-up windows
Crisp text (support for retina on OSX)
Sections/Browse similar tools
Guides and How to's
Download Blender Portable download from the Download links under Download and Download other versions!
Share software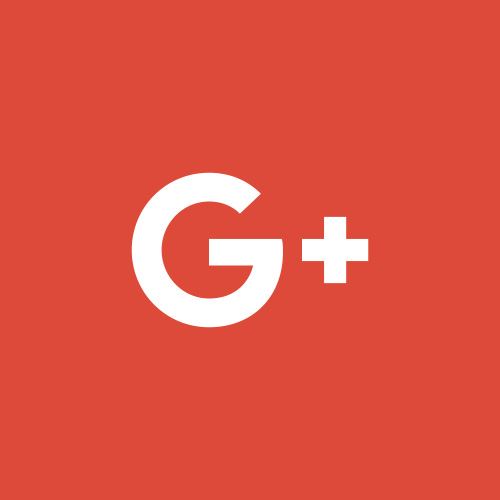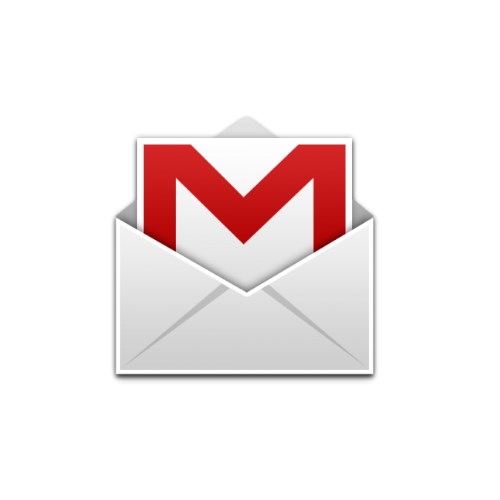 Notify me when software updated or report software
Email me when it has been updated
Report this software (dead link/new version)
| | |
| --- | --- |
| 5 reviews, Showing 1 to 5 reviews | |
Rating by Anoir Ben Tanfous
on Aug 9, 2020 Version: 2.81 OS: Windows 10 64-bit Ease of use: 7/10 Functionality: 10/10 Value for money: 10/10 Overall:
10/10
Many years with Blender and it's getting better and better. Can't wait for version 2.8.
Review by Pollux
on Jul 14, 2018 Version: 2.79b OS: Windows 10 64-bit Ease of use: 5/10 Functionality: 8/10 Value for money: 10/10 Overall:
8/10
This is an exciting time, with the new-vamped Blender 2.5 currently under strong development. The alpha version is already very solid (try the latest build from graphicall.org - the "official" 2.5 alpha 2 on the Blender site, hmm, maybe not so stable). It's the perfect opportunity to get your feet wet with this marvellous and fun app, in readiness for the looming production-ready version 2.6. Start with basic 3D modeling, then to animating those models, then you can learn the video sequence editor (built-in NLE!) and even the built-in game engine! It's a powerful and actively-developed work of software art, I can only urge you to jump onboard and bring your dreams alive! I gave it a 10 for ease of use, not because it's easy (there is a considerable learning curve), but because once you've got your foot in the door, you begin to realise just how brilliantly-designed and fun this thing is! Congrats to the Blender Foundation (send 'em donations!). I've linked some guides (applicable to 2.5) that I can recommend for noobs to ease them gently into Blender. Happy blending!
Review by chowmein
on Jun 11, 2010 Version: 2.52.5 r29387 OS: WinXP Ease of use: 10/10 Functionality: 10/10 Value for money: 10/10 Overall:
10/10
I have tried all of the various "Personal Learning" versions of the major 3D packages, and I have to say that Blender can stand up to all of them any day. And it does it without being hobbled by resolution limitations or watermarks on your images.

The only thing that I don't like about it is that it does not seem to have a readily-apparent way to get the conventional 4-view setup that other packages have. Other than that, I really have no complaints. I use it primarily in Linux, and it's very fast. I can run it with ease, while Houdini Apprentice crashes my Linux system and wheezes hard in Vista.

I'll keep using Blender there until Lightwave shows up in Linux, and probably even beyond that. Even if they charged $100 for it, it's still a bargain. Fortunately, they don't.


Review by cubdukat
on Oct 23, 2008 Version: 2.48 OS: Vista Ease of use: 5/10 Functionality: 10/10 Value for money: 10/10 Overall:
8/10
Just started using this wonderful software. Looks very promising. Open source just doesnt get better than this.. !!!
Review by jaseerabubakar
on Sep 25, 2007 Version: 2.45 OS: WinXP Ease of use: 8/10 Functionality: 8/10 Value for money: 10/10 Overall:
9/10
| | |
| --- | --- |
| 5 reviews, Showing 1 to 5 reviews | |
| | |
| --- | --- |
| 1 tool hits, Showing 1 to 1 tools | |
Explanation
:
NEW SOFTWARE
= New tool since your last visit
NEW VERSION
= New version since your last visit
NEW REVIEW
= New review since your last visit
NEW VERSION
= New version
Latest version
Version number / Beta version number / Update version number and when it whas released.
Type and download
NO MORE UPDATES?
= The software hasn't been updated in over 2 years.
NO LONGER DEVELOPED
= The software hasn't been updated in over 5 years.
RECENTLY UPDATED
= The software has been updated the last 31 days.
Freeware
= Download Free software.
Freeware
Trialware
= Download Free software but some parts are trial/shareware.
Free software
= Download Free software and also open source code also known as FOSS (Free and Open Source Software).
Free software
Trialware
= Download Free software and also open source code but some parts are trial/shareware.
Freeware Ads
= Download Free software but supported by advertising, usually with a included browser toolbar. It may be disabled when installing or after installation.
Free software Ads
= Free Download software and open source code but supported by advertising, usually with a included browser toolbar. It may be disabled when installing or after installation.
Trialware
= Also called shareware or demo. Free Trial version available for download and testing with usually a time limit or limited functions.
Payware
= No demo or trial available.
Portable version
= A portable/standalone version is available. No installation is required.
v1.0.1 = Latest version available.
Download beta = It could be a Beta, RC(Release Candidate) or an Alpha / Nightly / Unstable version of the software.
Download
15MB
= A direct link to the software download.
Win
= Windows download version. It works on 32-bit and 64-bit Windows.
Win64
= Windows 64-bit download version. It works only on 64-bit Windows.
Mac
= Mac download version. It works on 32-bit and 64-bit Mac OS.
Mac64
= Mac OS download version. It works only on 64-bit Mac OS.
Linux
= Linux download version.
Portable
= Portable version. No installation is required.
Ad-Supported
= The software is bundled with advertising. Be careful when you install the software and disable addons that you don't want!
Visit developers site = A link to the software developer site.
Download (mirror link) = A mirror link to the software download. It may not contain the latest versions.
Download old versions = Free downloads of previous versions of the program.
Download 64-bit version = If you have a 64bit operating system you can download this version.
Download portable version = Portable/Standalone version meaning that no installation is required, just extract the files to a folder and run directly.
Portable version available = Download the portable version and you can just extract the files and run the program without installation.
Old versions available = Download old versions of the program.
Version history available = Complete changelog on our site.

= Windows version available.

= Mac OS version available.

= Linux version available.
Our hosted tools are virus and malware scanned with several antivirus programs using
www.virustotal.com
.
Rating
Rating from 0-10.
Browse software by sections
All In One Blu-ray Converters (11)
All In One DVD Converters (14)
All In One MKV to MP4, Blu-ray, UHD (11)
All In One Video Converters (20)
Animation (3D, 2D Animation) (11)
Audio Editors (19)
Audio Encoders (81)
Audio Players (16)
Authoring (Blu-ray, UHD, AVCHD) (18)
Authoring (DivX) (4)
Authoring (DVD) (29)
Authoring (SVCD, VCD) (10)
Bitrate Calculators (7)
Blu-ray to AVI, MKV, MP4 (15)
Blu-ray to Blu-ray, AVCHD (10)
Burn (CD,DVD,Blu-ray) (23)
Camcorders, DV, HDV, AVCHD (31)
Capture TV, DVD, VCR (30)
CD, DVD, Blu-ray recovery (3)
Codec Packs (7)
Codec, Video Identifiers (28)
Codecs (65)
Decrypters (DVD Rippers) (16)
Decrypters (UHD, Blu-ray Rippers) (10)
DigitalTV, DVB, IPTV (37)
DVD to DVD (20)
DVD to MP4, MKV, H264, H265 (16)
DVD to VCD, SVCD (5)
DVD to XviD, AVI, DivX (16)
ISO, Image (16)
Linux Video Tools (159)
MacOS Video Tools (206)
Media (Blu-ray, DVD, CD) (9)
Media Center, HTPC (38)
Other Useful Tools (133)
Photo Blu-ray, DVD, SlideShow (8)
Portable (Mobile, PSP) (35)
Region Free Tools (5)
Screen capture , Screen recording (25)
Screenshots , Thumbnails (12)
Subtitle Editors (68)
Tag Editors (3)
Video De, Multiplexers (59)
Video Editors (Advanced, NLE) (33)
Video Editors (Basic) (49)
Video Editors (H264, MP4, MKV, MTS) (19)
Video Editors (MPG, DVD) (16)
Video Editors (WMV, AVI) (16)
Video Encoders (AV1, VP8, VP9) (2)
Video Encoders (AVI, WMV) (39)
Video Encoders (H264, H265, MP4, MKV) (43)
Video Encoders (MPG, DVD) (23)
Video Encoders , Converters (150)
Video Frameservers (9)
Video Players (42)
Video Repair, Fix (23)
Video Scripting (11)
Video Streaming (22)
Video Streaming Downloaders (77)
Virtualdub Tools (11)