Tool
Description
Type
Rating
Reviews
Blender is the free and open source 3D creation suite. It supports the entirety of the 3D pipelineómodeling, rigging, animation, simulation, rendering, compositing and motion tracking, even video editing and game creation.
Free software

OS:




File size: 202MB
Portable version
Old versions
Version history

Latest version
3.0.1 (January 26, 2022)
Download
Visit developer's site
Download Blender 3.0.1 Windows 64-bit
203MB
Win64
Download Blender 3.0.1 Mac 64-bit
207MB
Mac64
Download Blender 3.0.1 Linux 64-bit
177MB
Linux64
Download Portable and other versions
Download Blender 3.0.1 Portable Windows 64-bit
234MB
Win64
Portable
Download old versions
Download Blender old versions
Software License
Free software / FOSS (Free download and also Free and Open Source Software)
Supported operating systems

Windows

Mac OS

Linux
Version history / Release notes / Changelog / What's New
Blender 3.0.1
Released on Jan 26th 2022, Blender 3.0.1 features many bug fixes:

Selection in the 3d view is broken in build from Xcode 13. [T91680]
Fix Cycles AVX test failure with x86_64 build running on Arm. [d02eeccd02]
Fix/workaround macOS Rosetta crash running Cycles AVX tests. [e78a21ae78]
Fix Asset Browser properties region toggle not showing open/closed state. [2af6cb9dce]
Asset Browser: Fix incorrect user message. [24a79289b0]
Fix some shortcut keys not working on macOS with Japanese input. [8b44b756d8]
Mesh Sequence Cache (ABC) an hair interpolated children distribution issue (triangulate modifier seem to fix it). [T92561]
Shift+F1 to switch to asset browser randomly crashes. [T93508]
Subdividing with overlapping tri and quad crashes Blender. [T93563]
Blender 3.0 cannot import FBX (containing more than 8 UV layers). [T93541]
Triangulating a mesh with overlapping tri and quad faces can cause an assertion failure. [T93574]
Asset browser: dropping object on grid in orthogonal view misses the floor plane. [T93388]
Snap Cursor not working after changing Add Object tool settings. [T93732]
Crash on edit mesh with a curve modifier with both a vertex group assigned and the edit mode display option enabled. [T93611]
Dragging the NLA strip cause a crash, if the related action is in tweakmode. [T93707]
VSE: Fix strip with mask modifier not blending. [1fd824345d]
Video editor thumbnails don't show at the default zoom level. [T93314]
Single point NURBS crash in resample node. [T93521]
3.0 Documentation broken link?. [T93773]
Use World background color when rendering pose library previews. [T93467]
When seperating a grease pencil stroke to its own object it will lose all vertex groups. [T93728]
Measure active tool fails in front view with snap incremental enable. [T93869]
Zstd-compressed .blend files from external tools aren't recognized. [T93858]
Change bone name cause vertex group not working until select another vertex group. [T93892]
Crash when trying to load custom preview in asset browser with user library selected. [T93691]
Instances of only vertices/edges not properly shown in viewport. [T84710]
img.has_data Always returns True since version 3.0. [T93871]
Fast GI Approximation Render Crash. [T93874]
Shadow Catcher - Cuda Error in Viewport Rendering with Optix Denoiser. [T93890]
When render with Cycles' Fast GI Approximation, Method "Add" is affected by bounces in Method "Replace". [T93498]
Geometry Nodes: Random Integer min and max values half as frequent. [T93591]
Custom node sockets don't get relinked when dropping a node on an existing link. [T93430]
redundant 'falloff' dropdown in weight paint header. [T93169]
Spare falloff panel. [T94243]
gltf2 not exporting animations in 3.0. [T93704]
Blender freezes when saving with active VR session. [T93649]
Fix meta-ball bound-box calculation reading past buffer bounds. [62ce0c60cd]
3D Cursor is not in the right place after Shift + C (Center Cursor and Frame All). [T93971]
Crash on changing curve type from Bezier to NURBS in Geometry Nodes. [T94082]
Crash when exceeding memory_cache_limit in the viewport. [T92838]
Cleanup: Correct order of guard and lock in moviecache_valfree. [0564b19ff4]
Selecting current action in Undo History Undoes all the History. [T94115]
3d cursor crash when using shortcut. [T94109]
Outliner: Collection dragging tooltip is not updating. [T94184]
Crash when the Home button is pressed in the VSE. [T94254]
Crash when cutting meta-meta. [T94280]
DeltaX does not show how many frames you are moving your keyframes. [T94191]
Fix: Build issue on 32 bit archs. [6514e4c418]
Snap performance regression at high poll rate. [T93408]
Close Area crashes Blender (3.0.0 and 3.0.1). [T94334]
Python error when trying to add Grease Pencil brush preset. [T94375]
Cycles X broke OptiX memory pooling via NVLink. [T93620]
Extruding first vertex of a spline with GN modifier enabled causes a crash. [T94442]
Crash in nvoglv64.dll entering edit mode on curve. [T94454]
Scaling Grease Pencil Strokes in Edit Mode Scales Thickness. [T93163]
Set Origin causes unexpected offset on Grease Pencil strokes when Curve Editing is enabled. [T93134]
Grease pencil hue and tint modifiers don't work with selected material. [T93868]
LineArt: Correct collection intersection mask logic. [7339663bbc]
LineArt: Correct clamping of out of bound isect index. [69c56d2819]
3D Cursor surface projection onto hidden faces. [T94392]
Grease Pencil AutoMerge does not work when Draw Strokes On Back is enabled. [T94620]
Regression: Grease Pencil does not show up in render past 2049x2049 render resolution. [T94169]
Regression: Grease Pencil does not show up in render past 2049x2049 render resolution. [T94169]
Regression: Grease Pencil does not show up in render past 2049x2049 render resolution. [T94169]
Fix T94563: Cycles standalone build error on with strict float/double casting. [7d26cf01f7]
Crash in Compositing. [T94506]
Discontinuous cutting with the knife tool. [T93695]
Knife project fails in orthographic mode. [T94145]
Shadow Terminator Geometry Offset causes artifacts for translucent shader (Cycles). [T93418]
New-file causes Python assert with negative reference count. [T94708]
save_as_mainfile will crash if context has no screen. [T93949]
Constraint Shrinkwrap does not applies, it reset all changes. [T94600]
VR Add-on: Unintended navigation when using Valve Index. [T93509]
Blender Crashing While Appending Animation Action. [T94264]
Export to X3D Fails. [T94122]
Viewport X-Ray is influencing snapping even in material mode. [T93477]
Auto Depth problem with Cliping Region. [T94728]
Auto Depth problem with Cliping Region. [T94728]
Grease Pencil Strokes drawn at 0.0 Strength still visible. [T94799]
Tool Settings: Drag on Tweak not working. [T92953]
Object As Font not working. [T94624]
Fix crash caused by exception in Python gizmo target get handler. [40c5786df3]
GPencil: Copying keys doesn't preserve Keyframe Type. [T94903]
Grease Pencil Drawing don't Update after paste. [T94089]
Line Art: Per object Override Crease setting does not work. [T94878]
Regression: Group Input/Output cannot connect to some custom sockets. [T94827]
Video Sequencer Preview with Prefetch Frames crashes inside Meta Strip. [T94768]
Multiple volumes using same data can cause crash/freeze. [T94715]
Boolean Apply Clearing custom data layers (bevel weight Weight / Vgroup Data). [T94197]
Cleanup: Avoid possible NULL pointer error. [822501d86d]
crash or error when using GPUFrameBuffer.read_color(... data=data). [T94202]
Mesh: Add versioning in 3.0 for vertex normal refactor. [add07576a0]
Unity x Blender 3.0 Integration. [T95099]

View full changelog
All features
Photorealistic Rendering
Blender now features a powerful new unbiased rendering engine called Cycles that offers stunning ultra-realistic rendering.

The built-in Cycles rendering engine offers:

GPU & CPU rendering
Realtime viewport preview
HDR lighting support
Permissive License for linking with external software
Rendering in Blender with Cycles
Modeling in Blender
Fast Modeling
Blenderís comprehensive array of modeling tools make creating, transforming and editing your models a breeze.

Blenderís modeling tools include:

Keyboard shortcuts for a fast workflow
N-Gon support
Edge slide, collapse and dissolve
Grid and Bridge fill
Python scripting for custom tools and add-ons
Realistic Materials
With Blenderís new rendering engine the possibilities for materials are endless.

Key features are:

Complete Node Support for full customization
Physically accurate shaders like glass, translucency and SSS
Open Shading Language (OSL) support for coding unique shaders
Materials in Blender
Rigging in Blender
Fast Rigging
Transforming a model into a posable character has never been easier!

Blender offers an impressive set of rigging tools including:

Envelope, skeleton and automatic skinning
Easy weight painting
Mirror functionality
Bone layers and colored groups for organization
B-spline interpolated bones
Animation toolset
Whether itís simple keyframing or complex walk-cycles, Blender allows artists to turn their still characters into impressive animations.

Blenderís animation feature set offers:

Automated walk-cycles along paths
Character animation pose editor
Non Linear Animation (NLA) for independent movements
IK forward/inverse kinematics for fast poses
Sound synchronization
rigging
Sculpting in Blender
Sculpting
Experience the joy of sculpting organic subjects using the built-in sculpting feature set of Blender.

Sculpting in Blender includes:

20 different brush types
Multi-res sculpting support
Dynamic Topology sculpting
Mirrored sculpting
Fast UV Unwrapping
Easily unwrap your mesh right inside Blender, and use image textures or paint your own directly onto the model.

Blender allows for:

Fast Cube, Cylinder, Sphere and Camera projections
Conformal and Angle Based unwrapping (with edge seams and vertex pinning)
Painting directly onto the mesh
Multiple UV layers
UV layout image exporting
UV Unwrapping in Blender
Compositing in Blender
Full Compositor
Blender comes with a fully fledged compositor built right in. That means no more exporting to third party programs, you can do it all without leaving the program.

The compositor comes with:

Impressive library of nodes for creating camera fx, color grading, vignettes and much more
Render-layer support
Full compositing with images and video files
Ability to render to multiLayer OpenEXR files
Multi-threaded
Amazing Simulations
Whether you need a crumbling building, rain, fire, smoke, fluid, cloth or full on destruction, Blender delivers great looking results.

Blenderís simulation tools include

Fluid Ė Realistic water and fluid simulations.
Smoke Ė Billowing smoke with flames and scene interaction.
Hair Ė Beautiful wafts of hair that blows in the wind and interacts with collisions.
Cloth Ė Amazingly realistic cloth simulations for clothing and environments
Rigid Body Physics Ė Makes any object destructable and collidable
Particles Ė For creating things like rain, sparks and shrapnel
463e785104
Blender Game Engine Screenshot
Game Creation
Included in Blender is a complete game engine, allowing you to create a fully featured 3d game right inside Blender.

The game engine includes:

Ability to port your models to any third-party game engine
Create or code your own game logic
Full Bullet Physics integration
Python scripting API for advanced control and AI
Support for all OpenGLTM dynamic lighting, toon shading, animated materials as well as Normal and Parallax Mapping
Playback of games inside Blender without compiling or preprocessing
3D spatial audio using OpenAL
Camera and Object tracking
Blender now includes production ready camera and object tracking. Allowing you to import raw footage, track the footage, mask areas and see the camera movements live in your 3d scene. Eliminating the need to switch between programs.

The Camera and Object Tracker includes:

Auto and manual tracking
Powerful camera reconstruction
Real-time preview of your tracked footage and 3d scene
Support for Planar tracking and Tripod solvers
Camera tracking in Blender
3057383d1a
Library of Extensions
With a large community of enthusiasts and developers, Blender comes loaded with a vast array of extensions that you can turn on or off easily.

Some existing extensions include:

Generators for trees, terrain, ivy and clouds.
Fracture Objects.
3D Printing Toolbox.
Rigify meta-rigging system.
Import and Export format support for AfterEffects, DirectX, Unreal Game Engine and more!
Plus many more that you can download here

Video Editing
Blender even comes with a built-in Video Editor.

The Video Editor allows you to perform basic actions like video cuts and splicing, as well as more complex tasks like video masking.

The Video Editor includes:

Live preview, luma waveform, chroma vectorscope and histogram displays
Audio mixing, syncing, scrubbing and waveform visualization
Up to 32 slots for adding video, images, audio, scenes, masks and effects
Speed control, adjustment layers, transitions, keyframes, filters and more.
caminandes_edit_final
Exporting in Blender
File Formats
Blender comes packed with import/export support for many different programs.

Including:

Image
JPEG, JPEG2000, PNG, TARGA, OpenEXR, DPX, Cineon, Radiance HDR, SGI Iris, TIFF
Video
AVI, MPEG and Quicktime (on OSX).
3D
Alembic, 3D Studio (3DS), COLLADA (DAE), Filmbox (FBX), Autodesk (DXF), Wavefront (OBJ), DirectX (x), Lightwave (LWO), Motion Capture (BVH), SVG, Stanford PLY, STL, VRML, VRML97, X3D.
Flexible Interface
Novice and advanced users will love the ability to customize their layout completely. From simply splitting their viewport, to fully customizing it with python scripting, blender works for you.

Blenderís interface also offers:

Consistency across all platforms
No disruptive pop-up windows
Crisp text (support for retina on OSX)
Sections/Browse similar tools
Guides and How to's
Download Blender Portable download from the Download links under Download and Download other versions!
Share software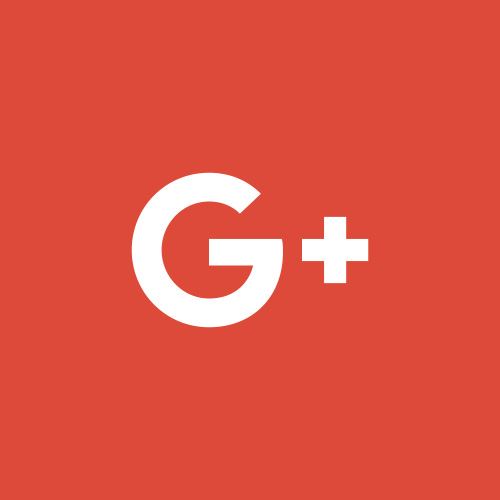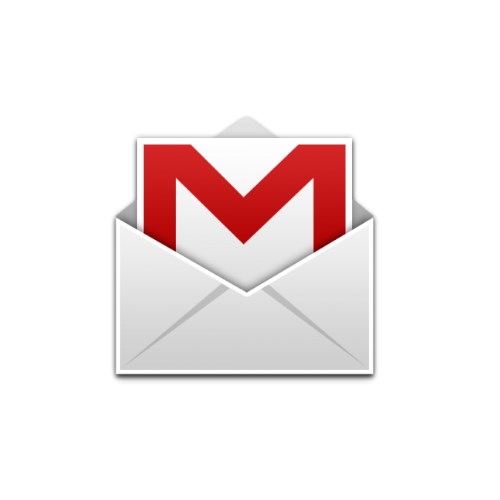 Notify me when software updated or report software
Email me when it has been updated
Report this software (dead link/new version)
| | |
| --- | --- |
| 6 reviews, Showing 1 to 5 reviews | |
Blender is getting crazier and crazier with every release.

I'm really scared: development is going so fast.. every update has huge improvements and load of stuff added !

It's simply unbelievable.


Review by KryxMoon
on Feb 26, 2021 Version: 2.92 OS: Windows 10 64-bit Ease of use: 8/10 Functionality: 10/10 Value for money: 10/10 Overall:
10/10
Rating by Anoir Ben Tanfous
on Aug 9, 2020 Version: 2.81 OS: Windows 10 64-bit Ease of use: 7/10 Functionality: 10/10 Value for money: 10/10 Overall:
10/10
Many years with Blender and it's getting better and better. Can't wait for version 2.8.
Review by Pollux
on Jul 14, 2018 Version: 2.79b OS: Windows 10 64-bit Ease of use: 5/10 Functionality: 8/10 Value for money: 10/10 Overall:
8/10
This is an exciting time, with the new-vamped Blender 2.5 currently under strong development. The alpha version is already very solid (try the latest build from graphicall.org - the "official" 2.5 alpha 2 on the Blender site, hmm, maybe not so stable). It's the perfect opportunity to get your feet wet with this marvellous and fun app, in readiness for the looming production-ready version 2.6. Start with basic 3D modeling, then to animating those models, then you can learn the video sequence editor (built-in NLE!) and even the built-in game engine! It's a powerful and actively-developed work of software art, I can only urge you to jump onboard and bring your dreams alive! I gave it a 10 for ease of use, not because it's easy (there is a considerable learning curve), but because once you've got your foot in the door, you begin to realise just how brilliantly-designed and fun this thing is! Congrats to the Blender Foundation (send 'em donations!). I've linked some guides (applicable to 2.5) that I can recommend for noobs to ease them gently into Blender. Happy blending!
Review by chowmein
on Jun 11, 2010 Version: 2.52.5 r29387 OS: WinXP Ease of use: 10/10 Functionality: 10/10 Value for money: 10/10 Overall:
10/10
I have tried all of the various "Personal Learning" versions of the major 3D packages, and I have to say that Blender can stand up to all of them any day. And it does it without being hobbled by resolution limitations or watermarks on your images.

The only thing that I don't like about it is that it does not seem to have a readily-apparent way to get the conventional 4-view setup that other packages have. Other than that, I really have no complaints. I use it primarily in Linux, and it's very fast. I can run it with ease, while Houdini Apprentice crashes my Linux system and wheezes hard in Vista.

I'll keep using Blender there until Lightwave shows up in Linux, and probably even beyond that. Even if they charged $100 for it, it's still a bargain. Fortunately, they don't.


Review by cubdukat
on Oct 23, 2008 Version: 2.48 OS: Vista Ease of use: 5/10 Functionality: 10/10 Value for money: 10/10 Overall:
8/10
| | |
| --- | --- |
| 6 reviews, Showing 1 to 5 reviews | |
| | |
| --- | --- |
| 1 tool hits, Showing 1 to 1 tools | |
Explanation
:
NEW SOFTWARE
= New tool since your last visit
NEW VERSION
= New version since your last visit
NEW REVIEW
= New review since your last visit
NEW VERSION
= New version
Latest version
Version number / Beta version number / Update version number and when it whas released.
Type and download
NO MORE UPDATES?
= The software hasn't been updated in over 2 years.
NO LONGER DEVELOPED
= The software hasn't been updated in over 5 years.
RECENTLY UPDATED
= The software has been updated the last 31 days.
Freeware
= Download Free software.
Freeware
Trialware
= Download Free software but some parts are trial/shareware.
Free software
= Download Free software and also open source code also known as FOSS (Free and Open Source Software).
Free software
Trialware
= Download Free software and also open source code but some parts are trial/shareware.
Freeware Ads
= Download Free software but supported by advertising, usually with a included browser toolbar. It may be disabled when installing or after installation.
Free software Ads
= Free Download software and open source code but supported by advertising, usually with a included browser toolbar. It may be disabled when installing or after installation.
Trialware
= Also called shareware or demo. Free Trial version available for download and testing with usually a time limit or limited functions.
Payware
= No demo or trial available.
Portable version
= A portable/standalone version is available. No installation is required.
v1.0.1 = Latest version available.
Download beta = It could be a Beta, RC(Release Candidate) or an Alpha / Nightly / Unstable version of the software.
Download
15MB
= A direct link to the software download.
Win
= Windows download version. It works on 32-bit and 64-bit Windows.
Win64
= Windows 64-bit download version. It works only on 64-bit Windows.
Mac
= Mac download version. It works on 32-bit and 64-bit Mac OS.
Mac64
= Mac OS download version. It works only on 64-bit Mac OS.
Linux
= Linux download version.
Portable
= Portable version. No installation is required.
Ad-Supported
= The software is bundled with advertising. Be careful when you install the software and disable addons that you don't want!
Visit developers site = A link to the software developer site.
Download (mirror link) = A mirror link to the software download. It may not contain the latest versions.
Download old versions = Free downloads of previous versions of the program.
Download 64-bit version = If you have a 64bit operating system you can download this version.
Download portable version = Portable/Standalone version meaning that no installation is required, just extract the files to a folder and run directly.
Portable version available = Download the portable version and you can just extract the files and run the program without installation.
Old versions available = Download old versions of the program.
Version history available = Complete changelog on our site.

= Windows version available.

= Mac OS version available.

= Linux version available.
Our hosted tools are virus and malware scanned with several antivirus programs using
www.virustotal.com
.
Rating
Rating from 0-10.
Browse software by sections
All In One Blu-ray Converters (10)
All In One DVD Converters (14)
All In One MKV to MP4, Blu-ray, UHD (11)
All In One Video Converters (19)
Animation (3D, 2D Animation) (11)
Audio Editors (20)
Audio Encoders (81)
Audio Players (17)
Authoring (Blu-ray, UHD, AVCHD) (17)
Authoring (DivX) (4)
Authoring (DVD) (29)
Authoring (SVCD, VCD) (10)
Bitrate Calculators (7)
Blu-ray to AVI, MKV, MP4 (15)
Blu-ray to Blu-ray, AVCHD (10)
Burn (CD,DVD,Blu-ray) (24)
Camcorders, DV, HDV, AVCHD (31)
Capture TV, DVD, VCR (30)
CD, DVD, Blu-ray recovery (3)
Codec Packs (7)
Codec, Video Identifiers (28)
Codecs (67)
Decrypters (DVD Rippers) (16)
Decrypters (UHD, Blu-ray Rippers) (10)
DigitalTV, DVB, IPTV (37)
DVD to DVD (20)
DVD to MP4, MKV, H264, H265 (16)
DVD to VCD, SVCD (5)
DVD to XviD, AVI, DivX (16)
ISO, Image (16)
Linux Video Tools (168)
MacOS Video Tools (219)
Media (Blu-ray, DVD, CD) (9)
Media Center, HTPC (37)
Other Useful Tools (133)
Photo Blu-ray, DVD, SlideShow (8)
Portable (Mobile, PSP) (35)
Region Free Tools (5)
Screen capture , Screen recording (25)
Screenshots , Thumbnails (12)
Subtitle Editors, Converters (70)
Tag Editors (3)
Video De, Multiplexers (60)
Video Editors (Advanced, NLE) (33)
Video Editors (Basic) (50)
Video Editors (H264, MP4, MKV, MTS) (19)
Video Editors (MPG, DVD) (16)
Video Editors (WMV, AVI) (16)
Video Encoders (AV1, VP8, VP9) (2)
Video Encoders (AVI, WMV) (39)
Video Encoders (H264, H265, MP4, MKV) (45)
Video Encoders (MPG, DVD) (23)
Video Encoders , Converters (151)
Video Frameservers (9)
Video Players (44)
Video Repair, Fix (23)
Video Scripting (11)
Video Streaming (21)
Video Streaming Downloaders (87)
Virtualdub Tools (11)