Tool
Description
Type
Rating
Reviews
VideoStudio Pro kicks the movie making process into high gear, giving you the ultimate playground for creativity. Your complete HD video-editing program, it gives you a rapid head start with professionally designed templates, real-time, studio-quality effects, polished titles and smooth transitions. Super-charge your workflow with GPU acceleration and multi-core Intel® CPU support for faster editing and rendering. Quickly assemble video clips in new Express Edit mode or go deep with advanced video-editing tools. Then share your videos on You-Tube, Facebook®, Vimeo®, DVD, AVCHD™ and Blu-ray discs™, iPod®, PSP® and more.
Trialware
$80

OS:


File size: 10.5MB
Version history

Latest version
2022 (February 21, 2022)
Download
Visit developer's site
Download VideoStudio Pro 2022
10.5MB
Win
Software License
Shareware (Free download but time limited software. Full version from $80)
Supported operating systems

Windows
Version history / Release notes / Changelog / What's New
What's new in VideoStudio 2022?

Face Effects
Make everyone in your video look their very best with new Face Effects! Easily brighten or smooth skin with simple controls, adjust face width and even eye size to fine-tune facial features. Play with these super popular editing tools and adjust the levels manually depending on how much impact you're looking to create. Easily polish lifestyle videos, create glam Instagram and TikTok clips, or even goofy clips to share with friends!

After
Before
↔
Speech to Text converter
Save time creating subtitles by easy converting speech in your video to text with a new tool designed for easy caption creation. With new VideoStudio, even edit captured subtitles, export them, then import them into Youtube, TikTok or another platform. Use auto subtitling to keep your viewers engaged when speech in your video includes specific terminology, product names, or when the original narration is not perfect in quality.

Animated AR Stickers
Add instant fun and flair to your next project with new animated AR Stickers! These face-tracking stickers are a great way to achieve anything from masking faces to emphasizing emotions and creating playful moments. They even can be applied to multiple faces and later edited for position and size. Use AR Stickers to accent reactions and add personality to gaming videos, reaction videos, online challenges, and other projects. With VideoStudio 2022, both static and animated AR Stickers are enhanced to be easier to explore, categorize, and organize into collections.

After
Before
↔
GIF Creator
Explore GIF Creator to capture a section of your video and convert it to a short, looping clip in GIF format to express emotions and easily share highlights, over-the-top moments, and even cringe-worthy content— across all online platforms. GIFs are the best way to feature your most unique frames in a flash!

Camera Movements transitions
Unlock creative customization through the new Camera Movements transitions with motion blur that make your videos look awesome! Mimic impressive transitions from your favorite movies, create transitions that blend scenes together, adjust them to look more natural or more dramatic—you decide the best way to add impact to your footage and make it look more cinematic.

Other new and enhanced features
NEW Non-Linear Keyframing in Variable Speed
Leverage Non-Linear Keyframing to save time and make speed adjustments to your video easily and intuitively. Experiment with certain scenes using preset speed templates—make them run at bullet speed or demonstrate every detail in slow motion. Even save your custom speed presets if you plan to use them again.
ENHANCED Audio Waveform editing
ENHANCED LUT Profiles
ENHANCED Media Library
NEW Format support including ProRes Smart Proxy
Features fueling your video editing software
Get the exact results you want with VideoStudio's wide selection of handy, innovative tools and features. Enjoy a fun, feature-packed video editor that helps you create just about anything with ease!

Essential tools for video editing
Crop, Trim, Rotate, Resize
Easily crop, trim, and split video directly on the timeline. Rotate or change the aspect ratio with just a few clicks.
Correct Imperfections
Use Templates, Titles and Transitions
User Guide
Get creative with color

Color Correction
Correct or fine-tune the color in your projects with intuitive controls. Adjust hue, saturation, and white balance or apply instant auto-tune adjustments.

Color Enhancements
Boost colors, brighten scenes and play with unique color filters to introduce accent colors to add mood and fantasy—your projects to make them feel one-of-a-kind.

LUT Profiles
LUT (look up table) profiles make it easy to turn day into night, recreate the color schemes of iconic movies, and instantly apply advanced cinematic color effects to your projects.

Capture & edit video across multiple cameras
Screen Recording Software
Capture webcam video and record your screen at the same time (even in 4K!) or record dual screens simultaneously—all with MultiCam Capture Lite. Easily record video and audio in a single click and seamlessly edit them together with multi-camera editing.
Multi-camera editing
Split Screen Templates
Filters, effects, and other creative tools to make your videos impressive and inspiring
Filters and effects
Graphics & Overlays
NEW Animated AR Stickers

Add an artistic touch to your project by tapping into hundreds of creative drag-and-drop effects and filters. Enrich your video with new textures, gradients, reflections, and so much more. Even beautify your lifestyle videos with new Face Effects!

Instant Slideshows and Movies
Instant Project Templates
Save time and jumpstart your video creation with Instant Project Templates to recreate popular styles or viral clips. Select a template, then drag and drop a video to replace the generic placeholder that auto-populates to the timeline, and you're ready for export.

Highlight Reel
Explore AI-powered facial recognition with Highlight Reel, a smart movie and slideshow creator that automatically selects your best shots and clips and bypasses those with imperfections.

FastFlick
Create slideshows and movies in minutes! Just select a template and add your media for a quick, easy slideshow.

Animation tools at your fingertips
Custom Motion Paths
Create and customize the movement of graphics, shapes, titles, and overlays along a path with flexible controls. It's the perfect way to produce a fun effect, add emphasis, or move a character across the screen.
Stop Motion Animation
Painting Creator
Play with motion, add dynamics to your video
Fast and Slow-Motion Videos
Play with speed using Time Remapping to easily create a slow motion video, add high-speed effects, freeze the frame, or reverse and replay scenes.
Pan and Zoom
Motion Tracking
360° editor to show your uniqueness from all angles
360° Video editing
Go full circle with a complete suite of 360° degree video editing tools to trim, enhance, add titles or music, and edit your 360° video on the timeline.

Tiny Planet and Rabbit Hole effects
Give your audience a fun perspective and transform your 360° footage with Tiny Planet or Rabbit Hole effects (spherical panoramas) using easy controls.

Convert Formats
Convert single or dual fisheye footage to equirectangular or spherical panorama. Even control the viewing angle and convert to standard flat video for playback on TVs and standard video players.

Export 360° Videos
Export your 360° video to view on your VR headset, 360 player, or upload directly to YouTube to easily share with your audience!

Record, edit & mix audio
Add sound effects and royalty-free music
Choose from hundreds of sound effects to emphasize key moments on-screen! It's easy to import your own music, or choose a track from Scorefitter, our royalty-free music library, that automatically adjusts to fit the length of your project.
Master your sound
NEW Enjoy enhanced Audio Waveform editing
Fade and layer audio with Audio Ducking
Record voiceover
Captivate and grow your audience

Export to popular formats and devices

Share directly to YouTube or Vimeo

Burn to disc more than 50 custom menus with chapters
Learning & support
Video tutorials
Video tutorials
Get the most out of VideoStudio with new learning content and tutorials. Subscribe to the VideoStudio YouTube channel and follow us on Facebook to stay up to date with all the latest content! Plus, new users will enjoy a free 10-day all-access pass to StudioBacklot.tv. Includes new content for VideoStudio 2021.

Written tutorials
Written tutorials
Expand your video editing industry knowledge with in-depth guides on common video editing techniques. Check out some of our most popular topics, including: Stop Motion Animation, Green Screen, and 360 Video Editing.

User guide
User guide
Search options provide the quickest, easiest way to browse the user guide. Access how-to information on features, learn video editing basics, explore advanced techniques, and much more.

Compare versions
Explore some of the exciting new features that set VideoStudio 2022 apart from previous releases, and determine which version is right for you.
Print Comparison
Pro 2022
Ultimate 2022
Highlight Features
Easy-to-use video editing tools
Drag-and-drop overlays, titles, graphics and transitionsNEW
Camera Movement Transitions
NEW
Camera Movement Transitions
Creative filters and effectsENHANCED
Library Management
ENHANCED
Library Management
Face-tracking AR StickersNEW
Animated AR Stickers
NEW
Animated AR Stickers
Face EffectsNEWNEW
Face IndexingNEW
Speech to TextNEWNEW
Screen recorder
Multi-camera editing
4 cameras
6 cameras
Video stabilization
Basic
Advanced
Color Grading
Video Masking
Morph & seamless transitions
GIF CreatorNEWNEW
DVD authoring and menu maker (MyDVD)
50+ templates
100+ templates
Editing essentials
Creative editing features
Audio Editing
360° Video Editor
Included Extras
Ultimate Effects Collection - Premium Effect Plugins
Video Outputs & Sharing
Formats & Support
Why edit with VideoStudio?
Enjoy your editing experience as much as you enjoyed capturing your favorite moments!

Easy
Easy
Enjoy a beginner-friendly editor, perfect for all skill levels and supported with awesome and truly helpful learning materials. Leverage all newly added tools to create and polish clips on-the-fly and easily share them!

Fun
Fun
Explore popular video style templates and trendy animated AR Stickers, play with color, easily convert speech to subtitles, and automatically create slideshows and smart movies.

Creative
Creative
Choose from hundreds of filters, explore newly added Face Effects, play with motion, titles and transitions, enjoy multi-camera capture and editing, animation, and much more!

View full changelog
Sections/Browse similar tools
Alternative to VideoStudio Pro
Guides and How to's
Acronyms / Also Known As
Corel Video Studio, Corel VideoStudio, Videostudio, VideoStudio Pro, Ulead VideoStudio
Share software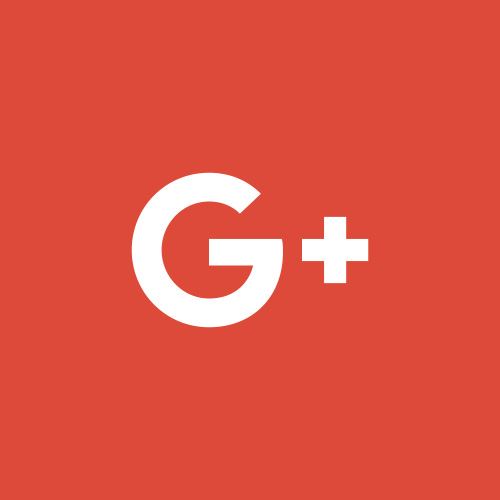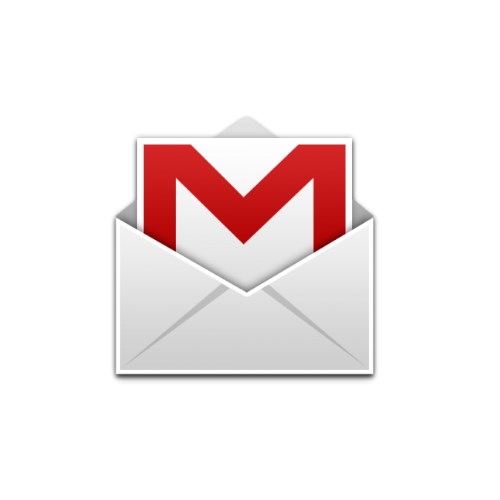 Notify me when software updated or report software
Email me when it has been updated
Report this software (dead link/new version)
| | |
| --- | --- |
| 60 reviews, Showing 1 to 5 reviews | |
As the requirements indicate, it REALLY doesn't work on Win 7x64.

And by the way, Corel took over and killed ULead years ago.


Review by JoeG
on Feb 22, 2022 Version: COREL Videostudio 2022 OS: Windows 7 64-bit Ease of use: 7/10 Functionality: 9/10 Value for money: 1/10 Overall:
1/10
Best in its class Video Editing Software, Corel VideoStudio Pro Ultimate 2021 (64 bit). The functions are great but the best feature is the extensive and thorough help, online tutorials, manual and example videos. I've tried the other major competitors and keep coming back to Corel VideoSTudio Pro because of the 'how-tos' Corel should win some awards for it. I can always find out what I want to do and how to do it. Just added in this version: AMD acceleration. If you are just starting out in Video editing this is the place to do it. Great features for the professional too, especially if you need video editing occasionally. Superb value!
Review by Coisa Knuth
on Feb 7, 2022 Version: 24.1.0.299 OS: Windows 10 64-bit Ease of use: 7/10 Functionality: 10/10 Value for money: 10/10 Overall:
9/10
Bought this software 6months ago still could not edit a single video..Always crashing reinstalled 20 times.Tried all tricks and advices.No chance
My PC is powerful with a Amd Reyzen combined with nvidia .My old Powerdirector 15 has no issues.I have Ulead before and they were okay.


Review by Suresh
on Aug 19, 2021 Version: VS Ultimate 2020 OS: Windows 10 64-bit Ease of use: 1/10 Functionality: 2/10 Value for money: 1/10 Overall:
1/10
This software and the company's website look very pretty, and that may entice you to try it. Do not fall for this marketing seduction.

Both the Videostudio software and the add-on Multicam Capture software crash incessantly. Just for a little perspective, I am running Windows 10 Pro on a Core i7 8700 computer with 32GB RAM. There are more powerful computers on the planet, but this should be more than enough for this prosumer software - especially since they indicate a Core i3 with 4GB as the minimum. Secondly I have run other video editing software on my computer without problems; third, I have tried this software on three other computers and it crashes on those as well.

To make matters worse, the technical support consistently does not read what is sent to them. Just plain dense, I can't explain it any other way. Even When I request a refund... Here is a sample:

===
Chat started: 2020-12-07 11:16 PM UTC
(11:16:43 PM) LS Allen: Hello, please issue a refund for the following products:
- Corel VideoStudio Pro 2020
- Upgrade to Full-Featured MultiCam Capture

Reasons:
1. They both crash constantly
2. Neither MultiCam Capture Lite nor Full-Featured MultiCam Capture is capable of detecting two UVC webcams on the same USB bus
3. Technical support is unresponsive
4. These probems have existed for months with no resolution

Corel VideoStudio Pro 2020 Information:
Cleverbridge reference number: [XXXXXX]
Email Address: [XXXXXXX]
Purchaser Name: LS Allen
Serial Number: [XXX-XXX-XXX-XXX]

Full-Featured MultiCam Capture Information:
Order Number: [PW-XXXXXX]
Purchase Date: [xx/xx/xx, hhmm]
Email Address: [XXXXXXXX]
Purchaser Name: LS Allen

(11:16:45 PM) Corel Customer Support: This chat will be recorded for quality purposes. Terms of Use http://www.corel.com/en/terms-of-use/ | Privacy Policy http://www.corel.com/en/corel-privacy-policy/

(11:16:58 PM) *** Karthik joined the chat ***

[three and a half minutes later...]

(11:20:17 PM) Lee Allen: Hello??

[25 seconds later...]

(11:20:42 PM) Karthik: Welcome to Corel, My name is Karthik.
(11:21:08 PM) Lee Allen: Hello Karthik, my name is Lee Allen.
(11:21:36 PM) Karthik: May I know what software are you referring to?

=====
... it went downhill from there...

In another case, they sent me a version of software with a higher (later) version number in response to a problem I reported. Then I noticed that the website still gives the earlier version to purchasers. THEN the later software did not fix the problem. THEN when I reported this (with a different support person), they sent the earlier version as a "fix". !!!

You would probably do much better just staying away from Corel Videostudio, and for Heaven's sake don't even think about Pinnacle Studio, which was acquired and is still marketed by Corel. Pinnacle, one of the oldest video-editing packages, has a long-standing reputation for flakiness and instability -- even more so than Videostudio. I am just trying to spare you from my painful experiences of the past six months.


Review by LS Allen
on Jan 31, 2021 Version: 64 bit 23.3.0.646 OS: Windows 10 64-bit Ease of use: 1/10 Functionality: 1/10 Value for money: 1/10 Overall:
1/10
Do not blame the Beta Testers for issues with the program, most of the problems you are experiencing, were found and reported to Corel during the Beta test program, we are not responsible if Corel ignore our reports, like all the other NLEs available, marketing deadlines takes precedence over ensuring bugs are fixed prior to release.
Review by RobertOZ
on Dec 23, 2020 Version: Corel VS2020 OS: Windows 10 64-bit Ease of use: 8/10 Functionality: 7/10 Value for money: 7/10 Overall:
6/10
| | |
| --- | --- |
| 60 reviews, Showing 1 to 5 reviews | |
| | |
| --- | --- |
| 1 tool hits, Showing 1 to 1 tools | |
Explanation
:
NEW SOFTWARE
= New tool since your last visit
NEW VERSION
= New version since your last visit
NEW REVIEW
= New review since your last visit
NEW VERSION
= New version
Latest version
Version number / Beta version number / Update version number and when it whas released.
Type and download
NO MORE UPDATES?
= The software hasn't been updated in over 2 years.
NO LONGER DEVELOPED
= The software hasn't been updated in over 5 years.
RECENTLY UPDATED
= The software has been updated the last 31 days.
Freeware
= Download Free software.
Freeware
Trialware
= Download Free software but some parts are trial/shareware.
Free software
= Download Free software and also open source code also known as FOSS (Free and Open Source Software).
Free software
Trialware
= Download Free software and also open source code but some parts are trial/shareware.
Freeware Ads
= Download Free software but supported by advertising, usually with a included browser toolbar. It may be disabled when installing or after installation.
Free software Ads
= Free Download software and open source code but supported by advertising, usually with a included browser toolbar. It may be disabled when installing or after installation.
Trialware
= Also called shareware or demo. Free Trial version available for download and testing with usually a time limit or limited functions.
Payware
= No demo or trial available.
Portable version
= A portable/standalone version is available. No installation is required.
v1.0.1 = Latest version available.
Download beta = It could be a Beta, RC(Release Candidate) or an Alpha / Nightly / Unstable version of the software.
Download
15MB
= A direct link to the software download.
Win
= Windows download version. It works on 32-bit and 64-bit Windows.
Win64
= Windows 64-bit download version. It works only on 64-bit Windows.
Mac
= Mac download version. It works on 32-bit and 64-bit Mac OS.
Mac64
= Mac OS download version. It works only on 64-bit Mac OS.
Linux
= Linux download version.
Portable
= Portable version. No installation is required.
Ad-Supported
= The software is bundled with advertising. Be careful when you install the software and disable addons that you don't want!
Visit developers site = A link to the software developer site.
Download (mirror link) = A mirror link to the software download. It may not contain the latest versions.
Download old versions = Free downloads of previous versions of the program.
Download 64-bit version = If you have a 64bit operating system you can download this version.
Download portable version = Portable/Standalone version meaning that no installation is required, just extract the files to a folder and run directly.
Portable version available = Download the portable version and you can just extract the files and run the program without installation.
Old versions available = Download old versions of the program.
Version history available = Complete changelog on our site.

= Windows version available.

= Mac OS version available.

= Linux version available.
Our hosted tools are virus and malware scanned with several antivirus programs using
www.virustotal.com
.
Rating
Rating from 0-10.
Browse software by sections
All In One Blu-ray Converters (10)
All In One DVD Converters (13)
All In One MKV to MP4, Blu-ray, UHD (11)
All In One Video Converters (19)
Animation (3D, 2D Animation) (11)
Audio Editors (21)
Audio Encoders (81)
Audio Players (18)
Authoring (Blu-ray, UHD, AVCHD) (16)
Authoring (DivX) (4)
Authoring (DVD) (27)
Authoring (SVCD, VCD) (9)
Bitrate Calculators (7)
Blu-ray to AVI, MKV, MP4 (15)
Blu-ray to Blu-ray, AVCHD (10)
Burn (CD,DVD,Blu-ray) (24)
Camcorders, DV, HDV, AVCHD (31)
Capture TV, DVD, VCR (30)
CD, DVD, Blu-ray recovery (3)
Codec Packs (7)
Codec, Video Identifiers (28)
Codecs (67)
Decrypters (DVD Rippers) (16)
Decrypters (UHD, Blu-ray Rippers) (10)
DigitalTV, DVB, IPTV (37)
DVD to DVD (20)
DVD to MP4, MKV, H264, H265 (16)
DVD to VCD, SVCD (5)
DVD to XviD, AVI, DivX (16)
ISO, Image (16)
Linux Video Tools (171)
MacOS Video Tools (222)
Media (Blu-ray, DVD, CD) (9)
Media Center, HTPC (37)
Other Useful Tools (133)
Photo Blu-ray, DVD, SlideShow (8)
Portable (Mobile, PSP) (35)
Region Free Tools (5)
Screen capture , Screen recording (25)
Screenshots , Thumbnails (13)
Subtitle Editors, Converters (71)
Tag Editors (3)
Video De, Multiplexers (63)
Video Editors (Advanced, NLE) (33)
Video Editors (Basic) (50)
Video Editors (H264, MP4, MKV, MTS) (19)
Video Editors (MPG, DVD) (16)
Video Editors (WMV, AVI) (16)
Video Encoders (AV1, VP8, VP9) (2)
Video Encoders (AVI, WMV) (39)
Video Encoders (H264, H265, MP4, MKV) (45)
Video Encoders (MPG, DVD) (23)
Video Encoders , Converters (151)
Video Frameservers (9)
Video Players (43)
Video Repair, Fix (23)
Video Scripting (11)
Video Streaming (21)
Video Streaming Downloaders (98)
Virtualdub Tools (11)