Tool
Description
Type
Rating
Reviews
Pinnacle Studio is a video editor. The new Pinnacle Studio family is the latest in a long line of multi-award winning video editing software that has empowered people all over the world to tell their stories through movies. Incorporating the latest advances in technology, Pinnacle Studio is the fastest, easiest, and most accurate video editing software available for everyday useóperiod. With the extensive included video tutorials, youíll be editing HD and 3D movies like a pro in no time. Simply chose the right product package for you.
Payware
$60

OS:

Version history
Latest version
23 (August 14, 2019)
Developer's site
Visit developer's site
Buy and download Pinnacle Studio 23
Software License
Payware
$60
Supported operating systems

Windows
Version history / Release notes / Changelog
See whatís new in Pinnacle Studio 23, our best just got better!

NEW Video Mask Creator
Ultimate Only
Video Masks are a revolutionary tool for everything from basic fixes to advanced edits. Take advantage of Video Masks to blur out faces and licence plates, enhance subjects, or remove unwanted objects. Get inventive with pro-level cinematic effects including cloning subjects, customizing creative transitions, and more.

NEW Text Masks
Ultimate Only
Get creative and create pro-level titles using Text Masks. Show related footage through your text to add depth and interest to your next project.

Itís the most powerful Pinnacle Studio yet!
Color Grading
NEW Selective Vectorscope
Ultimate Only
Take advantage of new Selective Vectorscope to correct color shifts between clips. Directly view and manipulate the color profile of your footage to keep skin tones consistent and looking natural, easily draw attention to objects, improve project cohesion, and more.

NEW LUT profiles
All Versions
LUT profiles make it easy to instantly add cinema-grade color grading effects to your project. Alter the mood, add drama, and more by choosing from preset profiles or creating and storing your own for later use.

Itís the most powerful Pinnacle Studio yet!
Streamlined Editing Tools
NEW Clip Nesting
Plus and Ultimate Only
Group clips together on your timeline with the new nesting feature to reduce clutter and make it simple to navigate sections of your project.

NEW Copy/Paste Color Attributes
Ultimate Only
Maximize your workflow efficiency by easily duplicating your customizations across clips. The ability to instantly replicate your precise alterations will save you valuable minutes of editing time.

ENHANCED Keyframing
All Versions
Improved keyframing controls enables you to customize your transitions and creative effects to the last detail.
NEW Export Alpha Channel
Ultimate Only
Preserve transparency in your video export for unique effect, or to use clips as overlays in future projects.
NEW 360 Freeze Frame
Ultimate Only
Explore a split second moment in time from all angles using new 360 video freeze frame.
NEW Create Animated GIFs
Plus and Ultimate Only
Capture facial expressions, actions, or artistic time lapses, and export the clip as a GIF for easy viewing across online platforms.
ENHANCED Three and
Four-point editing
Plus and Ultimate Only
Insert clips at exactly the right moment of your project with the precision of three and four-point editing.
NEW NewBlue Audio Essentials
Ultimate Only
Add sound effects, such as chorus, delay, echo, and distortion, and streamline audio processing workflows with ease.
NEW Split Screen video templates
All Versions
With new templates and enhanced grid overlay functionality, easily create custom split screen videos.
NEW Batch processing
Plus and Ultimate Only
Ease your export process by processing multiple files at one time, minimizing required interaction.
ENHANCED Performance
All Versions
Enjoy higher bitrate and enhanced Intelģ Quick Sync video hardware acceleration.
NEW Training material
All Versions
Learn the new features of Pinnacle Studio 23 with new training videos and written how-to tutorials.

https://www.pinnaclesys.com/en/products/studio/?utm_source=cj&utm_medium=affiliate&utm_campaign=Skimlinks#whats-new

View full changelog
Sections/Browse similar tools
Alternative to Pinnacle Studio
Guides and How to's
Pinnacle Studio - dual monitor setup (nVidia)
-
Read
Pinnacle Studio - DVD menu with motion backround and thumbnails
-
Read
Pinnacle Studio - Multilevel DVD Menu
-
Read
Pinnacle Studio - PIP video effect (workaround)
-
Read
Pinnacle Studio - prepare DVD content for burning
-
Read
View all guides with guide description here
Tool features, DVD Author(BETA!):
Acronyms / Also Known As
Pinnacle Studio Plus, Pinnacle Studio Ultimate, Pinnacle Studio HD
Share software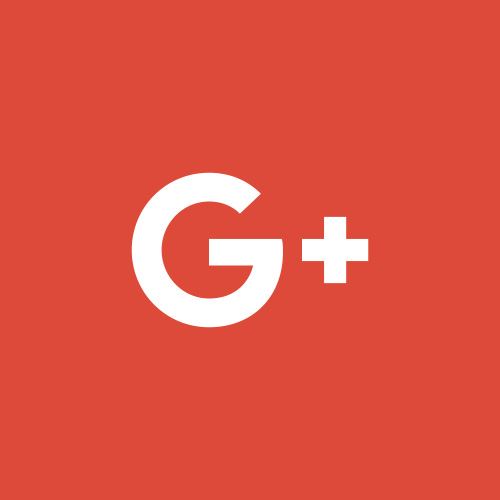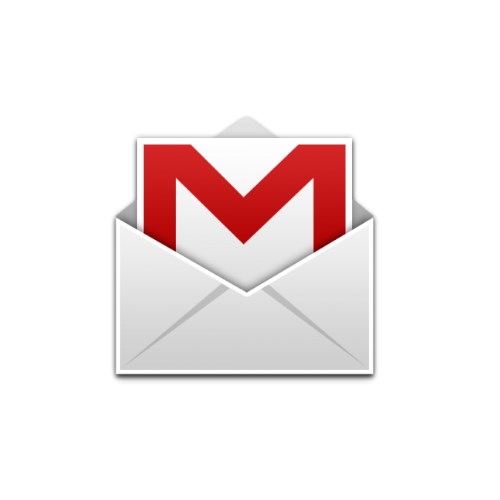 Notify me when software updated or report software
Email me when it has been updated
Report this software (dead link/new version)
| | |
| --- | --- |
| 175 reviews, Showing 1 to 5 reviews | |
For me the most stable and working version was Studio 12. After that it just turned to garbage.
Studio 12 still works with Windows 10 but unfortunately, because I have a 4K UHD monitor, there is no way to change the way it looks, even with compatibility mode the program looks "miniscule" and almost impossible to work with.


Review by tmelo67
on May 27, 2020 Version: Pinnacle Studio 23 OS: Windows 10 64-bit Ease of use: 1/10 Functionality: 1/10 Value for money: 1/10 Overall:
1/10
Yes, I know it's an old version. I've used it since v13 and it was fine up to that fateful day when I thought it was time to upgrade.

Not so much!

Since the upgrade I've had to cajole it with all sorts of tweaks that nobody should have to do to get it to function well. Yes although older, my desktop was hopefully upgraded to make it work: currently it a Dell Precision 490, dual quad-core Zeon 3.73GHz procs, 16GB fast ram, all SSD's, nVidia Quadro FX3500 GPU. I really don't think horsepower is the issue...

Numerous times I've submitted requests to the forums and....crickets from Avid; other users have responded well and THAT'S where I got 99.999% of my help...from folks who are in the same boat I'm in.

Sorry AVID, your boat's leaking badly (from what I can tell from these reviews) and I'm tired of baling the water with a thimble. At this point, I'm not sure whose software I'll use, but I can flatly say it won't be yours.


Review by Jimbo R
on May 26, 2020 Version: Studio 20.6.0.322 OS: Windows 7 64-bit Ease of use: 4/10 Functionality: 9/10 Value for money: 2/10 Overall:
3/10
The software is a master at crashing down that too at the most important time. Initially I thought it was my computer problem (i7-4th gen,3.2ghz, 16GB ram,2gb dedicated) Hence I purchased the latest Dell XPS 15 i9 8th generation. Paid more than $2,000.

A simple task of editing a 25 minutes recording that too without adding any effects, all I did was trimming off unwanted parts of the video, no chroma, no transition, no effects but still it crashes. What a joke after spending all that amount on a system and on the latest version of Pinnacle.

The worst problem is the video and audio is always out of synch. Even though I have an avhd sony camcorder !


Review by PSM Kokkur
on May 1, 2020 Version: ultimate 23 OS: Windows 10 64-bit Ease of use: 4/10 Functionality: 2/10 Value for money: 2/10 Overall:
2/10

I was using Pinnacle/Avid/Corel products for ages. Since I think version 9. Till now. And now I have finally switched to Resolve Studio. And I feel like I have left some ugly prison. A great feeling. I am amazed by the ergonomy and functionality put into Resolve after struggling with Pinnacle's problems, which are:

* unreliability! the longer and more complicated project the bigger chance that it will never render correctly, start crashing including black or red fragments inside your movie etc. What is worse: the files become unusable and you have to re-create the project from scratch.
* lack of logic in basic edititng functions. The timeline was functioning logically till about version 11 and then they changed it so, that there is no possiblity to do true trim edit mode where all the material behind the cursor is logically pushed / pulled when you delete or extend the clip at the cursor. Such a simple thing and Pinnacle never did it right. At least after destroying it.
* overbloating software with a lot of pathetic effects and other crap - completely unnecesary. And what is worse: with every version those addons are incompatible with previous versions. You cannot expect re-rendering of the project created with earlier version of Studio. Theoretically it should work but my experience is - sorry no way. Unless project is very simple.

Now I have comparison with Resolve (which is FREE!!!! compared to paid version of Studio) and I don't believe I didn't trash it much earlier. The learning curve is much steeper but as soon as you learn basic editing concepts with that software the whole process is SO much faster.

My mind was blown by the possiblity (In Resolve) to very quickly go through many hours of footage, quickly choose clips I need, put them into timeline, edit, add titles/effects etc and render 4 different versions simultanously, and then automatically copy only used parts of source material to a backup drive deleting unused clips and extracting only used fragments of long clips. To do the same in Pinnacle would take 3-4 times more time. Even if it would not crash.

Don't understand me wrong: Pinnacle Studio is very easy to use, and has ALL the functinality any prosumer would ever need. And this is true since about 5 last versions or more. I think version 15 was more than enough for me. The problem is that those functionalities either crash/are buggy, or there is something illogical (like lack of true trim cut mode), or hidden in the pile of crapware (if you have 1000 transitions to choose from it does not make sense - even if you find the perfect one you will waste a lot of time searching).

The problem is not in the price (even if you compare it to free Resolve), not in the lack of functions. The problem is that for Pinnacle/Avid/Corel it was always more important to add new crap than to remove bugs, and polish existing functionalities.




Review by damago1
on Dec 17, 2019 Version: 23 OS: Windows 10 64-bit Ease of use: 6/10 Functionality: 3/10 Value for money: 2/10 Overall:
2/10
Studio 23 ultimate wont install and customer service couldn't understand me enough to get the issue resolved
Bought Studio 23 Ultimate and it was bundled with other Corel software. I have been hesitating on upgrading for a couple of years because i had issues during installation, at least with studio 21 ultimate. I have been with the studio ultimate supporter since studio 11 but after this last experience i just cannot do it anymore. All the bundled software installed perfectly, had no issues. Studio 23 however turned into a nightmare, kept crashing at the beginning and told me to restart. I was on their live chat 5 or 6 times that night and the phone twice but could not get any resolution because all customer service inquires seemed to be outsourced from out of the country. I couldn't get very technical with my issue with someone reading a book or cue card, its kinda like calling 911 with an emergency only to find the operator speaks Hindi reading from a script, what are they thinking? Technical support is suppose to be TECHNICAL SUPPORT, how can you support my technical issues when you cant understand me? After about 4 days and countless hours, i finally got it installed but it will my last Studio installation i have to endure. I recommend spending the money for Adobe After Effects or Premier Pro, the installation is a breeze and you can skip customer service all together.




Review by Wade
on Dec 9, 2019 Version: Studio 23 Ultimate OS: Windows 10 64-bit Ease of use: 1/10 Functionality: 1/10 Value for money: 1/10 Overall:
1/10
| | |
| --- | --- |
| 175 reviews, Showing 1 to 5 reviews | |
| | |
| --- | --- |
| 1 tool hits, Showing 1 to 1 tools | |
Explanation
:
NEW SOFTWARE
= New tool since your last visit
NEW VERSION
= New version since your last visit
NEW REVIEW
= New review since your last visit
NEW VERSION
= New version
Latest version
Version number / Beta version number / Update version number and when it whas released.
Type and download
NO MORE UPDATES?
= The software hasn't been updated in over 2 years.
NO LONGER DEVELOPED
= The software hasn't been updated in over 5 years.
RECENTLY UPDATED
= The software has been updated the last 31 days.
Freeware
= Download Free software.
Freeware
Trialware
= Download Free software but some parts are trial/shareware.
Free software
= Download Free software and also open source code also known as FOSS (Free and Open Source Software).
Free software
Trialware
= Download Free software and also open source code but some parts are trial/shareware.
Freeware Ads
= Download Free software but supported by advertising, usually with a included browser toolbar. It may be disabled when installing or after installation.
Free software Ads
= Free Download software and open source code but supported by advertising, usually with a included browser toolbar. It may be disabled when installing or after installation.
Trialware
= Also called shareware or demo. Free Trial version available for download and testing with usually a time limit or limited functions.
Payware
= No demo or trial available.
Portable version
= A portable/standalone version is available. No installation is required.
v1.0.1 = Latest version available.
Download beta = It could be a Beta, RC(Release Candidate) or an Alpha / Nightly / Unstable version of the software.
Download
15MB
= A direct link to the software download.
Win
= Windows download version. It works on 32-bit and 64-bit Windows.
Win64
= Windows 64-bit download version. It works only on 64-bit Windows.
Mac
= Mac download version. It works on 32-bit and 64-bit Mac OS.
Mac64
= Mac OS download version. It works only on 64-bit Mac OS.
Linux
= Linux download version.
Portable
= Portable version. No installation is required.
Ad-Supported
= The software is bundled with advertising. Be careful when you install the software and disable addons that you don't want!
Visit developers site = A link to the software developer site.
Download (mirror link) = A mirror link to the software download. It may not contain the latest versions.
Download old versions = Free downloads of previous versions of the program.
Download 64-bit version = If you have a 64bit operating system you can download this version.
Download portable version = Portable/Standalone version meaning that no installation is required, just extract the files to a folder and run directly.
Portable version available = Download the portable version and you can just extract the files and run the program without installation.
Old versions available = Download old versions of the program.
Version history available = Complete changelog on our site.

= Windows version available.

= Mac OS version available.

= Linux version available.
Our hosted tools are virus and malware scanned with several antivirus programs using
www.virustotal.com
.
Rating
Rating from 0-10.
Browse software by sections
All In One Blu-ray Converters (11)
All In One DVD Converters (14)
All In One MKV to MP4, Blu-ray, UHD (11)
All In One Video Converters (20)
Animation (3D, 2D Animation) (11)
Audio Editors (17)
Audio Encoders (78)
Audio Players (17)
Authoring (Blu-ray, UHD, AVCHD) (18)
Authoring (DivX) (5)
Authoring (DVD) (30)
Authoring (SVCD, VCD) (10)
Bitrate Calculators (7)
Blu-ray to AVI, MKV, MP4 (15)
Blu-ray to Blu-ray, AVCHD (10)
Burn (CD,DVD,Blu-ray) (23)
Camcorders, DV, HDV, AVCHD (32)
Capture TV, DVD, VCR (30)
CD, DVD, Blu-ray recovery (3)
Codec Packs (7)
Codec, Video Identifiers (29)
Codecs (64)
Decrypters (DVD Rippers) (16)
Decrypters (UHD, Blu-ray Rippers) (10)
DigitalTV, DVB, IPTV (37)
DVD to DVD (20)
DVD to MP4, MKV, H264, H265 (16)
DVD to VCD, SVCD (5)
DVD to XviD, AVI, DivX (16)
ISO, Image (16)
Linux Video Tools (155)
MacOS Video Tools (208)
Media (Blu-ray, DVD, CD) (9)
Media Center, HTPC (38)
Other Useful Tools (137)
Photo Blu-ray, DVD, SlideShow (8)
Portable (Mobile, PSP) (35)
Region Free Tools (5)
Screen capture , Screen recording (25)
Screenshots , Thumbnails (12)
Subtitle Editors (67)
Video De, Multiplexers (59)
Video Editors (Advanced, NLE) (34)
Video Editors (Basic) (49)
Video Editors (H264, MP4, MKV, MTS) (19)
Video Editors (MPG, DVD) (16)
Video Editors (WMV, AVI) (16)
Video Encoders (AVI, WMV) (39)
Video Encoders (H264, H265, MP4, MKV) (43)
Video Encoders (MPG, DVD) (24)
Video Encoders , Converters (152)
Video Frameservers (9)
Video Players (42)
Video Repair, Fix (22)
Video Scripting (11)
Video Streaming (22)
Video Streaming Downloaders (77)
Virtualdub Tools (11)