Tool
Description
Type
Rating
Reviews
With Vegas Movie Studio, the most efficient movie editor yet, you can easily organize, edit, and enhance all of your photos and videos with amazing special effects, spectacular titles and custom music. With a new, modern user interface, version 14 of VEGAS® Movie Studio features powerful multicam editing tools, optimized hover scrub technology, efficient RAM preview, high resolution (including 4K) and all the effects you need to tell the perfect story. And use the included SmartSound® Sonicfire Pro® 6, NewBlueFX video effects and the Hitfilm Toolkit Pack to take your videos to the next level. Platinum and Suite versions costs $80 and $140.


Trialware
$50

OS:


File size: 4.5MB
Version history

Latest version
16.0 (February 11, 2019)
Download
Visit developer's site
Download Vegas Movie Studio 16.0
4.5MB
Win
Software License
Shareware (Free download but time limited software. Full version from $50)
Supported operating systems

Windows
More information and other downloads
Former known as SonicFoundry VideoFactory.
Former known as Screenblast Movie Studio.

Version history / Release notes / Changelog
VEGAS MOVIE STUDIO 16.0

A CUTAWAY FROM THE REST
VEGAS Movie Studio 16
Equipped with the latest features, VEGAS Movie Studio 16 has everything you need to enhance your workflow, your efficiency and to set visual, exciting highlights. Your evolved and easy-to-use video editing kit is waiting for you!

Guided Video Creator
GUIDED VIDEO CREATOR
Let VEGAS Movie Studio help you make the perfect video
Need a helping hand? Create your videos while VEGAS Movie Studio 16 guides you from start to finish. Arrange your clips, add music and a title, then finish and deliver, all in a guided workflow - always with the option to take full control in your timeline.

Clear, mode-based workflows
CLEAR, MODE-BASED WORKFLOWS
Automatically optimize the interface for the task at hand
Move between specialized user interfaces to import files, add graphics, apply effects, add transitions, and finish your movie. Or switch to Power User mode for complete access to all of your tools. Quickly move between any modes for fast, efficient video creation.

ENHANCE YOUR WORKFLOW
Interactive storyboard editing
Interactive storyboard editing
Assemble your videos quickly and intuitively with a storyboard. Lay out, trim, and rearrange your clips in the storyboard, and watch as the additions and changes you make are updated on the Main Timeline automatically. A great way for rough cutting and fast edits.

Automatic saves after every edit
Automatic saves after every edit
A great new addition to VEGAS Movie Studio is the peace of mind brought by real-time Autosave. Now, every edit you make is saved automatically, so you never lose work if something goes wrong. Edit with confidence – VEGAS Movie Studio always has your back!

Hover scrub
Hover scrub
Scrub through your video thumbnails right down to exact frames, and find the important parts of your video before you add it to the project. Simply move the cursor over the thumbnail to find any frame.

In/out points
In/out points
Set in and out points for any of your media files before you add them to your project. Add the file to your project, and the timeline automatically trims the event to the in/out points you set. You can still re-trim to the full length of the media file on the timeline.

Resizable thumbnails
You can now resize thumbnails to see more detail and hover scrub to exact frames more easily. A larger thumbnail means you can scrub and pinpoint specific frames more precisely to accurately mark in and out points.

Preview multiple selected files
Preview multiple selected files
Select multiple clips in Project Media and preview each in sequence with a single play. Combine with the storyboard and in/out points for a fast, powerful way to make and preview a rough edit even before you work in the timeline.

Confirmation that you want to cancel a render
Confirmation that you want to cancel a render
If you've ever felt the frustration of accidentally stopping a long render that's almost finished, worry no more. Enjoy the extra protection of confirming that you want to cancel.

Delete track warning
Delete track warning
A cool new safety feature – VEGAS Movie Studio 16 warns you if the track you're about to delete contains any media. No more accidentally deleting clips from your project – know for sure that you're safe!

INCLUDED IN VEGAS MOVIE STUDIO 16 PLATINUM AND SUITE
Precise motion tracking
Precise motion tracking
The easiest way to track moving objects
You've been asking for it for years, and now it's here – coming from professional video editing – introducing true motion tracking in the new Bézier Mask FX! No more manual keyframing of your masks – isolate, follow, and apply FX to moving objects in any scene, with keyframes generated automatically, in seconds. Take your FX to the pro level!

World-class video stabilization
World-class video stabilization
A simple and powerful way to rescue shaky video
Does your video have a case of the shakes? No problem. The new video stabilization engine in VEGAS Movie Studio 16 quickly stabilizes wobbly footage and gives you smooth, professional video with just a click. Easy and powerful – salvage footage you thought was unusable. Now possible with this professional video editing feature!

Mask around objects – Bézier masking
Mask around objects – Bézier masking
It's never been easier to isolate and add effects to objects in your video. Work right in the Preview window to quickly add and customize Bézier masks in an easy interface. Follow objects with powerful motion tracking, and pin other objects or text to move right along with them.

Complete 360° editing workflow
Be on the bleeding edge of 360° video! Make immersive, interactive video environments quickly and efficiently. Stitch together dual-fisheye or multi-camera 360° views with ease, preview your video in 360°, and export directly to YouTube or other 360° video services.

Auto save and backup
Auto save and backup
Enjoy the peace of mind that comes with regular, automatic backups of your work. Choose your interval, save in your project folder or any other location, and then return and open your previous backups at any time. It's a great way to keep multiple versions of your project.

Display length on event
Display length on event
With this optional display, you'll be able to see the exact length of your timeline clip events displayed right on them. Not only that, you can change the display value to instantly adjust the length of the event with frame accuracy. No more dragging ends or counting frames.

Indicate effects
Indicate effects
You've long been able to add video effects to media. This button tells you when the media in a timeline event has FX added, and lets you access and edit the Media FX directly from the timeline – even if multiple events use the same media. Add FX to the media, to apply the FX to every timeline event that uses that media.

Temporarily ignore event grouping
Temporarily ignore event grouping
Sometimes the perfect edit means moving a group of events all at once. But sometimes you need to move only one or two and leave the others. Now you can temporarily ignore event grouping instantly to make your edit, while the events stay permanently grouped.

Add missing stream
Add missing stream
If you've ever added only the audio or video of a clip to the timeline, or deleted one or the other, here's a simple way to Instantly add it back. No need to hunt for the clip: add it manually, and trim to fit – VEGAS Movie Studio does it all for you with a click.

NewBlue Transitions 5 Ultimate
NewBlue Transitions 5 Ultimate
Choose from a huge array of great pro-level animated transitions to give your videos a funky, slick, or hip vibe.

Add more punch and visual excitement to your work with only a few clicks.

View full changelog
Sections/Browse similar tools
Alternative to Vegas Movie Studio
Guides and How to's
Acronyms / Also Known As
Movie Studio, MovieStudio, Sony MovieStudio, Sony Movie Studio, Sonic Foundry VideoFactory, Screenblast Movie Studio, Vegas Movie Studio HD Platinum, Vegas Movie Studio HD, VMStudio
Share software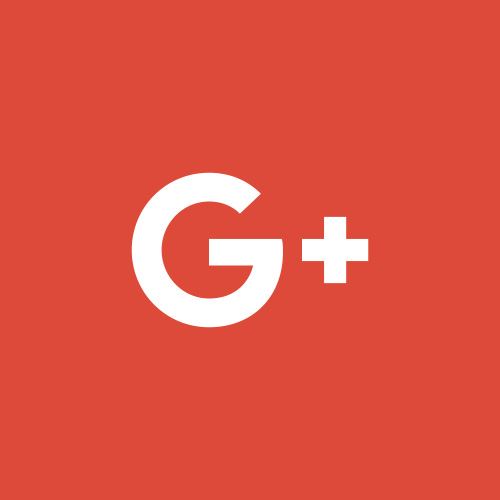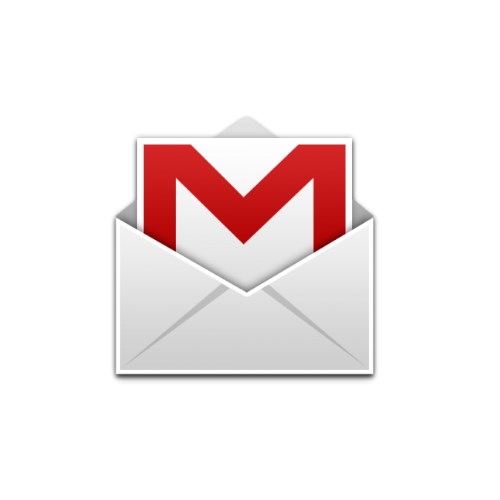 Notify me when software updated or report software
Email me when it has been updated
Report this software (dead link/new version)
| | |
| --- | --- |
| 25 reviews, Showing 1 to 5 reviews | |
I have used various editors including Vegas Movie Studio (VMS), Pinnacle Studio (7,8 and 9), and Cyberlink Power Director 3. Let me tell you how refreshing it is to use such a powerful and STABLE editor like VMS. I have spent many frustrated nights using Pinnacles Studio and now that Sony has replaced MyDVD with their own DVD Architect, I have finally uninstalled Power Director and removed the Pinnacle infestation from my computer. VMS has features like chromakey, and PiP that the others dont have or charge extra in a "plus" version. All render high quality video but VMS rendering engine is the fastest.
Review by tdm
on May 5, 2009 Version: 4.0 OS: WinXP Ease of use: 7/10 Functionality: 9/10 Value for money: 9/10 Overall:
9/10
9.0b still doesn't burn working BD5 or BD9 disks that play in a player. Back to doing it with Nero...
Review by HaveBlue
on Dec 30, 2008 Version: 9.0b OS: WinXP Ease of use: 8/10 Functionality: 8/10 Value for money: 9/10 Overall:
8/10
$50 well spent, especially if you use a Sony camcorder. I also have a older (v 6.5) version of Premiere, and Vegas Movie compares very favorably with it as a professional-style editor that isn't so dumbed down that it becomes limiting. (Of course, Vegas works much faster and accepts more formats than does my old Premiere that was made before WinXP.)

I was delighted to find that Vegas Movie can do many things that one would expect only a much more expensive, "professional" editor to do. For example, it can do transparent overlays, like if you want to place a watermark on your video.

One problem that I experienced with Vegas Movie is that sometimes, when I click the main timeline preview Play button, it will cause my computer to freeze while it runs through the entire movie, and the computer remains frozen until I reboot it. However, I learned from experience that this can be prevented by minimizing all of the tracks, making the movie preview window small and "draft option" in appearance, and turning off all unneeded programs that may be running in the background. My computer system is an older one that has been through many upgrades, so that may have something to do with this issue. I mention the solution here in case anyone else encounters that problem.

Other programs I have used in addition to Premiere include several versions of MainActor, VideoEdit, Windows Movie Maker, VideoWave, and some I can't remember. So far, Vegas Movie is the best of them all.

I should mention that I use the excellent free QuickMediaConverter to convert VOB files for use with Vegas Movie.


Review by LilPeck
on Dec 18, 2008 Version: 8.0c OS: WinXP Ease of use: 9/10 Functionality: 8/10 Value for money: 9/10 Overall:
8/10
I have edited programs with Adobe Premiere 6.1 and Premiere Elements 3. Beginning last week, I started using Sony Vegas Studio to edit my current project. I found one huge defect that results in a program failure due to memory leakage. It took me two days to learn how to avoid this crash...

Do not show AVCHD program media in thumbnail view. Use list view instead.

But this caveat notwithstanding, the program is very stable. The large number of effects and filters are excellent. My congratulations to the designers and programmers. My only disappointment is that the maximum source count is four. At least one more video and audio timeline source should be made available.


Review by luigi2000
on Jul 8, 2008 Version: 8.0d OS: WinXP Ease of use: 9/10 Functionality: 10/10 Value for money: 10/10 Overall:
10/10
Of course there is a "scene view" box. Top left menu bar select View, in drop down menu click Video Preview.Scene view box will appear bottom right of screen.
Vegas Movie Studio might not have everything but it works and your computer does not crash.


Review by unscramble
on May 26, 2008 Version: 6.0b (build126) OS: WinXP Ease of use: 9/10 Functionality: 10/10 Value for money: 10/10 Overall:
10/10
| | |
| --- | --- |
| 25 reviews, Showing 1 to 5 reviews | |
| | |
| --- | --- |
| 1 tool hits, Showing 1 to 1 tools | |
Explanation
:
NEW SOFTWARE
= New tool since your last visit
NEW VERSION
= New version since your last visit
NEW REVIEW
= New review since your last visit
NEW VERSION
= New version
Latest version
Version number / Beta version number / Update version number and when it whas released.
Type and download
NO MORE UPDATES?
= The software hasn't been updated in over 2 years.
NO LONGER DEVELOPED
= The software hasn't been updated in over 5 years.
RECENTLY UPDATED
= The software has been updated the last 31 days.
Freeware
= Download Free software.
Freeware
Trialware
= Download Free software but some parts are trial/shareware.
Free software
= Download Free software and also open source code also known as FOSS (Free and Open Source Software).
Free software
Trialware
= Download Free software and also open source code but some parts are trial/shareware.
Freeware Ads
= Download Free software but supported by advertising, usually with a included browser toolbar. It may be disabled when installing or after installation.
Free software Ads
= Free Download software and open source code but supported by advertising, usually with a included browser toolbar. It may be disabled when installing or after installation.
Trialware
= Also called shareware or demo. Free Trial version available for download and testing with usually a time limit or limited functions.
Payware
= No demo or trial available.
Portable version
= A portable/standalone version is available. No installation is required.
v1.0.1 = Latest version available.
Download beta = It could be a Beta, RC(Release Candidate) or an Alpha / Nightly / Unstable version of the software.
Download
15MB
= A direct link to the software download.
Win
= Windows download version. It works on 32-bit and 64-bit Windows.
Win64
= Windows 64-bit download version. It works only on 64-bit Windows.
Mac
= Mac download version. It works on 32-bit and 64-bit Mac OS.
Mac64
= Mac OS download version. It works only on 64-bit Mac OS.
Linux
= Linux download version.
Portable
= Portable version. No installation is required.
Ad-Supported
= The software is bundled with advertising. Be careful when you install the software and disable addons that you don't want!
Visit developers site = A link to the software developer site.
Download (mirror link) = A mirror link to the software download. It may not contain the latest versions.
Download old versions = Free downloads of previous versions of the program.
Download 64-bit version = If you have a 64bit operating system you can download this version.
Download portable version = Portable/Standalone version meaning that no installation is required, just extract the files to a folder and run directly.
Portable version available = Download the portable version and you can just extract the files and run the program without installation.
Old versions available = Download old versions of the program.
Version history available = Complete changelog on our site.

= Windows version available.

= Mac OS version available.

= Linux version available.
Our hosted tools are virus and malware scanned with several antivirus programs using
www.virustotal.com
.
Rating
Rating from 0-10.
Browse software by sections