Our website is made possible by displaying online advertisements to our visitors.
Please consider supporting us by disabling your ad blocker or buy
PlayOn and record Netflix
:)
Tool
Description
Type
Rating
Comments
SmallDVD is a simple DVD authoring utility for MacOSX that will take ready-encoded MPEG2 files and create a DVD image from them that can be burnt using Disk Utility. It is an AppleScript front-end for dvdauthor and a variety of other existing command line tools. It requires iMagine Photo and MacOSX 10.4 or 10.5
Freeware
OS:Mac
Version:2.4
Released:Jul 30,2011
File size:6.3MB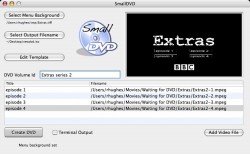 Click to enlarge screenshot
Latest version
2.4 (July 30, 2011)
Download
Download SmallDVD 2.4
[6.3MB]
Download old versions
Download SmallDVD old versions
Supported operating systems

Mac OS
License
Freeware
Complete Version history / Release notes / Changelog
SmallDVD 2.4

SmallDVD 2.4 is available for download. This version adds more control over the colours of the DVD menu.

You can now:

* specify the colour of the buttons, labels, and the highlight and select colours used when navigating the DVD
* choose to use a solid colour as the background instead of an image file
* choose whether the buttons should have borders (I always thought this was necessary, but turns out they weren't).

I've also improved (I hope) the logic about which menu settings get saved in the template.

There is known problem when selected dark coloured labels on a dark image background. The button borders show up, but the text doesn't. I think this is a bug/oddity in iMagine Photo which is used to create the menus. If you use a solid background, or lighter colours, it's OK.


SmallDVD 2.3

This release adds the ability to create DVDs without menus and optionally play the videos in a loop. There is also an updated version of ffmpeg, and a change to the way MPEG2 files are handled.

A new DVD settings tab has been added, which allows you to specify whether the DVD should be created with a menu or not (by default, a menu is created). If you put several videos on a menuless DVD, they will play in sequence. If the DVD has no menu, you can specify whether the videos should play in a continuous loop. Also, the aspect, format and chapter settings have been moved from the DVD menu tab to the DVD settings tab.

This release also makes two changes to the way ffmpeg is used. The short reason for this is to improve the compatibility with MPEG2 input videos.

If you're interested in the long explanation, first, a word of explanation. ffmpeg is the fabulous video conversion command line utility which SmallDVD uses for converting and remultiplexing video files ready for placed on a DVD. It is constantly evolving, supporting more file formats. As ffmpeg doesn't have formal releases, it is typically built from source code using all the latest enhancements submitted. But it appears that "latest" is not always "greatest".

All versions of SmallDVD up to and including 2.0 used a version of ffmpeg I compiled back in March 2007. For SmallDVD 2.1 (and subsequently 2.2), I compiled a new version to enable a wider variety of files to be accepted by SmallDVD. However, this later version had two problems:

* Videos saved from MPEGStreamClip as "MPEG2 with MP2 audio" were no longer accepted by SmallDVD.
* In some cases, chapter marks were not being inserted correctly in MPEG2 videos.

The first of these problems was an ffmpeg bug, which was fixed by building a newer version. However, this still showed the second problem. Therefore, while I have included a new version of ffmpeg (r21020) in SmallDVD 2.3, I have also reinstated the original version I was using (r8320) up until SmallDVD 2.0.

So, in SmallDVD 2.3, MPEG2 input video which does not require conversion will use the old ffmpeg. All other video which does require conversion will use the new ffmpeg (this includes MPEG2 files you have explicitly set to be converted).

The end result, hopefully, will be better compatibility with as many types of files as possible. Ideally, I would like to use just one ffmpeg, but until I can get the new version working as reliably on MPEG2 files as the old version did, I will retain both.


SmallDVD 2.2

This release makes a number of improvements to the DVD menu creation, based on requests I've received. These are:

* Additional text can be placed on the menu without being linked to any video file. This would typically be used for creating a title for the menu or other labels. To create a label, add text to the button position table (see image below for an example). Anything without text specified will be used as a button.
* Fonts for buttons and labels can be specified separately, and can be set from Font Book. Clicking the font icon next to font name will take the currently selected font in Font Book. If the Font Book application is not running, it will open it first.
* The default menu template now has 8 buttons instead of 4.
* The menu template defaults have been moved to a proper preferences file (this was something I only discovered how to do after the initial release of SmallDVD, and had never got round to changing). This does mean that SmallDVD 2.2 ignores defaults saved in previous versions, but it makes it feasible to edit these outside SmallDVD using the Property List Editor. Open the file Library/Preferences/uk.co.smallsoftware.smalldvd.plist file if you need to do this.


SmallDVD 2.1

While the functional differences from 2.0 are fairly small, it is a significant release in that it is now Intel-only, and requires Mac OS X 10.5 (Leopard) or 10.6 (Snow Leopard).

The reason for this is that it includes a new, right-up-to-date version of the ffmpeg utility used for converting and multiplexing the video. Previous versions of SmallDVD had been using a version of ffmpeg from March 2007. Since then, a lot of enhancements have been made, and a lot of new file formats added. So it was about time it got updated.

Other changes and enhancements in this version include:

* No longer prompts for the video title when a file is added. The default title is taken from the filename. This can be changed by double-clicking on the title in the video list. Then click "Update Preview" to see the change reflected in the menu.
* Video files can now be resorted by dragging them in the file list. However, this means that when files are added to SmallDVD by dragging (added in 2.0), they must now be dragged to the menu preview, not the file list.
* Fixed a bug that allowed the window to be resized, which messed up the layout.
* Upgraded dvdauthor utility (to 0.6.14).
* Minor changes to the user interface.


SmallDVD 2.0 released

This version has only minor changes since 2.0b3:

* fixed the occasional Applescript errors
* changed the default background image to something a bit blacker


SmallDVD 2.0 beta 3

* Drag and drop video files into either the menu preview or the file list. If you drag multiple files at the same time, would will be prompted for the title of each in turn.
* Burn the DVD directly from SmallDVD. If you choose this option, the disk image .iso file will still be retained after burning.


v2.0 beta 2

The main new feature in this release is the ability to set custom video and audio conversion bitrates. There are also one or two minor bug fixes.


v2.0 beta 1
* added control over the conversion bitrate for non-MPEG2 input files
* overhauled user interface, which merges the video file selection and template editor windows

Known problems:

* Currently, only three conversion rates are available, "Good", "Better" and "Best". In the future I will add more, and allow custom settings. "Good" and "Better" fit about 130 minutes onto a 4.3Gb DVD, "Best" fits about 95 minutes. "Good" is does a single pass conversion, "Better" and "Best" do two-pass conversion which is slower, but higher quality.
* When selecting "New" or "Load" from the file menu, there's an error displayed. You can just ignore this, it doesn't do any harm.


v1.0
* doubled the size of the preview window
* fixed the "can't get word 2″ error when trying to add invalid video files


v0.8
- changed the remultiplexing utility to use ffmpeg. This also enables the input video to be converted to an appropriate format if necessary. See file formats for more details.
- changed the batch processor to use Growl notifications to deliver status messages. If Growl is installed, it will display a notification for the start and finish of each DVD being created. If you haven't got Growl installed, you won't see any messages.
- major code restructure, which you can't see, but was definitely necessary!

v0.7
- adds support for NTSC menus (previously they were all forced to be PAL)
- adds ability to load and save DVD definitions (via the file menu)
- adds ability to save default template settings (via the file menu)
- includes simple batch processor for creating multiple DVD images in one go ("Using the batch processor" for more details)
- fix for bug which caused wrong fonts to be used in menus


v0.6
- Fixed problem where menus buttons were positioned wrongly when using a 16:9 menu on a DVD player configured 4:3 mode.
- Upgraded to dvdauthor 0.6.12alpha (to enable the button positioning fix


v0.5
- Added simple point-and-click interface for positioning menu buttons. See "Using the template editor" for more details
- Added default menu background
- Fixed bug which prevented DVD creation working with terminal output for users who didn't have bash as their primary shell
- Exiting SmallDVD now also exits iMagine Photo
- more documentation, including using the template editor, and converting files from other formats for use in SmallDVD


v0.4
- Added ability to set chapter lengths to the template editor
- Can now remove video files from the list
- DVDs now return to menu after playing each video (might allow this to be configurable in the template in a later version)
- Aspect ratio of preview menu now changes when set in the template editor


v0.3
- Changed the way temporary files are stored to hopefully make it more resilient to unexpected missing folders
- Added ability to change aspect ratio from 16:9 to 4:3 (set in the template)


v0.2
- Fixed a bug that caused the temporary items folder not to be created at startup


v0.1
October 2006

Prerequisites
- MacOSX 10.4
- iMagine Photo

Included in the package
- dvdauthor & spumux (from dvdauthor)
- mpeg2enc, mplex & png2yuv (from mjpegtools)
- mkisofs (from cdrtools)
- bbdmux (from bbMPEG)
- Native Intel and PPC versions of each of these are included (which is why there are different packages for each platform)

Known limitations
- Chapter marks are fixed at every 10 minutes (will fix this in a later version)
- Text only menu buttons (might add thumbnail image buttons in a later version)
- No chapter menus, no motion menus (unlikely to fix this in the near future)
- No checking for correct format of video files on input. If the file is not MPEG2 video with MP2 audio, create DVD will fail
- Doesn't work on MacOSX 10.3 (I'd like to fix this)

Hide changelog
Sections/Browse similar tools
Guides and How to's
Acronyms / Also Known As
smalldvd, smallDVD
Share software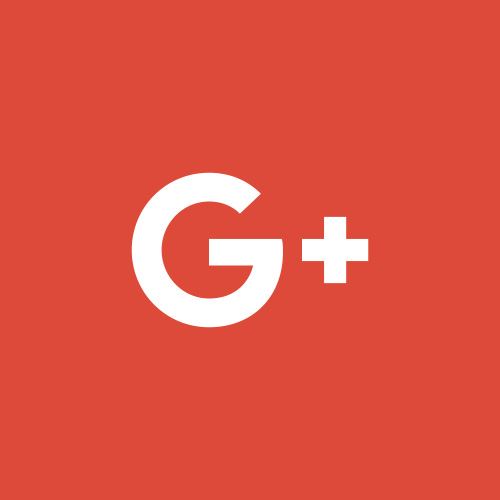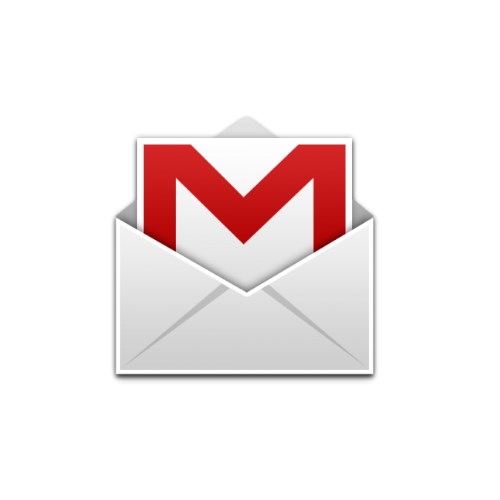 Notify me when software updated or report software
Email me when it has been updated
Report this software (dead link/new version)
| | |
| --- | --- |
| 0 reviews, Showing 0 to 0 reviews | |
| | |
| --- | --- |
| 0 reviews, Showing 0 to 0 reviews | |
| | |
| --- | --- |
| 1 tool hits, Showing 1 to 1 tools | - |
Explanation
:
NEW SOFTWARE
= New tool since your last visit
NEW VERSION
= New version since your last visit
NEW COMMENT
= New comment since your last visit
NEW VERSION
= New version
Type and download
NO MORE UPDATES?
= The software hasn't been updated in over 2 years.
NO LONGER DEVELOPED
= The software hasn't been updated in over 5 years.
RECENTLY UPDATED
= The software has been updated the last 31 days.
Freeware
= Free software.
Free software
= Free software and also open source code.
Freeware/Ads
= Free software but supported by advertising, usually with a included browser toolbar. It may be disabled when installing or after installation.
Free software/Ads
= Free software and open source code but supported by advertising, usually with a included browser toolbar. It may be disabled when installing or after installation.
Trialware
= Also called shareware or demo. Trial version available for download and testing with usually a time limit or limited functions.
Payware
= No demo or trial available.
Portable version
= A portable/standalone version is available. No installation is required.
v1.0.1 = Latest version available.
Download beta = It could be a Beta, RC(Release Candidate) or an Alpha / Nightly / Unstable version of the software.
Download
[15MB]
= A direct link to the software download.
[Win]
= Windows download version. It works on 32-bit and 64-bit Windows.
[Win64]
= Windows 64-bit download version. It works only on 64-bit Windows.
[Mac]
= Mac download version. It works on 32-bit and 64-bit Mac OS.
[Mac64]
= Mac OS download version. It works only on 64-bit Mac OS.
[Linux]
= Linux download version.
[Portable]
= Portable version. No installation is required.
[Ad-Supported]
= The software is bundled with advertising. Be careful when you install the software and disable addons that you don't want!
Visit developers site = A link to the software developer site.
Download (mirror link) = A mirror link to the software download. It may not contain the latest versions.
Download old versions = Free downloads of previous versions of the program.
Download 64-bit version = If you have a 64bit operating system you can download this version.
Download portable version = Portable/Standalone version meaning that no installation is required, just extract the files to a folder and run directly.
Portable version available = Download the portable version and you can just extract the files and run the program without installation.
Old versions available = Download old versions of the program.
Version history available = Complete changelog on our site.

= Windows version available.

= Mac OS version available.

= Linux version available.
Our hosted tools are virus and malware scanned with several antivirus programs using
www.virustotal.com
.
Rating
Rating from 0-10.
Browse software by sections