Tool
Description
Type
Rating
Reviews
Lightworks, an Academy and Emmy award winning professional-grade editor with over 20 years of history in the film and broadcast industry. Having cut hundreds of films such as Pulp Fiction, The Departed, Centurion and Shutter Island, it includes a full feature set of editorial tools -- from advanced trimming and media management, to stereoscopic support and realtime effects including multiple secondary colour correctors. Lightworks has an advanced effects pipeline, utilizing the power of your GPU. And with support for up to 2K workflows with realtime effects, it is the most advanced editing application available. Lightworks Pro costs $120/year, more features, see version comparison.
Freeware
Trialware
$120

OS:




File size: 77MB
Old versions
Version history

Latest version
2021.1 (January 20, 2021)
Download
Visit developer's site
Download Lightworks 2021.1 Windows 64-bit
77MB
Win64
Download Lightworks 2021.1 Windows
77MB
Win
Download Lightworks 2021.1 Mac
Mac
Download Lightworks 2021.1 Linux
Linux
Download old versions
Download Lightworks old versions
Software License
Freeware/Trialware (Free download but some features are limited to pro/premium version $120)
Supported operating systems

Windows

Mac OS

Linux
Version history / Release notes / Changelog
New in Lightworks 2021.1

This is without a doubt the biggest release of Lightworks in the last ten years! The overall foundations of the application have been rewritten with a faster and more flexible open architecture. This allows any media to be brought into a project and played at its natural size and frame-rate without being altered.
Main Features:
Universal Projects

Historically, Lightworks always suffered from a limitation: creating a project required setting a base frame rate (e.g. 24fps, 25fps, 30fps, etc.). All imported media had to match this rate: there was no way to import a 25fps clip into a 30fps project or vice versa. Additionally, clips and sequences could only play at the project frame rate, limiting flexibility and playback.
Lightworks 2021 - Universal Projects

In Lightworks 2021.1, the project frame-rate limitation has been completely removed, allowing media with any frame-rate (including variable rate) to be imported into a project, played back, logged, and added into sequences seamlessly. All source clips are played at their native frame rate, in their native shape. Once clips are inserted into a sequence, they are automatically/dynamically reframed and retimed to fit the sequence output format.

IMPORTANT Information:
Due to the complexities of removing the project frame rate, there is now limited backwards compatibility with earlier versions of Lightworks (2020.1, 14.x, etc). When opening an existing Lightworks project in 2021.1, a new copy of the project will be generated.

Any changes made using this latest version will not appear when stepping back to an earlier version of Lightworks. You will still be able to open earlier versions and gain access to these projects, but you will not see any of the changes made using 2021.1.
Lightworks 2021 - Sequence Playback Format
Sequence Playback Format

Previously the playback format within a project was governed by the 'Output format' setting on the project card. This resulted in all Clips and Sequences being played back at the project output format regardless of the native rate and/or aspect-ratio.

In Lightworks 2021.1, you can now right-click on a sequence and select the "Playback format" required.

If you require a frame-rate that's not available in the list, then you can make a copy of the sequence and specify a new frame rate for the copy. The original sequence is left unaffected.

There is no limit to the number of sequences or the combination of playback formats, giving you the flexibility to deliver your content quickly and easily.
Resolution Preservation

Clips are no longer resized to match the project Output format. 4k/8k clips can now be viewed at the correct size - in full detail - throughout the Effects chain. In earlier versions of Lightworks clip resolution would have been discarded, resulting in poor quality images.
Custom Sequence Output Formats*

Previous versions of Lightworks limited users to broadcast output formats only. In today's world, this is extremely limiting. In 2021.1, Lightworks Pro users can now define their custom output formats. This custom format is then available for sequence output and publishing to 'H.264/MP4', 'MOV', 'MXF', and 'AVI'.

* This option is only available when exporting with an active Lightworks Pro license.
Lightworks 2021 - Custom Sequence Output Formats
Social Media Custom Format Templates 'Square' and 'Portrait'*
Lightworks 2021 - Social Media Custom Format Templates

These great new pre-built custom aspect ratios make preparing your content for social media quick and easy and can be toggled by simply right-clicking a sequence and selecting the option from the "Playback format" list.

* This option is only available when exporting with an active Lightworks Pro license.
Added 'Associates' Tab

This powerful new set of tools, grouped under the tab-title 'Associates', located below the source viewer, offers an extremely quick way of manually linking files together (User), seeing what media makes up a sequence (Constituents), and viewing any alternate variations of a loaded sequence (Versions). It is also extremely useful for determining what media makes up a sync (References) or finding any clips/subclips that are related.
Lightworks 2021 - Associates Tab

Associations can be viewed in either thumbnail or list views. The subtabs available under the 'Associates' tab vary depending on what asset (clip/sequence/subclip) is loaded into the source viewer above.
User Interface Improvements

This is the first major software release under the new company LWKS Software LTD, and we have taken the first step towards freshening up the interface with a colour-scheme adjustment and some new icons. A significant addition, we have also exposed several new controls within the 'User Interface Appearance' panel.
Lightworks 2021 - User Interface Panel

Users can now go further; in defining how they want panels, popups, buttons, tables, etc to appear, and we've also added the facility to adjust timeline segment colours (within the sequence timeline 'Settings' panel).
Lightworks 2021 - Timeline Settings Lightworks 2021 - Language Settings
Added Professional Language Translations

All the text within Lightworks can be altered/changed based on user preference. Bundled with all the installers we have a long list of Language preset files that are now more easily accessible to switch between.

As of 2021.1, we have added in professional language translations for:

Japanese
French
Spanish
Vietnamese
Korean

All these can be accessed by simply clicking the cogs icon on the project browser screen and opening the dropdown list next to 'Language''.
Proxy Generation Improvements

The proxy workflow within Lightworks is one of the simplest to use. As new codecs are added that are more hardware intensive to work with natively, it becomes ever more necessary to work with proxy files generated from these file types. In 2021.1, we have made considerable improvements when working with 4K media including H.265/HEVC media.
Added Support for macOS 11 (Big Sur)

View full changelog
All features
Editing

* Resolution, format and codec independent timeline
* Edit at 23.976, true 24, 25, 29.97, 30, 50, or 60 fps
* Advanced Multicam editing with unlimited sources
* Source/Record three-point editing
* Insert and Overwrite editing
* Replace, t to ll, backfill
* Drag-and-drop replace editing
* Extend and Split edits
* A/V Sync indicators on timeline
* Single-click re-sync of whole timeline
* Multi-colored markers for edits and clips
* Matchframe for clips and subclips

Trimming

* Ripple
* Roll
* Slip and Slide
* Remove and Delete
* Asymmetric, multitrack trimming
* Dynamic trimming during playback
* JKL trimming
* Trim window
* Timeline trimming
* Keyboard and numeric moving and trimming
* Close Gap

Effects

* Third Party Plugin Support
* Alpha Channel Matte Transitions
* Global Transitions adds effects between In and Out points
* Real-time effects in SD, HD and 2K
* Speed Tool for varispeed changes
* Keyframe graphs
* Transitions, effects, and filters included
* Unlimited effects user templates
* Copy and paste effect attributes to multiple clips
* Effects layers with node-based compositing tool
* Bezier curves with movable motion paths
* Numeric control and keyframe capabilities

Tools

* Real-time, hardware accurate video vectorscopes and waveform monitors
* Multitrack Audio Mixer with full bus routing and multiple mixes
* Keyboard and user interface customization tool with templates for Avid and FCP keyboard mappings
* On-screen console controls
* Voice Over tool for adding narration directly to timeline
* Multi-split screen Viewer for original shot comparison
* Shot Sync - sync two sources for playback comparison
* Customisable BITC timecode and film footage overlays in Viewer

Colour Correction

* Real time Primary color correctors
* Real time Secondary color correctors
* Image control filters

Audio

* Subframe audio keyframing
* Real-time audio adjustments during playback
* OMF audio export with pan and volume levels
* Real-time, software-based audio normalization
* Onscreen multitrack mixing console
* External Mackie control surface support
* Real time fader automation
* Real-time audio filters and effects
* Mixed bit-rates and samples on timeline
* Audio level meters per track
* Pan controls
* Mute and solo controls
* Pre and Post Audio waveform display with realtime update

Application

* Full-screen, real-time SD, HD, and 2K preview on single or secondary display
* Multiple timelines open simultaneously
* Unlimited undo levels
* Unlimited video and FX tracks
* User preferences that can be moved from system to system
* Customizable keyboard and user interface buttons
* Customizable real-time effects settings
* Customizable render settings
* Customizable layouts
* Customizable track layouts
* Full Unicode support

Film

* Import RED media and DPX image sequences directly
* Include timecode and keycode in the same list
* Support for 35mm 3-perf, 35mm 4-perf, and 16mm-20 and mixed film formats
* View feet and frames in edit
* View keycode and ink number overlays on video
* 24-fps EDL import and export
* 24-fps EDL conversion to and from 29.97 fps
* Import ALE, FLX, and CSV files
* Track key numbers, ink numbers, video and audio timecode
* Output Cut list, Change list, Optical list, Pull list, Dupe list, Audio EDL

Media Management

* Media management tools for moving, copying, and consolidating media at edit or project level
* Powerful search capabilities
* Rename Clips to match media and vice versa
* Maintain master clips across multiple projects
* Clip colors in edit (match by source, reel or timecode)
* Custom comment fields
* Automatic reconnect to high-resolution media
* EDL and AAF import and export for metadata exchange
* Instant Save – no need to save project
* Batch export

3rd Party Support

* Inscriber Titlemotion
* Boris
* Combustion
* After Effects
* Premiere Plugins
* Digital Fusion
* Sapphire

I/O Support

* MXF Op1a, MXF OpAtom, Quicktime and AVI
* DV25, DVCPRO 25, DVCPRO 50, and DVCPRO HD
* MPEG-2 I-Frame SD and HD
* Uncompressed SD and HD at 8 bit and 10 bit
* Avid DNxHD*
* Apple ProRes*
* AVC-Intra*
* RED R3D*
* DPX 10 bit* and 16 bit*
* Sony IMX
* Sony XDCAM HD*
* Sony XDCAM EX*
* Sony XDCAM HD422*
* Panasonic P2
* Image Import and Export as stills or sequences (DPX, BMP, TARGA, JPEG, GIF, PSD, TIFF, DPX, JPEG2000, PICT, QT Image, SGI, and PNG)
* Export presets for Apple TV, iPhone, iPod
* Broadcast Wave Format with drop and non-drop frame timecode options
* Import and Export OMF I and OMF II
* Import and Export AAF
* MDA support for Edit While Capture with Geevs servers
* Telecine 29.97i to 24p pulldown removal
* 30fps and 25fps import to 24fps project
* Frame-accurate capture tool with support for batch, clip, and on-the-fly capturing
* Frame-accurate insert and assemble edit-to-tape
* Serial device control (RS-422, RS-232)
* FireWire device control

* available separately at extra cost
Sections/Browse similar tools
Guides and How to's
Acronyms / Also Known As
Lightworks Pro, Editshare Lightworks,Lwks
Share software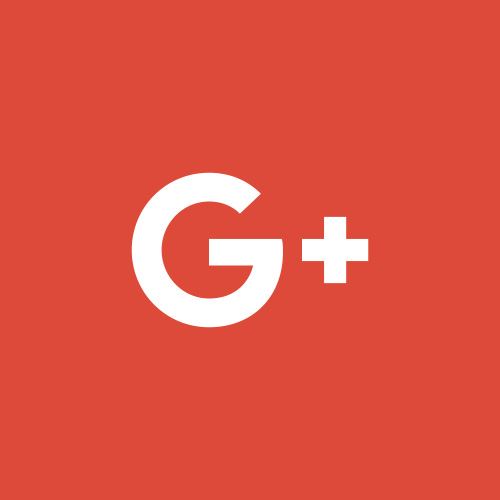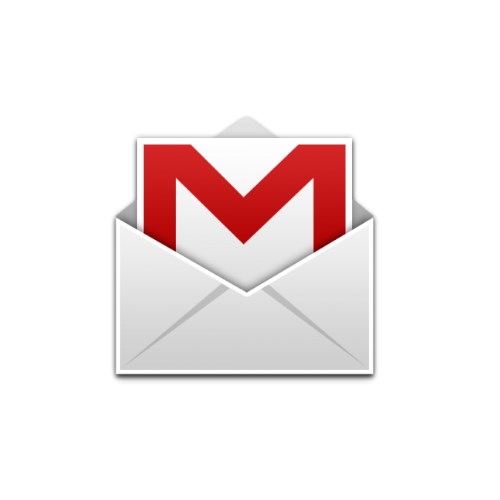 Notify me when software updated or report software
Email me when it has been updated
Report this software (dead link/new version)
| | |
| --- | --- |
| 2 reviews, Showing 1 to 2 reviews | |
La versión free requiere registrarse cada 7 dias, no permite renderizar lo editado en el timeline y la exportación sólo puede hacerse a una resolución máxima de 720p. Como opción freemium es por lejos una de las peores.
Review by Paulus
on Oct 11, 2018 Version: 14.0 OS: Windows 10 64-bit Ease of use: 1/10 Functionality: 2/10 Value for money: 1/10 Overall:
1/10
I installed LightWorks 11.5.1 in Linux Mint 16 x64. It runs great and is a very feature rich NLE. Using the free version, you can only export to YouTube ready 720p h.264/aac mp4. Very good editor overall for free and works great in Linux....
Review by racer-x
on Apr 6, 2014 Version: 11.5.1 OS: Linux Ease of use: 9/10 Functionality: 9/10 Value for money: 10/10 Overall:
9/10
| | |
| --- | --- |
| 2 reviews, Showing 1 to 2 reviews | |
| | |
| --- | --- |
| 1 tool hits, Showing 1 to 1 tools | |
Explanation
:
NEW SOFTWARE
= New tool since your last visit
NEW VERSION
= New version since your last visit
NEW REVIEW
= New review since your last visit
NEW VERSION
= New version
Latest version
Version number / Beta version number / Update version number and when it whas released.
Type and download
NO MORE UPDATES?
= The software hasn't been updated in over 2 years.
NO LONGER DEVELOPED
= The software hasn't been updated in over 5 years.
RECENTLY UPDATED
= The software has been updated the last 31 days.
Freeware
= Download Free software.
Freeware
Trialware
= Download Free software but some parts are trial/shareware.
Free software
= Download Free software and also open source code also known as FOSS (Free and Open Source Software).
Free software
Trialware
= Download Free software and also open source code but some parts are trial/shareware.
Freeware Ads
= Download Free software but supported by advertising, usually with a included browser toolbar. It may be disabled when installing or after installation.
Free software Ads
= Free Download software and open source code but supported by advertising, usually with a included browser toolbar. It may be disabled when installing or after installation.
Trialware
= Also called shareware or demo. Free Trial version available for download and testing with usually a time limit or limited functions.
Payware
= No demo or trial available.
Portable version
= A portable/standalone version is available. No installation is required.
v1.0.1 = Latest version available.
Download beta = It could be a Beta, RC(Release Candidate) or an Alpha / Nightly / Unstable version of the software.
Download
15MB
= A direct link to the software download.
Win
= Windows download version. It works on 32-bit and 64-bit Windows.
Win64
= Windows 64-bit download version. It works only on 64-bit Windows.
Mac
= Mac download version. It works on 32-bit and 64-bit Mac OS.
Mac64
= Mac OS download version. It works only on 64-bit Mac OS.
Linux
= Linux download version.
Portable
= Portable version. No installation is required.
Ad-Supported
= The software is bundled with advertising. Be careful when you install the software and disable addons that you don't want!
Visit developers site = A link to the software developer site.
Download (mirror link) = A mirror link to the software download. It may not contain the latest versions.
Download old versions = Free downloads of previous versions of the program.
Download 64-bit version = If you have a 64bit operating system you can download this version.
Download portable version = Portable/Standalone version meaning that no installation is required, just extract the files to a folder and run directly.
Portable version available = Download the portable version and you can just extract the files and run the program without installation.
Old versions available = Download old versions of the program.
Version history available = Complete changelog on our site.

= Windows version available.

= Mac OS version available.

= Linux version available.
Our hosted tools are virus and malware scanned with several antivirus programs using
www.virustotal.com
.
Rating
Rating from 0-10.
Browse software by sections
All In One Blu-ray Converters (11)
All In One DVD Converters (14)
All In One MKV to MP4, Blu-ray, UHD (11)
All In One Video Converters (20)
Animation (3D, 2D Animation) (11)
Audio Editors (19)
Audio Encoders (81)
Audio Players (16)
Authoring (Blu-ray, UHD, AVCHD) (17)
Authoring (DivX) (4)
Authoring (DVD) (29)
Authoring (SVCD, VCD) (10)
Bitrate Calculators (7)
Blu-ray to AVI, MKV, MP4 (15)
Blu-ray to Blu-ray, AVCHD (10)
Burn (CD,DVD,Blu-ray) (23)
Camcorders, DV, HDV, AVCHD (30)
Capture TV, DVD, VCR (30)
CD, DVD, Blu-ray recovery (3)
Codec Packs (7)
Codec, Video Identifiers (28)
Codecs (65)
Decrypters (DVD Rippers) (16)
Decrypters (UHD, Blu-ray Rippers) (10)
DigitalTV, DVB, IPTV (37)
DVD to DVD (20)
DVD to MP4, MKV, H264, H265 (16)
DVD to VCD, SVCD (5)
DVD to XviD, AVI, DivX (16)
ISO, Image (16)
Linux Video Tools (162)
MacOS Video Tools (212)
Media (Blu-ray, DVD, CD) (9)
Media Center, HTPC (38)
Other Useful Tools (133)
Photo Blu-ray, DVD, SlideShow (8)
Portable (Mobile, PSP) (35)
Region Free Tools (5)
Screen capture , Screen recording (25)
Screenshots , Thumbnails (12)
Subtitle Editors (68)
Tag Editors (3)
Video De, Multiplexers (58)
Video Editors (Advanced, NLE) (33)
Video Editors (Basic) (49)
Video Editors (H264, MP4, MKV, MTS) (19)
Video Editors (MPG, DVD) (16)
Video Editors (WMV, AVI) (16)
Video Encoders (AV1, VP8, VP9) (2)
Video Encoders (AVI, WMV) (39)
Video Encoders (H264, H265, MP4, MKV) (43)
Video Encoders (MPG, DVD) (23)
Video Encoders , Converters (151)
Video Frameservers (9)
Video Players (42)
Video Repair, Fix (23)
Video Scripting (11)
Video Streaming (22)
Video Streaming Downloaders (83)
Virtualdub Tools (11)