Tool
Description
Type
Rating
Reviews
Lightworks, an Academy and Emmy award winning professional-grade editor with over 20 years of history in the film and broadcast industry. Having cut hundreds of films such as Pulp Fiction, The Departed, Centurion and Shutter Island, it includes a full feature set of editorial tools -- from advanced trimming and media management, to stereoscopic support and realtime effects including multiple secondary colour correctors. Lightworks has an advanced effects pipeline, utilizing the power of your GPU. And with support for up to 2K workflows with realtime effects, it is the most advanced editing application available. Lightworks Pro costs $120/year, more features, see version comparison.
Freeware
Trialware
$120

OS:




File size: 77MB
Old versions
Version history

Latest version
2021.2 (April 29, 2021)
Download
Visit developer's site
Download Lightworks 2021.2 Windows 64-bit
77MB
Win64
Download Lightworks 2021.2 Windows
77MB
Win
Download Lightworks 2021.2 Mac
Mac
Download Lightworks 2021.2 Linux
Linux
Download old versions
Download Lightworks old versions
Software License
Freeware/Trialware (Free download but some features are limited to pro/premium version $120)
Supported operating systems

Windows

Mac OS

Linux
Version history / Release notes / Changelog
New Features and Fixes in Version 2021.2

This section summarizes the fixes, enhancements, and features that have been implemented in this release of Lightworks.
Cross Platform New Features and Fixes
This section describes the cross-platform new features and fixes contained in this release.
New Features:
• Added new keyboard shortcut commands
o "Save current sequence frame" (which saves the frame from the current record
sequence)
o "Save current frame" (which saves the frame from the focus)
o "Associates" (which opens the Associates tab for the current clip/sequence)
• Added additional capabilities to the "Find-> Clip references' panel
o Segments with/without "Effects" can now be searched for (can be narrowed down to
just Video or Audio by deselecting the tracks)
o Segments with/without "Media" can now be searched for
o Segments with/without "Cue Markers" can now be searched for
o Segments that are "Active" Yes/No can now be searched for
o Restored the ability to 'Jump to next match' and 'Jump to previous match' options
• Added improvements to the export panel to be more intelligent about available/unavailable
formats
o Export formats are now allowed if they can't handle the exact sequence frame-rate
o Export formats that cannot generate files with the same aspect-ratio as the sequence
are shown with red suffixes
o Export formats with a red suffix now show an explanatory message if such a format is
selected
• Added ability to nudge a trim using the mouse wheel if there are unjoined cuts (Requires
"mouse_wheel_nudge 1" in config.dat)
• Added ability to set the default frame rate for importable items which do not have a known framerate
• Added 'Frame-rate' to the list of default table view Bin attributes
• Added new hint when revealing the 'New project' panel for the first time in a Universal Project
version of Lightworks
• Added ability to restore the timeline zoom level when reopening a sequence
• Added 'projects.txt' file to the project location which helps decipher project cookie names to
actual project names
• Added ability for the next/previous keyboard shortcuts to stop at transition midpoints
• Added the ability to rename Custom Formats on the project card
• Added ability to generate 1080p proxies from larger file types (4K etc)
• Added option to the "Timeline->Settings" menu to configure whether or not tabbing stops at
transition mid-points
• Added ability to export Cue Marker list to Subtitle SRT format
• Improved the Batch Metadata panel
o Specify the name of another metadata field to copy text from (eg. <Scene>) within the
'Value' column
• Improved the behaviour of Groups and Bins within the content manager
o When expanding a group the list will try to avoid scrolling the bin list if possible
o When contracting a group that houses the current bin now avoid switching to the last
used bin
• Improved Bin deletion panel to automatically select 'Bins' when right clicking a Bin in the content
manager
• Improved safe trimming to be aware of adjacent transitions
• Improved behaviour when removing a broken dissolve not leaving behind broken media
• Improved the visual representation of transitions on the sequence timeline
• Improved setup with multiple displays, the project browser will now appear on the primary
monitor if the main window spans monitors
• Improved the stability playing media in some circumstances
• Improved memory handling and freeing with HEVC media
• Expanded the set of frame rates that can be assigned to image sequences
• Removed "Same as project" option on WAV export as no longer valid
• Removed the 'Lightworks' target format option from AAF and XML export options (no longer valid)
• Removed invalid AVCIntra 1080i 50fps (n.b. not 1080i50 = 25fps) formats
• Removed erroneous '50i' and '60i' options on sequence output formats for 50/60fps sequences
• Allowed HTML reports to be generated for all commands or assigned commands only
• Allowed drag/drop of timeline segment to the Bin '+' icon
• Avoided providing '30i' sequence playback formats
• Avoided showing '???' for primary timecode when parked on a transition
• Avoided forcing the user to press 'return' when typing the number of required tracks on the 'Add
multiple' tracks panel
• Prevented the timeline from being moved by dragging just below the timecode ruler
• Changed the tooltip for the viewer copy icon so that it explains that you can drag as well as click
(Flexible layout)
• Updated links to video tutorials within the application
• Updated to the latest AVID DNxHD codec SDK
• Assigned the shortcut key 'F10' to 'Audio crossfades' by default
• Disabled the ability to make a proxy from an offline file
• Disabled logging of sent messages in shared projects. Can be re-enabled via config.dat:
log_net_messages 1
Fixes:
• Fixed 'Hoover' function not displaying the correct results
• Fixed local projects getting lost when using a shared project-space and the Lightworks Pro license
is removed
• Fixed the 'show timeline' command not respecting the default timeline position
• Fixed the 'project details' keyboard shortcut not toggling the visibility of the project card on
successive keypresses
• Fixed Syncs showing the incorrect timecode in a bin to what is shown on the viewer timecode
panel after upgrading a project
• Fixed Bin not showing as highlighted in the content list when double clicking a bin shown in a
search result
• Fixed exports failing immediately when 'separate files' for the audio location is selected
• Fixed broken dissolves after sliding an adjacent segment when 'safe trimming' is enabled
• Fixed appearance issues on the batch metadata panel when selecting a tick box
• Fixed crash dragging a bin to the desktop after performing a search (Flexible layout)
• Fixed Search and replace panel losing the left side of the text when clicking into the Replace
section
• Fixed Bin search/replace not including custom metadata fields
• Fixed audio node dragging aborting if the mouse is moved outside of the track area
• Fixed segments on grouped tracks not showing as selected correctly when the track is disabled
• Fixed inability to entering colour-correction luminance values via the keyboard
• Fixed implicitly created source marks not necessarily appearing on frame boundaries
• Fixed dropping a tile onto a bin name not causing any pre-existing bin item to be updated
• Fixed incorrect appearance of the 'Simple 2D Shape' when applied over black
• Fixed keyframes not showing on dissolves when enabled in the timeline
• Fixed incorrect behaviour when dragging/dropping a clip on the sequence timeline below the
source viewer (Fixed layout)
• Fixed timeline resize issues after dragging and dropping a sequence from a bin into the active
sequence viewer (Flexible layout)
• Fixed inability to change the frame rate of an image sequence on the batch import panel (Flexible
layout)
• Fixed 'Show bin search results in racks' option on the Searchcard not working (Flexible layout)
• Fixed Search results containing bins not being restored correctly when re-entering a project
• Fixed popped out tiles revealed on the desktop not showing the implicit marked sections
• Fixed appearance of the selected codec on the Render panel
• Fixed potential crash clicking on segment speed in the timeline
• Fixed incorrect display of Audio Network clip thumbnails until clicked on
• Fixed redundant cut being left behind when removing a transition
• Fixed potential crash when attempting to add assets to a new bin
• Fixed inaccurate display of segment speed in the timeline
• Fixed incorrect sequence frame rate on AAF imports/exports
• Fixed failure closing the last Search bin (Flexible layout)
• Fixed crash closing an orphaned filecard (Flexible layout)
• Fixed incorrect audio playback on high frame rate media
• Fixed 'Drag in black' not working on FX tracks
• Fixed issues attempting to edit the 'Elapsed' time on viewers
• Fixed 'Find clip references' not working with still images in the sequence
• Fixed inability to delete a Bin when right clicking the bin area
• Fixed the Effects panel opening incorrectly after previously being resized
• Fixed inability to drag and drop an image sequence to a bin
• Fixed potentially a long delay entering very large projects
• Fixed MXF track coalescing not working when importing
• Fixed dates on the Searchcard not defaulting to todays date when set to "on, before or after"
• Fixed audio from an embedded AAF always importing as 16bit when it is actually 24bit
• Fixed audio imported from an embedded AAF not showing online immediately
• Fixed transitions with an outgoing segment that has insufficient media not always being drawn
correctly
• Fixed dragging and dropping of a transition from the simple wipes panel causing an unexpected
switch to the VFX tab
• Fixed incorrect pictures shown for segments adjacent to dissolves
• Fixed tile timeline becoming orphaned when 'Link bin tiles to viewers' is disabled
• Fixed clips dragged from the import panel direct to a table-view bin are not actually imported
• Fixed dragging files from the import panel to the bin generator creating a bin with no name
• Fixed transitions dragged from the simple wipes panel showing the incorrect length
• Fixed Transition duration appearing as '0' after adding a segment-based effect (eg. colour
correction)
• Fixed erratic behaviour when trimming the start of a clip with safe trimming enabled
• Fixed exports potentially failing in the Free version
• Fixed viewer/tile tooltips showing an empty 'Reel ID'
• Fixed sequence playback rate being set to 24 fps for various frame rates (30/50/60)
• Fixed menu pins not always being respected (Flexible layout)
• Fixed crash after using 'copy to clipboard'
• Fixed failure to export some Blu-ray formats
• Fixed failure to export some AVCIntra formats
• Fixed potential crash importing media via an...

View full changelog
All features
Editing

* Resolution, format and codec independent timeline
* Edit at 23.976, true 24, 25, 29.97, 30, 50, or 60 fps
* Advanced Multicam editing with unlimited sources
* Source/Record three-point editing
* Insert and Overwrite editing
* Replace, t to ll, backfill
* Drag-and-drop replace editing
* Extend and Split edits
* A/V Sync indicators on timeline
* Single-click re-sync of whole timeline
* Multi-colored markers for edits and clips
* Matchframe for clips and subclips

Trimming

* Ripple
* Roll
* Slip and Slide
* Remove and Delete
* Asymmetric, multitrack trimming
* Dynamic trimming during playback
* JKL trimming
* Trim window
* Timeline trimming
* Keyboard and numeric moving and trimming
* Close Gap

Effects

* Third Party Plugin Support
* Alpha Channel Matte Transitions
* Global Transitions adds effects between In and Out points
* Real-time effects in SD, HD and 2K
* Speed Tool for varispeed changes
* Keyframe graphs
* Transitions, effects, and filters included
* Unlimited effects user templates
* Copy and paste effect attributes to multiple clips
* Effects layers with node-based compositing tool
* Bezier curves with movable motion paths
* Numeric control and keyframe capabilities

Tools

* Real-time, hardware accurate video vectorscopes and waveform monitors
* Multitrack Audio Mixer with full bus routing and multiple mixes
* Keyboard and user interface customization tool with templates for Avid and FCP keyboard mappings
* On-screen console controls
* Voice Over tool for adding narration directly to timeline
* Multi-split screen Viewer for original shot comparison
* Shot Sync - sync two sources for playback comparison
* Customisable BITC timecode and film footage overlays in Viewer

Colour Correction

* Real time Primary color correctors
* Real time Secondary color correctors
* Image control filters

Audio

* Subframe audio keyframing
* Real-time audio adjustments during playback
* OMF audio export with pan and volume levels
* Real-time, software-based audio normalization
* Onscreen multitrack mixing console
* External Mackie control surface support
* Real time fader automation
* Real-time audio filters and effects
* Mixed bit-rates and samples on timeline
* Audio level meters per track
* Pan controls
* Mute and solo controls
* Pre and Post Audio waveform display with realtime update

Application

* Full-screen, real-time SD, HD, and 2K preview on single or secondary display
* Multiple timelines open simultaneously
* Unlimited undo levels
* Unlimited video and FX tracks
* User preferences that can be moved from system to system
* Customizable keyboard and user interface buttons
* Customizable real-time effects settings
* Customizable render settings
* Customizable layouts
* Customizable track layouts
* Full Unicode support

Film

* Import RED media and DPX image sequences directly
* Include timecode and keycode in the same list
* Support for 35mm 3-perf, 35mm 4-perf, and 16mm-20 and mixed film formats
* View feet and frames in edit
* View keycode and ink number overlays on video
* 24-fps EDL import and export
* 24-fps EDL conversion to and from 29.97 fps
* Import ALE, FLX, and CSV files
* Track key numbers, ink numbers, video and audio timecode
* Output Cut list, Change list, Optical list, Pull list, Dupe list, Audio EDL

Media Management

* Media management tools for moving, copying, and consolidating media at edit or project level
* Powerful search capabilities
* Rename Clips to match media and vice versa
* Maintain master clips across multiple projects
* Clip colors in edit (match by source, reel or timecode)
* Custom comment fields
* Automatic reconnect to high-resolution media
* EDL and AAF import and export for metadata exchange
* Instant Save – no need to save project
* Batch export

3rd Party Support

* Inscriber Titlemotion
* Boris
* Combustion
* After Effects
* Premiere Plugins
* Digital Fusion
* Sapphire

I/O Support

* MXF Op1a, MXF OpAtom, Quicktime and AVI
* DV25, DVCPRO 25, DVCPRO 50, and DVCPRO HD
* MPEG-2 I-Frame SD and HD
* Uncompressed SD and HD at 8 bit and 10 bit
* Avid DNxHD*
* Apple ProRes*
* AVC-Intra*
* RED R3D*
* DPX 10 bit* and 16 bit*
* Sony IMX
* Sony XDCAM HD*
* Sony XDCAM EX*
* Sony XDCAM HD422*
* Panasonic P2
* Image Import and Export as stills or sequences (DPX, BMP, TARGA, JPEG, GIF, PSD, TIFF, DPX, JPEG2000, PICT, QT Image, SGI, and PNG)
* Export presets for Apple TV, iPhone, iPod
* Broadcast Wave Format with drop and non-drop frame timecode options
* Import and Export OMF I and OMF II
* Import and Export AAF
* MDA support for Edit While Capture with Geevs servers
* Telecine 29.97i to 24p pulldown removal
* 30fps and 25fps import to 24fps project
* Frame-accurate capture tool with support for batch, clip, and on-the-fly capturing
* Frame-accurate insert and assemble edit-to-tape
* Serial device control (RS-422, RS-232)
* FireWire device control

* available separately at extra cost
Sections/Browse similar tools
Guides and How to's
Acronyms / Also Known As
Lightworks Pro, Editshare Lightworks,Lwks
Share software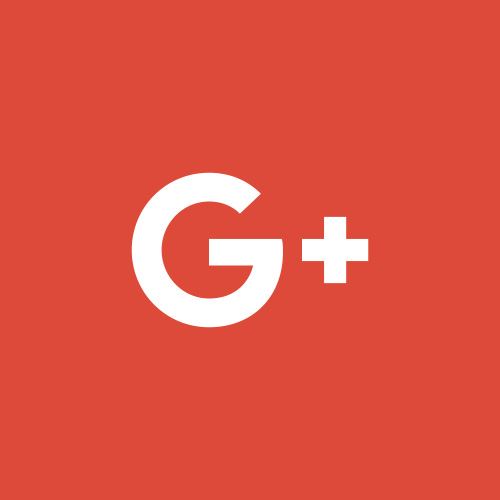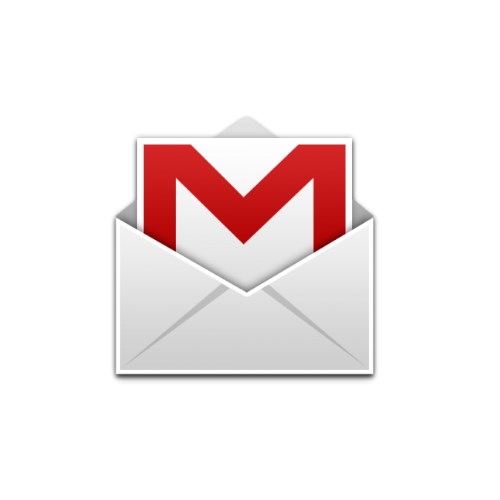 Notify me when software updated or report software
Email me when it has been updated
Report this software (dead link/new version)
| | |
| --- | --- |
| 2 reviews, Showing 1 to 2 reviews | |
La versiσn free requiere registrarse cada 7 dias, no permite renderizar lo editado en el timeline y la exportaciσn sσlo puede hacerse a una resoluciσn mαxima de 720p. Como opciσn freemium es por lejos una de las peores.
Review by Paulus
on Oct 11, 2018 Version: 14.0 OS: Windows 10 64-bit Ease of use: 1/10 Functionality: 2/10 Value for money: 1/10 Overall:
1/10
I installed LightWorks 11.5.1 in Linux Mint 16 x64. It runs great and is a very feature rich NLE. Using the free version, you can only export to YouTube ready 720p h.264/aac mp4. Very good editor overall for free and works great in Linux....
Review by racer-x
on Apr 6, 2014 Version: 11.5.1 OS: Linux Ease of use: 9/10 Functionality: 9/10 Value for money: 10/10 Overall:
9/10
| | |
| --- | --- |
| 2 reviews, Showing 1 to 2 reviews | |
| | |
| --- | --- |
| 1 tool hits, Showing 1 to 1 tools | |
Explanation
:
NEW SOFTWARE
= New tool since your last visit
NEW VERSION
= New version since your last visit
NEW REVIEW
= New review since your last visit
NEW VERSION
= New version
Latest version
Version number / Beta version number / Update version number and when it whas released.
Type and download
NO MORE UPDATES?
= The software hasn't been updated in over 2 years.
NO LONGER DEVELOPED
= The software hasn't been updated in over 5 years.
RECENTLY UPDATED
= The software has been updated the last 31 days.
Freeware
= Download Free software.
Freeware
Trialware
= Download Free software but some parts are trial/shareware.
Free software
= Download Free software and also open source code also known as FOSS (Free and Open Source Software).
Free software
Trialware
= Download Free software and also open source code but some parts are trial/shareware.
Freeware Ads
= Download Free software but supported by advertising, usually with a included browser toolbar. It may be disabled when installing or after installation.
Free software Ads
= Free Download software and open source code but supported by advertising, usually with a included browser toolbar. It may be disabled when installing or after installation.
Trialware
= Also called shareware or demo. Free Trial version available for download and testing with usually a time limit or limited functions.
Payware
= No demo or trial available.
Portable version
= A portable/standalone version is available. No installation is required.
v1.0.1 = Latest version available.
Download beta = It could be a Beta, RC(Release Candidate) or an Alpha / Nightly / Unstable version of the software.
Download
15MB
= A direct link to the software download.
Win
= Windows download version. It works on 32-bit and 64-bit Windows.
Win64
= Windows 64-bit download version. It works only on 64-bit Windows.
Mac
= Mac download version. It works on 32-bit and 64-bit Mac OS.
Mac64
= Mac OS download version. It works only on 64-bit Mac OS.
Linux
= Linux download version.
Portable
= Portable version. No installation is required.
Ad-Supported
= The software is bundled with advertising. Be careful when you install the software and disable addons that you don't want!
Visit developers site = A link to the software developer site.
Download (mirror link) = A mirror link to the software download. It may not contain the latest versions.
Download old versions = Free downloads of previous versions of the program.
Download 64-bit version = If you have a 64bit operating system you can download this version.
Download portable version = Portable/Standalone version meaning that no installation is required, just extract the files to a folder and run directly.
Portable version available = Download the portable version and you can just extract the files and run the program without installation.
Old versions available = Download old versions of the program.
Version history available = Complete changelog on our site.

= Windows version available.

= Mac OS version available.

= Linux version available.
Our hosted tools are virus and malware scanned with several antivirus programs using
www.virustotal.com
.
Rating
Rating from 0-10.
Browse software by sections
All In One Blu-ray Converters (11)
All In One DVD Converters (14)
All In One MKV to MP4, Blu-ray, UHD (11)
All In One Video Converters (20)
Animation (3D, 2D Animation) (11)
Audio Editors (20)
Audio Encoders (81)
Audio Players (16)
Authoring (Blu-ray, UHD, AVCHD) (17)
Authoring (DivX) (4)
Authoring (DVD) (29)
Authoring (SVCD, VCD) (10)
Bitrate Calculators (7)
Blu-ray to AVI, MKV, MP4 (15)
Blu-ray to Blu-ray, AVCHD (10)
Burn (CD,DVD,Blu-ray) (23)
Camcorders, DV, HDV, AVCHD (30)
Capture TV, DVD, VCR (30)
CD, DVD, Blu-ray recovery (3)
Codec Packs (7)
Codec, Video Identifiers (28)
Codecs (65)
Decrypters (DVD Rippers) (16)
Decrypters (UHD, Blu-ray Rippers) (10)
DigitalTV, DVB, IPTV (37)
DVD to DVD (20)
DVD to MP4, MKV, H264, H265 (16)
DVD to VCD, SVCD (5)
DVD to XviD, AVI, DivX (16)
ISO, Image (16)
Linux Video Tools (162)
MacOS Video Tools (212)
Media (Blu-ray, DVD, CD) (9)
Media Center, HTPC (38)
Other Useful Tools (133)
Photo Blu-ray, DVD, SlideShow (8)
Portable (Mobile, PSP) (35)
Region Free Tools (5)
Screen capture , Screen recording (25)
Screenshots , Thumbnails (12)
Subtitle Editors (68)
Tag Editors (3)
Video De, Multiplexers (58)
Video Editors (Advanced, NLE) (33)
Video Editors (Basic) (49)
Video Editors (H264, MP4, MKV, MTS) (19)
Video Editors (MPG, DVD) (16)
Video Editors (WMV, AVI) (16)
Video Encoders (AV1, VP8, VP9) (2)
Video Encoders (AVI, WMV) (39)
Video Encoders (H264, H265, MP4, MKV) (43)
Video Encoders (MPG, DVD) (23)
Video Encoders , Converters (151)
Video Frameservers (9)
Video Players (42)
Video Repair, Fix (23)
Video Scripting (11)
Video Streaming (22)
Video Streaming Downloaders (83)
Virtualdub Tools (11)