Our website is made possible by displaying online advertisements to our visitors. Consider supporting us by disable your adblocker or buy
Replay Video Capture
or
PlayON
and record Netflix, HBO, etc! :)
Tools with
HDTV to DVD
support:
| | |
| --- | --- |
| 1 tool hits, Showing 1 to 1 tools | - |
Tool
Description
Type
Rating
Comments
ConvertXToDVD (aka DivXtoDVD) is a 1 click solution to convert your movie files to a compatible DVD playable on any home DVD player. ConvertXToDVD supports most popular format such Blu-Ray(M2TS), DivX, Xvid, MOV, VOB, Mpeg, Mpeg4, AVI, WMV, MP4, MKV, DV and stream formats. It converts your single files into a compliant DVD Video set of files and burns it on a DVD media. Supports switchable subtitles from srt,sub/idx.
Trialware
($50)
OS:Windows
Version:7.0.0.59 / 7.0.0.60 Beta
Released:May 29,2018
File size:35.6MB

Latest version
7.0.0.59 / 7.0.0.60 Beta (May 29, 2018)
Download
Visit developer's site
Download ConvertXtoDVD 7.0.0.59
[35.6MB]
[Win]
Download Beta and other versions
Download ConvertXtoDVD 7.0.0.60 Beta
[ca 35.6MB]
[Win]
Supported operating systems

Windows
License
Shareware ($50)
More information and other downloads
Version history / Release notes / Changelog
ConvertXtoDVD - 7.0.0.60 Released 2018-05-29
==============================================
0013482: [Bug] Embedded Subtitles in MKV are not all converted to DVD
0013506: [Bug] Movie Conversion failure
0013509: [Bug] AVI audio out of sync after conversion, but source play correctly
0013510: [Bug] intro video function no longer work
0013511: [Bug] Open folder button display text in 2 lines in 'overwrite folder' dialog

View full changelog
All features
Convert to DVD
Watch your videos on any TV with our avi to dvd converter software. Convert to DVD 1 or more videos. Designed for beginners, but with advanced settings available.

AVI to DVD
MKV to DVD
MOV to DVD
Divx to DVD
WMV to DVD
MTS and M2TS to DVD
Mpeg to DVD, MP4 to DVD
and more (see supported formats)
Create menus & chapters, cut videos, total customization with live preview
Edit your project with the various settings and features listed below. Watch results before converting!
Create menus with videos and music
Integrated video player for live Preview
Cut unwanted parts of the video
Add chapters - automatic or custom
Subtitle files supported
Convert NTSC to PAL and vice-versa
Merge function - like for CD1 + CD2
Rotate video, add brightness/contrast

Advanced features
Advanced settings for ultimate conversions:

2 pass encoding for enhanced quality
Hardware decoding for faster conversions
Video/Audio/Subtitle synchronisation
Various audio output formats
Image resize filters (lanczos, linear, cubic, etc . . .)
Multiple encoding profiles
Multi-core processor optimized
Audio amplifier
Padding and cropping
De-interlacing
Batch converter
Multiple conversions processed simultaneously
Quality advisor
Burn to DVD, create ISO file or store on PC
Create DVD video standard videos (vob files) to guarantee compatibility with all home DVD players.
Compatible with any disks
(see supported format tab)
ISO output available
NTSC + PAL region formats
16:9 widescreen + 4:3 fullscreen
Burn multiple copies
VSO burning engine included
Various SD resolutions available
Custom output size
Burn on DVD/USB key or store on PC
Sections/Browse similar tools
Alternative to ConvertXtoDVD
Guides and How to's
How to author a custom dvd complete with animated menus and subtitles?
-
Read
How to author a DVD with animated and audio menu
-
Read
How to create a custom DVD using ConvertXtoDVD
-
Read
How to create a custom DVD using ConvertXtoDVD v.4
-
Read
VSO DivxToDVD 2 Guide, All-in-one DVD Converter
-
Read
View all guides with guide description here
Tool features - Convert
ASF to DVD
,
AVC to DVD
,
AVI to DVD
,
DivX to DVD
,
DVB to DVD
,
DVD to DVD
,
DV to DVD
,
FLV to DVD
,
H264 to DVD
,
HDTV to DVD
,
MOV to DVD
,
MKV to DVD
,
MP4 to DVD
,
MPG to DVD
,
OGM to DVD
,
RM to DVD
,
VOB to DVD
,
VCD to DVD
,
SVCD to DVD
,
TS to DVD
,
WMV to DVD
,
XviD to DVD
Acronyms / Also Known As
DivXToDVD,divx2dvd,DivxtoDVD2, VSO DivXToDVD,ConvertXToDVD2,ConvertXtoDVD,convertx, convertx2dvd, VSO ConvertXtoDVD, CX2DVD,CX2D, BatchXToDVD
Share software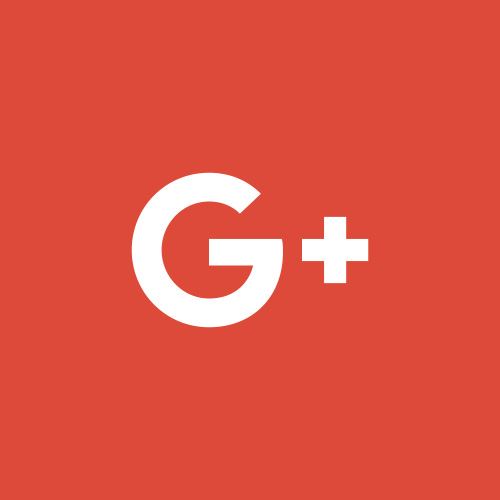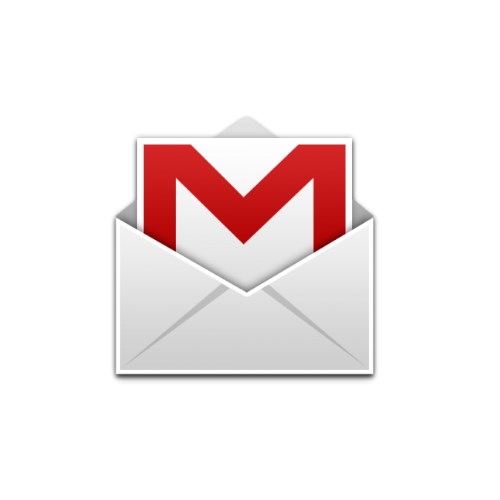 Notify me when software updated or report software
Email me when it has been updated
Report this software (dead link/new version)
| | |
| --- | --- |
| 158 reviews, Showing 1 to 5 reviews | |

Most complete program to serve the purpose of converting about anything to DVD video. Setting it up isn't much of a hassle. It's reasonably fast and gives decent output quality, even with movies of 120+ mins of length.

Nonetheless, I've encountered minor setbacks (tested with Inside Man, BD Europe):
- CX2DVD doesn't really mind the target size settings. That is, I'd set a target size of DVD5 = 4400 MB. With project length set to "automatic" the output had approx. 5600 MB. With project length set to "Long" it gave an output of 2400 MB. Only with length set to "Short" (movies < 80 min.) it came up with 4200 MB.
- CX2DVD always BSODs when the source is VC-1 encoded. I had to convert the movie to AVC prior to converting it to DVD video.
- The resulting subtitles are incredibly blocky and far from close to the source.

Oct 5, 2016 Version: 6.0.0.64 OS: Windows 7 64-bit Ease of use: 9/10 Functionality: 9/10 Value for money: 10/10 Overall: 9/10
This software has the most bugs of any software I have ever used. But they seem to be on top of trying to fix it all the time. But this stuff works. So much for the French getting it right the first time. Will still use it and will always update when possible. Other wise easy to use and you can configure the software to your liking.
Jan 27, 2016 Version: 6 OS: Windows 10 64-bit Ease of use: 9/10 Functionality: 9/10 Value for money: 9/10 Overall: 9/10
Perfect in any way. Easy to manage. Recommended. It is my favorite converting program.
Jun 3, 2015 Version: 5.3.0.6 OS: Windows 8 Ease of use: 10/10 Functionality: 10/10 Value for money: 10/10 Overall: 10/10
I downloaded the trial version of this program to convert a small PAL video to NTSC and burn it to DVD, it was a project for a friend. This program was very easy to use yet still had many changeable settings. The results were great, nice menu, great video and audio quality which were both in sync. Also, the watermark in the trial version isn't very obnoxious, just some small text that's displayed on the screen for a few seconds throughout the video. Check this out if you're interested in a very easy to use authoring program.
Jul 12, 2014 Version: 5..2.07 OS: Windows 7 64-bit Ease of use: 10/10 Functionality: 9/10 Value for money: 7/10 Overall: 9/10
Very easy-to-use DVD converter tool. It contains lots of customize option and allows me to create my own DVD. I can no long get rid of it and highly recommend it!
Aug 26, 2013 Version: 5.0.0.75 OS: Windows 8 Ease of use: 10/10 Functionality: 10/10 Value for money: 10/10 Overall: 10/10
| | |
| --- | --- |
| 158 reviews, Showing 1 to 5 reviews | |
| | |
| --- | --- |
| 1 tool hits, Showing 1 to 1 tools | - |