Tool
Description
Type
Rating
Reviews
Vegas Pro is a professional non-linear editor. Expertly edit complex SD or HD projects using mouse or keyboard trimming and powerful ripple editing modes. Features include improved video monitoring, customizable window layouts, color-coded snapping, improved HDV, SDI and XDCAM support, Cinescore plug-in support, A/V synchronization detect and repair, playhead scrubbing, drag ripple and arrange, source project editing, and auto-frame quantization.
Trialware
$400

OS:


File size: 4.5MB
Other versions
Version history

Latest version
18 (August 3, 2020)
Download
Visit developer's site
Download Vegas Pro 18
4.5MB
Win
Software License
Shareware (Free download but time limited software. Full version from $400)
Supported operating systems

Windows
More information and other downloads
Version history / Release notes / Changelog
VEGAS PRO 18:

VEGAS Pro 18 continues to push the boundaries of professional video production. Experience industry-leading HDR, AI-supported editing tools, powerful audio editing with SOUND FOrge Pro 14 and numerous improvements to basic tools that have made VEGAS Pro the fastest NLE on the market.

CREATIVITY SUPPORTED BY ARTIFICIAL INTELLIGENCE
Style Transfer
Apply the visual style of the world's greatest artists and paintings to your video footage to give your video a simultaneously unique yet iconic look. With hardware acceleration from Intel OpenVINO technology, VEGAS Style Transfer brings one of the most exciting creative uses of artificial intelligence yet.

Colorization
Instantly add a "wow" factor to historical black and white footage through the impact of color. With the power of hardware acceleration from Intel OpenVINO, the Colorization filter uses artificial intelligence to bring your black and white footage to vivid color.

As soon as VEGAS Prepare is available, it will be yours for free.

INTEGRATED MEDIA MANAGEMENT
VEGAS Prepare
VEGAS Prepare integrates powerful media management directly into your production workflow. Organize your footage into a structured library, create collections of related assets and add tags to individual files for powerful searching and filtering. Access your media collections directly through the Hub Explorer window in VEGAS Pro. Synchronize your VEGAS Prepare library with VEGAS Pro so that the changes you make in one update in the other.

Exclusively in Pro | 365 | Suite
THE EVOLUTION OF COLOR GRADING
Place the color grading panel wherever it works best for your workflow and benefit from the even more intuitive interface. Combined with the adjustable Vectorscope skin tone line, an accurate logarithmic exposure control that emulates camera exposure and the two-way auto-contrast tool, you have everything you need for powerful, efficient color grading.

VEGAS Pro also continues to lead in HDR color grading with precise color representation of HDR footage and full control over the color depth settings. Create exactly what you want to create with complete confidence in the accuracy of your HDR colors.

SOUND FORGE PRO 14
The audio-editing benchmark
Now, as an essential part of VEGAS Pro, SOUND FORGE Pro will greatly enhances the audio editing and mastering capability. Import your dialogue, sound fx or music for precise editing. Easily apply powerful audio restoration techniques like automatic noise removal. Deliver a stunning final mix and bring it instantly back to your VEGAS Pro timeline. Use industry-standard metering and visualization tools. Do it all quickly with a seamless round-trip edit session between VEGAS Pro and SOUND FORGE Pro.

Exclusively in Pro | 365 | Suite

WATCH VIDEO
MOTION TRACKING
New look & advanced options
The new, easier-to-use Motion Tracking panel helps you to access the powerful tool faster than ever. Easily transfer motion tracking information directly to certain plug-ins that have positional awareness.

EVERYTHING YOU NEED FOR TRULY SPECIAL EFFECTS
Grab the audience's attention or subtly communicate emotion with a vast array of stunning video effects. Add the excitement of flames, explosions, smoke and more through alpha-channel enabled clips that convincingly sell those special effects sequences.

Boris FX Continuum
Boris FX Continuum
The film and television industry's top editors and artists choose Boris FX Continuum. Featuring the latest versions of the Particles Unit, Image Restoration Unit, and Film Style Unit, this powerful and time-saving collection of professional-grade visual effect plugins include built-in Academy Award-winning Mocha planar masking and tracking tools for ease of use.

Exclusively in Suite

ActionVFX Action Pack
ActionVFX Action Pack
ActionVFX give your scenes cinematic quality that is also used in famous series like "Stranger Things" and "The Walking Dead". Simply drag and drop the VFX stock footage into your scene, and you are ready to composite.

Exclusively in Suite

Zynaptiq UNVEIL VEGAS Edition
Zynaptiq UNVEIL VEGAS Edition
Remove excessive audio reverb to Improve your location sound and dialog with Zynaptiq's industry-leading de-reverberator, UNVEIL. Fix poor room acoustics and enhance speech intelligibility – after the fact, easily, and with award-winning quality.

Exclusively in Suite

NewBlue Transitions 5 Ultimate
NewBlue Transitions 5 Ultimate
Seamlessly transport your audience from one scene to the next with this comprehensive selection of 65 unique, stylized video transitions of 3D, light, color and motion. Easily find the right transition for every mood or circumstance.

Exclusively in Suite
EDITING TWEAKS
Improve problem footage
Salvage badly recorded footage with new, smart features:

Flicker filter: Massively reduce or even remove flicker caused by things like neon lights. Or use this filter to add flicker as an special effect.
Video Noise reduction: Remove video noise caused by low light lighting conditions to create cleaner, more defined video.
Black Bar Fill filter: Instantly fill black bars from videos that were shot on a mobile device held vertically instead of horizontally.
REDEFINED HARDWARE POWER
Hardware power means nothing when the software doesn't recognize it properly. VEGAS Pro automatically configures the ideal settings for your GPU. It also helps you keep your graphics card drivers up to date. Combined with the improved video engine for VEGAS Capture, you have even more powerful overall hardware acceleration to work even faster.

WORKING WITH THE FLOW
Let your creativity flourish with new workflow improvements in VEGAS Pro. They help you find and organize your effects and third-party plug-ins more efficiently and remember where you left off in your project the next time you come back to it.

New, efficient plug-in management
Find and apply video effects and transitions faster than ever before. Use dynamic search to instantly find the specific plug-in you need. Mark your most often used plug-ins as favorites that you can view with a single click. Sort your third-party plug-ins by vendor and filter out the vendors you don't need to see.

Project location persistence
When you close a project, VEGAS Pro remembers where you left the cursor on the timeline and returns to that exact location the next time you open the project. Never waste time trying to remember where you left off again.

Event trim handles
Never edit the wrong timeline event edge again. Easily identify the edge you want to trim and edit even faster than ever.

Incremental project save
VEGAS Pro enables you to automatically create a new project each time you save so you can experiment with creative ideas without worrying that you might ruin something you've already done. Simply open the incremental project file that takes you back if you don't like the results.

Detailed render progress dialog
Expanded details in the render dialog allow you to plan your render sessions more effectively and give you more information about the file that will result.

Exportable/importable Preference
Transfer your custom preference settings easily and quickly to a new machine or export your preferences before you install a new software update, then import them in again after the update completes. Never spend another minute on manually restoring your preferences again.

http://www.vegascreativesoftware.com/us/vegas-pro/new-features/#productMenu

View full changelog
Sections/Browse similar tools
Alternative to Vegas Pro
Guides and How to's
Acronyms / Also Known As
Vegas, Vegas Pro, Sony Vegas, Vegasaur, Vegas Pro Edit, Vegas Pro Suite
Share software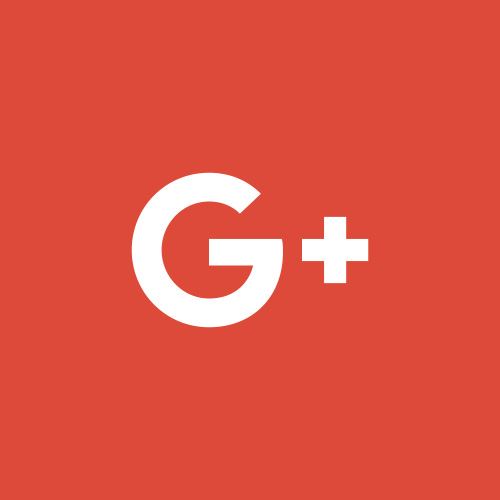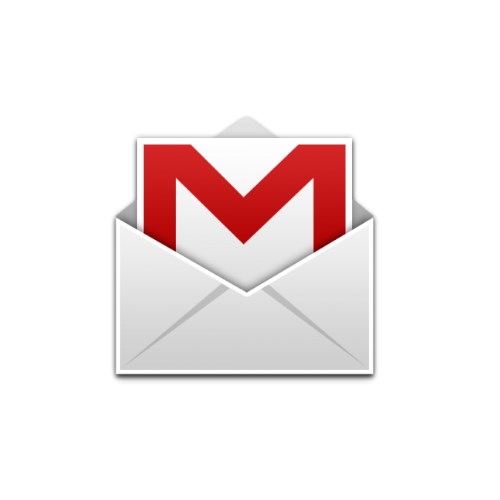 Notify me when software updated or report software
Email me when it has been updated
Report this software (dead link/new version)
| | |
| --- | --- |
| 35 reviews, Showing 1 to 5 reviews | |
Rating by Jerry Jester
on Feb 3, 2020 Version: 17 OS: Windows 10 64-bit Ease of use: 10/10 Functionality: 10/10 Value for money: 10/10 Overall:
10/10
Rating by Paulus
on Oct 25, 2018 Version: vegas 16 OS: Windows 10 64-bit Ease of use: 1/10 Functionality: 1/10 Value for money: 1/10 Overall:
1/10
Version 13 adds some features vs. v.12, but it's much slower encoding on this rig [almost 2x in some cases] -- to me that's a deal breaker since regardless what you do editing, you still have to get your work out of Vegas as a video file. Prem Pro might be an alternative but I'm not fond of their subscription pricing model, & I'm set up for Sony with AMD/ATI graphics, while Adobe favors Nvidia. Sony may fix this in a later build -- 12 was buggy for quite a while... seemed like they moved it from beta too soon, or maybe have too small a pool of beta testers. May be the same with 13? At any rate, skipped 13 for now -- I may look at it later in its development or may just wait & see what 14's like. I've skipped Vegas version upgrades in the past for this sort of thing, and they've always come around eventually.
Review by mikiem
on Jun 3, 2014 Version: 13 Build 310 OS: Windows 7 64-bit Ease of use: 10/10 Functionality: 8/10 Value for money: 6/10 Overall:
8/10
Sony Vegas USED to be a strong editor, but the more recent versions, it started to lose ground where it used to stand out - crashing; Sony Vegas crashes like crazy, at least as far as I have been noticing in the space of say, two years. Its interface and ease of use are still nice, attractive but it feels like, the more they change it, adding new features etc etc, the less stable it becomes. I am now gradually switching to Davinci Resolve lite and am toying with the idea of getting Premiere Pro. Today alone I wasted plenty time because Vegas crashed (on minor things, such as, applying non real time effects to WAV files), while I am to meet a deadline in finishing a wedding project. I have been using Vegas since 2004 (since the Sonic Foundry era) but I am saying good bye to it. Many still prefer it due to its ease of use, but if you want to do serious work, Vegas is not the way anymore.
Review by videodan
on Jun 3, 2014 Version: 8.1 OS: Windows 8 64-bit Ease of use: 9/10 Functionality: 7/10 Value for money: 7/10 Overall:
8/10
This version, Vegas Pro 12 build 710, has a bug which prevents it from importing image sequences, build 714 was released today (9/10/2013) which addresses this issue.
Review by VidProQuo
on Sep 11, 2013 Version: 12 build 710 OS: Windows 8 64-bit Ease of use: 9/10 Functionality: 9/10 Value for money: 9/10 Overall:
9/10
| | |
| --- | --- |
| 35 reviews, Showing 1 to 5 reviews | |
| | |
| --- | --- |
| 1 tool hits, Showing 1 to 1 tools | |
Explanation
:
NEW SOFTWARE
= New tool since your last visit
NEW VERSION
= New version since your last visit
NEW REVIEW
= New review since your last visit
NEW VERSION
= New version
Latest version
Version number / Beta version number / Update version number and when it whas released.
Type and download
NO MORE UPDATES?
= The software hasn't been updated in over 2 years.
NO LONGER DEVELOPED
= The software hasn't been updated in over 5 years.
RECENTLY UPDATED
= The software has been updated the last 31 days.
Freeware
= Download Free software.
Freeware
Trialware
= Download Free software but some parts are trial/shareware.
Free software
= Download Free software and also open source code also known as FOSS (Free and Open Source Software).
Free software
Trialware
= Download Free software and also open source code but some parts are trial/shareware.
Freeware Ads
= Download Free software but supported by advertising, usually with a included browser toolbar. It may be disabled when installing or after installation.
Free software Ads
= Free Download software and open source code but supported by advertising, usually with a included browser toolbar. It may be disabled when installing or after installation.
Trialware
= Also called shareware or demo. Free Trial version available for download and testing with usually a time limit or limited functions.
Payware
= No demo or trial available.
Portable version
= A portable/standalone version is available. No installation is required.
v1.0.1 = Latest version available.
Download beta = It could be a Beta, RC(Release Candidate) or an Alpha / Nightly / Unstable version of the software.
Download
15MB
= A direct link to the software download.
Win
= Windows download version. It works on 32-bit and 64-bit Windows.
Win64
= Windows 64-bit download version. It works only on 64-bit Windows.
Mac
= Mac download version. It works on 32-bit and 64-bit Mac OS.
Mac64
= Mac OS download version. It works only on 64-bit Mac OS.
Linux
= Linux download version.
Portable
= Portable version. No installation is required.
Ad-Supported
= The software is bundled with advertising. Be careful when you install the software and disable addons that you don't want!
Visit developers site = A link to the software developer site.
Download (mirror link) = A mirror link to the software download. It may not contain the latest versions.
Download old versions = Free downloads of previous versions of the program.
Download 64-bit version = If you have a 64bit operating system you can download this version.
Download portable version = Portable/Standalone version meaning that no installation is required, just extract the files to a folder and run directly.
Portable version available = Download the portable version and you can just extract the files and run the program without installation.
Old versions available = Download old versions of the program.
Version history available = Complete changelog on our site.

= Windows version available.

= Mac OS version available.

= Linux version available.
Our hosted tools are virus and malware scanned with several antivirus programs using
www.virustotal.com
.
Rating
Rating from 0-10.
Browse software by sections
All In One Blu-ray Converters (11)
All In One DVD Converters (14)
All In One MKV to MP4, Blu-ray, UHD (11)
All In One Video Converters (20)
Animation (3D, 2D Animation) (11)
Audio Editors (20)
Audio Encoders (81)
Audio Players (16)
Authoring (Blu-ray, UHD, AVCHD) (17)
Authoring (DivX) (4)
Authoring (DVD) (29)
Authoring (SVCD, VCD) (10)
Bitrate Calculators (7)
Blu-ray to AVI, MKV, MP4 (15)
Blu-ray to Blu-ray, AVCHD (10)
Burn (CD,DVD,Blu-ray) (23)
Camcorders, DV, HDV, AVCHD (30)
Capture TV, DVD, VCR (30)
CD, DVD, Blu-ray recovery (3)
Codec Packs (7)
Codec, Video Identifiers (28)
Codecs (65)
Decrypters (DVD Rippers) (16)
Decrypters (UHD, Blu-ray Rippers) (10)
DigitalTV, DVB, IPTV (37)
DVD to DVD (20)
DVD to MP4, MKV, H264, H265 (16)
DVD to VCD, SVCD (5)
DVD to XviD, AVI, DivX (16)
ISO, Image (16)
Linux Video Tools (162)
MacOS Video Tools (212)
Media (Blu-ray, DVD, CD) (9)
Media Center, HTPC (38)
Other Useful Tools (133)
Photo Blu-ray, DVD, SlideShow (8)
Portable (Mobile, PSP) (35)
Region Free Tools (5)
Screen capture , Screen recording (25)
Screenshots , Thumbnails (12)
Subtitle Editors (68)
Tag Editors (3)
Video De, Multiplexers (58)
Video Editors (Advanced, NLE) (33)
Video Editors (Basic) (49)
Video Editors (H264, MP4, MKV, MTS) (19)
Video Editors (MPG, DVD) (16)
Video Editors (WMV, AVI) (16)
Video Encoders (AV1, VP8, VP9) (2)
Video Encoders (AVI, WMV) (39)
Video Encoders (H264, H265, MP4, MKV) (43)
Video Encoders (MPG, DVD) (23)
Video Encoders , Converters (151)
Video Frameservers (9)
Video Players (42)
Video Repair, Fix (23)
Video Scripting (11)
Video Streaming (22)
Video Streaming Downloaders (83)
Virtualdub Tools (11)