Our website is made possible by displaying online advertisements to our visitors.
Please consider supporting us by disabling your ad blocker or buy
PlayOn and record Netflix
:)
Tool
Description
Type
Rating
Comments
Sony Vegas Pro is a professional non-linear editor. Expertly edit complex SD or HD projects using mouse or keyboard trimming and powerful ripple editing modes. Features include improved video monitoring, customizable window layouts, color-coded snapping, improved HDV, SDI and XDCAM support, Cinescore plug-in support, A/V synchronization detect and repair, playhead scrubbing, drag ripple and arrange, source project editing, and auto-frame quantization.
Trialware
($600)
OS:Windows
Version:15
Released:Aug 28,2017
File size:4.4MB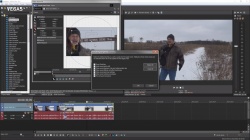 Click to enlarge screenshot
Latest version
15 (August 28, 2017)
Download
Visit developer's site
Download Vegas Pro 15
[4.4MB]
[Win]
Supported operating systems

Windows
License
Shareware ($600)
More information and other downloads
Version history / Release notes / Changelog
VEGAS PRO 15:
THE EVOLUTION OF VIDEO AND AUDIO EDITING

Filled with new features both inside and out to nurture your creativity and fit perfectly with your unique workflow. An innovative, modern look, unsurpassed customization options, new plug-ins, new hardware acceleration, and new workflow and color enhancements–all to help you work faster, more efficiently, and more creatively.

INCLUDED IN VEGAS PRO 15 OR HIGHER

INCLUDED IN VEGAS PRO 15 SUITE
NEW FEATURES AT A GLANCE:

VEGAS Pro Edit

Hardware acceleration from modern graphics cards and Intel QSV
Selectively paste event attributes
ACES 1.0 support
Picture-in-Picture OFX plug-in
Crop OFX plug-in
LUT OFX plug-in
User definable visible button sets
Redesigned track headers and timeline clip events
Instant freeze frame
Selectable background shade
Color-strength-adjustable icon artwork
Logical, modern docking window controls
VEGAS Pro
(in addition to VEGAS Pro Edit)
NewBlueFX Filters 5 Ultimate
HitFilm Movie Essentials
VEGAS Pro Suite
(in addition to VEGAS Pro)
Boris FX Sapphire Render Unit
NewBlueFX Titler Pro 5

View full changelog
Sections/Browse similar tools
Alternative to Vegas Pro
Guides and How to's
Acronyms / Also Known As
Vegas, Vegas Pro, Sony Vegas, Vegasaur
Share software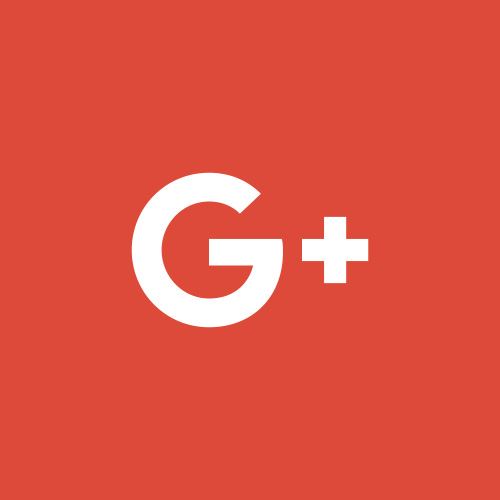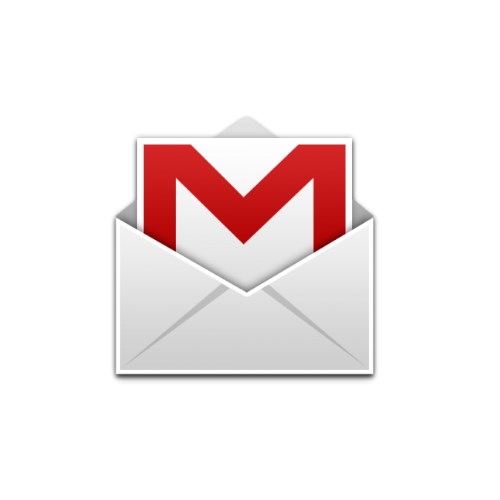 Notify me when software updated or report software
Email me when it has been updated
Report this software (dead link/new version)
| | |
| --- | --- |
| 33 reviews, Showing 1 to 5 reviews | |
Version 13 adds some features vs. v.12, but it's much slower encoding on this rig [almost 2x in some cases] -- to me that's a deal breaker since regardless what you do editing, you still have to get your work out of Vegas as a video file. Prem Pro might be an alternative but I'm not fond of their subscription pricing model, & I'm set up for Sony with AMD/ATI graphics, while Adobe favors Nvidia. Sony may fix this in a later build -- 12 was buggy for quite a while... seemed like they moved it from beta too soon, or maybe have too small a pool of beta testers. May be the same with 13? At any rate, skipped 13 for now -- I may look at it later in its development or may just wait & see what 14's like. I've skipped Vegas version upgrades in the past for this sort of thing, and they've always come around eventually.
Jun 3, 2014 Version: 13 Build 310 OS: Windows 7 64-bit Ease of use: 10/10 Functionality: 8/10 Value for money: 6/10 Overall: 8/10
Sony Vegas USED to be a strong editor, but the more recent versions, it started to lose ground where it used to stand out - crashing; Sony Vegas crashes like crazy, at least as far as I have been noticing in the space of say, two years. Its interface and ease of use are still nice, attractive but it feels like, the more they change it, adding new features etc etc, the less stable it becomes. I am now gradually switching to Davinci Resolve lite and am toying with the idea of getting Premiere Pro. Today alone I wasted plenty time because Vegas crashed (on minor things, such as, applying non real time effects to WAV files), while I am to meet a deadline in finishing a wedding project. I have been using Vegas since 2004 (since the Sonic Foundry era) but I am saying good bye to it. Many still prefer it due to its ease of use, but if you want to do serious work, Vegas is not the way anymore.
Jun 3, 2014 Version: 8.1 OS: Windows 8 64-bit Ease of use: 9/10 Functionality: 7/10 Value for money: 7/10 Overall: 8/10
This version, Vegas Pro 12 build 710, has a bug which prevents it from importing image sequences, build 714 was released today (9/10/2013) which addresses this issue.
Sep 11, 2013 Version: 12 build 710 OS: Windows 8 64-bit Ease of use: 9/10 Functionality: 9/10 Value for money: 9/10 Overall: 9/10

Running Vegas since what became the Pro version was in beta, I think it's a pretty cool, pretty complete & capable NLE, with great multi-track audio features to boot. Most of the good stuff you can read in their ad copy &/or adverts... here's a little bit on what they don't tell you.

The big news is that this pro-level, cheaper [& 32 bit compatible] alternative to Adobe's Premiere Pro adds GPU acceleration with version 11. On the Plus side, that hardware assist works with ATI hardware [not just Nvidia like Prem. Pro] -- heading up the Minus column, with ATI graphics at least, that hardware assist may or may not work all that well, regardless whether you've got it turned on or off... with Build 594 [595 for the 64 bit version] Sony Creative Software seems to have gotten a lot [most?] of the bugs worked out, but as the release notes point out, they had to temporarily disable some of the ATI GPU assist features to do that. Depending on the video format I've had display issues on both the timeline & in the 2 video windows, along with some problems encoding -- while nowhere near as bad as the 1st build, with an ATI 6870 [the card Sony lists as their ATI reference] I still get occasional green frames displayed, & obviously if you can't see the video you can't edit it. Turning GPU assist on or off may help, or it may make the problem worse -- it's not something where turning off the feature puts things back to normal.

That said, HD video playback is much improved, & a lot of the FX [built-in &/or add-on] can use GPU acceleration to speed things up. The Mainconcept mpg2 encoder works much better than in version 10 [which I skipped because of that encoder], but not quite as well as in Vegas v. 9. The Sony AVC encoder is much improved, but still has weaknesses, I *think* because Sony needs it to work with the bundled DVDA authoring app. Encoding to Blu-Ray AVC is much faster -- it's fastest in the 64 bit version of Vegas, & slightly faster in win8 on top of that -- producing High level 4.0 video when you set the encoder to just under 22 Mbps or lower, where the encoded video will have a max bit rate of 22 Mbps. As you increase the bit rate setting between 22 & 25 Mbps, the level jumps 1st to 4.1, then 4.2, while the max pops up to 26 Mbps -- this also means DVDA will insist on re-encoding. With build 594/595 Sony has changed their Sony AVC encoder setup window -- you now have to select AVCHD if you want to set a 22+ Mbps bit rate.

DVD Architect [DVDA] is mostly unchanged from the version that shipped with Vegas 9, & in fact the only major change to DVDA since v. 4 [2/16/2007] has been the addition of Blu-Ray. As far as Blu-Ray goes DVDA works, but it won't do Java or pop-ups, it will only output to BD disc or ISO, will not accept DTS, & will not pass every Blu-Ray compliant video file without re-encoding -- as above it seems to be limited re: just what AVC video it will pass through without re-encoding. DVDA and Vegas are also a bit different when it comes to importing video, e.g. H264/AVC should be muxed to .m2ts [I use tsMuxeR] & mpg2 to .mpg [I use TMPGEnc mpeg tools] without the audio stream -- importing AVC or .m2v [mpeg2] into DVDA is possible, but it can take quite a while for DVDA to index the file, & then I've had problems later on in the project.

Mar 1, 2012 Version: 11 OS: Windows 7 64-bit Ease of use: 9/10 Functionality: 8/10 Value for money: 7/10 Overall: 9/10

I skipped the 9 -> 10 upgrade last year because while Vegas 10 added some nice features, the bundled DVDA didn't, & the Vegas encoders were both broken & broke encoding in Vegas 9. Got an e-mail that everything was fixed, + there were new features, & the upgrade was on sale for 1 week, so after a backup gave it another try -- just restored the backup... No Thanks. AVC encoding is still slow, you can use common HD bit rates now, but quality doesn't seem any better than alternatives, many of which are faster. Mpeg2 smart rendering works like Womble in 9 [vbr etc.], while with 10d installed it looks like it re-renders every couple I frames or something. The 2 deal breakers are 1) down-sizing/re-sampling to DVD now adds shimmering &/or moire patterns, & 2) long delays when you put mpg2 on the timeline as Vegas 10d scans for embedded CC. Resampling was always a bit slow in Vegas, but it did a good job & let you use pulldown, so IMHO it was often worth it -- not with 10d. Putting audio on the timeline, Vegas has always had a delay as it built the waveforms that are displayed -- that delay is now 3 or 4x worse as 10d scans mppg2 for CC, & the only way I see to turn it off is to click cancel, which cancels building waveforms too. There may be other problems but that's as far as I went, since I don't see the value in paying $170 [even if it is on sale] to step backwards.

FWIW late last year after trying maybe a dozen alternatives, I spent a portion of the money I would have spent on the Vegas 10 upgrade, upgrading both Nero & Roxio suites... Vegas is the better editor, but Nero's getting closer, has better/faster [Blu-Ray compliant] AVC encoding, & multi-channel audio handling/encoding is surprisingly nice in the bundled audio app. Roxio 2011's encoders work for me now, & both resampling/re-sizing & encoding are extremely fast. Negatives are: when ATI GPU accel is on down-sizing is prone to the same shimmering & moire patterns as Vegas 10d, audio handling isn't great, DVD mpg2 isn't vbr, & creating new BD AVC profiles doesn't work for me. Neither Nero or Roxio will create DVD mpg2 with pull-down -- both output regular 29.976 fps -- but they will import/use more non-camera video formats than Vegas... I use both along with Vegas to make up for it's shortcomings.

May 12, 2011 Version: 10d OS: Windows 7 64-bit Ease of use: 8/10 Functionality: 5/10 Value for money: 4/10 Overall: 4/10
| | |
| --- | --- |
| 33 reviews, Showing 1 to 5 reviews | |
| | |
| --- | --- |
| 1 tool hits, Showing 1 to 1 tools | - |
Explanation
:
NEW SOFTWARE
= New tool since your last visit
NEW VERSION
= New version since your last visit
NEW COMMENT
= New comment since your last visit
NEW VERSION
= New version
Type and download
NO MORE UPDATES?
= The software hasn't been updated in over 2 years.
NO LONGER DEVELOPED
= The software hasn't been updated in over 5 years.
RECENTLY UPDATED
= The software has been updated the last 31 days.
Freeware
= Download Free software.
Free software
= Download Free software and also open source code.
Freeware/Ads
= Download Free software but supported by advertising, usually with a included browser toolbar. It may be disabled when installing or after installation.
Free software/Ads
= Free Download software and open source code but supported by advertising, usually with a included browser toolbar. It may be disabled when installing or after installation.
Trialware
= Also called shareware or demo. Free Trial version available for download and testing with usually a time limit or limited functions.
Payware
= No demo or trial available.
Portable version
= A portable/standalone version is available. No installation is required.
v1.0.1 = Latest version available.
Download beta = It could be a Beta, RC(Release Candidate) or an Alpha / Nightly / Unstable version of the software.
Download
[15MB]
= A direct link to the software download.
[Win]
= Windows download version. It works on 32-bit and 64-bit Windows.
[Win64]
= Windows 64-bit download version. It works only on 64-bit Windows.
[Mac]
= Mac download version. It works on 32-bit and 64-bit Mac OS.
[Mac64]
= Mac OS download version. It works only on 64-bit Mac OS.
[Linux]
= Linux download version.
[Portable]
= Portable version. No installation is required.
[Ad-Supported]
= The software is bundled with advertising. Be careful when you install the software and disable addons that you don't want!
Visit developers site = A link to the software developer site.
Download (mirror link) = A mirror link to the software download. It may not contain the latest versions.
Download old versions = Free downloads of previous versions of the program.
Download 64-bit version = If you have a 64bit operating system you can download this version.
Download portable version = Portable/Standalone version meaning that no installation is required, just extract the files to a folder and run directly.
Portable version available = Download the portable version and you can just extract the files and run the program without installation.
Old versions available = Download old versions of the program.
Version history available = Complete changelog on our site.

= Windows version available.

= Mac OS version available.

= Linux version available.
Our hosted tools are virus and malware scanned with several antivirus programs using
www.virustotal.com
.
Rating
Rating from 0-10.
Browse software by sections