Tool
Description
Type
Rating
Reviews
Vegas Pro is a professional non-linear editor. Expertly edit complex SD or HD projects using mouse or keyboard trimming and powerful ripple editing modes. Features include improved video monitoring, customizable window layouts, color-coded snapping, improved HDV, SDI and XDCAM support, Cinescore plug-in support, A/V synchronization detect and repair, playhead scrubbing, drag ripple and arrange, source project editing, and auto-frame quantization.
Trialware
$400

OS:


File size: 4.5MB
Other versions
Version history

Latest version
17 (August 5, 2019)
Download
Visit developer's site
Download Vegas Pro 17
4.5MB
Win
Software License
Shareware (Free download but time limited software. Full version from $400)
Supported operating systems

Windows
More information and other downloads
Version history / Release notes / Changelog
VEGAS PRO 17:

30+ NEW FEATURES. EFFICIENCY REDEFINED.

Nested Timelines
NESTED TIMELINES
Create nested timelines to organize projects and speed up your workflow. Easily move back and forth between nested and the main timeline. Or, access your nested timelines as independent VEGAS projects, so you can share parts of your project for a colleague to work on while you maintain control over the master project.

UNIFIED COLOR GRADING
VEGAS Pro 17 now makes your color-correction workflow faster and more efficient than ever. With the Color Grading panel, streamline your workflow in a quick, efficient, logical process thatís cohesive, comprehensive, and easy to use. Switch to different timeline events and begin grading them instantly.

HLG HDR Color Support
VEGAS Pro 17 continues to lead the way in HDR editing with a start-to-finish workflow. Take advantage of GPU-based open color I/O processing to work in the new ACES 1.1 color standard, including HLG support, HDR color grading, HDR video scopes, internal and external HDR preview, and complete HDR delivery options.

Optical-Flow Slow Motion
Optical-Flow Slow Motion
Create even slower, even smoother slow motion with native tools built on proprietary optical flow technology which analyzes one frame to the next and then creates intermediary frames between them. The result: silky-smooth slow motion for results like never before built right into VEGAS Pro 17.

GPU accelerated decoding for AVC/HEVC
Take advantage of GPU acceleration for smoother timeline playback in VEGAS. Use the power in your graphics card to preview your project more efficiently than ever, even with effects, filters, and multiple video streams. VEGAS leverages your computerís GPU for smoother, quicker playback.

EXCLUSIVE PLUG-INS
Steinberg SpectraLayers Pro 6
Steinberg SpectraLayers Pro 6
Steinberg SpectraLayers Pro is one of the worldís most revolutionary spectral editing platforms for professional audio editing, post-production and sound design. It transforms your audio data into an unique visual experience. Get control over your sound and let your creativity run wild.

Exclusively in Suite

Boris FX Continuum Lens Flare 3D
Boris FX Continuum Lens Flare 3D
Gladly used by J.J. Abrams and many other renowned movie directors, the highly sophisticated Lens Flare effect gives scenes that certain something and is simply an unmistakable, cool visual. With Boris FX Continuum Lens Flare 3D you can now achieve this popular movie effect, too! From traditional lens flares which occure when a point light source is turned toward a camera lens, to even spectacular special effects that are often seen in science fiction movies, you can play around with it just the way it works perfectly for you and your movie!

Exclusively in Pro | 365 | Suite

Boris FX Continuum 3D Objects Unit
Boris FX Continuum 3D Objects Unit
With Boris FX Continuum 3D Objects Unit you can integrate precise EPS files into your material and get creative with 3D objects. Distort, modify and split various layers in three-dimensional space. In addition, the integrated 2D/3D titling plug-in Title Studio delivers 100 new presets and new 3D render options for professional broadcast titles and high quality motion graphics.

Exclusively in Suite

Boris FX Continuum Key and Blend Unit
Your all-in-one blue/green screen keying solution is here! With Boris FX Continuum Key and Blend Unit you can easily chroma key and composite your footage just the way Hollywood did in major blockbusters like the Lord of the Rings, the Harry Potter series and many more. Thanks to the new Primatte Studio chroma key technology, this Unit offers the ultimate blue/green screen toolset!

Exclusively in Suite

Boris FX Continuum Lights Unit
Boris FX Continuum Lights Unit
With the Academy Award-winning Mocha masking and planar tracking system you can add spectacular lighting effects to your films! Generate puffy glowing light, simulate the look of light leaking into the camera, create textured light from a noise map, animate sophisticated lens flares, laser sword effects, lightning and plasma streams and many more. The possibilities are nearly endless!

Exclusively in Suite

BUY NOW
Or read on to discover more new features.
LUT Export
LUT Export
Got color grading you like? Want to use it on multiple clips, in other projects, or share it with other VEGAS users? To streamline your process, export your settings as a LUT in .cube format and then apply it to other clips, even in other projects. Share your settings with others on your team.

Planar Motion Tracking
Planar Motion Tracking
Take tracking objects in to a new plane with Planar Motion Tracking. Now tracking objects in your video and pinning other video to them isnít just for left and right and up and down or objects square to the camera. Track and pin objects moving in perspective, like the side of a building seen from an angle.

Warp Flow Transition
Warp Flow Transition
Create unique morphing transitions with the Warp Flow transition. Analyze the last frame of the first clip and the first frame of the next clip, then automatically create intermediate frames for the appearance of smooth motion between the clips. Use it to create cool sci-fi style morphing.

Smart Split Edit
Smart Split Edit
Tired of jump cuts? Use Smart Split to hide them. Choose the section you want, then Smart Split removes it and automatically transitions the remaining clips together with intermediate frames that hide the jump cut. Quick, easy, smooth, and automatic. No more distracting jump cuts!

Stabilisation on Event Level
Stabilisation on Event Level
If you use only a small portion of a large clip, why stabilize the entire clip? Now stabilize only the part you need with the same world-class stabilization at the event level. Speed up your workflow and salvage shaky clips you thought you wouldnít be able to use, now much more quickly than ever!

Storyboard Improvements
Storyboard Improvements
For even more storyboard and sequencing power, now you can add the same media file to a single storyboard multiple times with independent in and out points. Perfect for projects build with long video clips. And now you can create a separate storyboard for each nested timeline.

Support for 8K Files
Support for 8K Files
Work with 8K video files with auto-generated proxy files to make editing fast and efficient. Take advantage of 8K resolution for a huge amount of freedom in panning, zooming, and cropping your footage without resolution degradation when you deliver to HD or 4K. Or deliver 8K for super-high-resolution projects.

Mesh Warp
Mesh Warp
So many tools in one, Mesh Warp not only lets you correct distortions in your video, it allows you to stretch and pinch your video in all kinds of crazy ways on a grid of mapped points. Get a wild, sci-fi look to your video, or map it to distorted shapes for endless creative possibilities.

Screen Capture
Screen Capture
With integrated Screen Capture, record one or more computer screens and audio sources, then import those recordings straight to a new project with all files automatically synchronized on the timeline. Ideal for video streams, instructional videos, or anyone who needs to record what happens on their screens.

Lens correction plug-in
Remove lens distortion like fisheye from your footage with the new Lens Correction plug-in. Just choose your camera or lens from an extensive list, and VEGAS Pro automatically corrects distortions based on that lens' profile. Also with manual controls for lenses not on the list or special effects.

Improved Picture-in-picture plug-in
Improved Picture-in-picture plug-in
VEGAS Pro now gives you greater control of your video insets with the improved Picture-in-Picture plugin. You have the option of keeping your videoís aspect ratio, or to change it in two ways: as a parallelogram with parallel opposite sides, or by adjusting each corner individually to make any four-sided shape.

Hardware-accelerated lossless intermediate format
Hardware-accelerated lossless intermediate format
Demand the highest quality you can get with our new hardware-accelerated lossless intermediate format. Leveraging NVIDIA GPUs, take advantage of this master-quality intermediate for efficient, fast editing or for top-quality archiving of your video. Requires specific NVIDIA hardware.

ProRes 4444 files with embedded alpha channels
ProRes 4444 files with embedded alpha channels
Take advantage of alpha channels in ProRes footage with native support for ProRes 4444. Make compositing quicker and simpler by using the native transparency in your footage with no need to apply keying FX or special settings. Great for stock footage with alpha channels like smoke, explosions, fires, and more.

Project Notes window
Project Notes window
Leave important reminders with the Project Notes window. Add notes for yourself and other team members that work in the same project, and resolve notes that have already been addressed. Organize and facilitate communication with notes that travel along with your project.

Complete Hi DPI scaling
High DPI mode provides even crisper user interface on your High DPI monitor. Icons and windows appear clearer than ever before. Ease the strain on your eyes and view your interface in all of its crisp, sharp glory. And as usual, VEGAS Pro still looks great even without a High DPI monitor.

Improved Color Curves
Improved Color Curves
Color grading moves to a new professional level with improved color curves. Now take advantage of automatic color balance right in the color curves tool, of course with the option to adjust things manually to really dial in your desired effect. A powerful tool just got a lot more powerful.

THE RIGHT TOOLS. ALWAYS AT YOUR FINGERTIPS.
Ignore Event Grouping
You donít always need to move every event in your group; sometimes you just need to adjust one or two. ...

View full changelog
Sections/Browse similar tools
Alternative to Vegas Pro
Guides and How to's
Acronyms / Also Known As
Vegas, Vegas Pro, Sony Vegas, Vegasaur, Vegas Pro Edit, Vegas Pro Suite
Share software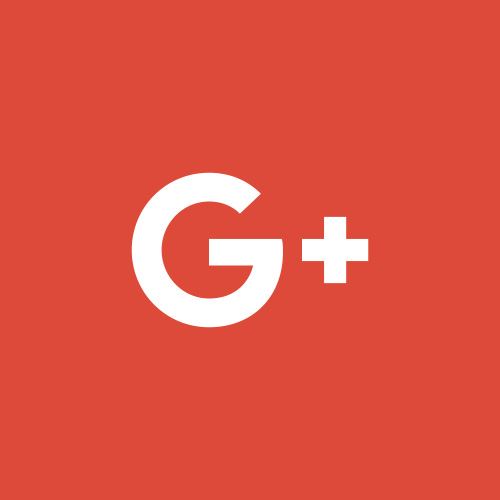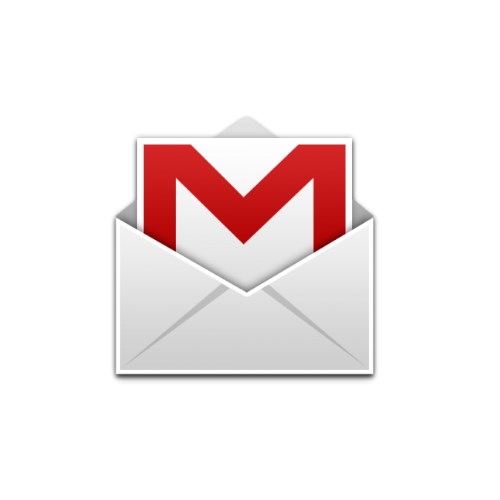 Notify me when software updated or report software
Email me when it has been updated
Report this software (dead link/new version)
| | |
| --- | --- |
| 34 reviews, Showing 1 to 5 reviews | |
No comments. Rating it only.
Review by Paulus
on Oct 25, 2018 Version: vegas 16 OS: Windows 10 64-bit Ease of use: 1/10 Functionality: 1/10 Value for money: 1/10 Overall:
1/10
Version 13 adds some features vs. v.12, but it's much slower encoding on this rig [almost 2x in some cases] -- to me that's a deal breaker since regardless what you do editing, you still have to get your work out of Vegas as a video file. Prem Pro might be an alternative but I'm not fond of their subscription pricing model, & I'm set up for Sony with AMD/ATI graphics, while Adobe favors Nvidia. Sony may fix this in a later build -- 12 was buggy for quite a while... seemed like they moved it from beta too soon, or maybe have too small a pool of beta testers. May be the same with 13? At any rate, skipped 13 for now -- I may look at it later in its development or may just wait & see what 14's like. I've skipped Vegas version upgrades in the past for this sort of thing, and they've always come around eventually.
Review by mikiem
on Jun 3, 2014 Version: 13 Build 310 OS: Windows 7 64-bit Ease of use: 10/10 Functionality: 8/10 Value for money: 6/10 Overall:
8/10
Sony Vegas USED to be a strong editor, but the more recent versions, it started to lose ground where it used to stand out - crashing; Sony Vegas crashes like crazy, at least as far as I have been noticing in the space of say, two years. Its interface and ease of use are still nice, attractive but it feels like, the more they change it, adding new features etc etc, the less stable it becomes. I am now gradually switching to Davinci Resolve lite and am toying with the idea of getting Premiere Pro. Today alone I wasted plenty time because Vegas crashed (on minor things, such as, applying non real time effects to WAV files), while I am to meet a deadline in finishing a wedding project. I have been using Vegas since 2004 (since the Sonic Foundry era) but I am saying good bye to it. Many still prefer it due to its ease of use, but if you want to do serious work, Vegas is not the way anymore.
Review by videodan
on Jun 3, 2014 Version: 8.1 OS: Windows 8 64-bit Ease of use: 9/10 Functionality: 7/10 Value for money: 7/10 Overall:
8/10
This version, Vegas Pro 12 build 710, has a bug which prevents it from importing image sequences, build 714 was released today (9/10/2013) which addresses this issue.
Review by VidProQuo
on Sep 11, 2013 Version: 12 build 710 OS: Windows 8 64-bit Ease of use: 9/10 Functionality: 9/10 Value for money: 9/10 Overall:
9/10
Running Vegas since what became the Pro version was in beta, I think it's a pretty cool, pretty complete & capable NLE, with great multi-track audio features to boot. Most of the good stuff you can read in their ad copy &/or adverts... here's a little bit on what they don't tell you.

The big news is that this pro-level, cheaper [& 32 bit compatible] alternative to Adobe's Premiere Pro adds GPU acceleration with version 11. On the Plus side, that hardware assist works with ATI hardware [not just Nvidia like Prem. Pro] -- heading up the Minus column, with ATI graphics at least, that hardware assist may or may not work all that well, regardless whether you've got it turned on or off... with Build 594 [595 for the 64 bit version] Sony Creative Software seems to have gotten a lot [most?] of the bugs worked out, but as the release notes point out, they had to temporarily disable some of the ATI GPU assist features to do that. Depending on the video format I've had display issues on both the timeline & in the 2 video windows, along with some problems encoding -- while nowhere near as bad as the 1st build, with an ATI 6870 [the card Sony lists as their ATI reference] I still get occasional green frames displayed, & obviously if you can't see the video you can't edit it. Turning GPU assist on or off may help, or it may make the problem worse -- it's not something where turning off the feature puts things back to normal.

That said, HD video playback is much improved, & a lot of the FX [built-in &/or add-on] can use GPU acceleration to speed things up. The Mainconcept mpg2 encoder works much better than in version 10 [which I skipped because of that encoder], but not quite as well as in Vegas v. 9. The Sony AVC encoder is much improved, but still has weaknesses, I *think* because Sony needs it to work with the bundled DVDA authoring app. Encoding to Blu-Ray AVC is much faster -- it's fastest in the 64 bit version of Vegas, & slightly faster in win8 on top of that -- producing High level 4.0 video when you set the encoder to just under 22 Mbps or lower, where the encoded video will have a max bit rate of 22 Mbps. As you increase the bit rate setting between 22 & 25 Mbps, the level jumps 1st to 4.1, then 4.2, while the max pops up to 26 Mbps -- this also means DVDA will insist on re-encoding. With build 594/595 Sony has changed their Sony AVC encoder setup window -- you now have to select AVCHD if you want to set a 22+ Mbps bit rate.

DVD Architect [DVDA] is mostly unchanged from the version that shipped with Vegas 9, & in fact the only major change to DVDA since v. 4 [2/16/2007] has been the addition of Blu-Ray. As far as Blu-Ray goes DVDA works, but it won't do Java or pop-ups, it will only output to BD disc or ISO, will not accept DTS, & will not pass every Blu-Ray compliant video file without re-encoding -- as above it seems to be limited re: just what AVC video it will pass through without re-encoding. DVDA and Vegas are also a bit different when it comes to importing video, e.g. H264/AVC should be muxed to .m2ts [I use tsMuxeR] & mpg2 to .mpg [I use TMPGEnc mpeg tools] without the audio stream -- importing AVC or .m2v [mpeg2] into DVDA is possible, but it can take quite a while for DVDA to index the file, & then I've had problems later on in the project.


Review by mikiem
on Mar 1, 2012 Version: 11 OS: Windows 7 64-bit Ease of use: 9/10 Functionality: 8/10 Value for money: 7/10 Overall:
9/10
| | |
| --- | --- |
| 34 reviews, Showing 1 to 5 reviews | |
| | |
| --- | --- |
| 1 tool hits, Showing 1 to 1 tools | |
Explanation
:
NEW SOFTWARE
= New tool since your last visit
NEW VERSION
= New version since your last visit
NEW REVIEW
= New review since your last visit
NEW VERSION
= New version
Latest version
Version number / Beta version number / Update version number and when it whas released.
Type and download
NO MORE UPDATES?
= The software hasn't been updated in over 2 years.
NO LONGER DEVELOPED
= The software hasn't been updated in over 5 years.
RECENTLY UPDATED
= The software has been updated the last 31 days.
Freeware
= Download Free software.
Freeware
Trialware
= Download Free software but some parts are trial/shareware.
Free software
= Download Free software and also open source code also known as FOSS (Free and Open Source Software).
Free software
Trialware
= Download Free software and also open source code but some parts are trial/shareware.
Freeware Ads
= Download Free software but supported by advertising, usually with a included browser toolbar. It may be disabled when installing or after installation.
Free software Ads
= Free Download software and open source code but supported by advertising, usually with a included browser toolbar. It may be disabled when installing or after installation.
Trialware
= Also called shareware or demo. Free Trial version available for download and testing with usually a time limit or limited functions.
Payware
= No demo or trial available.
Portable version
= A portable/standalone version is available. No installation is required.
v1.0.1 = Latest version available.
Download beta = It could be a Beta, RC(Release Candidate) or an Alpha / Nightly / Unstable version of the software.
Download
15MB
= A direct link to the software download.
Win
= Windows download version. It works on 32-bit and 64-bit Windows.
Win64
= Windows 64-bit download version. It works only on 64-bit Windows.
Mac
= Mac download version. It works on 32-bit and 64-bit Mac OS.
Mac64
= Mac OS download version. It works only on 64-bit Mac OS.
Linux
= Linux download version.
Portable
= Portable version. No installation is required.
Ad-Supported
= The software is bundled with advertising. Be careful when you install the software and disable addons that you don't want!
Visit developers site = A link to the software developer site.
Download (mirror link) = A mirror link to the software download. It may not contain the latest versions.
Download old versions = Free downloads of previous versions of the program.
Download 64-bit version = If you have a 64bit operating system you can download this version.
Download portable version = Portable/Standalone version meaning that no installation is required, just extract the files to a folder and run directly.
Portable version available = Download the portable version and you can just extract the files and run the program without installation.
Old versions available = Download old versions of the program.
Version history available = Complete changelog on our site.

= Windows version available.

= Mac OS version available.

= Linux version available.
Our hosted tools are virus and malware scanned with several antivirus programs using
www.virustotal.com
.
Rating
Rating from 0-10.
Browse software by sections