Our website is made possible by displaying online advertisements to our visitors.
Please consider supporting us by disabling your ad blocker or buy
PlayOn (record Netflix)
:)
Tool
Description
Type
Rating
Comments
Resonic Player is a slick audio player and browser / directory player, built around a big waveform view. Resonic plays your music files, sounds and samples out of your existing folders. It's built to be fast, reliable, and powerful. It does what it is supposed to do, without the bloat, and with exceptional usability. Pro version costs $70.


Freeware
OS:Windows
Version:0.8.7 Beta
Released:Apr 19,2017
File size:11.1MB

Latest version
0.8.7 Beta (April 19, 2017)
Download
Visit developer's site
Download Resonic Player 0.8.7 Beta
[11.1MB]
[Win]
Download portable and other versions
Download Resonic Player 0.8.7 Beta portable
[9.6MB]
[Win]
[Portable]
Download old versions
Download Resonic Player old versions
Supported operating systems

Windows
License
Freeware
Version history / Release notes / Changelog
Resonic Beta 0.8.7
Released April 19, 2017

New Features

Playback and metadata support for RF64 Wave files (MBWF, BWF Wave, Broadcast Wave).
RF64 Wave files are RIFF Wave files (both are .wav) that can go past the 2GB file size limit, but cannot be read by legacy players.
These files are typically created by modern applications that need to be able to create very large files, e.g. Steinberg Cubase automatically creates RF64/MBWF .wav files on export if the file size exceeds 2GB.
Now reads and plays BWF Wave files with .bwf extensions.
Project, Scene, Take, and Tape columns that correspond with iXML metadata embedded in audio files. image
Heavily improved support for Soundminer metadata embedded in WAV, AIFF, and MP3 files.
Resonic now supports WavPack hybrid correction files (.wvc).
In hybrid compression mode WavPack creates pairs of .wv/.wvc files, and while the resulting .wv file is lossy the accompanying (but optional) .wvc file can be used to complete missing information for lossless playback.
Resonic will look for a .wvc file in the .wv file's path.
Thanks to the author of WavPack, David Bryant, for pointing this out!
Auto-closing popup menus now also fade out.
Browser now automatically expands collapsed folders after a short delay when dragging something onto them.
Browser now automatically scrolls while dragging something into it.
Create temporary slices from slice metas, i.e. from slices stored in the metadata of certain filetypes, when available.
When using WASAPI as output device (recommended) and the active device is disconnected or disabled Resonic will first shut down playback and then the device itself, and finally show a warning.
A transparent overlay is now shown between main window and dialogs (e.g. preferences) and message or input boxes to focus the attention.
This feature can be disabled via Menu | Interface.
Improvements

Bigger and more readable fonts for waveform playback position (orange), and waveform/analyzer/spectrum/level meter mouse position (blue). image
Showing detailed timecode while making selections (SHIFT), and when snapped to markers, slices, or the loop start/end positions.
Flac decoder updated to libFlac 1.3.2, fixed previous release's issues.
Popup menu fixes and usability improvements.
Drag & drop improvements.
Raised level meter channel limit to 64. image
Much faster loading of large MIDI files (e.g. 'Black MIDI')
Reading additional meta data for several formats, e.g. tempo column (bpm) is now calculated based on other available information if possible.
Waveform drawing improvements for multichannel files.
Bigger asynchronous file read buffer, worth the little extra memory use.
Recently changed created/accessed/modified dates now show up more descriptively asTodayand 'Yesterday'. image
Browser is updated faster when creating new folders.
Corrections

Fixed track advance not working with DirectSound (DS) output devices. (reported: OMG1908)
Fixed broken file list column order in certain situations.
Fixed file list issues when deleting files.
Maximized main window was not being restored when exited in minimized state.

View full changelog
All features
Ridiculously fast

Resonic makes extensive use of multi-core processing. Every important part is optimized for speed, which results in extremely fast browsing, seeking, and playback.

Lightweight

A couple of files, a few megabytes, low memory footprint, and tidy use of disk space.

No bloated runtime packages are required.

Purest sound

In order to achieve the purest sound quality there is absolutely nothing between decoded audio and sound output that might degrade quality, which is essential for both sound and sample previewing and audiophile audio playback.

Resonic's audio engine runs on 32-bit floating point data.

Clean interface

A major design goal is to always keep the graphical user interface clutter-free and user-friendly, without nested menus and dialogs, and without dumbing down the more powerful features.

Click less

Single-click interface

A single Left-Click navigates folders, plays files, seeks in audio, changes volume. No need to double-click just for the sake of it, but optionally available.

No-click scrolling

Move the mouse over controls and use the wheel to scroll lists, or to change volume. No need to click them first.

Embrace your keyboard

Once you know the basic shortcuts you'll see how fast and comfortable keyboard-supported operation of Resonic really is.

Resonic Pro

An advanced version of Resonic specifically aimed towards audio professionals is in the making.

For more information see "A first look at Resonic Pro".

Play your folders instantly

Resonic plays all your music and sound files directly out of your existing folder structures.

You are not forced to use any kind of library system. Since music libraries usually rely on tags they can easily end up being a confusing mess, unless these tags are maintained properly.

Many users do actually prefer to organize their music in folder structures, most commonly on external drives.

Browse your samples

For audio professionals it is vital to have a powerful preview tool at hand. Sample CD/DVD structures can be tedious to browse through. Even more so are sample libraries and collections as they tend to become huge fast.

Resonic has its origins in this particular field of work and will certainly become an invaluable asset when it comes to your everyday work.

Also see Resonic Pro, which is in development.

Drag & drop

Drag & drop the playing file into Windows Explorer, or into most other applications that accept audio files,
which includes popular DAWs, audio editors, or video editing software.

Advanced file access

Resonic handles your files in a way that enables you to edit them with external programs, or even delete them in certain cases, while they are playing.

Unicode

Resonic has full Unicode support for tags, files, folders, playlists, cue sheets, and interface translations, to make sure international letters are displayed properly.

Portable

Resonic was developed with full portability in mind:

Put the portable version on a thumb drive or USB disk, take it with you, and have it remember separate settings for the computers it is run on — no configuration mix-ups.
Sections/Browse similar tools
Guides and How to's
Acronyms / Also Known As
ResonicPlayer, Resonic Player
Download Resonic Player portable download
Share software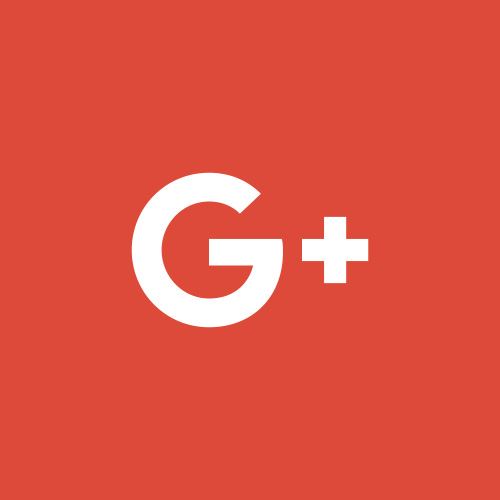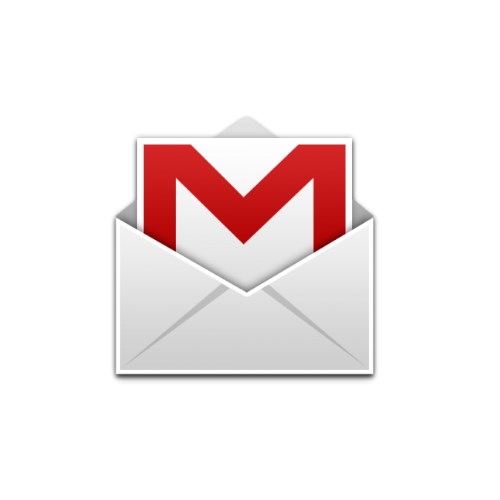 Notify me when software updated or report software
Email me when it has been updated
Report this tool (dead link/new version)
| | |
| --- | --- |
| 1 reviews, Showing 1 to 1 reviews | |
Apr 5, 2017 Version: 0.8.6b OS: Windows 10 64-bit Ease of use: 10/10 Functionality: 7/10 Value for money: 9/10 Overall: 9/10
| | |
| --- | --- |
| 1 reviews, Showing 1 to 1 reviews | |
| | |
| --- | --- |
| 1 tool hits, Showing 1 to 1 tools | - |
Explanation
:
NEW SOFTWARE
= New tool since your last visit
NEW VERSION
= New version since your last visit
NEW COMMENT
= New comment since your last visit
NEW VERSION
= New version
Type and download
NO MORE UPDATES?
= The software hasn't been updated in over 2 years.
NO LONGER DEVELOPED
= The software hasn't been updated in over 5 years.
RECENTLY UPDATED
= The software has been updated the last 31 days.
Freeware
= Free software.
Free software
= Free software and also open source code.
Freeware/Ads
= Free software but supported by advertising, usually with a included browser toolbar. It may be disabled when installing or after installation.
Free software/Ads
= Free software and open source code but supported by advertising, usually with a included browser toolbar. It may be disabled when installing or after installation.
Trialware
= Also called shareware or demo. Trial version available for download and testing with usually a time limit or limited functions.
Payware
= No demo or trial available.
Portable version
= A portable/standalone version is available. No installation is required.
v1.0.1 = Latest version available.
Download beta = It could be a Beta, RC(Release Candidate) or an Alpha / Nightly / Unstable version of the software.
Download
[15MB]
= A direct link to the software download.
[Win]
= Windows download version. It works on 32-bit and 64-bit Windows.
[Win64]
= Windows 64-bit download version. It works only on 64-bit Windows.
[Mac]
= Mac download version. It works on 32-bit and 64-bit Mac OS.
[Mac64]
= Mac OS download version. It works only on 64-bit Mac OS.
[Linux]
= Linux download version.
[Portable]
= Portable version. No installation is required.
[Ad-Supported]
= The software is bundled with advertising. Be careful when you install the software and disable addons that you don't want!
Visit developers site = A link to the software developer site.
Download (mirror link) = A mirror link to the software download. It may not contain the latest versions.
Download old versions = Free downloads of previous versions of the program.
Download 64-bit version = If you have a 64bit operating system you can download this version.
Download portable version = Portable/Standalone version meaning that no installation is required, just extract the files to a folder and run directly.
Portable version available = Download the portable version and you can just extract the files and run the program without installation.
Old versions available = Download old versions of the program.
Version history available = Complete changelog on our site.

= Windows version available.

= Mac OS version available.

= Linux version available.
Our hosted tools are virus and malware scanned with several antivirus programs using
www.virustotal.com
.
Rating
Rating from 0-10.
Browse software by sections