Our website is made possible by displaying online advertisements to our visitors.
Please consider supporting us by disabling your ad blocker or buy
PlayOn (record Netflix)
:)
Tool
Description
Type
Rating
Comment
Resonic Player is a slick audio player and browser / directory player, built around a big waveform view. Resonic plays your music files, sounds and samples out of your existing folders. It's built to be fast, reliable, and powerful. It does what it is supposed to do, without the bloat, and with exceptional usability. Pro version costs $70.


Freeware
OS:Windows
Version:0.8.5b
Released:Mar 16,2017
File size:11.0MB

Latest version
0.8.5b (March 16, 2017)
Download
Visit developer's site
Download Resonic Player 0.8.5b
[11.0MB]
[Win]
Download portable and other versions
Download Resonic Player 0.8.5b portable
[9.5MB]
[Win]
[Portable]
Download Resonic Player old versions
Supported operating systems

Windows
License
Freeware
Version history / Release notes / Changelog
Resonic Beta 0.8.5
Released March 16, 2017
Release Summary

This release is a milestone on the way to advanced features: the file list filter lets you visually filter what's displayed in the file list by filename (artist, title, album, or any other available metadata in the Pro version.)
Resonic now has a an often-requested double-click mode for the file list, improved drag & drop handling (does not restart files), and a fully reworked configuration system.
We've also let go of Windows XP support in favor of faster progress and features.
New Features

Visual file list filtering.
Press CTRL+F, or F3, or use the filter button on the status bar, to toggle the filter panel, then click the settings button on the right to change which columns (metadata) you wish to use for filtering.
Note that the Player version only filters by filename while the Pro version supports all available meta columns (both visible and invisible), e.g. description, or album.
While the filter panel is active use the 'aa'/'Aa' button (or ALT+C) to toggle between caseless and case-sensitive matching, use the menu button (or ALT+S) to open the filter settings menu.
Resonic now supports file list double-click behavior, an often-requested feature. To enable it go to Menu | Playback.
Single-click behavior will instantly play a file once you click it, and will restart the file when double-clicked (by default).
Double-click behavior will only play a file when you double-click it, and will restart the file when double-clicked.
Resonic no longer restarts the active file on subsequent clicks, which is very useful for frequent drag and drop users. To change this behavior mode go to Menu | Playback.
This feature can be combined with double-click or single-click behavior.
Support for high-resolution DSD audio files compressed with WavPack, i.e. compressed DSF/DFF in .wv files.
Note that while DSD-in-WV saves quite a bit of space (in our tests 35-50%) it also takes a bit longer to decode (e.g. to prepare the waveform.)
File list header popup (right click any column header to see it) now stays open when you click certain items, which allows you to check/uncheck multiple items easily.
The same applies to the filter popup menu.
Slices can now be erased the same way they can be created, with ALT+click, as long as the mouse cursor is snapped to them.
Page switching in preferences dialog with CTRL+TAB and SHIFT+CTRL+TAB.
AddedBrowse to containing folderto file list popup menu which points the browser to the file's parent folder.
This item is only visible when the current list contains files from more than one source, e.g. when you scan folders recursively (ALT+click on a folder in browser.)
Made file list columns accessible viaColumnssubmenu in file list popup menu.
AddedSafely remove this devicefunction to browser context menu popup when a removable USB disk is right-clicked (tested with USB sticks so far.)
Added eject and close CD/DVD drive tray functions to browser context menu popup when an optical drive is right-clicked.
Holding down SHIFT+CTRL+ALT while Resonic is starting up now allows you to reset Resonic's preferences if neccessary (a warning will be shown.)
Pro:Select allfor waveform (CTRL+ALT+A) that toggles between all/selection (preserves the current selection.)
Improvements

Current ASIO device sample rate is now used for playback by default.
Resonic now always defaults to WASAPI as standard output device as it is the most stable.
ASIO is still experimental (you might get buffer repeats on slow systems.)
DirectSound is no longer recommended, as it is the lowest quality output system, and might be dropped in a future version now that XP is no longer supported.
MOD/MIDI renderers now use the output device's native sample rate to achieve the expected quality, and to avoid unnecessary resampling.
Reworked the application-wide configuration system to support complex setting structures, which is an essential requirement for many upcoming features.
Settings are no longer stored in the 'config-*.db' database files, but stored in a text file called Preferences.json.
A backup is automatically saved to Preferences.bak on exit.
Slightly higher file list rows, easier to look at. Font size options are in the works.
Several micro optimizations, e.g. for file list and browser drawing, and for theme loading.
File list items disappear faster when deleted (using the DEL key.)
Please note that we use the operating system's delete functions.
Files are always recycled, never permanently deleted, i.e. they are moved to Windows' ownRecycle Binfrom where they can be restored.
Improved fast-restore of last-played folder in browser, improving overall start-up speed again because not all parent folders have to be scanned.
Only the last active folder is initially shown.
Folders that are not fully expanded on startup will use italic fonts.
You can click them to fully expand them.
Playback now stops instantly when you delete a file.
Press ENTER to continue playback with the next file in list.
TheKeep playback positionfeature (formerly known as 'Maintain position') now also works when a playing file is deleted.
Some items in the file list popup menu are now hidden when not applicable, e.g. no "Clear selection" when there is no actual selection. which keeps the menu more compact and dynamic, and tailored to the actual context.
Sample rate conversion quality can now be changed for drag & drop and slice extractions, see marker button menu 'Extraction format'.
The lowest quality interpolation setting can be useful for sound design, for example when you pitch audio down and you want to capture that certain crisp unsmoothed low-fidelity in the output.
Please note that this does not apply to the crop buttons.
More reliable folder delete (waveform and meta scans are stopped.)
Higher quality interpolation (SRC) for MIDI playback and rendering.
More visible markings on files that have been cut to clipboard (CTRL+X).
Light and Dark (Pro) theme color changes.
WavPack decoder updated to 5.0.0
Flac decoder updated to libFlac 1.3.2
Opus decoder updated to libOpus 1.1.4
Corrections

Optical drives could disappear from browser when media was ejected.
Fixed issue with CTRL+UP and CTRL+DOWN in browser (always plays sequentially now.)
A handful of browser crash issues.
Faster and more reliable application shutdown.
Fixed occasionally wrong value displayed when dragging pitch buttons.
Remarks

Please note that you'll have to re-configure some of your settings (e.g. hotkeys) because of heavy internal configuration system changes.
Windows XP is no longer supported by Resonic.
There are several reasons for this move, one being that writing compatibility code for XP has been holding back development.

View full changelog
All features
Ridiculously fast

Resonic makes extensive use of multi-core processing. Every important part is optimized for speed, which results in extremely fast browsing, seeking, and playback.

Lightweight

A couple of files, a few megabytes, low memory footprint, and tidy use of disk space.

No bloated runtime packages are required.

Purest sound

In order to achieve the purest sound quality there is absolutely nothing between decoded audio and sound output that might degrade quality, which is essential for both sound and sample previewing and audiophile audio playback.

Resonic's audio engine runs on 32-bit floating point data.

Clean interface

A major design goal is to always keep the graphical user interface clutter-free and user-friendly, without nested menus and dialogs, and without dumbing down the more powerful features.

Click less

Single-click interface

A single Left-Click navigates folders, plays files, seeks in audio, changes volume. No need to double-click just for the sake of it, but optionally available.

No-click scrolling

Move the mouse over controls and use the wheel to scroll lists, or to change volume. No need to click them first.

Embrace your keyboard

Once you know the basic shortcuts you'll see how fast and comfortable keyboard-supported operation of Resonic really is.

Resonic Pro

An advanced version of Resonic specifically aimed towards audio professionals is in the making.

For more information see "A first look at Resonic Pro".

Play your folders instantly

Resonic plays all your music and sound files directly out of your existing folder structures.

You are not forced to use any kind of library system. Since music libraries usually rely on tags they can easily end up being a confusing mess, unless these tags are maintained properly.

Many users do actually prefer to organize their music in folder structures, most commonly on external drives.

Browse your samples

For audio professionals it is vital to have a powerful preview tool at hand. Sample CD/DVD structures can be tedious to browse through. Even more so are sample libraries and collections as they tend to become huge fast.

Resonic has its origins in this particular field of work and will certainly become an invaluable asset when it comes to your everyday work.

Also see Resonic Pro, which is in development.

Drag & drop

Drag & drop the playing file into Windows Explorer, or into most other applications that accept audio files,
which includes popular DAWs, audio editors, or video editing software.

Advanced file access

Resonic handles your files in a way that enables you to edit them with external programs, or even delete them in certain cases, while they are playing.

Unicode

Resonic has full Unicode support for tags, files, folders, playlists, cue sheets, and interface translations, to make sure international letters are displayed properly.

Portable

Resonic was developed with full portability in mind:

Put the portable version on a thumb drive or USB disk, take it with you, and have it remember separate settings for the computers it is run on — no configuration mix-ups.
Sections/Browse similar tools
Guides and How to's
Acronyms / Also Known As
ResonicPlayer, Resonic Player
Download Resonic Player portable download
Share software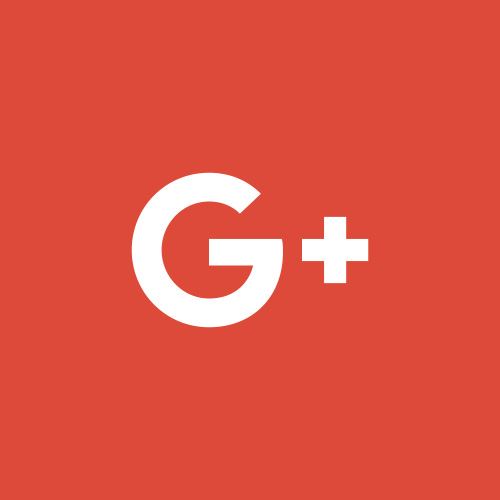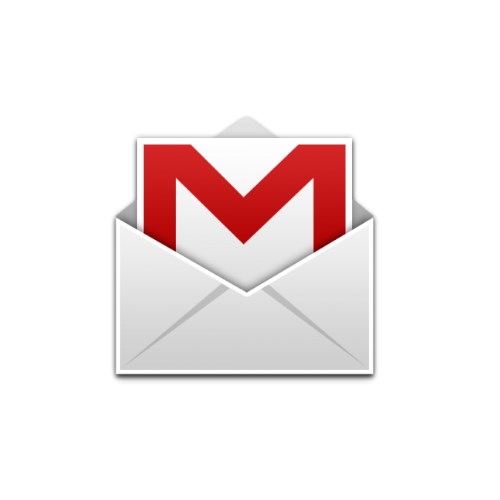 Notify me when software updated or report software
Email me when it has been updated
Report this tool (dead link/new version)
| | |
| --- | --- |
| 0 comments, Showing 0 to 0 comments | |
| | |
| --- | --- |
| 0 comments, Showing 0 to 0 comments | |
| | |
| --- | --- |
| 1 tool hits, Showing 1 to 1 tools | - |
Explanation
:
NEW SOFTWARE
= New tool since your last visit
NEW VERSION
= New version since your last visit
NEW COMMENT
= New comment since your last visit
NEW VERSION
= New version
Type and download
NO MORE UPDATES?
= The software hasn't been updated in over 2 years.
NO LONGER DEVELOPED
= The software hasn't been updated in over 5 years.
RECENTLY UPDATED
= The software has been updated the last 31 days.
Freeware
= Free software.
Free software
= Free software and also open source code.
Freeware/Ads
= Free software but supported by advertising, usually with a included browser toolbar. It may be disabled when installing or after installation.
Free software/Ads
= Free software and open source code but supported by advertising, usually with a included browser toolbar. It may be disabled when installing or after installation.
Trialware
= Also called shareware or demo. Trial version available for download and testing with usually a time limit or limited functions.
Payware
= No demo or trial available.
Portable version
= A portable/standalone version is available. No installation is required.
v1.0.1 = Latest version available.
Download beta = It could be a Beta, RC(Release Candidate) or an Alpha / Nightly / Unstable version of the software.
Download
[15MB]
= A direct link to the software download.
[Win]
= Windows download version. It works on 32-bit and 64-bit Windows.
[Win64]
= Windows 64-bit download version. It works only on 64-bit Windows.
[Mac]
= Mac download version. It works on 32-bit and 64-bit Mac OS.
[Mac64]
= Mac OS download version. It works only on 64-bit Mac OS.
[Linux]
= Linux download version.
[Portable]
= Portable version. No installation is required.
[Ad-Supported]
= The software is bundled with advertising. Be careful when you install the software and disable addons that you don't want!
Visit developers site = A link to the software developer site.
Download (mirror link) = A mirror link to the software download. It may not contain the latest versions.
Download old versions = Free downloads of previous versions of the program.
Download 64-bit version = If you have a 64bit operating system you can download this version.
Download portable version = Portable/Standalone version meaning that no installation is required, just extract the files to a folder and run directly.
Portable version available = Download the portable version and you can just extract the files and run the program without installation.
Old versions available = Download old versions of the program.
Version history available = Complete changelog on our site.

= Windows version available.

= Mac OS version available.

= Linux version available.
Our hosted tools are virus and malware scanned with several antivirus programs using
www.virustotal.com
.
Rating
Rating from 0-10.
Browse software by sections