Tool
Description
Type
Rating
Reviews
Adobe Premiere Pro software is a nonlinear video editing application. Powerful real-time video and audio editing tools give you precise control over virtually every aspect of your production. Price $20/month or $50/month for all Adobe products.
Trialware
$600

OS:


File size: 1400MB
Version history

Latest version
14.0.1 (January 17, 2020)
Download
Visit developer's site
Download Adobe Premiere Pro 14.0.1
1400MB
Win
Software License
Shareware (Free download but time limited software. Full version from $600)
Supported operating systems

Windows
Complete Version history / Release notes / Changelog
Fixed issues in Premiere Pro version 14.0.1

Opening an empty project on a different platform does not bring up the scratch disk dialog box.
Trim mode is unexpectedly enabled when selecting Edit to Playhead and beginning/end of clip is selected.
Crash may occur in FreeForm view if you repeatedly click on a clip.
Markers can get redundant information when the same clip is imported repeatedly.
Changes to RED source settings have no effect on timeline instances when clips were previously imported using Media Browser.
Output to 2nd monitor does not work when disable video output when in background is not checked (macOS only).
Adding Color Marker shortcut does not work in the Source Monitor for Multicams or Sequences.
Waveforms inside multicam clips randomly disappear and cutting to different cameras can cause incorrect waveforms to be drawn.


November 2019 release (version 14.0)

Auto Reframe

Powered by Adobe Sensei, Auto Reframe applies intelligent reframing to your footage, keeping the action inside the frame for different aspect ratios such as square, vertical, and 16:9 video.

Graphics and text enhancements

The Essential Graphics panel in Premiere Pro has a number of text and graphics enhancements to make your titling and graphic workflows smoother.

Audio enhancements

Audio improvements in Premiere Pro include more streamlined workflows for multi-channel effects and increased range for audio gain.

Time remapping to 20,000 percent

Do more creatively with re-timing shots without requiring nested sequences for bigger speed changes.

Improved native format support

Premiere Pro provides robust native support and improved performance for widely used formats, like H264, HEVC, and ProRes – including ProRes HDR – on both macOS and Windows.

Export HDR content with HDR10 metadata

Apply metadata to HDR10 exports to ensure optimal display quality on HDR10-enabled devices

More drivers audited in System Compatibility report

The System Compatibility report now checks for more drivers to make sure your system is primed for editing with Premiere Pro.

Other enhancements

Learn more about other improvements in the new release, such as faster scrolling in the Media Browser, easier Media Cache management, and more.

https://helpx.adobe.com/premiere-pro/using/whats-new/2020.html


Adobe Premiere Pro 13.1.5 provides important fixes and is recommended for all users.


Premiere Pro 13.1.4 includes all of the improvements from 13.1.3 with an additional bug fix that addresses a launch issue for some Windows systems with outdated drivers.


The 13.1.3 update for Premiere Pro includes the following enhancements:

Better HEVC performance on Mac
Multichannel audio mixing improvements allowing for up/down mixing of 5.1 <-> stereo using the Channel Mixer effect. For more information, see Audio effects and transitions.
More flexibility for caption file exports
Graphics layers are now in the same order in the Essential Graphics panel and the Effects Control panel
Warp stabilizer improvements that make it easy to clean up handheld footage from different cameras or fine-tune camera shake to match your creative intent. Comprehensive refinements make the Warp Stabilizer workflow more powerful and much faster.
This release of Premiere Pro removes support for importing MKV formats.
Premiere Pro 13.1.3 also fixes a critical issue with AAF exports from Premiere Pro where some source media associated with XMP may be deleted after rendering. This issue only occurs in versions 13.1, 13.1.1 and 13.1.2 of Premiere Pro. For information on known issues and other bugs fixed in this release, see:


Premiere Pro 13.1
APR 02 2019

Freeform Project panel
Visually review, organize, and storyboard your media. Assemble rough cuts and then drag them right onto your timeline for editing.
Rulers and guides
New rulers, guides, and grids make sizing and aligning graphics and titles easier. Snap graphics to guides or each other. Color-coded guides ensure consistent positioning for lower thirds, logos, and more.
Auto Ducking for ambient sound
Powered by Adobe Sensei, Auto Ducking for ambient sound utilizes AI technology to detect dialog or voiceover and automatically adjust background sound. Adjustments are keyframed and easy to fine-tune.
Faster mask tracking
Speed up color grading and effects workflows with improved performance for HD, 4K and higher resolution content.
Improved titling tools
All your titling and graphics tools are in the Essential Graphics panel, plus new options like multiple strokes, stroke styling, and background fills. Replace font families in a Motion Graphics template with one click.
Graphics enhancements
Drag and drop multiple Motion Graphics templates into the Essential Graphics panel. Group shapes and apply masks from the Essential Graphics panel.
View menu
A dedicated View menu consolidates Program Monitor commands, such as magnification and playback performance and new Guides.
Audio efficiency
User-requested improvements include the ability to re-order audio effects and to copy and paste effects across clips and projects.
Performance improvements
Improvements include new 10-bit hardware decoding for smoother HEVC playback on Windows, faster hardware decoding for H.264 and HEVC on MacOS, and RED Metal acceleration.
Frame replacement for decode errors
Instead of replacing problem frames with red frames, they are now replaced with a copy of the adjacent frame.
Shortcut support for non-English keyboards
Shortcuts are automatically mapped to non-English keyboards including German, Japanese, French, Chinese, Korean, Spanish, Russian, Italian, Portuguese, and Norwegian.
Image scaling options
Choose between absolute or proportional scaling to maintain correct positioning when reframing or resizing sequences.
Expanded format support
Import native Sony Venice V3 files and 32-bit AIFF audio media along with recently introduced support for ProRes Windows (13.0.2) and ProRes HDR (13.0.2).


Premiere Pro CC 2019 13.0.2
DEC 10 2018

Apple ProRes export on Windows
Streamline video production and simplify output with new export presets for Apple ProRes, including ProRes 4444 and ProRes 422 formats available on macOS and Windows 10.
Expanded format support
Import HEIF files recorded on iOS devices into Premiere Pro and Media Encoder on Mac OS 10.13 and higher and Windows 10 version 1809 or higher.
Faster decoding for Canon Cinema RAW Light footage
Get improved playback on multicore Windows 10 machines.
Support for ProRes HDR footage
Accurately import Rec202 and PG/HLG color information from HDR media in ProRes containers.


Premiere Pro CC 13.0
Oct 15 2018

Mobile editing with all-new Premiere Rush
Extend your video editing platform with Premiere Rush, our all-new, all-device app. Shoot, edit, and publish videos from any device — mobile to desktop. You can also send your work straight into Premiere Pro if you want to do more.

Intelligent audio cleanup
Instantly dial down or remove background noise or reverb with new DeNoise and DeReverb sliders in the Essential Sound panel.

Selective color grading
Take the guesswork out of curve adjustments with innovative new Lumetri Color tools for selective color grading. Each curve has two axes with paired values, making it easy to fine-tune colors accurately.

Data-driven infographics Motion Graphics templates
Drag and drop spreadsheets into new infographic Motion Graphics templates to generate animated visualizations. Any updates to your spreadsheets are automatically updated on your infographics.

End-to-end VR 180
Jump into immersive video support for 180 VR, including optimized ingest and effects. Publish finished videos in the Google VR 180 format on YouTube or other platforms.

Hot markers
Assign marker colors to keyboard shortcuts to categorize clips quickly, or hide markers based on color.

Spatial markers for immersive media
Instead of removing your headset when reviewing media in the Adobe Immersive Environment, now you can place a spatial marker for reference when you return to the desktop timeline.

Adobe Stock enhancements
Search and sort cinematic footage and professionally-designed Motion Graphics templates from Adobe Stock right in the Essential Graphics panel.

Group invites for Team Projects
Invite groups and team members from your enterprise address book — without typing in addresses — for more efficient communications.

Display color management
Get accurate color representations and maintain color fidelity across your workflow, from After Effects to Premiere Pro and on rec709, rec202, and P3 displays.

Performance improvements
Hardware-based encoding and decoding for H264 and HEVC improves performance on MacBook Pro workstations. And improved image processing delivers more responsive playback, rendering, and Lumetri Color performance.

Expanded format support
New native format support includes ProRes RAW, ARRI Alexa LF, Sony Venice v2, and the HEIF (HEIC) capture format used by iPhone 8 and iPhone X.

Creative Cloud Library improvements
Drag and drop assets such as Illustrator or Photoshop files into your CC Libraries panel to quickly access your Premiere sequences. Share your Libraries with team members or export and store them with your project.

Australian closed-captioning standard
Support for the Australian OP4T2 closed-captioning standard is now available.

Language support for keyboard shortcuts
Localized languages are now supported in the keyboard shortcut layout menu.

Theater Mode in Adobe Immersive Environment
Access a virtual screening room for collaborating with directors or producers on 2D or immersive content —or a combo of both.


APR 03 2018

Split view for building a look
Split your program monitor display horizontally, vertically, or view full images side by side to compare an image before and after color grading.

Shot comparison and color matching
Compare the looks of two different shots across a sequence of shots and match colors while retaining skin tones with a single click. All changes made are visible and accessible to the user and can be manipulated further if necessary.

Lumetri Color on/off toggle and reset
Easily turn the active Lumetri Color effect for a selected shot on or off directly from the Lumetri Color panel. Reset all the Lumetri Color panel selections for a shot with a single click.

Auto-duck Music
The volume of music can be set to automatically lower when dialogue, sound effects, or other audio clips are detected, eliminating the need to manually adjust every point in the mix.

Intuitive browser for Motion Graphics templates
A better browsing and managing experience lets you universally search and preview Motion Graphics templates from your local templates folder, Creative Cloud Libraries, or Adobe Stock right in the Essential Graphics panel to quickly find the template you need.

Better ways of working with Motion Graphics templates
An improved interface and new controls make it easier to customize Motion Graphics templates created in After Effects, including adjusting the 2D position, rotation, and scale of elements. Edit text layers of the graphic by clicking on them in the Program Monitor.

Gradient support for shapes and text layers
Create more visually interesting graphics using gradients. Click on a shape's color swatch in the Essential Graphics panel, then choose from Solid, Linear Gradient, or Radial Gradient fill types. Edit the angle of your gradient, color stops, and midpoints directly from the Program Monitor.

Replace clip for Motion Graphics templates
To replace a template in a timeline with an updated version from After Effects, simply hold Alt/Option +, and drag and drop the new replacement template onto an existing one. You can choose to have the template updated everywhere it was used in a project or limit to one instance. Where possible, your customizations will be preserved.

Toggle animation for graphics layers in the Essential Graphics panel
Animate more quickly with the ability to toggle on animation for Position, Rotation, Anchor Point, Scale, and Opacity by clicking their icons in the Essential Graphics panel and then adjusting the property in the panel or by editing the graphic layer directly in the Program Monitor. As you move your playhead, changes you make to the property are recorded as key frames.

Immersive Monitor
This new panel inside the Adobe Immersive Environment gives a view of the full sphere of footage and can be used to rotate the current view in the head mounted display.

Support for Windows Mixed Reality
Windows Mixed Reality headsets and controllers can now be used with the Adobe Immersive Environment on Windows. This gives users a broader range of hardware to edit and review VR 360 content..

Enhanced support for Team Projects
Enhancements include a streamlined invite process, improved tracking of collaborators, better project management, the ability to view read-only versions of your projects, and more.

Timecode Panel
See more display options in the Timecode Panel and show different information, such as In/Out, Duration, Absolute TC, Remaining TC, and Source TC.

Video Limiter
Limit your video content to meet broadcast specifications, incl. SMPTE and EBU standards. Use as a per shot effect while working with Lumetri Color, or add as an output effect to limit the entire sequence when exporting.

Copy and paste Sequence markers
Copy and paste full fidelity Sequence markers when moving one or multiple clips, while preserving all marker information such as color, notes, duration, etc.

New format support
New formats supported include: camera RAW for Sony X-OCB (Venice), and Canon Cinema RAW Light (C200).


Premiere Pro CC (2017.1)
APR 19 2017

Essential Graphics panel
Find all the controls you need to edit the titles, shapes, and Motion Graphics templates you create in Premiere Pro and After Effects. Plus, easily rearrange and adjust shape, text, and clip layers.
See how it works ›
Type tool
Create titles from scratch right inside your Program Monitor using a Type tool that's similar to the ones in Photoshop and After Effects.
Motion Graphics templates
After Effects compositions can now be packaged as Motion Graphics templates, shared via Creative Cloud Libraries, and opened in Premiere Pro. You can then change variables like text, color, size, layout, or mood without changing the overall aesthetic, and you can also create your own templates with text, shape, and clip layers.
See how it works ›
Essential Sound panel
Now editors can get professional-quality sound, no expertise required. The Essential Sound panel gives you optimal audio parameters when you designate a clip as music, effects, dialogue, or ambiance.
See how it works ›
Publish to Adobe Stock
Earn best-in-class royalties on your videos by contributing to Adobe Stock through a Destination Publish workflow inside Premiere Pro and Adobe Media Encoder.
See how it works ›
Improved integration with Audition
Favorite Audition effects like Surround Reverb, Mastering, and Stereo Expander are now available in Premiere Pro. Send keyframes, audio effects, and settings from the Premiere Pro Essential Sound panel to Audition without rendering, and get full compatibility between the panels in the two apps.
Virtual reality workflow enhancements
Output ambisonic audio for VR-enabled platforms such as YouTube and Facebook.
Next-generation hardware support
Premiere Pro now offers native support for Microsoft Surface Dial as well as native support and customization for the MacBook Pro Touch bar.
Dynamic Link for Team Projects
Team Projects now supports Dynamic Link between Premiere Pro and After Effects so you can skip intermediate rendering and iterate faster.
Learn more ›
More native formats support
New support for high dynamic range includes HLG (Hybrid LOG Gamma).
And so much more
Also includes: Enhanced 4K 60p performance, improved support for Apple Metal, video preview of Stock footage within the Libraries panel, and more.
See full release notes ›
https://helpx.adobe.com/premiere-pro/using/whats-new.html


Premiere Pro CC (2017)
NOV 02 2016

Easier collaboration with Team Projects (Beta)

Collaborate and share sequences and compositions in real time with Team Projects (Beta). Features like version control and conflict resolution are built right into Premiere Pro, After Effects and Prelude so teams can work better together. Available now for Creative Cloud for teams and enterprise customers.
See how it works ›

Improved captions

New captions features enable you to manipulate text, alter duration and location, and create open or closed captions from scratch.
Lumetri Color enhancements

New color pickers let you make immediate selections when working with HSL secondaries. Plus, you can work with HDR10 files and get better support for color space metadata.
See how it works ›

Accelerated Dynamic Link

Faster performance reduces the need for intermediate rendering and delivers higher frame rates during playback.

Auto-aware VR

Premiere Pro automatically detects whether your virtual reality video is monoscopic, stereoscopic left/right or stereoscopic over/under, and applies the appropriate settings.
Publish directly to Behance

Publish videos directly to your Behance portfolio — no need for separate export or uploading.

Dynamic Link with Character Animator

Eliminate intermediate rendering and speed up performance when working between Character Animator, After Effects, and Premiere Pro.
See how it works ›

Live Text template improvements

New file format lets you share Live Text templates between Premiere Pro and After Effects without the need for a separate After Effects license.

New Getting Started experience

A new launch screen guides beginners through different ways of learning the app, from examining a completed video sequence and following tutorials to an optimized quick-start project template.

Typekit font sync

No need to find missing fonts manually when working in Live Text templates now that fonts automatically sync and update from Typekit.

Audition audio effects

New high-quality real-time audio effects give you better sounding output and improved fidelity.

Keyboard shortcut mapping

Quickly find, adjust, and customize keyboard shortcuts using a visual map.

Easier ingest

Stitch multiple clips from your camera together into one file for simpler file management.

Better performance

Work faster than ever before with improved support for Apple Metal and more GPU effects, including Offset.

Import more native formats

Premiere Pro now supports even more formats, including Native QT DNxHD/DNxHR export and RED Helium.

And so much more

Also includes: New UI elements, global FX mute, and more.

https://helpx.adobe.com/premiere-pro/using/whats-new.html


Premiere Pro CC (2015.3)
JUN 20 2016

Create lightweight proxies

Switch easily between high-res and low-res formats to edit on any device without overloading your system.
See how it works ›

Edit while you import

Start editing footage in virtually any format while your media transfers in the background. Once it's done, Premiere Pro switches to the copied media to free up your camera.
Enhanced performance and stability

Apply more real-time effects and reduce dropped frames across your devices with initial support for Apple Metal and H264 hardware decoding (Windows Intel Iris only).
Color made easier

With new HSL secondaries in Lumetri Color tools, you can isolate and fine-tune colors, balance whites, and make subtle shade adjustments. Apply new preset SpeedLooks in a single click.
See how it works ›

Time-saving shortcuts

Work through edits faster using keyboard shortcuts to navigate keyframes and zoom in and out of individual frames on the Timeline. Use the new Remove Effects command to quickly take out specific effects.
Virtual Reality video support

With VR video mode, you can use pan and tilt controls to preview the experience from the viewer perspective.
See how it works ›

Open captions

Create open captions so subtitles stay on screen. Users now also have the option to choose between open and closed captions, as well as to select caption fonts, color, size and positioning.
See how it works ›

Work natively in high-resolution formats

Ongoing support for the latest native file formats now includes Red Weapon.

Expanded language support

Add titles in more languages using native alphabets, including Arabic and Hebrew.

Publish directly on social media

Share videos quickly on popular social media sites, including YouTube, Facebook, Vimeo and now Twitter.
See how it works ›

Better collaboration with libraries

Control assets in read-only Creative Cloud Libraries so they can be used by team members, but not changed or deleted.

Updated Libraries workspace

Find the right content faster with a new Libraries workspace and filtered search of Adobe Stock, as well as new icons that make it easy to identify licensed Stock assets. See the length and format of each video in your libraries and get links to video previews.

And so much more

Also includes: Support for color control surfaces, and enhanced Lumetri scopes for better brightness control, improved resolution, and monitoring Rec2020 colorspace.

https://helpx.adobe.com/premiere-pro/using/whats-new.html


Premiere Pro CC (2015.1)
NOV 30 2015

Edit more naturally using touch and gestures

Perform a wider range of editing tasks using your Microsoft Surface Pro, Windows tablet or Apple trackpad. Scrub clips, mark I/O, drag and drop clips to the Timeline and more.
See how it works ›

New video support in Adobe Stock

Choose from over one million royalty-free video clips to use in your Premiere Pro projects. Save a clip to your Creative Cloud Libraries and it's immediately available to bring into your Timeline.
Deliver high-quality HDR video

Keep up with the demands of evolving color workflows. Premiere Pro introduces initial support for high dynamic range (HDR) technology, so you can work with video that shows rich detail even in the highlights and shadows. New HDR scopes and Lumetri controls let you make precise adjustments.
Creative Cloud Libraries enhancements

Find content faster by searching across your libraries and across Adobe Stock.
See how it works ›

Smoother time remapping and frame-rate conversions

Produce stunning slow-motion effects and other speed changes and get higher quality frame-rate conversions with GPU-accelerated optical flow and pixel estimation technology.
Even more natively supported Ultra HD formats

The industry leader in format support, Premiere Pro now offers DNxHR, HEVC (H.265) and OpenEXR support for editing and delivery of 4K and HDR media.
Expanded support for international titles

Create titles in more native alphabets, including Hindi, Tamil, Punjabi and more.
And so much more

Also includes: GPU acceleration in the Transform effect, enhanced Merged Clips workflows, and grid lines in Curves in the Lumetri Color panel.


Premiere Pro CC (2015)
JUN 15 2015

Find the perfect image or graphic for your project

Save time finding, licensing and managing royalty-free stock images and graphics now that Premiere Pro CC integrates with the new Adobe Stock service. Once you save an image to your Creative Cloud Libraries, it's immediately available for use in your videos and other creative projects.
See how it works ›
Easily manipulate color in the Lumetri Color panel

Adjust color and light with integrated tools that combine Adobe SpeedGrade CC and Lightroom CC technologies. Apply everything from simple color corrections to complex Lumetri Looks using easy-to-access, intuitive sliders and controls, and send projects to SpeedGrade via Direct Link if you want to refine them further.
See how it works ›

Smooth transitions between talking-head sound bites

Remove unsightly jump cuts between the sound bites in your talking head interviews. The Morph Cut transition uses face tracking and frame interpolation to create seamless transitions — no need to cut away to B-roll.
See how it works ›
Your assets, available anywhere

Access your Looks and graphics, including Adobe Stock assets, via Creative Cloud Libraries that are available in Premiere Pro, After Effects and other Creative Cloud desktop and mobile apps. Share assets between projects, among team members and across Adobe applications — anywhere you are.
See how it works ›
Take your Premiere Clip projects further

Easily convert and open the projects you create in the Premiere Clip mobile app. All edits, music cues and Looks appear directly in the Premiere Pro Timeline.
See how it works ›
Automatically adjust video duration

Easily adjust the length of your video for specific delivery requirements. Time Tuner in the included Adobe Media Encoder automatically adds or removes frames at scene changes, during quiet audio passages and in sections with still images or low visual activity.
See how it works ›
Save time with task-oriented workspaces

Toggle between workspaces that are optimized to help you manage toolsets for the task at hand — or create your own custom versions. Switch workspaces on touch-based devices with a tap of the finger.
Superior responsiveness on external displays

Improved Adobe Mercury Transmit performance boosts responsiveness and playback reliability on external, high-resolution displays.
Easily turn closed captions into subtitles

Burn in your closed captions as subtitles using the included Adobe Media Encoder.
Get support for more native formats

Get native support for Canon XF-AVC and Panasonic 4K_HS formats. Premiere Pro leads the industry in native format support.
See all natively supported formats ›

A more touch-friendly editing experience

Editors with hybrid devices can now move clips in the Timeline, scrub the playhead and manipulate color parameters directly by touching the screen.
Audio workflows made easier

Work more efficiently thanks to a faster voiceover recording configuration, easier audio channel mapping, improved multichannel export, the ability to send video to Adobe Audition CC via Dynamic Link and a more consistent hardware setup.
And so much more

Also includes: A new composite preview you can access while trimming; simple shortcuts like the ability to adjust hot text values up or down with the arrow keys; new AAF video mix-down; significantly improved AAF export functionality; and more.
Learn more ›


Premiere Pro CC (2014.1)
OCT 06 2014

Search bins

Create media bins based on project metadata search criteria. Search bins automatically update as relevant content is added to the project.

Consolidate & Transcode

Consolidate content by moving all relevant files in a project or sequence according to preferences you define. Render files into a single codec for passing on to other teams, systems or archives — and retain the ability to edit the project again later.
See how it works ›

Multi-project workflows

Browse media and sequences from other projects and import them directly in your current project. Edit or reuse existing clips, cuts and transitions from previous projects. Browse other projects in as many Media Browser panels as you need.
See how it works ›

GoPro CineForm intermediate codec support

Encode or decode your media to GoPro CineForm for efficient editing workflows with 4K and higher resolution content, and get support for smart rendering.
See how it works ›

Refined user interface with HiDPI support

A simplified, modern UI puts the focus on your content and delivers a more consistent experience across devices, including HiDPI Windows 8.1 displays.

Source Monitor Timeline view

Open Source Monitor sequences in the Timeline so you can easily bring clips, effects and cuts from other projects into your current project.

GPU-optimized playback

Get smooth playback performance with GPU-based debayering of Phantom Cine and Canon RAW footage, and work faster with improved masking and tracking performance.

Improved AAF export to DAWs

A more robust AAF exporter enables smoother workflows between Premiere Pro and DAW systems.

Render & Replace for After Effects comps

Accelerate playback of VFX-heavy sequences by rendering After Effects compositions into flattened video clips. Dynamic Link ensures that you can revert back to the original comps if needed.

Enhanced masking and tracking

Adjust mask feathering directly in the Program Monitor. Use the new free-draw Polygon Pen tool to create complex mask shapes around content and turn any mask control point into a Bezier control point with a single click.

Advanced search in Timeline

Find and select clips within a sequence based on specific criteria such as clip name or marker comment.

Auto-updating clip names and labels

Clip names and label colors now update automatically. Plus, changes made to a clip in the Project panel will ripple to all instances used in sequences, and vice versa.

Improved Send to Audition workflow

Now when you send a clip to Adobe Audition for audio editing, the rendered copy is automatically stored alongside the original file on disk for easier media management.

Improved master clip effects

New Timeline indicators show whether a master clip effect has been applied to a sequence clip, and the Effects Control panel makes it easy to navigate back to the master clip effect for editing.


Adobe Premiere Pro CC (2014)
JUN 18 2014
Live Text templates

Modify the text in After Effects compositions without leaving Premiere Pro. (Requires 2014 release of After Effects.)
See how it works ›

Masking and tracking

Create feathered masks that obscure or highlight objects by following their movement across frames. Send masks to After Effects via Dynamic Link to access more advanced tracking features.
See how it works ›

Master clip effects

When you apply effects to a master clip, the changes ripple down through every part of that clip in your sequence.
See how it works ›

Enhanced graphics performance in Mercury Playback Engine

Work faster thanks to OpenCL workflow improvements, a GPU debayer for RED media, and new support for Intel Iris.

Faster editing workflow

Get better handling of large projects plus faster sorting and searching in the Project panel. Multiple new editing features respond to key customer requests like reverse match frame and volume keyframe nudge.

New delivery formats

Export to industry-standard AS11 for broadcast and Digital Cinema Package (DCP) for screening rooms. Both formats include associated metadata. Also, export stereo audio to Dolby Digital and Dolby Digital Plus.

Typekit integration

Browse fonts from Typekit from the Title menu and download them for use in your projects.
See how it works ›

AutoSave to Cloud

Automatically back up your Premiere Pro projects to Adobe Creative Cloud.

New native format support

Get built-in support for the ARRI AMIRA camera, with appropriate color LUTs applied as master clips on import. Also get native support for Sony SStP, Canon RAW and improved support for CinemaDNG formats.
See how it works ›


Adobe Premiere Pro CC 7.2.2 Update

Adobe Premiere Pro CC 7.2.2 provides important fixes addressing red frame occurrence, audio dropouts, and loss of intrinsic effects when flattening multicam sequences.


Adobe Premiere Pro CC 7.2.1 Update

Adobe Premiere Pro CC, version 7.2.1, provides a number of critical fixes.


Adobe Premiere Pro CC December 2013 (7.2) Update

Adobe Premiere Pro CC December 2013, version 7.2, provides important fixes and enhancements to the editing experience.


Adobe Premiere Pro CC October 2013 (7.1) Update

Adobe Premiere Pro CC October 2013, version 7.1, provides a large number of new features and important fixes. New features include DirectLink between Premiere Pro and SpeedGrade, enhanced editing and multi-camera workflows, Closed Captioning support for CEA-708 and MXF, monitor overlays, and improved support for third party transitions and effects.


Adobe Premiere Pro CC

Editing Finesse
Link & Locate
Lumetri Deep Color Engine
Precise audio control
Adobe Anywhere Integration
Mezzanine codecs, native formats
Closed Captioning
Improved Mercury Playback Engine
High-fidelity interchange
Sync Settings


Adobe Premiere Pro CS6.0.2

features added or changed in this update
Windows 8 certification
updates for HiDPI display, which improves appearance on computers that use Retina Display, such as MacBook Pro computers
added GPUs to the list of those that Premiere Pro CS6 will use for GPU processing: GT 650M (which is in the newer MacBook Pro computers) and GTX 680

Note: Premiere Pro can use either OpenCL or CUDA for GPU processing on the GT 650M. The default is to use OpenCL. You can change this in the General project settings.

For details of GPU acceleration in Premiere Pro, see this page. For details of OpenCL features in Premiere Pro CS6, see this page.

notable bugs fixed in this update
tearing in image when using XDCAM EX footage
numeric keypad keys couldn't be assigned to keyboard shortcuts
audio deleted when enabling Audio Follows Video without enabling multicam for audio track
color shift introduced by Three-Way Color Corrector at default settings when GPU acceleration turned off
color shifts in some imported M2TS assets
Premiere Pro ignored Command+Option+H command to hide applications on Mac OSX
Auto-save window appearing over other applications when Premiere Pro was in the background
crash during auto-save if a third-party effect's modal dialog box was open on Mac OSX (affects CoreMelt, etc.)
rendering preview files using OpenCL caused dropped frames in some cases
rendered preview files not used when restarting Premiere Pro in some cases, including when using certain third-party effects
when using CUDA on Mac OSX to export a sequence consisting of a very large number of still images (e.g., timelapse), GPU memory could become depleted and output frames corrupted
audio recorded through Audio Mixer (e.g., voice-over recording) appearing incorrectly as duplicated audio
channel output mapping for adaptive tracks was reset to default settings for duplicated sequences
audio waveform displayed incorrectly for clips with speed adjustments
audio playback for multichannel files too quiet in some circumstances
markers added during peak file generation not saved if Premiere Pro quit before peak file generation completed
some 4:2:2 footage appeared jagged or pixelated in Program Monitor or Source Monitor when no effects applied
some MXF files going offline, requiring relinking
relinking to AVCHD media on Mountain Lion (Mac OSX v10.8) not possible for projects created on other operating systems
automatic relinking of footage occurring incorrectly in some cases
frames imported out of order for some MPEG assets
changes to timeline clip channel mapping performed using the context menu for the clip in the Timeline panel Audio were not saved with the project
Audition opened when choosing Reveal Project In Explorer from context menu for a clip in Premiere Pro Project panel
multicam source sequences in Source Monitor lost A/V synch when an In point was created
setting an In point in the Source Monitor created an In point for all clips in the Media Browser directory
thumbnails not appearing for some XDCAM HD items in Project panel and Timeline panel
deleting a nested sequence not providing a warning
layers not correctly counted in PSD file (Photoshop document) if layers contained in groups
importing a QuickTime file created by the FORK media system also imported the disabled proxy track
QT32Server failing in some circumstances, disabling ability to use some QuickTime features
some exported AVC-I files didn't include appropriate drop-frame timecode information, so appeared with non-drop-frame timecode
closed captioning metadata was being set incorrectly
many other fixes in Mercury Transmit and in plug-in SDK, fixing issues with AJA, BlackMagic, Matrox, and other third-party I/O systems for video monitoring, tape capture, and exporting to tape
various fixes to FCP XML import and export
crash when removing some effects using Remove Effects command
crash during OMF export in some circumstances
crash on Mac OSX when computer wakes from sleep
various fixes for other crashes
various performance and stability improvements for CUDA and OpenCL processing


Adobe Premiere Pro CS6.0.1

bugs fixed in this update
Start timecode was not imported or exported correctly when working with AAF files.
Some files from the Canon 5D Mark III camera were imported with the wrong timecode.
Playing/viewing waveforms in the Source Monitor caused audio dropouts with some XDCAM HD clips.
NTSC MXF OP1a files that were exported with drop-frame timecode had video data that was tagged as non-drop-frame.
Switching the Renderer project setting from Mercury Playback Engine Software Only to Mercury Playback Acceleration GPU Acceleration on a computer using OpenCL caused Premiere Pro to crash under some circumstances. Switching between the two settings on a computer using CUDA would in some cases cause problems with video and/or audio playback.
Crash when using full-screen, cinema mode on some computer systems.
Tape capture was not working correctly with some third-party systems.
Crash when capturing from tape using some BlackMagic hardware.
An extra, black frame was included at the end of the output when exporting to P2 MXF in some circumstances.
First two frames were being played twice on external monitor using Matrox MXO2.
Crash when using "hover scrub" with Matrox MXO2.
Audio/video synchronization was off by a few frames when playing video on external monitor.
The Export Frame button was not exporting the correct frame, instead exporting a frame one or two frames away from the current frame.
Some audio files and some MXF files would go offline or have their audio reconformed when the project was re-opened or when Premiere Pro was minimized or lost focus.
Crash when modifying an effect property while playback was occurring.
Hang/freeze when using a dissolve transition on an adjustment layer.
Dropped frames and audio/video synchronization issues when exporting to tape using some third-party hardware.
Information about dropped frames on output to tape was not accessible to third-party systems.
Some QuickTime files were imported with the wrong field order.
When audio was sent through a Mercury Transmit plug-in, any number of channels that was not 2 or 6 was treated as mono.
In HDV editing mode, File > Export > Tape could not be used with third-party hardware.
The current-time indicator (playhead) was not returning to the current time after using the Play Around command.
Last several frames of output when exporting to tape were black.
When encoding a 23.976 fps video to H.264, the duration of the video in the output .m4v file was too short, and audio drifted out of synchronization with the video.
Transparency (alpha channel) information from a dynamically linked After Effects composition was rendered incorrectly in Premiere Pro.
Importing some QuickTime OP1a files caused Premiere Pro to hang.
The duration of the audio track sent to SpeedGrade using the Send To SpeedGrade command was the length of the entire Premiere Pro sequence, not the length of the work area.
Timecode written to trimmed clips using the Project Manager did not match the source timecode for some QuickTime files.
Various other crashes.


Adobe Premiere Pro CS6

Work natively with the latest mobile, DSLR, HD, and RAW formats; edit, trim, and adjust effects in real time; stabilize shaky footage; and enjoy a sleek, revamped user interface and expanded multicam support. Over 50 enhancements make switching to Adobe® Premiere® Pro CS6 software easy.

Streamlined, highly intuitive user interface
See more of your video and less clutter thanks to a highly intuitive, customizable interface. New monitor panels include a customizable button bar; the new Project panel focuses squarely on assets and allows clips to be skimmed, scrubbed, and marked up for editing. A new audio track design, improved meters, and a revamped Mixer panel make working with sound easier than ever.

Refined user interface for even smoother workflows
See more of your video and less clutter, thanks to a new, highly intuitive interface featuring customizable Project panel views, transport controls, Audio Meter panel, and track headers. Play clips directly in the Media Browser.

Fluid, high-performance editing workflow
Take advantage of the most requested editing enhancements, including over 50 new features to help editors switching NLEs move more comfortably to Adobe Premiere Pro.

Dynamic timeline trimming
Finesse your editing with precision using all-new advanced trimming tools. Trim clips your way — directly in the timeline via keyboard entry or dynamically in the Program Monitor using JKL shortcuts.

Warp Stabilizer effect
Easily stabilize a bumpy camera move or lock a shot automatically with the same powerful technology as in Adobe After Effects® software. The new GPU-accelerated Warp Stabilizer removes jitter and rolling shutter artifacts and other motion-related irregularities.

Expanded multicam editing
Quickly and easily edit multicam footage from as many cameras as you have on the shoot. Sync via timecode, switch between tracks in real time, and adjust color across multiple shots.

More intuitive Three-Way Color Corrector
Better manage the color in your projects with the more intuitive Three-Way Color Corrector for precise primary and secondary color correction. Instantly improve video image quality with Adobe Photoshop® style auto-correct functions.

New adjustment layers
Apply effects across multiple clips. Now you can create adjustment layers, similar to those in Photoshop and After Effects, to apply effects to clips on tracks below them. Easily create masks to adjust a selected area of a shot.

Improved, customizable monitor panels
Work the way you want and edit more fluidly. A less cluttered, customizable interface lets you focus on your media by letting you choose which buttons to show or hide in the monitor panels.

Even faster Project panel workflows
View, sort, and arrange media easier than ever with the redesigned Project panel. Edit faster with the ability to scrub and skim clips, set in and out points, and resize clip thumbnails.

New camera support
Work natively with the footage shot with the latest video cameras, including ARRI Alexa, Canon Cinema EOS C300, RED EPIC®, and RED Scarlet-X cameras. Native support lets you start editing immediately, without transcoding or rewrapping the footage.

Enhanced, flexible audio tracks
Freely combine and pan mono and stereo clips. For more advanced audio workflows, new Multichannel master and Adaptive track types enable total audio routing flexibility and easy export to multichannel file types.

Adobe Prelude CS6 integration
Use Adobe Prelude to efficiently log footage, add comments and markers, and create rough cuts that can be brought into Adobe Premiere Pro. Comments and markers are associated with the media, making it easy to organize.
Adobe SpeedGrade CS6 integration
Easily export your Adobe Premiere Pro sequences into SpeedGrade CS6 for a complete finishing solution. Easily handle grading tasks like matching shots and creating consistent nuanced color to visually enhance your projects.
Uninterrupted playback
Edit, apply filters, and adjust their parameters, all during playback. Dynamically preview video by looping playback and adjusting parameters on the fly, thanks to the Mercury Playback Engine. (May require a supported GPU.)
New Preset Browser
Access commonly used settings immediately using the new Preset Browser in Adobe Media Encoder CS6. Organize presets by category, set favorites, and customize your most frequently used encoding presets.
Performance and stability improvements
Encode video faster when outputting a single source to multiple outputs with Adobe Media Encoder CS6. Get a significant performance boost when using watch folders on a network.
New RED EPIC and RED Scarlet-X support
Take advantage of new support for RED EPIC 5K and RED Scarlet-X footage that lets you import it directly into Adobe Media Encoder CS6 for transcoding to HD and SD formats.
More popular device and format presets
Save time and encode content more easily by using Adobe Media Encoder presets that help ensure your video looks great on widely used output formats and devices, including mobile devices and HDTV.
New 64-bit Adobe Encore CS6
Speed up your authoring workflow and get rock-solid performance and stability with Adobe Encore® CS6, now natively 64 bit. Open and save projects faster, and get dramatic performance working on demanding projects.
Faster MPEG import
Bring MPEG assets into Encore CS6 even faster as multiple import processes happen simultaneously in the background.
Pixel aspect ratio correction in previews
View the correct pixel aspect ratio when previewing DVD simulations, thanks to new pixel aspect ratio correction in Encore CS6.
Enhanced DVD and Blu-Ray Disc authoring
Get even more functionality when authoring DVDs and Blu-ray discs. New 64-bit Encore CS6 adds support for 8-bit color for highlight buttons and menu color quality enhancements and lifts the 99-slide restriction for Blu-ray slide shows.
Enhanced web DVD authoring
Create powerful web DVD experiences that replicate all the functionality of their Blu-ray Disc counterparts, thanks to new web DVD support for pop-up menus, multipage menus, and looping menu playback.


Adobe Premiere Pro CS5.5.1

The Adobe Premiere Pro CS5 5.5.1 update fixes issues that were discovered when using Adobe Premiere Pro with Mac OS X 10.7 (Lion). The update also fixes an issue where XML project files created in Premiere Pro don't work with DaVinci Resolve.

• MAC: Fixed an issue in Mac OS X 10.7 where the Universal Counting Leader is missing countdown numbers (2861024)
• MAC: Fixed an issue where Adobe Premiere Pro would crash upon quitting when running on Mac OS X 10.7 (2869192)
• WINDOWS: Fixed an issue where the Preview was not functioning properly in the capture panel for HDV (2896386)
• Fixed an issue where imported Final Cut Pro XML projects that contain multiple mono clips will lose some audio when project is closed and reopened (2917679)
• Fixed an issue where exporting to DVCPRO HD 720p60 QuickTime does not complete with graphic, image or synthetic in the sequence (2860993)
• Fixed an issue where a clip is repositioned when a CUDA Invert is applied to the clip (2866576)
• Fixed a crash in Adobe Premiere Pro when viewing sequence clip in source monitor (2866571)
• Improved scrubbing performance with Canon DSLR files (2866573)
• Fixed an issue where Adobe Premiere Pro could not find files after changing location of project (2866577)
• Fixed an issue where Adobe Premiere Pro would randomly crash on startup (2866580)
• Fixed an issue After Effects comp with a background other than black would result in no alpha
transparency when Mercury Playback GPU Acceleration was enabled (2870787)
• Fixed an crash in Adobe Premiere Pro if you create a new sequence from After Effects, you had the sequence presets tab in focus and no sequence preset selected (2870792)
• Fixed an issue where Adobe MXF files are not readable by Sony XDCAM HD Deck, Final Cut Pro nor Media Composer (2877895)
• Fixed an issue where Adobe Premiere Pro's commit size increases when closed captioning is enabled (2878142)
• Fixed an import failure with ProRes files created by ATOMOS with 4 tracks of audio (2880056)
• Fixed an issue where MCC files exported from MacCaption with a FrameRate set to 50 or 59.94 fails to display in Adobe Premiere Pro's Program Monitor when attached to sequences that match their frame rate (2887232)
• Fixed a display failure with NVIDIA driver 275.36 (2898573)
• Fixed a problem with incorrect data written to XML files for AVCIntra exports (2900941)
• Fixed an issue when a AVCIntra sequence with an adjust start times exports it has an unsupported string in the "StartTimeCode" tag in the XML (2900981)
• Fixed an issue when the Mercury Playback Engine GPU Acceleration enabled, opacity effects are being ignored after second transition (2903503)
• Fixed a hang or a crash in Adobe Premiere Pro when loading a merged clip with disabled audio channels (2910090)
• Fixed an issue where media from Avid Unity QuickTime reference files are not imported (2919488)
• Fixed an issue where XML project files created by Adobe Premiere Pro do not work with DaVinci's Resolve (2919679)
• Fixed an issue where image sequences lose their frame rates (2928776)
• Fixed an issue where when adding a transition the edges of the clip are highlighted during the transition (2866575)


Adobe Premiere Pro CS5.5

Edit faster with Adobe® Premiere® Pro CS5.5 software, which offers cross-platform, native file–based workflows as well as GPU-accelerated filters and effects with the enhanced Adobe Mercury Playback Engine — now on workstations and laptops.
Flexible, precise, and reliable editing tools
Flexible, precise, and reliable editing tools

Edit the way you want with widely accepted, customizable NLE shortcuts and powerful, intuitive trimming and editing tools that give you more precision and control. Boost productivity with dual-system sound support and enhanced project exchange with Final Cut Pro and Avid software.
Enhanced Mercury Playback Engine

Get amazing performance from the Adobe Mercury Playback Engine on both desktops and laptops (Windows® and Mac OS). Natively 64 bit and optimized for modern CPUs, Mercury delivers astounding performance with or without GPU acceleration.

More on performance ›
Fast, reliable multiscreen delivery
Fast, reliable multiscreen delivery

Output your work for computers, smartphones, tablets, and television with Adobe Media Encoder CS5.5. Use intuitive presets and contextual menus to set up sequences once for multiple formats, and batch encode while you keep editing.
Roundtrip workflows with Adobe Audition
Roundtrip workflows with Adobe Audition

Get a fast, flexible roundtrip audio workflow with Adobe Audition® CS5.5 software. Pass individual audio clips and multitrack mixes or complete video sequences between Adobe Premiere Pro CS5.5 and Adobe Audition for editing and sweetening.
Direct integration with Adobe Story
Direct integration with Adobe Story

Accelerate your editing workflow by directly importing Adobe Story scripts, complete with metadata, into Adobe Premiere Pro CS5.5. Eliminate hours of routine work using Speech Search and other metadata to quickly find footage.
Closed-captioning support
Closed-captioning support

Play back and display 608 and 708 closed captions, synced to your video sequence and viewable in the Program Monitor.
Enhanced Canon XF native support
Enhanced Canon XF native support

Preview Canon XF footage in the Media Browser panel and utilize camera metadata throughout your preproduction and post-production workflows. Spanned clips are displayed as a single asset in the Media Browser, reducing clutter.
Streamlined collaboration
Streamlined collaboration

Collaborate more easily thanks to enhanced integration with Final Cut Pro and Avid Media Composer, and with Adobe CS Review, a separate CS Live online service1,2. Save time by background encoding files for CS Review using new presets in Adobe Media Encoder.
Expanded RED support
Expanded RED support

Work natively with RED footage, with support for RED Rocket, Mysterium X™, and the latest Color Science and Firmware for RED ONE™ cameras. The Source Settings dialog box gives you full control over RED parameters and allows RMD files to be imported and exported.
Native RED EPIC camera support
Native RED EPIC camera support

Edit up to 5K footage shot from RED EPIC™ cameras without transcoding or rewrapping, and access RED parameters directly from the enhanced Source Settings dialog box. The EPIC importer plug-in will be available soon as a download from Adobe Labs.
Merge Clips
Easily create subclips that match audio and video from separate sources. The Merge Clips feature supports dual-system sound by allowing high-quality audio to be synced with video shot on a separate device, such as a DSLR or RED camera.
Easy presets for popular devices and formats

Save time and encode content more easily by using Adobe Media Encoder CS5.5 presets that help ensure your video looks great on widely used output formats and devices, including mobile devices and HDTV.
Drag-and-drop encoding

Drag and drop sequences from Adobe Premiere Pro and compositions from After Effects® directly into Adobe Media Encoder CS5.5, which can then encode them immediately. This saves many steps compared with Adobe Media Encoder CS5.
Enhanced watch folder workflow

Set up Adobe Media Encoder CS5.5 to watch a folder. Automatically encode files arriving in the folder to a format you specify. Multiple watch folders can encode to different formats and to the same destination folder.
Improved user interface and workflow

Take advantage of a clearer user interface, new presets, and new contextual menus that improve your Adobe Media Encoder workflow. Expand Queue items to check formats, progress, and encoding settings. Monitor job status in the new Watch Folders section.
Automatic still image sequencing

Automatically encode still images as a video sequence. When you import a numbered series of still images into Adobe Media Encoder CS5.5, it intelligently recognizes them as stills and offers to encode them as one video sequence.
Audible alerts when jobs are completed

Hear alerts when Adobe Media Encoder finishes jobs in the background, so you can keep working without having to watch the queue. Different sounds indicate whether jobs have been completed successfully or with errors.
Adobe Media Encoder CS Review presets

Save time with new Adobe Media Encoder presets that are optimized for output to Adobe CS Review, a CS Live online service1,2.
GPU-accelerated media processing
Correct issues caused by mismatched media, media with varying types of alpha channels, and more with GPU-accelerated effects that compensate for differences in frame rate, field order, and pixel aspect ratio.
Speed change effects
Create high-quality slow motion or fast motion and play clips backwards using GPU-accelerated time remapping, speed change, and backwards effects.
Interpret Footage
Easily modify the properties of clips using GPU-accelerated effects that give you control over frame rate, aspect ratio, field order, alpha channels, and pulldown removal.
Field options
Eliminate unwanted interlacing artifacts with GPU-accelerated effects that give you control over field order, interlacing, deinterlacing, and flicker removal.
GPU-accelerated transitions
Transition between clips using Additive Dissolve to add the color information from clip B to clip A, and then subtract the color information of clip A from clip B. Get a film-like transition with Film Dissolve.
Blur effects

Quickly add blur to large areas of your clips using GPU-accelerated Fast Blur, create the illusion of motion using Directional Blur, and see the results in real time thanks to GPU acceleration.


Adobe Premiere Pro CS5 5.0.3

Notable fixes

The Adobe Premiere Pro CS5 5.0.3 update adds Mercury Playback Engine (MPE) support for the
NVIDIA Quadro 5000m card (Windows) and the NVIDIA Quadro 4000 card (Mac).

Additional fixes

• Custom effect UI performance enhancements.
• Improved performance when switching between Adobe Premiere Pro and other applications.
• Fixed issue where custom action safe guides shift position during direct manipulation.
• Fixed issue where double clicking a title opens the Source Monitor panel instead of the Titler panel when the Project panel is in Icon view.
• Fixed issue where importer XDCAM HD does not support Nexio 4:2:0 MXF files.
• Fixed issue where shared network media gets re-indexed by every system that accesses the media.
• Fixed issue where UI becomes non-responsive when loading projects that require MPEG indexing.
• Made improvements to stability of Capture on Windows.
• Fixed issue with Mercury Playback Engine using GPU acceleration where dissolves were not behaving correctly when opacity keyframes are present.
• Fixed issue with Mercury Playback Engine using GPU acceleration where the Crop effect renders incorrectly when media is scaled to frame size.
• Fixed issue where preview rendering gets stuck in a loop state.
• Fixed issue where canceling an export sample does not cancel the render and could cause other export problems.
• Fixed an issue where audio is not exported via SDI when using Export to Tape.
• Fixed issue where master clips imported into projects using Final Cut Pro XML import are stripped of their unique identifiers.
• Fixed issue where editing is sluggish in long sequences containing transitions.
• Fixed issue where ProRes files or animation MOVs are unusable when the Cineform MOV importer is installed.


Adobe Premiere Pro CS5 5.0.2

Notable fixes
• The Adobe Premiere Pro CS5 5.0.2update adds Windows-based Mercury Playback Engine
(MPE) support for new NVIDIA cards (GTX 470, Quadro 4000, Quadro 5000).
• The RED importer is now compatible with current RED firmware (build 30, v30.5.0), Mysterium
X, and the most recent Color Science.
• Support for import and export of RED RMD files to and from REDCINE-X software.
• Support for XD-CAM HD export.
• Support for QuickTime files from JVC solid-state cameras.
• Support for source timecode in XDCAM 4:2:2 footage.
• Support for RED Rocket cards.
• Support for Broadcast Wave audio file format.
• Support for Broadcast Wave in OMF export.
• 10-bit DisplayPort support for NVIDIA Quadro cards (Windows only).


Adobe Premiere Pro CS5 5.0.1

Notable fixes
• The Adobe Premiere Pro CS5 5.0.1 update allows the Mercury Playback Engine to support additional layers on the NVIDIA GeForce GTX 285 GPU card.


What's new in Adobe Premiere Pro CS5

Trial download available NOW!

Adobe® Premiere® Pro CS5 software improves every part of the video production process thanks to the revolutionary 64-bit, GPU-accelerated Adobe Mercury Playback Engine, a highly efficient script-to-screen workflow, and native support for the latest tapeless camera formats that lets you begin editing without delay.

PlayIndustry-leading performance with the new Mercury Engine
Industry-leading performance with the new Mercury Playback Engine [an error occurred while processing this directive]

Work dramatically faster thanks to the revolutionary native 64-bit, GPU-accelerated Mercury Playback Engine. Open projects faster, scrub through HD and higher-resolution footage more fluidly, and play back complex long-format and effects-heavy projects more reliably.



Play
Expanded native tapeless workflows [an error occurred while processing this directive]

Edit video natively in the latest tapeless formats, including RED, AVCCAM, XDCAM HD 50, DPX, P2, XDCAM, and DSLR cameras, without transcoding or rewrapping. Do more with tapeless workflows

PlayOpen workflows with Final Cut Pro and Avid Media Composer
Open workflows with Final Cut Pro and Avid software [an error occurred while processing this directive]

Bring the creative benefits of Adobe tools to your entire project by importing and exporting projects from these other NLEs. Do more with open workflows

PlayScript-to-screen workflows
Script-to-screen workflow [an error occurred while processing this directive]

Collaborate on scripts, automatically extract shot lists, and generate metadata-rich assets that speed up editing. Do more with script-to-screen workflows

PlayTapeless camera support in Adobe OnLocation CS5
Tapeless camera support in Adobe OnLocation CS5 [an error occurred while processing this directive]

Use the powerful logging options in Adobe OnLocation™ when working with tapeless cameras. See all Adobe OnLocation CS5 features

Close lookNative support for DSLR cameras
Native support for DSLR cameras [an error occurred while processing this directive]

Edit native video from the latest DSLR cameras without transcoding or rewrapping.

Close lookStreamlined encoding with revamped Adobe Media Encoder
Streamlined encoding with revamped Adobe Media Encoder [an error occurred while processing this directive]

Produce content in virtually any format, including DPX, FLV, F4V, H.264, MPEG-2, QT, WM, and more.

Client reviews made simple
Client reviews made simple [an error occurred while processing this directive]

Gather feedback more efficiently by sharing work in progress with Adobe CS Review, a new Adobe CS Live online service.* CS Live services are complimentary for a limited time. (Integration with CS Review will not be available for Adobe Premiere Pro CS5 when the software initially ships. Integration capability is expected to be available for Adobe Premiere Pro users later in 2010.)

See more features
Eliminate intermediate rendering

Eliminate intermediate rendering

Use Adobe Dynamic Link for tighter-than-ever integration and faster project workflows. Share content between Adobe After Effects®, Adobe Premiere Pro, and Soundbooth®, and see changes made in one component reflected immediately in the other, without rendering.
Do more with Creative Suite® Production Premium

PlayFaster editing with metadata
Faster editing with metadata [an error occurred while processing this directive]

Gain greater efficiency with powerful new metadata features. Detect faces and turn spoken dialogue into searchable text faster and more accurately.

Timesaving improvements
Dozens of timesaving improvements [an error occurred while processing this directive]

Boost productivity with workflow features and enhancements suggested by users like you. For example, use automatic scene detection to create separate clips from HDV tapes, import assets from DVDs, use new keyboard shortcuts, control keyframes with even more precision, and clean up sequences quickly with new commands for finding and removing gaps.

Ultra keyer
Ultra keyer [an error occurred while processing this directive]

Experience breakthrough performance and achieve fast, accurate chroma keying — even on challenging HD footage — with the Ultra® keyer.

PlaySearchable web-DVDs with Adobe Encore CS5
Searchable web DVDs with Adobe Encore CS5 [an error occurred while processing this directive]

Deliver interactive DVD experiences over the web, complete with chapter menus and search capabilities. See all Adobe Encore® CS5 features


Welcome to Adobe® Premiere Pro® CS4, version 4.2.1.

Notable fixes
•Fixed memory issue that occurred when importing large numbers of AVC-Intra files into Adobe Premiere Pro
Known issues
•Use of Project Manager is not recommended for AVC-I since clip spanning is lost during project collect and copy
•Clip duration in media browser does not match duration of clip once it is imported
•AVC-I clips are redbar in native sequences


Welcome to Adobe® Premiere Pro® CS4, version 4.2.0.

New in this release
• Panasonic P2 AVC-Intra material is now supported; new sequence presets are also included for editing this format.

Notable fixes
• Final Cut Pro Project Converter is now compatible with Final Cut Pro version 7
• Final Cut Pro Project Converter now maintains timecodes from the originally captured sources
from Final Cut Pro
• Playback no longer stops when connecting/disconnecting a USB keyboard or mouse
• Performance is no longer diminished in mixed format sequences during playback,scrubbing, and exporting
• Third-party support


Welcome to Adobe® Premiere Pro® CS4, version 4.1.0.

New in this release
* Additional support for REDCODE (please visit RED support for additional details).
* Performance improvements to project load time.
* Improvements to AVCHD support.
* Performance enhancements for DV/HDV playback.
* Supportfor Avid captured DV orIMXfootage.(Please see www.adobe.com/go/kb409079for
additional information).
* Export media to a still format now bypasses the AME render queue.
* Enabled .VOB extension support.
* Third-party support
Notable fixes
* All clips in last active sequence are no longer redbar when reopening project (#2278647)
* Boris FX can get the clip dimensions for their filter setup dialog (#2274629)
* CTRL+M is now the default shortcut for File->Export->Media (#2277908)
* Abugthatcausedgreenframesinclipswith100%reversespeedappliedhasbeenfixed.
(#2263918)
* The last few frames of a time remapped clip are no longer rendered green (#2278907)
* Adobe Premiere Pro can now open projects created in Adobe Premiere Elements 7. (#2267281)
* 'Scale to Framesize' on a clip in a sequence of matching frame size and PAR no longer causes
the timeline to require rendering. (#2278908)
* A bug that caused corruption in exported TIFF files has been fixed. (#252497)
* Severalissues with Adobe After Effects Filters and Track Mattes have beenfixed. (#1882807,
#1876369)
* Performance improvements have been made to Direct Manipulation (#2260316)
* AVCHD 720p 30p are now imported correctly. (#2269541)
* RelinkingXDCAMEXclipsthathavebeen movedtoanewdirectoryisnow moreintuitive.
(#2272122)
* Abugthatcausedfieldstobereversedwhenrenderingspeedchangeonupperfieldfirst
footage has been fixed. (#2260314)
* A user can now copy and paste R3D footage from Adobe After Effects to Adobe Premiere Pro.
(#1931580)
* Several issues with effects that use track inputs, when the input track is a still have been fixed.
(#2263816)
* Playback performance of ProRes clips has been improved. (#2261047)
* Playback performance of h.264 clips has been improved. (#1824690)
* XDCAM EX clips no longer play one only audio track in the Source panel (#1929452)
* Aplaybackissue with PanasonicAG-HMC150recordedprogressive AVCHDclipsnolonger
causes application freeze (#2268148)
* Blackmagic can now display titler output on external monitor (#2286733)
* If a mapped driveis defined asthe userfolderfor aroaming profile, Adobe Premiere Prono
longer crashes when attempting to write to the drive (#2291950)
nown issues
* Progressive 720 Sony AVCHD media files show an interlaced frame rate in Media Browser and
Metadata panel.
* AVCHD 1080p 30 and 25 progressive clips are interpreted as interlaced files in Adobe Premiere
Pro CS4 projects.
* If the work area end position is greater than the last frame of the last clip in sequence, then
entire sequence is exported instead of work area.
* Setting sequence-marks stops playback if the multi-camera monitor is open.
* When importing QuickTime clips in AME's batch queue for export, certain types of metadata
(such as timecode) will not be propagated to newly generated clips..


4.0.1
New in this release
* OMF export
* Final Cut Pro import
* Edit in Audition (Windows only)
* Surcode support
* AAF import and export
* High quality motion
* Third-party support
Notable fixes
* Attempting to trim locked tracks results in a crash (#1888355)
* Crash on Win and error on Mac when using Numpad-Asterisk keys to generate marker when
playing in Program Pane when Effect Controls pane is closed (#1890626)
* Crash when the Metadata panel is brought into focus when a DVCPro HD clip is selected
(#1884633)
* When a filter/search is applied in the Metadata Panel and then a different asset is selected, the
filter does not update (#1876954)
* Custom schema causes Adobe Premiere Pro to crash performing many basic operations,
starting with New Project (#1888938)
* Render of transition in imported EDL-based sequence fails; on Mac, causes application to hang
indefinitely, user must be force-quit application (#1873434)
* After ASND is saved, an effect is always ON if it turns OFF while playing (#1864978)
* Crash when attempting to load a project that contains a composition if headless Adobe
Premiere Pro is serving Adobe After Effects (#1871578)
* Exporting video as MPEG 4 will create a video file that imports at the incorrect length
(#1851063)
* Trimming both ends of a clip, then moving the clip will cause looped playback to be silent, or
only playback portions of the clip (#1868409)
* When exporting a timeline containing cuepoints, deleting a cue point via AME Batch-> Export Settings, the cue point is still present in the output file (#1866690)
* Playing an audio-only file in the source monitor will cause the application to lock up (#1887330)


What's new in Adobe Premiere Pro 2.0
Learn about multicam editing, DVD authoring, and innovative review features in the all-new version of Adobe Premiere Pro 2.0.
http://www.adobe.com/products/premiere/newfeatures.html


Adobe Premiere Pro 1.5.1 update (2/28/2005)
Bringing HDV editing to the desktop, the Adobe® Premiere® Pro HDV format extension adds the ability to edit in high-definition video when working with the HDV cameras from Sony or JVC. HDV uses the same IEEE-1394 (FireWire) connector as is used for digital video. Adobe Premiere Pro 1.5 with the HDV update provides control of the HDV devices, video capture, and output of high-definition video via the IEEE-1394 connector similar to the native control already enjoyed for digital video editing. This makes high-definition video editing affordable and accessible to anyone.


v1.5
Project management tools
Quickly remove unused material from your project and consolidate the project's media into one location for easy archiving with the Project Manager.

Panasonic 24P/24PA support
Capture the look of film with support for new Panasonic 24P/24PA format cameras.

Bézier keyframe controls
Create more natural, elegant-looking effects using sophisticated, spline-based Bézier keyframe controls.

Effects favorites
Set your effect parameters for a keyframe, and then save them as presets you can apply anytime to ensure consistency from one project to another.

Support for HD content
Meet the highest production standards with support for importing, editing, and delivering HD content.

Auto-color adjustment
Automatically improve image quality using Adobe Photoshop® style filters, including Auto Levels, Auto Color, Auto Contrast, and Shadows/Highlights.

Project-ready Photoshop files
Quickly create a new image in Photoshop with the resolution and pixel aspect ratio of your current Adobe Premiere Pro project (some features require Photoshop CS).

After Effects plug-in compatibility
Access the plug-ins from your installed version of After Effects directly within Adobe Premiere Pro for even more visual effects.

After Effects clipboard support
Simply copy and paste between Adobe Premiere Pro and After Effects.

AAF and EDL support
Easily import and export project data with support for Advanced Authoring Format (AAF) and Edit Decision List (EDL) format.

All new features:
http://www.adobe.com/products/premiere/pdfs/premiere_nfhs.pdf

Hide changelog
Sections/Browse similar tools
Alternative to Adobe Premiere Pro
Guides and How to's
Acronyms / Also Known As
adobe premiere, premiere pro
Share software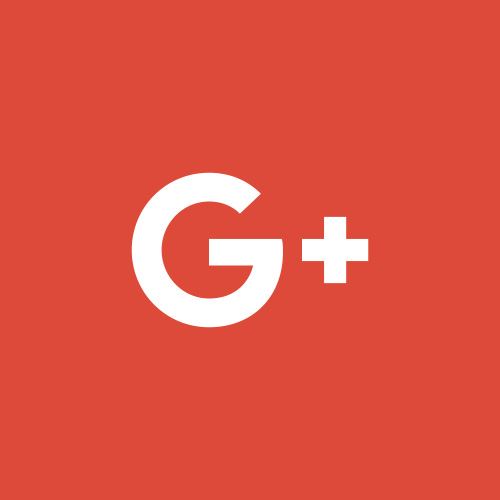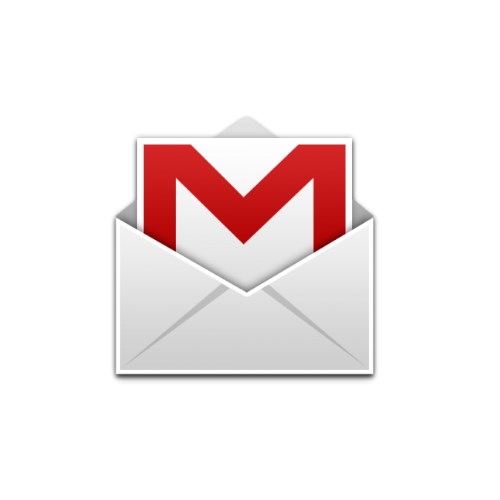 Notify me when software updated or report software
Email me when it has been updated
Report this software (dead link/new version)
| | |
| --- | --- |
| 17 reviews, Showing 1 to 5 reviews | |
I made the terrible mistake of updating to 12.1.0 and I'm completely dead in the water. First, as I'm review the video clips in the cutting process the video freezes and never resumes. If I try to exit the program the program turns grey and doesn't close. I have to use Task Manager to close it. When I reload program and project I was working on all the edits are gone and I'm back to square one. So, even though I save frequently during the edit/cutting process when the program freezes and I close it with Task Manager then re-launch and open the project I was working on every single edit I've done and saved is gone wasting hours of time. I have 5 hours of video to edit and a non function PP to do it. I was fine until the update and have a powerful PC so my hardware isn't the problem.

Adobe is a worthless company!


Brian


Review by Brian
on Apr 8, 2018 Version: 12.1.0 OS: Windows 10 64-bit Ease of use: 5/10 Functionality: 2/10 Value for money: 3/10 Overall:
3/10
No comments. Rating it only.
Review by Brian
on Apr 8, 2018 Version: 12.1.0 OS: Windows 10 64-bit Ease of use: 6/10 Functionality: 1/10 Value for money: 3/10 Overall:
3/10
I have used many different video editors even the ones on the mac aka crapple. Out of all the editors I have used Adobe Premiere Pro is by far the best. Sony VEGAS is not even close. I have been with premiere since version 5. This tool is very easy to use I work for the Assemblies of God and during their summer camps we have to put together 10-15 minute videos EACH DAY. Our whole team uses Adobe Premiere Pro 7 except for one who uses a mac (yuck). Oh yea in reply to "Fernando Assis" The Red screen with all the words on it is what adobe inserts when it cant find your file because YOU moved it and YOU didnt FIND it when it asked you to (when you opened the program) This is YOUR fault not adobes.



Review by Spywell
on May 24, 2007 Version: 7.0 OS: WinXP Ease of use: 10/10 Functionality: 10/10 Value for money: 10/10 Overall:
10/10
I've read a lot about Premiere Pro crashing on various people, and while I don't doubt their experiences, I've been a happy Premiere user for a couple of years now and my computer has crashed not one time due to Premiere. I've never even had the program lock up on me, and my system is definitely not a perfectly smooth build.

I don't know how "easy" it is to learn for others, but being I'm already pretty fluent in Photoshop, it took me about half an hour to figure out most of the basics in Premiere, and was happily editing complex shots after a few hours work. Frankly I love the program and am very, very satisfied with both ease of use and great results.


Review by Ozymango
on Feb 28, 2007 Version: 1.5 OS: WinXP Ease of use: 9/10 Functionality: 10/10 Value for money: 10/10 Overall:
9/10
I can safely say this is a great application. I have worked with Pinnacle Liquid, Avid Xpress, Avid Media Composer. While some features look more professional on these applications, nothing beats adobe when it comes to ease of use. It operates just like any other windows based application.

With the HD support, and Major Matrox RTX100 integration, Premiere Pro is one powerful tool. There's nothing u cant do on it. Add a little of After Effects Skills, anf u got urself a kick ass workstation and unlimited creativity.

VERVE


Review by VERVE
on Aug 23, 2005 Version: 1.5.1 OS: WinXP Ease of use: 9/10 Functionality: 8/10 Value for money: 10/10 Overall:
9/10
| | |
| --- | --- |
| 17 reviews, Showing 1 to 5 reviews | |
| | |
| --- | --- |
| 1 tool hits, Showing 1 to 1 tools | |
Explanation
:
NEW SOFTWARE
= New tool since your last visit
NEW VERSION
= New version since your last visit
NEW REVIEW
= New review since your last visit
NEW VERSION
= New version
Latest version
Version number / Beta version number / Update version number and when it whas released.
Type and download
NO MORE UPDATES?
= The software hasn't been updated in over 2 years.
NO LONGER DEVELOPED
= The software hasn't been updated in over 5 years.
RECENTLY UPDATED
= The software has been updated the last 31 days.
Freeware
= Download Free software.
Freeware
Trialware
= Download Free software but some parts are trial/shareware.
Free software
= Download Free software and also open source code also known as FOSS (Free and Open Source Software).
Free software
Trialware
= Download Free software and also open source code but some parts are trial/shareware.
Freeware Ads
= Download Free software but supported by advertising, usually with a included browser toolbar. It may be disabled when installing or after installation.
Free software Ads
= Free Download software and open source code but supported by advertising, usually with a included browser toolbar. It may be disabled when installing or after installation.
Trialware
= Also called shareware or demo. Free Trial version available for download and testing with usually a time limit or limited functions.
Payware
= No demo or trial available.
Portable version
= A portable/standalone version is available. No installation is required.
v1.0.1 = Latest version available.
Download beta = It could be a Beta, RC(Release Candidate) or an Alpha / Nightly / Unstable version of the software.
Download
15MB
= A direct link to the software download.
Win
= Windows download version. It works on 32-bit and 64-bit Windows.
Win64
= Windows 64-bit download version. It works only on 64-bit Windows.
Mac
= Mac download version. It works on 32-bit and 64-bit Mac OS.
Mac64
= Mac OS download version. It works only on 64-bit Mac OS.
Linux
= Linux download version.
Portable
= Portable version. No installation is required.
Ad-Supported
= The software is bundled with advertising. Be careful when you install the software and disable addons that you don't want!
Visit developers site = A link to the software developer site.
Download (mirror link) = A mirror link to the software download. It may not contain the latest versions.
Download old versions = Free downloads of previous versions of the program.
Download 64-bit version = If you have a 64bit operating system you can download this version.
Download portable version = Portable/Standalone version meaning that no installation is required, just extract the files to a folder and run directly.
Portable version available = Download the portable version and you can just extract the files and run the program without installation.
Old versions available = Download old versions of the program.
Version history available = Complete changelog on our site.

= Windows version available.

= Mac OS version available.

= Linux version available.
Our hosted tools are virus and malware scanned with several antivirus programs using
www.virustotal.com
.
Rating
Rating from 0-10.
Browse software by sections