Our website is made possible by displaying online advertisements to our visitors.
Please consider supporting us by disabling your ad blocker or buy
PlayOn (record Netflix)
:)
Tool
Description
Type
Rating
Comments
WinDV is a small and easy to use Windows application for capturing videos from DV device (camcorder) into AVI-files and for recording AVI-files into DV device via FireWire (IEEE 1394) interface.
Free software
OS:Windows
Version:1.2.3
Released:May 29,2003
File size:38.0KB


Click to enlarge screenshot
Latest version
1.2.3 (May 29, 2003)
Download
Visit developer's site
Download WinDV 1.2.3
[38.0KB]
[Win]
[Portable]
Download old versions
Download WinDV old versions
Supported operating systems

Windows
License
Free software
Complete Version history / Release notes / Changelog
1.2.4 - 2005-01-?? - bugfixes, small changes, compiled with DirectX SDK
Compiled with DirectX SDK instead of old Platform SDK
Directories containing dots should be handled properly now.
Only DV-video devices listed in device selection.

1.2.3 - 2003-05-29 - minor bugfixes and changes
Windows XP look support (on XP systems only).
Bugfix in AVI type-1/2 autodetection.
Little bug causing crash when trying to move the window from one monitor to another on dualhead desktops fixed.

1.2.2 - 2003-02-14 - Windows XP supported
Little bug which caused error when trying to record video back to tape under Windows XP fixed.
Both capturing and recording back should work properly now.

1.2.1 - 2003-02-12 - new features, minor bugfix
Added option for DV device control - useful for output to camcorder without "record" button.
Fixed small bug in "Open File" dialog.

1.2.0 - 2002-12-13 - new features
Capturing file-naming scheme extended; filename can contain
configurable date-time stamp and/or indexing number.
Added command-line handling; capturing/recording can be started from the command-line.
Counter format changed to H:MI:SS.s (tenth of second instead of frames).
Capturing discontinuity detection can be disabled setting the treshold to zero.
Compiled using new version of Microsoft Platform SDK.

1.1.3 - 2002-09-22 - more code cleanup, new features
File selection dialog in record mode now supports multiple selection.
Changed file separator from ";" to "|" in the recording "Source file" field.
Video-preview code rewritten - should skip more frames on slower machine.
AVI-joining code cleanup.
Record configuration fields renamed to be more comprehensible. File selection dialogs added.
Added H:MI:SS:FF counter.
If ".avi" extension not specified, automatically adding it to the capturing filename.
Removed forgotten debug information from the executable.
Interactive screenshot with detailed description created.

1.1.2 - 2002-09-20 - code cleanup, bugfixes, new option
Video-preview code simplified. An option for enabling/disabling preview during recording to DV device added - this should improve reliability on slower systems.
Possible deadlock during cancelling of recording and some other race-conditions fixed.
Reprogrammed some multithreading code from polling to use of synchronization objects.
Added code preventing screensaver during video transmitting.

1.1.1 - 2002-09-17 - minor bugfixes
Fixed small bug in capture-pausing and autosplitting logic.
Distinction between PAL and NTSC video - NTSC could be functional now, but still untested.

1.1.0 - 2002-09-15 - first published version
WinDV works good on my Win2k Duron 750Mhz system with Canon's PAL DV camcorder.
Capturing from DV device works very reliably. Recording to DV acceptable.
NTSC not tested and probably non functional.
Win98SE tested OK for capturing; in some cases recording back works for type-1 only.

Hide changelog
Sections/Browse similar tools
Guides and How to's
Download WinDV portable download
Share software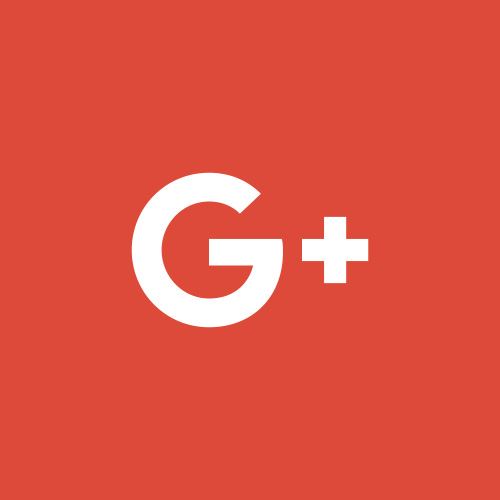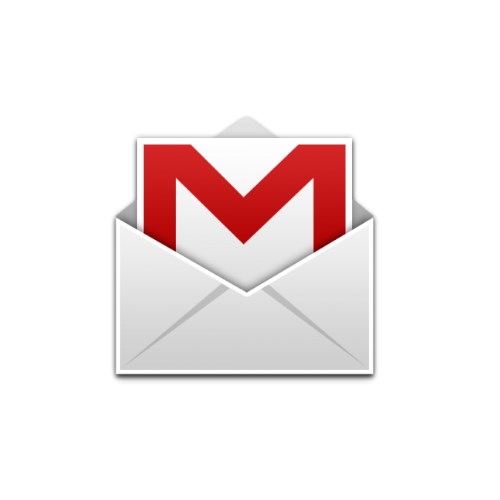 Notify me when software updated or report software
Email me when it has been updated
Report this tool (dead link/new version)
| | |
| --- | --- |
| 38 reviews, Showing 1 to 5 reviews | |

For anyone wondering, downloaded it today and it's working great under Windows 10, where a modern commercial application has sound issues.

I'm a few years late to answer the guy worried about the supposed down-sampling of audio--it doesn't down-sample or sample at all, its a direct copy of the files on your DV tape. The JVC camcorder I used let you change the audio quality, and the files WinDV is spitting out match the settings I used when I recorded--i.e., 48kHz sampling for highest quality setting, 32kHz for the middle setting, etc.

I was amazed considering when it was written to see it recording files over 4GB with no problem.

Apr 16, 2016 Version: 1.2.3 OS: Windows 10 64-bit Ease: 10/10 Functionality: 10/10 Value: 10/10 Overall: 10/10

Just wanted to add that WinDV has been the BEST ever capture app I've ever used!!
I've been using it since it came out and is the only one that I will rely on. I came today looking for answers to use it with WIN7, and most people have been successful at it. so I will do so...I have move so much content from my DVR thru a Canon DV with WinTv is not even funny!!! HD, no problem...you just got to try and use the right cables...The only drawback is 'watching' again those recorded programs, but if you have time do it..and yes, after you get your AVI file, please use VirtualDub for heavens sake...easy to use, cut those commercials out(toons programs) and or old programs from TVLAND or whatever..then Handbrake to covert to MKV and BOOM!! no lost of quality!!!..but without WinDV I don't know what I would do!
My hat is off to the creator of WinDV!!!



Sep 20, 2014 Version: 1.2.3 OS: WinXP Ease: 10/10 Functionality: 10/10 Value: 10/10 Overall: 10/10

I had read that this PC app no longer worked so I had not even attempted to use it. I recently purchased: Intel Core i7 3.5G; 8GB mem; Raid 5; Windows Pro 7 64bit and when I attempted to use Premiere to capture from an old Sony DCR-TRV340 of mine (as I had done many times before using my previous system now aged 7 years), all of a sudden with this new system there were many problems that I never had experienced with my previous system. There were many dropped frames and many tapes out of lip sync, primarily toward the end. In many cases viewing with VNC Player would even say the captured footage from Premiere was missing its index. Other video players would not play the AVI captured from Premiere CS5 either.

In frustration I also dried Exsate DV Capture Live and it would always go bananas about 5-30 minutes into an hour long tape, telling me I needed to download the premium version, plus sending a rewind control arbitrarily to the camera. Simply impossible to use unattended.

I did not try WinDV because many reported it didn't work. In frustration that after so many expensive equipment upgrades over the years and I still couldn't get a descent digitized copy of my vintage (sigh) 2000 home video recordings

As a last ditch effort, I thought I would try WinDV. I simply unzipped WinDV and ran the EXE file and up popped a screen. I found I had to to control my Sony DCR-TRV340 manually (I use the remote) and it works fine; just press the capture key and use the camera control to start the tape. The camera runs to the end of the tape and WinDV automatically captures each contiguous frame sequence to a file with a format of the video day the video was recorded. In fact not having camera control within WinDV is great when compared to Exsate craziness. It's also great that if there are big gaps in the tape footage, WinDV automatically stops and starts the capture software process as the scenes are displayed. The one seen ends, the file is closed out for each clip.

I am happy now - WinDV captures all my home movies to AVI(DVCPRO) files in DV & PCM, plus it names the file the date of the cut. So it's not exactly dead yet.

Jun 7, 2014 Version: 0.77beta OS: Windows 7 64-bit Ease: 10/10 Functionality: 10/10 Value: 10/10 Overall: 10/10

Worked well with my JVC DV-AVI camcorder, but the audio sampling rate was 32KHz. Windows Movie Maker 6 captured at 48 KHz. But that refused to play nice with my Win7x64 (though it worked on my old PC with the same OS). So i tried Enosoft and after a bit of reading of the pretty good help file, i've decided to stick with that.

If WinDV didn't 'downsample' (or whatever it's called), i'd have bumped up the scores a bit - got to love a tiny portable like this. But the audio issue is a big one i think.

Mar 17, 2013 Version: 1.2.3 OS: Windows 7 64-bit Ease: 10/10 Functionality: 8/10 Value: 10/10 Overall: 8/10
It doesn't work whatsoever - WinDV doesn't recognize my Canopus ADVC300 at all. I'm using Vista Ultimate 64.
Dec 24, 2010 Version: 1.2.3 OS: Vista 64-bit Ease: 10/10 Functionality: 1/10 Value: 1/10 Overall: 1/10
| | |
| --- | --- |
| 38 reviews, Showing 1 to 5 reviews | |
| | |
| --- | --- |
| 1 tool hits, Showing 1 to 1 tools | - |
Explanation
:
NEW SOFTWARE
= New tool since your last visit
NEW VERSION
= New version since your last visit
NEW COMMENT
= New comment since your last visit
NEW VERSION
= New version
Type and download
NO MORE UPDATES?
= The software hasn't been updated in over 2 years.
NO LONGER DEVELOPED
= The software hasn't been updated in over 5 years.
RECENTLY UPDATED
= The software has been updated the last 31 days.
Freeware
= Free software.
Free software
= Free software and also open source code.
Freeware/Ads
= Free software but supported by advertising, usually with a included browser toolbar. It may be disabled when installing or after installation.
Free software/Ads
= Free software and open source code but supported by advertising, usually with a included browser toolbar. It may be disabled when installing or after installation.
Trialware
= Also called shareware or demo. Trial version available for download and testing with usually a time limit or limited functions.
Payware
= No demo or trial available.
Portable version
= A portable/standalone version is available. No installation is required.
v1.0.1 = Latest version available.
Download beta = It could be a Beta, RC(Release Candidate) or an Alpha / Nightly / Unstable version of the software.
Download
[15MB]
= A direct link to the software download.
[Win]
= Windows download version. It works on 32-bit and 64-bit Windows.
[Win64]
= Windows 64-bit download version. It works only on 64-bit Windows.
[Mac]
= Mac download version. It works on 32-bit and 64-bit Mac OS.
[Mac64]
= Mac OS download version. It works only on 64-bit Mac OS.
[Linux]
= Linux download version.
[Portable]
= Portable version. No installation is required.
[Ad-Supported]
= The software is bundled with advertising. Be careful when you install the software and disable addons that you don't want!
Visit developers site = A link to the software developer site.
Download (mirror link) = A mirror link to the software download. It may not contain the latest versions.
Download old versions = Free downloads of previous versions of the program.
Download 64-bit version = If you have a 64bit operating system you can download this version.
Download portable version = Portable/Standalone version meaning that no installation is required, just extract the files to a folder and run directly.
Portable version available = Download the portable version and you can just extract the files and run the program without installation.
Old versions available = Download old versions of the program.
Version history available = Complete changelog on our site.

= Windows version available.

= Mac OS version available.

= Linux version available.
Our hosted tools are virus and malware scanned with several antivirus programs using
www.virustotal.com
.
Rating
Rating from 0-10.
Browse software by sections