Our website is made possible by displaying online advertisements to our visitors.
Please consider supporting us by disabling your ad blocker or buy
PlayOn (record Netflix)
:)
Tool
Description
Type
Rating
Comment
ScenalyzerLive (short: ScLive) makes capturing video and selecting useful scenes from your DV-tapes very easy, comfortable and FUN! Sclive is the "missing link" between the Camera and your editing-program. Due to the file-size or file-format limitation under the FAT32 file-system (Windows 98/ME) .avi files are limited to 2 or 4 GB, ScenalyzerLive provides a solid Workaround for this 2/4GB problem.
Freeware
OS:Windows
Version:4.0 20060412
Released:Apr 12,2006
File size:1.8MB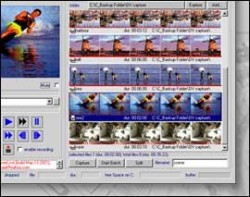 Click to enlarge screenshot
Latest version
4.0 20060412 (April 12, 2006)
Download
Visit developer's site
Download ScenalyzerLive 4.0 20060412
[1.8MB]
[Win]
[Portable]
Supported operating systems

Windows
License
Freeware
More information and other downloads
Complete Version history / Release notes / Changelog
4.0 20051228
20051216 fixed memory-problem with stop-mo dialog if the file became too large
a tool for fixing corrupted dv-avi files has been added to file/tools
fixed: sclive would write incorrect settings to the metadata of avi-files when the files were not originally captured in scl
20051216 German and English Release build


4.0 20050927
New features and functions:
Tapeindex

"Have all your tapes on your hard disk". ScLive can now index DV-tapes with optical scene detection or at 1x, 2x or 12x speed with date stamp scene detection, and with optional video and sound in reduced size and reduced quality. Index file sizes are between 10 and 600 Mbytes per 60 minutes tape, small enough to keep the indices of all your tapes on your hard disk.

E.g.: Copy an analogue Hi8 tape to a DV-tape. Then index the DV-tape with optical detection, correct any necessary scene-breaks by joining or splitting scenes. Eventually print the index or export it to html, .txt or to a batch list. Any time later you can simply set batch-marks on the scenes you want and ScLive will frame-exactly batch capture the scenes you choose. You can also copy scenes or part of scenes from one or many tape-indices to a new cliplist and then batch capture the new cliplist.

Tapeindex-files are always created in ScLives tape-index folder (e.g. "c:tape-indices") and have the following extensions:

.scl: tape-indices that contain only thumbnails-pictures and clip-information

.avi: tape-indices with thumbnails and video in reduced size

–This means a tapeindex-file with video is stored in a single .avi file which contains the video, the audio and – invisible to other programs - the complete clip-information.

Smart Batch capturing

ScLives batch-capture-engine has been greatly improved. It can now capture scenes or part of scenes from one or multiple different tapes, capture scenes from imported batch lists or simply wind and play the tape at any position you choose in a tape-index, it works quickly, very efficiently and correctly - no matter if the tape has interrupted time codes or not.

Cliplists

A cliplist is a list containing scenes or parts of scenes from various tapes or files.

At the beginning of a new video-project, you can browse trough various tape-indices and copy the needed scenes into a new cliplist (e.g. use "Right-click / Edit / Add selection to collection", CTRL+D or the yellow arrow in the toolbar to quickly copy the currently selected clips to a collection-cliplist). Cliplists can be saved for later reference and can be used for batch capturing.

Clips in a cliplist, DV-avi-files on the disk or scenes in a tapeindex can be trimmed, split, combined, sorted, named, commented, printed, scene-detected or exported to html-files, .txt files or .txt batch lists. A new filmstrip-view shows the single frames around the current cursor-position and allows you to work frame exactly. Use the context-menu (right-click the clips) or the toolbar below the clips for accessing these functions.

You can trim, join, delete, rename, copy and move existing dv-avi-files in ScLive's main dialogs file-view, e.g.: select an unwanted part of a file and delete it. ScLive will not change the files on the harddisk until you let it "commit changes" (push the little OK button or use CTRL+O).


Additional improvements

Various attributes of each clip/file/scene can optionally be displayed or printed with the new lists, including 1 to 9 thumbnails, comments, aspect-ratio, recording-date, time codes, audio-settings, indications of errors on the tape, number of frames dropped in this scenes, and many more. Right-Click into a cliplist and use "list-settings…" to change the layout of the list, Right-click the header of a list if you want to see or hide a column at the position you right-clicked.

How to:

Create a tapeindex:

Insert the tape in you camera. Open the menu "Tape" and select "index". ScLive will ask for the settings and start indexing the tape. When the index is finished, ScLive automatically saves it to the harddisk. Sclive can also capture and index at the same time (using the index-option "capture and index at the same time").

Batchcapture:

Set the batch-mark using the <INS> key on scenes you want to Batchcapture of the tape-index. Then use Start Batchcapture. Alternatively collect scenes from various tape-indices use CTRL+D and push start-batchcapture in the collection-cliplist.

Drag/Drop: Clips can be dragged & dropped between various lists, to start dragging click into the top-left rectangle of the thumbnail-pictures of a clip.

Rename clips:

Click into the name of the clip or use F2 to edit the name of a clip.

Select clips:

Click a clip to select it.

Click the first clip, hold SHIFT and click the last clip to select all clips from the first clip to the last clip.

Double-click a clip and all clips that have been recorded at the same time are selected (=group select).

Click three times and all clips in the list are selected.

Hold CTRL and click a clip to select/deselect individual clips.


4.0 Beta 20050325
Improvements since 20050322: fixed a problem where sclive wouldn't write files quickly enough


4.0 Beta
http://scenalyzer.com/beta.html

Hide changelog
Sections/Browse similar tools
Guides and How to's
Acronyms / Also Known As
Scenalyzer, sclive
Download ScenalyzerLive portable download
Share software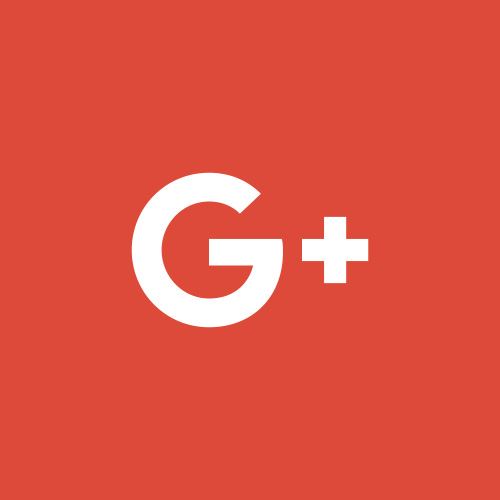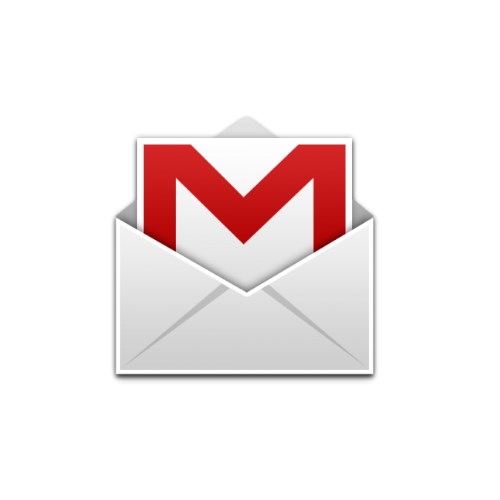 Notify me when software updated or report software
Email me when it has been updated
Report this tool (dead link/new version)
| | |
| --- | --- |
| 15 comments, Showing 1 to 5 comments | |
Excellent program. Works flawlessly. Have used it for years. Sadly, the developer has no plans on making this HD capable. Too bad.
Feb 25, 2011 Version: 20051228 OS: WinXP Ease: 10/10 Functionality: 10/10 Value: 10/10 Overall: 10/10

Neither Premiere Pro, Premiere Elements, Windows Movie Maker, Pinnacle were able to correctly detect scenes on DV tape shot on a JVC GR-D93US (NTSC). The all put way too many scene breaks into the file (even though it's supposed to work on time code -- still cannot figure out what the problem is) ScLive did without any problems.
Also, ScLive converts from AVI type 1 to AVI type 2, so you don't need a converter tool if this is one of your problems.
Have not had a chance to use other features yet, but hope to do so and update the comments at that point...

Jun 3, 2005 Version: 4.0B OS: WinXP Ease: 7/10 Functionality: 9/10 Value: 9/10 Overall: 9/10

I purchased this software when I bought my ADVC-100 and have not looked back. I capture TV/VHS/XBOX to Type 2 DV using the Canopus DV Codec and then use AVISynth scripts to import into Virtualdubmod for editing. These scripts are then fed into TMPGEnc with edits intact for an excellent end result. This program has worked flawlessly for me, once I got it set up exactly the way I wanted it. This is the only reason I mark it down a little, is because I needed to tweak a couple of things before I was happy with the set-up.

The preview window makes cueing a breeze, and the start-stop timer has been very useful for capturing 24-7 any day of the week. If you are considering getting a Canopus ADVC product, I would strongly recommend that you consider buying this product as the two compliment each other beautifully. At worst, use the trial version and make up your own mind. I don't think you'll be disappointed !

Nov 2, 2004 Version: 7/28/03 OS: WinXP Ease: 9/10 Functionality: 9/10 Value: 10/10 Overall: 9/10
Sometimes it captures well. I am capturing Type II DV from a Canopus ADVC 100. BUT! It captures AUDIO-only the best. Whatever happens, it always begins to stutter and start at random. It also seems to capture in a slow slow quick quick slow manner, with odd video artefacts such as serrated edges to moving objects - especially soccer players! I chose Scenalyzer because of its independence at being able to be programmed to switch both ON and OFF when recording. Using Windows Movie Maker - which works perfectly - I often end up with 40-50Gb files after 5-6 hours of recording - a lot of which is just 'fill' between the programs I want. My system is 2.4GHz P4 with 1Gb memory and a 149Gb HDD - yet Scenalyzer refuses to do a good job.
Nov 2, 2004 Version: July 28/03 v2.1 OS: WinXP Ease: 8/10 Functionality: 3/10 Value: 8/10 Overall: 5/10
Installed and worked without any problems. I use it for capturing video from my camcorder, then import it into Adobe PPro. It is better than Adobe's built in capture since it does not stop, rewind, and start at each scence break, therefore not putting wear and tear on the device. I recommend it.
Mar 3, 2004 Version: 2.1 OS: WinXP Ease: 9/10 Functionality: 9/10 Value: 9/10 Overall: 9/10
| | |
| --- | --- |
| 15 comments, Showing 1 to 5 comments | |
| | |
| --- | --- |
| 1 tool hits, Showing 1 to 1 tools | - |
Explanation
:
NEW SOFTWARE
= New tool since your last visit
NEW VERSION
= New version since your last visit
NEW COMMENT
= New comment since your last visit
NEW VERSION
= New version
Type and download
NO MORE UPDATES?
= The software hasn't been updated in over 2 years.
NO LONGER DEVELOPED
= The software hasn't been updated in over 5 years.
RECENTLY UPDATED
= The software has been updated the last 31 days.
Freeware
= Free software.
Free software
= Free software and also open source code.
Freeware/Ads
= Free software but supported by advertising, usually with a included browser toolbar. It may be disabled when installing or after installation.
Free software/Ads
= Free software and open source code but supported by advertising, usually with a included browser toolbar. It may be disabled when installing or after installation.
Trialware
= Also called shareware or demo. Trial version available for download and testing with usually a time limit or limited functions.
Payware
= No demo or trial available.
Portable version
= A portable/standalone version is available. No installation is required.
v1.0.1 = Latest version available.
Download beta = It could be a Beta, RC(Release Candidate) or an Alpha / Nightly / Unstable version of the software.
Download
[15MB]
= A direct link to the software download.
[Win]
= Windows download version. It works on 32-bit and 64-bit Windows.
[Win64]
= Windows 64-bit download version. It works only on 64-bit Windows.
[Mac]
= Mac download version. It works on 32-bit and 64-bit Mac OS.
[Mac64]
= Mac OS download version. It works only on 64-bit Mac OS.
[Linux]
= Linux download version.
[Portable]
= Portable version. No installation is required.
[Ad-Supported]
= The software is bundled with advertising. Be careful when you install the software and disable addons that you don't want!
Visit developers site = A link to the software developer site.
Download (mirror link) = A mirror link to the software download. It may not contain the latest versions.
Download old versions = Free downloads of previous versions of the program.
Download 64-bit version = If you have a 64bit operating system you can download this version.
Download portable version = Portable/Standalone version meaning that no installation is required, just extract the files to a folder and run directly.
Portable version available = Download the portable version and you can just extract the files and run the program without installation.
Old versions available = Download old versions of the program.
Version history available = Complete changelog on our site.

= Windows version available.

= Mac OS version available.

= Linux version available.
Our hosted tools are virus and malware scanned with several antivirus programs using
www.virustotal.com
.
Rating
Rating from 0-10.
Browse software by sections