Our website is made possible by displaying online advertisements to our visitors. Consider supporting us by disable your adblocker or buy
Replay Video Capture
or
PlayON
and record Netflix, HBO, etc! :)
Tool
Description
Type
Rating
Comments
OpenToonz is a free 2D animation software. Sequence number scanning can be conducted efficiently according to in-between animation numbers. Compatible with 4 types of scanning (black-and-white, colored, with or without binarization). Compatible with the TWAIN standards. Anti-aliased lines can be used. Since the data of paintings are independent of those of the palette, it is easy to paint with provisional colors. Smooth operation even with high-definition image data. Equipped with the time sheet-type interface. Effects can be synthesized easily with the GUI using the node tree. Images can be handled with the real scale considering resolution [dpi] (units, such as millimeter, are specified). It is possible to use more effects by using the plug-in.
Free software
OS:Windows Mac Linux
Version:1.2.0 / 1.2.1 RC2
Released:Jun 21,2018
File size:38.4MB

Latest version
1.2.0 / 1.2.1 RC2 (June 21, 2018)
Download
Visit developer's site
Download OpenToonz 1.2.0 Windows
[38.4MB]
[Win]
Download OpenToonz 1.2.0 Mac
[39.7MB]
[Mac]
Download OpenToonz 1.2.0 Linux
[Linux]
Download Beta and other versions
Download OpenToonz 1.2.1 RC2 Windows
[38.4MB]
[Win]
Download OpenToonz 1.2.1 RC2 Mac
[40.1MB]
[Mac]
Download OpenToonz old versions
Supported operating systems

Windows

Mac OS

Linux
License
Free software
Version history / Release notes / Changelog
OpenToonz V1.2.1 Release Candidate 2

Release notes is in progress. It will be published along with the release version.

OpenToonz 1.2 - minor version update!!
Please uninstall the previous version before installing V1.2.0.

FEATURE
Horizontal timeline option in Xsheet. #1019 #1570 #1573 #1618 #1669
MyPaint brushes for raster levels. #1124 #1525
Snapping and frame range options for vector brush. #1319 #1429
Guided drawing for vector brush. #1297
Command Bar panel. #1425 #1448
Lip Sync popup #1289 #1580 #1612
New Fx : Timecode Iwa for displaying the current time code. #1263
New Fx : Bokeh Ref Iwa for defocusing a single image by using a depth reference image. #1555
New Fx : Pass Through, utility fx for unifying the input of macro / grouped fx. #1353
New option : UI Font Family and Weight. #1386
New option : Use Camera DPI for All Imported Images. #1300
New option : New Levels Default to the Current Camera Size. #1256
New option : Enable OpenToonz Commands' Shortcut Keys While Renaming Cell. #1451
New option : Xsheet Column Header Layout. #1347
New option : Dropdown Shortcuts ( behavior on tool option ). #1420
New option : Show Current Time Indicator (Timeline Mode only). #1522
New option : Path Alias Priority, which enables to specify level paths as the relative path from the scene's parent folder using "$scenefolder" alias. #1513
New option : Sync Level Strip Drawing Number Changes with the Xsheet #1464
New option : Down Arrow at End of Level Strip Creates a New Frame. #1028
New command : Auto Input Cell Number. #1479
New command : Reframe with Empty Inbetweens. #1485
New command : Paste Numbers. #1530
New commands : Vectors to Toonz Raster and Replace Vectors with Simplified Vectors. #1410
New commands : Flip Viewer Horizontally / Vertically. #1356
New command : Export Soundtrack. #744
Enabled to use template settings for preferences and shortcut settings (*1). #1366 #1456 #1535
Enabled to use template settings for user env file (*2). #1531
Enabled to make all Windows builds to be portable (*3). #1381
Enabled to edit values in all value fields with middle mouse drag (*4). #1362 #1596 #1651
Added Russian translation. #1332 #1565
Added Mojo brush set for MyPaint raster brush. #1539
Added Note Level type. #1322 #1575 #1647
Added touch screen control (*5). #1437 #1621
BUGFIX
Fixed Type tool on OSX. #1294 #1428
Fixed pen glitch on OSX. #1304 #1360 #1659
Fixed the studio palette path on OSX. #1253
Fixed crash when using camera capture on OSX. #1383
Fixed crash when using Shader fxs. #1308 #1517
Fixed crash when using HLSNoiseIno fx and other "Ino" fx series. #1427
Fixed crash on using brush presets #1440 #1447
Fixed crash on Tasks window with non-English environment. #1441
Fixed crash when using Selection tool on raster levels. #1476
Fixed crash when viewing audio levels in Scene Cast #1482
Fixed crash when merge more than two toonz raster levels. #1480
Fixed crash when renumbering raster or toonz raster level. #1498
Fixed crash when setting negative frame number to the console. #1574
Fixed crash on closing scene with floating selection remains. #1652
Fixed string functions. #1118
Fixed saving the custom layout file on quit. #1306
Fixed to save the "column icon loading policy" preference option properly on non-English environment. #1323
Fixed vertical padding on spritesheets output. #1259
Fixed setting of new level name for vector level. #1261
Fixed popup locations not to get moved off screen. #1287
Fixed version mismatch in tfarm. #1140
Fixed cleanup problem when the source image has no dpi. #1391
Fixed preferences saving behavior for "theme" and "languages". #1403
Fixed panels grayed out when switching window maximization. #1288
Fixed env file path setup. #1457
Fixed for missing hook display on Hook tool. #1466
Fixed for foreign characters and apostrophes used in the level name. #1468
Fixed preview and camera toggle behavior for sound level. #1472
Fixed cell selection released on right-click. #1501
Fixed boolean (checkbox) tool option not changed via shortcut key if even number of tool option bars are opened. #1542 #1563
Fixed duplicate Cell Drag preferences options. #1584
Fixed fill behavior on Toonz Raster. #1540
Fixed renumber command on Level Strip. #1598
Fixed for fx parameter expression with hyphens. #1613
Fixed "Replace Parent Directory" command fails on the first call. #1626
Fixed Raster Selection tool fails to deform the image properly if the selection go beyond the canvas border. #1655
Fixed various bugs in Xsheet. #1335 #1376 #1550 #1604
Fixed various bugs in camera capture #1314 #1515
ENHANCEMENT
Updated Qt version to 5.9 #1517 #1545 #1569 #1588 #1611
Added audio scrubbing in Combo Viewer. #1260 #1302 #1343
Added autosave option to startup popup. #1265
Added Autopaint Lines option in Fill tool. #1564 #1605
Added histogram-based level adjust feature in camera capture. #1390
Added information label and previous level button in camera capture. #1407
Enabled to save scene on creating the subfolder in camera capture. #1496
Enabled enter key to end polyline. #1250
Enabled shift key to draw a straight line. Zero thick lines become visible on vector drawing. #1307
Enabled snapping for all shapes in the geometry tool. #1328
Enabled drawing substitution on subxsheet and note levels. #1286
Enabled column's color filter on vector levels and on rendering. #1461
Enabled to show renamed names in MacroFx ports. #1355
Enabled to adjust autoclose value via TEnv for maintenance purpose. #1467
Enabled undo for editing styles with the auto apply and for toggling autopaint option. #1558
Enabled to use tool-specific keys overriding the command shortcuts. #1568
Refined right-click menu of the Xsheet cell area. #1516
Changed the default values and shortcut keys. #1378.
Changed tool name "Edit tool" to "Animate tool". #1351
Changed command name "Revert to Last Saved Version" to "Reload". #1465
Changed parameter name "zanzo" to "Afterimage" in motion blur fx. #1413
Changed preferences option name "Style" to "Theme".
UI enhancement. #1313 #1380 #1397 #1400 #1405 #1426 #1442 #1453 #1474 #1483 #1487 #1497 #1514 #1541 #1597 #1624 #1625 #1644
Source refactoring. #1336 #1524 #1623 #1668
Build scripts fixes & enhancements. #1373 #1449 #1523 #1585 #1587
Docs updates. #1301 #1325 #1409
Translation updates. #1340 #1431 #1450 #1471 #1469 #1484 #1486 #1495 #1519 #1505 #1593 #1610 #1632 #1633 #1653 #1662 #1666
NOTES
(*1) To use this feature, save the template preferences and shortcut settings in $TOONZPROFILESlayoutssettingspreferences.ini and $TOONZPROFILESlayoutssettingsshortcuts.ini respectively.
(*2) To use this feature, save the template user env in $TOONZPROFILESenvtemplate.env
(*3) To run OpenToonz in portable mode, place a "portablestuff" folder in the same directory as the main executable, including the same contents as the normal stuff folder.
(*4) For the function editor, ctrl+drag to change value and alt+click to clear the key.
(*5) One finger for pan. Two fingers for zoom or rotate. Double tap for fits to the viewer. Three finger drag for undo and redo.Note that this option is OFF by default.
v1.1.3
Enhancement for the 2nd year

Release Notes

FEATURE

Introduced New Theme: Astral_048, 072, and 128. #1043, #1112, #1251 (please see the NOTICE below)
Xsheet Toolbar. #989
New Fx: SoapBubble Iwa. #950, #956, #1076, #1175, #1190
New Fx: Bokeh Iwa. #1123
Color filtering feature for columns in camstand view. #983
New options for input cells in xsheet effectively. #999, #1015
Set auto markers command. #982
Subfolder popup for the camera capture feature. #1008
Scrubbing the timeline options with shift + wheel. #994
Sound playback in combo viewer. #995
High dpi monitors support. #1132, #1206
BUGFIX

Fixed crash on loading a sequence with a malformed frame number. #966
Fixed crash on applying shortcut preset. #963
Fixed crash on unfreezing preview. #991
Fixed crash on unlinking the level while opening the history panel. #975
Fixed crash on saving the scene containing a missing AIFF level. #971
Fixed crash on pressing arrow keys in the level strip. #1027
Fixed crash on running tconverter. #1106
Fixed crash on expanding history. #1158
Fixed crash on undo the paste into command with cell selection. #1211
Fixed crash on setting the camera scale to 0. #1219
Fixed crash on using the "skeleton mode" shortcut with the plastic tool. #1229
Fixed crash on rendering long scene with FFmpeg. #1030
Fixed crash on touching empty Flipbook. #1224
Fixed crash on switching raster level tools. #1228
Fixed crash on changing frames while dragging the vector eraser tool. #1221
Fixed assertion failure on screen pick. #1225
Fixed saving menu bar in non-English environment not to lose English titles. #898
Fixed auto-save behavior for untitled scene. #990
Fixed confliction warning with pixels only mode. #1023
Fixed preview fx updating render result. #1073
Fixed invalid scene path when import scene from sandbox to another project. #1064
Fixed the flipbook's console to be updated when the "Blank Frame" option is changed. #1071
(Partially) fixed vector shapes unfillable. #1079
Fixed the "Convert File" command available from main menu bar. #1086
Fixed level placement behavior. #1139
Fixed changing name on change level type in new level popup. #1011
Fixed removing deleted scene from the "recent scene" items in the startup. #998
Fixed stuck playback when using loop shortcut. #1025
Fixed initial position of new zerary fx node. #1191
Fixed the convert feature from NAA raster images to TLV. #1203
Fixed the info popup and the flipbook opened from the file browser to be able to close. #1214, #1245
Fixed FFmpeg types and spritesheet type render wrong frames. #1234
Linux: Fixed non-printable null character appeared in xsheet. #968
Linux: Fixed paths to fxs and library folders. #1090
ENHANCEMENT

Moved non-proj...

View full changelog
Sections/Browse similar tools
Guides and How to's
Share software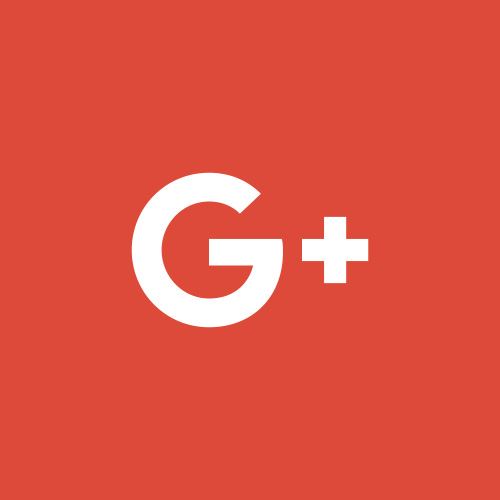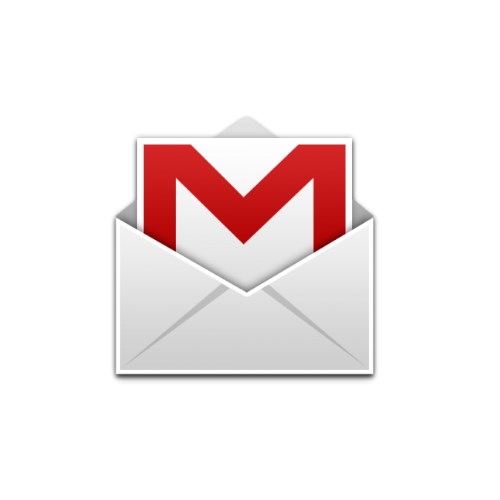 Notify me when software updated or report software
Email me when it has been updated
Report this software (dead link/new version)
| | |
| --- | --- |
| 1 reviews, Showing 1 to 1 reviews | |

From describing here I dont get, it is full featured 2d animation software, using graphic tablets. It makes impression in me that it only works with scanned document. It is software, that is able to do any 2d animation you can image. It has advanced feature like for example: Motion tracking, automatic coloring, plastic tool, picture to mesh and many more. Its learning curve can take some time, lots of usual features are hidden for example (motion rotation and speed curves to edit), so learn this software take a while but result is priceless.
Here is only one example of one feature. https://www.youtube.com/watch?v=NLYv9IbK13c
It is bit demanding on HW minimum requirements, but i think it is nowadays standard.
Bernix

Oct 20, 2017 Version: 1.1.3 OS: Windows 10 64-bit Ease of use: 8/10 Functionality: 9/10 Value for money: 10/10 Overall: 10/10
| | |
| --- | --- |
| 1 reviews, Showing 1 to 1 reviews | |
| | |
| --- | --- |
| 1 tool hits, Showing 1 to 1 tools | - |
Explanation

:

NEW SOFTWARE

= New tool since your last visit

NEW VERSION

= New version since your last visit

NEW COMMENT

= New comment since your last visit

NEW VERSION

= New version

Type and download

NO MORE UPDATES?

= The software hasn't been updated in over 2 years.

NO LONGER DEVELOPED

= The software hasn't been updated in over 5 years.

RECENTLY UPDATED

= The software has been updated the last 31 days.

Freeware

= Download Free software.

Freeware

/

Trialware

= Download Free software but some parts are trial/shareware.

Free software

= Download Free software and also open source code.

Freeware/Ads

= Download Free software but supported by advertising, usually with a included browser toolbar. It may be disabled when installing or after installation.

Free software/Ads

= Free Download software and open source code but supported by advertising, usually with a included browser toolbar. It may be disabled when installing or after installation.

Trialware

= Also called shareware or demo. Free Trial version available for download and testing with usually a time limit or limited functions.

Payware

= No demo or trial available.

Portable version

= A portable/standalone version is available. No installation is required.

v1.0.1 = Latest version available.

Download beta = It could be a Beta, RC(Release Candidate) or an Alpha / Nightly / Unstable version of the software.

Download

[15MB]

= A direct link to the software download.

[Win]

= Windows download version. It works on 32-bit and 64-bit Windows.

[Win64]

= Windows 64-bit download version. It works only on 64-bit Windows.

[Mac]

= Mac download version. It works on 32-bit and 64-bit Mac OS.

[Mac64]

= Mac OS download version. It works only on 64-bit Mac OS.

[Linux]

= Linux download version.

[Portable]

= Portable version. No installation is required.

[Ad-Supported]

= The software is bundled with advertising. Be careful when you install the software and disable addons that you don't want!

Visit developers site = A link to the software developer site.

Download (mirror link) = A mirror link to the software download. It may not contain the latest versions.

Download old versions = Free downloads of previous versions of the program.

Download 64-bit version = If you have a 64bit operating system you can download this version.

Download portable version = Portable/Standalone version meaning that no installation is required, just extract the files to a folder and run directly.

Portable version available = Download the portable version and you can just extract the files and run the program without installation.

Old versions available = Download old versions of the program.

Version history available = Complete changelog on our site.

= Windows version available.

= Mac OS version available.

= Linux version available.
Our hosted tools are virus and malware scanned with several antivirus programs using
www.virustotal.com
.
Rating
Rating from 0-10.
Browse software by sections