Our website is made possible by displaying online advertisements to our visitors. Consider supporting us by disable your adblocker or
try DVDFab Passkey
and copy Blu-ray and DVDs! :)
Tool
Description
Type
Rating
Comments
OpenToonz is a free 2D animation software. Sequence number scanning can be conducted efficiently according to in-between animation numbers. Compatible with 4 types of scanning (black-and-white, colored, with or without binarization). Compatible with the TWAIN standards. Anti-aliased lines can be used. Since the data of paintings are independent of those of the palette, it is easy to paint with provisional colors. Smooth operation even with high-definition image data. Equipped with the time sheet-type interface. Effects can be synthesized easily with the GUI using the node tree. Images can be handled with the real scale considering resolution [dpi] (units, such as millimeter, are specified). It is possible to use more effects by using the plug-in.
Free software
OS:Windows Mac Linux
Version:1.2.1 / Nightly 2018-07-10
Released:Jul 10,2018
File size:38.4MB

Latest version
1.2.1 / Nightly 2018-07-10 (July 10, 2018)
Download
Visit developer's site
Download OpenToonz 1.2.1 Windows
[38.4MB]
[Win]
Download OpenToonz 1.2.1 Mac
[40.1MB]
[Mac]
Download OpenToonz 1.2.1 Linux
[Linux]
Download Beta and other versions
Download OpenToonz Nightly 2018-07-10 Windows
[38.4MB]
[Win]
Download OpenToonz Nightly 2018-07-10 Mac
[40.1MB]
[Mac]
Download old versions
Download OpenToonz old versions
Supported operating systems

Windows

Mac OS

Linux
License
Free software
Version history / Release notes / Changelog
OpenToonz Nightly build 2018-07-10

set system path with command line qualifiers (#2143)

OpenToonz V1.2.1 - Improved stability and response.

FEATURE
Color calibration feature using 3D LUT #1793 #1814 #1865
New Fx: Barrel Distort Iwa Fx. #1810 #1881
Introduced a new option "Merge Inks" for match lines feature. #1826
Introduced interim temp save scene file which will prevent OT crash while saving the scene from corrupting the previous scene file. #1608
Allowed export of individual frames for spritesheets format. #1742
Introduced "Maximum Gap" parameter to the fill tool which allows fill-able gap size change in vector images. (* Please see the notice below.) #1317 #1848
Introduced "Draw Order" option to the toonz raster brush which will make stacking order of the stroke to be the same as the order of the styles in the palette. #1849
Reverted Toonz Harlequin's handle to animate tool. #1870 #1900
Allowed to disable auto-stretch frame when autocreation option is set to "Use Xsheet as Animation Sheet". #1707
Added the audio toggle back to Flipbook for OSX. #1890
New commands: "Insert & Paste Above/After". #1958
New command: "Fill in empty cells". #1970
Cursor preferences on drawing tools. #1960
Introduced a new option for automatically generate palette from color chips when raster image is loaded as color model. #1907

BUGFIX
Common
Fixed crash on launching the software with vector fill tool being selected. #1738
Fixed crash when undoing vector brush operation in frame range mode. #1759
Fixed crash with vector eraser tool with rectangle or freehand mode. #1760
Fixed crash on undo of raster freehand eraser tool. #1823
Fixed crash on adding batch rendering task from network drive. #1866
Fixed crash on accessing symbolic links in File Browser. #1930
Fixed crash when re-create the plastic skeleton. #2041
Fixed crash on saving curve in Function Editor. #2044
Fixed crash when switch to fill Tool after converting to vector in outline mode. #2057
Fixed crash when changing frame while dragging with pinch tool.#2069
Fixed crash with wheel zoom (too much) on Flipbook. #2103
Fixed the line-shaped artifacts on semi-transparent Deformed Image with plastic tool. #1726
Fixed plastic tool not to create the black contour. #1740
Fixed shift-dragging key frame behavior on Timeline. #1687
Fixed dragging from Level Strip to Timeline highlights a wrong cell. #1703
Fixed the rooms template cannot be loaded properly if $TOONZPROFILES is not set to $TOONZROOT/profiles. #1766
Fixed Palette title bar to be updated when loading color model. #1780
Fixed jumping stroke behavior with brush tool when using tablet. #1811
Fixed interrupted brush stroke when using tablet. #1753
Fixed dragging object with vector selection tool jumps across its existing location. #1776
Fixed render dialog no to be on top of all system windows. #1732
Fixed blank Viewer / Combo Viewer. #1785
Fixed PNG and spritesheet to be output as unpremultiplied. #1844
Fixed dragging cell not to duplicate fxs with no Inputs. #1836
Fixed double fields to update correctly when input values. #1843
Fixed "Replace Level..." command failure on the first call. #1868
Fixed undo of moving styles in the palette. #1917
Fixed MotionBlurIwaFx fails on the first frame. #1952
Fixed note icon drag area in timeline. #1961
Fixed touch controls to be compatible with trackpad. #1914 #1963
Fixed Viewer refreshing with raster brush. #1989
Fixed toonz farm to work among different platforms. #1609
Added missing xml & css templates for the "Print Xsheet" command. #1723
Fixed actual pixel size and zoom factor reporting. #1645
Fixed problem that group of key frame cannot be moved frame by frame. #2000
Fixed vector brush using wrong initial thickness value. #2005
Fixed tool shortcuts to take priority over frame skip on pressing shift+arrow key. #2047
Fixed random pressure sensitivity loss with non-wacom tablet. #2051
Fixed webm format output. #2065
Fixed tracker tool points number not visible. #2077
Fixed "Image DPI" field in convert popup to be updated upon opening. #2084
Fixed Undo / Redo of dragging multiple columns. #2085
Fixed Undo of pasting columns. #2088
Fixed loading Toonz4.x level files (.tzp). #2091
Fixed "No Antialiasing" option of selection tool to work properly and to update state in the tool options. #2102
Mac OSX
Fixed crash on running batch rendering / cleanup. #1994
Fixed subxsheet is not visible in animate mode of plastic tool. #1678
Fixed Bokeh Fx not working. #1806
Fixed the "Exit Group" command is missing from the Edit menu and the "Quit" menu item doesn't work. #1874
Fixed preferences window to open on French interface. #1912 #2008
Fixed tfarm binaries to be built into .app folder. #1141 #1993
Fixed overflowing fill of vector region styles. #2105
Linux
Fixed sound scrub playback. #1749

ENHANCEMENT
Improved brush response. #1877 #1904 #1921 #1938 #1953 #1991 #2049 #2056 #2071 #2097
Relaxed the restriction on filename for sequential images. Any image files with name in a format like [levelname]["_"or"."][any digits][alphabet(optional)].[extension] will be treated as sequential. #1833 #1955 #1997
Use precise pen position and enhance the brush stroke quality drawn on the zoomed-out viewer. #1744
Disabled tools for hidden columns. #1643
Enabled vector selection right-click menus in all section modes. #1851
Enabled to skip the version check. #1824
Enabled to choose which panel (spreadsheet / graph) to be in a popup or toggle between them for Function Editor. #1649
Enabled to snap the starting point of brush stroke. Holding alt key temporary inverts snapping option. #1906
Introduced a confirmation dialog opening when moving palette on Studio Palette tree view. #1920
Enabled to translate and show icons for combo box items in Tool Options. #1863 #1942 #2024
Made touch control zoom more responsive. #1905
Updated timeline zoom control. #1947
Removed empty column creation when dragging columns/cells past first and last columns on timeline view. #1958
Allowed for multilingual FX help. (English version of fx doc is to be introduced in the future.) #1861 #1931
Changed default folder location to $scenefolder according to user preference. #1959
Added script for updating/adding translation TS files. #1709
Enabled to open sub-xsheet at selected sub-xsheet frame. #1980
Added colon separator option for TimeCodeIwa fx. #1995
UI enhancement. #1622 #1630 #1827 #1937 #1943 #1973 #1976 #1986 #1990 #2026 #2045
Source refactoring. #1743 #1745 #1841 #1909
Build / CI scripts fixes & enhancements. #1699 #1754 #1867 #1888 #1910 #2001 #2074 #2090
Typo fixes. #1751 #1971
Docs / instructions updates. #1801 #1856 #1972 #2027 #2068
Translation updates. #2018 #2022 #2025 #2037 #2038 #2052 #2055 #2067 #2081

NOTICE
If you change the "Maximum Gap" from the default value, the level will lose compatibility and will not be opened with older versions of the software.

View full changelog
Sections/Browse similar tools
Guides and How to's
Share software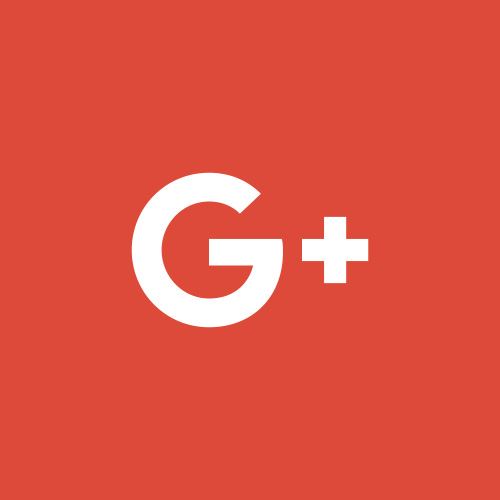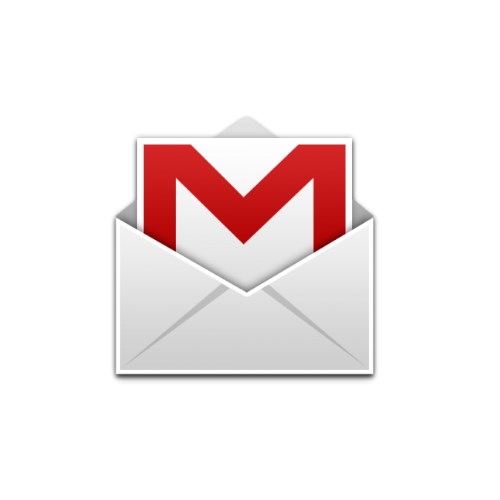 Notify me when software updated or report software
Email me when it has been updated
Report this software (dead link/new version)
| | |
| --- | --- |
| 1 reviews, Showing 1 to 1 reviews | |

From describing here I dont get, it is full featured 2d animation software, using graphic tablets. It makes impression in me that it only works with scanned document. It is software, that is able to do any 2d animation you can image. It has advanced feature like for example: Motion tracking, automatic coloring, plastic tool, picture to mesh and many more. Its learning curve can take some time, lots of usual features are hidden for example (motion rotation and speed curves to edit), so learn this software take a while but result is priceless.
Here is only one example of one feature. https://www.youtube.com/watch?v=NLYv9IbK13c
It is bit demanding on HW minimum requirements, but i think it is nowadays standard.
Bernix

Oct 20, 2017 Version: 1.1.3 OS: Windows 10 64-bit Ease of use: 8/10 Functionality: 9/10 Value for money: 10/10 Overall: 10/10
| | |
| --- | --- |
| 1 reviews, Showing 1 to 1 reviews | |
| | |
| --- | --- |
| 1 tool hits, Showing 1 to 1 tools | - |
Explanation

:

NEW SOFTWARE

= New tool since your last visit

NEW VERSION

= New version since your last visit

NEW COMMENT

= New comment since your last visit

NEW VERSION

= New version

Type and download

NO MORE UPDATES?

= The software hasn't been updated in over 2 years.

NO LONGER DEVELOPED

= The software hasn't been updated in over 5 years.

RECENTLY UPDATED

= The software has been updated the last 31 days.

Freeware

= Download Free software.

Freeware

/

Trialware

= Download Free software but some parts are trial/shareware.

Free software

= Download Free software and also open source code.

Freeware/Ads

= Download Free software but supported by advertising, usually with a included browser toolbar. It may be disabled when installing or after installation.

Free software/Ads

= Free Download software and open source code but supported by advertising, usually with a included browser toolbar. It may be disabled when installing or after installation.

Trialware

= Also called shareware or demo. Free Trial version available for download and testing with usually a time limit or limited functions.

Payware

= No demo or trial available.

Portable version

= A portable/standalone version is available. No installation is required.

v1.0.1 = Latest version available.

Download beta = It could be a Beta, RC(Release Candidate) or an Alpha / Nightly / Unstable version of the software.

Download

[15MB]

= A direct link to the software download.

[Win]

= Windows download version. It works on 32-bit and 64-bit Windows.

[Win64]

= Windows 64-bit download version. It works only on 64-bit Windows.

[Mac]

= Mac download version. It works on 32-bit and 64-bit Mac OS.

[Mac64]

= Mac OS download version. It works only on 64-bit Mac OS.

[Linux]

= Linux download version.

[Portable]

= Portable version. No installation is required.

[Ad-Supported]

= The software is bundled with advertising. Be careful when you install the software and disable addons that you don't want!

Visit developers site = A link to the software developer site.

Download (mirror link) = A mirror link to the software download. It may not contain the latest versions.

Download old versions = Free downloads of previous versions of the program.

Download 64-bit version = If you have a 64bit operating system you can download this version.

Download portable version = Portable/Standalone version meaning that no installation is required, just extract the files to a folder and run directly.

Portable version available = Download the portable version and you can just extract the files and run the program without installation.

Old versions available = Download old versions of the program.

Version history available = Complete changelog on our site.

= Windows version available.

= Mac OS version available.

= Linux version available.
Our hosted tools are virus and malware scanned with several antivirus programs using
www.virustotal.com
.
Rating
Rating from 0-10.
Browse software by sections