Our website is made possible by displaying online advertisements to our visitors.
Please consider supporting us by disabling your ad blocker or buy
PlayOn (record Netflix)
:)
Tool
Description
Type
Rating
Comments
OpenShot Video Editor is a free, open-source, non-linear video editor for Linux, Mac OS, Windows, built with Python, GTK, and the MLT Framework. Our goal is to create an easy-to-use, powerful, non-linear video editor, with a focus on "User Interface", "Work flow", and "Stability".
Free software
OS:Windows Mac Linux
Version:2.3.4
Released:Jun 1,2017
File size:112.6MB

Latest version
2.3.4 (June 1, 2017)
Download
Visit developer's site
Download OpenShot Video Editor 2.3.4 64-bit
[112.6MB]
[Win64]
Download Mac, Linux and other versions
Download OpenShot Video Editor Mac 64-bit version
[119.7MB]
[Mac64]
Download OpenShot Video Editor Linux 64-bit version
[137.4MB]
[Linux64]
Download old versions
Download OpenShot Video Editor old versions
Supported operating systems

Windows

Mac OS

Linux
License
Free software
Complete Version history / Release notes / Changelog
May 19, 2017
New 2.3.3 Release! New Everything!

I am proud to announce the release of OpenShot 2.3.3, which addresses many serious stability issues, and the launch of our amazing new website (www.openshot.org). It's been a busy month so far, and I'm super excited to roll out these improvements!

Improved Project Website (responsive, mobile-friendly, and fast)

Our new website has been in development for the past month (or so). It's built with Python/Django/PostgreSQL and runs on Amazon EC2. There are many custom features of our website that have accumulated over the years (PayPal integration, Bitcoin integration, Patreon integration, GitHub integration, donation back-end, Slack integration, openshot-qt exception reporting and version integration, contributor back-end, and more). Migrating all these features, and upgrading the UI took some time, but I'm very happy how it ended up.

Error Analytics

Over the past 2 weeks, I've done quite a bit of work aggregating up exception data for openshot-qt and libopenshot, and analyzing some key data points. I've targeted the top 25 crashes and errors, and version 2.3.3 should resolve them all! Below is an example of the analysis, which graphs the frequency of unhandled Python exceptions (including line number).

Version 2.3.3 Improvements

New release of openshot-qt! Bumping version to 2.3.3, and libopenshot depenency to 0.1.6
Adding CFBundlePackageType key to Info.plist, and symlinking a few files which I don't think are considered executables in the app bundle. A bit experimental, but trying to overcome an issue with Gatekeeper on OS X Sierra.
Fixed SpaceMovie 3D animated title alpha key frames, and adjusted the position of the main title to be better centered when it appears.
Fixing bug when selecting effect on a clip (where selection dropdown would not populate)
Fixed bug on certain systems when loading list of all supported languages.
Fixed backup recovery issue which would not refresh the timeline on load.
Fixed bug destroying the lock file (if another process already deleted the lock file).
Added C++ exception parsing from archived exception data.
Adding a script to parse and aggregate Python error logs for OpenShot
Another attempt to fix the race condition causing the "zipimport.ZipImportError: can't decompress data; zlib not available" when launching a frozen version of OpenShot.
Fixed a common error on the title editor (caused by a missing font-style).
Protecting query classes more, to prevent invalid clip/tran/effect ids from crashing
Removing NVidia driver from AppImage (build server)
Updated supporters and donors file
Updated translations and improved translation test script (which validates all string replacements are found in translations)
New release of libopenshot (0.1.6)
Fixing Timeline::SetJSON to use a lock, and reopen the reader if already open. This fixes an issue when trying to open another project while the current project is being accessed (i.e. during playback).
Adding additional lock on ClearAllCache method, to prevent crash
Fixing a data type issues with max()
Big improvement with handling invalid video and audio timestamps, defaulting to more sane values (when huge crazy timestamps are detected).
Fixing a bug when disabling video/audio tracks on FrameMappers.
Adding additional bail-out code when stuck searching for a video/audio packet that probably doesn't exist.
Added improved "checked frame" handling, and once 1 frame is detected as invalid, clean out any other invalid ones as well.


May 11, 2017
OpenShot 2.3.2 Released

Version 2.3.2 has been released this evening, and it addresses a few big issues.
Undo/Redo Crash

A very nasty bug related to deleting clips and then using undo to bring them back. The clips would appear to come back, but in reality, it was more like a zombie clip... just waiting to eat OpenShot's brains. Fixed.

Transform Crash

Apparently I'm not great at testing obvious things, like scaling a clip down to 0 pixels wide/tall. This resulted in a hard-crash. Fixed.

libopenshot Detection

One of the most common exceptions reported is related to an out-of-date libopenshot library. Sometimes, new methods are added to libopenshot, and if you only update the openshot-qt package, it's possible those new methods are not available. So, now openshot-qt checks the libopenshot version, and stops you before things get ugly. This will also help packagers test packages, and will quickly remind them to also update the libopenshot package.

Reduced File Size

Reduced source code file size, by further compressing images, removing unused translation resources, and a few other reductions. The result is smaller source code, smaller packages, and smaller installers.

Full list of changes:


Bumping version number, and updating minimum libopenshot version
Updating translations and supporters files
Prevent transform scale from dividing by zero
Fixing incorrect content-type on exception reporting
Fixed another bug when deleting, undoing, and then moving a clip. Similar to the previous bug fix... but now I think I got it fixed. Closes #590.
Fixing crash on undo/redo when deleting a clip... and other related crashes.
Adding in minimum libopenshot detection, since many linux distros only seem to be updating the PyQt packages, rather than libopenshot (This results in many crashes)
Fixing title on SpaceWars 3D title
Fixing bug when right clicking on a unselected timeline item, it does not fully select it
Attempting to fix a strange race condition when frozen with cx_Freeze, where some users get ZipImportErrors when calling loadUi(). This prevents that function from running at the exact same time, and hopefully will prevent the error.
Fixing small bug when trying to lock tracks on an older project file
Compressing transitions images more to reduce installer size
Removing unused translation files at run-time. Original PO and MO files can be found on LaunchPad: https://translations.launchpad.net/openshot/2.0. These bloat the installers for no real reason.
Changing name of toolBar to "Toolbar".
Adding a missing documentation image.
Updating translation template, and tweaking style of "Update Available" button which only appears when an update is available.
Capture multi-digit version numbers - merging


Version 2.3.1 released, fixes a couple bugs, updated translations, improved documentation. That is all. =)


Mar 31, 2017
OpenShot 2.3 Released | New Transform & Razor Tools!

I am proud to announce the newest release of OpenShot Video Editor, version 2.3! This is one of the biggest updates ever to OpenShot, and is filled with new features, performance improvements, and tons of bug fixes!
Download OpenShot 2.3

Take a quick look at our release video below, which highlights some of our biggest new features.

Also, check out this awesome 2D animation created by my daughter with OpenShot 2.3 (my kids are the best testers and are experts at breaking OpenShot)!

Transform Tool
We have added a new transform tool, which allows real-time transformations in the video preview window. Right click on any clip, and choose "Transform" to enable the tool. Using your mouse, move and scale the clip as needed, all while enjoying a real-time preview. Animating the location and scale of clips has never been easier!

Zooming Improvements
Zooming in and out of the timeline, in order to increase precision of your edits, has been greatly improved. When zooming the timeline, it now centers on your mouse position, similar to image editing applications. The zoom scale is also now saved in each project file, which saves some time when jumping back into a project. When your mouse is over the timeline, hold CTRL+mouse scroll wheel to zoom in and out.

Razor Tool
Back by popular demand, the razor tool from OpenShot 1.4.3 has returned from the dead. Click on the Razor toolbar button to switch to razor mode. Now click on any clip or transition to quickly cut them (holding CTRL and SHIFT modify the razor to only keep the left or right side). Alternatively, you can cut a clip at the Playhead position by right clicking and choosing "Slice", by using CTRL+K, or by grabbing the edge of the clip and dragging.

Improved Title Editors
Many improvements have been made to the Title Editor and Animated Title Editor. Both editors now display a grid of thumbnails, to make finding the right title easier. Save dialogs are no longer used, and instead title files are saved directly into your project folder. New "Edit Title" and "Duplicate Title" menus have been added, to assist in quickly making changes to titles.

New Preview Window
Previewing files now has its own dedicated video player, which allows for multiple video preview windows at the same time. Also, audio files render a waveform by default. The speed of previewing files is also improved, using the improvements mentioned below.

Huge Performance Improvements for Real-time Previews
Performance improvements are always a high priority, and we've made some really great improvements to the speed of real-time previews. We've also fixed some bugs related to freezes and hangs, caching improvements, frame detection, and better logic to determine the max size of our preview window, so we can optimize by not rendering images and frames larger than the preview window. The end result is the best real-time preview performance yet for OpenShot.

New Documentation
I have finally gotten around to publishing a User Guide for OpenShot 2.x. I am using the Sphinx documentation system (which is really great), and I think this will be very useful for new users, and any user who wants to get the most out of OpenShot. It is currently only available in English, but I will soon start the translation process for it.



Audio Improvements
Fixes for audio sample distribution, caching, off by 1 errors, and various frame boundary improvements (Thank you Nelson H). Also, improvements to audio device management, which is how OpenShot communicates with the audio system on each OS.

Improved Export Dialog
Export dialog has been improved to re-load the project, clear cache, and export without requiring any ties to the real-time preview system. This fixes many freezes and hangs when attempting to export, and is a much more stable approach. Also, on Linux, export progress is now displayed on the launcher icon (in Unity and other launchers).

New Windows Build Server
As you might have heard, my Windows development system (and build server) died (again)... stopping all Windows builds for a few weeks. Hard-drive and motherboard issues (and possibly other problems too). A HUGE thanks to John Fields and his band of merry Open Source Saturday folks. They donated a wonderfully nice computer (i7, 16GB RAM), and their only request was that it be called StarLord! Done! StarLord is up and running, and is working beautifully!

GitHub Bug Management
With the help of a few volunteers (Ankit, Justin, Jt, and others), we've been able to reduce our GitHub bug count from over 380+ bugs to less than 200. Many of those 200 should be resolved with version 2.3, so I still have some work to do in this area, but making great progress! I've also added some GitHub templates when filing new bugs, to help increase the quality of new bug reports, and guide users on generating and attaching log files.

Translations
OpenShot 2.3 is fully translated in 11 languages, and partially translated in more than 60 others. If you notice untranslated text in your native language, please feel free to submit your own translations on LaunchPad.

100% translated in the following languages:
Spanish
French
Italian
Portuguese
Brazilian Portuguese
Greek
Ukrainian
Catalan
Malay
Icelandic
English (United Kingdom)


Patreon & PayPal Donations
If you use OpenShot, support OpenShot, or just want to ensure its continued development, please consider a small donation, or help us spread the word. It is expensive and time consuming to build and distribute OpenShot, and any contribution would be hugely appreciated!

We accept PayPal, Bitcoin, and Patreon donations, and we'll list your name in the credits of OpenShot (which is pretty awesome)!

Additional Features
Added new welcome tutorial message, which contains a checkbox for disabling anonymous error and metrics reporting. That can also be adjusted in the Preferences, but it has been often requested to allow new users to opt-out.
All child windows now center on parent window
Ability to easily display frame numbers on frames
Improved accuracy when calculating frame numbers
Improvements to frame accuracy, especially when zoomed in at max zoom
Dramatically increased speed of selecting and unselecting large numbers of clips/transitions.
Refactor loading properties for selected items, to improve speed.
Refactoring and improving preview playback of files, and preview playback during resize/trim (which now maintains aspect ratio correctly).
Improving long filename support in file tree/list views, and improving thumbnail/grid view on all listviews (effects, transitions, titles, animated titles, etc...)
Updating translation files (with a few minor corrections to string formatting arguments).
Improving test_translations.py script, which helps me detect problems with missing formatting args.
Fixed an issue preventing the track names from being translated on launch.
Adding "width x height" to list of profiles on Export and Profiles screens, to make the output resolution more clear
Improved logic for "Next Marker" and "Previous Marker" buttons to include the selected items (start and end positions), to allow quickly jumping to the beginning or end of a selected clip.
Prompting user to find missing files when opening a project, and updating translation template.
Prompt user to save before creating or opening new project file (if needed)
Make effects container on a clip visible on hover (regardless of how small the clip is).
Tweak tooltips of clip title so they don't cover up the menu button and effects.
Making settings save to disk as they are changed in preferences.
Setting focus to Project Files on launch, so the properties filter doesn't auto get tab focus (preventing certain keyboard shortcuts).
Switching snapping logic to compare pixels (not time), so it's still useful at close and far zoom levels. Reducing snapping to 10 pixels. Fixing bug when updating new properties for a clip.

Bug Fixes
Fixed regression with selection dropdown
Fixed crash when pasting keyframes onto a clip/transition
Fixing incorrect placement of a selection handle
Fixed a bug when caching a mask size (a regression from some of our speed improvements)
Fixed small bug with Next Marker and Previous Marker buttons (not handling position 0 correctly).
Fixed bug in transform callback, where transformation was not being disabled when selecting a different clip.
Adding a lock when updating the JSON of a Timeline (or remapping it), so nobody can request frames while everything is changing. Seems much more stable during live preview.
Fixing invalid cache after editing effect in a clip, and frame accuracy (converting timestamps into frame numbers). This makes frame by frame editing much better.
Fixing broken gravity for GRAVITY_BOTTOM_LEFT
Fixed bug with Build server version detection regex (when releasing new versions).
Fixed a big bug when pasting deleted clips and transitions.
Refactoring some tracking code on initial install, and saving settings after launch (since some settings are updated on launch)
Always settings unique id when sending metrics, which is required or analytics ignores it
Fixing a crash during initialization of the main window, and a crash during application exit, where threads were not being terminated correctly or safely.
Fixed a crash when closing the Split Clip dialog.
Fix align_x bug in newer Blender versions (Thanks mixedbredie)
Updating Blender compatibility to 2.78, since the API has changed a bit. Also fixing the regex for detecting preview images from Blender, since the output from Blender is now a bit different.
Refactoring load project flow to take advantage of the new locks in libopenshot (which allow for quicker updates to the live preview after a change is made).
Fixed a regression detecting missing files that contain expressions (like blender animations).
Improve speed on Transform method, since it gets called quite often during project load (due to clearing selected clips and transitions)
Fixing regression with slicing clips (and razor tool).
Fixing regression on reading large log files (causing slow launch)
Fixing regression on passing keypresses to timeline. CTRL and SHIFT keys have special uses on the timeline.
Improve cutting/splitting dialog to use Timeline() object, to support all possible media types (images, videos, etc...) and maintain correct aspect ratio.
Removing unused files and unneeded translatable strings. Also, adding title names to translation template (forgot about those).
Removing old effect meta data and old effect icons. New effects will have different translatable metadata.
Removing uploads folder from mac build script
Removing app.processEvents from transitions and effects models, due to crashes on OS X. Also, it doesn't make much of a difference anymore.
Fixing weird bug preventing backup.osp from restoring correctly
Fixing bug with duplicate title when running in an non-English language
Improving logic to process files when importing (some were incorrectly marked as invalid)
Fixing bug when opening legacy projects (1.4.3) that contain effects or markers


Dec 21, 2016
OpenShot 2.2 Released | 4K Video Editing!

Happy Holidays to all the OpenShot supporters around the world! I am very proud to announce the latest and greatest release of OpenShot (version 2.2) has just arrived, and is ready to edit all your holiday videos! It's faster, more stable, and better than ever!

Performance / Caching
Over the past few months, improvements to performance have been my top priority. In some cases, performance is improved more than 10x compared to OpenShot 2.1. Adding huge images to your timeline is now fully optimized, and won't slow you down. Editing HD videos (5K, 4K, 2.5K, and 1080p) is vastly improved. A new caching engine was built from the ground up, and supports both memory and disk back-ends, depending on the user's needs. This can be configured in the Preferences, under "Cache". Also, opening huge projects (with hundreds of files / clips) has been optimized and is up to 10x faster.

Improved Stability
Many critical bugs have been fixed related to seeking, missing frame detection, and AVPacket scope, which results in a much more stable engine, especially on slower systems. Also, compatibility has been improved for Linux AppImage and OS X (10.9+) App Bundles.

Keyframe Enhancements
Keyframes are used in the animation system in OpenShot, and have received some major upgrades. Support for CSS syntax (quadratic bezier curves) now allows a %-based approach to setting the curve handles. This is very useful, and better than the previously hard-coded values. Also, 28 curve presets have been added for common things like ease-in/out, bounce, etc… Many other improvements have been made to Keyframes, such as better undo/redo support when dragging property values (in the property editor), rendering color keyframes on the timeline, and improved frame detection when using the property editor (i.e. adding a keyframe for the currently selected frame).

Error Handling / Reporting
Our library (libopenshot) and Python UI (openshot-qt) have improved error handling, and can now detect stack-traces for crashes and exceptions (on Linux, Mac, and Windows). Not only can it pull out the stack-trace, but it can send that anonymously to the OpenShot website back-end, so I can quickly identify where crashes are happening and more quickly fix them. In other words, OpenShot 2.2 now has real-time error reporting, which I'm really excited about. This can be disabled in the preferences, along with metric reporting. It also contains no personal information, just a basic stack trace of what function crashed.


New Title Templates
Many Kickstarter backers requested new title templates to be added to OpenShot. I am proud to announce that all new titles are now included in OpenShot 2.2. We have some really nice additions, such as Film Ratings, TV Ratings (small corner rating), and more!

Infrastructure Improvements
One of the most challenging aspects of running an open-source project such as OpenShot, is the large amounts of data (downloads, installers, etc…). We had been using Amazon S3 previously, and our monthly costs skyrocketed to over $1000 just for data transfer. So, we've moved our installers into GitHub (which ironically happens to also be powered by S3), and our installer-related data transfer costs have gone to $0! So, a huge thanks to GitHub for being awesome!

We have also integrated torrents into our build server, and all major releases now include torrents (on our download page), to help further distribute our data transfer.

Misc / Bug Fixes
Many other bugs have been fixed, and lots of small improvements that defy categorization are listed below.
Selection handles (in progress)
Ability to disable unit tests (useful for distros that have a broken unittest++ library)
Broken Ubuntu 16.10 PPA fixed
Fixed bug when opening .OSP projects via command line
Disabled SSL validation (not used anyway)
Fixed bug when opening legacy 1.4.x project files that contain UTF-8 encoded characters
Preferences now save settings on close of dialog (and persist even if a crash follows)
Added FileVersion and custom icon to Windows installer (more polished)
Ability to drop a file directly on the timeline (without dropping it in your Project Files first)
Fixed bug where the tutorial does not find the correct widget
Began work on a new help manual using sphinx (not quite ready yet)
New 2.5k and 4k profiles added
Fixed margins on OS X and Windows around QDockWidgets
Fixed bug when switching between Thumbnail and Detail views
Alpha backgrounds have been fixed on all Blender animated titles
Recently opened menu logic has been fixed
Translations updated for 70+ languages


Aug 30, 2016
OpenShot 2.1 Released!

I am proud to announce the release of OpenShot 2.1, which contains a huge number of new features, bug fixes, and improvements! Enjoy the release video, which by the way, was created with OpenShot 2.1 (of course)!


Animation Demo
OpenShot supports many important animation features, such as support for transparent image sequences, powerful keyframe support, and multiple layers. When combined properly, you can create some very stunning animations! In July, I attended Texas Linux Fest in Austin, TX with my 16 year old daughter, Madeline, who happens to be a very talented artist. She created an animation (using OpenShot) LIVE during the expo, while attendees watched and threw out suggestions and ideas. Take a look at her final animation (which we also debuted during my presentation towards the end of the show)!

You can check out more of her work @ DeviantArt.

Features & Improvements
Many stability and performance related improvements have been made, including multiple memory leak fixes, but we also found time to add some really fun and highly requested features, such as...

Audio Waveform Support
OpenShot now supports the ability to display audio waveforms on clips, swap audio channels, as well as separating audio into another clip (or multiple clips - one per channel). This opens up lots of interesting flows, such as adjusting the volume of individual audio channels, removing certain channels, or easily fixing audio drift.

Improved Property Editing
Editing advanced properties has never been easier! Simply drag your mouse on the sliders to change the value and automatically set a keyframe. The sliders keep your adjustments within a reasonable range. Right click on any value to change the interpolation mode or remove keyframes. As you move the playhead over the clip, the sliders will also move, revealing the animation values at that particular time. Green indicates a keyframe. Blue indicates a calculated frame. The icon indicates the interpolation mode.

New Selection Dropdown
A new selection dropdown has been added above the property editor. It displays the name of the current selected item (clip / transitions / effect), and allows the user to quickly switch the property editor to another item. It also displays the thumbnail of each item, as well as any nested effects. This is especially useful when there are multiple overlapping items, and it's difficult to select the correct one by pointing and clicking the mouse.

User-Configurable Keyboard Mappings
Users now have the ability to see all keyboard shortcuts used by OpenShot, and even customize them. This also fixes some issues with Ubuntu and a long-standing bug preventing certain shortcuts from working with their unified menu bar. In addition, we've added new shortcuts for some common things like, Select All/None, Copy/Paste, etc...

Windows 64-bit Support
We have invested a ton of time on the Windows version of OpenShot, especially the dependencies (Qt, FFmpeg, Python 3), and I'm happy to report it works great now. We also changed the installer, and upgraded everything to 64-bit (which means no more 32-bit support for the moment).

Timeline Improvements
When initially dragging a file or transition onto the timeline, the user will now get full snapping support. This was actually pretty difficult, since adding a new item to the timeline is a much different flow than simply moving an item already on the timeline. We also added the ability to lock a track, preventing any dragging or resizing. Playback of the timeline now stops at the final clip on the timeline... instead of just playing black frames. New context menus have been added for alignment, slicing, and more. And finally, added a new track menu button, and updated some styles on the timeline.

New Tutorial System
When a user first launches OpenShot, a new tutorial system pops up some friendly messages instructing them how everything works. It can be dismissed with a single click (to prevent power-users from getting annoyed), but my hope is that is makes OpenShot much more welcoming for new users, and especially users with limited knowledge of video editing.

Slice All @ Playhead
I've extended the slice feature to work across all tracks, by right clicking on the playhead icon. You can use this to quickly slice all clips and transitions at the exact same spot, and keep the left side, right side, or both sides. And by using the new Keyboard shortcuts, this can also be done without using a mouse.

Huge Performance Gains with Effects
While we still have a few bottle necks on performance we plan on addressing soon, we targeted the very slowest parts of libopenshot and made some dramatic improvements in speed, especially on the following filters: brightness & saturation. These filters can be animated over time, creating some really cool effects.

Misc Improvements
Custom Profile Support
Improved 1.x Project Support
Improved Translations (fixed many spots that were not being correctly translated)
Improved Debug Support (in the Preferences you can enable debug mode, which dramatically slows down everything, but creates some great debug log files in the /.openshot_qt/ folder)

Bug Fixes
Fixed a regression on the Split Video screen
Fixed Animated Title screen regression
Long timelines now supported (up to 48 hours). This was actually a pretty nasty bug, which was causing issues on any project with more than 1 hour of video.
Memory Leaks - The largest leaks have now been plugged
And lots of minor bug fixes


Mar 28, 2016
OpenShot 2.0.7 - Beta 4 Released!

I am proud to announce the 4th beta release of OpenShot 2.0! As you will see, lots of great progress has been made since the previous beta. Improved stability, especially for OS X and Windows, better performance, new features, and critical improvements to the OpenShot infrastructure (build servers, website, etc…). Download OpenShot 2.0.7 (Beta 4)
Improved Compatibility & Stability
There were 2 really big issues with the previous beta releases: some Mac computers could not launch OpenShot due to incompatibilities between the CPU and certain libraries (compiled with brew), and random crashes with Windows during preview/playback. Both of these issues have been fixed, and a big thanks for all the testers who helped me with each experimental revision. I could write an entire update on these 2 points alone, they both took a huge amount of time to troubleshoot, and are reasonably well documented on Github.

Image Sequences
General support for image sequences has been added in Beta 4. Just drop a single file from a sequence (i.e. 001.jpg, 002.jpg, 003.jpg, etc...) into the project files, and it will now prompt you to import the file as an image sequence. Doing so will create a single clip, and basically treat the sequence of images as a video file.

File Properties
Added a new file properties dialog, which displays all known video/audio details about a file. It also allows the name, tags, and frame start/end to be modified for a file. And, for files without an audio track, it allows the frame rate to be adjusted (useful for animations / image sequences).

Build Server (Daily Builds)
One of the biggest challenges for testers and myself is to speed up the cycle from bug fix to testable release. While some users compile everything manually, and some Linux users get updates delivered through our PPA, Windows, Mac, and certain Linux users must wait for me to create a new installer (which takes lots of time). So, I have built a cross-platform build server (i.e. really just a cool Python script which is scheduled to run every few hours). It checks Git for updates, re-compiles libraries, freezes the OpenShot Python 3 application (along with dependencies), signs the Windows / Mac versions, and uploads the files to Amazon S3, and lists these files on the openshot.org website. I currently have 3 build servers running (Windows 10, OS X 10.11, Ubuntu 14.04) and creating builds automatically.

To see the list of recent builds for your operating system, just click the "Other Downloads" link on www.openshot.org/download:

Legacy 1.x Project Support

Initial support for opening legacy 1.x OpenShot project files has been added. It currently supports: Files, Tracks, Clips, and Transitions, with some properties being imported (such as animated fade in/out support, volume fade in/out support, transition up/down support). Works well for most basic 1.x projects. As needed, I'll revisit this logic, and probably add some additional support as users request it.

Faster Timeline Performance
Updated AngularJS from v1.2.16 to v1.2.29. I'm seeing much faster performance with animation and dragging / dropping on the timeline. At some point, we'll probably move to the latest version of AngularJS, but that will likely break a few things, which is why I'm holding off for now.

Universal Linux Version
I'm very excited to debut a new Linux version of OpenShot 2.0, using the AppImage format. This format uses a single file to download, mark as executable, and then launch. All needed dependencies are included in this file, and it does not need to be "installed". This is similar to the Mac DMG approach, and works with the latest version of Arch, Debian, Fedora, Gentoo, openSUSE, Ubuntu (and probably more, but I've actually tested those).

Improved Project Saving
Added more error logging and exception handling around saving projects, and added additional try/catch blocks around making paths relative, making paths absolute, and moving temp files. Basically, it can error on those methods, log the errors, but the project will still be saved successfully.

ImageMagick Support Optional
ImageMagick support is now an optional dependency, which is great news for those who would like to compile OpenShot on Windows. This was by far the most difficult dependency to deal with on Windows, and the most difficult dependency to ship with OS X. So, it has been removed from the Mac and Windows versions of OpenShot, and made optional for anyone wanting to compile things themselves.

Updated Translations
All translations have been updated, and I've personally tested more than 50 languages, fixing errors such as missing string formatting tokens, etc… A huge thanks to all the contributors that have helped improve the translations. It still amazes me to watch OpenShot transform into another language. So cool!

Misc Bugs Fixed:
Missing Quit menu on OS X
Fullscreen menu / toolbar issues
Windows path bug for animated titles
Switch to thumbnail view bug
Missing cancel prompt when exiting application
Incorrect translation credits URL
Additional error handling when loading fonts
Invalid zoom slider value when loading a project
Python and Ruby bindings are now optional in libopenshot
Improved seeking with image sequences and animations


Feb 09, 2016
OpenShot 2.0.6 (Beta 3) Released!

Greetings Everyone! I am proud to release the third beta of OpenShot 2.0 (full details below). This marks the 3rd full release of OpenShot 2.0 in the past 30 days. I am working closely with testers and users to address the most critical issues as they are identified.

Installers and Downloads
If you are interested in trying out OpenShot 2.0, you are in luck! For the first time ever, we are releasing the beta installers to everyone, so feel free to grab a copy and check it out!
Windows: Version 2.0.6 MSI Installer
Mac: Version 2.0.6 DMG
Linux: Install our Daily PPA (for Ubuntu and related distros). Other distros now support OpenShot 2.0 as well, including Debian, Arch, and Gentoo.

Smoother Animation
Animations are now silky smooth because of improved anti-aliasing support in the libopenshot compositing engine. Zooming, panning, and rotation all benefit from this change.

Audio Quality Improvements
Audio support in this new version is vastly superior to previous versions. Popping, crackling, and other related audio issues have been fixed.

Autosave
A new autosave engine has been built for OpenShot 2.0, and it's fast, simple to configure, and will automatically save your project at a specific interval (if it needs saving). Check the Preferences to be sure it's enabled (it will default to enabled for new users).

Automatic Backup and Recovery
Along with our new autosave engine, a new automatic backup and recovery feature has also been integrated into the autosave flow. If your project is not yet saved… have no fear, the autosave engine will make a backup of your unsaved project (as often as autosave is configured for), and if OpenShot crashes, it will recover your most recent backup on launch.

Project File Improvements
Many improvements have been made to project file handling, including relative paths for built-in transitions and improvements to temp files being copied to project folders (i.e. animated titles). Projects should be completely portable now, between different versions of OpenShot and on different Operating Systems. This was a key design goal of OpenShot 2.0, and it works really well now.

Improved Exception Handling
Integration between libopenshot (our video editing library) and openshot-qt (our PyQt5 user interface) has been improved. Exceptions generated by libopenshot are now passed to the user interface, and no longer crash the application. Users are now presented with a friendly error message with some details of what happened. Of course, there is still the occasional "hard crash" which kills everything, but many, many crashes will now be avoided, and users more informed on what has happened.

Preferences Improvements
There are more preferences available now (audio preview settings - sample rate, channel layout, debug mode, etc…), including a new feature to prompt users when the application will "require a restart" for an option to take effect.

Improved Stability on Windows
A couple of pretty nasty bugs were fixed for Windows, although in theory they should have crashed on other platforms as well. But for whatever reason, certain types of crashes relating to threading only seem to happen on Windows, and many of those are now fixed.

New Version Detection
OpenShot will now check the most recent released version on launch (from the openshot.org website) and descretely prompt the user by showing an icon in the top right of the main window. This has been a requested feature for a really long time, and it's finally here. It will also quietly give up if no Internet connection is available, and it runs in a separate thread, so it doesn't slow down anything.

Metrics and Anonymous Error Reporting
A new anonymous metric and error reporting module has been added to OpenShot. It can be enabled / disabled in the Preferences, and it will occasionally send out anonymous metrics and error reports, which will help me identify where crashes are happening. It's very basic data, such as "WEBM encoding error - Windows 8, version 2.0.6, libopenshot-version: 0.1.0", and all IP addresses are anonymized, but will be critical to help improve OpenShot over time.

Improved Precision when Dragging
Dragging multiple clips around the timeline has been improved. There were many small issues that would sometimes occur, such as extra spacing being added between clips, or transitions being slightly out of place. These issues have been fixed, and moving multiple clips now works very well.

Debug Mode
In the preferences, one of the new options is "Debug Mode", which outputs a ton of extra info into the logs. This might only work on Linux at the moment, because it requires the capturing of standard output, which is blocked in the Windows and Mac versions (due to cx_Freeze). I hope to enable this feature for all OSes soon, or at least to provide a "Debug" version for Windows and Mac, that would also pop open a terminal/command prompt with the standard output visible.

Updated Translations
Updates to 78 supported languages have been made. A huge thanks to the translators who have been hard at work helping with OpenShot translations. There are over 1000 phrases which require translation, and seeing OpenShot run so seamlessly in different languages is just awesome! I love it!

Lots of Bug fixes
In addition to all the above improvements and fixes, here are many other smaller bugs and issues that have been addressed in this version.
Prompt before overwriting a video on export
Fixed regression while previewing videos (causing playhead to hop around)
Default export format set to MP4 (regardless of language)
Fixed regression with Cutting / Split video dialog
Fixed Undo / Redo bug with new project
Backspace key now deletes clips (useful with certain keyboards and laptop keyboards)
Fixed bug on Animated Title dialog not updating progress while rendering
Added multi-line and unicode support to Animated Titles
Improved launcher to use distutils entry_points
Renaming launcher to openshot-qt
Improved Mac build scripts (version # parsing)
Fixed many issues with keyboard shortcuts
Known Issues
WebM export crash on Windows
DVD export crash on some versions of Linux
Some translation issues with certain languages. Please review your language translations here.
Some users have reported issues launching OpenShot on Mac
Some stability issues with Windows - still haven't nailed down the cause… but it's probably related to threading and a couple more race conditions that only seem to happen on Windows.


Oct 01, 2012
Version 1.4.3 Released!

After many months of hard work and dedication from many great people, I am proud to announce the official release of OpenShot 1.4.3! This release has more bug fixes, enhancements, and new features than any other release of OpenShot to date! Please watch our release video and check out the new features:

OpenShot 1.4.3 Released! from Jonathan Thomas on Vimeo.

Before I get into the details of this release, I want to thank all of the wonderful people who have contributed to this release: Andy Finch, Olivier Girard, Yann Morere (for the amazing 3D animations), and everyone who contributed ideas, artwork, code, testing, and translations! I am always humbled to work with so many talented volunteers from around the world, so thank you!

While there are many open-source video editors to choose from on Linux, none offer the simplicity, powerful & beautiful 3D animations, and community support of OpenShot. Download Now!
NEW FEATURES FOR OPENSHOT 1.4.3
Improved Timeline Snapping for Transitions (no more manual adjustment of every transition)
Improved Drag & Drop features (Vertical Constraints, Improved Gap Removal, New Keyboard Shortcuts, and more)
New 3D Animations (Realistic Earth, Exploding Text, Dissolving Text, and more)
10+ New Effects (Sharpness, Vignette, Lens Correction, and more)
Apply Effects to Tracks (and Multiple Clips at the same time)
Adjust Speed of Animated Titles (utilizing time remapping, for interpolated smooth animations)
New Transitions (6 bars, boxes)
New Dark Theme
Improved Translations
Updated Documentation
Updated Dependencies (Now requires Blender 2.62+)
Tons of Bug Fixes

https://launchpad.net/openshot/+milestone/1.4.3


Feb 05, 2012
Version 1.4.2 Released!

I know, it's been an entire week, and you are probably ready for another version of OpenShot! Well, you win, because today I am proud to announce version 1.4.2 has been released! This version addresses many locale and translation-related bugs, and contains the following highlights:

Fixed many critical locale-related bugs
Fixed reversed clips, for accurate IN and OUT points
Updated translations & fixed missing translations
Improved help manual (now supports Yelp version 3)
Fixed h.264 exporting for non-English languages
Full details available on LaunchPad

https://launchpad.net/openshot/+milestone/1.4.2


Jan 29, 2012
It's Here! Version 1.4.1 Released!

I am proud to announce that OpenShot 1.4.1 has been released! This was originally going to be a quick and simple bug fix release, but instead, has grown into a more full-featured release. This has been a very busy month for OpenShot, with a trip to SCALE 10x, a couple presentations, and now a new release! My head is still spinning, but enough about that... lets get down to business.
Our goal for OpenShot has always been to create the most complete, simple, and flexible video editor available on Linux. This release takes another step towards that lofty goal, and is the best version of OpenShot created yet! Also, I want to say "Thank You" to all the people who make this project possible: Olivier Girard, Andy Finch, Maël Lavault, all the bug reporters, translators, packagers, users, and fans!

Highlights of 1.4.1:
New 3D animation (wireframe text)
New Titles (gold)
New Effects (fish eye)
New Animation Presets
Support for Blender 2.6.X
Localization fixes (seg faults, audio volume, rotation effect)
UI bugs (disappearing icons using some GTK themes)
Improved Help Manual
Improved Title UI (interactive font list)
Improved Precision (clip length, default image length)
Tons of bug fixes!

https://launchpad.net/openshot/1.4/1.4.1


Sep 23, 2011
OpenShot 1.4 Released! Download it Now!

Feature List for OpenShot 1.4:

Timeline improvements (middle mouse dragging on the canvas)
More stable video & audio effects engine
Powerful color correction and adjustments
Many new & exciting video & audio effects
15 new video profiles & updated descriptions
New 3D animations
New transitions
Many enhancements to the project files tree
Improved internationalization & translations
Removed use of the "melt" command line (depending on your MLT version)
Thumbnail improvements (clip thumbnails update based on IN/OUT, file thumbnails regenerate if missing)
Improved title editing
New keyboard shortcuts
Improved color accuracy with 3D animated title color pickers
TONS of bug fixes and speed improvements!
Works best with MLT 0.7.4+, but is still compatible with older versions
Want to know every single bug fix, enhancement, and new features? View the full list.

https://launchpad.net/openshot/1.4/1.4.0


OpenShot 1.3.1

This is a minor release to fix a few issues from 1.3.0. For a full list of changes, please visit https://launchpad.net/openshot/+milestone/1.3.1.


Feb 13, 2011
OpenShot 1.3.0 Released! Amazingly Awesome!

I am proud to announce the release of OpenShot 1.3.0! Our team has spent the last 5 months perfecting this version, and I am so proud of what we have achieved! Our goal is to be the very best open-source video editor. This release brings us closer to that goal.
Download Now

As tradition, I have created an original video to announce this release. Enjoy!

Release Highlights:

* Improved stability, performance, and usability
* New user interface theme (titled 'Fresh')
* Stock icons support
* Add multiple clips to the timeline in one step (including transitions or fades)
* More timeline animations & smoother play-head motion
* Many new exciting 3D animations (including Snow, Lens Flare, Particle Effects, Animated World Maps)
* Files, transitions, and effects filtering (toggle buttons and search bar)
* Improved video rotation (including 1 click rotation)
* Automatic detection of image sequences
* Smoother scaling (panning, zooming, and rotation)
* Transition snapping and improved direction detection
* Video upload to YouTube and Vimeo
* Full list of bug fixes and improvements


Sep 21, 2010
It's About Time! OpenShot 1.2.2 Released!

I am proud to announce the immediate availability of OpenShot version 1.2.2! We have been hard at work on this version since April 2010. While a 5 month long release cycle was not really what I had planned on, I'm happy to see this version finally get released!

Round of Applause
Before I give you a run down of the new features, I want to take a moment to thank all the great and talented people who stay up late with me working on this project. Andy Finch has been helping me since the very first days of OpenShot, and without his help, OpenShot would probably not be here today. Olivier Girard is one of the biggest promoters of OpenShot, writing articles, assisting new users, and was the primary contributor to the awesome OpenShot help manual. Maël Lavault has been a huge help on LaunchPad, answering questions, submitting patches, and was a huge help on this latest version. To all the people who have helped me, THANK YOU SO MUCH for making OpenShot the great application it is today!

Getting Started
Now, let's talk a bit about version 1.2.2. Where did 1.2.0 & 1.2.1 go? Why did we skip straight to 1.2.2. Well my friends, that is an interesting story, but one for another day. Just know that 1.2.2 is the official release, and it's awesome! I might be a little biased, but seriously, this is a really great release.

Video Highlights
As is tradition, I have used OpenShot to create a short video showcasing some of the new features. I mixed in some great overly dramatic music, and a few screen-casts to create a true masterpiece. Okay, I admit, the video is not quite a masterpiece, but if I said that, nobody would watch it.

OpenShot 1.2 Highlights from Jonathan Thomas on Vimeo.
New Features:

* Improved Stability
* 3D Animated Titles (powered by Blender 2.5)
* Custom Transitions
* New Audio & Video Effects
* Time-line Improvements / Animations
* Improved Effects User Interface
* Improved Theme Engine (New netbook friendly theme)
* Razor Improvements (now supports snapping to play-head)
* Improved Language Support (Rotate effect now works in all locales)
* New DVD Export (Create compliant DVD images)
* Improved Preferences Dialog
* Improved Exporting of different frame-rates
* Numerous Bug Fixes

Let me dive into more depth on a few of these new features, and provide some screen-shots for your viewing pleasure.

3D Animated Titles
We have taken the power of Blender, some really cool animated title templates, and mixed them together with the simple and user-friendly style of OpenShot to create a truly unique feature. Everyone can now enjoy creating their own animated title sequences! Of course, none of this would be possible without the great Blender open-source 3D animation package! Colin Levy, the director of Sintel, even contributed a slick title animation to OpenShot! Blender has so many good features, but most are difficult for the average user to tap into. I hope that we can expand this relationship even further in future releases.

[click for larger image]

New Audio & Video Effects
Many new effects have been added to this release. However, a few effects had to be removed, due to crashes and instability on some systems. We replaced the missing effects with even cooler ones, so no tears. My favorite new effect is called Chroma Hold. This effect turns your video into grayscale except for 1 color. I've seen this effect used on TV commercials many times, and now we can all use it!

[click for larger image]

Timeline Improvements & Animations
We have added lots of polish and some subtle animations to all clip and transition movement, which is easier for the eye to follow. For example, clips that are not placed in a valid spot, smoothly (but quickly) animate back to their correct location. Clips that are removed animate into a dot and disappear. Same for transitions.

[click for larger image]

Improved Theme Engine (Netbook friendly theme)
The code that draws the time-line and buttons (our theme engine) has been drastically improved. Now theme artists can not only change the images, but the height, width, offset, position, alpha, and color of items. In theory, almost any video editor interface can now be created... assuming some artists want to jump in and help out. Also, a new theme was designed for netbook screens, taking advantage of the new theme engine.

[click for larger image]

GTK 2.18 Required
Okay, so what does this mean? In Ubuntu terminology, you must have Ubuntu 9.10 or greater to run this version of OpenShot. The glade library (which we previously used to display our interface) has been depreciated, and so we moved onto just using the GTK library. Many of the GTK features we are now using only work on GTK 2.18+, so with the assumption that most users are on 9.10 of Ubuntu (or greater), we decided it was not worth the effort to back-port to previous version of Ubuntu. However, it is possible (in theory) to adapt OpenShot to Ubuntu 9.04, but that's about as far back as possible, without recompiling GTK... and who wants to do that. =)

Download Today
The OpenShot PPA is the easiest way to install (and stay updated). It works on Ubuntu 9.10 and greater. Just follow the easy instructions, and enjoy! However, if you would rather download the DEB installers, you can do that as well.

Fun Fact
Did you know that in Kerala, India, a high-school textbook is including a chapter on OpenShot to be taught at all the schools in their city? How cool is that!

Conclusion
Thanks again to all the blog readers, users, supporters, translators, programmers, artists, directors, packagers, donors, and of course to my wife, Cindy, who allows me the time to work on this project.


Version 1.1 Released!

It seems like just yesterday we released version 1.0 of OpenShot. However, two months have passed, and we have a brand new version just busting at the seams with excitement and anticipation. I am proud to announce the immediate availability of OpenShot 1.1!

40 different bugs and features have been addressed in this version, including some highly requested features such as Undo/Redo support! As tradition, here is a video I put together announcing 1.1. All of the footage was filmed on my Canon HF S100, and edited with OpenShot (of course).

OpenShot 1.1.0 Released! from Jonathan Thomas on Vimeo.

Here are the highlights:

* Speed, speed, and more speed improvements. Over 1300% faster rendering previews after an edit. 1000% faster launching OpenShot. Seriously though... it's way faster.
* Undo / redo (with history panel)
* Improved export screen. Only your installed formats and codecs are listed. Improved notifications after the export has finished (using libnotify). One of the most common crashes of OpenShot was selecting an export format that was not installed. So this should provide much more stability.
* Multiple copies of effects can be added to clips. A common scenario would be using 2 chroma key effects, each with a different shade of green or blue.
* Dynamic tiling of overlapping clips (Brady Bunch style). This can take an unlimited number of clips (that are all on separate tracks playing at the same time), and tile them across the screen. OpenShot does all of the math, and the user only has to click 1 menu option (in the Layout menu). Just imagine the possibilities.
* New effects have been added: Contrast, Edge Glow, Saturation, and Cartoon.
* Fade in / out menu has been added. This is the quickest and easiest way to dissolve / fade a clip (including audio).
* Edit titles with ease. Use our simple title editor or Inkscape. Just right click on a title, and select "Edit Title". Also, when you duplicate a title, it will now create a new SVG and add it to your project.
* New keyboard shortcut to cut / slice clips. Just press the "c" key, and it will cut clips at the position of the play-head (i.e. the red line).
* Improved localization and translations. Many labels, buttons, and tool-tips were missing from our translation system. Also, numbers on the export screen (such as bit rate) would not work in other languages. These have been fixed, and OpenShot works much better in other languages.
* Timeline scrolling has been improved to better support lots and lots of tracks. The left and right side of the timeline will always stay in sync now.
* H.264 support has been improved to support Debian


OpenShot 1.0 Has Arrived!

Here is a quick rundown of the new features:

* Transition snapping - Transitions now snap to the nearest clip or the play-head.
* Improved Stability - Just try and crash OpenShot now. We dare you. Seriously though, many common issues that would crash OpenShot have been resolved, and the overall stability is great now.
* Improved Accuracy - The accuracy of our edits and cuts has been improved. No more skipped frames, out of place frames, or flashes of white.
* New Transitions - 28 new transitions have been added.
* New Titles - 29 new titles have been added (both in 4:3 and 16:9 ratios). Also, titles are higher quality, and look great up to 1080p. Based on your project's aspect ratio, the Title Editor will automatically show you the correct aspect ratio titles. In other words... no more squished or stretched titles.
* New Themes - Two new themes have been added, making a total of 4 themes. A) simple theme with smaller icons for small screens. B) flat blue theme - a theme with no glass or gloss.
* Time Format Improved - The time format has been changed to include the frame number, instead of the millisecond:
* New Profile - HDV 720p 24 fps
* More Languages - There are now 42 languages included with OpenShot version 1.0!
* Help Manual Integrated - The help manual is now integrated, and will launch in your native language (assuming we have a translation for that language). Currently, French, Spanish, and English are 100% translated.
* User Interface Enhancements - Many small changes to the UI have been made to simplify OpenShot. The "Open Project" toolbar button has been replaced by the "New Project" button. This removes the confusion between importing files and opening files. A few other buttons, labels, and icons have been changed also.
* Window State Fixed - The window state now correctly recognizes "maximized", and is more reliable. In other words, when you resize the window, vertical panes, or horizontal panes in OpenShot, it remembers your screen layout the next time you launch it.
* Clip Properties Fixed - The IN and OUT properties have been fixed to not allow the user to overlap them. The "Add Effect" button has been fixed to work correctly with audio effects.
* Chroma Key Fixed - Some users were unable to see the color picker on the chroma key effect. This has been fixed.
* Tooltips Translated - The main screen has been improved to show translated tooltips on all of the toolbars.
* Lock File Fixed - The lock file now verifies that it is valid, instead of preventing OpenShot from launching.

Hide changelog
All features
OpenShot's Features include:

* Support for many video, audio, and image formats (based on FFmpeg)
* Gnome integration (drag and drop support)
* Multiple tracks
* Clip resizing, trimming, snapping, and cutting
* Video transitions with real-time previews
* Compositing, image overlays, watermarks
* Title templates, title creation
* SVG friendly, to create and include titles and credits
* Scrolling motion picture credits
* Solid color clips (including alpha compositing)
* Support for Rotoscoping / Image sequences
* Drag and drop timeline
* Frame stepping, key-mappings: J,K, and L keys
* Video encoding (based on FFmpeg)
* Key Frame animation
* Digital zooming of video clips
* Speed changes on clips (slow motion etc)
* Custom transition lumas and masks
* Re-sizing of clips (frame size)
* Audio mixing and editing
* Presets for key frame animations and layout
* Ken Burns effect (making video by panning over an image)
Sections/Browse similar tools
Alternative to OpenShot Video Editor
Guides and How to's
Acronyms / Also Known As
OpenshotVideoEditor, OpenShot
Share software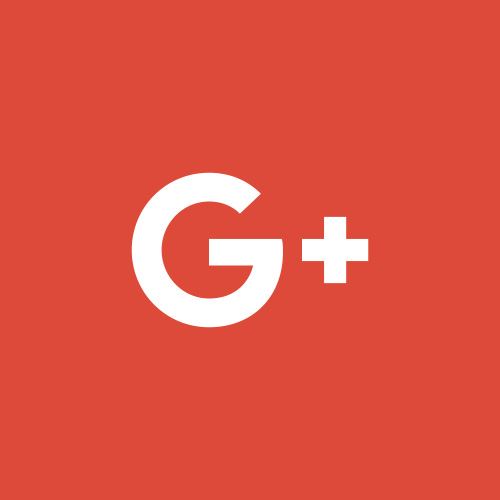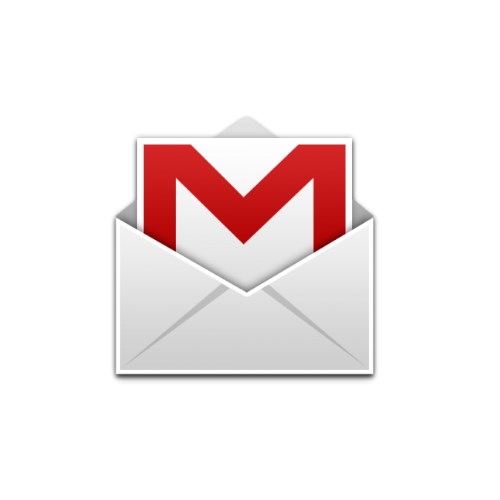 Notify me when software updated or report software
Email me when it has been updated
Report this tool (dead link/new version)
| | |
| --- | --- |
| 5 reviews, Showing 1 to 5 reviews | |
This is the second version of the program I've tried to use (the first being 2.2.0). Program will not open, just displays a bunch of Python error messages. Hard to believe this still isn't fixed.
Apr 14, 2017 Version: 2.3.1 OS: Windows 10 64-bit Ease of use: 1/10 Functionality: 1/10 Value for money: 1/10 Overall: 1/10
Mar 31, 2017 Version: 2.3.0 OS: Windows 10 64-bit Ease of use: 8/10 Functionality: 7/10 Value for money: 10/10 Overall: 8/10
This latest version (v2.0.7) for Linux give you the option to download App Image. No need to install, just make it "executable" and put a shortcut on your desktop to launch it. Very sweet, I like that option. Works very well for a basic multi-track video editor.
Mar 31, 2016 Version: 2.0.7 OS: Linux Ease of use: 9/10 Functionality: 9/10 Value for money: 10/10 Overall: 10/10

Installed OK. Has a nice looking user interface. Loads files OK.
Played video for several seconds before stopping. Still some bugs.

Mar 21, 2016 Version: 2.0.6 beta 3 OS: Windows 7 64-bit Ease of use: 10/10 Functionality: 1/10 Value for money: 1/10 Overall: 1/10
I see there is no rating for this yet, so here is mine. I installed this in Linux. It is a good basic multi-track video editor. I was surprised it correctly interpreted my RGBA clip without the need to "enable alpha channel". It's pretty solid and easy to use in Linux. I haven't installed it in windows, so I can't comment on that.
Feb 12, 2016 Version: 2.0.6 OS: Linux Ease of use: 10/10 Functionality: 9/10 Value for money: 10/10 Overall: 10/10
| | |
| --- | --- |
| 5 reviews, Showing 1 to 5 reviews | |
| | |
| --- | --- |
| 1 tool hits, Showing 1 to 1 tools | - |
Explanation
:
NEW SOFTWARE
= New tool since your last visit
NEW VERSION
= New version since your last visit
NEW COMMENT
= New comment since your last visit
NEW VERSION
= New version
Type and download
NO MORE UPDATES?
= The software hasn't been updated in over 2 years.
NO LONGER DEVELOPED
= The software hasn't been updated in over 5 years.
RECENTLY UPDATED
= The software has been updated the last 31 days.
Freeware
= Free software.
Free software
= Free software and also open source code.
Freeware/Ads
= Free software but supported by advertising, usually with a included browser toolbar. It may be disabled when installing or after installation.
Free software/Ads
= Free software and open source code but supported by advertising, usually with a included browser toolbar. It may be disabled when installing or after installation.
Trialware
= Also called shareware or demo. Trial version available for download and testing with usually a time limit or limited functions.
Payware
= No demo or trial available.
Portable version
= A portable/standalone version is available. No installation is required.
v1.0.1 = Latest version available.
Download beta = It could be a Beta, RC(Release Candidate) or an Alpha / Nightly / Unstable version of the software.
Download
[15MB]
= A direct link to the software download.
[Win]
= Windows download version. It works on 32-bit and 64-bit Windows.
[Win64]
= Windows 64-bit download version. It works only on 64-bit Windows.
[Mac]
= Mac download version. It works on 32-bit and 64-bit Mac OS.
[Mac64]
= Mac OS download version. It works only on 64-bit Mac OS.
[Linux]
= Linux download version.
[Portable]
= Portable version. No installation is required.
[Ad-Supported]
= The software is bundled with advertising. Be careful when you install the software and disable addons that you don't want!
Visit developers site = A link to the software developer site.
Download (mirror link) = A mirror link to the software download. It may not contain the latest versions.
Download old versions = Free downloads of previous versions of the program.
Download 64-bit version = If you have a 64bit operating system you can download this version.
Download portable version = Portable/Standalone version meaning that no installation is required, just extract the files to a folder and run directly.
Portable version available = Download the portable version and you can just extract the files and run the program without installation.
Old versions available = Download old versions of the program.
Version history available = Complete changelog on our site.

= Windows version available.

= Mac OS version available.

= Linux version available.
Our hosted tools are virus and malware scanned with several antivirus programs using
www.virustotal.com
.
Rating
Rating from 0-10.
Browse software by sections