Our website is made possible by displaying online advertisements to our visitors. Consider supporting us by disable your adblocker or
Try ConvertXtoDVD
and convert all your movies to DVD.
Free trial
! :)
Tool
Description
Type
Rating
Reviews
DivXLand Media Subtitler allows the user to manually subtitle movies and videos while viewing the applied captions on the fly. It includes some features like automatic timing limit, easy caption edition, and offers 2 modes for applying of captions.
Freeware

OS:


File size: 2MB
Old versions
Version history

Screenshots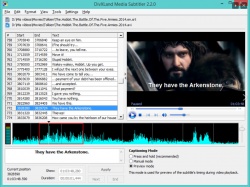 Click to enlarge screenshot
Latest version
2.2.0 (May 27, 2017)
Download
Visit developer's site
Download DivXLand Media Subtitler 2.2.0
2MB
Win
Download old versions
Download DivXLand Media Subtitler old versions
Software License
Freeware (Free download!)
Supported operating systems

Windows
Complete Version history / Release notes / Changelog
DivXLand Media Subtitler 2.2.0 - May 27, 2017

Added right click menu item to Add Caption
Corrected subtitle preview transparency
Added feature to auto check for updates once per day
Added option to load external videos from URL
Forced display of VirtualDub status window during Audio Stream extraction
Fixed detection of VSFilter when installed with a codec pack
Updated download links to external resources
Changed default tolerance time for subtitles duration
Completed some translations
Other bug fixes


DivXLand Media Subtitler 2.1.3 - July 3, 2015

Fixed conversion of text loaded from UTF-8 encoded files
Fixed window size restore on multiple displays
Possibility to embed subtitles on MKV and MP4 video files using patched VirtualDub version
Completed Dutch, Portuguese, Swedish translations


DivXLand Media Subtitler 2.1.2 - June 25, 2014

More responsive and intuitive audio bar behavior
Fixed bug with first captions that start at 00:00:00
Fixed mousewheel support
Fixed the correction rules not raising the changes made flag on certain cases
Fixed crash when trying to set negative caption duration from the audio bar
Corrected caption duration shown while adjusting it with from the audio bar
Added link to complete partial translations in the main window
Added portuguese (Brazil) help file translation
Other minor interface fixes


DivXLand Media Subtitler - May 20, 2013

Added ability to remove all formatting tags
Added real formatting to preview bold, italic and underline captions in the list
Added mousewheel support for navigating the captions list
Fixed crash when adjusting delay of subtitles to certain values
Updated portuguese (Brazil) translation


Version 2.1.0 - November 5, 2012

Audio extraction wizard no longer requires BeSweet encoder, and can extract stream in original format
Fixed issues with audio extraction and subtitle embedding wizards when using long file names
Subtitle embedding wizard improved for more clear display
Audio bar improved, now compatible with 8 and 16-bit WAV files
Keyboard shortcuts now available at both subtitling modes and preview mode
Completely rebuilt German and Serbian (now cyrillic) translations
Added Croatian, Japanese and Russian translations
Corrected language display issues in all translations
Improved right-to-left languages display for Arabic and Persian
Added warning when selected language cannot be displayed correctly due to Regional Settings
New installer program with multi-language support
New help system with detailed program information and usage instructions (languages: English, Spanish, Greek)
Program settings are now completely erased from Registry on uninstall
Removed dependency to no longer needed OCX files


Version 2.0.7 - October 25, 2009

* Added Kazakh, Indonesian, Swedish and Thai program translations
* Fixed improper display of non-Western European languages in the preview pane
* Other minor updates


Version 2.0.6 - August 14, 2009

* Added ability to join 2 or more subtitle files (From the Edit menu)
* Updated language files
* Minor bug fixes


Version 2.0.5 - January 7, 2007

* Added ability to extract the audio stream from AVI and MPG files into MP2, MP3, or WAV format
* Added option to detect and delete captions with credits and links
* Current caption time is now marked over the Audio bar
* Caption time can be adjusted by right-click-and-drag over audio bar directly
* Added dialog to replace text
* Added Bulgarian translation
* Corrected issue that was always reactivating the VSFilter on exit
* Corrected alignment on some objects for right-to-left languages
* Files now can be opened from the Windows shell
* Fixed improper charset for some languages on caption preview objects
* Fixed failure to close program correctly while loading an audio file on audio bar
* Formatted captions are now highlighted
* VirtualDub is now started with a different procedure for the subtitles embedding process, fixes error on Windows 98


2.0.1 Jul 09 2006

* Improved speed of subtitle file loading
* Rebuilt the preview mode for minimum CPU usage
* Replaced captions list with new grid control
* Added ability to embed subtitles on videos (requires VirtualDub)
* Added ability to open audio files into the player
* Added manual time edition fields to main window
* Added support for FPS-based formats: MacSUB, MicroDVD, MPlayer
* Added support for importing/exporting subtitle files in CSV format, compatible with Microsoft Excel
* Fixed error when playing video with shorter WAV file in audio bar
* Fixed error when saving files twice consecutively
* Fixed crash when exporting subtitles to TMPlayer format
* Fixed time rounding for formats with low timing precision
* Time+FPS based formats are now imported/exported properly
* The VobSub filter now can be temporarily reconfigured when loading video files, to disable it or hide subtitles, this also fixes crash in Windows 98 with the VSFilter enabled


New features in version 1.9.0 !
* Audio Bar: Now you can load and view WAV audio files for making the subtitling process easier and more accurate than ever. PCM WAV files only supported for the moment.
* New from Clipboard: Now you can copy your video's lyrics to the clipboard and insert them directly into DivXLand Media Subtitler, and start subtitling your videos immediately, without the need of an external text file.


1.8.2-b Jan 24 2006
* Notice: version 1.8.2-b was released few hours after 1.8.2 original, which contained a serious error when disabling the auto-timing feature. There is no mention to 1.8.2-b in the download page, but that's the version now available. You can confirm your version at the program's About dialog.Formats DVD Subtite, SAMI and SSA can now be configured
* Fixed Adobe Encore format support, now for time and frames timing mode
* Added generic Tabbed Values subtitle format
* Added caption timing details to the status panel
* Null captions are no longer loaded as empty lines
* The Set Delay dialog now previews the resulting time for current caption
* Corrected startup error after opening a file from a CD or DVD drive which was removed


1.8.1 Oct 10 2005
-Added option to disable video stretching
-Added option to control which player controls are shown
-Moved the 'Change list font' item to the Settings menu
-Added Danish translation and French documentation
-Rebuilt Italian translation entirely
-Updated english, french, serbian and spanish documentation


1.8.0 Ago 15 2005
-Added support for 30 subtitle formats
-Added Edit and Tools menus, and support for basic text formatting
-Added more functions to File menu
-Added keyboard shortcuts for more menu commands
-Added ability to autosplit long lines
-Added ability to re-apply correction rules
-Added feature to check for updated version
-Increased default values for timing tolerances
-Applying time delay is several times faster
-Corrected errors after spell check routine
-Corrected crash when editing caption after changing the line split indicator
-Corrected crash when reaching the end of the caption list
-Corrected startup error when WMP was not found
-List font can now be changed
-Line collision events smaller than 50ms won't be added to report
-Main window size is now remembered
-Window resize functions improved


1.7.0 Mar 11 2005
-Added spelling check through the Microsoft Word component. Requires MS Word 97 o later
-Added ability to autoset caption duration time based on its length with customizable values
-Added caption editor in main window. Allows real time edition even on preview mode
-Added report to view all errors found in SubRip file and actions taken by Media Subtitler
-Added unified control panel for main configuration
-Added ability to auto select subtitles during preview mode
-Captions with null or negative duration now are auto detected and corrected
-Italic captions are now set with Ctrl+Q because Ctrl+S was being used by WMP
-Keyboard shortcuts now can be disabled
-Preview mode now allows real time addition, edition and removal of captions
-Subtitle font now can be transparent and positioned over video with adjustable height
-Subtitle shadowing added optionally with customizable depth
-Timing corrections now can be applied on SubRip file load and/or subtitling process
-Window is now freely resizable


DivXLand Media Subtitler 1.6.4 Feb 08 2005
-Added support for italic captions. Can be set either by pressing Ctrl+S or from the Edit menu.
-Added ability to increase/decrease the subtitles delay time entirely from the Edit menu.
-Added ability to jump to previous/next caption and ff/rew video a user-defined amount of seconds with keyboard shortcuts
-Added ability to set different line break indicators (internally only)
-Pressing Enter in caption list has same effect as double click
-Added Catalan translation (thanks Manuel Soler)


Brand New features from DivXLand Media Subtitler 1.6.0:
● Preview subtitled video immediately without saving file
● Load and fix SubRip files with severe syntax errors (Media Subtitler exclusive feature)
● Detect and edit captions with more than two lines automatically
● Search caption feature
● Right-click popup menu over the captions list
● Customize available keyboard shortcuts
● Customize the caption nearby factor to auto join them
● Optimizations in auto timing limit features
● Work with seconds instead of frames
● Save subtitle files in SubRip instead of MicroDVD format
● More options under the Edit and Help menus
● Full product documentation in several languages included as PDF and online


DivXLand Subtitler 1.5.0
● Load plain text and subtitle files to synchronize them with any video
● Automatic time limiting feature to avoid errors in the subtitling process
● Automatic joining of nearby captions
● Built-in preview of the applied caption over the video itself
● Save partially edited files and reload them later to resume subtitling process
● Edit, add and remove captions instantly
● Multi language interface and subtitles multi language support


1.4.0
- Minor internal and external improvements.
- Added Farsi language.


1.3.6
- The unicode conversion prompt can be disabled at the Language control panel.
- Updated translations
- Minor improvements (internal and external)


1.3.3
- Fixed the latest caption deletion when saving
- Improved display of arabic and greek language
- Improved GUI to auto resize bottom controls
- Added portuguese language
- Added feature to perform unicode charset conversion when loading text files
- Added ability to select any file type in the Open dialogs
- Added ability to save more settings in the registry

Hide changelog
Sections/Browse similar tools
Alternative to DivXLand Media Subtitler
Guides and How to's
Acronyms / Also Known As
DivXLand Media Subtitler, Media Subtitler
Share software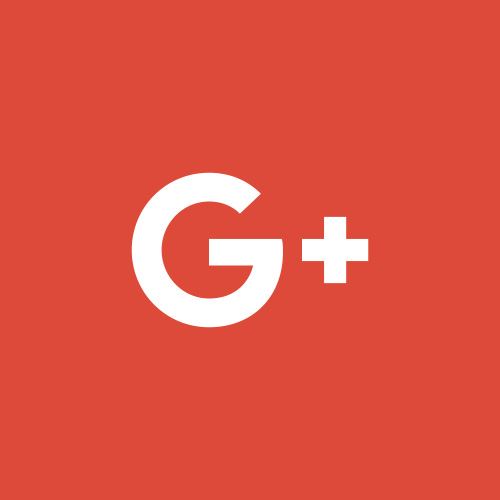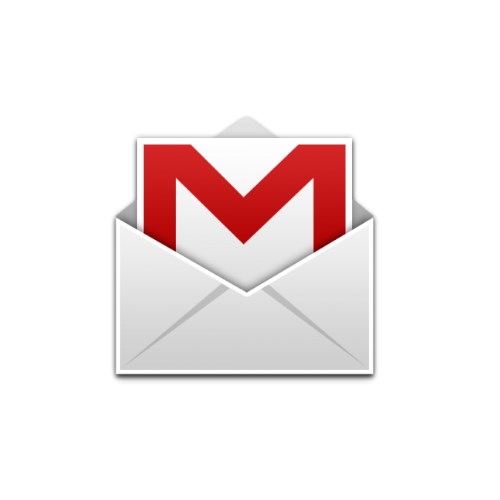 Notify me when software updated or report software
Email me when it has been updated
Report this software (dead link/new version)
| | |
| --- | --- |
| 3 reviews, Showing 1 to 3 reviews | |
Main thing I enjoyed about this program is that its quite simple and straightforward to use - even when you're just starting to play around with subtitles. It also doesn't use/need too much CPU resources so the preview didn't lag even though my PC was under very heavy load by another program in the background.

The only complain I have about it is that my version was not bug free. Doing a spell check after 3 days of subtitling a 1.5 Hrs movie caused a drastic loss of data. The program executes MS Word to summon the spell check utility. But when I did that, some words were incorrectly found.

Eg. I had "frighten" in my text, but it found "frighte" and did not suggest "frighten". Ignoring those errors caused it to duplicate some entries, mess up my file and overwrite my file when I didn't request a save. I hope the developer will find and correct the bug.


Review by VideoMan
on Aug 30, 2009 Version: 2.06 OS: WinXP Ease of use: 8/10 Functionality: 5/10 Value for money: 5/10 Overall:
8/10
I couldn't get my Pioneer or Philips to play srt subtitles even though they played fine on my PC.
DivXLand Subtitler to the rescue! I ran my srt files through it, it automatically made some corrections and now they play!

I think it's a wonderful tool, extremely easy to use and free too! :D


Review by somebodeez
on Dec 12, 2007 Version: 2.0.5 OS: WinXP Ease of use: 10/10 Functionality: 10/10 Value for money: 10/10 Overall:
10/10
Very nice program.

As I said to the program's author, if that software put similar features like SSA have ( using the mouse for selectiong the beggining and the end of times and some buttons like: Grab Times, Play Selection, Play Next, Play Previous and other similars ), it will become a very interesting option for subtitling.

And if we could select some area in Audio Bar and see it in video screen and vice-versa, AT THE SAME TIME, it will help a lot for timing and avoing bleeding scenes, for example.

Nice tool.

Thanks for your nice work ! Keep improving it!


Review by devilcoelhodog
on Jan 8, 2007 Version: 2.0.5 OS: Win2K Ease of use: 9/10 Functionality: 7/10 Value for money: 10/10 Overall:
8/10
| | |
| --- | --- |
| 3 reviews, Showing 1 to 3 reviews | |
| | |
| --- | --- |
| 1 tool hits, Showing 1 to 1 tools | |
Explanation
:
NEW SOFTWARE
= New tool since your last visit
NEW VERSION
= New version since your last visit
NEW REVIEW
= New review since your last visit
NEW VERSION
= New version
Latest version
Version number / Beta version number / Update version number and when it whas released.
Type and download
NO MORE UPDATES?
= The software hasn't been updated in over 2 years.
NO LONGER DEVELOPED
= The software hasn't been updated in over 5 years.
RECENTLY UPDATED
= The software has been updated the last 31 days.
Freeware
= Download Free software.
Freeware
Trialware
= Download Free software but some parts are trial/shareware.
Free software
= Download Free software and also open source code also known as FOSS (Free and Open Source Software).
Free software
Trialware
= Download Free software and also open source code but some parts are trial/shareware.
Freeware Ads
= Download Free software but supported by advertising, usually with a included browser toolbar. It may be disabled when installing or after installation.
Free software Ads
= Free Download software and open source code but supported by advertising, usually with a included browser toolbar. It may be disabled when installing or after installation.
Trialware
= Also called shareware or demo. Free Trial version available for download and testing with usually a time limit or limited functions.
Payware
= No demo or trial available.
Portable version
= A portable/standalone version is available. No installation is required.
v1.0.1 = Latest version available.
Download beta = It could be a Beta, RC(Release Candidate) or an Alpha / Nightly / Unstable version of the software.
Download
15MB
= A direct link to the software download.
Win
= Windows download version. It works on 32-bit and 64-bit Windows.
Win64
= Windows 64-bit download version. It works only on 64-bit Windows.
Mac
= Mac download version. It works on 32-bit and 64-bit Mac OS.
Mac64
= Mac OS download version. It works only on 64-bit Mac OS.
Linux
= Linux download version.
Portable
= Portable version. No installation is required.
Ad-Supported
= The software is bundled with advertising. Be careful when you install the software and disable addons that you don't want!
Visit developers site = A link to the software developer site.
Download (mirror link) = A mirror link to the software download. It may not contain the latest versions.
Download old versions = Free downloads of previous versions of the program.
Download 64-bit version = If you have a 64bit operating system you can download this version.
Download portable version = Portable/Standalone version meaning that no installation is required, just extract the files to a folder and run directly.
Portable version available = Download the portable version and you can just extract the files and run the program without installation.
Old versions available = Download old versions of the program.
Version history available = Complete changelog on our site.

= Windows version available.

= Mac OS version available.

= Linux version available.
Our hosted tools are virus and malware scanned with several antivirus programs using
www.virustotal.com
.
Rating
Rating from 0-10.
Browse software by sections