Our website is made possible by displaying online advertisements to our visitors. Consider supporting us by disable your adblocker or
Try ConvertXtoDVD
and convert all your movies to DVD.
Free trial
! :)
Tool
Description
Type
Rating
Reviews
Cinelerra is a linux video editor. Heroine Virtual Ltd. presents an advanced compositing and editing system for native Linux at no cost to users. Cinelerra does primarily 3 main things: capturing, compositing, and editing audio and video with sample level accuracy. It's a seemless integration of audio, video, and still photos rarely experienced on a web server.
Free software

OS:


File size: 41.6MB
Old versions
Version history

Latest version
7.1 Original / GG v2019-08 / CV 2.3 (July 30, 2019)
Download
Visit developer's site
Download Cinelerra 7.1 Original 64-bit
57MB
Linux
Download Beta, Update and other versions
Download Cinelerra CV 2.3
Linux
Download Cinelerra GG v2019-08
Linux
Download old versions
Download Cinelerra old versions
Software License
Free software / FOSS (Free download and also Free and Open Source Software)
Supported operating systems

Linux
Version history / Release notes / Changelog
1/22/19 - Cinelerra 7.1 Exporting of H.265 video in Quicktime. Seeking for MKV/WEBM files. More bugs fixed.


View full changelog
All features
Cinelerra is one of the most advanced, open-source non-linear video editors and compositors for Linux.

Users are frequently confused about the fact that three separately maintained versions of this software exist.

A detailed feature comparison between Cinelerra-CV, Cinelerra-HV and Cinelerra 5.1 has been posted on our mailing list on March 30, 2016. Thanks to Phyllis Smith.
Link http://lists.cinelerra-cv.org/pipermail/cinelerra/attachments/20160330/23d34507/attachment.pdf


About Cinelerra-HV

Cinelerra was originally developed by Adam Williams (formerly known as Jack Crossfire) at Heroine Virtual Ltd. This is what the HV stands for.

Unlike most of the free Open Source projects, the development of Cinelerra-HV isn't open to distributed collaboration and there is no support for the software. Though in the past, Adam Williams stopped by at our mailing list occasionally.

Cinelerra-HV exists even today. Every few months a release is made on SourceForge.


About Cinelerra-GG 5.1

Around March 2014 we overlooked the renewal of cinelerra.org. The domain was then taken over by a different project, which is following commercial interests.

For a while, they released their own version ("5.0") and made their own adjustments to the software.

In January 2016, the developer working behind cinelerra.org ("Good Guy") joined us and continues to improve the software here. He is also accepting feedback on our mailing list.

This version started out as Cinelerra 4.6-mod a few years back and was renamed to 5.0 after Adam Williams showed no interest in merging its features into Cinelerra-HV.

The current version of this software is Cinelerra-GG 5.1 Beta and can be found here.

You can also see a A Brief History of Time, written from the developer's point of view.


About Cinelerra-CV

CV stands for Community Version. This website was originally meant to be a community for Cinelerra-HV, where users could come together to get help or work on improving the original software.

Our goals have not changed to this day:

Cinelerra-CV can be considered a fork, although we try to develop it in a direction not diverging from the original and merge with all the new releases from the original project. This does not mean that enhancements to the software are forbidden, they are very welcome.
We apply bug fixes, compiler compliance fixes, and enhancements for the HV code to our git repository.
When there is a new official release, few members (usually just Johannes Sixt) merge HV's code with our code taking the new enhancements from HV, and re-arranging our version to be more similar to the original (whitespace, function naming, directory naming, slight changes in implementations etc). During recent years, we've fallen a bit behind with merging HV's releases, but it still is our goal to do so.
New HV releases often have problems in the form of bugs or usability issues, since HV only builds for few distros. We intend to fix them (as users find bugs and as time permits to fix them) before making a new release.
Cinelerra-CV primarily focusses on stability of the software. Rather than implementing the latest cutting-edge technology, new features of the software are tested for a while and patches from the community have to be a approved by a core developer.
Sections/Browse similar tools
Guides and How to's
Acronyms / Also Known As
Cinelerra-CV, Cinelerra-GG, Cinelerra-HV
Share software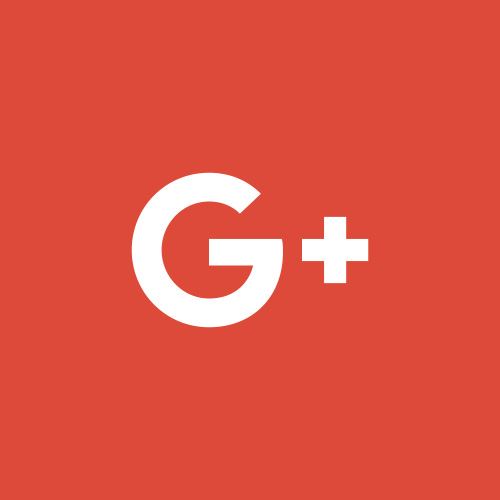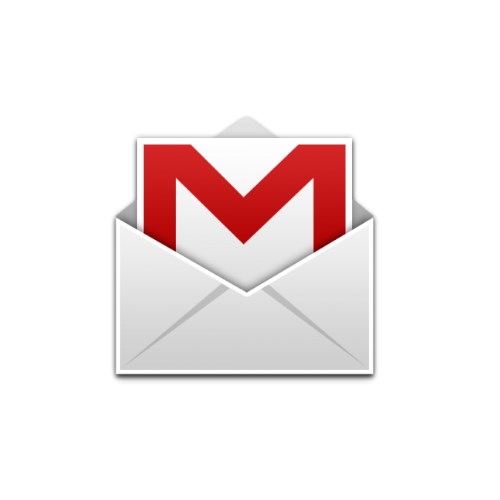 Notify me when software updated or report software
Email me when it has been updated
Report this software (dead link/new version)
| | |
| --- | --- |
| 3 reviews, Showing 1 to 3 reviews | |
Until recently Cinelerra has been confined to hardcore Linux users who didn't mind rolling their own. An offshoot of the main project known as Cinelerra CV has made great improvements in both the stability of this prog and availability through package management in various distros. I have been trying it out for a couple of months now in both Linux Mint 4.0 and Ubuntu Studio 7.10, using the Cinelerra-Generic package with openGL support. Video newbies who've never used a NLE Editor before will find this program a little daunting, I strongly recommend downloading the well-written manual and browsing it first. The GUI of Cinelerra is unlike anything I've ever seen, used with Compiz it is quite attractive once you get used to it. It has 4 main windows consisting of a timeline, a viewer for editing clips, resources window and compositor window to display the output as formatted, It will import many types of clips but some (MPEG-2, DVD) require indexing with a 3rd party indexing tool. (I use "Seven-Gnomes" available at the Cinelerra CV site in the Links). I can directly import video clips in MJPEG format from my Canon Powershot S5 Camera and edit them with ease in Cinelerra, I then export the project as RawDV or DVavi and convert them to DVD or MPEG-4 with another program like WinFF, AviDemux or DeVeDe. Cinelerra will export to other formats but in my opinion there aren't as many options as I'd like to render the final project directly. There are a good assortment of transitions and filters to choose from and LADSPA Audio plugins can also be added if needed. In the event that the program crashes it usually is kind enough to create a backup so you can restart and reload your work. I am hesitant to compare Cinelerra to Adobe or Vegas because it does what I want and does it well so I see no need to peg it as an alternative to anything in Windows. I believe it succeeds on it's own merits.

NOTE: http://cvs.cinelerra.org/ is the Cinelerra CV site, all instructions to get packages for different distros can be found there.


Review by GMaq
on Dec 23, 2007 Version: Cinelerra CV - Generic OS: Linux Ease of use: 7/10 Functionality: 8/10 Value for money: 10/10 Overall:
8/10
Broadcast2000/Cinelerra predated XdTV (xawdecode), DeVeDe and Kino too. I am just pointing this out to hopefully finally lay to rest any myth that may still linger about Linux video editing not being ready or being difficult.

If Cinelerra's built-in capturing isn't working then you can use XdTV for good quality MJPEG analogue/video4linux video capture or Kino for DV/firewire capture.

Contrary to what I've always heard, Cinelerra is NOT hard to use at all but to use it comfortably requires a very hi-res display or better a multi-head X display setup. You can learn how to use Cinelerra in 15 minutes or so by following Rob Fishers guide.

http://www.robfisher.net/video/cinelerra1.html

I've tried mailing him to update it with a reference to XdTV as an alternate video capture tool but I've received no response yet. The other omission from Robs tutorial is DeVeDe- Cinelerra 2.1 cvs is still currently incapable of rendering to MPEG2-PS (DVD format) video but this is no longer a problem thanks to DeVeDe which makes it incredibly simple to make DVDs, VCDs, SVCDs and CVDs from .dv, .avi, .mov etc. video renderings.

Free, easy GNU/Linux video editing has arrived!


Review by danboid
on Sep 17, 2006 Version: 2.1 OS: Linux Ease of use: 8/10 Functionality: 9/10 Value for money: 10/10 Overall:
9/10
I used an earlier version of this software on Redhat 9 and it installed no problems. I have since switched to SuSE 9.1 and decided to give it a try again. That's when disaster struck!! There was 1 library I didn't have that was needed to run Cinellera. I installed it along with Cinellera, then the next time I booted into Linux my X Server was missing files. Being new to Linux, I was forced, after 3 hours of trying to get the files restored, to completely reinstall the OS. However, what I saw of Cinellera on Redhat really impressed me. I'm just gun shy about trying it again though!
Review by linwindude
on Aug 1, 2004 Version: 1.1.8 OS: Linux Ease of use: 7/10 Functionality: 8/10 Value for money: 10/10 Overall:
7/10
| | |
| --- | --- |
| 3 reviews, Showing 1 to 3 reviews | |
| | |
| --- | --- |
| 1 tool hits, Showing 1 to 1 tools | |
Explanation
:
NEW SOFTWARE
= New tool since your last visit
NEW VERSION
= New version since your last visit
NEW REVIEW
= New review since your last visit
NEW VERSION
= New version
Latest version
Version number / Beta version number / Update version number and when it whas released.
Type and download
NO MORE UPDATES?
= The software hasn't been updated in over 2 years.
NO LONGER DEVELOPED
= The software hasn't been updated in over 5 years.
RECENTLY UPDATED
= The software has been updated the last 31 days.
Freeware
= Download Free software.
Freeware
Trialware
= Download Free software but some parts are trial/shareware.
Free software
= Download Free software and also open source code also known as FOSS (Free and Open Source Software).
Free software
Trialware
= Download Free software and also open source code but some parts are trial/shareware.
Freeware Ads
= Download Free software but supported by advertising, usually with a included browser toolbar. It may be disabled when installing or after installation.
Free software Ads
= Free Download software and open source code but supported by advertising, usually with a included browser toolbar. It may be disabled when installing or after installation.
Trialware
= Also called shareware or demo. Free Trial version available for download and testing with usually a time limit or limited functions.
Payware
= No demo or trial available.
Portable version
= A portable/standalone version is available. No installation is required.
v1.0.1 = Latest version available.
Download beta = It could be a Beta, RC(Release Candidate) or an Alpha / Nightly / Unstable version of the software.
Download
15MB
= A direct link to the software download.
Win
= Windows download version. It works on 32-bit and 64-bit Windows.
Win64
= Windows 64-bit download version. It works only on 64-bit Windows.
Mac
= Mac download version. It works on 32-bit and 64-bit Mac OS.
Mac64
= Mac OS download version. It works only on 64-bit Mac OS.
Linux
= Linux download version.
Portable
= Portable version. No installation is required.
Ad-Supported
= The software is bundled with advertising. Be careful when you install the software and disable addons that you don't want!
Visit developers site = A link to the software developer site.
Download (mirror link) = A mirror link to the software download. It may not contain the latest versions.
Download old versions = Free downloads of previous versions of the program.
Download 64-bit version = If you have a 64bit operating system you can download this version.
Download portable version = Portable/Standalone version meaning that no installation is required, just extract the files to a folder and run directly.
Portable version available = Download the portable version and you can just extract the files and run the program without installation.
Old versions available = Download old versions of the program.
Version history available = Complete changelog on our site.

= Windows version available.

= Mac OS version available.

= Linux version available.
Our hosted tools are virus and malware scanned with several antivirus programs using
www.virustotal.com
.
Rating
Rating from 0-10.
Browse software by sections