Our website is made possible by displaying online advertisements to our visitors.
Please consider supporting us by disabling your ad blocker or buy
PlayOn (record Netflix)
:)
Tool
Description
Type
Rating
Comment
PgcEdit is a DVD IFO and Menu editor designed to allow the modification of the navigation commands and parameters of an already authored DVD structure. PgcEdit is also an excellent tool to learn how a DVD works, with his powerful Trace function. PgcEdit is also the first program able to burn a Double Layer DVD-Video, with an interactive interface including a preview, to select the position of the layer break.
Freeware
($13)
OS:Windows Mac Linux
Version:9.3
Released:Mar 22,2010
File size:4.6MB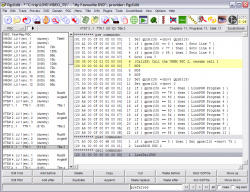 Click to enlarge screenshot
Latest version
9.3 (March 22, 2010)
Download
Visit developer's site
Download PgcEdit 9.3
[4.6MB]
[Win]
[Portable]
Download Mac, Linux and other versions
Download PgcEdit Mac version
[~4.6MB]
[Mac]
Download PgcEdit Linux version
[Linux]
Download PgcEdit old versions
Supported operating systems

Windows

Mac OS

Linux
License
Freeware ($13)
More information and other downloads
Note that since v9, it is necessary to donate at least €10 or $15 to disable the nag screen appearing when PgcEdit starts.
Version history / Release notes / Changelog
9.3 (March 22, 2010)
- Main window and commands list:
A. The Dead commands that cannot be executed due to unconditional jumps or gotos are now highlighted in purple in the commands pane (if the Highlight Gotos and Errors option is enabled.)
E. A GOTO was not renumbered when its target was deleted.Now, it is renumbered so that it points to the first command following the group of deleted commands.
F. Backward GOTO targets were often wrong after a copy/paste operation, and when GOTO commands were appended to a scratchbook section.
E. Right-clicking on the Copy button in the main window does a Copy As Text.
- Search box and its result window:
E. Added a new Tab in the Search results window, to see only the commands. Useful for example to check which value a GPRM can have. You can double-click on a line of the Summary tab of the Search window to search for that particular command, and return to the previous search with the new Previous button. It is also possible to save the summary and to copy it to the clipboard.Thanks to M_Knox!
E. The "Most Recently Used" contextual menu of the Search box included dupes when a leading or trailing space was included or when there were upper / lower case differences. Now, the "almost dupes" are automatically removed.
- PGC Editor:
E. Improved the tooltip of the NextPGCN pink link in menus.
F. PUOs Editor: It was not possible to input a value for the PUOs editor when it was launched from the PGC editor.
A. PGC Editor -> Subpicture Colour Lookup Table -> Import: Added the VobSub index files (*.idx) to the supported CLUT formats. (Note that the conversion from YCrCb to RGB is not always accurate.)
F. Pgc Editor -> Cell Type Flags editor: Now, the user cannot set the Angle and Interleaved Allocation flags in a menu.
A. PgcEditor -> Create New Cell: New option to copy all cells of a VOB in one operation.
F. When the first 16:9 cell was created in a menu domain, the letterboxed or pan&scan flag was not automatically set in the domain stream attributes. Now, the letterboxed flag is forced by default.
- Menu Editor:
E. MAJOR IMPROVEMENT!It is now possible to edit all button positions for all groups at the same time: * The position values are now automatically computed for the groups thatare not currently displayed. * The pseudo-group "All" is now a checkbox.When it is ticked, the usercan edit all groups at the same time, including the positions of thebuttons. * The group radiobuttons are now used only to select the group to displayin the viewer, or the group to edit when the All checkbox is not ticked. * The new All checkbutton is highlighted in RED when there are parameterdifferences in the groups of the CURRENT button.It is still pink whenthere are differences in the other buttons.The tooltip of the Allbutton now contains the list of the group differences for all buttons. * The button position sliders are now highlighted in yellow when there isa notable position difference in the different groups, as it might bebetter to edit the button positions in each group separately. * New dialogue when the user quits the editor with OK and there are buttonparameter differences in the groups (except for the positions).
E. MAJOR IMPROVEMENT when creating a new cell with buttons, so that the highlight of the new button is now visible by default. The new cells can now easily be used as a basis for simple still menus, with the help of VobBlanker and DVDSubEdit: * When the FIRST button is created in a cell of a 16:9 domain and the userselects the option to create 2 (or 3) groups, and there is no subpicdecoding stream defined in the PGC, PgcEdit now creates a stream with 2subpics: subpic 0 for the wide display mode, and subpic 1 for theletterbox AND pan&scan modes.It is therefore possible now to edit thebutton highlights of 2 groups independently with DVDSubEdit. (Note that3 groups are still not, and will probably never be supported.) * When a new button is created, colour scheme 1 is now assigned by defaultto the button, instead of colour scheme 0 (usually transparent). * When a new dummy PGC is created, PgcEdit now uses its own CLUT insteadof the Muxman default CLUT. As a consequence, when the first button iscreated and the original colour scheme is still undefined, the defaultcolour schemes created will be different to those created by previousversions of PgcEdit.Colour scheme 1 (the default) is special, as noneof the 4 colours are fully transparent, to ensure that the highlight ofthe buttons created by PgcEdit will be visible anyway. * When the first button of a cell is created and the current colour schemehas not yet been defined and is still full transparent, a default colourscheme with reasonable values is created automatically. * **** DON'T FORGET TO VERIFY THE NEW BUTTONS WITH A GOOD PLAYER! ****
A. New functions in the Edit menu "Clear all adjacent button links", "Automatically link buttons (numerically)" and "Automatically link buttons (by position)" to let PgcEdit clear or set the adjacent button links automatically.The Automatically Link functions fail in some cases, notably when there are auto-activating buttons, therefore a verification function "Verify Buttons Accessibility" has been added to check if all non-hidden buttons can be accessed with the remote from all non-auto activating buttons.This function is automatically called at the end of the Automatically Link Buttons processes and when the user OK the editor.
N. New "Paste and Increment" functions in the Edit menu to paste a command and automatically increment some of its parameters.A simplified version "Paste and Increment JumpVTS_PTT" is designed to fill the commands of the chapter menu buttons.See the help in the Edit menu of the editor.
F. When importing or copying a whole menu, the number of numerically selectable buttons was sometimes wrong.
F. The number of buttons was not updated in the list of cells of the menu viewer when the editor was closed.
- Menu Viewer and Editor:
E. It is now possible to select the adjacent buttons of the auto-activating buttons with Control+Cursors.(A real player does not allow this with its remote.)
E. It is now possible to select the previous or next button with the keyboard shortcuts Control+P and Control+N.Tooltips added.
- File menu:
F. Open DVD: Fixed some bugs when fake PGCs and LUs are automatically removed
F. File -> Recent DVDs: some DVDs were shown twice in the list.
E. Find BOVs: Improved the method to find all BOVs when the option to Scan Only One VOBU Every N VOBUs is high and the cell is relatively small.
F. Find BOVs: After having scanned a short cell, the scan of the remaining cells was very slow.
F. New DVD: the commands added immediately after New DVD to the FP-PGC were lost, and the Jump To Title 1 command was not highlighted.
A. New function File->Menu Buttons & BOVs->"Export and convert PAL <-> NTSC" to convert the position of the buttons from PAL to NTSC or vice versa during the export operation. The file can be imported in a converted DVD.
- Edit menu:
A. New Edit function "Dupe and Increment" to duplicate several commands at once and automatically adjust their parameters.Useful to create long lists of similar commands.See the help in the Edit menu. Clicking on the Duplicate button (in the bottom of the main window) with the right mouse button calls the new Dupe and Increment function.
- Trace mode:
E. The State -> Mark Played PGCs as '<Played>' option has been replaced by "Mark Called/Played PGCs in Comments".Now, a PGC is marked as Called and highlighted in light yellow when it has been accessed, and as Played and highlighted in light green when a video cell has been played. It is therefore easier to locate PGCs with never played video content.
F. All Player Audio Capabilities flags were inverted in the Virtual Player Configuration and in SPRM(15). **** PLEASE VERIFY YOUR VIRTUAL PLAYER CONFIGURATION! ****
F. A NextPGCN link not pointing to itself in a menu is now considered as invalid by the trace.
F. Trace menu -> State -> Clear All Played/Called Comments and Highlights replaced the other comments with "-".Thanks wencaS!
F. The Control+Down key (shortcut to start the trace) was active even when the trace mode was off.
F. It is now impossible to jump to the post or cell commands of a cell without buttons but with an infinite still time.The user must now press a button on the remote to continue to trace.
F. The trace was blocked when a Title PGC with BOVs and with the Button Select Or Activate PUO set was encountered.
F. Fixed the hexadecimal string appearing in the Watch window.
F. When the menu viewer was closed by an external function and not manually by the user, an error happened when the trace mode was closed.
- DVD menu:
E. Remove Useless Stuff has been greatly improved, and includes several new functions.The order of the operations has also been modified.* E. Clear Useless Set GPRM Commands now also converts the JumpSS_VMGM_PGCcommands in the VMGM to simple LinkPGCN commands.* A. Added PGC and DVD -> Delete All Dead Commands to remove the commandsthat cannot be executed due to unconditional jumps or gotos.UseInfo -> Find Dead Commands to examine the dead commands in the DVD. * A. New function "Delete All Dead Menubuttons" to remove the buttons thatcannot or cannot easily enough be activated by the user due to PUO ortoo short playback time. * A. Added PGC and DVD -> Delete All NOPs to remove all useless NOPs (andmove the goto targets to NOPs to the next non-NOP line.)
- Domain menu:
F. Delete Last PGC In Domain, when used on a PGC of a not-one_sequential Title often produced an error.
- PGC menu:
E. Kill PGC Playback, on PGCs with menu buttons or BOVs: PgcEdit tries now to pre-select the best button (in the best cell) to propose a reasonable default button to the user.
E. When using Kill PGC Playback on a menu without VOB files, PgcEdit doesn't ask each time if the VOB file should be removed.Now, it checks if t...

View full changelog
Sections/Browse similar tools
Alternative to PgcEdit
Guides and How to's
2COOL's IfoEdit and PgcEdit guides
-
Read
Dvdauthorgui DVD authoring and PgcEdit menu command editing
-
Read
Guide for extracting menus for editing, and reinserting edited menus
-
Read
How to burn Dual Layer Disks with PgcEdit
-
Read
How to burn ISO images using PgcEdit ensuring 32k gaps between IFOs and BUPs
-
Read
How to make and burn ISO images with PgcEdit
-
Read
How to use PgcEdit's new Jump to PGC Upon DVD Insert Macro
-
Read
How to use PgcEdit's Remapping and Restoring Functions
-
Read
Importing selfmade menus to episode DVDs done with DVD Shrink
-
Read
Jumping straight to the main menu or the movie with PgcEdit
-
Read
Simplistic Guide for Replacing DVD Streams (flash)
-
Read
Skipping FBI warnings and other annoying previews with PgcEdit
-
Read
View all guides with guide description here
Download PgcEdit portable download
Share software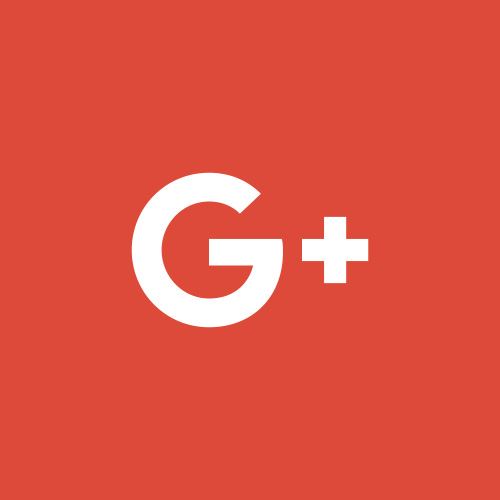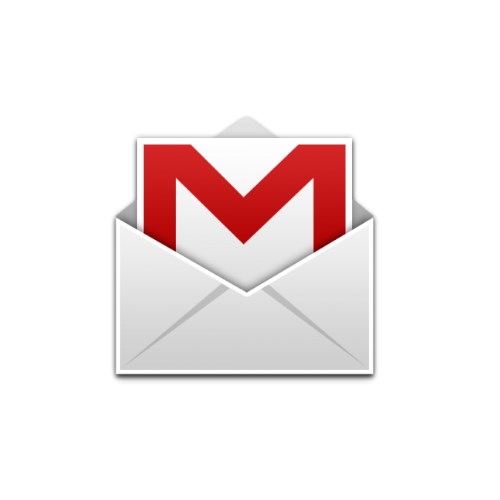 Notify me when software updated or report software
Email me when it has been updated
Report this tool (dead link/new version)
| | |
| --- | --- |
| 14 comments, Showing 1 to 5 comments | |

A Swiss Knife for DVD editing. Very powerful tool.
I have been using it for years. Each new version just makes this program better.
There were never problems with playback of DVDs edited with PGCEdit.
Almost no boundaries for DVD creation or DVD reathoring. Enormous options for command creation. All GPRMs at your use. No limits like in some expensive DVD Authoring tools.
After authoring a DVD with DVD Authoring tool I always improve newly authored DVD with PGCEdit by editing commands thus making it more flexible, user friendly and with more functions thanks to GPRMs and SPRMs.
It is very great tool.


Mar 20, 2011 Version: 9.3.0.1000 OS: WinXP Ease: 10/10 Functionality: 10/10 Value: 10/10 Overall: 10/10

posted as free software. but shows meddling nag-screen at startup until registration which comes around $10-15...

functionality is superb, though it may take some (more) time to get to it thoroughly.

Dec 23, 2008 Version: 9.0 OS: WinXP Ease: 7/10 Functionality: 10/10 Value: 9/10 Overall: 9/10
Just an excellent tool to have. If you know how to use it can be your best friend.
Dec 20, 2006 Version: 8.b8 OS: WinXP Ease: 10/10 Functionality: 10/10 Value: 10/10 Overall: 10/10
Use this tool only for creating proper dual layer DVD (layer break) file structure and paired with IMGburn, you have a winner. Have not had one problem with dual layer DVDs since using this tool. Before PgcEdit, it was a real crap shoot with CopyToDVD and RecordNow.
Jun 26, 2006 Version: 7.3 OS: Win2K Ease: 10/10 Functionality: 10/10 Value: 10/10 Overall: 10/10

Yeah, the pskill.exe is the genuine Sysinternals version, not the fake one used to launch parasites. Took me less than a minute to find that out, when a trojan scan gave me a false positive on it.

Anyway, PgcEdit is very powerful. Used in conjunction with DVDDecrypter, it produces the ONLY 100% compliant rip of a structurally protected DVD. That is, a rip without any residual "junk", and fully valid structurally. The latest version automates the process to a great extent.

As to PgcEdit's other uses, well, it's not for n00bs. Hell, it's FREE, and I for one am grateful to the creator(s). I give it a "10" across the board, even for "Ease of use". If you know what you're doing, it is laid out quite conveniently. If you don't know what you're doing, learn it or move on to something else.

Mar 23, 2006 Version: 0.6.2 OS: WinXP Ease: 10/10 Functionality: 10/10 Value: 10/10 Overall: 10/10
| | |
| --- | --- |
| 14 comments, Showing 1 to 5 comments | |
| | |
| --- | --- |
| 1 tool hits, Showing 1 to 1 tools | - |
Explanation
:
NEW SOFTWARE
= New tool since your last visit
NEW VERSION
= New version since your last visit
NEW COMMENT
= New comment since your last visit
NEW VERSION
= New version
Type and download
NO MORE UPDATES?
= The software hasn't been updated in over 2 years.
NO LONGER DEVELOPED
= The software hasn't been updated in over 5 years.
RECENTLY UPDATED
= The software has been updated the last 31 days.
Freeware
= Free software.
Free software
= Free software and also open source code.
Freeware/Ads
= Free software but supported by advertising, usually with a included browser toolbar. It may be disabled when installing or after installation.
Free software/Ads
= Free software and open source code but supported by advertising, usually with a included browser toolbar. It may be disabled when installing or after installation.
Trialware
= Also called shareware or demo. Trial version available for download and testing with usually a time limit or limited functions.
Payware
= No demo or trial available.
Portable version
= A portable/standalone version is available. No installation is required.
v1.0.1 = Latest version available.
Download beta = It could be a Beta, RC(Release Candidate) or an Alpha / Nightly / Unstable version of the software.
Download
[15MB]
= A direct link to the software download.
[Win]
= Windows download version. It works on 32-bit and 64-bit Windows.
[Win64]
= Windows 64-bit download version. It works only on 64-bit Windows.
[Mac]
= Mac download version. It works on 32-bit and 64-bit Mac OS.
[Mac64]
= Mac OS download version. It works only on 64-bit Mac OS.
[Linux]
= Linux download version.
[Portable]
= Portable version. No installation is required.
[Ad-Supported]
= The software is bundled with advertising. Be careful when you install the software and disable addons that you don't want!
Visit developers site = A link to the software developer site.
Download (mirror link) = A mirror link to the software download. It may not contain the latest versions.
Download old versions = Free downloads of previous versions of the program.
Download 64-bit version = If you have a 64bit operating system you can download this version.
Download portable version = Portable/Standalone version meaning that no installation is required, just extract the files to a folder and run directly.
Portable version available = Download the portable version and you can just extract the files and run the program without installation.
Old versions available = Download old versions of the program.
Version history available = Complete changelog on our site.

= Windows version available.

= Mac OS version available.

= Linux version available.
Our hosted tools are virus and malware scanned with several antivirus programs using
www.virustotal.com
.
Rating
Rating from 0-10.
Browse software by sections