Our website is made possible by displaying online advertisements to our visitors.
Please consider supporting us by disabling your ad blocker or buy
PlayOn and record Netflix
:)
Tool
Description
Type
Rating
Comments
Flowblade Movie Editor is a multitrack non-linear video editor for Linux released under GPL 3 license. Flowblade is designed to provide a fast, precise and as-simple-as-possible editing experience. Flowblade employs film style editing paradigm in which clips are usually automatically placed tightly after the previous clip - or between two existing clips - when they are inserted on the timeline. Edits are fine tuned by trimming in and out points of clips, or by cutting and deleting parts of clips. Film style editing is faster for creating programs with mostly straight cuts and audio splits, but may be slower when programs contain complex composites unless correct work flow is followed. Flowblade provides powerful tools to mix and filter video and audio.
Free software
OS:Linux
Version:1.14
Released:Oct 4,2017
File size:6.0MB

Latest version
1.14 (October 4, 2017)
Download
Visit developer's site
Download Flowblade 1.14
[6.0MB]
[Linux]
Download old versions
Download Flowblade old versions
Supported operating systems

Linux
License
Free software
Version history / Release notes / Changelog
Flowblade 1.14
Date: October 4, 2017

Flowblade 1.14 is the fifteenth release of Flowblade. This release had probably more new features then any release since the initial release 0.6. New functionality like sequence combining, compound clips and audio syncing take the application to the next level as a complete editing solution.

Especially sequence combining feature together with existing features like Range Log make Flowblade easily the most advanced and featureful FLOSS tool for projects with long complex edits and large amounts of media.

Improved user feedback has also made possible to refine many areas of functionality beoynd original design.

Audio Syncing
Python module clapperless.py by Martin Schitter and Benjamin M. Schwartz has made it possible to offer functionality that syncs media items based on their audio data. We have two new features offering Audio Syncing functionality.

Timeline Audio Syncing Now you can select two clips on timeline and request one of them to be moved so that clips' audio is synced on timeline. This makes it possible to do multicamera editing on timeline, one needs to manually set video mute on/off on tracks to see all tracks, but the workflow is possible now.

Audio Synced Compound Clips User can select a video and audio clip and create an audio synced compound clip media item from them. This is useful e.g. when audio is recorded separately and video clip only has some help audio.

Combining Sequences
It is possible to import full contents of another Sequence into the Sequence currently being edited. There are two ways provided to combine sequences:

Imported sequence can be appended at the end of current sequence.
Imported sequence can be spliced in at the playhead position.
This long overdue feature will make having multiple sequences per project a much more useful and flexible tool when building complex programs from smaller parts.

Compound Clips
A Compound Clip is a single clip created by combining multiple clips and compositors in to a single media item. Compound Clips are useful when some complex sequence is more conveniently handled as a single unit.

Compound Clip from Selection feature creates a Compound Clip from currently selected clips into a Compound Clip.
Compound Clip from Sequence feature creates a Compound Clip from current full contents of the timeline.
Audio Synced Compound Clip, see above.
Fade in/out
We have two new features addressing user requests for speeding up the process of creating fade in and fade out transitions.

Fade Compositors These are special new compositors that will automatically on creation place themselves at the beginning or end of clips and do not need any keyframe manipulation; lengths of fades are changed by changing the lengths of compositors.
Add Fade buttons Compositors panel now has Add Fade In and Add Fade Out buttons that will create keyframes that define a fade of desired length in a single click.
User Selectable Keyboard shortcuts
Steven van de Beek contributed code that makes it possible to have user defined keyboard shortcuts. In this release we offer a possibility to select between two predefined sets of shortcuts, and fully configurable keyboard shortcuts will be made available in the future.

Tools development
Reverse clips tool
We now offer a new tool to create reverse clips of user selectable speed from media items.

Titler
Titler got two new features:

Text drop shadow
Text outline
Disk cache management
Disk cache management window provides GUI tool for deleting saved hidden files that could eventually consume noticable amounts of disk space.

Translations
We got a new new Cantonese translation by 老吴的BOX.

We got fully up to date translations for 1.14 in Russian, Polish and Czezh by Николай Смольянинов, Stanisław Polak and Pavel Fric respectively.

Future directions
During next cycle work continues roughly as outlined in road map and Issues list at Github.

Translations workflow update is definately in the plans. The current workflow is difficult and outdated when there are several web solutions that are likely preferable to all translations contributors.

Next cycle will also see move to spending more development time on some upstream issues that can take a bit of time to come through as available features in the application, expecially on installationss from distro repositories.

We will probably continue with the 6 month release cycle, but a shorter one is possible if certain planned improvements come together quickly enough.

Other new Features
Import media items from another project.
Support for manually entered time codes/frame values on clicked time code display in by Bene81.
Timeline edit move delta info overlay.
Save render settings for proxy conversions.
Add Lossless FFv1 profile by lsde.
Fix timelineline zoom issue causing problems with scrolling.
About menu visually improved by Mostafa Ahangarha.
Allow user preferences for Fast Forward / Reverse speeds by Steven van de Beek.
Allow shrinking timeline vertically when fewer than maximum tracks used tracks.
Make Range Overwrite 3 point edit work with only In set on Timeline.
Enable Volume filter to bring volume up > 100%
Feature Removals
Dropped Zoom Pan filter because it does not work on all files.
Other bugfixes and improvements
Double track heights for HiDPI screens.
Fix frame sequence render issue.
Fix wrong FPS on import for certain clips.
Fix Slip tool bug for clips with index 0.
Fix keyboard focus handling for 2 window layout.
Add guide lines for shift down edits in geometry editors.
Fix double click on blank crash.
Fix trim view handling for roll and slide with TRIM_VIEW_SINGLE.
Fix change profile unicode bug.
Get confirmation when rendering from proxy media.
Make default rate 8000kB for rendered transitions.
Get overwrite confirmation when rendering.
Disable cut action when it might interfere with ongoing edits.
Fix titler for 1.13 numpy.
Save mark in/out for proxy conversions.
Make keypad 1-7 change tools too.
Fix issue with Volume filter spin inputs.
Fix keyframe drag to last frame bug.
Fix not updating TC display after layout change.
Fix unicode marker names.
Add Clip Edit menu.
Reverse order of SCOPE_MIX_VALUES.
Add Window mode menu item.
Fix duplicate profiles.

View full changelog
Sections/Browse similar tools
Guides and How to's
Acronyms / Also Known As
Flowblade Movie Editor, Flowblade Video Editor
Share software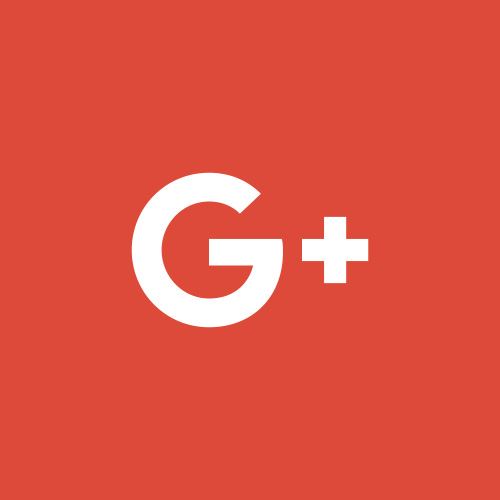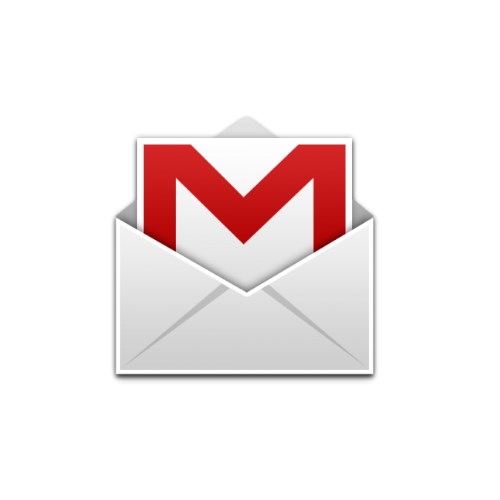 Notify me when software updated or report software
Email me when it has been updated
Report this software (dead link/new version)
| | |
| --- | --- |
| 1 reviews, Showing 1 to 1 reviews | |
Apr 4, 2017 Version: 1.12 OS: Linux Ease of use: 6/10 Functionality: 7/10 Value for money: 10/10 Overall: 8/10
| | |
| --- | --- |
| 1 reviews, Showing 1 to 1 reviews | |
| | |
| --- | --- |
| 1 tool hits, Showing 1 to 1 tools | - |
Explanation
:
NEW SOFTWARE
= New tool since your last visit
NEW VERSION
= New version since your last visit
NEW COMMENT
= New comment since your last visit
NEW VERSION
= New version
Type and download
NO MORE UPDATES?
= The software hasn't been updated in over 2 years.
NO LONGER DEVELOPED
= The software hasn't been updated in over 5 years.
RECENTLY UPDATED
= The software has been updated the last 31 days.
Freeware
= Download Free software.
Free software
= Download Free software and also open source code.
Freeware/Ads
= Download Free software but supported by advertising, usually with a included browser toolbar. It may be disabled when installing or after installation.
Free software/Ads
= Free Download software and open source code but supported by advertising, usually with a included browser toolbar. It may be disabled when installing or after installation.
Trialware
= Also called shareware or demo. Free Trial version available for download and testing with usually a time limit or limited functions.
Payware
= No demo or trial available.
Portable version
= A portable/standalone version is available. No installation is required.
v1.0.1 = Latest version available.
Download beta = It could be a Beta, RC(Release Candidate) or an Alpha / Nightly / Unstable version of the software.
Download
[15MB]
= A direct link to the software download.
[Win]
= Windows download version. It works on 32-bit and 64-bit Windows.
[Win64]
= Windows 64-bit download version. It works only on 64-bit Windows.
[Mac]
= Mac download version. It works on 32-bit and 64-bit Mac OS.
[Mac64]
= Mac OS download version. It works only on 64-bit Mac OS.
[Linux]
= Linux download version.
[Portable]
= Portable version. No installation is required.
[Ad-Supported]
= The software is bundled with advertising. Be careful when you install the software and disable addons that you don't want!
Visit developers site = A link to the software developer site.
Download (mirror link) = A mirror link to the software download. It may not contain the latest versions.
Download old versions = Free downloads of previous versions of the program.
Download 64-bit version = If you have a 64bit operating system you can download this version.
Download portable version = Portable/Standalone version meaning that no installation is required, just extract the files to a folder and run directly.
Portable version available = Download the portable version and you can just extract the files and run the program without installation.
Old versions available = Download old versions of the program.
Version history available = Complete changelog on our site.

= Windows version available.

= Mac OS version available.

= Linux version available.
Our hosted tools are virus and malware scanned with several antivirus programs using
www.virustotal.com
.
Rating
Rating from 0-10.
Browse software by sections