Our website is made possible by displaying online advertisements to our visitors.
Please consider supporting us by disabling your ad blocker or buy
PlayOn and record Netflix
:)
Tool
Description
Type
Rating
Comments
Final Cut Pro combines unmatched scalability, precision editing tools and seamless workflow in one high-performance, comprehensive application. Now supporting DVCPRO HD capture and output over FireWire in addition to HD-SDI capture over PCI, Final Cut Pro HD works with the widest range of input formats available. Edit AVCHD!
Trialware
($300)
OS:Mac
Version:10.3.4
Released:May 25,2017
File size:2867MB

Latest version
10.3.4 (May 25, 2017)
Download
Visit developer's site
Download Final Cut Pro X 10.3.4
[2867MB]
[Mac]
Supported operating systems

Mac OS
License
Shareware ($300)
Complete Version history / Release notes / Changelog
What's New in Version 10.3.4
• Resolves a stability issue when using keyboard shortcuts to trim in Secondary Storylines
• Fixes an issue in which certain editing operations could create an extra audio fade in
• Fixes an issue in which the Share dialog could incorrectly display a codec warning


What's New in Version 10.3.3
• Ability to expand the width of the Inspector to view and adjust effect parameters
• Fixes issues with updating older libraries
• Faster redraw of audio waveforms when using clips that are being imported while recorded to disk


What's New in Version 10.3.2
• Ability to add custom folders of audio files to the Sound Effects browser
• Using ripple delete on audio-only clips no longer disables the selected range
• Audio meters retain custom width after relaunch
• Improves responsiveness when editing very long projects
• Improves performance when exporting H.264 files and changing frame rate
• Exporting ProRes 4444 files with transparency using Compressor creates a correct alpha channel
• Fixes an issue in which adjusting the line spacing of multi-line titles only applied to the first line
• Fixes an issue in which secondary storylines with mixed roles could overlap in the timeline
• Fixes an issue that could prevent burning Final Cut Pro projects to DVD via Apple USB SuperDrive


What's New in Version 10.3.1
• Fixes an issue with cropped images in the Viewer when the Language & Region System Preference is set to Spanish
• Fixes issues with updating libraries
• Fixes an issue when using Paste Attributes to copy color correction between clips


What's New in Version 10.3
New Interface
• Redesigned dark interface puts the focus on your video
• Configure window layouts into custom workspaces for tasks like organizing and color grading
• Fill a second display with the timeline or hide the timeline completely
• Expand the Inspector to full-screen height

Magnetic Timeline 2
• Color coding of clips based on roles — such as dialogue, music, and effects — lets you understand your project at a glance
• Create, assign, and customize the colors of roles to identify different types of audio and video clips
• Enhanced Timeline Index lets you drag and drop audio roles to rearrange the layout of your timeline
• Focus button in the Timeline Index lets you highlight specific audio roles and collapse all others
• Show Audio Lanes button in the Timeline Index displays a structured timeline layout with dedicated spaces for each audio role
• Add audio effects and keyframe audio volume changes to an entire role within a Compound Clip
• iXML support enables automatic creation and assignment of roles based on metadata from an audio field recorder
• Create and manage a unique set of roles for each Final Cut Pro library

Wide Color
• Images are now viewable in wide color on supported Mac computers and external displays
• Import, edit, and deliver video in standard Rec. 601 and Rec. 709 color spaces, or in wide Rec. 2020 color space
• Configure color spaces for both libraries and projects
• Log footage from ARRI, Blackmagic Design, Canon, Panasonic, and Sony cameras, as well as RED RAW footage, can be manipulated in real time while preserving wider color
• Range check overlay in the viewer highlights areas out of the standard RGB range
• Video scopes display wide color in real time

More Video Formats
• MXF-wrapped Apple ProRes provides a flexible new format for broadcast delivery
• MXF master file export uses audio roles to configure industry-standard channel layouts
• Support for Canon Log2/Cinema Gamut and Panasonic V-Log
• Support for Sony XAVC-L at 4K for the Sony PXW-FS7 and PXW-X70 cameras
• Playback support for Panasonic AVC-Intra LT
• Export AVC-Intra files

Additional Features
• Flow transition seamlessly merges jump cuts to remove pauses or mistakes in on-camera interviews
• Remove Effects and Remove Attributes commands let you delete specific effects from clips
• SMB 3 network support enables library access on network-attached storage devices
• Timecode effect displays clip name and source clip timecode in the Viewer and in exported files
• Copy and paste timecode to speed up numerical entry from text documents
• Consolidate custom Motion projects into individual Final Cut Pro libraries
• Option for continuous playback of clips in the Browser
• Search custom metadata in the Browser and Timeline
• Search Timeline Index for Auditions, Compound clips, Multicam clips, and Synchronized clips
• Ability to roll trim on adjacent anchored clips
• Larger Media and Content browsers provide more space for viewing photo libraries, sound effects, music, titles, and generators
• Skim and select ranges of audio files in the Music and Sound Effects browser
• Use a Thunderbolt cable for direct A/V output to an external display, without the need for a separate I/O device
• XML 1.6 supports role-based audio components for Magnetic Timeline 2
• Enhanced XML support lets you import projects and clips into existing events
• Ability to drag and drop clips, projects, and events as XML with supported applications


What's New in Version 10.2.3
• Customizable Default Effect lets you choose both a video and audio effect that is assigned to a keyboard shortcut
• 4K export preset to create video files for Apple devices
• Improves speed when opening libraries on a SAN


What's New in Version 10.2.2
• Native support for Sony XAVC-L and Panasonic AVC-Intra 4:4:4 up to 4K resolution
• Import Canon XF-AVC 8-bit video files with Canon plug-in
• Export interlaced H.264 video


What's New in Version 10.2.1
• Restores support for Panasonic AVCCAM video at 25p and 30p
• Improves accuracy when dragging to select a range in the Timeline
• Fixes an issue that may cause Final Cut Pro to quit on launch


What's New in Version 10.2
Requires OS X 10.10.2 or later
Introducing 3D titles
• Beautifully animated and easily customizable 3D text
• Simple templates to get started quickly
• Cinematic templates with built-in backgrounds and animations
• Large collection of text styles to create stunning looks in one click
• Customize your titles with hundreds of combinations of materials, lighting, and edges
• Additional controls let you adjust environments, shadows, and more
• Instantly convert any 2D title to 3D
• Open any title in Motion to add multiple lights, cameras, and tracking

Advanced effects
• Display up to four video scopes simultaneously
• Apply super ellipse Shape mask to any clip
• Apply Draw mask to any clip, with options for linear, bezier, or B-spline smoothing
• New Shape and Color mask controls for every effect
• Instantly display the alpha channel for any effect mask
• Save custom effects as presets for quick access
• Color Board merged into the new Color Correction effect
• Rearrange the processing order of Color Correction effect
• Improved keyframing with better motion smoothing
• Improved optical flow for beautiful slow motion on a wider range of content
• Better performance of FxPlug plug-ins and built-in effects that use multiple frames like Visual Echo and Trails

Camera formats
• Panasonic AVC-Ultra codec family
• Sony XAVC-S
• Import Sony XAVC and XDCAM formats without separate plug-in
• JVC H.264 Long GOP
• GPU-accelerated RED RAW processing with support for dual GPUs
• Support for RED RAW anamorphic formats

Additional features
• Smart Collections can be used at the event and library level
• Import window consolidates all options into single sidebar
• GPU rendering when using Send to Compressor with support for dual GPUs


What's New in Version 10.1.4
• Native MXF import, edit, and export with Pro Video Formats 2.0 software update
• Option to export AVC-Intra MXF files
• Support for import and editing with Panasonic AVC-LongG media


What's New in Version 10.1.3
• Fixes reliability issues when burning a Blu-ray Disc or creating a Blu-ray disk image
• Color corrections pasted between clips are retained during Share
• Effects applied to clips in the Browser in prior versions of the app are retained when adding those clips to the timeline
• XML round-trip imports correctly when using gap clips
• Improves reliability of automatic library backups
• Improves stability when skimming growing files in the Browser


Introduced in Version 10.1.2
• Optimized, proxy, and rendered media can be stored at any location outside of the library
• Easily delete optimized, proxy, and rendered media from within Final Cut Pro X
• Used media indicators for Compound clips, Multicam clips, and Synced clips
• Option to show only unused media in the Browser
• Apply a standard (Rec. 709) look in real time to high dynamic range and wide color gamut video from ARRI, Blackmagic Design, Canon, and Sony cameras
• Automatically apply an ARRI embedded 3D LUT from the new AMIRA camera
• Support for Apple ProRes 4444 XQ
• Improved speed and accuracy when synchronizing clips
• Audio recording improvements including countdown and automatic Audition creation from multiple takes
• Fast export of cuts-only projects containing XDCAM media
• Export entire library as a single XML file
• Selecting a library displays key metadata in the Inspector
• Adjust relative and absolute volume of a clip or range selection
• Create Keywords from Finder Tags when importing media
• Option to sort events by date or name in the Libraries list
• Import a clip by dragging directly into the Browser
• Share 4K video to Vimeo


What's New in Version 10.1.1

• Preserves media files if external drive or network is disconnected while consolidating a library
• Resolves an issue loading audio content in the Music and Sound Browser
• Fixes a stability issue when applying a Motion effect with Scroll Text behavior


What's New in Version 10.1

• Optimized playback and rendering using dual GPUs in the new Mac Pro
• Video monitoring up to 4K via Thunderbolt 2 and HDMI on select Mac computers
• 4K content including titles, transitions, and generators


What's New in Version 10.0.9

• Addresses issues resulting in green artifacts when using Sony XAVC media
• Fixes several issues related to interlaced media and retimed segments which could cause exports to fail
• Includes stability improvements


Final Cut Pro X. What's New.

http://www.apple.com/finalcutpro/top-features/


Final Cut Pro 7. What's New.

http://www.apple.com/finalcutstudio/whats-new.html


Final Cut Pro 6. What's New.

New features in Final Cut Pro 6 offer more ease of use and flexibility than ever — including expanded format support and deeper integration with the other applications in Final Cut Studio 2.
Open format Timeline

The new open format Timeline in Final Cut Pro 6 lets you mix and match source material in a wide range of formats and even different frame rates. Freely edit a combination of HD and SD, including NTSC and PAL, all in real time.
Apple ProRes 422

Final Cut Pro 6 introduces ProRes 422, Apple's new post-production format offering uncompressed HD quality at SD file sizes. Use ProRes 422 when collaborating over an Xsan storage network or working on a portable computer in the field; when working with non-native camera formats; or to preserve maximum quality for composites and demanding color grading work.
SmoothCam
SmoothCam

The SmoothCam feature automatically smoothes out shaky shots while preserving standard camera moves like dollies, pans, and zooms. SmoothCam uses powerful optical flow technology to analyze your footage in the background while you continue to edit other material.
Motion
Deep integration with Motion 3

Editable Motion 3 master templates — complete with video drop zones and text fields — let you easily update content without leaving Final Cut Pro. Send clips from Final Cut Pro to Motion for advanced image processing, including sophisticated retiming effects and image stabilization. Data from variable speed changes and SmoothCam adjustments made in Final Cut Pro appears in Motion along with your footage.
FXplug
FxPlug filters and transitions

Add to more than 150 real-time filters and effects in Final Cut Pro 6 by bringing in third-party filters based on the FxPlug standard — the format used to produce the extraordinary real-time effects in Motion. Leading developers use FxPlug to create hundreds of real-time, GPU-accelerated plug-ins at 32-bit float quality. Final Cut Pro 6 includes more than 25 new FxPlug filters to get you started.
Surround Sound
Improved audio

New Soft Normalize and Gain controls can be applied to single or multiple clips to automatically raise the level of any clip to its maximum without distortion. Create a surround sound mix in Soundtrack Pro, then return to Final Cut Pro to monitor your audio in full 5.1 surround sound as you continue your video edit.
Simplified setups

Setting up a sequence is now as easy as dragging and dropping. Final Cut Pro instantly configures the setup to match the format of the first clip you drop into the Timeline. For manual setups, the Easy Setup feature takes you through three simple choices. Select a format category (for example, HDV), frame rate, and finally the specific format. Each list shows you only the options you need based on the other choices you've made.
Integration with Color

When you want to give your finished project a specific cinematic look — or if you need to do significant color correction across the entire project — send it to Color for advanced color grading with round-trip ease. Color can also be used in Digital Intermediate workflows to color grade and output high-resolution film scans.
Cinema Tools 4
Cinema Tools 4

Cinema Tools 4 includes a streamlined interface that helps you work more efficiently than ever. Customizable film lists now let you mix timecode and keycode in the same list. Output beautifully formatted, easy-to-read PDF lists for reference or to share with clients. You can also export your lists as XML and import them into industry-standard tracking systems used to pull film negatives.


New in Final Cut Pro 5.1.1 Update
* Optimizes application compatibility on specific hardware and fixes critical bugs


Final Cut Pro 5
* Real-time, native HDV editing: Work with HD as easily as you work with DV.
* Multicamera editing: View simultaneous, multicamera playback in real time for on-the-fly editing.
* Dynamic RT: See more real-time effects than ever thanks to dynamic image quality and frame rate scaling.

Hide changelog
Sections/Browse similar tools
Guides and How to's
Acronyms / Also Known As
Final Cut Pro, Final Cut Pro X, FCP, Final Cut Express, FCPX, Apple Final Cut Pro
Share software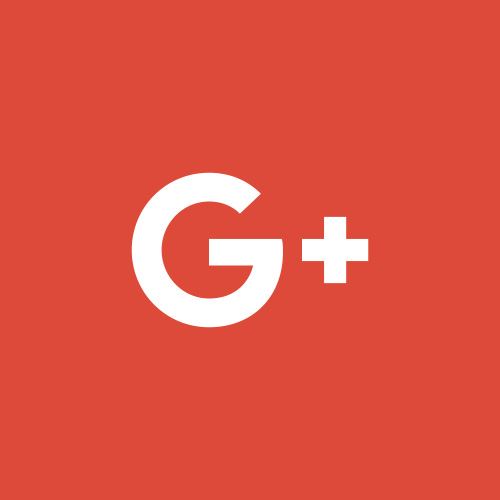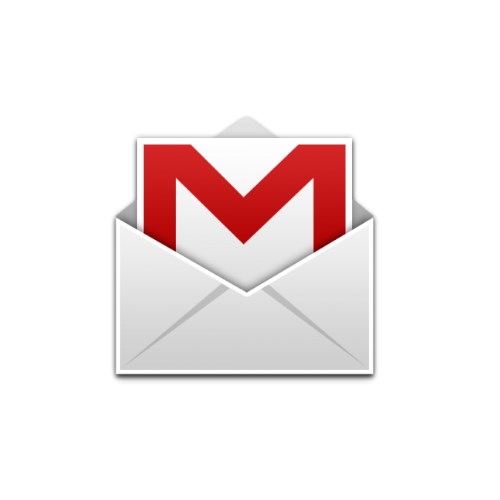 Notify me when software updated or report software
Email me when it has been updated
Report this software (dead link/new version)
| | |
| --- | --- |
| 2 reviews, Showing 1 to 2 reviews | |

While I wouldn't go so far as to say it's "the standard by which all others are judged" (because, 8 years after I bought my first copy of FCP, I STILL compare it to Avid Media Composer...), FCP is a tremendously impressive, easy to use program that will allow any professional editor to shine, without getting in the way (for the most part).

But...you may be seeing some reservations, and you would be right.

-I ABSOLUTELY HATE the grey-on-gray interface, with it's tiny window headers, puny type, and windows (especially the viewer window) which don't resize properly or consistently.

-It loses render files like nobody's business. Not so bad on my little local system, but a major pain in the patoot on the Xsan-based networked systems I work on.

-Apple is a little slow to implement support for newer compressed formats of video (anyone remember version 5, HDV and the Apple Intermediate Codec?), expecially when compared to the format-agnostic leanings of, say, Vegas.

-the keyframing interface can be balky, frustrating and downright difficult to use when you're tired and it's late in the session...those little black diamonds just don't effing go where you want them

-and who in god's green earth decided that the "Center" function shouldn't have a "smooth" keyframe mode accesible from the keyframe window, but instead, from the Browser window, and only when you have the wireframe view mode turned on? Stupid, stupid, stupid.

-needs to be restarted, and/or have prefs tossed, far too often. NEVER have to do this on any Avid I've worked on (and I've worked on plenty, both PC and Mac).

That being said, FCP is definitely the biggest bang for the buck out there...I've made a business using this software!

Mar 24, 2008 Version: 5.1.4 OS: MacOSX Ease of use: 8/10 Functionality: 9/10 Value for money: 10/10 Overall: 9/10
Final Cut Pro has been the standard by which all video editors are compared. I've switched platforms from a PC using Adobe Premiere to Mac's OS X using Final Cut Express HD. Compared to Premiere, Final Cut is blazingly fast and has a superior interface. Final Cut Pro and Final Cut Express HD have a near identical interface. Express is less than 1/3 the price of Pro and with some careful shopping around you can find it for 1/10th the price. With the cheaper Express version ($300 msrp/$170 street) you will loose some advanced video editing features and Apple's mpeg encoder - stuff I never use anyway. Apple's mpeg encoder (bundled with "Pro") has been a problem for many and those who have it tend not to use it. Save yourself some money and buy Express and an mpeg2 encoder which supports Apple's codec. I have been using TMPGEnc (running under Parallels) to encode for DVD after editing on the Mac with excellent results. Multi-track and single-track editing can be mixed and rendering is faster and easier.
Jan 22, 2007 Version: Express HD 3.51 OS: MacOSX Ease of use: 9/10 Functionality: 10/10 Value for money: 7/10 Overall: 9/10
| | |
| --- | --- |
| 2 reviews, Showing 1 to 2 reviews | |
| | |
| --- | --- |
| 1 tool hits, Showing 1 to 1 tools | - |
Explanation
:
NEW SOFTWARE
= New tool since your last visit
NEW VERSION
= New version since your last visit
NEW COMMENT
= New comment since your last visit
NEW VERSION
= New version
Type and download
NO MORE UPDATES?
= The software hasn't been updated in over 2 years.
NO LONGER DEVELOPED
= The software hasn't been updated in over 5 years.
RECENTLY UPDATED
= The software has been updated the last 31 days.
Freeware
= Free software.
Free software
= Free software and also open source code.
Freeware/Ads
= Free software but supported by advertising, usually with a included browser toolbar. It may be disabled when installing or after installation.
Free software/Ads
= Free software and open source code but supported by advertising, usually with a included browser toolbar. It may be disabled when installing or after installation.
Trialware
= Also called shareware or demo. Trial version available for download and testing with usually a time limit or limited functions.
Payware
= No demo or trial available.
Portable version
= A portable/standalone version is available. No installation is required.
v1.0.1 = Latest version available.
Download beta = It could be a Beta, RC(Release Candidate) or an Alpha / Nightly / Unstable version of the software.
Download
[15MB]
= A direct link to the software download.
[Win]
= Windows download version. It works on 32-bit and 64-bit Windows.
[Win64]
= Windows 64-bit download version. It works only on 64-bit Windows.
[Mac]
= Mac download version. It works on 32-bit and 64-bit Mac OS.
[Mac64]
= Mac OS download version. It works only on 64-bit Mac OS.
[Linux]
= Linux download version.
[Portable]
= Portable version. No installation is required.
[Ad-Supported]
= The software is bundled with advertising. Be careful when you install the software and disable addons that you don't want!
Visit developers site = A link to the software developer site.
Download (mirror link) = A mirror link to the software download. It may not contain the latest versions.
Download old versions = Free downloads of previous versions of the program.
Download 64-bit version = If you have a 64bit operating system you can download this version.
Download portable version = Portable/Standalone version meaning that no installation is required, just extract the files to a folder and run directly.
Portable version available = Download the portable version and you can just extract the files and run the program without installation.
Old versions available = Download old versions of the program.
Version history available = Complete changelog on our site.

= Windows version available.

= Mac OS version available.

= Linux version available.
Our hosted tools are virus and malware scanned with several antivirus programs using
www.virustotal.com
.
Rating
Rating from 0-10.
Browse software by sections