Our website is made possible by displaying online advertisements to our visitors.
Please consider supporting us by disabling your ad blocker or buy
PlayOn and record Netflix
:)
Tool
Description
Type
Rating
Comments
MythTV is a project aiming to create a homebrew set-top box. The end goal is to have a nice interface for watching TV, recording shows, listening to music, etc., all displayed on a TV and controlled by a remote. Also video streaming.
Free software
OS:Linux
Version:29.0
Released:Jul 31,2017
File size:101MB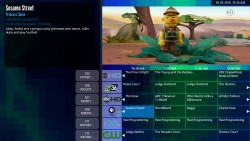 Click to enlarge screenshot
Latest version
29.0 (July 31, 2017)
Download
Visit developer's site
Download MythTV 29.0
[101MB]
[Linux]
Supported operating systems

Linux
License
Free software
Version history / Release notes / Changelog
Release Notes - 29

Key New Features
The backend now listens on all addresses [e6f11ce]
Add a new MythTV startup page [37c172]
Major Changes
mythtv-setup now uses MythUI
Support for IPV6 link-local addresses [82d36c7]
Improve handling of Bluray overlays [20926a]
Resync FFmpeg to 3.2 [140276]
Prerequisite Changes
Added support libraries/prerequisites
VBOX: minimum firmware version to 2.50
Removed support libraries/prerequisites
Dependency on libmp3lame [7bc9ec]
Special Notices & Instructions
Version number change, no more 0. prefix.
Data Migration: 29 will only support direct upgrades from 0.22 or higher. If you are running an older version, you will need to upgrade to 0.22, 0.23 or 0.24 then upgrade to 29
As always, backup your database before upgrading, see this.
MythTV
mythfrontend
[45b8725] MythFrontend: Allow playback of streamed https:// files
[119d733] Fixes #12960 - Remote idle frontend wakes backend if WOL is set
[4dc5ef3] Fix database WOL settings being lost if you connect via UPNP.
[e2cb383] Fix occasional segfault when cancelling startup page.
[d13bce6] Add a SEARCH button to the MythTV Startup window
[3db436f] Prevent segfault when OpenGL is set on remote X11 session.
[e9daa4e] Fix frontend failure when using QT painter with OpenGL video
[03b9b4e] Minor fixes for MythTV Startup Page.
[0a46103] Fix UPNP for selecting backend when there is a PIN set
[ef7e594] Fix UPNP detection of backends to ignore link-local IPV6 addresses
[f5bb7fd] Change the new MythTV startup screen to handle UPNP locating of backend.
[37c172e] Add a new MythTV startup page.
[7723e5e] Fix for wrong theme version being downloaded
[4460309] Change default theme to MythCenter and improve MythCenter.
Key Bindings, Jump Points, and Input Devices
[37ef0fa] Python: Fix bookmarkupdate error
[ce1935b] Python: Restore chanId/startTime API for recordings
Guide Data, EIT, Program Info, and Media Metadata
[5933e03] mythfilldatabase: Also try matching ATSC major.minor when update xmltvid.
[d58a00e] mythfilldatabase: Handle duplicate programratings. Fixes #12914
[6865940] EIT: Refs #12548. Add several more multiplexes
Audio
Video Playback
[7388b5a] Fix bugs that occur when using a different video mode for playback.
[f5fb29d] Fixes #12586 - Jump Points not working when a MythNotification is displayed.
[ae81146] Fix stream change handling in playback
[4920cb2] Add "Watch This Channel" to guide select menu when appropriate.
[121b636] Fix for 3db436f "Prevent segfault when OpenGL is set on remote X11 session." preventing OS X playback.
Disc Playback (DVD, Blu-Ray, etc) and Media Detection
OSD, EPG, MHEG, CC, and Subtitles
Network Control
Network Communications
[79844ba] Add IPv6 UPNP support
[8b5e507] Disable MythTV IPv6 use for systems that do not have IPv6 support.
[ed3b8d4] Frontend reset socket connections after resuming from suspend
[f96871d] Removed checks for QT_NO_IPV6.
[e6f11ce] Networking improvements
[d8e5e0f] Support ipv6 link-local addresses for soap client.
[82d36c7] Support for IPV6 link-local addresses.
mythbackend
Scanning and Tuner/Recorder Support
Channel Scanner
[24064ac] Channel Scanner GUI: Add percentage text back in.
Ceton InfiniTV
DVB ASI
Silicondust_HDHomeRun
Silicondust_HDHomeRun_Prime
IPTV Recorder
[b565941] IPTV Tuner: fix recording/playing simultaneous RTSP streams
[2a0fda6] ExternalStreamHandler: Don't issue XOFF unless we are not keeping up with the data. It was unnecessarily throttling the throughput.
[2a66730] ExternalStreamHandler: Under stress, the external application may not respond as quick as we would like. Give it a few tries before aborting.
[fc9c6d4] ExternalStreamHandler: Try and be a little more tolerant of slightly misbehaving external recorders. Cleanup better when things go wrong.
VBox
[74230a2] VBox: Relax the firmware version check to allow for VJ.x.xx versions
[0bfcd20] VBOX: don't ignore channels using T2/S2 if the tuner can handle them
[46ffbdf] VBOX: fix the channel scanner always saying it found no channels
[bb5daa9] VBOX: bump the minimum firmware version to 2.50
[d4c0f13] VBOX: Add multi-record support to the vbox recorder
[90249b4] VBOX: Prevent "VBox: Found possible VBox at Ceton InfiniTV Ethernet"
FireWire
DiSEqC
Misc
Other Hardware "Support"
WebFrontend
[27d348f] Webfrontend: update Content Security Policy with latest changes.
Consumer Electronics Control Support - "CEC"
Scheduler
[21a652e] Scheduler: For consistency, put [] around card_id in log messages.
Guide Data
[30d8a96] Fix refresh all in mythfilldatabase
[499e541] Fixes #13015 - mythfilldatabase leap-second problem.
[ee7052f] New feature for mythfilldatabase to optionally not use allatonce.
Setup / mythtv-setup
[071dd75] Settings: Port the playback profile editor to MythUI
[0a52dfd] Settings: Fix incorrect signal/slot connection
[0f9df2a] Settings: Don't display hidden settings
[11008ca] Settings: Add setVisible and clearTargetedSettings methods
[15776b1] Settings: Allow individual video sources to be deleted through the menu
[1728e4f] Settings: Fix some settings being incorrectly marked as changed
[174b8bf] Settings: Add setValue(int) variant
[19c2983] Settings: Add a method to add several targeted settings
[2052b11] Settings: Start converting capture card settings to MythUI
[2323c5f] Settings: Add method to remove a child
[2d452a2] Settings: Port the storage group editor to MythUI
[33ab614] Settings: Port most of the frontend settings to MythUI
[3804276] Settings: Make sure the current value is displayed in combo boxes
[3af397f] Settings: Remove TODO comment
[400f4a2] Settings: Add support for deleting playback groups
[444c40a] Settings: Rename the playback group class to minimize translation impact
[4b2ca8c] Settings: Convert the DiSEqC settings to MythUI
[4c43727] Settings: API updates
[5054902] Settings: Make signal/slot connections work by moving the objects to the main thread
[59e3e7b] Settings: Remove inheritance to TriggeredConfigurationGroup for some classes
[5f6f1c1] Settings: Port the channel editor to MythUI
[6375cd4] Settings: Port the channel scanner to MythUI
[7494225] Settings: Remove a no longer relevant comment
[7501ec4] Settings: Avoid marking the screen refresh rate as changed
[75e6dd0] Settings: Port the recording & transcoder profiles to MythUI
[8a712a6] Settings: Remove settings.h from standardsettings.h
[90222be] Settings: Fix compilation when debug is enabled
[950d116] Settings: Tweak the default theme
[957c154] Settings: Port the Mac settings to MythUI
[9d80fe7] Settings: Remove use of deprecated qVariantValue
[b139c82] Settings: Add methods to MythUIComboBoxSetting
[b8d9595] Settings: Port the backend settings in mythtv-setup to MythUI
[ba64332] Settings: Add new settings classes using MythUI
[bdeed99] Settings: Add method to delete a targeted child
[c809f49] Settings: Rework how settings are loaded and saved
[c86d1fe] Settings: Only emit valueChanged if the value was actually changed
[cf753f5] Settings: Add legacy setName/byName interface
[da28762] Settings: Move the new playback group editor to libmythtv
[e3f957f] Settings: Avoid marking the audio device as changed
[e673108] Settings: Port the creation of input groups to MythUI
[ea41315] Settings: Don't hardcode fallback strings for the help & title text areas
[eaa5316] Settings: Port the transport editor to MythUI
[ec642bb] Settings: Port MythTerminal to MythUI
[efbf982] Settings: Remove MythUIComboBoxSetting inheritance from MythUISpinBoxSetting
[f0c69c7] Settings: Add support for hiding passwords in text entries
[f488b25] Settings: Fix settings incorrectly being marked as changed
[bccb8c9] Add missing terminal window to theme.
[c80482f] Fix missing support for allow_single_step in spin boxes.
[7a1ab50] Fix transport editor segfault and implement adding a transport
[b543220] Fix channel scan overlapping controls.
[f4f98f9] Eliminate extra page in capture card setup.
[7d2be78] Fixes for MythUI settings
[5cd39f1] More Fixes for incorrect save prompt in General Setup
[6869ba6] Fix incorrect save prompt in General Setup
[420a1ea] Fixes for MythUI settings
[eba33b5] Fix backend setup when specific IPv4 and IPv6 addresses are used.
[65f9928] Fix Channel editor missing setting
Misc
MythUI
[1925478] MythUI: Allow functions as slots in MythMenu and ShowOkPopup
[495eb20] MythUI: Add a spinbox dialog
[d9f88c9] MythUIButtonList: Skip disabled buttons when moving around
Translations & Localization/Internationalization
Themes
Ports
Mac OS X
Windows
Plugins
MythArchive
[254aa41] MythArchive: Convert the settings to use MythUI
[9572352] MythArchive: update the initial seek amount text on the thumb image finder
[abb2250] MythArchive: guard against an empty deleteMap in the thumb image finder
MythBrowser
MythControls
MythGallery
[f2182a7] Gallery: Convert the settings to use MythUI
[336193d] Gallery: Change crumb separator
[4e70774] Gallery: Add keybinding to set covers
[75a698e] Gallery: Add status delay
[94e13f9] Gallery: Preserve aspect of folder thumbnails
[c327f81] Gallery: Don't show folder dates in caption
[c41c6e7] Gallery: Add slideshow jump forward/back
[e7b50cd] Gallery: Add European caption date formats
[ed7473f] Gallery: Reset theme widgets correctly
MythGame
[2b3ecd7] MythGame: Partially convert the settings to use MythUI
MythMusic
[258ba1f] musicscanner: Compare music_directory.path as binary
[1b6308a] mythmusic: remove defunct lyrdb lyrics grabber
[2008672] mythmusic: fix the genius lyrics grabber
[2cfbfa4] mythmusic: add a LetsSingIt lyrics grabber
[6df9ccd] mythmusic: fix the lyricswiki lyrics grabber
[853c9bd] mythmusic: various tweaks to the lyrics grabbers
[9156dfb] mythmusic: add new Lyrics.Com lyrics grabber
[d22cd8f] mythmusic: add alsong lyrics grabber
[783d36a] MythMusic: double the maximum size of the buffer used with DecodeAudio
[e8d3630] MythMusic: i...

View full changelog
All features
MythTV

We like to think of MythTV as the ultimate Digital Video Recorder and home media center hub. Think of it as a Free and Open Source alternative to Windows Media Center or Tivo. It started out in 2002 as a way for Isaac Richards to produce a better TV-viewing environment than his cable company's digital cable box could provide, and through the help of the open source community quickly grew into a powerful tool for watching and recording television. With its plugin architecture, it has been transformed from a mere TV viewing application into a full home media center suite, capable of managing your personal photo, video, and music collections, as well as keep you up to date with the weather, a ZoneMinder home security system, and much, much more.


MythTV Features

Watch and record analog and/or digital TV, including HDTV.
Pause, skip, and rewind live TV shows.
Completely automatic commercial detection/skipping, with manual correction via an intuitive cutlist editor.
Intelligently schedules recordings to avoid conflicts.
Parental controls to keep your kids out of the good shows.
Watch and archive DVDs.
Listen to your digital music collection.
Schedule and administer many functions remotely via a web browser.
Flexible client/server architecture allows multiple frontend client machines to access content served by one or more backend servers (although the most common installation consists of a single computer running both the client and server together).
Many more...
Though MythTV was initially written to run only on the Linux operating system, BSD and MacOS X are also well supported, and it has recently become possible to build a version that can run on Microsoft Windows. We are constantly working to bring MythTV to as many users as possible, regardless of your preferred operating system.


MythBackend

The backend server application runs the core "behind the scenes" functionality for MythTV. The bulk of this is taken up by scheduling and recording your TV shows, but also includes keeping your TV listings up to date, managing the database, and performing routine maintenance on any files generated in the recording process. Backend servers are also responsible for streaming recording files to any remote frontends that do not have direct access to them.
Having a separate backend application allows ambitious users to split their MythTV setup between different locations best suited to each task. For instance, a powerful (i.e. large and noisy) server to host recording files and hardware, hidden away in a closet, and a minimal (i.e. small and quiet) frontend machine kept next to the TV.


MythFrontend

The frontend client is the human interface to MythTV. This is where you watch TV, listen to music, etc. Each frontend communicates with one or more backend servers in order to determine which recorded shows are available to be watched, or which TV tuners are available to watch live TV.
In addition to this, the frontend also provides access to system status, the TV listings guide (so you can schedule new recordings), upcoming shows that will be recorded, and much more. If you install plugins like MythMusic and MythVideo (so you can watch a DVD or listen to music), you will also see these listed in the frontend. As you can see from the table of contents for this guide, there are many plugins to choose from.
Sections/Browse similar tools
Guides and How to's
Acronyms / Also Known As
MythBackend, MythFrontend
Share software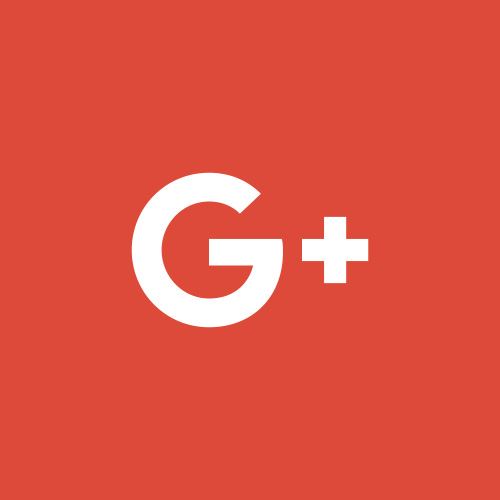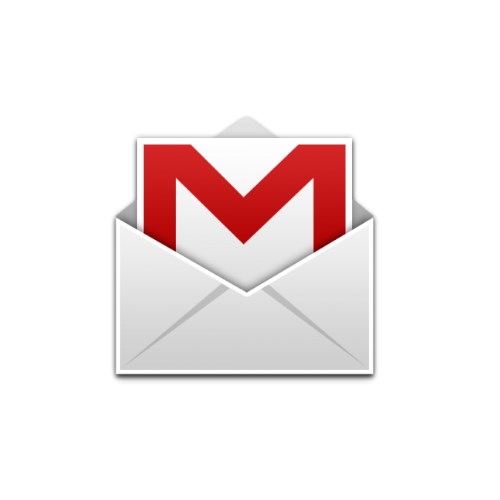 Notify me when software updated or report software
Email me when it has been updated
Report this software (dead link/new version)
| | |
| --- | --- |
| 2 reviews, Showing 1 to 2 reviews | |
It's the best. I have been using it since Sept-Oct 2003 (IIRC it used to be 0.17 then) and I have no problem at all with this piece of software.
Sep 16, 2006 Version: 0.20 OS: Linux Ease of use: 10/10 Functionality: 10/10 Value for money: 10/10 Overall: 10/10

I've heard about MythTV for so long and was dying to try it out. My current desktop is not the quickest (800 mhz PIII) so I decided to get a capture card that would do mpeg2 encoding on the fly (doesn't kill the CPU). I wound up getting the Hauppauge WinTV PVR350 card. I tried installing via KnoppMyth but had some problems. I heard good things regarding Jarod Wilsons fedora2 how-to decided to give it a shot. It installed without any major issues. MythTV is great. I can do what tivo does (record a live show, pause a live show, schedule recordings) and much more. You can rip CD's and DVD's, browse internet sites, read RSS newsfeeds, manage your system remotely (schedule shows & delete programs) and play old school video games via xmame. If you have a DVD burner you also burn your recordings. Another great thing is that because it runs on linux it supports all the different codecs. MythTV simply rocks!
I plan on building a dedicated MythTV box very soon for my home entertainment system using a mini-atx box.

Oct 29, 2004 Version: 0.16 OS: Linux Ease of use: 9/10 Functionality: 10/10 Value for money: 10/10 Overall: 9/10
| | |
| --- | --- |
| 2 reviews, Showing 1 to 2 reviews | |
| | |
| --- | --- |
| 1 tool hits, Showing 1 to 1 tools | - |
Explanation
:
NEW SOFTWARE
= New tool since your last visit
NEW VERSION
= New version since your last visit
NEW COMMENT
= New comment since your last visit
NEW VERSION
= New version
Type and download
NO MORE UPDATES?
= The software hasn't been updated in over 2 years.
NO LONGER DEVELOPED
= The software hasn't been updated in over 5 years.
RECENTLY UPDATED
= The software has been updated the last 31 days.
Freeware
= Free software.
Free software
= Free software and also open source code.
Freeware/Ads
= Free software but supported by advertising, usually with a included browser toolbar. It may be disabled when installing or after installation.
Free software/Ads
= Free software and open source code but supported by advertising, usually with a included browser toolbar. It may be disabled when installing or after installation.
Trialware
= Also called shareware or demo. Trial version available for download and testing with usually a time limit or limited functions.
Payware
= No demo or trial available.
Portable version
= A portable/standalone version is available. No installation is required.
v1.0.1 = Latest version available.
Download beta = It could be a Beta, RC(Release Candidate) or an Alpha / Nightly / Unstable version of the software.
Download
[15MB]
= A direct link to the software download.
[Win]
= Windows download version. It works on 32-bit and 64-bit Windows.
[Win64]
= Windows 64-bit download version. It works only on 64-bit Windows.
[Mac]
= Mac download version. It works on 32-bit and 64-bit Mac OS.
[Mac64]
= Mac OS download version. It works only on 64-bit Mac OS.
[Linux]
= Linux download version.
[Portable]
= Portable version. No installation is required.
[Ad-Supported]
= The software is bundled with advertising. Be careful when you install the software and disable addons that you don't want!
Visit developers site = A link to the software developer site.
Download (mirror link) = A mirror link to the software download. It may not contain the latest versions.
Download old versions = Free downloads of previous versions of the program.
Download 64-bit version = If you have a 64bit operating system you can download this version.
Download portable version = Portable/Standalone version meaning that no installation is required, just extract the files to a folder and run directly.
Portable version available = Download the portable version and you can just extract the files and run the program without installation.
Old versions available = Download old versions of the program.
Version history available = Complete changelog on our site.

= Windows version available.

= Mac OS version available.

= Linux version available.
Our hosted tools are virus and malware scanned with several antivirus programs using
www.virustotal.com
.
Rating
Rating from 0-10.
Browse software by sections