Tool
Description
Type
Rating
Reviews
MythTV is a project aiming to create a homebrew set-top box. The end goal is to have a nice interface for watching TV, recording shows, listening to music, etc., all displayed on a TV and controlled by a remote. Also video streaming.
Free software

OS:


File size: 96.5MB
Old versions
Version history

Latest version
32.0 (February 23, 2022)
Download
Visit developer's site
Download MythTV 32.0
96.5MB
Linux
Download old versions
Download MythTV old versions
Software License
Free software / FOSS (Free download and also Free and Open Source Software)
Supported operating systems

Linux
Version history / Release notes / Changelog / What's New
Release Notes 32.0

Key New Features
Major Changes
The Services API has been rewritten. BE testing is available on port 6744, FE on 6547.
Almost 1300 improvements to the codebase (commits not listed below).
Prerequisite Changes
Added support libraries/prerequisites
libzip

Removed support libraries/prerequisites
Special Notices & Instructions
Data Migration: v32 will only support direct upgrades from 0.22 or higher. If you are running an older version, you will need to upgrade to 0.22, 0.23 or 0.24 then upgrade to 32
As always, backup your database before upgrading, see this.
Commits added in v32 (includes those cherry picked to v31)
[ce9c3ba104] A couple of minor cleanups for CC608 subtitles.
[083367b490] Accept VBOX version numbers starting with VT
[a4c884910e] Actually use 'Enable experimental speedup of advert detection' setting
[6edbd504fb] add IRC links
[da860e00f7] add missing(?) log message when grabber interrupted
[0448b6f9e0] Add profile group for Sat>IP recorder
[08b4ddcc3e] Add testing of the xine subtitle reader.
[09ae1a8a72] Add modulation system parameter in DVB-C "Full Scan (Tuned)"
[09cb720bab] Add capability for test code to force settings values.
[0a2be2b8d3] Add fields to BlurayMetadata::ToMap.
[0c299def2b] Add a define for HTTPAccepted
[0caf3ac0ec] Add missing macro's for Qt translation
[15e517640b] Add original network ID values for Premiere and MCA
[1834c52e65] Add ability to set a handler for an error page
[18e7ec7227] Add missing C++ include
[21a3fa27f0] Add a default of nullptr in the SERVICE_PROPERTY_PTR macro.
[228f90ea6e] Add symbol error quality in HDHomeRun debug messages
[241d26d42e] Add percentage finished to "View Recordings" and "Upcoming Recordings".
[2620623254] Add comment pointing to list of checks.
[26b7a02eaf] Add transports from NIT debug output improvements
[28d96fec8c] Add missing library linkages on FreeBSD.
[38463b2b2d] Add readonly status for editable fields
[3ee9b7ed77] Add V2 services: Video/GetSavedBookmark and Video/GetVideoByFileName
[42161788d7] Add MIME types for common font formats
[43119c57dd] Add materializecss v1.0.0
[43f0b432fe] Add a "finished scan" message to MythGame.
[4fe4ff58f5] Add V2 services: Initial Myth service additions
[51e74a9bd5] Add a slew of test cases to cover EIT fixups.
[5899a9b949] Add correct characters to comments instead of using iconv.
[5999d40db2] Add timestamping in debug output of ttvdb4.py grabber
[6161dfe1a9] Add utf-8 characters back to comments.
[66a9d942e0] Add a test case for mythbinaryplist.
[67c44beb1d] Add test cases for parsing lyrics.
[6f01dec382] Add support for the Service Relocated Descriptor
[6f8d618130] Add a function to split strings on spaces, respecting quotes.
[734eb7b057] Add support for opening a test mysql database.
[757e275e78] Add -liconv to BSD linkage when using internal exiv2.
[7992262d73] Add test cases for parsing mythmusicutils.
[7a80dbe95d] Add fields to ThemeInfo::ToMap.
[7fc5e80313] Add basic HEVC / H.265 recording support.
[822a4f5e13] Add some explicit functions for manipulating a MythPoint/QPoint.
[848bfbf55e] Add recordedid and pathname to recording info window
[89469d7750] Add college basketball listing->api name mappings.
[896289ff96] Add testing for command line parsing code.
[89b5b8341b] Add testing for LCD device code.
[8a616ca957] Add HTTPAccepted to StatusToString()
[8c651a83c0] Add testing of programinfo::ToMap results.
[8d07b63589] Add cardid in AddTSPacket error messages
[8ec5ceb4f1] Add testing for logging parse code.
[8edd796006] Add additional fields to xml returned by ttvdb4.py
[9424ff932b] Add date format argument to ProgramInfo::ToMap.
[946b344279] Add experimental procedural texture support
[9a359557f3] Add H or V to satellite frequency in Channel Editor
[9ac9422877] Add "year" option to Videos text filter box.
[9e093e3044] Add function to print a MythEvent.
[9ea8ccf5f1] Add missing memeber variables that were missed
[a208993ec1] Add sample use of /Myth/GetTimeZone to demonstrate interacting with a returned object
[a74700c346] Add Full Scan option for DVB-C Netherlands
[a77325120d] Add test cases for parsing dates in rssparse.cpp.
[ac120bf2a1] Add FreeSync and GSync support (Variable Refresh Rate/VRR)
[af21356dc9] Add search function for DVB extension descriptor
[b05a9fd5e6] Add support for waiting for/re-connecting joystick controllers.
[b05bec6c73] Add V2 services: Video/GetVideoList
[b462ec5f6d] Add the core5compat module when compiling with Qt6.
[b4ff1e2077] Add an include needed to compile vulkan on Fedora.
[b7370c12cf] Add two additional libs for vulkan to compile on F33.
[b763179669] Add purpose to file headers
[b8cd812bc8] Add Github actions workflow to build master on ubuntu and macos
[baec807baf] Add a test to check VideoList use of MythGenericTree.
[bc111cd172] Add test cases for subtitle parsing.
[bfa9b2b93f] Add HEVCVideoDescriptor debug output
[c0a56f6260] Add missing "inactive states" to MythCenter* recordings-ui.xml.
[c20db2a82f] Add favicon.ico
[c56a97fb5f] Add debug info for ATSC channel scan
[c611e1616e] Add Conditional Access tables debug output in mythtv-setup channelscan log
[c66f98c0c8] Add call to scheduler to retrieve one recording.
[cab50bf77d] Add some test cases for the MythGenericTree class.
[cf00018ef9] Add some debugging for mime data types.
[d0bfbb7458] Add test cases for mythdbcon.cpp.
[d1cdab8b68] Add V2 services: Video/LookupVideo
[d37b4861f7] Add V2 services: Second batch of Myth service additions
[d6eb8609f9] Add some explicit functions for manipulating a MythRect/QRect.
[d8e5562e43] Add missing break statement to Android log priorities.
[dd172c0a0c] Add the SoundTouch library to the workflow checks.
[e79b8fc030] Add Progressive, MPEG2, HEVC and 4k video properties to VideoProps. Update program and recordedprogram schemas.
[e7a4e2682d] Add some testing of the ProgramInfo::SubstituteMatches function.
[e9af6f3fa7] Add CapabilitiesToString for DVB frontend capabilities
[eb1c3771a9] Add optional metadata grabber for television: tvmaze
[ee2f87c72a] Add an option to disable internetcontent grabber
[f0e09a1430] Add a script to detect new/deleted C/C++ source files.
[f2eb246e09] Add libzip-dev to github workflow.
[f334bf97b4] Add fontawesome-free-5.15.1 web fonts
[f3ad85001c] Add the SoundTouch library to the win32 build.
[f3e2c67e64] Add a test cases for metadatagrabber.
[f5f8eefda1] Add hexdump of HEVCVideoDescriptor
[fe04fe2b23] Add python3-setuptools to the github workflow.
[fe0c3f6ae5] Add initial clazy config file.
[1f2d417433] Added tvmaze.py -N <title> <date time> support
[9fdd1d4eb0] Added descriptors and formatted log output
[3f29736958] Adding output of popularity and userrating
[bf86e4ecb3] Additional fields in mythtv-setup Channel Editor
[4b6a3a7b8b] Adjust for the removal of the ABCs from the python collections module
[fba18601ff] AirPlay needs to validate that the NotificationCenter still exists.
[7c1702694f] Allow name and channum to be read from #EXTMYTHTV lines in .m3u files.
[aa095d61ba] Allow thumbnail picture from last playback position.
[ac33de42a6] Allow manual recordings to specify the inetref.
[bd97ff17c9] Allow compilation without SatIP support.
[12533c521f] Always link internal libexiv2 with libexpat.
[1ba15e5cdb] Always request a reschedule when running mythfilldatabase
[3c6622881e] Always listen to ATSC_PSIP_PID with Channel Scanning
[ac49b2a9e5] android: Eliminate undefined symbol warning.
[2210e9910f] Android: Use Q_OS_ANDROID consistently
[6ae7d90994] Android: remove not required configure debugging
[b76dbf4214] Android: Fix support for android 5
[1a7c7ac082] ATSC Scan Range menu page
[30fbcb5719] ATSC Captions video stream detection
[4528c7050c] ATSC Closed Captions
[485ea54181] ATSC CC debug output
[56731fa369] ATSC captions CR and HCR
[cae6477880] ATSC scan fixes part 1
[1d45b89cf4] AudioInputALSA/OSS: Explicit virtual function calls in destructor
[e4474115d3] audioinputoss.cpp: replace HAVE_BIGENDIAN with Q_BYTE_ORDER == Q_BIG_ENDIAN
[4ad4c56630] AudioOutputBase: Fix coverity 'Unintentional integer overflow'
[0886878046] AudioOutputDX: Update member variable naming for windows build
[0c76409c9b] AudioOutputGraph: Fix buffer overflow
[39abd61bb5] AudioOutputGraph: Minor code cleanup
[b15f8910a5] AudioOutputGraph: Squash several warning regressions
[aac3b26421] AudioOutputOpenSLES: Explicit virtual function call in destructor
[59e3059e69] audiooutpututil.cpp: convert to QtEndian
[d149d3198f] AudioOutputWin: Update member variable naming for windows build
[3f2e2b6ffd] AudioPlayer: Add missing destructor override
[2e981714ac] AudioSettings: Delete assignment constructor
[2f6811ba7f] AudioSettings: Make deleted operator public
[dd3fa60edf] Authentication support, preliminary
[87aac2f356] Automated metadata lookup: Pass through automatic flag
[c9ada72c73] Automated metadata lookup: Return if no match found
[21bad111aa] Automatically extend sports recordings.
[727751123d] AVC/H.264: ScanType is more complicated that field vs. frame, so ignore like before.
[0e25f71627] AvFormatDecoder: Use uint64_t type throughout for continuity counter
[1c8d7006c1] AvFormatDecoder: Minor cleanup of PlayerFlags checks
[200d8deaf0] AvFormatDecoder: Fix logging of chapter times
[215bce5ef5] AvFormatDecoder: Tweak OpenFile for live tv
[261b6d79e7] AvFormatDecoder: Fix playback of some Matroska files
[5656eee87d] AvFormatDecoder: Fix intermittent DVD crashes
[638b4e3301] AvFormatDecoder: Whitespace
[6f9825338a] AvFormatDecoder: Fix some DVD menus with VAAPI and VDPAU
[76ef2a3fad] AvFormatDecoder: Track 3D type
[78d5e69c8e] AvFormatDecoder: Use MythVideoFrame::ClearMetadata
[8017c3077b] AvFormatDecoder: Fix initial frame rate supplied to VideoDisplayProfile
[adb7a7ae24] AvFormatDecoder: Fix a decoder lockup
[c5ef7896eb] AvFormatDecoder: Add a comment on double rate decoder d...

View full changelog
All features
MythTV

We like to think of MythTV as the ultimate Digital Video Recorder and home media center hub. Think of it as a Free and Open Source alternative to Windows Media Center or Tivo. It started out in 2002 as a way for Isaac Richards to produce a better TV-viewing environment than his cable company's digital cable box could provide, and through the help of the open source community quickly grew into a powerful tool for watching and recording television. With its plugin architecture, it has been transformed from a mere TV viewing application into a full home media center suite, capable of managing your personal photo, video, and music collections, as well as keep you up to date with the weather, a ZoneMinder home security system, and much, much more.


MythTV Features

Watch and record analog and/or digital TV, including HDTV.
Pause, skip, and rewind live TV shows.
Completely automatic commercial detection/skipping, with manual correction via an intuitive cutlist editor.
Intelligently schedules recordings to avoid conflicts.
Parental controls to keep your kids out of the good shows.
Watch and archive DVDs.
Listen to your digital music collection.
Schedule and administer many functions remotely via a web browser.
Flexible client/server architecture allows multiple frontend client machines to access content served by one or more backend servers (although the most common installation consists of a single computer running both the client and server together).
Many more...
Though MythTV was initially written to run only on the Linux operating system, BSD and MacOS X are also well supported, and it has recently become possible to build a version that can run on Microsoft Windows. We are constantly working to bring MythTV to as many users as possible, regardless of your preferred operating system.


MythBackend

The backend server application runs the core "behind the scenes" functionality for MythTV. The bulk of this is taken up by scheduling and recording your TV shows, but also includes keeping your TV listings up to date, managing the database, and performing routine maintenance on any files generated in the recording process. Backend servers are also responsible for streaming recording files to any remote frontends that do not have direct access to them.
Having a separate backend application allows ambitious users to split their MythTV setup between different locations best suited to each task. For instance, a powerful (i.e. large and noisy) server to host recording files and hardware, hidden away in a closet, and a minimal (i.e. small and quiet) frontend machine kept next to the TV.


MythFrontend

The frontend client is the human interface to MythTV. This is where you watch TV, listen to music, etc. Each frontend communicates with one or more backend servers in order to determine which recorded shows are available to be watched, or which TV tuners are available to watch live TV.
In addition to this, the frontend also provides access to system status, the TV listings guide (so you can schedule new recordings), upcoming shows that will be recorded, and much more. If you install plugins like MythMusic and MythVideo (so you can watch a DVD or listen to music), you will also see these listed in the frontend. As you can see from the table of contents for this guide, there are many plugins to choose from.
Sections/Browse similar tools
Guides and How to's
Acronyms / Also Known As
MythBackend, MythFrontend
Share software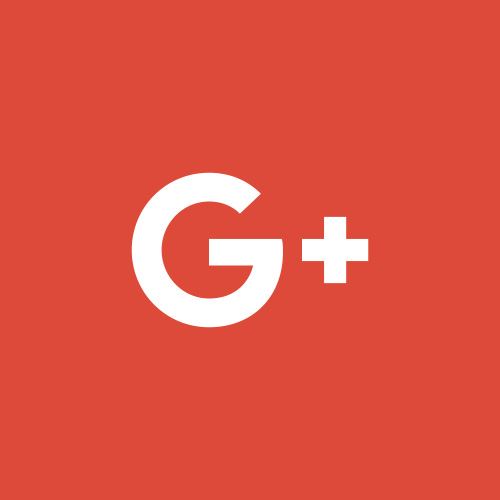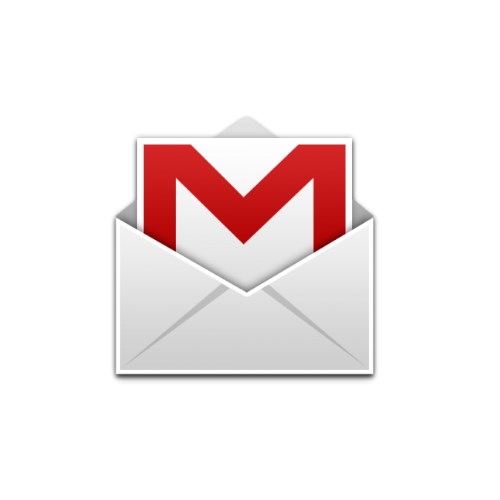 Notify me when software updated or report software
Email me when it has been updated
Report this software (dead link/new version)
| | |
| --- | --- |
| 3 reviews, Showing 1 to 3 reviews | |
Rating by Willliam Reynolds
on Jan 12, 2021 Version: 31.0 OS: Linux Ease of use: 5/10 Functionality: 10/10 Value for money: 10/10 Overall:
9/10
It's the best. I have been using it since Sept-Oct 2003 (IIRC it used to be 0.17 then) and I have no problem at all with this piece of software.
Review by pappukanghi
on Sep 16, 2006 Version: 0.20 OS: Linux Ease of use: 10/10 Functionality: 10/10 Value for money: 10/10 Overall:
10/10
I've heard about MythTV for so long and was dying to try it out. My current desktop is not the quickest (800 mhz PIII) so I decided to get a capture card that would do mpeg2 encoding on the fly (doesn't kill the CPU). I wound up getting the Hauppauge WinTV PVR350 card. I tried installing via KnoppMyth but had some problems. I heard good things regarding Jarod Wilsons fedora2 how-to decided to give it a shot. It installed without any major issues. MythTV is great. I can do what tivo does (record a live show, pause a live show, schedule recordings) and much more. You can rip CD's and DVD's, browse internet sites, read RSS newsfeeds, manage your system remotely (schedule shows & delete programs) and play old school video games via xmame. If you have a DVD burner you also burn your recordings. Another great thing is that because it runs on linux it supports all the different codecs. MythTV simply rocks!
I plan on building a dedicated MythTV box very soon for my home entertainment system using a mini-atx box.


Review by Nigel_Tufnel
on Oct 29, 2004 Version: 0.16 OS: Linux Ease of use: 9/10 Functionality: 10/10 Value for money: 10/10 Overall:
9/10
| | |
| --- | --- |
| 3 reviews, Showing 1 to 3 reviews | |
| | |
| --- | --- |
| 1 tool hits, Showing 1 to 1 tools | |
Explanation
:
NEW SOFTWARE
= New tool since your last visit
NEW VERSION
= New version since your last visit
NEW REVIEW
= New review since your last visit
NEW VERSION
= New version
Latest version
Version number / Beta version number / Update version number and when it whas released.
Type and download
NO MORE UPDATES?
= The software hasn't been updated in over 2 years.
NO LONGER DEVELOPED
= The software hasn't been updated in over 5 years.
RECENTLY UPDATED
= The software has been updated the last 31 days.
Freeware
= Download Free software.
Freeware
Trialware
= Download Free software but some parts are trial/shareware.
Free software
= Download Free software and also open source code also known as FOSS (Free and Open Source Software).
Free software
Trialware
= Download Free software and also open source code but some parts are trial/shareware.
Freeware Ads
= Download Free software but supported by advertising, usually with a included browser toolbar. It may be disabled when installing or after installation.
Free software Ads
= Free Download software and open source code but supported by advertising, usually with a included browser toolbar. It may be disabled when installing or after installation.
Trialware
= Also called shareware or demo. Free Trial version available for download and testing with usually a time limit or limited functions.
Payware
= No demo or trial available.
Portable version
= A portable/standalone version is available. No installation is required.
v1.0.1 = Latest version available.
Download beta = It could be a Beta, RC(Release Candidate) or an Alpha / Nightly / Unstable version of the software.
Download
15MB
= A direct link to the software download.
Win
= Windows download version. It works on 32-bit and 64-bit Windows.
Win64
= Windows 64-bit download version. It works only on 64-bit Windows.
Mac
= Mac download version. It works on 32-bit and 64-bit Mac OS.
Mac64
= Mac OS download version. It works only on 64-bit Mac OS.
Linux
= Linux download version.
Portable
= Portable version. No installation is required.
Ad-Supported
= The software is bundled with advertising. Be careful when you install the software and disable addons that you don't want!
Visit developers site = A link to the software developer site.
Download (mirror link) = A mirror link to the software download. It may not contain the latest versions.
Download old versions = Free downloads of previous versions of the program.
Download 64-bit version = If you have a 64bit operating system you can download this version.
Download portable version = Portable/Standalone version meaning that no installation is required, just extract the files to a folder and run directly.
Portable version available = Download the portable version and you can just extract the files and run the program without installation.
Old versions available = Download old versions of the program.
Version history available = Complete changelog on our site.

= Windows version available.

= Mac OS version available.

= Linux version available.
Our hosted tools are virus and malware scanned with several antivirus programs using
www.virustotal.com
.
Rating
Rating from 0-10.
Browse software by sections
All In One Blu-ray Converters (10)
All In One DVD Converters (13)
All In One MKV to MP4, Blu-ray, UHD (11)
All In One Video Converters (19)
Animation (3D, 2D Animation) (11)
Audio Editors (21)
Audio Encoders (81)
Audio Players (17)
Authoring (Blu-ray, UHD, AVCHD) (16)
Authoring (DivX) (4)
Authoring (DVD) (27)
Authoring (SVCD, VCD) (9)
Bitrate Calculators (7)
Blu-ray to AVI, MKV, MP4 (15)
Blu-ray to Blu-ray, AVCHD (10)
Burn (CD,DVD,Blu-ray) (24)
Camcorders, DV, HDV, AVCHD (31)
Capture TV, DVD, VCR (30)
CD, DVD, Blu-ray recovery (3)
Codec Packs (7)
Codec, Video Identifiers (28)
Codecs (67)
Decrypters (DVD Rippers) (16)
Decrypters (UHD, Blu-ray Rippers) (10)
DigitalTV, DVB, IPTV (37)
DVD to DVD (20)
DVD to MP4, MKV, H264, H265 (16)
DVD to VCD, SVCD (5)
DVD to XviD, AVI, DivX (16)
ISO, Image (16)
Linux Video Tools (170)
MacOS Video Tools (221)
Media (Blu-ray, DVD, CD) (9)
Media Center, HTPC (37)
Other Useful Tools (133)
Photo Blu-ray, DVD, SlideShow (8)
Portable (Mobile, PSP) (35)
Region Free Tools (5)
Screen capture , Screen recording (25)
Screenshots , Thumbnails (13)
Subtitle Editors, Converters (71)
Tag Editors (3)
Video De, Multiplexers (61)
Video Editors (Advanced, NLE) (33)
Video Editors (Basic) (50)
Video Editors (H264, MP4, MKV, MTS) (19)
Video Editors (MPG, DVD) (16)
Video Editors (WMV, AVI) (16)
Video Encoders (AV1, VP8, VP9) (2)
Video Encoders (AVI, WMV) (39)
Video Encoders (H264, H265, MP4, MKV) (45)
Video Encoders (MPG, DVD) (23)
Video Encoders , Converters (150)
Video Frameservers (9)
Video Players (43)
Video Repair, Fix (23)
Video Scripting (11)
Video Streaming (21)
Video Streaming Downloaders (94)
Virtualdub Tools (11)