Our website is made possible by displaying online advertisements to our visitors. Consider supporting us by disable your adblocker or
try DVDFab
and copy,convert Blu-ray and DVDs! :)
Ordered by Name and listed by List all
| | |
| --- | --- |
| 1 tool hits, Showing 1 to 1 tools | - |
Tool
Description
Type
Rating
Comments
MkvToMp4 can change the mkv/m2ts/mts to Mp4 without reconverting/transcoding video(If the original video in H264 format). Support for multiple internal and external audio tracks. Support subtitle formats: srt, ass, ssa, ttxt. Changing colors for subtitles. Add and edit tags for Mp4 files (m4v, m4a, m4b). Artworks and chapters for Mp4 files. Encode video for non-h264. Correction of the atoms in Mp4 files to be able to change the audio and subtitle on Apple devices. English and Russian interface.
Freeware
OS:Windows
Version:0.224
Released:Sep 24,2013
File size:134.7MB

Screenshots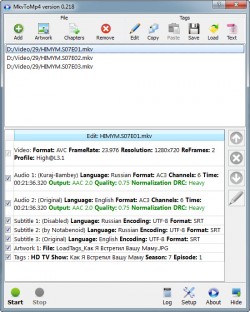 Click to enlarge screenshot
Latest version
0.224 (September 24, 2013)
Download
Visit developer's site
Download MkvToMp4 0.224
[134.7MB]
[Win]
[Portable]
Download MkvToMp4 0.224 64-bit
[134.7MB]
[Win64]
[Portable]
Download old versions
Download MkvToMp4 old versions
Supported operating systems

Windows
License
Freeware
Version history / Release notes / Changelog
Version 0.224

New in version:
1. Added 64-bit version of the program. It runs the 64-bit versions of utilities from the Tools directory.
2. The temporary directory can be changed in the settings.
3. Added a flag to enable "Edit mode" for Mp4 files at loading.
4. Working with the new SDK for themovidb.org
5. If the program have not files for processing, the exit will be without questions.
6. Ability to set audio delay, which will be default.
7. Qaac encode CoreAudioToolbox now.
8. Delay for the audio now set Eac3To. DelayCat no longer used.
9. Update applications in the Tools folder.
10. Added Colombia and Mexico iTunes stores.

View full changelog
Sections/Browse similar tools
Alternative to MkvToMp4
Guides and How to's
Tool features - Convert
Acronyms / Also Known As
Mkv2Mp4, mkvtomp4, mkv2mp4
Download MkvToMp4 Portable download from the Download links under Download and Download other versions!
Share software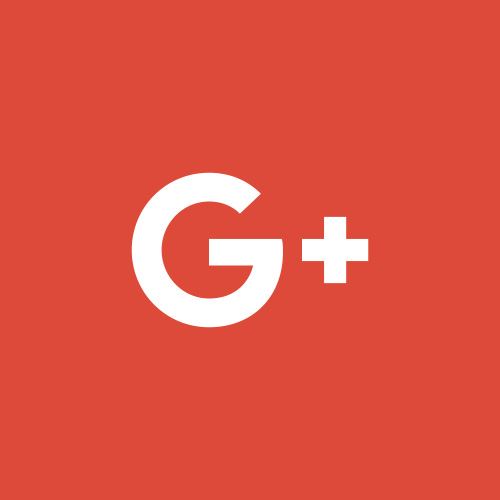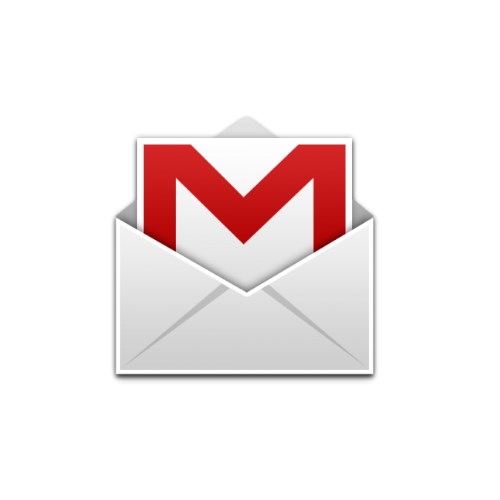 Notify me when software updated or report software
Email me when it has been updated
Report this software (dead link/new version)
| | |
| --- | --- |
| 25 reviews, Showing 1 to 5 reviews | |
This is the best Video Tools to convert MKV to MP4 and can convert MPEG-TS to MP4 without re-encoding again. Fast and good enough to use and I think it's better than all-in-one video converter which shareware or use more time to finish each job.
Review by KenEzthex
on Sep 3, 2018 Version: 0.224 OS: Windows 7 64-bit Ease of use: 10/10 Functionality: 9/10 Value for money: 10/10 Overall:
10/10
BY FAR the most useful utility that I have ever used to convert, encode and tag my video collection. I standardized my collection on MP4 x264 and AAC and this does that perfectly. Plus it will auto-populate tags and artwork right from iTunes with a quick search.

Like someone else said, the author of this should be very proud. He nailed virtually every aspect of good UI design, easy-of-use and stability. Now if only the author could come out of retirement and add x265 functionality, that would be epic.


Review by TheBurgerKing
on Jul 30, 2018 Version: 0.224 OS: Windows 10 64-bit Ease of use: 10/10 Functionality: 10/10 Value for money: 10/10 Overall:
10/10
Adobe CC recently removed support for Dolby in Win 7 and those of us who are unable to move to Win 8.1/10 are stuck with native video footage (e.g. Canon MTS, Sony M2T, etc. ) files that no longer have audio when imported to Premiere. Re-wrapping the video stream with new compliant audio is the perfect work-around. I've only done a few things so far, but it appears MkvToMP4 is going to be my new best friend.

Yes, I'll be making a donation!


Review by peaceprophet
on Jul 7, 2018 Version: 0.224 OS: Windows 7 64-bit Ease of use: 10/10 Functionality: 10/10 Value for money: 10/10 Overall:
10/10
The best MKV to MP4 program I've come across by a mile. I use it to convert all my DVDs (after I've ripped them with MakeMKV). If only it handled CC subtitles it would be absolutely perfect. Still, it's mostly perfect right now. The author should be proud.
Review by JohnnyW
on Apr 14, 2018 Version: 0.224 OS: Windows 10 64-bit Ease of use: 10/10 Functionality: 9/10 Value for money: 10/10 Overall:
10/10
Only software that worked for converting mkv to mp4 without losing quality
Review by MWaleed Malik
on Mar 28, 2018 Version: 0.224 OS: Windows 10 64-bit Ease of use: 10/10 Functionality: 10/10 Value for money: 10/10 Overall:
10/10
| | |
| --- | --- |
| 25 reviews, Showing 1 to 5 reviews | |
| | |
| --- | --- |
| 1 tool hits, Showing 1 to 1 tools | - |