Search or Browse all software by sections
Tool
Description
Type
Rating
Comment
REAPER is a powerful Windows application for multitrack recording and editing of audio. It will accept avi, mpg or wmv files & give you a video preview, thus enabling you to mix extra tracks in with your source audio!. You cannot perform any video editing within Reaper, but you can work on the soundtrack. You can edit the existing soundtrack, and/or add create new tracks and media items to be mixed with it.
Trialware
($60)
OS:Windows MacOS
Version:5.32
Released:Jan 17, 2017
File size:9MB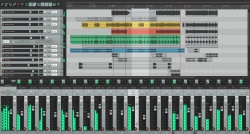 Click to enlarge screenshot
Latest version
5.32 (January 17, 2017)
Download sites
Visit developer's site
Download Reaper 5.32
[9MB]
[Win]
Download Reaper 5.32 64-bit
[~9MB]
[Win64]
Download Mac and other versions
Download Reaper Mac version
[~9MB]
[Mac]
Download Reaper Mac 64-bit version
[~9MB]
[Mac64]
Supported operating systems

Windows
Mac OS
License
Shareware ($60)
Version history / Release notes / Changelog
REAPER 5.32: Laterally Stiff and Vertically Compliant

Peaks
add optional spectral peaks display, colored by pitch/tonal content
add peaks display settings window
add sinc interpolation display option for sample-level peaks
fix issue where rebuilding peaks would not rebuild when multiple peaks files are present
Metering
add preference for pre-fader track metering with action to toggle
Notation
add "remove" button to tuplet dialog
add action to identify chords on grid
add support for manually entering chord notation
include user-defined chords (loaded from MIDI editor key snap dropdown) when identifying chords
add support for more note ornaments, techniques, types of slur, and per-note text notation
reduce clutter when drawing voiced notes, rests, ties, and ornaments
actions to change or select note voice affect tuplets •
fix chord notation sometimes not being visible immediately after entering
fix crescendo/diminuendo that spans multiple rows
fix erratic tuplet bracket positioning on grand staff •
fix potential hang in MusicXML export •
fix setting one half of grand staff to +/- 8/15 va/vb (up or down one or two octaves)
hopefully less intrusive edit cursor drawing
improve tuplet autodetection
increase space between staves
note notation events may follow notes rather than preceding, may affect user scripts/plugins that read notation messages, best script practice would be not to assume any ordering
prevent grabbing the note edge when the note is very small
support "chart" clef (no notes, just beat markings and chord/other notation)
support copying/dragging notes to another staff row or track
support track notation that applies to a length of time (drag right hand edge of notation)
tuplet dialog remembers previous settings
when creating tuplets in a voice, set selected note voice to match even if not modifying note positions •
MIDI
add action to set length for next inserted note to grid
add mouse modifiers to insert note ignoring scale/key •
add option to edit velocity only when mouse is within velocity bar •
add some notation actions to piano roll note context menu
better support for cut/copy/paste of MIDI events from/to multiple tracks
display notation meta-events in a lane in the piano roll
edit text/sysex events on right-click, rather than deleting
faster loading of very large .reascale files
fix display of captured CC event value
fix various cases when note edits extend the media item
ignore double note-on or note-off messages when opening editor
improve .ins (patch/bank) file reading •
respect event filter and mark selected events in raw MIDI viewer window
show toolbar button feedback for actions to set next note length
support loading custom CC names from note name map
don't play back notation for muted notes
preserve muted events during glue
ReaFIR
add new improved default quality mode (previous behavior is now legacy 2007-2016 mode)
decreased CPU use
ReaScript
allow up to 32M memory slots for each EEL script
ensure IDE is not completely offscreen when opening
Recording
fix issue when recording in background tab and record preroll in the active tab
fix varispeed item recording quirks
fix corner case with time selection autopunch recording •
Transport
do not apply unedited text fields when enter is not pressed •
improve behavior when adding tempo markers from BPM field •
Video
improve behavior of video processor bypass automation
include fullscreen state in screensets
restore fullscreen state on re-open if window not docked
WavPack
upgrade to WavPack 5.0
improve large file reading support
Windows
support configurable HiDPI behavior in prefs/general/advanced, new default behavior prevents plug-ins from enabling HiDPI
fix knob issues on Win10 HiDPI displays •
improve knob behavior when adjusted from touch input
Actions
ignore item/track/envelope focus in 'Item: Select all items' •
Automute
fix auto-mute detection on high channels when multichannel track metering is enabled
Configuration import/export
support web interface pages
Free item positioning
reposition items after dragging in new media items or gluing •
JSFX
improve retina/hidpi support for various analysis plug-ins
Mouse
add option to improve knob behavior with pen/tablet/absolute pointing devices
MusicXML
fix parsing of elements containing HTML entities •
Project tabs
allow setting media online when switching tabs and background projects are playing
Undo
include modified envelopes in undo states when modifying time map •
API
add PCM_Source_GetPeaks, GetMediaItemTake_Peaks
add an additional sorting step to MIDI_Sort and other functions that sort MIDI from API •

View full changelog
Sections/Browse similar tools
Alternative to Reaper
Guides and How to's
Share software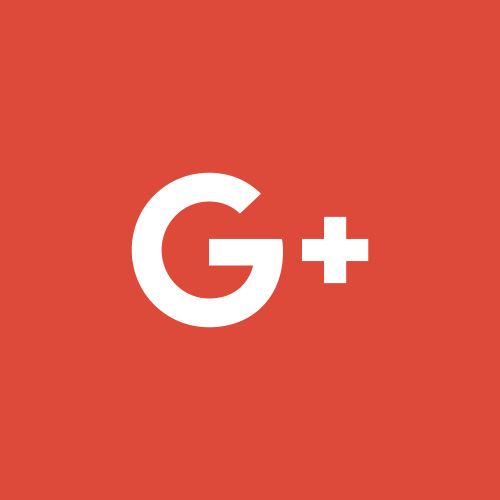 Notify me when software updated or report software
Email me when it has been updated
Report this tool (dead link/new version)
| | |
| --- | --- |
| 6 comments, Showing 1 to 5 comments | |

A multi-track audio editor packing incredible number of features into a small download. Actively developed and supported on the official forum. The program is so intuitive, given an accumulated experience with other audio editors, that it doesn't need a help-file, which isn't provided, I imagine, because it would take too much effort to keep it current.

Nevertheless, nearly every option in the Preferences dialog is explained in a clear short sentence, which appears right on the program interface without opening resource intensive external programs, or requiring the user to skim through lengthy text. Functions in the dialog are also directly searchable, without needing to search the docs, and then following them to find the required button.

None of the above uses any bulky html/metro/net bloat. Where possible, the program makes use of Windows controls to draw the interface. The whole preferences dialog is very fast to scroll through. So the other comment about Win 3.11 isn't justified. Reaper did receive a major UI update of the skinnable parts once. But it is still possible to load the skin from verison 2 in the current v4 and continue using the familiar layout.

Reaper has codecs for practical, useful open file formats, there is a powerful batch converter (also with built-in help), which allows to use any installed DirectShow or VST (more reliable) effect. Reaper can load MIDI files, and unlike with sophisiticated editors, this process seems "lossless" (events aren't rearranged), and sometimes the reason why a file doesn't sound right can be found and manually corrected.

Later versions add video support through ffmpeg. But I've never found it to be precise or stable enough to be of any use for syncing. Reaper is not a sample-exact cut-and-paste editor; and doesn't replace Sound Forge for sound, nor Cakewalk Pro Audio for MIDI. It's a DAW works on a clip level.

Jun 22, 2014 Version: 4.32 OS: WinXP Ease: 10/10 Functionality: 10/10 Value: 10/10 Overall: 10/10
If u use reaper and see its functionality, it seems to me that the other stalwarts like steingberg and presonus or other big names of the audio industry seems to be fooling the general public in the name of high-end products.
Mar 4, 2014 Version: 4.602 OS: Windows 8 64-bit Ease: 10/10 Functionality: 10/10 Value: 10/10 Overall: 10/10

That's a stupid comment below, the pdf help file is excellent and fully comprehensive, and keeps up-to-date with all the frequent revisions. Plus it can be opened from within Reaper as a .chm file if you bothered to look into it a little bit.

The GUI is fully skinnable, so you can have the default functional GUI, or snazz it up to your heart's content, I don't see what you're gripe is here.

Pointless criticisms! Blah!

Mar 23, 2008 Version: 2.14159 OS: WinXP Ease: 10/10 Functionality: 10/10 Value: 10/10 Overall: 10/10

Cons:
* the help file is a separate download;
* the pdf file is poorly authored;
* the interface wants to "look cool" instead of being
"professionally-simple" --- the author would have much to learn
from the GUI of the old Midisoft Studio4 for Windows 3.1;

Pros:
* you can try before you buy.




Mar 22, 2008 Version: 2.14159 OS: WinXP Ease: 5/10 Functionality: 4/10 Value: 3/10 Overall: 4/10
Superb software that rivals all the biggies like Pro-Tools, Cubase, etc. Easy to use "out of the box", but plenty of power "under the hood" (hint: right-click for menus!). Has sophisticated on-board plugins, and supports all VSTs and VSTi's. The "Reafir" plugin can isolate, for example, hiss or noise from a VHS capture & remove it. Reaper seems to be very actively developed, and bugs are generally ironed out very quickly before new features are added. This is the same guy who made Winamp! Non-restricted 30-day trialware!
Oct 10, 2007 Version: 2.0rc5 OS: WinXP Ease: 10/10 Functionality: 10/10 Value: 10/10 Overall: 10/10
| | |
| --- | --- |
| 6 comments, Showing 1 to 5 comments | |
| | |
| --- | --- |
| 1 tool hits, Showing 1 to 1 tools | - |
Explanation
:
NEW SOFTWARE
= New tool since your last visit
NEW VERSION
= New version since your last visit
NEW COMMENT
= New comment since your last visit
NEW VERSION
= New version
Type and download
NO MORE UPDATES?
= The software hasn't been updated in over 2 years.
NO LONGER DEVELOPED
= The software hasn't been updated in over 5 years.
RECENTLY UPDATED
= The software has been updated the last 31 days.
Freeware
= Free software.
Free software
= Free software and also open source code.
Freeware/Ads
= Free software but supported by advertising, usually with a included browser toolbar. It may be disabled when installing or after installation.
Free software/Ads
= Free software and open source code but supported by advertising, usually with a included browser toolbar. It may be disabled when installing or after installation.
Trialware
= Also called shareware or demo. Trial version available for download and testing with usually a time limit or limited functions.
Payware
= No demo or trial available.
Portable version
= A portable/standalone version is available. No installation is required.
v1.0.1 = Latest version available.
Download beta = It could be a Beta, RC(Release Candidate) or an Alpha / Nightly / Unstable version of the software.
Download
[15MB]
= A direct link to the software download.
[Win]
= Windows download version. It works on 32-bit and 64-bit Windows.
[Win64]
= Windows 64-bit download version. It works only on 64-bit Windows.
[Mac]
= Mac download version. It works on 32-bit and 64-bit Mac OS.
[Mac64]
= Mac OS download version. It works only on 64-bit Mac OS.
[Linux]
= Linux download version.
[Portable]
= Portable version. No installation is required.
[Ad-Supported]
= The software is bundled with advertising. Be careful when you install the software and disable addons that you don't want!
Visit developers site = A link to the software developer site.
Download (mirror link) = A mirror link to the software download. It may not contain the latest versions.
Download old versions = Free downloads of previous versions of the program.
Download 64-bit version = If you have a 64bit operating system you can download this version.
Download portable version = Portable/Standalone version meaning that no installation is required, just extract the files to a folder and run directly.
Portable version available = Download the portable version and you can just extract the files and run the program without installation.
Old versions available = Download old versions of the program.
Version history available = Complete changelog on our site.

= Windows version available.
= Mac OS version available.
= Linux version available.
Our hosted tools are virus and malware scanned with several antivirus programs using
www.virustotal.com
.
Rating
Rating from 0-10.
Browse software by sections