Our website is made possible by displaying online advertisements to our visitors.
Please consider supporting us by disabling your ad blocker or buy
PlayOn (record Netflix)
:)
Tool
Description
Type
Rating
Comment
Womble MPEG Video Wizard DVD 5.0 is the latest MPEG editor with DVD authoring and full AC-3 encoder support, and it includes all the features and functionality of its predecessors --- the MPEG Video Wizard and MPEG-VCR. Whether you are a video professional or a new video enthusiast, we are confident that MVW-DVD will meet all of your needs of MPEG editing and DVD authoring.
Trialware
($100)
OS:Windows
Version:5.0.1.112
Released:Oct 27,2015
File size:13.7MB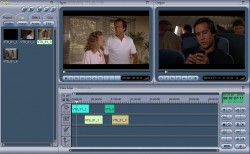 Click to enlarge screenshot
Latest version
5.0.1.112 (October 27, 2015)
Download
Visit developer's site
Download MPEG Video Wizard DVD 5.0.1.112
[13.7MB]
[Win]
Supported operating systems

Windows
License
Shareware ($100)
Version history / Release notes / Changelog
October 2015 Update Release (5.0.1.112)

1.(BUG) loss of sound at the end of a large MP4 file.
2.(BUG) very slow seek response in audio player for MP4 files.
3.(BUG) error in loading subtitles at certain file locations.
4.(BUG) missing subtitle selection in DVD export for certain VOB files.
5.(BUG) improvement of the image blur (Gaussian) filter.
6.(BUG) unnecessary re-encoding of a few B-frames for copied segment.

View full changelog
Sections/Browse similar tools
Alternative to MPEG Video Wizard DVD
Guides and How to's
Acronyms / Also Known As
mpeg video wizard, Womble MPEG Video Wizard DVD, MVWDVD, MVW-DVD
Share software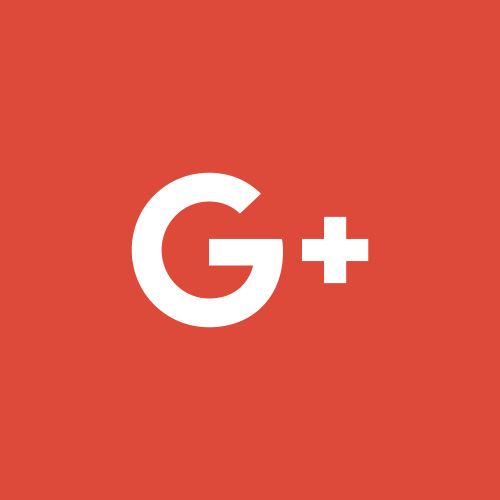 Notify me when software updated or report software
Email me when it has been updated
Report this tool (dead link/new version)
| | |
| --- | --- |
| 17 comments, Showing 1 to 5 comments | |

I've been using MPEG Video Wizard almost every day since 2003. It's now 2015 and I still use this almost every day. I've tried numerous video editing software over the years, from open source to the very expensive... And it's time I weighed in on this outstanding video editing program.

1. VERY fast to edit, that is, once you understand the commands you can cut commercials, frame accurate edit, anything you want faster than any other video editor I've tried. (...and I've tried quite a few!)

2. VERY fast to render. It is as fast as a file copy!! (smart rendering)

3. Others have addressed this, but trying to compile a comprehensive list -- you do NOT need to have Nero installed!

4. Filters work great. Learning curve is high as is common with using video filters. Some more expensive programs may make it a little easier but MPEG Video Wizard is okay once you get the hang of it. You can save a setting for a filter and propogate for all the clips on the timeline.

5. Great project manager. I use this a lot for both MPEG-2 and MP4. If I'm editing several dozen files I can make all the edits, put each one into the project manager as I complete the edits, and then run all the renders literally in my sleep. One click and time for a nap. When I get up all the files are done. It's great!

6. Also need to address a previous comment -- MPEG Video Wizard handles subtitles just fine. They have another product, EasySub, which is an outstanding subtitle editor. Telling how good EasySub is to use is outside the scope of this post. You will not lose subtitles when editing VOB files into MPEG-2 files.

7. The included DVD Maker is quite nice. I don't use it every day like I do the editor, it allows a lot of control over the DVD creation. The Title Editor is pretty basic but gets the job done. If you want a fancy title editor and fancier DVD maker then there are other good programs out there but this, too, is outside the scope of this post.

8. As to the comments about burning the result from a DVD Maker project, MPEG Video Wizard is, well, an MPEG Video Wizard. Consider the DVD authoring tool a bonus. If you want to burn the result then there are numerous tools to do that probably already built in to your operating system software. Stop whining.

9. One last previous comment to address -- about the DVD authoring tool creating folders instead of directly creating an ISO file. Waaaaah! Stop whining! It's call MPEG Video Wizard!

10. I don't use the effects very much but there are video effects and they are fun to use.

There may be a few things to complain about but most are only nits. The benefits so far outweigh the complaints for this editor.

One thing this does not do is handle multiple timelines but that probably won't matter in most cases. It does provide an overlay video track and audio track, and this is plenty for some nice effects especially if you know how to use them. It takes some experience. You can combine video from multiple sources -- but only using one timeline and one overlay track. I'm not sure how to explain this very well: Only when I'm making something using video from several camera angles would I prefer to use another program. With only a little effort (and experience) I can probably do anything in MPEG Video Wizard that I could in my fancier programs.

I've gotten in the habit of using it as my media player, too, even though it isn't proported to be one. It doesn't automatically hide the mouse pointer so I just throw that to the far right and it disappears.

As a video editor, there's no other video editor that can match it.


Jan 23, 2016 Version: 5.0.1.112 OS: Windows 7 64-bit Ease: 10/10 Functionality: 10/10 Value: 10/10 Overall: 10/10
Excellent tool for mpg smart rendering. Many options, simple and fast.
May 14, 2011 Version: 5.01.100 OS: WinXP Ease: 7/10 Functionality: 10/10 Value: 9/10 Overall: 9/10

This is not your typical video editor for the PC market. The handling of MPEG-1, MPEG-2 and MPEG-4 standards is superb. It is the perfect replacement for Windows Joke Maker and those typical video editors that are either too professional, bloated and difficult to use or too less full-featured and don't support all the common video formats. For import, MPEG Video Wizard DVD supports AVI, MPEG-1/DAT, MPEG-2/VOB, MP4 container!, WMV/ASF, RealMedia (RM/RMVB), Flash Video (FLV), QuickTime (MOV) and maybe other formats too (you only need the necessary DirectShow decoders installed-ffdshow is enough). For audio too, it supports MPEG Audio, Dolby AC3, WMA, MP3 etc. Directly trimming VCD and DVD files with frame accurate precision is possible without messing up the file's GOP. Smart encoding is supported for MPEG1/2, you can create your own export templates, it also supports exporting to AVI (Video for Windows), QuickTime (MOV) and MP4 (Normal, iPod/PSP compatible with AAC audio!). The H.264 encoding implementation is fast and decent. All exports I've done are clean, fast and usually don't fail, the video files produced are standard compatible (not like most video editing apps where the output file's header or something is broken, improperly written). The MPEG Multiplexing/Demultiplexing function is very easy to fix any GOP and AV sync errors. Lots of filters/effects are available as well as plenty of 2D and 3D transitions. A cool feature for adding default fade ins/fade outs exists which does smart rendering at only the beginning and end when exporting. The title editor is decent too with nice motion effects.

The input window supports is responsive when browsing through the video file, scrubbing is supported. Batch processing of videos is also supported!

A few features as of version 4.0.4 are lacking such as trimming AVI files (VirtualDub can do this), trimming WMV (Windows Media File Editor can do this) and trimming/smart rendering MP4/MPEG-4/H.264. WMV export is also sorely missed. The DVD authoring feature is quite basic, you can do basic templates but not polished fancy video menus, however creating chapters and titles separately is very well implemented. Quite a lot of attention is given to minor details in this app, is stable if you only install ffdshow and don't overload your system with codec packs resulting in codec hell. Overall, the current best *consumer-level* video editor IMHO for Windows, easy to use, quite full-featured, performance and format support is simply great! Also, it doesn't support AVCHD yet, let alone AVCHD smart rendering.

The best is the customizable and flexible rightly done export options with usually crash-proof clean and fast media file exports. Unlike most video editors on the market which require special addins for Dolby AC3, MPEG-4, H.264 and sometimes even MPEG-2, this app has it all out of the box.

Feb 14, 2009 Version: 4.0.4 OS: Windows 7 Ease: 10/10 Functionality: 10/10 Value: 10/10 Overall: 9/10

I'm a little bummed, because I bought my copy for $99 almost a year ago, but for those that thought the price was too high, first they lowered it to $69, and then for the holidays (until Jan 31, 2009), it's 50% off, or only $34.50. I don't regret my earlier purchase, becasue it's a great program.

Details from http://www.womble.com/christmas/index.html

This coupon is for your online purchase of MPEG Video Wizard DVD

coupon code HappyHolidays
coupon price $34.5 (50% off $69)
coupon expires 31 January 2009

1. press the "Buy Now" button below to start your online order.
2. fill in "Your coupon code" field near the end of the 1st order page.
3. complete the order, and your total price will be the discount price.


Jan 24, 2009 Version: 4.0.4.112 OS: WinXP Ease: 10/10 Functionality: 10/10 Value: 10/10 Overall: 10/10

This program takes a great program (MPEG Video Wizard) and provides the ability to create simple DVD's from that. It doesn't create the ISO and burn; it does take on authoring the full DVD structure (video_ts folder and vob, ifo, etc files.

I really enjoy how simple and intuitive this program is for me. I wish it costs a little less, but I can use this alone instead of DVDlab (which was more powerful, but had tools I honestly didn't need). I really like the simplicity of being able to not have to demux and move audio as well as video along the process. It's not going to replace more expensive software, but for editing mpeg and putting together DVD's, it would be very hard to beat this program and price point.


Sep 2, 2008 Version: Mar 2008 OS: WinXP Ease: 10/10 Functionality: 9/10 Value: 8/10 Overall: 9/10
| | |
| --- | --- |
| 17 comments, Showing 1 to 5 comments | |
| | |
| --- | --- |
| 1 tool hits, Showing 1 to 1 tools | - |
Explanation
:
NEW SOFTWARE
= New tool since your last visit
NEW VERSION
= New version since your last visit
NEW COMMENT
= New comment since your last visit
NEW VERSION
= New version
Type and download
NO MORE UPDATES?
= The software hasn't been updated in over 2 years.
NO LONGER DEVELOPED
= The software hasn't been updated in over 5 years.
RECENTLY UPDATED
= The software has been updated the last 31 days.
Freeware
= Free software.
Free software
= Free software and also open source code.
Freeware/Ads
= Free software but supported by advertising, usually with a included browser toolbar. It may be disabled when installing or after installation.
Free software/Ads
= Free software and open source code but supported by advertising, usually with a included browser toolbar. It may be disabled when installing or after installation.
Trialware
= Also called shareware or demo. Trial version available for download and testing with usually a time limit or limited functions.
Payware
= No demo or trial available.
Portable version
= A portable/standalone version is available. No installation is required.
v1.0.1 = Latest version available.
Download beta = It could be a Beta, RC(Release Candidate) or an Alpha / Nightly / Unstable version of the software.
Download
[15MB]
= A direct link to the software download.
[Win]
= Windows download version. It works on 32-bit and 64-bit Windows.
[Win64]
= Windows 64-bit download version. It works only on 64-bit Windows.
[Mac]
= Mac download version. It works on 32-bit and 64-bit Mac OS.
[Mac64]
= Mac OS download version. It works only on 64-bit Mac OS.
[Linux]
= Linux download version.
[Portable]
= Portable version. No installation is required.
[Ad-Supported]
= The software is bundled with advertising. Be careful when you install the software and disable addons that you don't want!
Visit developers site = A link to the software developer site.
Download (mirror link) = A mirror link to the software download. It may not contain the latest versions.
Download old versions = Free downloads of previous versions of the program.
Download 64-bit version = If you have a 64bit operating system you can download this version.
Download portable version = Portable/Standalone version meaning that no installation is required, just extract the files to a folder and run directly.
Portable version available = Download the portable version and you can just extract the files and run the program without installation.
Old versions available = Download old versions of the program.
Version history available = Complete changelog on our site.

= Windows version available.
= Mac OS version available.
= Linux version available.
Our hosted tools are virus and malware scanned with several antivirus programs using
www.virustotal.com
.
Rating
Rating from 0-10.
Browse software by sections