Search or Browse all software by sections
Tool
Description
Type
Rating
Comment
Blender, the open source software for 3D modeling, animation, rendering, post-production, interactive creation and playback.
Free software
OS:Windows
Version:2.78a
Released:Oct 26, 2016
File size:64.6MB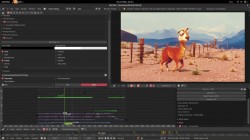 Click to enlarge screenshot
Latest version
2.78a (October 26, 2016)
Download sites
Visit developer's site
Download Blender 2.78a
[64.6MB]
[Win]
Download Blender 2.78a 64-bit
[~64.6MB]
[Win64]
Download portable, Mac and other versions
Download Blender 2.78a portable
[~64.6MB]
[Win]
Download Blender 2.78a portable 64-bit
[~64.6MB]
[Win64]
Download Blender Mac 64-bit version
[~64.6MB]
Download Blender old versions
N/A
Supported operating systems

Windows
License
Free software
Version history / Release notes / Changelog
Blender 2.78 Release Logs

The Blender Foundation and online developer community are proud to present Blender 2.78, released September 30th 2016! This release aims to be a very stable one, so that developers can focus better on Blender 2.8 work. Here are some of the highlights:
Spherical Stereo images rendering support for VR
Grease Pencil is now a full 2D drawing & animation tool!
Viewport Rendering improvements
New Freehand curves drawing over surfaces!
Bendy Bones, powerful new options for B-Bones
Alembic support: import/export basic operators
Cloth Physics: new Dynamic Base Mesh and Simulation Speed option
New Add-ons, individual preferences, Python APIs changes, and a lot of new & updated add-ons!
Many more features, improvements and the usual huge bug-fixes list
Download Blender 2.78
What's new in Blender 2.78
Cycles Micro-displacement - themantissa.net
Cycles Render Engine
Optimizations: Several memory savings & speedups, support for CPU groups
GPU rendering: support for GTX NVIDIA 10×0, improved support for GTX 980 Ti and Titan X, memory improvements for CUDA & OpenCL
Better Subdivision & Micro Displacement experimental feature improved
Smoke volume support for Velocity and Heat attributes
Fluid simulation mesh support for motion blur and motion vectors
Point Density textures now support vertex color, weight and normals
Caminandes VR - cloud.blender.org
Spherical Stereo VR
Cycles now supports rendering spherical stereo images for VR. Including support for pole merging to reduce artifacts when looking straight up or down.

Watch the Caminandes VR demo, by Blender Institute and the Google VR team.

Bump on the viewport - cloud.blender.org
Viewport & Render
The Cycles viewport 'rendered' mode now supports more shading nodes and options.

All procedural textures, vertex color GLSL shading, and all projection methods for Image Texture are now supported
Bump mapping support in the viewport (image above)
The Blender GLSL viewport now supports more shading features to match the final render:

Environment lighting using the Sky Color and White modes
Environment map texture reflection with nodes, mirror environment texture influence
Normal Map node from Cycles and multiple tangent spaces
Moreover: Blender Render shading can now be computed in world space rather than camera space, and the stamp metadata feature now supports hiding the labels to save space.

New Freehand Curve Drawing tool
Modeling
New freehand curve drawing tool uses curve fitting for bezier curves, with error and corner angle options, support for tablet pressure, drawing aligned or perpendicular to a surface, tapering, redo operator and calling from Python.

But wait, there's more!

Edit-mode undo memory optimizations, allowing around 5X-15X memory savings
New N-Gons support for decimate modifier with double precision optimizations
New decimate edit-mode tool and dissolve tool to remove vertices re-fitting surrounding handles
Path select can now also select regions using the Fill Region option
New "Snap Selection to Active" option
New options for bevel modal operations, to change the profile (bevel shape) or number of segments, with mouse movements or numeric input to set the value
Bendy Bones - pepeland.com
Animation & Rigging
Bendy Bones – Advanced B-Bones for Easier + Simple Rigging. Shapes can now be controlled directly using a series of properties. Define a "curved rest pose" for the bone, and use custom bones as their reference bone handles.

Other:

Drivers: new "eyedropper" tool for easier setup and keyframing control
Sorting on Animation Editors: Alphabetical sort option, Fuzzy/Multi-Word name filtering
Dope Sheet Editor: Lasso/Circle Select tools improved
Graph Editor: improvements to keyframing mouse command, and Properties Region
NLA Editor: position of action-local markers is now drawn on strips
F-Modifiers: new dropdown to select type
Keyframes inserting improved, new Moving Hold keyframe type
Rigging: bone constraint target improved, new menu operators to apply delta or normal transforms
Cycles Material View & Render Overlay - cloud.blender.org
User Interface
Render border is now compatible with cached render results (image above), save buffers and full sample anti-aliasing, camera frame.

Other:

Operator search now shows categories and supports multi word filtering
Radial operator (brush size/strength) better displays tool name, current value and precision
More precise snapping editing for the UV editor
New extra waveform visualization for image editor
New eyedropper commands and shortcuts to cancel and reset
New command line option to render multiple frames, ranges or both
Hotplug support for xinput (X11)
Grease Pencil New Brushes - pepeland.com
Grease Pencil
Huge changes done in this release allow Blender to work in a way similar to other 2D drawing software, and to get a production ready 2D animation tool that can mix 2D drawings with 3D objects and composition.

The draw thickness was moved to stroke, and color to a new palette color instead of saving this information per layer. Now, the layer is only a container, and strokes can use different color, strength and thickness in the same layer.

With the new design, the brush is independent and it allows create brushes that simulate different types of pencils.

Other changes:

Layer, Palette, Drawing brushes, Curves panels changed to fit the new design
New Arrange strokes, Palette workflow, Stroke Quality Improvements operators
Parent Grease Pencil strokes to objects
New features such as support for Compositing, Sculpt strokes and editing tools
Re-project Strokes: allows fixing the 3D cursor for precise drawing
Houdini Simulation in Blender - alexanders-artwork.com
Alembic
Brand new basic Alembic support through import and export operators, and data streaming through cache constraints and modifiers.

Import– reads an Alembic archive and creates objects in the current Blender scene, supporting Camera, Curve, Empty, Mesh, Point object types
Export– creates an Alembic archive supporting Camera, Curve, Hair, Mesh, NURBS, Particles object types
New Cache File Datablock – stores various properties related to cache files, to help keeping modifiers and constraints referencing Alembic archives in sync
New Mesh Sequence Cache modifier supports meshes and curves data animations, file sequences
New Transform Cache constraint, allows to stream animations made at the transformation matrix level
Archimesh add-on - github.com/antonioya
Add-ons
New Add-ons

Blender ID Authentication, Archimesh, MeasureIt, Bone Selection Sets, Object Boolean Tools, Carver, Mesh Tiny Cad, 3d Viewport Pie Menus, Modifier Tools, Oscurart Tools, Materials Utils/Conversion.

Updated Add-ons

3D View Navigation, ANT Landscape, Dynamic Space-bar Menu, Mesh Extra Objects, Node Wrangler, Object Cloud Gen, Pie Menus, Sapling Tree Gen, Add Curve Extra Objects, POV-Ray exporter.

Moreover, several changes and improvements have been done to the Python API.

Blender ID
The Blender ID is a unified login system that will give you access to Blender Foundation and Blender Institute web platforms.

Blender 2.78 features the official Blender ID add-on, which allows you to be logged-in within Blender so that other (3rd party) add-ons can provide you with a more tailored experience. For example, with the Blender Cloud add-on you will be able to synchronize your preferences across multiple workstations.

2D Stabilization Improvements
More Features
Sculpting/painting: sculpt edit-mesh memory savings, improvements on Blur-Brush smoothing, vertex/weight painting, Hair Painting and Texture Painting speedup of projection and 2D painting

More:

New vertical alignment options for Text objects
Better CPU Threading Handling and Undo Memory Usage optimizations
2D Stabilization improvements
Dynamic Base Mesh: new option allows animating the rest shape of cloth using shape keys or modifiers above the Cloth modifier
Simulation Speed: it is now possible to adjust how quickly time flows for the cloth simulation, using a new Speed option
Particles & Soft Body: like other physics systems, a group can now be used to specify a set of collision objects
Sequencer sound strips now either show the waveform or the strip name/file name/duration, but never both
Datablock Remapping: new 'ID remapping' feature to replace a given datablock by another
Bug Fixes
As for every release, 100s of bugs were fixed thanks to the hard-working developers that help voluntarily and sponsored by the Development Fund.

View full changelog
Sections/Browse similar tools
Guides and How to's
Share software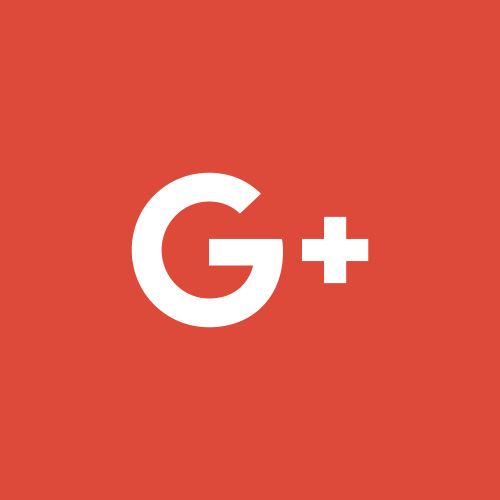 Notify me when software updated or report software
Email me when it has been updated
Report this tool (dead link/new version)
| | |
| --- | --- |
| 3 comments, Showing 1 to 3 comments | |
This is an exciting time, with the new-vamped Blender 2.5 currently under strong development. The alpha version is already very solid (try the latest build from graphicall.org - the "official" 2.5 alpha 2 on the Blender site, hmm, maybe not so stable). It's the perfect opportunity to get your feet wet with this marvellous and fun app, in readiness for the looming production-ready version 2.6. Start with basic 3D modeling, then to animating those models, then you can learn the video sequence editor (built-in NLE!) and even the built-in game engine! It's a powerful and actively-developed work of software art, I can only urge you to jump onboard and bring your dreams alive! I gave it a 10 for ease of use, not because it's easy (there is a considerable learning curve), but because once you've got your foot in the door, you begin to realise just how brilliantly-designed and fun this thing is! Congrats to the Blender Foundation (send 'em donations!). I've linked some guides (applicable to 2.5) that I can recommend for noobs to ease them gently into Blender. Happy blending!
Jun 11, 2010 Version: 2.52.5 r29387 OS: WinXP Ease: 10/10 Functionality: 10/10 Value: 10/10 Overall: 10/10

I have tried all of the various "Personal Learning" versions of the major 3D packages, and I have to say that Blender can stand up to all of them any day. And it does it without being hobbled by resolution limitations or watermarks on your images.

The only thing that I don't like about it is that it does not seem to have a readily-apparent way to get the conventional 4-view setup that other packages have. Other than that, I really have no complaints. I use it primarily in Linux, and it's very fast. I can run it with ease, while Houdini Apprentice crashes my Linux system and wheezes hard in Vista.

I'll keep using Blender there until Lightwave shows up in Linux, and probably even beyond that. Even if they charged $100 for it, it's still a bargain. Fortunately, they don't.

Oct 23, 2008 Version: 2.48 OS: Vista Ease: 5/10 Functionality: 10/10 Value: 10/10 Overall: 8/10
Just started using this wonderful software. Looks very promising. Open source just doesnt get better than this.. !!!
Sep 25, 2007 Version: 2.45 OS: WinXP Ease: 8/10 Functionality: 8/10 Value: 10/10 Overall: 9/10
| | |
| --- | --- |
| 3 comments, Showing 1 to 3 comments | |
| | |
| --- | --- |
| 1 tool hits, Showing 1 to 1 tools | - |
Explanation
:
NEW SOFTWARE
= New tool since your last visit
NEW VERSION
= New version since your last visit
NEW COMMENT
= New comment since your last visit
NEW VERSION
= New version
Type and download
NO MORE UPDATES?
= The software hasn't been updated in over 2 years.
NO LONGER DEVELOPED
= The software hasn't been updated in over 5 years.
RECENTLY UPDATED
= The software has been updated the last 31 days.
Freeware
= Free software.
Free software
= Free software and also open source code.
Freeware/Ads
= Free software but supported by advertising, usually with a included browser toolbar. It may be disabled when installing or after installation.
Free software/Ads
= Free software and open source code but supported by advertising, usually with a included browser toolbar. It may be disabled when installing or after installation.
Trialware
= Also called shareware or demo. Trial version available for download and testing with usually a time limit or limited functions.
Payware
= No demo or trial available.
Portable version
= A portable/standalone version is available. No installation is required.
v1.0.1 = Latest version available.
Download beta = It could be a Beta, RC(Release Candidate) or an Alpha / Nightly / Unstable version of the software.
Download
[15MB]
= A direct link to the software download.
[Win]
= Windows download version. It works on 32-bit and 64-bit Windows.
[Win64]
= Windows 64-bit download version. It works only on 64-bit Windows.
[Mac]
= Mac download version. It works on 32-bit and 64-bit Mac OS.
[Mac64]
= Mac OS download version. It works only on 64-bit Mac OS.
[Linux]
= Linux download version.
[Portable]
= Portable version. No installation is required.
[Ad-Supported]
= The software is bundled with advertising. Be careful when you install the software and disable addons that you don't want!
Visit developers site = A link to the software developer site.
Download (mirror link) = A mirror link to the software download. It may not contain the latest versions.
Download old versions = Free downloads of previous versions of the program.
Download 64-bit version = If you have a 64bit operating system you can download this version.
Download portable version = Portable/Standalone version meaning that no installation is required, just extract the files to a folder and run directly.
Portable version available = Download the portable version and you can just extract the files and run the program without installation.
Old versions available = Download old versions of the program.
Version history available = Complete changelog on our site.

= Windows version available.
= Mac OS version available.
= Linux version available.
Our hosted tools are virus and malware scanned with several antivirus programs using
www.virustotal.com
.
Rating
Rating from 0-10.
Browse software by sections