Tool
Description
Type
Rating
Reviews
Hitfilm is a video editor, with 2D and 3D composing abilities. It has a range of special effects included, which include shockwaves, clouds, rain, gunshots, color grading, chroma keying, 3D particle generator, 3D gunfire generator. HitFilm Express FREE is a free limited version. Pro version costs around $400.


Freeware
Trialware

OS:



File size: 397MB
Old versions
Version history

Latest version
Express Free 14.1 / Pro 14.1 (January 16, 2020)
Download
Visit developer's site
Download HitFilm Express Free 14.1 Windows 64-bit
ca 397MB
Win64
Download HitFilm Express Free 14.1 Mac
ca 397MB
Mac
Download Beta and other versions
Download HitFilm Pro 14.1 Windows 64-bit
ca 397MB
Win64
Download HitFilm Pro 14.1 Mac
ca 397MB
Mac
Download old versions
Download HitFilm old versions
Software License
Freeware/Trialware (Free download but some features are limited to pro/premium version )
Supported operating systems

Windows

Mac OS
Version history / Release notes / Changelog
Version 14.1
RELEASED 16 JANUARY, 2020 | READ MORE ON THE BLOG »

Styling of the interface has been updated with a new default light theme.
Access to the Home and Edit screens is moved to the Window menu.
Imerge project files in the HitFilm media panel can be right-clicked and opened in Imerge for editing.
GPU accelerated hardware decoding for video files is now supported for exporting on Intel, Nvidia, and AMD GPUs. (PC)
The font 'Inter', which is used in the interface, is now installed with the software.
The View menu has been replaced with the Window menu.
A menu has been added to the tab of each Panel, to aid in interface customization.
Export has been integrated into the main Edit interface, through additional export options on the timeline, and a new Export panel.
Imerge project files are now compatible with HitFilm, and can be imported and used as media.
Clicking the green plus icon next to Effects in the controls panel now opens an Insert menu, which can be used to add effects.
Composite Shots can now be created instantly from the Media panel, using the new Composite Shot button.
The color of masks can now be changed per mask, making it easier to keep track of multiple masks.
A new Effects menu in the top toolbar provides access to all effects, and stores the 5 most recently used effects for reuse.
The Text panel now includes options for All Caps, Small Caps, Superscript and Subscript.
HitFilm will now open files saved in VEGAS Effects.
VEGAS Image files can now be opened in HitFilm.
A Templates button has been added to the media panel, for easier access to templates.
A button for deleting the OFX Cache has been added to the Cache tab of the Options window.
A mini audio meter has been added to the Viewer, so audio levels can be checked at any time.
A visible notification has been added to the viewer, when effects are disabled by the currently selected quality profile.
When effects including a color picker are dragged onto the viewer, the color on which you drop the effect will be auto-selected.
Improved support for multithreaded rendering during pre-rendering and export.
A shortcut (U) has been added to reveal keyframed or modified properties. Press U once to show keyframed properties, twice to show edited properties, and three times to revert to showing all properties.
You can now use drag and drop to add 2D Effects to layers in the viewer.
Right-clicking a VEGAS Image file in the HitFilm media panel now allows you to open the file directly into VEGAS Image for editing.
Added support for 10-bit H.264 video files from the Panasonic GH5.
Hardware accelerated video decoding is now available for Windows systems running AMD graphics cards. (PC)
Download HitFilm Express Version 14.1
Requires Windows 8 64-bit (or above) or macOS 10.13 High Sierra (or above). View full requirements »
Enhancements
Behavior effects can now be used on the Editor timeline.
Improved user access to the Activation app, through the Options dialog.
Improved export performance by decoupling encoding from rendering and readback during the export process.
The Auto Save recovery dialog has been adjusted, to improve clarity and functionality.
When a nested composite shot is opened, the position of the playhead is now retained from the parent timeline.
The Panels in the View > Panels menu are now listed alphabetically.
Multiple layers can now be toggled in a single movement, by click-dragging across the toggle buttons.
Double-clicking a Mask shape now adds a perfectly centered mask the exact size of the frame.
Double-clicking an effect in the effects panel will now apply the effect to the currently selected layer.
The decoding process for AAC audio files has been updated.
The icon indicating Offline Media has been updated.
Additional zoom levels have been added to the zoom menus in the Viewer and the Trimmer panels.
The Trimmer will now resize to fit when the panel size is adjusted.
Improved handling of auto save and project recovery.
Bug Fixes
Improved accuracy of rendering of layers which have a camera tracker applied.
The bit depth for 16-bit images is now displayed correctly.
Support for 64-bit PNG files has been added.
Clarified the wording of the error message displayed when an export runs out of disk space.
Duplicated export tasks are now numbered sequentially.
Pasting a cube shaped force onto a particle simulator layer no longer causes stability issues.
Adding a deflector to a particle simulator layer no longer causes stability issues.
The minimum size of the interface on High-DPI displays has been adjusted.
Lightened the default timeline color applied to assets which are added to the timeline.
Image sequences using 16-bit per channel color now render accurately.
A : B searching can now be used to narrow the search results on the timeline and in the insert menu.
Using an IME for non-latin characters no longer causes stability issues.
The Export queue, when opened, now auto-scrolls to the most recently added task.
A typographical error in the installation process has been corrected.
Improved selection and resizing of very small objects on the editor timeline.
Improved the sorting of items in the export preset list whose names include numerals.
Improved the sorting of items in the effects panel whose names include numerals.
Improved the sorting of items in the media panel whose names include numerals.
The transform property group in the controls for Editor timeline objects has been placed after the effects property group, to accurately reflect the render order.
Improved rendering of the interface during the process of moving panels.
Improved the Mac handling of projects saved on Windows using absolute file paths. (Mac)
Changed the default export location which is used when the specified export location is not available.
AAC Audio files now load correctly.
Moving objects on the timeline no longer causes them to become deselected.
The shortcut for advancing 10 frames is now working again.
The zoom controls in the layer panel now give more expected results.
OpenGL errors no longer show multiple error dialogs.
Pre-rendered footage will now correctly display audio conform errors, when necessary.
Improved performance of hardware decoded video playback.
Using CTRL+C in the import dialog after opening the Edit menu no longer causes stability issues.
Dragging a marquee to select multiple layers now works when the bottom layer is locked.
Keyboard shortcuts for Locking and Unlocking layers have been moved to the Timeline category.
Typing Japanese text containing a first word longer than the line wrap width no longer causes stability issues.
Improved the search function in the Effects panel, to provide more logical results.
Dragging the menu bar at the top of the Mac interface now moves the window.
The control panel no longer displays contents if nothing is selected.
The selected property for each timeline is now remembered when switching between timelines.
The viewer panel now updates correctly after the color depth is changed and the panel is floated. (PC)
Improved the accuracy of the RAM preview indicator.
HitFilm no longer allows you to move the playhead past the final frame of the timeline.
Corrected an issue which caused the framerate of certain MP4 files to load incorrectly.
The styling on the Delete Workspace dialog has been improved.
The zoom menus in the Trimmer and Viewer no longer display unselectable zoom levels.
Performance of the Unlock All keyboard shortcut has been improved.
Improved performance of using the mouse scroll wheel to adjust the timeline zoom on Mac systems. (Mac)
Editing text properties no longer alters unselected text.
The size of the text cursor is now based on the currently selected text size.
The open tab in non-focused interface panels is no longer marked as active.
Constrained shape masks can now be dragged in any direction from the origin point.
The Delete button in the media panel is now disabled when nothing in the panel is selected.
Double-clicking on offline media in the media panel no longer moves focus to the trimmer.
The contents of the Lifetime panel are now restored, when switching from the Editor to a composite shot with a particle effect selected.
Improved handling of MOV files on Windows, to correct some import issues. (PC)
The LUT effect is now properly limited by layer masks. Areas outside of the masks are no longer affected.
Styling has been improved when renaming export presets.
List mode in the media panel now uses the correct icons for audio files.
Improved support for FBX files to alleviate material conflicts.
The Text panel now displays the correct font for text layers, when a project is moved between a PC and a Mac.
Improved the handling of textures on 3D models to increase consistency of results and eliminate some flickering issues.
RAM previews are now correctly synced with the timeline contents.
Text spacing is now consistent on the editor and composite shot timelines.
Search results in the Effects panel now include folders.
Converting a mask point from locked curved to unlocked curved no longer moves the handles of the point.
Improved the styling of the origin point matrix in the layout panel.
Improved the consistency of text character spacing.
Text layers with the text size set to 0 are no longer selected every time you click in the viewer.
The Color Correction Wheels effect no longer swaps blue and green when using the wheels to make adjustments.
Disabling the auto-save feature in the Options dialog now correctly disables the other autosave options as well.
Export presets whose names have been edited now update correctly in the export queue when a project is re-opened.
The Export preview now displays at the correct resolution on High DPI displays.
Export tasks will now provide a warning for any offline media in the timeline being exported.
Export errors are no longe...

View full changelog
All features
Amaze your friends with blockbuster visual effects
HitFilm Standard gives you Hollywood quality visual effects and 3D compositing at an incredible price. You can drag easy presets onto your videos or combine effects to create your own unique visuals.

Gunfire
Turn any prop into a convincing weapon with HitFilm's photorealistic, fully 3D muzzle flashes. Create any kind of gunfire from pistols to miniguns and futuristic plasma rifles.

Lens flares
HitFilm's wide range of highly customizable lens flares enhance your lighting and add authenticity to your visual effects.

Lightswords
Easily create sci-fi's most iconic weapon using HitFilm and show the fanfilm community what you can do. An elegant effect for a more civilized filmmaker.
Invisibility and cloning
Create Predator camouflage and wizard invisibility cloaks with the versatile displacement effect, or use split screen and masking to clone your actors.

3D pre-built effects
A range of drag-and-drop smoke, fire, explosion and shockwave effects are included with HitFilm. They're ready to go, so all you need to do is drop them into place.

Debris
Falling Debris
Fire & Explosions
Bonfire
Fire Explosions
Sci-Fi Shockwave
Smoke
Missile Smoke
Smoke
Sparks
Sparks
Weather
Fluffy Cloud
Rain
Storm Cloud

Do you want even more stunning special effects and a powerful particle system? Check out HitFilm Ultimate »

Edit your movie in HitFilm
Import your videos, trim clips and add transitions with up to 10 video layers and 10 audio layers. At any point you can switch to creating visual effects without having to change applications.


Super fast workflow

Nobody likes having to transfer videos between different apps. If you edit with HitFilm you can switch effortlessly to 2D or 3D compositing and back again without having to wait for clips to render.

Transitions

A selection of high quality video and audio transitions are included to enhance your editing, from fades and dissolves to animated wipes.

Create new worlds using 3D compositing
HitFilm Standard includes 2D and full 3D compositing, which is revolutionary at this kind of price. Sophisticated techniques including green screen removal, virtual sets and cloning are easy to master within HitFilm.


Green screen
Easily remove your green screen backgrounds and replace them with something new, like a virtual set or exotic location. HitFilm's effects and layering features will give you quality results every time.

Green screen compositing

Genuine 3D environment
Switch to three dimensions to open up even more creative possibilities. You can even move your video layers in and around HitFilm's 3D effects to create unique visuals.

3D compositing


Fine tuning
A range of keying tools, including spill removal, light wrap and color correction, help you make high quality composites.

Temporal effects
Exclusive time displacement and channel shift effects join the speed ramping, motion trails and other time-based effects.

Masks
HitFilm's masking tools are great for creating sophisticated interaction between layers, tidying up the edges of your green screen studio or removing unwanted parts of an image or video.

Depth of field & motion blur
HitFilm's 3D cameras work realistically, with optional depth of field automatically blurring layers based on their relative distance from the lens. Turn on automatic motion blur for more realistic movement of your 2D and 3D layers.
Light & shadow
HitFilm's 3D lighting lets you create entirely virtual scenes or match the lighting from a live action shot by mixing different lights together, just as you would on a real set.

Need professional level compositing? The ability to import 3D camera tracking data? More temporal effects?

Check out HitFilm Ultimate »

Make your videos look like professional movies
Film looks
The 'film look' presets are a quick way to give your movies a professional appearance, whether you're going for an action blockbuster or a tense thriller.

Stunning filters
HitFilm Standard comes with over 65 effects for blurring, sharpening, distorting, warping, color correcting and stylizing to make your movies look better than ever before.
Audio

Channel Levels
Tone
Distort

Bulge
Displacement
Insect Vision
Magnify
Pond Ripple
Quad Warp
Reflection
Twirl
Waves
Witness Protection
Temporal

Echo
Jitter
Motion Trails
Speed
Stutter
Time Reverse
Blur & Sharpen

Angle Blur
Blur
Radial Blur
Sharpen
Zoom Blur
Generate

4-Point Color Gradient
Clouds
Color Gradient
Drop Shadow
Fill Color
Flicker
Gleam
Letterbox
Light Flares
Channel

Channel Blur
Channel Mixer
Channel Swapper
Keying

Chroma UV Blur
Color Difference Key
Crush Blacks & White Alpha
Difference Key
Erode White
Hue & RGB Key
Invert Alpha
Light Wrap
Luminance Key
Spill Removal
Stylize

Cartoon
Emboss
Glow
Mosaic
Neon Glow
Oil Painting
Solarize
Threshold
Tint
Color

Auto Color
Auto Contrast
Auto Levels
Brightness & Contrast
Color Balance
Color Temperature
Crush Blacks & Whites
Gamma
Hue Colorize
Hue Shift
Hue, Saturation & Lightness
Invert
Noise & Grain

Grain
Noise
Do you want more 110 filters and more high-end options? Check out HitFilm Ultimate »

Supporting your filmmaking
HitFilm is easy to use, especially if you're already familiar with video software. If you ever need to ask questions you'll find online assistance, video tutorials and a friendly community only a couple of clicks away.

Free video tutorials
A series of detailed video tutorials are available for free from HitFilm.com and from within the application itself, so that you'll never be without nearby assistance.

Visit the tutorials section

Home screen hub
The Home screen keeps you in touch with the HitFilm community, delivering the latest news, software updates and video tutorials direct to your computer.

Stay up-to-date
HitFilm is always being improved with optimizations and new features. As soon as an update is available the software will let you know. All point updates (1.1, 1.2, 1.3 etc) are entirely free.

Join the community

When you purchase HitFilm Standard you join an international community of filmmakers where everybody works together to watch your movies, give useful feedback, collaborate and assist.

Comprehensive documentation
You can find out about every feature of HitFilm Standard using its in-built help system. Quickly search for the feature you want to use and discover everything you need to know.

Friendly support
If you need extra help there's a growing global community to talk to and rapid assistance available through the HitFilm support center.

Share with the world

Be a HitFilm creator
Submit your movie and you might be promoted through the HitFilm website and You-Tube channel. All you need to do is tick a box and make a great movie and we'll help you get some more hits.


Integrated You-Tube upload
Everybody is on You-Tube and HitFilm makes it easier than ever, automatically converting your videos for optimum HD playback before uploading them to your channel.

Utilizes the latest hardware

GPU acceleration
HitFilm uses the power of your computer's graphics card for fast performance, even when working in full 3D with complex particle simulation. Use your graphics card for more than just games!

64-bit & 32-bit

If you have a 64-bit computer you can take advantage of your extra memory to create more complicated projects.

Multi-core aware

Whether you're using a regular dual core desktop or an ultra powerful six-core workstation, HitFilm Standard will make good use of all your system's resources.


Works with your files
Media organizer
The Project Media list takes care of all your videos, images and audio clips. You can organize them yourself or let HitFilm Standard do it for you, keeping everything neat, tidy and easy to find.

Format compatibility

You can use most common video, image and audio formats in HitFilm, including WMV, MP4, AVI, MOV and MXF. This means that whether you shoot on a camcorder, a DSLR or semi-pro cameras we've got you covered.

Multiple export formats
Export your videos using a standard template or by customizing your settings. With HitFilm you have full control over your exported videos.

What video formats does HitFilm support?

MP4 H.264 Import & Export
AVCHD Import (requires HitFilm Pro or Premium formats)
QuickTime Import (QuickTime install required on Windows)
AVI, M2T, M2TS, MTS, MXF (DVCPro HD), DV, HDV, WMV Video Import
HitFilm Pro also supports OpenEXR, Apple ProRes (Mac), GoPro CineForm (Win)
Sections/Browse similar tools
Guides and How to's
Acronyms / Also Known As
HitFilm Pro, HitFilm Express, HitFilm Standard, HitFilm Ultimate, HitFilm Ultimate Studio
Share software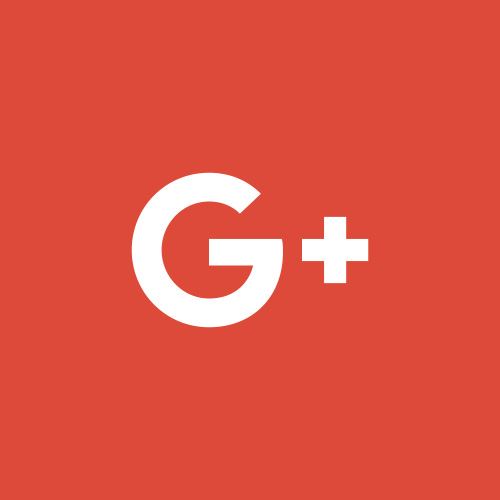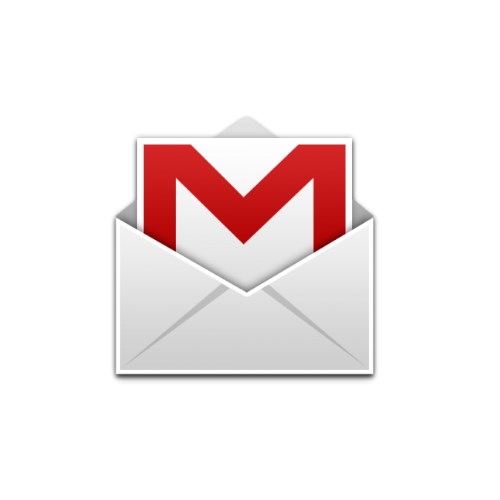 Notify me when software updated or report software
Email me when it has been updated
Report this software (dead link/new version)
| | |
| --- | --- |
| 2 reviews, Showing 1 to 2 reviews | |
Free Hitfilm Express is in version 9.0 too!
Review by Paulus
on Jul 20, 2018 Version: 9.0 OS: Windows 10 64-bit Ease of use: 9/10 Functionality: 9/10 Value for money: 9/10 Overall:
9/10
No comments. Rating it only.
Review by geerguy
on Feb 5, 2018 Version: 6.1 OS: Windows 10 64-bit Ease of use: 10/10 Functionality: 10/10 Value for money: 8/10 Overall:
10/10
| | |
| --- | --- |
| 2 reviews, Showing 1 to 2 reviews | |
| | |
| --- | --- |
| 1 tool hits, Showing 1 to 1 tools | |
Explanation
:
NEW SOFTWARE
= New tool since your last visit
NEW VERSION
= New version since your last visit
NEW REVIEW
= New review since your last visit
NEW VERSION
= New version
Latest version
Version number / Beta version number / Update version number and when it whas released.
Type and download
NO MORE UPDATES?
= The software hasn't been updated in over 2 years.
NO LONGER DEVELOPED
= The software hasn't been updated in over 5 years.
RECENTLY UPDATED
= The software has been updated the last 31 days.
Freeware
= Download Free software.
Freeware
Trialware
= Download Free software but some parts are trial/shareware.
Free software
= Download Free software and also open source code also known as FOSS (Free and Open Source Software).
Free software
Trialware
= Download Free software and also open source code but some parts are trial/shareware.
Freeware Ads
= Download Free software but supported by advertising, usually with a included browser toolbar. It may be disabled when installing or after installation.
Free software Ads
= Free Download software and open source code but supported by advertising, usually with a included browser toolbar. It may be disabled when installing or after installation.
Trialware
= Also called shareware or demo. Free Trial version available for download and testing with usually a time limit or limited functions.
Payware
= No demo or trial available.
Portable version
= A portable/standalone version is available. No installation is required.
v1.0.1 = Latest version available.
Download beta = It could be a Beta, RC(Release Candidate) or an Alpha / Nightly / Unstable version of the software.
Download
15MB
= A direct link to the software download.
Win
= Windows download version. It works on 32-bit and 64-bit Windows.
Win64
= Windows 64-bit download version. It works only on 64-bit Windows.
Mac
= Mac download version. It works on 32-bit and 64-bit Mac OS.
Mac64
= Mac OS download version. It works only on 64-bit Mac OS.
Linux
= Linux download version.
Portable
= Portable version. No installation is required.
Ad-Supported
= The software is bundled with advertising. Be careful when you install the software and disable addons that you don't want!
Visit developers site = A link to the software developer site.
Download (mirror link) = A mirror link to the software download. It may not contain the latest versions.
Download old versions = Free downloads of previous versions of the program.
Download 64-bit version = If you have a 64bit operating system you can download this version.
Download portable version = Portable/Standalone version meaning that no installation is required, just extract the files to a folder and run directly.
Portable version available = Download the portable version and you can just extract the files and run the program without installation.
Old versions available = Download old versions of the program.
Version history available = Complete changelog on our site.

= Windows version available.

= Mac OS version available.

= Linux version available.
Our hosted tools are virus and malware scanned with several antivirus programs using
www.virustotal.com
.
Rating
Rating from 0-10.
Browse software by sections