Search or Browse all software by sections
Tool
Description
Type
Rating
Comment
TubeDigger is powerful online video downloader from mostly any media site including sites where many other downloaders will give up. Even if your connection speed is slow TubeDigger tries to detect any possible bitrates/resolutions of online video and to download for you video of the best quality. Integrated media converter is simple in use and contains all required nowadays formats with possibility to adjust converting quality automatically. Downloader may also work as a recorder of live streams and specially for this it has two methods for fixing recorded FLV files.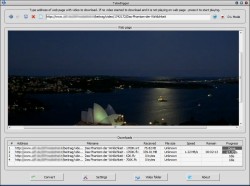 Click to enlarge screenshot
Latest version
5.5.5 (November 24, 2016)
Download sites
Visit developer's site
Download TubeDigger 5.5.5
[23.7MB]
[Win]
Supported operating systems

Windows
License
Shareware ($25)
Version history / Release notes / Changelog
5.5.5 25 Nov 2016
Added fast HTTP download via reconnect
Several improvements and bug fixes

View full changelog
All features
Download videos from many various sites
Record live streams, shows, cams, etc
Integrated free media converter - convert downloaded videos to any format including portable devices like iPod, iPhone, PSP, Mobile
Extract audio from downloaded videos
Easy to use - just type or drag URL of web page containing required video and download will start in a few seconds
Downloads resuming and video bitrates detection supported
Download subtitles from some sites in SubRip format
Download support through SOCKS proxies
Sections/Browse similar tools
Guides and How to's
Share software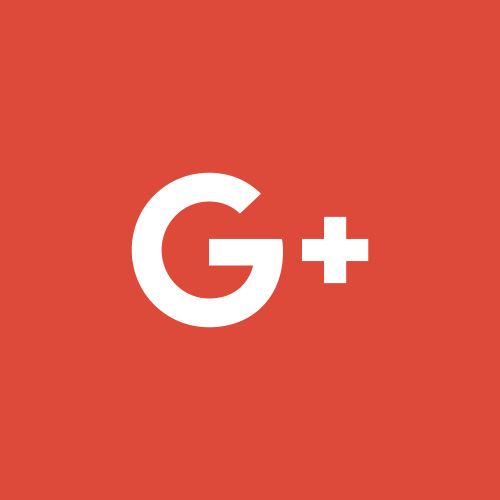 Notify me when software updated or report software
Email me when it has been updated
Report this tool (dead link/new version)
| | |
| --- | --- |
| 7 comments, Showing 1 to 5 comments | |

Very good program, worked for me to download videos on a paid subscription site with copyrighted streams running on "thePlatform" solution where all other programs had failed.
Only downside for me is that it automatically attempts to convert the .ts files to MP4, even when i don't want them converting.
Have emailed the developer who advised he will think about adding the option to disable this with the next version so fingers crossed.

Sep 22, 2016 Version: 5.5.3 OS: Windows 10 64-bit Ease: 8/10 Functionality: 8/10 Value: 10/10 Overall: 9/10

My 10 rating certainly mean it's "perfect" -- what is, especially for $25? -- but reflects just what a GREAT job Tubedigger does for me for a one-time $25 investment. It makes my video-capture, convert and repair so much easier (and fun). It is a fairly straightforward yet extremely powerful downloading, converting, and repairing tool, especially for losslessly capturing streaming video (usually without having to let the stream play). But even though it's straightforward, unless you experiment with it, you are likely to underestimate just how powerful it is.

Of course it won't capture every stream that's out there, but it will losslessly capture way more than any other not-complex tool I've tried. Just keep refreshing, changing the browser setting, toggling (if necessary) between Download Mode and Record Mode (which is still lossless, but is realtime playing-stream capture), looking for hidden links, etc. etc. It may seem like I can't get anything to download from a given site, but then I keep tweaking/"goosing" it and re-trying -- and suddenly it's capturing like crazy. You can open multiple instances, so if, say, TD is occupied capturing a "record" stream (i.e., one that you have to let play through for [still-lossless] capture), you can open another instance to keep working on other downloads.

One thing I've learned is that I should search for (safe) sites that are actually using the same source stream that TD *can't* capture. E.g., for some time now I can no longer get Tubedigger to capture directly from Hulu no matter what I try, but I've found that I *am* often still able to capture what was clearly the same stream from some other sites, e.g. TVGuide.com. But even there, some retries, refreshes, experimenting with settings (including changing the built-in browser between IE and Chromium) may still be necessary before it starts capturing (even in cases where another downloader might never get you there no matter WHAT you try).

And the converter is just WONDERFUL for quickly (usually without transcoding) making a balky or fully non-playable captured stream play beautifully. E.g., I recently captued a .ts file that would balk and stop when I tried to play it. I saw that it was actually encoded H.264 instead of as the expected mpeg2 transport stream. Tried lossless converting/repairing with AVIDemux 2.5 and 2.6 with various settings, and it just kept giving me error messages, crashes, and unplayable files. So I went to the Tubedigger converter, input the .ts file (had to change the selection dropdown from the default "Media Files" to "All Files" for the .ts file to be selectable). Then I just selected to convert to "MP4 (no transcoding)" and in 30 seconds it outputted an mp4 that played perfectly. Often, ticking "fix flv" when using the converter -- especially when the input is (no surprise here) an flv stream (even if it was encoded with H.264) -- and then again, converting to "MP4 (no transcoding)" will provide FAST, quality mp4 output. Even when you do have to resort to re-rendering, it is one of the faster converters I've seen, and easy to use.

I just can't image not having Tubedigger, especially as someone who only "kinda sorta" understands video. At $25 it's really a bargain. Email support is *extremely* responsive, and the website FAQs are really helpful.

Mar 29, 2016 Version: 5.5.1 OS: Windows 7 64-bit Ease: 9/10 Functionality: 9/10 Value: 10/10 Overall: 10/10

I was very pleased with this program. Using it I was able to download material that the Firefox DownloadHelper extension couldn't detect.

The program has its own built-in browser so you can access a site directly and then select the files you want. It does this by embedding Internet Explorer into TubeDigger. You may need to update your IE so it has the necessary plugins for Flash, etc. The program seemed very workmanlike and the instructions showed the author had a good understanding of the techniques involved.

The free trial version only downloads 50% of each file. So you can check if it does what you want before buying the full version.

I also got the 'Debugger found!' message mentioned in an earlier post. It turns out it was because I had SysInternals Process Monitor running on my PC. After I rebooted without procmon everything was fine.

Apr 21, 2014 Version: 4.7.5 OS: Vista Ease: 9/10 Functionality: 8/10 Value: 7/10 Overall: 8/10
I couldn't run TubeDigger. Every time it starts I get a popup with title: "Debugger Found!", and text: "Hey crack teamz! Plz mkae also some utube tutorials for this app." I have debuggers on my machine, but none were active. It seems they're overly paranoid :-(.
Mar 10, 2013 Version: 4.4.2 OS: Windows 7 64-bit Ease: 1/10 Functionality: 1/10 Value: 1/10 Overall: 1/10

Surprisingly it works with couple of sites which want you to download their own player and/or allow you to sample 5 to 10 minutes only without registering (or downloading their video player. Playback in browser stops after specified time, but tubedigger downloads the full video!

No downloader is able to download all videos from the net. this one downloads quite a few.



Nov 20, 2012 Version: 4.2.1 OS: WinXP Ease: 10/10 Functionality: 10/10 Value: 10/10 Overall: 10/10
| | |
| --- | --- |
| 7 comments, Showing 1 to 5 comments | |
| | |
| --- | --- |
| 1 tool hits, Showing 1 to 1 tools | - |
Explanation
:
NEW SOFTWARE
= New tool since your last visit
NEW VERSION
= New version since your last visit
NEW COMMENT
= New comment since your last visit
NEW VERSION
= New version
Type and download
NO MORE UPDATES?
= The software hasn't been updated in over 2 years.
NO LONGER DEVELOPED
= The software hasn't been updated in over 3 years.
RECENTLY UPDATED
= The software has been updated the last 31 days.
Freeware
= Free software.
Free software
= Free software and also open source code.
Freeware/Ads
= Free software but supported by advertising, usually with a included browser toolbar. It may be disabled when installing or after installation.
Free software/Ads
= Free software and open source code but supported by advertising, usually with a included browser toolbar. It may be disabled when installing or after installation.
Trialware
= Also called shareware or demo. Trial version available for download and testing with usually a time limit or limited functions.
Payware
= No demo or trial available.
Portable version
= A portable/standalone version is available. No installation is required.
v1.0.1 = Latest version available.
Download beta = It could be a BETA, RC(Release Candidate) and even a ALPHA version of the software.
Download
[15MB]
= A direct link to the software download.
[Win]
= Windows download version. It works on 32-bit and 64-bit Windows.
[Win64]
= Windows 64-bit download version. It works only on 64-bit Windows.
[Mac]
= Mac download version. It works on 32-bit and 64-bit Mac OS.
[Mac64]
= Mac OS download version. It works only on 64-bit Mac OS.
[Linux]
= Linux download version.
[Portable]
= Portable version. No installation is required.
Visit developers site = A link to the software developer site.
Download (mirror link) = A mirror link to the software download. It may not contain the latest versions.
Download old versions = Free downloads of previous versions of the program.
Download 64-bit version = If you have a 64bit operating system you can download this version.
Download portable version = Portable/Standalone version meaning that no installation is required, just extract the files to a folder and run directly.

= Windows version available.
= Mac OS version available.
= Linux version available.
Our hosted tools are virus and malware scanned with several antivirus programs using
www.virustotal.com
.
Rating
Rating from 0-10.
Browse software by sections