Our website is made possible by displaying online advertisements to our visitors.
Please consider supporting us by disabling your ad blocker or buy
PlayOn (record Netflix)
:)
Tool
Description
Type
Rating
Comment
SnagIt is a screen capture program that allows you to capture an exact copy of anything that appears on your Windows screen.
Trialware
($40)
OS:Windows Mac
Version:13.1.0
Released:Jan 25,2017
File size:101MB


Click to enlarge screenshot
Latest version
13.1.0 (January 25, 2017)
Download
Visit developer's site
Download Snagit 13.1.0
[101MB]
[Win]
Download Mac and other versions
Download Snagit Mac version
[~101MB]
[Mac]
Supported operating systems

Windows
Mac OS
License
Shareware ($40)
Version history / Release notes / Changelog
Version 13
24 January, 2017 Snagit 13.1.0
Shared Styles / Themes
Switch between sets of quick styles and colors in the color picker
Define multiple sets of quick styles per tool and share those sets with other users within an organization
Background Auto-Fill
Updated selection tool to automatically fill the backgrounds after moving or deleting content from your captures
Allows you to easily change around or remove objects from screenshots without having to recapture
Magic Wand
Select a point and adjust the tolerance to select like colors
Works with Background Auto-fill
Translation Workflow
Extract text from callouts and text markup within Snagit and get the text translated by exchanging an XLIFF file
Capture Info
Take any capture and automatically add on the application name, version number, when it was captured and on what OS
Panoramic capture now in the All-in-one workflow
Performance enhancements
Bug fixes
Supporting the latest changes Microsoft has been making to Windows 10
Better selection areas with the capture crosshairs
Touch improvements for multi-touch devices like Surfaces

View full changelog
All features
Capture Your Screen and Communicate More Effectively
Snagit gives you a simple way to create and edit screenshots or record videos to show a complex process, give detailed feedback, or share important information with the people who need it most.


Capture your PC and Mac
Capture an image or video of what you see on your computer screen. Record Skype calls or Google Hangouts with audio. Instead of traveling on site, capture meetings and interviews that you can watch and review later.


Enhance screenshots
Snagit is way more than just a snipping tool. Every screenshot can be customized with professional-quality markup tools. Quickly show what you're seeing without the frustration of writing out long, detailed explanations.


Deliver results
Show others instead of struggling to explain it. Whether you need to capture a website, record an online meeting, or send someone quick feedback in an email, Snagit screen capture helps you deliver key information.

Quickly capture your desktop screen
Snagit's image and video capture is powerful, but not complex. All-in-One Capture® grabs your entire desktop, a region, a window, or a scrolling window from any webpage or application—all with a single hotkey or click.

Snagit screen capture interface
Image capture - Make sure to capture exactly what you need. Click and drag anywhere on your screen to select a region with pixel perfect accuracy.

Video capture - Sometimes it's easier to talk things through. Create, narrate and trim quick videos of your screen for demos, feedback, reviews, and more.

Mobile capture - Capture beyond your desktop. Get TechSmith Fuse for your Android or iOS phone to send photos and videos from your mobile device straight to the Snagit editor.


Scrolling capture
Quickly capture a full-page screenshot even if it's not showing on the screen. Grab the horizontal, vertical, or entire scrolling area with just a click.


Panoramic capture
Capture wide, horizontal scrolls, infinitely scrolling webpages, and everything in between. Capture once, instead of taking individual captures and manually editing them together.

See How it Works

Create Animated GIF
Turn any short screen recording into an animated GIF. Perfect for showing off quick tasks and workflows.

See How it Works
Turn plain screenshots into clear, concise communication
Comment over screenshots using text boxes. Point out your ideas with arrows and shapes. Or simply highlight key areas. And Snagit's toolbar is completely customizable so all of your favorite tools stay front and center.

Snagit's dynamic editor turns a plain screen capture into clear communication
Background Auto-Fill and Magic Wand Tool - Seamlessly move or remove objects in a screenshot without affecting the original image quality. Perfect for fast image edits in documentation, website mockups, and more.

Add callouts, shapes, and text - Add personality and professionalism to your screenshots with a variety of pre-made styles, or you can create your own.

Resize images - Get your images to the correct size, right down to the pixel. Use the Resize option to enter new dimensions to scale the size of the image.

Snagit Stamps Icon
Snagit stamps
Personalize your images with stickers specifically designed for screenshots. Get the latest stamps straight from Snagit, or download previous stamps here.


Special effects
Add effects like border, shadow, and torn edges to your entire screen capture. Or, create your own custom style.


Library
Find all of your past captures without wasting time digging for them. Your screen captures are automatically saved to your library, with the most recent captures viewable all the time. Tag captures to always keep your projects organized.

Snagit Step Tool Icon
Magnify
Zoom in to show people exactly what you're seeing. Customize the outline color, zoom power, and size of your magnification.

See all image editing features ›

Simple, intuitive video screen capture
Context is everything. Record video of your desktop for simple how-tos, tutorials, or video instructions. Our video screen capture software is the best you'll find. With Snagit, there's no waiting. You can record your video, and share it within seconds.

snagit 13 webcam interface
Webcam recording - Toggle between webcam and screen recording during a video to add a personal touch with teammates or clients, no matter where they are.

Video trimming - Quickly get rid of any unwanted sections from your screen recordings. Remove ums, ahs, coughs, extra time from the beginning, middle, end, or any mistakes you want to correct.

Record audio - Include audio from either a microphone or your computer's system audio.
Sections/Browse similar tools
Guides and How to's
Share software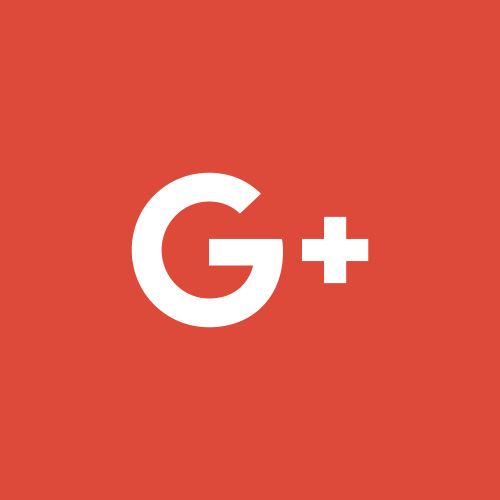 Notify me when software updated or report software
Email me when it has been updated
Report this tool (dead link/new version)
| | |
| --- | --- |
| 8 comments, Showing 1 to 5 comments | |

It does capture sound; it must be something up with your settings.

In any case, there is a beta version currently being tested that has a much improved interface and scrolling captures actually work without hassle!

Oct 16, 2015 Version: 12 OS: Windows 7 64-bit Ease: 10/10 Functionality: 8/10 Value: 8/10 Overall: 8/10

Seems like everyone loves to rave about SnagIt, but I have a lot of problems with it. The video capture is great, only the MP4 files it makes don't have sound when viewed through a browser. Pretty embarrassing when I upload a video for clients and they say there is no sound.

The screen capture tool is great, but the editor for marking it up is a big hassle. Try changing the border color of the text box, oops, it changes the text color at the same time. Try clicking the tiny spot where you need to grab to move a pointer on a callout box, whoops, another callout box, because I missed the tiny dot by a pixel. Hit the delete key to drop the box made by mistake, or hit ctrl-z to undo it, sorry, you have been put in text edit mode so those actions don't get rid of the box. You'll need to reclick the box after clicking some place else, then you can delete it, but hopefully you didn't accidentally make another box buy clicking wrong again.

I will admit, I cannot find a better alternative for screen capture. If the MP4 files would provide sound, they would be great.

Oct 15, 2015 Version: 3.33 OS: MacOSX Ease: 4/10 Functionality: 7/10 Value: 5/10 Overall: 4/10
Good tool for snapshots.Very useful software
Nov 30, 2013 Version: 11 OS: WinXP Ease: 9/10 Functionality: 9/10 Value: 9/10 Overall: 9/10
It's fine - works well, but evaluate the free Fasstone Screen Capture before you plunk down $40 for this.
Mar 1, 2007 Version: 8.2 OS: WinXP Ease: 8/10 Functionality: 9/10 Value: 1/10 Overall: 5/10

Best Capture tool I ever have used. Especially like the timed captur feature. Works on everything I have tried although it can be difficult to get working in timed mode on certain media types. Patience will be helpful here.... So far I haven't found something it wouldn't capture from.

The web site has great tutorials on it as well as instructional videos on how to use it. Huge downloads but informative.

Jun 23, 2005 Version: latest ver OS: WinXP Ease: 7/10 Functionality: 8/10 Value: 7/10 Overall: 8/10
| | |
| --- | --- |
| 8 comments, Showing 1 to 5 comments | |
| | |
| --- | --- |
| 1 tool hits, Showing 1 to 1 tools | - |
Explanation
:
NEW SOFTWARE
= New tool since your last visit
NEW VERSION
= New version since your last visit
NEW COMMENT
= New comment since your last visit
NEW VERSION
= New version
Type and download
NO MORE UPDATES?
= The software hasn't been updated in over 2 years.
NO LONGER DEVELOPED
= The software hasn't been updated in over 5 years.
RECENTLY UPDATED
= The software has been updated the last 31 days.
Freeware
= Free software.
Free software
= Free software and also open source code.
Freeware/Ads
= Free software but supported by advertising, usually with a included browser toolbar. It may be disabled when installing or after installation.
Free software/Ads
= Free software and open source code but supported by advertising, usually with a included browser toolbar. It may be disabled when installing or after installation.
Trialware
= Also called shareware or demo. Trial version available for download and testing with usually a time limit or limited functions.
Payware
= No demo or trial available.
Portable version
= A portable/standalone version is available. No installation is required.
v1.0.1 = Latest version available.
Download beta = It could be a Beta, RC(Release Candidate) or an Alpha / Nightly / Unstable version of the software.
Download
[15MB]
= A direct link to the software download.
[Win]
= Windows download version. It works on 32-bit and 64-bit Windows.
[Win64]
= Windows 64-bit download version. It works only on 64-bit Windows.
[Mac]
= Mac download version. It works on 32-bit and 64-bit Mac OS.
[Mac64]
= Mac OS download version. It works only on 64-bit Mac OS.
[Linux]
= Linux download version.
[Portable]
= Portable version. No installation is required.
[Ad-Supported]
= The software is bundled with advertising. Be careful when you install the software and disable addons that you don't want!
Visit developers site = A link to the software developer site.
Download (mirror link) = A mirror link to the software download. It may not contain the latest versions.
Download old versions = Free downloads of previous versions of the program.
Download 64-bit version = If you have a 64bit operating system you can download this version.
Download portable version = Portable/Standalone version meaning that no installation is required, just extract the files to a folder and run directly.
Portable version available = Download the portable version and you can just extract the files and run the program without installation.
Old versions available = Download old versions of the program.
Version history available = Complete changelog on our site.

= Windows version available.
= Mac OS version available.
= Linux version available.
Our hosted tools are virus and malware scanned with several antivirus programs using
www.virustotal.com
.
Rating
Rating from 0-10.
Browse software by sections