Search or Browse all software by sections
Tool
Description
Type
Rating
Comment
Lightworks, an Academy and Emmy award winning professional-grade editor with over 20 years of history in the film and broadcast industry. Having cut hundreds of films such as Pulp Fiction, The Departed, Centurion and Shutter Island, it includes a full feature set of editorial tools -- from advanced trimming and media management, to stereoscopic support and realtime effects including multiple secondary colour correctors. Lightworks has an advanced effects pipeline, utilizing the power of your GPU. And with support for up to 2K workflows with realtime effects, it is the most advanced editing application available. Lightworks Pro costs $60/year, more features, see version comparison.
Freeware
OS:Windows
Version:12.6.0 / 14.0 Beta
Released:Jan 6, 2017
File size:64.4MB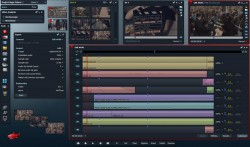 Click to enlarge screenshot
Latest version
12.6.0 / 14.0 Beta (January 6, 2017)
Download sites
Visit developer's site
Download Lightworks 12.6.0
[64.4MB]
[Win]
Download Lightworks 12.6.0 64-bit
[~64.4MB]
[Win64]
Download beta, Mac and other versions
Download Lightworks 14.0 Beta
[Win]
Download Lightworks Mac version
Supported operating systems

Windows
License
Freeware
Version history / Release notes / Changelog
Cross Platform Fixes and Features Since 14.0.0.0 revision 91232 Beta

Added RGB video waveform analysis
Added video-routing orientation toggle to the cogs menu (Fixed layout)
Added a "Clear" option as a way of removing "Recent" locations from the Import panel Places menu
Updated to latest licensing server compliance
Enabled RED R3D decode with Free version
Automatically move the current-time to the start of newly added transitions
Improved appearance and performance of Title Effects with keyframed size
Fixed drag/drop of tiles onto the content-manager icon
Fixed fullscreen preview when there are multiple monitors with differing sizes
Fixed EDL format display confusion
Fixed batch import panel "Content" column not working correctly
Fixed muted audio tracks setting being ignored when trimming
Fixed error failing to add a dissolve to the very end of a sequence
Fixed missing white section on tile timestrip
Fixed import panel file analysis causing delayed exit from the project
Fixed batch import panel Format column setting being ignored
Fixed import panel redraw after changing multiple formats in one go
Fixed timeline timestrip mouse behaviour
Fixed shared project spaces not working correctly
Fixed crash exiting a shared project space with the configuration panel open
Fixed inaccurate timeline marker position after trimming the end of the last clip in a sequence
Fixed EDL generation for clips whose reel ID was originally read from a media file
Fixed appearance of Canon XF 305 media file structure on import panel
Fixed missing clipboard in fixed layout
Fixed subsequent imports appearing as "Sound" only files
Fixed issue which caused the record viewer to become empty when switching back to 'Edit' view
Fixed crash applying Vimeo settings after signing in from the export panel
Fixed reading of uncompressed Quicktime audio
Fixed application hang creating proxy files from a bin of mixed media
Fixed erroneous 'missing log' warnings in EDLs
Fixed inability to search for wordings reliably
Fixed only the first proxy being deleted when deleting a number of proxies in a bin
Fixed "Pre-ingest sync" import option for audio only files
Fixed 'Full SD frames' output setting not working
The marked region on viewer timestrips is now more obvious
Prevented empty folders from being imported (via drag/drop)
Prevented clip cuts being unjoined on the clip timeline
Prevented stripping trailing punctuation characters from filenames when generating clip names for imports
Prevented hang when clicking on stacked time-markers
Prevented crash displaying images when inserting from a sequence into another
Dragging a transition now automatically closes the gap 'underneath' the effect (so that you can move it left/right)
When revealing the fullscreen preview, re-render the current frame if it's at thumbnail resolution
Avoided 'severe warning' messages in error.log (when assigning an audio mix to an empty edit)
Avoided issuing Fixed layout hints in Flexible layout
Now only enable the Free auto license IF there are no projects in the project space
Now always use the first frame of a media file for preview purposes (on the import panel)
Now treat CTRL+ALT+click the same as ALT+click when unjoining
Now keep menu panels open allowing for multiple option changes
Now continue creating proxies even if one of them fails (and log the failure)
Now use CTRL + Right Mouse Button for timeline 'Insert black' (CTRL + Left Mouse Button for 'replace black')
Made Cue Marker tagging/highlighting more intuitive
Made sure there's always an audio levels line drawn for tracks in new sequences
No longer consider the ' character to be illegal in filenames
The 'make subclip' key assignment now optionally makes subclips from cues if there's no mark
Ensured export always uses the Hi-Res media despite the Lo-Res option being selected on the project card
Disabled proxy generation for clips shorter than 1s
Now retain the current sequence position when switching from VFX/Audio back to Edit (when the Sequences tab is visible in the Content Manager)
Flush audio sample cache playfile references when deleting media files - which might fail otherwise
Allowed successive multicam clips to be loaded into the source viewer (Fixed layout)
Attempt to respect aspect ratio of source high resolution material when creating proxies
Mac OS X Specific Fixes and Features Since 14.0.0.0 revision 91232 Beta

N//A
Windows Specific Fixes and Features Since 14.0.0.0 revision 91232 Beta

Avoided generating 'couldn't set owner' messages in error.log file
Enabled D3D surface and texture cache management, preventing all GPU memory being consumed
Linux Specific Fixes and Features Since 14.0.0.0 revision 91232 Beta

N/A

View full changelog
All features
Editing

* Resolution, format and codec independent timeline
* Edit at 23.976, true 24, 25, 29.97, 30, 50, or 60 fps
* Advanced Multicam editing with unlimited sources
* Source/Record three-point editing
* Insert and Overwrite editing
* Replace, fit to fill, backfill
* Drag-and-drop replace editing
* Extend and Split edits
* A/V Sync indicators on timeline
* Single-click re-sync of whole timeline
* Multi-colored markers for edits and clips
* Matchframe for clips and subclips

Trimming

* Ripple
* Roll
* Slip and Slide
* Remove and Delete
* Asymmetric, multitrack trimming
* Dynamic trimming during playback
* JKL trimming
* Trim window
* Timeline trimming
* Keyboard and numeric moving and trimming
* Close Gap

Effects

* Third Party Plugin Support
* Alpha Channel Matte Transitions
* Global Transitions adds effects between In and Out points
* Real-time effects in SD, HD and 2K
* Speed Tool for varispeed changes
* Keyframe graphs
* Transitions, effects, and filters included
* Unlimited effects user templates
* Copy and paste effect attributes to multiple clips
* Effects layers with node-based compositing tool
* Bezier curves with movable motion paths
* Numeric control and keyframe capabilities

Tools

* Real-time, hardware accurate video vectorscopes and waveform monitors
* Multitrack Audio Mixer with full bus routing and multiple mixes
* Keyboard and user interface customization tool with templates for Avid and FCP keyboard mappings
* On-screen console controls
* Voice Over tool for adding narration directly to timeline
* Multi-split screen Viewer for original shot comparison
* Shot Sync - sync two sources for playback comparison
* Customisable BITC timecode and film footage overlays in Viewer

Colour Correction

* Real time Primary color correctors
* Real time Secondary color correctors
* Image control filters

Audio

* Subframe audio keyframing
* Real-time audio adjustments during playback
* OMF audio export with pan and volume levels
* Real-time, software-based audio normalization
* Onscreen multitrack mixing console
* External Mackie control surface support
* Real time fader automation
* Real-time audio filters and effects
* Mixed bit-rates and samples on timeline
* Audio level meters per track
* Pan controls
* Mute and solo controls
* Pre and Post Audio waveform display with realtime update

Application

* Full-screen, real-time SD, HD, and 2K preview on single or secondary display
* Multiple timelines open simultaneously
* Unlimited undo levels
* Unlimited video and FX tracks
* User preferences that can be moved from system to system
* Customizable keyboard and user interface buttons
* Customizable real-time effects settings
* Customizable render settings
* Customizable layouts
* Customizable track layouts
* Full Unicode support

Film

* Import RED media and DPX image sequences directly
* Include timecode and keycode in the same list
* Support for 35mm 3-perf, 35mm 4-perf, and 16mm-20 and mixed film formats
* View feet and frames in edit
* View keycode and ink number overlays on video
* 24-fps EDL import and export
* 24-fps EDL conversion to and from 29.97 fps
* Import ALE, FLX, and CSV files
* Track key numbers, ink numbers, video and audio timecode
* Output Cut list, Change list, Optical list, Pull list, Dupe list, Audio EDL

Media Management

* Media management tools for moving, copying, and consolidating media at edit or project level
* Powerful search capabilities
* Rename Clips to match media and vice versa
* Maintain master clips across multiple projects
* Clip colors in edit (match by source, reel or timecode)
* Custom comment fields
* Automatic reconnect to high-resolution media
* EDL and AAF import and export for metadata exchange
* Instant Save – no need to save project
* Batch export

3rd Party Support

* Inscriber Titlemotion
* Boris
* Combustion
* After Effects
* Premiere Plugins
* Digital Fusion
* Sapphire

I/O Support

* MXF Op1a, MXF OpAtom, Quicktime and AVI
* DV25, DVCPRO 25, DVCPRO 50, and DVCPRO HD
* MPEG-2 I-Frame SD and HD
* Uncompressed SD and HD at 8 bit and 10 bit
* Avid DNxHD*
* Apple ProRes*
* AVC-Intra*
* RED R3D*
* DPX 10 bit* and 16 bit*
* Sony IMX
* Sony XDCAM HD*
* Sony XDCAM EX*
* Sony XDCAM HD422*
* Panasonic P2
* Image Import and Export as stills or sequences (DPX, BMP, TARGA, JPEG, GIF, PSD, TIFF, DPX, JPEG2000, PICT, QT Image, SGI, and PNG)
* Export presets for Apple TV, iPhone, iPod
* Broadcast Wave Format with drop and non-drop frame timecode options
* Import and Export OMF I and OMF II
* Import and Export AAF
* MDA support for Edit While Capture with Geevs servers
* Telecine 29.97i to 24p pulldown removal
* 30fps and 25fps import to 24fps project
* Frame-accurate capture tool with support for batch, clip, and on-the-fly capturing
* Frame-accurate insert and assemble edit-to-tape
* Serial device control (RS-422, RS-232)
* FireWire device control

* available separately at extra cost
Sections/Browse similar tools
Guides and How to's
Acronyms / Also Known As
Lightworks Pro, Editshare Lightworks,Lwks
Share software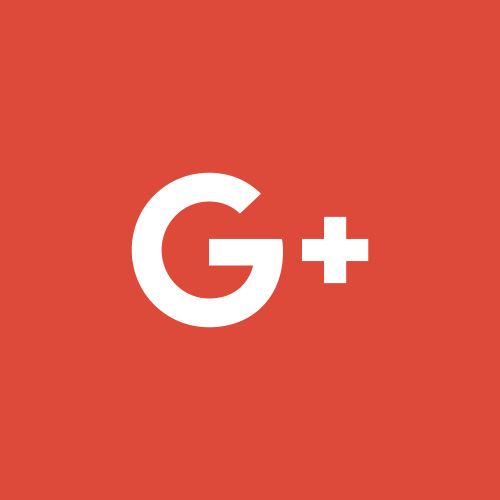 Notify me when software updated or report software
Email me when it has been updated
Report this tool (dead link/new version)
| | |
| --- | --- |
| 3 comments, Showing 1 to 3 comments | |

Have to agree with Andrew Post 2, . pretty crap and constantly froze computer.
Tools very complicated and fiddly.
Maybe for expert it might be ok but for normal users with average editing knowledge forget it

Dec 14, 2015 Version: 12.5.0 OS: Windows 8 64-bit Ease: 1/10 Functionality: 1/10 Value: 1/10 Overall: 1/10
In order to install this crap, you HAVE to be registered, without it it won't run. And the registration e-mail takes forever to arrive.
Aug 27, 2015 Version: 12.0.2 OS: Windows 8 64-bit Ease: 1/10 Functionality: 1/10 Value: 1/10 Overall: 1/10
I installed LightWorks 11.5.1 in Linux Mint 16 x64. It runs great and is a very feature rich NLE. Using the free version, you can only export to YouTube ready 720p h.264/aac mp4. Very good editor overall for free and works great in Linux....
Apr 6, 2014 Version: 11.5.1 OS: Linux Ease: 9/10 Functionality: 9/10 Value: 10/10 Overall: 9/10
| | |
| --- | --- |
| 3 comments, Showing 1 to 3 comments | |
| | |
| --- | --- |
| 1 tool hits, Showing 1 to 1 tools | - |
Explanation
:
NEW SOFTWARE
= New tool since your last visit
NEW VERSION
= New version since your last visit
NEW COMMENT
= New comment since your last visit
NEW VERSION
= New version
Type and download
NO MORE UPDATES?
= The software hasn't been updated in over 2 years.
NO LONGER DEVELOPED
= The software hasn't been updated in over 5 years.
RECENTLY UPDATED
= The software has been updated the last 31 days.
Freeware
= Free software.
Free software
= Free software and also open source code.
Freeware/Ads
= Free software but supported by advertising, usually with a included browser toolbar. It may be disabled when installing or after installation.
Free software/Ads
= Free software and open source code but supported by advertising, usually with a included browser toolbar. It may be disabled when installing or after installation.
Trialware
= Also called shareware or demo. Trial version available for download and testing with usually a time limit or limited functions.
Payware
= No demo or trial available.
Portable version
= A portable/standalone version is available. No installation is required.
v1.0.1 = Latest version available.
Download beta = It could be a Beta, RC(Release Candidate) or an Alpha / Nightly / Unstable version of the software.
Download
[15MB]
= A direct link to the software download.
[Win]
= Windows download version. It works on 32-bit and 64-bit Windows.
[Win64]
= Windows 64-bit download version. It works only on 64-bit Windows.
[Mac]
= Mac download version. It works on 32-bit and 64-bit Mac OS.
[Mac64]
= Mac OS download version. It works only on 64-bit Mac OS.
[Linux]
= Linux download version.
[Portable]
= Portable version. No installation is required.
[Ad-Supported]
= The software is bundled with advertising. Be careful when you install the software and disable addons that you don't want!
Visit developers site = A link to the software developer site.
Download (mirror link) = A mirror link to the software download. It may not contain the latest versions.
Download old versions = Free downloads of previous versions of the program.
Download 64-bit version = If you have a 64bit operating system you can download this version.
Download portable version = Portable/Standalone version meaning that no installation is required, just extract the files to a folder and run directly.
Portable version available = Download the portable version and you can just extract the files and run the program without installation.
Old versions available = Download old versions of the program.
Version history available = Complete changelog on our site.

= Windows version available.
= Mac OS version available.
= Linux version available.
Our hosted tools are virus and malware scanned with several antivirus programs using
www.virustotal.com
.
Rating
Rating from 0-10.
Browse software by sections