Our website is made possible by displaying online advertisements to our visitors.
Consider supporting us by disable adblocker or buy
Replay Video Capture
or
PlayON
and record Netflix!
Tool
Description
Type
Rating
Comments
Flowblade Movie Editor is a multitrack non-linear video editor for Linux released under GPL 3 license. Flowblade is designed to provide a fast, precise and as-simple-as-possible editing experience. Flowblade employs film style editing paradigm in which clips are usually automatically placed tightly after the previous clip - or between two existing clips - when they are inserted on the timeline. Edits are fine tuned by trimming in and out points of clips, or by cutting and deleting parts of clips. Film style editing is faster for creating programs with mostly straight cuts and audio splits, but may be slower when programs contain complex composites unless correct work flow is followed. Flowblade provides powerful tools to mix and filter video and audio.
Free software
OS:Linux
Version:1.16
Released:Mar 31,2018
File size:6.1MB

Latest version
1.16 (March 31, 2018)
Download
Visit developer's site
Download Flowblade 1.16
[6.1MB]
[Linux]
Download Flowblade old versions
Supported operating systems

Linux
License
Free software
Version history / Release notes / Changelog
Flowblade 1.16
Date: March 31, 2018

Flowblade 1.16 is the sixteenth release of Flowblade. This cycle we mostly had improvements, refinements and bug fixes building on existing features. A lot of time was spend on developing new video display code, but we didn't get any results there yet. Work on that front will continue, we have some issues that need to resolved eventually and the currently used technology is slowly on its way out.

Tool cursor timeline sensitivity
This is the biggest user visible change. Previously tool cursors didn't react in any way to the timeline contents, now they change appearence on appropriate positions to signal that some different edit actions are available.

With Insert tool and Overwite tool the cursor now changes on clip and Compositor ends to indicate that the user can drag the ends to lengthen or shorten the clips or Compositors. On top of Compositors cursor changes to indicate that Compositor can be dragged to a new position.
Trim tool now changes appearance to indicate which end of clip will be trimmed if Mouse Left is pressed and held.
Box tool now changes when entering selected box to indicate that box contents can be dragged sideways.
This feature was so far avoided by design based on the fact that it requires quite precise mouse positioning to initiate desired edits and larger target areas are easier and quicker to hit.

However, it has become clear that users prefer context sensitive tool cursors, the main evidence being that almost every other edit program has them, so this was now addewd to Flowblade. This will probably help beginner users more easily to get going with Flowblade.

the feature in on by default, but can be disabled to return to previous behaviour.

Tool cursors GUI update
Tool cursors appearance got an update as part of the timeline sensitivity work. The biggest change was to Overwrite tool cursor, it is now otherwise the same as the Insert cursor, except that it is red.

Compositor auto follow
It is now possible to set Compositors to automatically to follow their origin clips as clips are moved or trimmed. It is possible to set individual clips to remain manually editable even if auto follow is set on. This feature can flexibly offer good sides of both clip embedded Compositors and free flowing Compositors.

This mode is off by default and needs to activated from track popup menu.

Re-rendering rendered transitions
Rendered transitions can now be re-rendered e.g. when the clips that were used to render the transition have had new filters added.

It is also possible to batch re-render all rendered transitions. This is useful e.g. after leaving proxy mode before doing final render as in proxymode rendered transitions are rendered from proxy clips, and therefore are of worse quality then rendered transitions created from original media.

Clip markers
Users can now add markers to clips, before markers could only be added to timeline positions.

Some notable updates
Luma Wipe can now be made to run in reverse directions, earlier it could only be made alpha inverted.

A 'Playback' panel was added to Preferences dialog keep item count per panel low enough for quick discovery.

G'MIC Effects tool now works with G'MIC version 2.

Timewarp producer is used if available to have sound on forward slow/fast motion clips.

Compositors and Effects can now save and load parameter values.

Flatpak
Github user eszlari created a Flowblade 1.14 Flatpak which is already available on Flathub. Version 1.16 is coming there too in the coming weeks. We will post info on Google+ on that when it is done.

Contributions
atomicfile.py module was added by ratherlargerobot to make saving data more robust.

Николай Смольянинов provided a series of reports on missing translations strings, the coverage should now be close to 100%.

Future directions
The focus areas of next release will be animations, masks and compositing. So far the focus has squarly been on Flowblade as an editing tool, but now we will look for ways to expand application's feature set in this direction.

There are a number of approaches that can be tried here, and it is difficult beforehand to predict which will work out, so we will basically try everything and see how things turn out. The translations workflow update will deinately come too.

We will keep the 6 month release cycle, so next release will be sometime in the autumn.

Other bugfixes and improvements
Remove all prints with possible non-latin characters from save/load
Fix Issue #478, crash on small screens
Add info on rerendering proxies when in proxy mode telling user to change to original mode, issue #435
Show some info on alpha filters add to help users understand that they need to add compositor too
Make some missing blend modes available for translation, fix #461
Fix Issue #465, rendering frame sequences with PNG codec
Fix crash on media item double click, Issue #466
Fix small screen regression caused by new fade buttons, Issue #467
Fix Issue #436 with ruler marks in 23.98 and fractional framerates
Fix Issue #456 with batchrendering and unicode
Add audio sync error infos to translations
Fix #483, frames per image in image sequences
Fix audio muting bug #362
Make selected blanks stand out better
Make active keyframes stand out better
Remove all prints with possible non-latin characters from save/load to fix possible issues

View full changelog
Sections/Browse similar tools
Guides and How to's
Acronyms / Also Known As
Flowblade Movie Editor, Flowblade Video Editor
Share software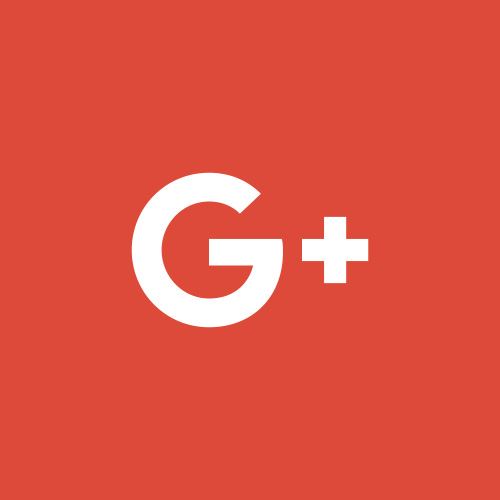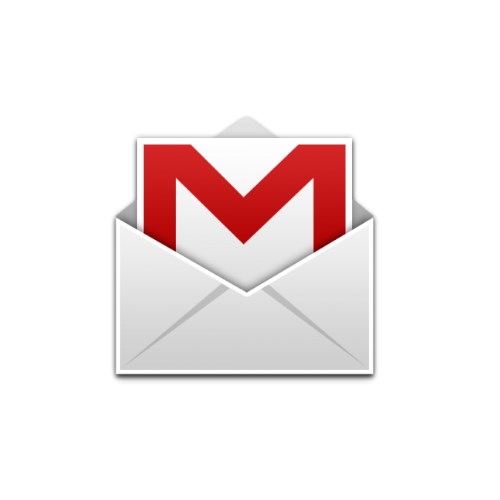 Notify me when software updated or report software
Email me when it has been updated
Report this software (dead link/new version)
| | |
| --- | --- |
| 1 reviews, Showing 1 to 1 reviews | |
Apr 4, 2017 Version: 1.12 OS: Linux Ease of use: 6/10 Functionality: 7/10 Value for money: 10/10 Overall: 8/10
| | |
| --- | --- |
| 1 reviews, Showing 1 to 1 reviews | |
| | |
| --- | --- |
| 1 tool hits, Showing 1 to 1 tools | - |
Explanation
:
NEW SOFTWARE
= New tool since your last visit
NEW VERSION
= New version since your last visit
NEW COMMENT
= New comment since your last visit
NEW VERSION
= New version
Type and download
NO MORE UPDATES?
= The software hasn't been updated in over 2 years.
NO LONGER DEVELOPED
= The software hasn't been updated in over 5 years.
RECENTLY UPDATED
= The software has been updated the last 31 days.
Freeware
= Download Free software.
Free software
= Download Free software and also open source code.
Freeware/Ads
= Download Free software but supported by advertising, usually with a included browser toolbar. It may be disabled when installing or after installation.
Free software/Ads
= Free Download software and open source code but supported by advertising, usually with a included browser toolbar. It may be disabled when installing or after installation.
Trialware
= Also called shareware or demo. Free Trial version available for download and testing with usually a time limit or limited functions.
Payware
= No demo or trial available.
Portable version
= A portable/standalone version is available. No installation is required.
v1.0.1 = Latest version available.
Download beta = It could be a Beta, RC(Release Candidate) or an Alpha / Nightly / Unstable version of the software.
Download
[15MB]
= A direct link to the software download.
[Win]
= Windows download version. It works on 32-bit and 64-bit Windows.
[Win64]
= Windows 64-bit download version. It works only on 64-bit Windows.
[Mac]
= Mac download version. It works on 32-bit and 64-bit Mac OS.
[Mac64]
= Mac OS download version. It works only on 64-bit Mac OS.
[Linux]
= Linux download version.
[Portable]
= Portable version. No installation is required.
[Ad-Supported]
= The software is bundled with advertising. Be careful when you install the software and disable addons that you don't want!
Visit developers site = A link to the software developer site.
Download (mirror link) = A mirror link to the software download. It may not contain the latest versions.
Download old versions = Free downloads of previous versions of the program.
Download 64-bit version = If you have a 64bit operating system you can download this version.
Download portable version = Portable/Standalone version meaning that no installation is required, just extract the files to a folder and run directly.
Portable version available = Download the portable version and you can just extract the files and run the program without installation.
Old versions available = Download old versions of the program.
Version history available = Complete changelog on our site.

= Windows version available.

= Mac OS version available.

= Linux version available.
Our hosted tools are virus and malware scanned with several antivirus programs using
www.virustotal.com
.
Rating
Rating from 0-10.
Browse software by sections