Our website is made possible by displaying online advertisements to our visitors.
Please consider supporting us by disabling your ad blocker or buy
PlayOn (record Netflix)
:)
Tool
Description
Type
Rating
Comments
Flowblade Movie Editor is a multitrack non-linear video editor for Linux released under GPL 3 license. Flowblade is designed to provide a fast, precise and as-simple-as-possible editing experience. Flowblade employs film style editing paradigm in which clips are usually automatically placed tightly after the previous clip - or between two existing clips - when they are inserted on the timeline. Edits are fine tuned by trimming in and out points of clips, or by cutting and deleting parts of clips. Film style editing is faster for creating programs with mostly straight cuts and audio splits, but may be slower when programs contain complex composites unless correct work flow is followed. Flowblade provides powerful tools to mix and filter video and audio.
Free software
OS:Linux
Version:1.12
Released:Mar 18,2017
File size:6.4MB

Latest version
1.12 (March 18, 2017)
Download
Visit developer's site
Download Flowblade 1.12
[6.4MB]
[Linux]
Download Flowblade old versions
Supported operating systems

Linux
License
Free software
Version history / Release notes / Changelog
Flowblade 1.12
Date: March 18, 2016

Flowblade 1.12 is the fourteenth release of Flowblade.

In this cycle the main developments were the adding of new tools for the first time since 0.14, and the increased level contributions the project received.

Much time was spend on creating an AppImage for the project but unfortunately no satisfactory end result was reached, so there will not be an AppImage with latest dependencies available for Flowblade yet.

Even with this and some redesign related delays we were able to advance the project at a reasonably pace.

Box tool

New Box tool is provided to help with the use case of moving a range containing media on multiple tracks to another point in the sequence. This has previously required multiple edit steps to achieve. The Box tool will reduce the number required edit actions.

The main intended use case is probably best explained with a video: https://vimeo.com/207310517

Trim tool Ripple mode

Every use of Trim tool will cause the edited track to lose sync with other tracks after the trim point. The Ripple mode enables in most cases doing trims while maintaining sync with other tracks. Some points on Trim Ripple mode:

Sync is maintained by changing the lengths of the closest blank on other tracks. This might not produce the edit you wish to achieve, in that case you will need to use Trim tool in default mode and do the edit in multiple steps.
No overwrites are allowed to happen so the available trim length is constrained by blank lengths on other tracks.
This tool is not provided as a separate tool and it is not given a GUI top level representation because it became clear that the resulting multitrack edit can be found confusing by many users
The tool can be accessed by toggling the Trim tool mode using 'R' key when timeline has keyboard focus.
Contributions

We added a new category 'Developers' in the About dialog for contributors producing multiple patches and taking part in development discussions. The first developers that were added to this category were Steven van de Beek and Nathan Rosenquist.

Steven van de Beek

Fix loading of projects with unicode names.
Fix "Size/height" for multiple filters in "Transform" group
Fix Render Folder from Preferences not being copied to Render panel
Change .xml file to associate Flowblade logo to .flb files.
Optionally Show Full Filenames in Media items
Render with multiple threads and allow drop frames in playback.
Nathan Rosenquist

Add option to hide file extensions during import for cleaner media names
Round FPS to whole numbers for NTSC time code to get NTSC timocode correct
Fix updating bin file count after deleting files
Make 'End' key and move playhead to the end of sequence.
Explain video gamma problem on certain systems.
AVFilters

MLT 6.2.0 added AVFilters support. Flowblade now offers additional filters if you have MLT > 6.2.0 with AVFilters module installed.

Lut3D This makes possible to and similar film emulation filters that are available in G'Mic by .cube files.
Zoom/Pan Similar functionality current "affine" filter but the performance is much better
Color Channels Mixer This makes possiböle to use color data of one chhel to determine color output of another channel. Basic exmple would be making green shirt blue by using green color data to display blue color.
Perspective Stech image in way that can enable changing perspective
Lens correction AV Filter that corrects typical lens errors.
Translations

We got a new Russian translation by Nikolai Smoljaninov. There are over 100 million Russian spekers in the world and most use localised applications, so this widens the potential user base in a big way.

Hungarian and German translations got updates by Péter Gábor and Mario Dejanovic.

Future directions

Move to 2 releases per year instead of 3. The release overhead and assosiated project slowdown has been getting bigger lately and with container formats possibly added to release requirements it is better to make the development cycles a bit longer to get overall better development throughput.

Container formats and Wayland support These technologies are still beinge developed and adopted. Solutions here are being worked on will be made available when ready.

Focus areas for next cycle include continued work on Issue list and Roadmap, Clip Compositors that automatically follow clips even across tracks will be attempted, tool integration hopefully gets a bit of attention, small website update and more tutorial videos will be done.

Other bugfixes and improvements

Fix extraraeditors.py translation problems (Péter Gábor)
Add missing params for translations (Péter Gábor)
Fix trim view for blank match frames
Set insert tool active after project load
Make marker graphic a bit more visible in dark theme
Make Trin and Roll edits snap
Make Spacer tool snap
Add higher bitrates for h264 and Theora codes for 4K encoding
Add 4K profiles for projects and rendering
Makes tracks number selection free with max. 9 tracks available
Add center playhead on arrow move preference
Make Control key keep aspect ratio when scaling with Affine Blend GUI editor
Fix adding graphics default length in and out to Image Sequences media
Add Compositor values copy-paste feature
Make Control key move image 10px for every arrow key press in Geometry editors
Make Mouse scroll zoom/scroll by selecting a preference.

View full changelog
Sections/Browse similar tools
Guides and How to's
Acronyms / Also Known As
Flowblade Movie Editor, Flowblade Video Editor
Share software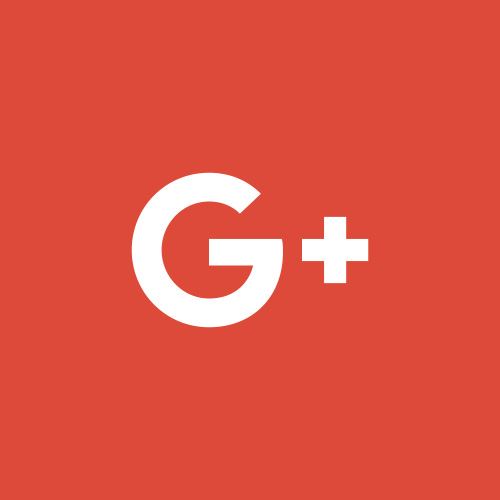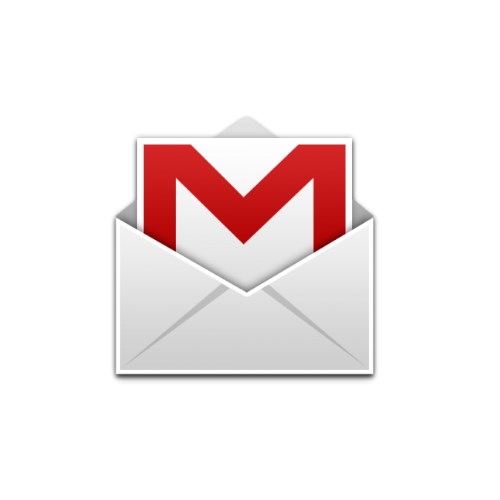 Notify me when software updated or report software
Email me when it has been updated
Report this software (dead link/new version)
| | |
| --- | --- |
| 1 reviews, Showing 1 to 1 reviews | |
Apr 4, 2017 Version: 1.12 OS: Linux Ease of use: 6/10 Functionality: 7/10 Value for money: 10/10 Overall: 8/10
| | |
| --- | --- |
| 1 reviews, Showing 1 to 1 reviews | |
| | |
| --- | --- |
| 1 tool hits, Showing 1 to 1 tools | - |
Explanation
:
NEW SOFTWARE
= New tool since your last visit
NEW VERSION
= New version since your last visit
NEW COMMENT
= New comment since your last visit
NEW VERSION
= New version
Type and download
NO MORE UPDATES?
= The software hasn't been updated in over 2 years.
NO LONGER DEVELOPED
= The software hasn't been updated in over 5 years.
RECENTLY UPDATED
= The software has been updated the last 31 days.
Freeware
= Free software.
Free software
= Free software and also open source code.
Freeware/Ads
= Free software but supported by advertising, usually with a included browser toolbar. It may be disabled when installing or after installation.
Free software/Ads
= Free software and open source code but supported by advertising, usually with a included browser toolbar. It may be disabled when installing or after installation.
Trialware
= Also called shareware or demo. Trial version available for download and testing with usually a time limit or limited functions.
Payware
= No demo or trial available.
Portable version
= A portable/standalone version is available. No installation is required.
v1.0.1 = Latest version available.
Download beta = It could be a Beta, RC(Release Candidate) or an Alpha / Nightly / Unstable version of the software.
Download
[15MB]
= A direct link to the software download.
[Win]
= Windows download version. It works on 32-bit and 64-bit Windows.
[Win64]
= Windows 64-bit download version. It works only on 64-bit Windows.
[Mac]
= Mac download version. It works on 32-bit and 64-bit Mac OS.
[Mac64]
= Mac OS download version. It works only on 64-bit Mac OS.
[Linux]
= Linux download version.
[Portable]
= Portable version. No installation is required.
[Ad-Supported]
= The software is bundled with advertising. Be careful when you install the software and disable addons that you don't want!
Visit developers site = A link to the software developer site.
Download (mirror link) = A mirror link to the software download. It may not contain the latest versions.
Download old versions = Free downloads of previous versions of the program.
Download 64-bit version = If you have a 64bit operating system you can download this version.
Download portable version = Portable/Standalone version meaning that no installation is required, just extract the files to a folder and run directly.
Portable version available = Download the portable version and you can just extract the files and run the program without installation.
Old versions available = Download old versions of the program.
Version history available = Complete changelog on our site.

= Windows version available.

= Mac OS version available.

= Linux version available.
Our hosted tools are virus and malware scanned with several antivirus programs using
www.virustotal.com
.
Rating
Rating from 0-10.
Browse software by sections