Updated October 3, 2004
Use the blue menu here below to navigate.
Using - SubRip
This program can extract Subtitles/Subpictures from a DVD Movie into various formats which can later be encoded into the new encoded movie

NOTE: This section of the guide follows the example of "Doom9's Multiple audio tracks in a SVCD and subtitles" guide!
NOTE: The version of SubRip used here is a "Sequel" to the original created by Brian, you can download the new version HERE!

Step 1(a/b/c/d/e) - Click on "

File

" and select "

Open VOB(s)

", then click on "

Open IFO

" and open your movie's IFO file. Now select the language you wish to create Subtitles for. Under "

Action

" select "

Save SubPictures as BMP

" and make sure "

TC & Res

" in the "

Options

" are selected. Now click on "

Start

" and write a filename. (

* Example: ENG for English, incase you want to create several languages

! *)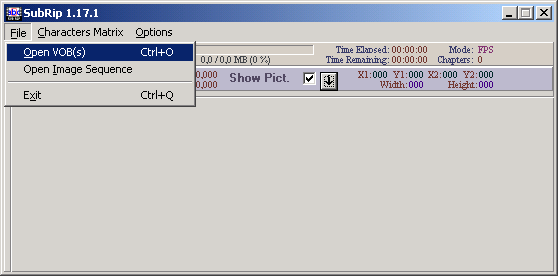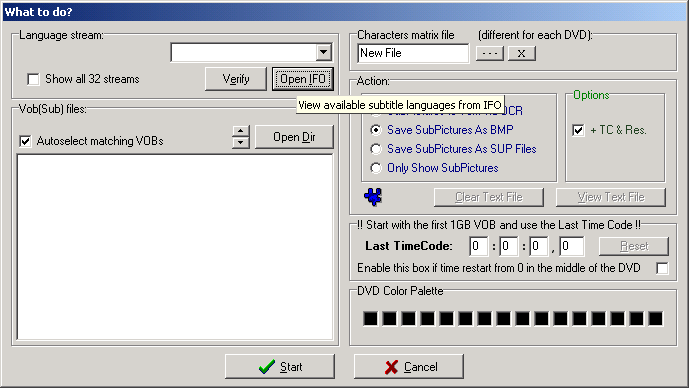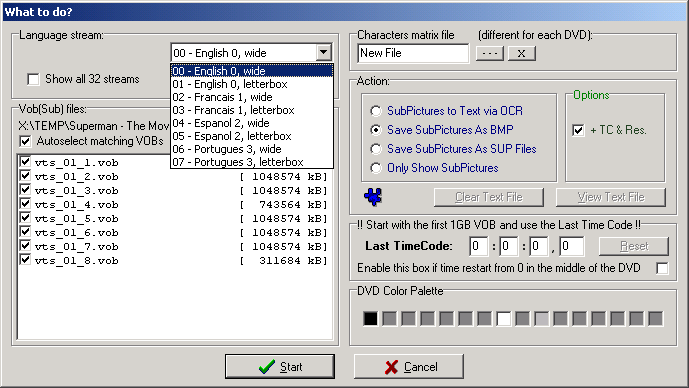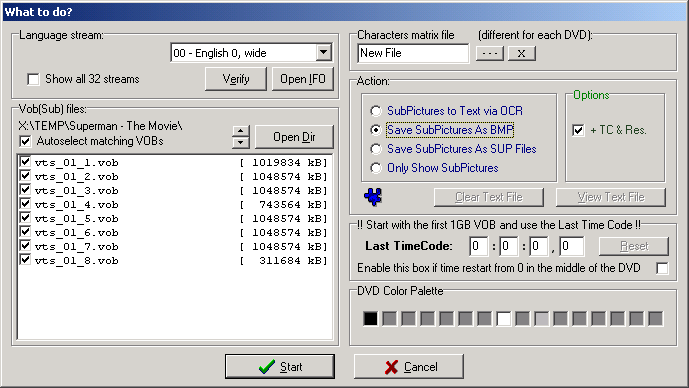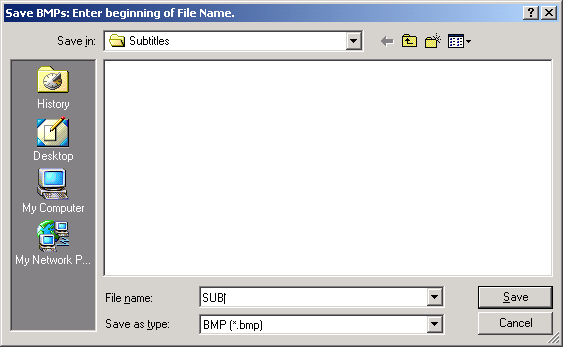 Step 2(a/b/c/d) - As soon as the program starts, you will get a popup window, here you select the "

Preset

" of your Subtitles, for this example i've selected I-Author. In the "

Cropping

" category make sure to select "

Bottom

" under the "

Vertical Alignment

" so the subtitles don't appear on top of your movie. In the "

Positioning

" categiry, select "

Allow BMP position change

" and set to "

Keep original position

" when you are done, click on "

OK

" to begin.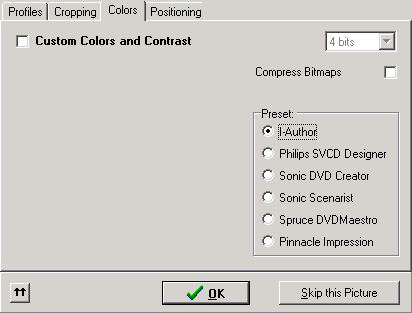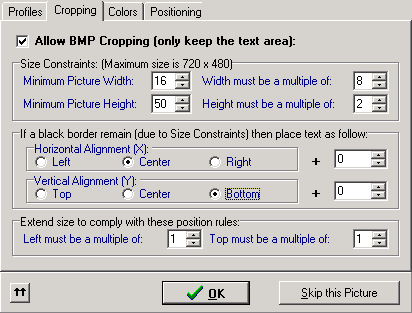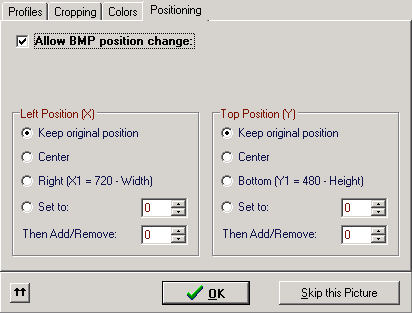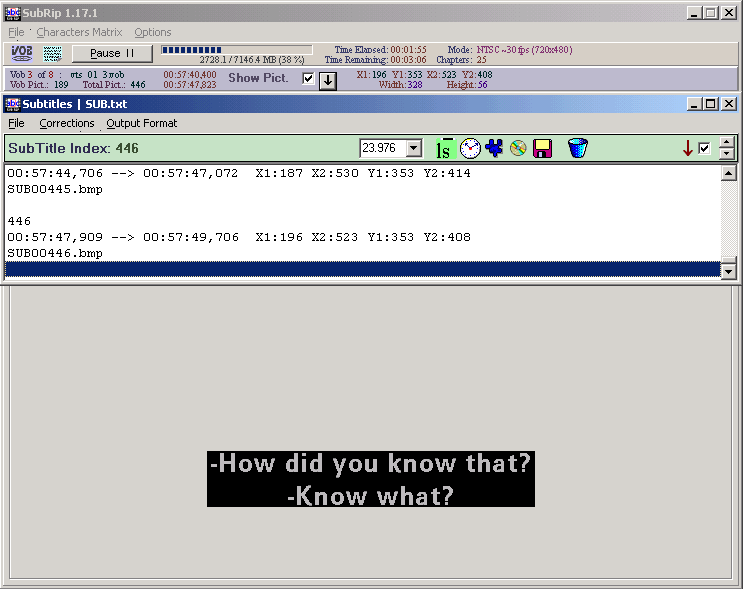 Step 3(a/b/c/d) - Once the program has finished creating the BMP's, click on "

Output Format

" and select "

Set Output Format

" and make sure to setit to the correct format under the "

Graphical Formats

", here i've selected "

I-Author (*.txt

)". Now click "

Convert to this Format

" then click on "

File

" and select "

Save As

" and type a filename and click on "

Save

" to create your subtitles definition txt file.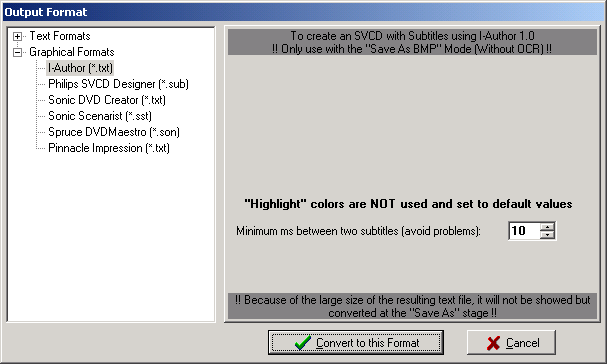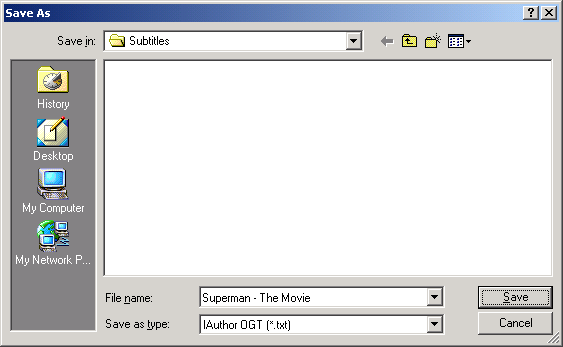 Using - I-Author Deluxe

I-Author Deluxe for SVCD is the ONLY known program which is capable of Muxing an SVCD Video Stream with Subtitles to create switchable titles like in a DVD Movie. It is also capable of creating a True 5.1 MPEG2 Surround Sound, however no known DVD is capable of playing it.
Step 1(a/b) - In the "Video" click on the "..." and select your MPV (MPEG Video, must be MPEG2!) Video, then under "Audio #1" select your first "Stereo" or "Multi-channel surround" MP2 file. You can add a Secondary MP3 file under the "Audio #2" to create a 5.1 audio or have two languages (Each on different Audio Track) in the same movie.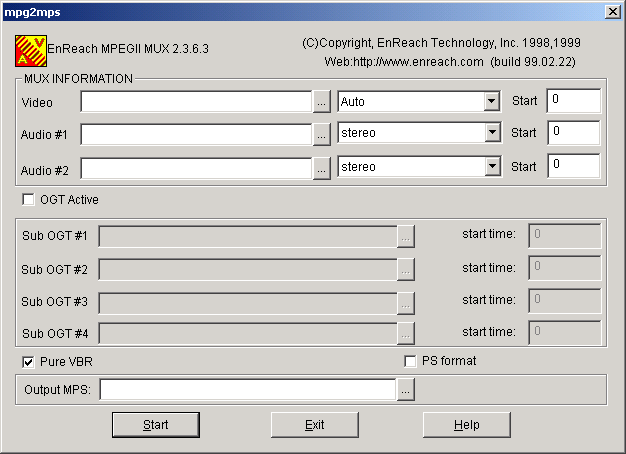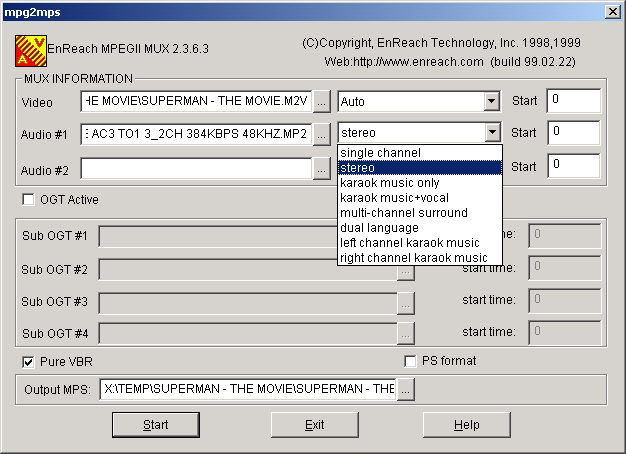 Step 2(a/b) - If you want to Integrate "

Switchable Subtitles

" then enable the "

OGT Active

" and select the "

Sub OGT #1

" which you created using "

SubRip

" previously. You can include upto 4 different subtitle tracks. Now select the "

Output MPS

" location and filename and click on "

Start

" to being the Muxing process.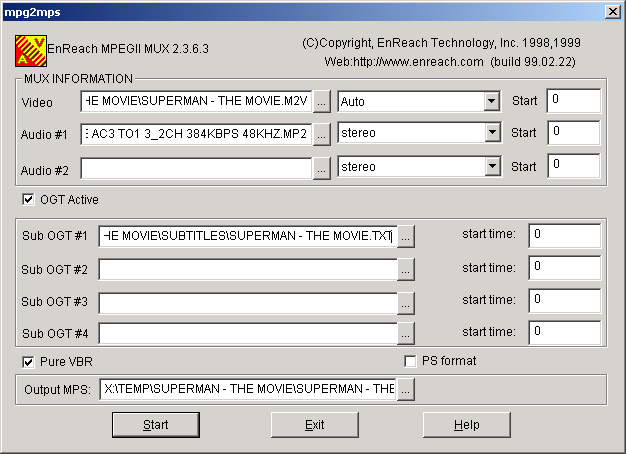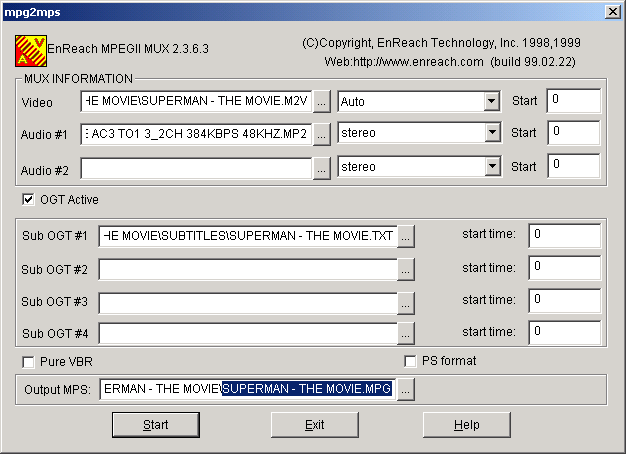 Next - Authoring [Burn! Baby Burn!]