Use the blue menu here below to navigate.
Using - TMPGEnc - Manual
This is the number one encoding program out there, it has a bit of everything in it, it can encode MPEG1 and MPEG2 and gives you total control over every aspect of the encoding, not to mention the many filters it includes, and on top of it, it has two versions, a Freeware and a Trialware, however, in the Free version, the MPEG2 encoding IS limited to upto 30 days.
Step 1 - Open TMPGEnc (1a), Press "Browse" in "Video Source" and select the D2V file you created earlier (1b), or if you are using an AVI as source, select that instead. Now Press Browse in the "Audio Source" and select the Audio File which was created earlier (1c ), Now press the Load button to Open a Template of your choice (1d).

1a )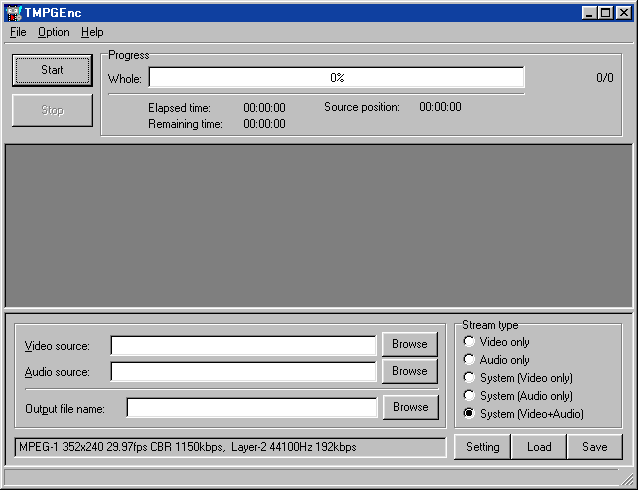 1b )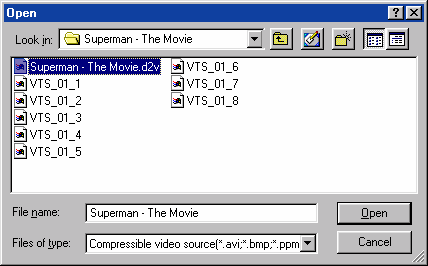 1c )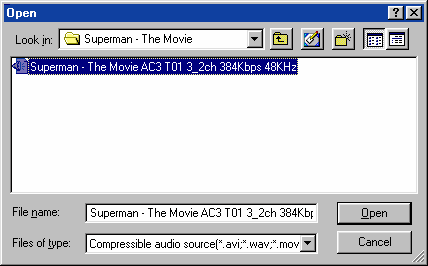 1d )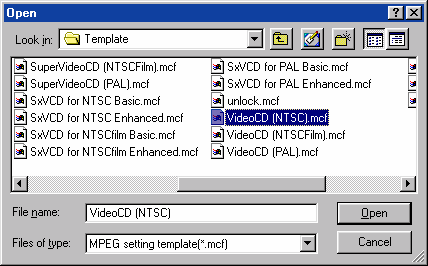 Step 2a - Press "Settings", and go into the "Advanced ", and double-click the "Source Range". If you want to author the resulting file into a DVD Media, then I suggest you change the Audio Frequency to 48000 Hz instead of 44100 Hz, as DVD specs require it. goto the "Audio" section of TMPGEnc and make sure you select it!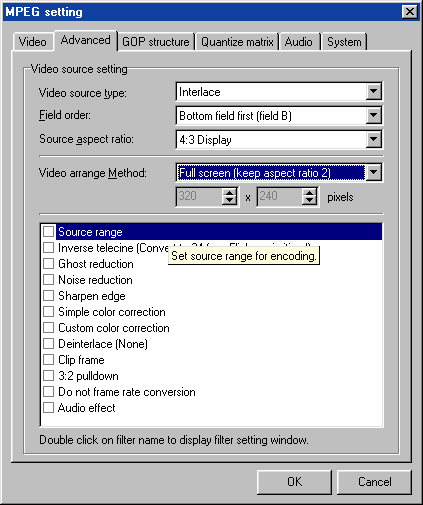 Step 2b - S elect the Start and End frames for the first part of the movie .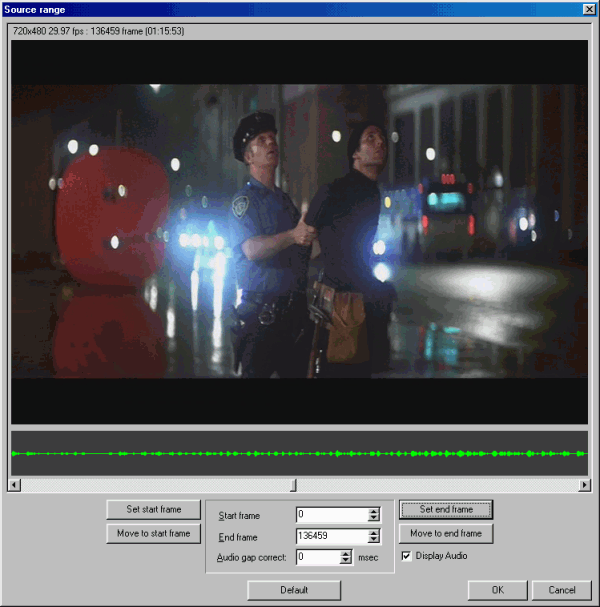 Step 2c - Now select the "Output file name" for the first part.



Step 2d - press the Start button and the encoding will start.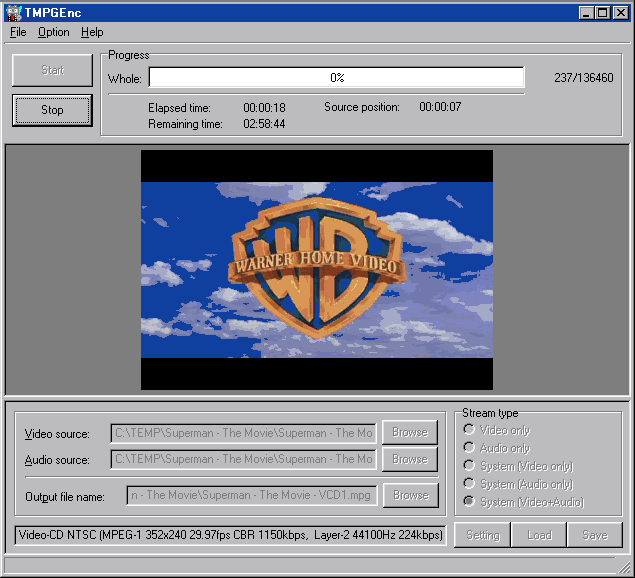 Step 3 - When Encoding of part one is done, Press the "Settings " again, and go back to the "Advanced" and double-click " Source Range" and change the start and ending frames for the second part (3a), N ow select the "Output file name" for the second part (3b) and press the "Start" button again (3c).

3a )

3b )




3c )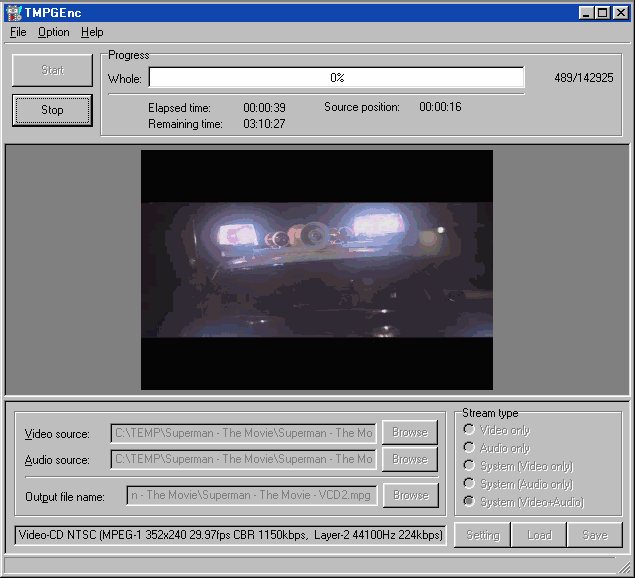 Next - Authoring [Burn! Baby Burn!]