Use the blue menu here below to navigate.
Chapter-X-Tractor
This program is capable of accessing the DVD Movie's IFO file and extracting the Chapters Information so it will be used in to create a VCD/SVCD with the same Chapter Points, so when you use the Remote Control you can jump from chapter to chapter.
Step 1a - Load Chapter-X-Tractor (1a) and press the " Open IFO" button.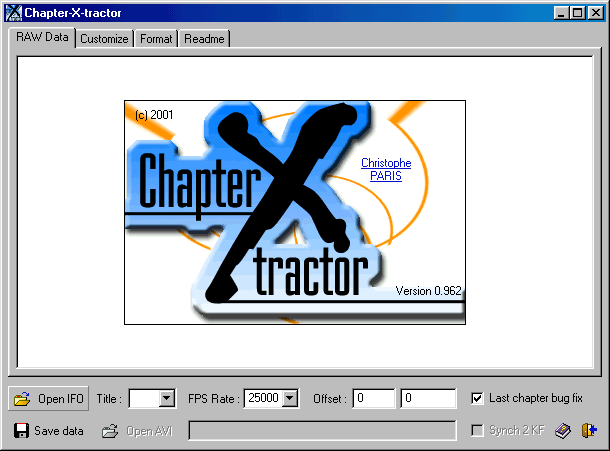 Step 1b - Select the Movie IFO file which you ripped earlier.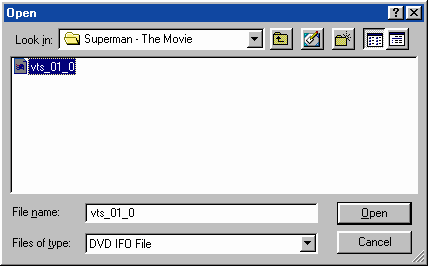 Step 2a - You will now see all the information needed in the "RAW Data" field.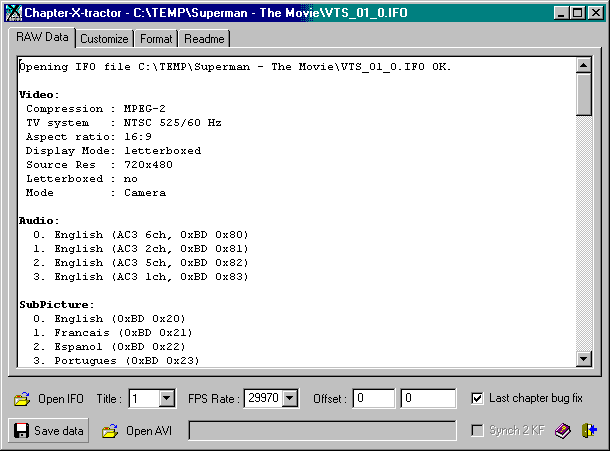 Step 2b - Now Press the "Save data" button, and select a filename for the Chapter Information.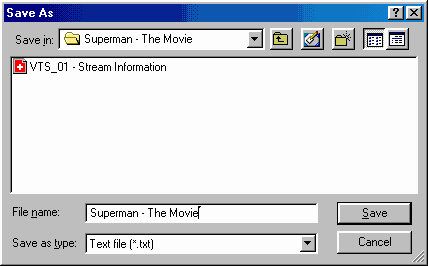 NOTE: In Order for the Chapters to be accepted by VCDEasy you must copy the contents of the "RAW Date" into the Clipboard! or for VCDwizard, you must copy the conents of "Format" in order for it to work! (latest 2.8.2 doesn't need it!)
Choose your Authoring program: