Use the blue menu here below to navigate.
Using - VCDwizard
This program is similiar to VCDEasy and the old TSCV program, it uses a built-in variation of VCDimager and CDRDao to create a 100% Standard VCD Image which you can burn with any program which supports Cue/Bin files. You get all the basic functions including Chapters.
Step 1 - Open VCDwizard, and select which type of movie you are authoring and press the "OK" button.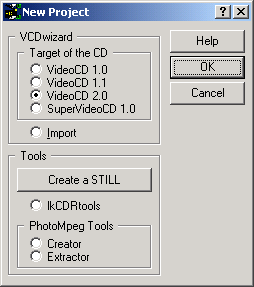 Step 2a - Drag your MPG file into the "Track List".
Step 2b - Drag and Drop your Chapters Text File which you created earlier using Chapter-X-Tractor, ontop of the MPEG movie file, this will popup a message saying the amount of chapters that have been added, click on the "OK" button to continue.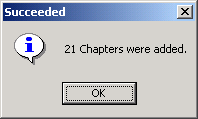 Step 2c - If Chapters were added currectly, they should be visible under the "Entry's" section and the bottom, if you are satisifed with the results, click on the "Next" button to continue.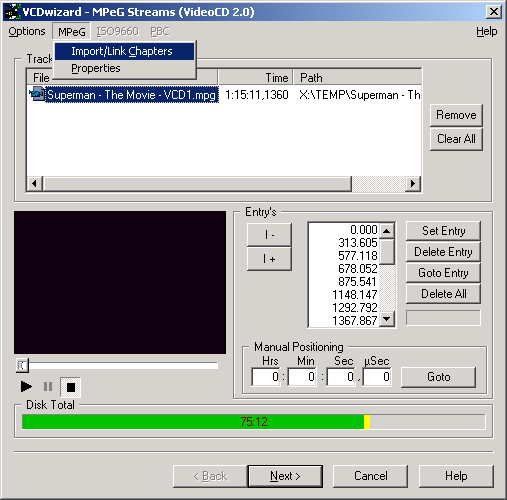 Step 3a - In the "PVD" settings you select the "Volume Label" of your movie, also select if you wish to add compatibility with a CD-I Player by selecting the "Include CD-I", and when you are done, press "Next" to continue.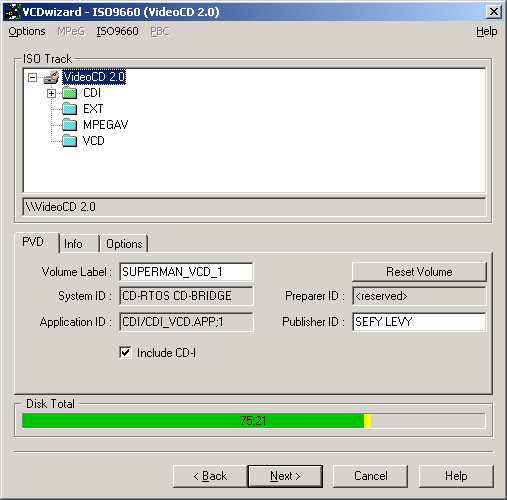 Step 3b - In the "Info" category you can also write down the "Album ID" if you want, press "Next" to continue.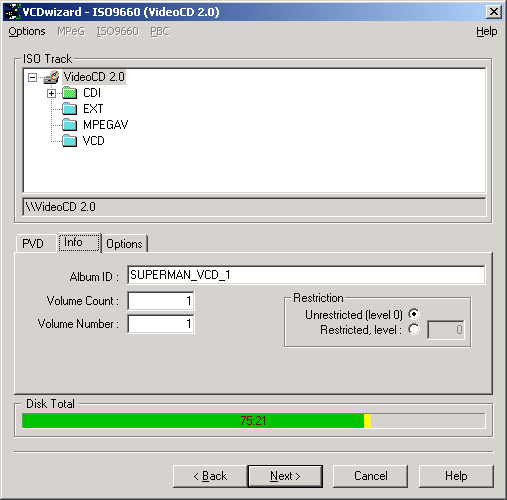 Step 3c - In the "Options" category you can select the "Relaxed ASP" for the Chapter Points and the "Leadout Pause". press "Next" to continue.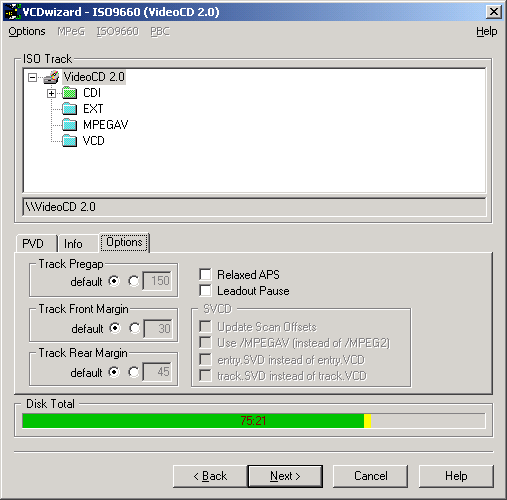 Step 4a - In the "PBC" is where we setup the Chapters, drag the file from under the "Streams" section, and all the Chapters you made earlier into the "PBC" section.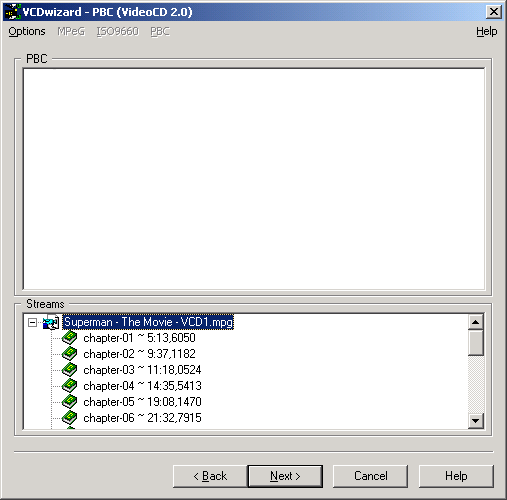 Step 4b - When you drag the chapters into the "PBC" you will get a popup window as below, select "PlayList" and click on "OK"



Step 4c - If all was done correctly, it should look something like this. and press "Next" to continue.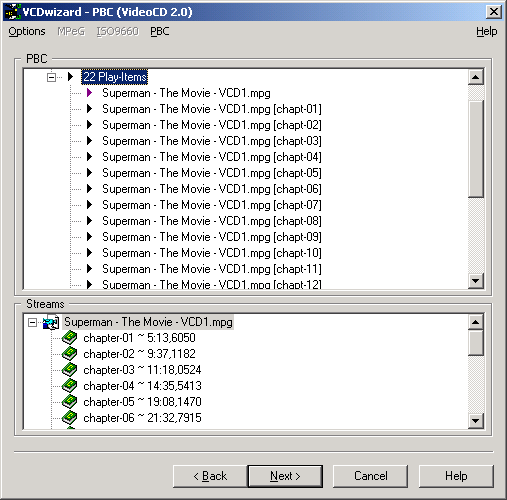 Step 5 - Use the "Browse" for the location where you want the Cue/Bin files to be created, and press the "GO" button when you are done, this will take awhile, so just notice the warnning and save them incase something went wrong, you can use that information to email the author.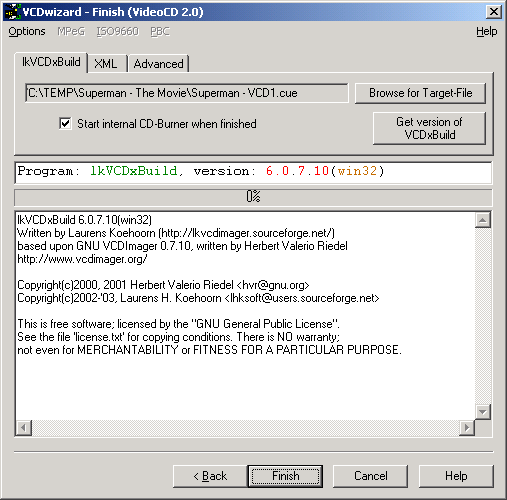 Final Step - Burning!