Use the blue menu here below to navigate.
Using - HonesTech MPEG Encoder

This is an MPEG1/2 Encoder which can also output to WMV and AVI (DivX/XviD) file format, very easy to use, however it does not handle a split input (Audio/Video) or VDR file, So it's not going to help much to encode from a DVD source, but it can handle file formats such as AVI/ASF and WMV for Source!

Step 1(a/b) - Click on the "+" button to Add your video source.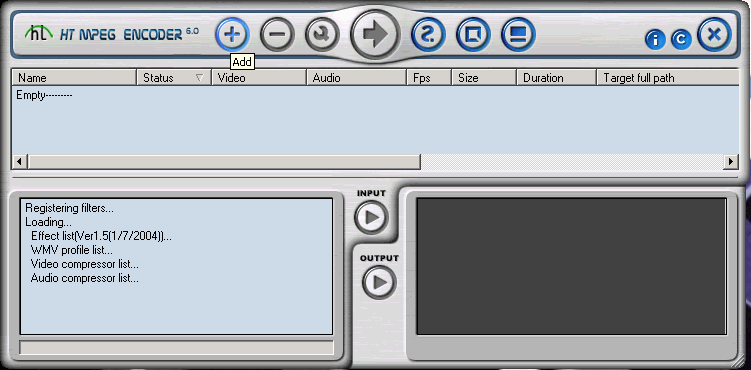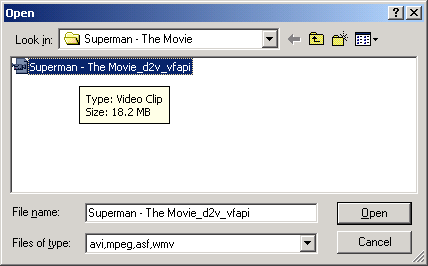 Step 2 - After you opened your Source Video, you can now select which Output format to encode the file to. You can do any MPEG1 or MPEG2 and even WMV and AVI. For this example i've selected the Video-CD standard and changed the "Frame rate" to match the original movie. You can also select the "Quality" encoding level from the pulldown menu. If your AVI plays as upside down, you can use the "Upside down" button to flip it back during the encoding. Click on the "OK" to continue.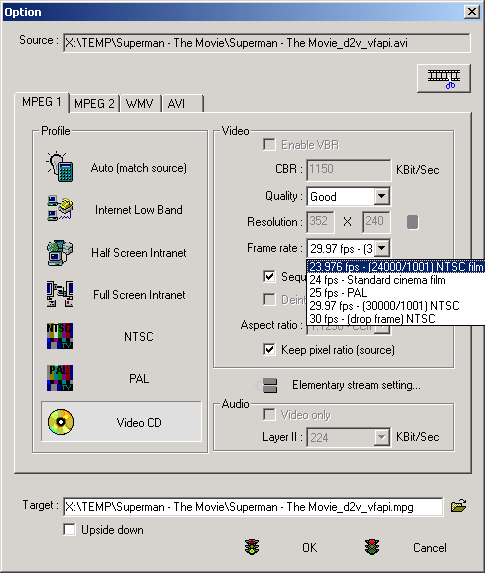 Step 3(a/b) - Now click on the "->" to begin your Encoding.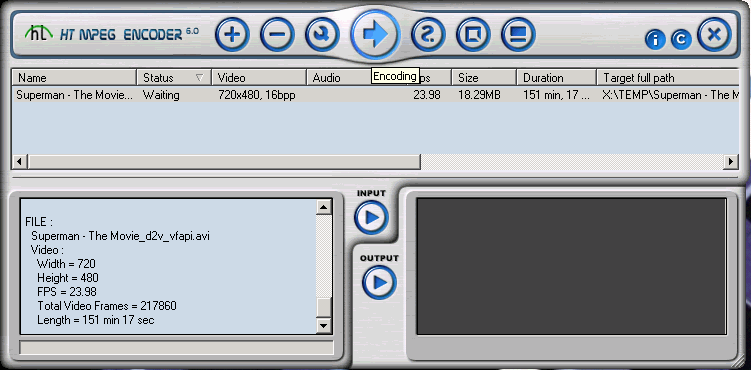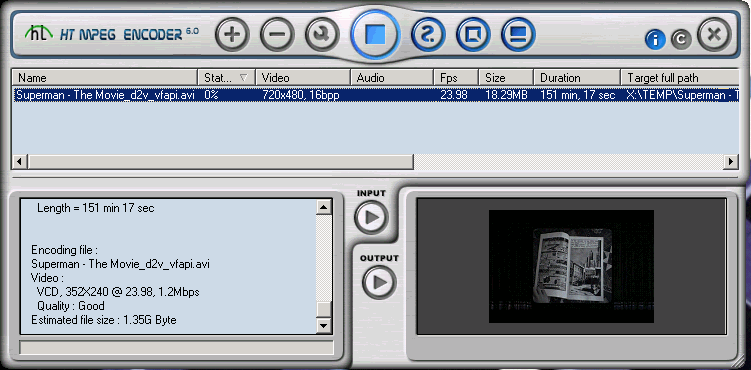 Next - Splitting large MPEG files to fit CDR media! or Authoring [Burn! Baby Burn!]