Use the blue menu here below to navigate.
Using - DVDx - VideoServer to CCE Standalone - Direct from DVD
This program can encode to VCD/SVCD and also output to AVI and use external plugins, in this example, it will be used to access the DVD movie directly from the DVD drive to encode the movie using Video-CD format.
Step 1a - Select "Open DVD root" and then select the drive which contains your DVD movie, and select the VIDEO_TS folder and press the OK button when you are done.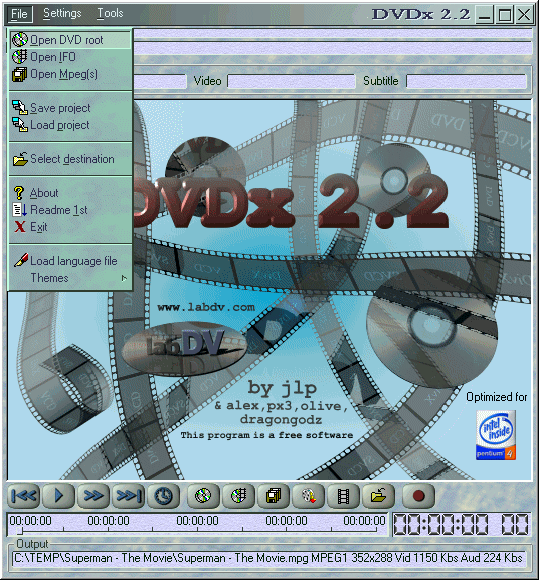 Step 1b - DVDx will automaticly choose the longest running program on your DVD, click on the selected title and press the "Select " button, and this will choose that specific title. (* NOTE: Sometimes the special features are longer then the actuall movie! *)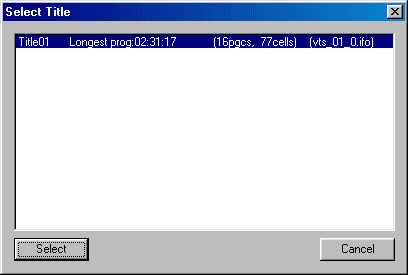 Input Settings step - After you have selected the currect title, set the "Output Frame Rate", and the "Subtitle" and also here you can choose which Audio Track to use from the pulldown menu in the " Audio" settings, when you are done, press the "OK " button.


Step 2 - Press File and then the "Select Output" option, and select the location of the file and also type the name of the filename.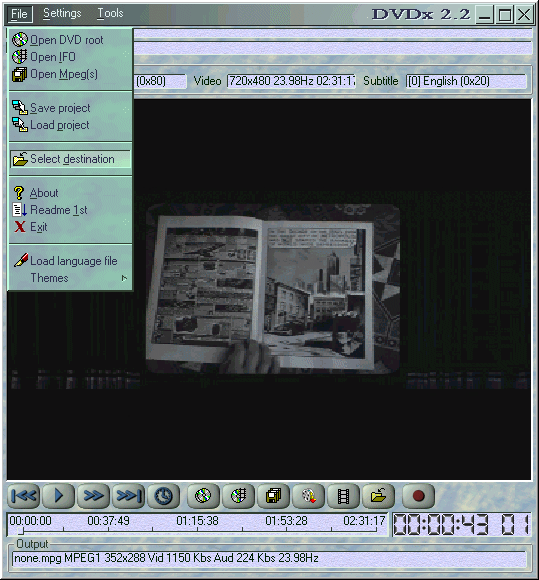 Step 3a - Press the Settings menu and select "Output settings "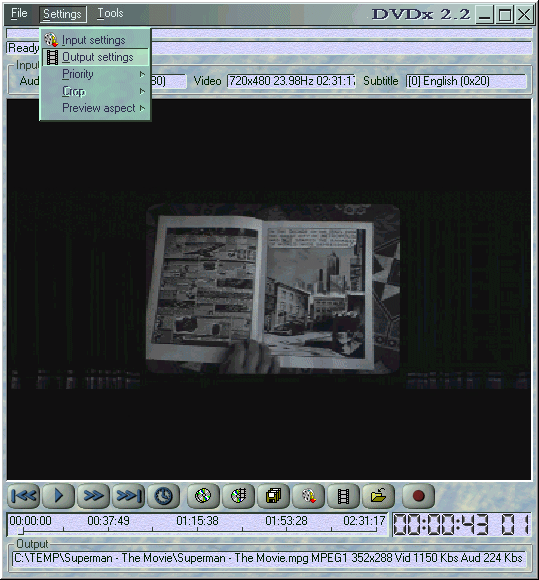 Step 3b - Press on the "Premiere plugin encoder " pulldown list and select "Video Server" then press on the "Plus settings" to set Video Server. Also, make sure you remember to click on the "Whole" button so ALL the frames from the movie will be selected, or you will end up with a movie that contains what you last did with DVDx.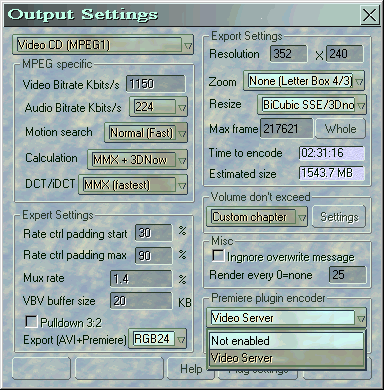 Step 3d/3e - On the "Frame Server" menu set the "Server mode" to "AVIWrapper" and in the "WRAPPER Server Settings" set the output "Filename" location (using the "Browse ") and keep the same name (3d) in the "Audio" / "PostPro " and "General" disable all the settings so they are grayed out ( 3e).

3d)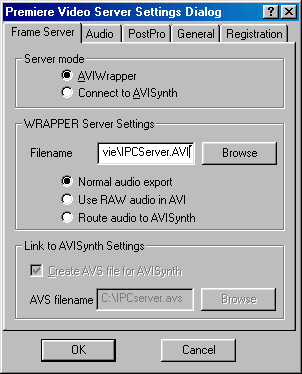 3e)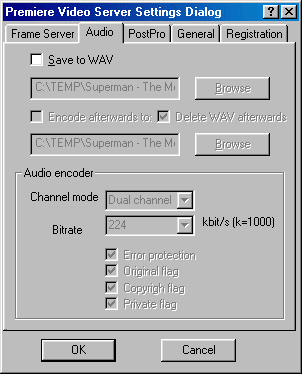 Step 4 - After you have pressed the "Apply" button, you will be back in the main menu of DVDx, press the "Encode" button to start, this will popup the Video Server and it will be "Generating AVI" when it's done you will get "Premiere Video Server Plugin" window.

4a)

4b)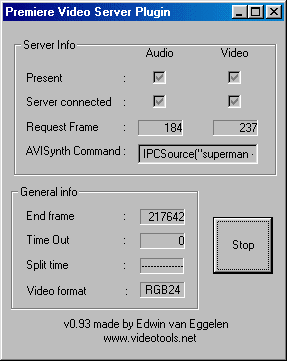 Step 5a - For the Video Server example i'm using CCE SP verion to encode, press the right-click to bring up the "Add" and press on it.
(* NOTE: This is where you can load your favourite encoder for the actuall encoding process, below i've used CCE SP *)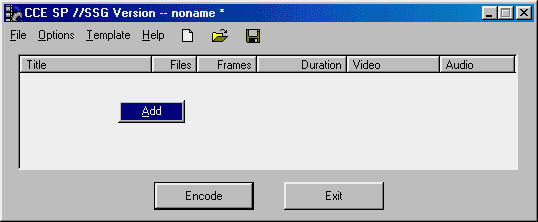 Step 5b - Select the "IPCServer.AVI" file that VideoServer has generated and press the "Open" button.
Step 6 - In the main screen of CCE SP press the "Template " menu and use the settings you would like to encode the movie as, when you are done, close the "Template settings" window and press the "Encode " button on the main program.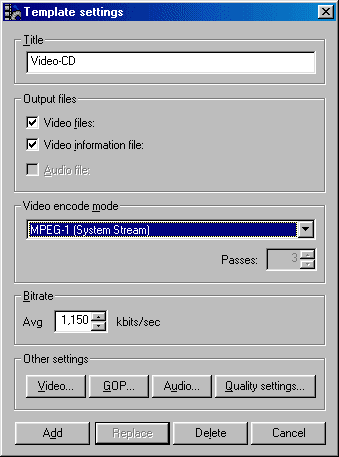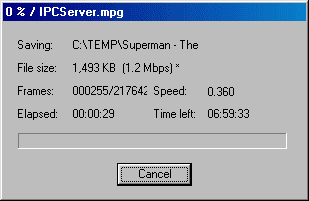 Next - Splitting large MPEG files to fit CDR media! or Authoring [Burn! Baby Burn!]