Use the blue menu here below to navigate.
Using - vStrip with GUI
The most updated program, using the latest DVD copying engine, but has a majorly hard interface to use, even I required assistance using this program (thanks Deo Lim!), so i'm hoping this will help you use this program more efficently.
Step 1 - Open the vStrip GUI and press the "Add" button, Go into the DVD's VIDEO_TS folder and select all the VOB files.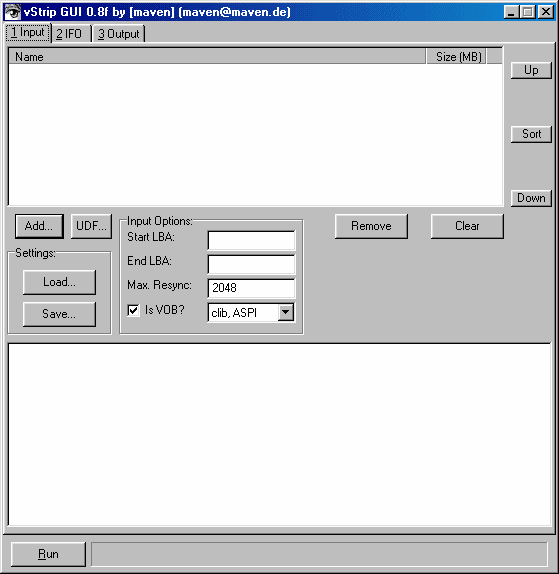 Step 2 - Press the "2 IFO" menu item, and load the IFO from your DVD movie, and select the longest running track, and also choose your Audio Language from the "Audio" category.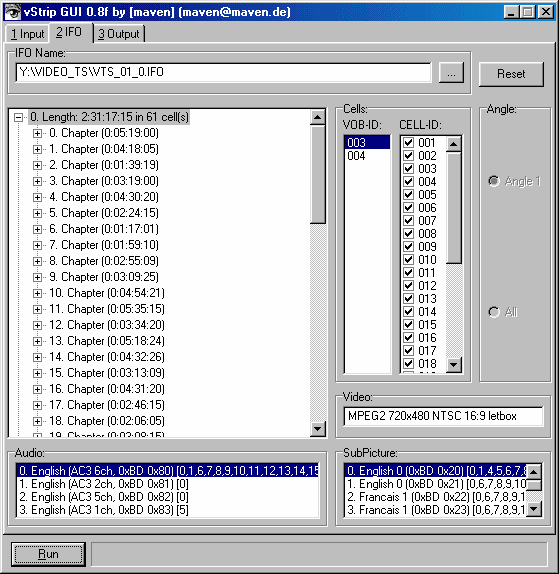 Step 3: Press the "3 Output" menu item, Select the "Output Name " for a location to save the file, you can also specifiy to extract the Audio to either an AC3 or PCM file, and also create a FrameServing file, press the "Run" button to start the copying.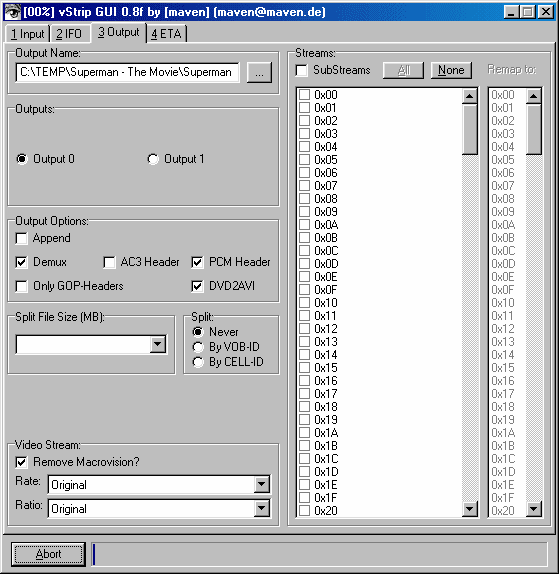 Step 4 - After you have pressed the "Run" button, you can press the "4 ETA" menu item to find out how long it will take.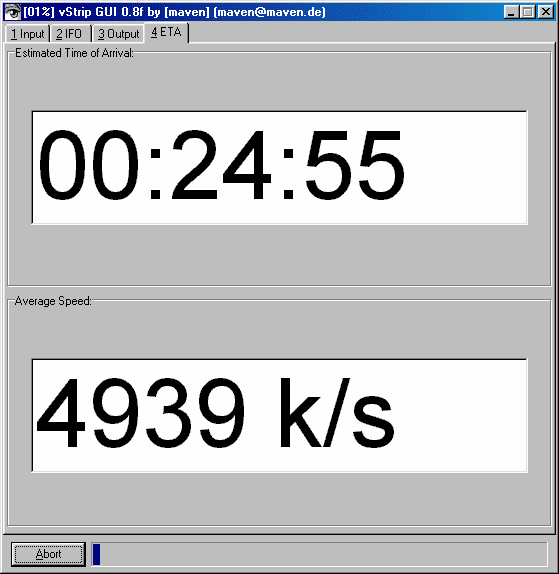 Next - FrameServing & Encoding or - Author to DVD Media!