Updated October 3, 2004
Use the blue menu here below to navigate.
Using - Sector Extractor
This program is not the easiest to use, but if any of the other big and easier to use programs don't work for you, I have not seen this program fail even ONCE! it is the best one ever, just not so easy to use, and very manual, but then again, that's why we have this guide.
Step 1a/1b - This program has no settings, it only copyies files manually one by one, you need to press "Device" and then press the "Read Contents" to start, this will popup the files list of your DVD movie VOB files.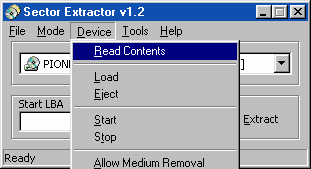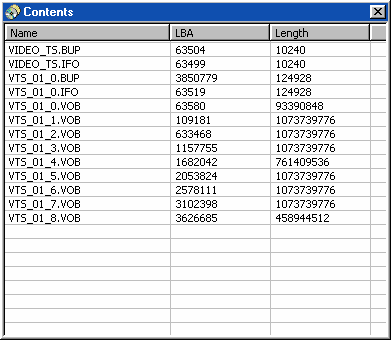 Step 2a/2b - After you have selected the VOB file, the Start LBA and Length (bytes) will be filled out automaticly, and all you need to do is press the "Extract" button and choose a location to save the VOB.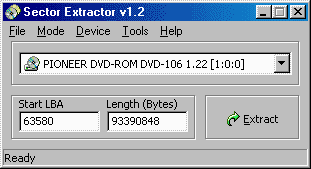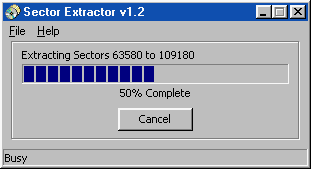 Next - FrameServing & Encoding or - Author to DVD Media!