Updated October 3, 2004
Use the blue menu here below to navigate.
Using - DVD Master 2002
This is a copying program I recenetly came across on the net, it has a pretty easy to use interface, and although it didn't copy as many movies as other programs, it could get better soon, so watch out for this one too!
Step 1 - Place your DVD movie in your drive (DVD drive, NOT a CD drive!), Press "Rip movie only", and this will automaticly select all the titles and all the chapters/scenes, and all you need to do is select the audio track (Language) for the movie. If you are going to do a DVD to DVDR, then you better use NOT enable the "Rip movie only" feature and select all the titles!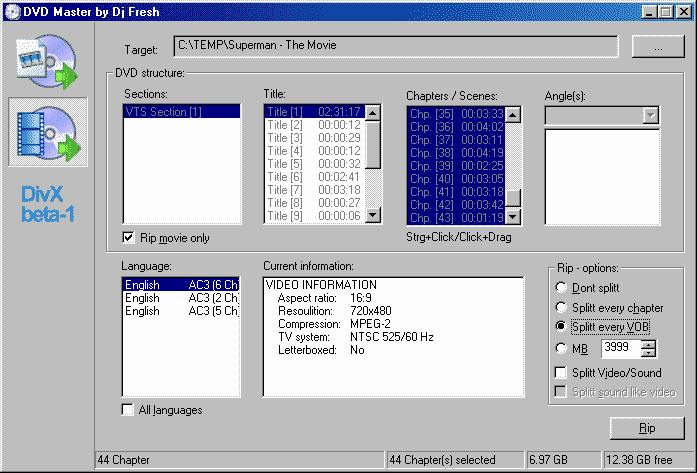 Step 2 - Select the Target Location where the files will be copied to, and then press the "Rip Movie" button to copy the movie VOB's.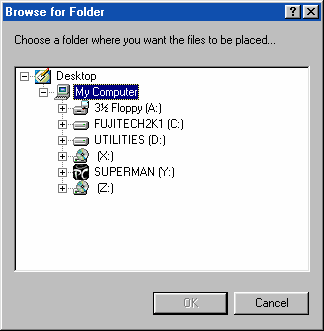 Step 3 - Press the "Rip" button and the program will start copying all the Movie VOB's into your Target Location, gives information on DVD Speed, Time, and the Used Key for decrypting.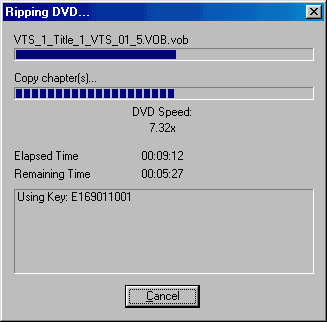 Next - FrameServing & Encoding or - Author to DVD Media!