Updated October 3, 2004
Use the blue menu here below to navigate.
Using - DVD Decrypter
This is one of the more known copying programs out there, very fast and does a very good job, I take it as the main competition to Smart Ripper, if one doesn't work for you, always try the other. DVD Decrypter is constantly updated, and adds many new features with each release.
Settings Stage -Your Settings should be something similiar to the ones below, i'm not showing the rest of the screens, cause i've used
all the default settings which the program itself decided, personaly I disable the "Remove Macrovision Protection" it's only required if you are planning on playing the VOB files from the local HDD or making a DVD to DVDR copy, not for encoding.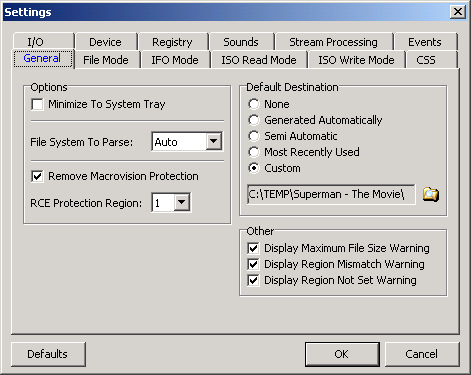 Step 1 - Place your DVD movie in your drive (DVD drive,

NOT

a CD drive!) and DVD Decrypter will automaticly select the Movie VOB's for copying. Select the Target Location where the files will be copied to, and browse to the Directory you want to save it in by clicking on the folder icon under "

Destination

"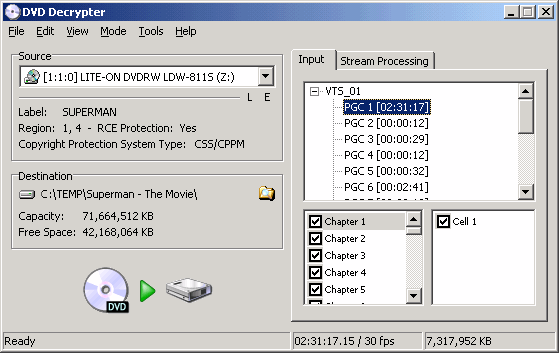 Step 2 - Press the "Decrypt" button, and the copying will start, with plenty of details on and time information.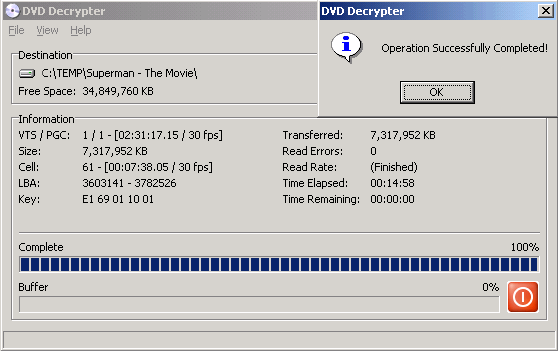 Next - FrameServing & Encoding or - Author to DVD Media!