Use the blue menu here below to navigate.
Using - CladDVD
This is an old ripper and no longer being updated, it has a replacement called CladDVD.net for XP only system, but this one is rather easy to use, although I wouldn't mind it would let me know how much time is left while ripping.
Settings Step - Make Sure your settings are identical to the ones in the image shown.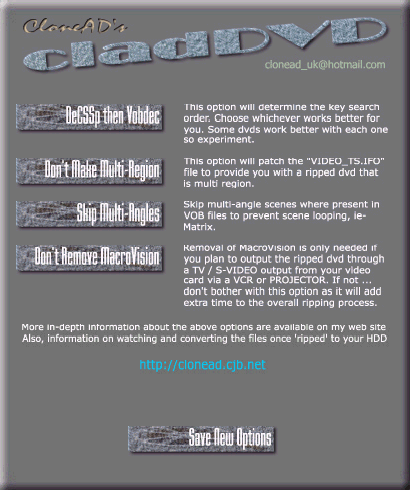 Step 1 - Place your DVD movie in your drive ( DVD drive, NOT a CD drive!) and select a Source Drive and also a Target Location where the files will be copied to.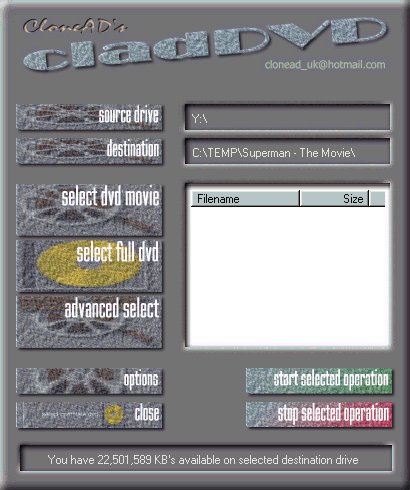 Step 2 - Press the "Select DVD Movie" button, and all the VOB files which will be copied will appear under the "Filename", you can also see the sizes there. if you are going to do a DVD to DVDR, then you better use "Select Full DVD" option instead.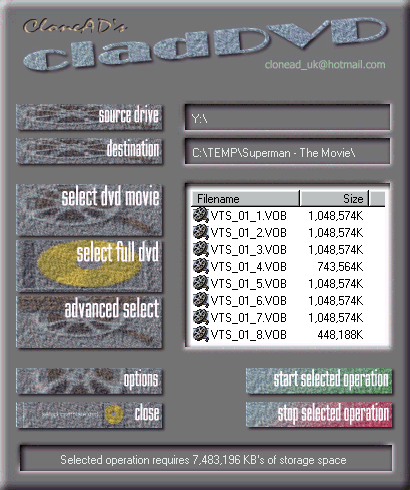 Step 3 - Press the "Start Selected Operation" button, and this will begin the copying of the VOB files from your DVD to the target drive.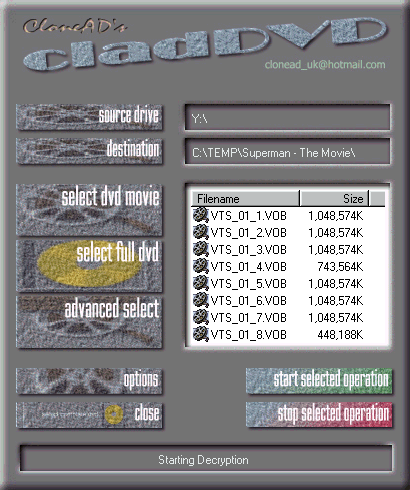 Next - FrameServing & Encoding or - Author to DVD Media!